Disclosure:
Our editors handpick top-rated brands, vetted through our strict ratings. Purchases via our links may earn us a commission.
Learn more
No, Tuckernuck is not at all ethical. The American style fashion and lifestyle house might be winning the hearts of the locals, but it is not bothered about issues related to labor exploitation. This lack of transparency makes it extremely challenging to assess its factory conditions and environmental practices.
Tuckernuck has cultivated a loyal following of fashion enthusiasts seeking a blend of sophistication and laid-back charm. The brand's marketing strategies have played a pivotal role in its success, employing social media influencers, strategic collaborations, and engaging content to create a sense of aspiration and exclusivity. However, it is making the least effort to be planet-friendly. So while the company is not ethical, Is Tuckernuck sustainable? Let's find out!
What is Tuckernuck?
Tuckernuck is a popular fashion and lifestyle destination for women and men that is celebrated for its classic and preppy offerings. With the idea to curate a product line that covers everything from chic style clothing to accessories, and home decor, this brand influences a coastal-inspired lifestyle. While it houses a good selection of its own merchandise, it also acts as a marketplace that features exclusive products from both established brands and American designers.
As a boutique brand, its target customers primarily include people who appreciate timeless and refined pieces that can stand the test of time. Therefore, it maintains competitive pricing within the higher-end consumer segment, appealing to those who value craftsmanship and an aspirational lifestyle.
As far as fresh launches are concerned, the turnaround time for new fashion releases varies. But it generally follows seasonal trends, ensuring that customers have access to the latest trends. This approach allows the label to maintain a sense of exclusivity and anticipation for its loyal clientele. No wonder it ranks 54th among online women's clothing sites in the US.
When Was Tuckernuck Founded?
Tuckernuck was founded in 2012 by three friends, Jocelyn Gailliot, September Rinnier Votta, and Madeline Grayson, in Washington, D.C., United States. The founders shared a common passion for classic American style, which fueled their desire to create a lifestyle brand that reflected the region's coastal living and preppy aesthetics. If the name feels unique, that's because it's inspired by a secluded island off the coast of Nantucket Island, Massachusetts, where the trio used to enjoy their breezy summer days.
In the early years, the business operated as an e-retailer, offering its products through its online store. However, things changed quickly as they gained attention and a loyal customer base who adored their unique blend of classic designs, elevated styles, and contemporary trends. As the label continued to grow, it expanded its product range to include a wider selection of apparel, accessories, and home decor items.
With soaring success and the idea to create a strong omnipresence, it eventually opened its first and only brick-and-mortar flagship store in Georgetown in 2015. The physical outlet allowed customers to experience the Tuckernuck lifestyle in person and further solidified the brand's presence in the fashion industry. Today, co-founder Jocelyn Gailliot acts as the company's Chief Executive Officer.
Where is Tuckernuck Located?
Tuckernuck is headquartered at 1053 Wisconsin Ave NW, Washington, District of Columbia, 20007, United States.
Where Does Tuckernuck Ship From?
All orders are dispatched from the brand's warehouse in Maryland via USPS or UPS, depending on the shipping method selected by the customer at checkout. Shipping is currently available across the United States, where "Expedited" packages are sent in 2 business days and "Standard" deliveries take 6-8 business days.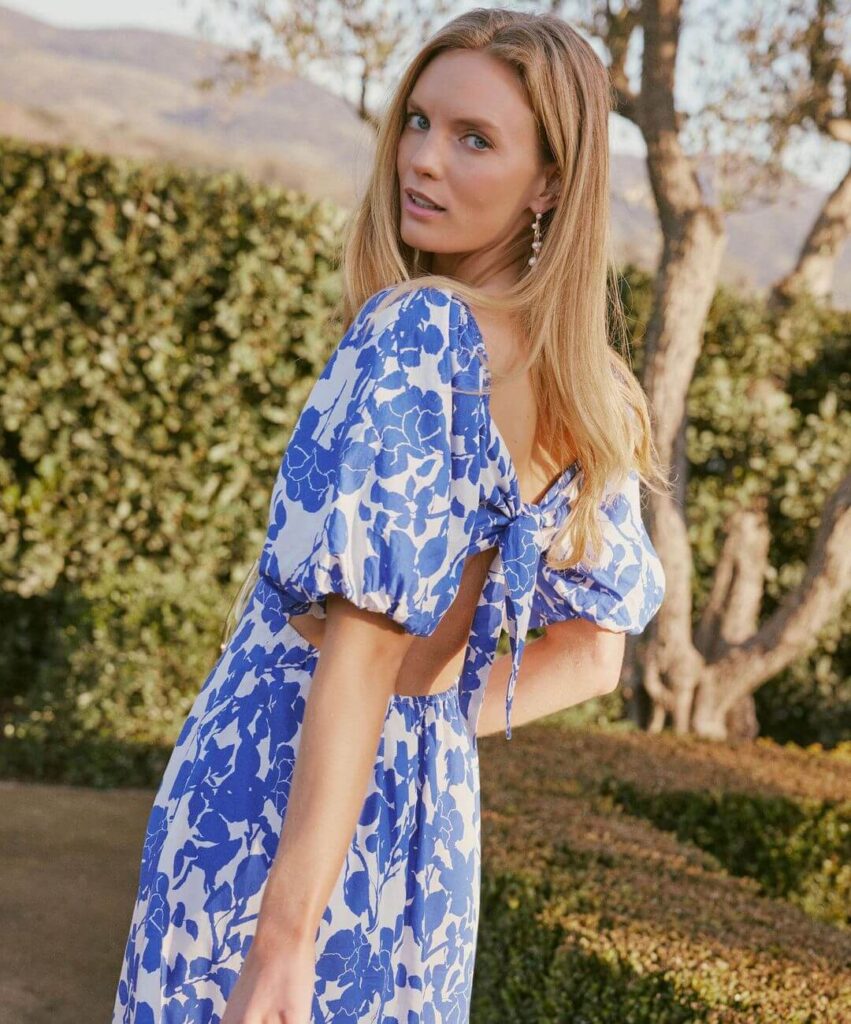 Is Tuckernuck Ethical?
No, Tuckernuck is not ethical. That's because it doesn't provide any information regarding its factories or locations where it sources its merchandise from. It is to be noted that with rising concerns regarding the violation of labor rights for workers worldwide, brands should stand by their responsibility to share supply chain details with their consumers. Otherwise, there's no telling if a fashion house is engaging in sweatshop production processes or not.
The American clothing brand is favored by the local audience as one of the best homegrown retailers for women. But to resonate with conscious consumers, it really needs to start spilling the deets about its production facilities, factory conditions, working hours, minimum wages, and overall code of conduct. Until then, it's fair enough to consider that the brand isn't really ethical.
Does Tuckernuck Use Child Labor?
As already mentioned, Tuckernuck doesn't disclose its factory information or working conditions. Its website doesn't even have a code of conduct surrounding ethical practices that address issues like slavery or child labor. So, there's literally no way of identifying if the label is benefitting from child labor or not. For a brand that's quite popular, it's time to open up and start giving answers so that consumers can make more informed buying decisions.
Tuckernuck's Animal Welfare Policies
The Americana style clothing company is again a no-show on animal welfare policies. Upon a closer look at most of its collection of apparel, we found that it doesn't use angora, fur and exotic animal hair or skin. But some of its outerwear are made from wool and leather trims from unspecified sources.
For lifestyle and clothing stores, It is crucial to trace their animal-derived materials from the first stage of production, ensuring an ethical and clean supply chain. But Tuckernuck clothing doesn't seem to be accountable towards animals raised for the fashion industry.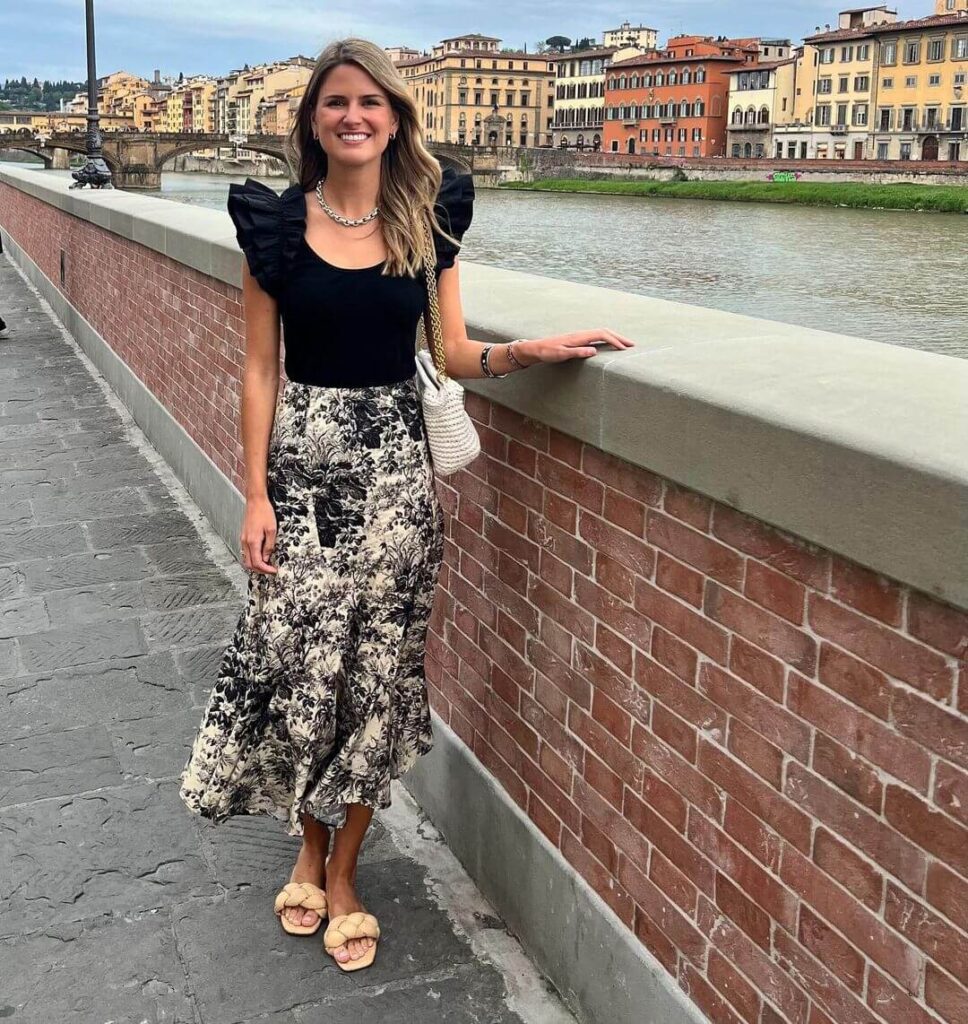 Is Tuckernuck Sustainable?
No, Tuckernuck is not sustainable. Its entire collection is made from conventional cotton and synthetic fabrics, including polyester, nylon, acrylic, rayon, and so on. The brand neither states details about the sourcing of these materials nor works towards becoming more sustainable.
For a prominent fashion destination for women, it does hold a duty to counter its greenhouse gas emissions, but unfortunately, there is no mention of its goals for reducing its environmental impact. It doesn't address sustainability issues anywhere on its website. Also, there is absolutely no mention of it being associated with any green initiatives or having a "Take-back," "Give back," or "Circularity" program.
The only positive point is its garments are designed in a classic style that sophisticated grown women prefer and can wear multiple times without contributing to the "throw-away" culture. However, things will really start to work if the brand encourages conscious consumerism by offering elegant style apparel in more quality and natural fabrics that are kind on the earth.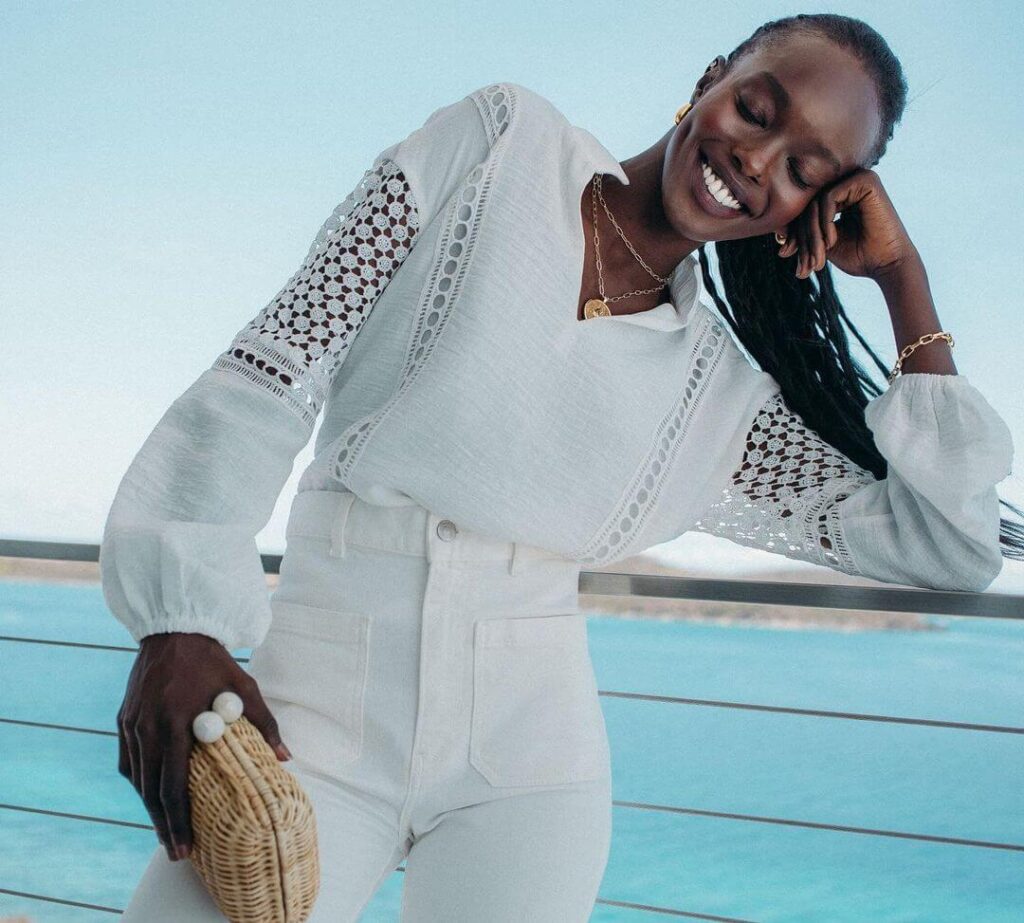 Is Tuckernuck Fast Fashion?
Yes, Tuckernuck can be tagged as a fast fashion brand. Its clothes for women are designed to keep up with the latest trends and are made from toxic, high-impact fabrics that have a significant carbon footprint. Plus, it stays shut on where it sources its merchandise from. So, there's no way of knowing if it is engaging in ethical business practices or not.
The only thing not so fast fashion about the boutique label is it doesn't drop hundreds of new styles every week, and its clothes are not mass-produced. In fact, they are pretty pricey and are designed in silhouettes that can be worn again and again.
But the good news ends there! Because while the label is not following a breakneck production and cheap pricing business model, it is keeping up with "what's trending!" Also, it doesn't introduce new designs on a weekly basis, but fresh collections are added at the start of each season. Besides, the company doesn't seem to be enthusiastic about its duty towards sustainability as well.
Is Tuckernuck Legit?
Yes, Tuckernuck clothing is completely legit. The brand has a 4.5 rating on Sitejabber—a customer reviews platform, where a good number of its loyal consumers have applauded it for offering chic clothing in elevated styles and quality fabrics.
However, plenty of customer reviews were regarding dissatisfaction with its shipping methods and wrong deliveries, including complaints about some cheap pieces. So while the shopping site is genuine, it needs to serve its online consumers better.
Some Fast Fashion Brands Similar to Tuckernuck
It's no secret that fast fashion has a range of compelling reasons why we should consider avoiding them. From environmental degradation to human rights violations, the detrimental effects of the fast fashion industry are far-reaching. If you're looking to steer clear of fast fashion and make mindful choices, consider cutting off shopping from brands such as Banana Republic, Jaded London, Boohoo, Cider and Peppermayo.
Some of the Best Sustainable Alternatives to Tuckernuck
In this era of growing awareness, consumers have started to seek alternatives to fast fashion labels that prioritize sustainability, ethics, and responsible manufacturing. And if you have an eye for American style clothing, then some colorful sustainable clothing brands like the ones listed below are going to be your new hot spots.
1. LOVETRUST
If a contemporary capsule wardrobe is your thing, then LOVETRUST has got you covered with its edgy line of womenswear. The female-owned sustainable apparel brand offers fashionable and comfortable clothes with high-quality wearability that everyone deserves. Created for busy people, its straightforward designs are simple and modern, giving you effortless looks every time you dress up. What's best is it solely uses variational textiles of certified organic cotton, and production takes place in its SMETA-certified facilities that prioritize healthy working conditions.
Shop LOVETRUST Here
2. Harper Sage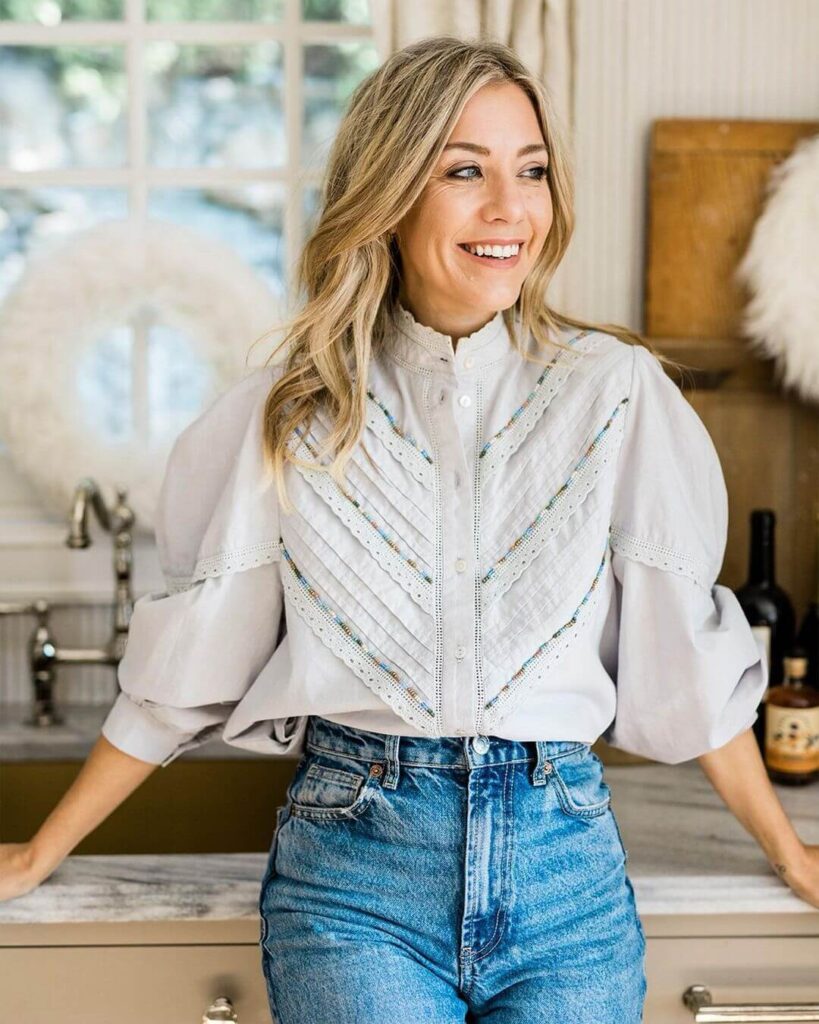 HarperSage is a women-owned brand that houses a beautiful line of dresses, tops, pants, jumpsuits, jackets, and accessories. Every piece is designed to be perfectly mixed, matched and styled, to sync in with your dynamic lifestyle. With the mission to responsibly create clothes and contribute to women's empowerment, it has partnered with a female-owned SEDEX-certified factory in India. Additionally, the label only uses vegan materials, including deadstock fabrics sourced from the local region of its factory.
3. Minimalist NYC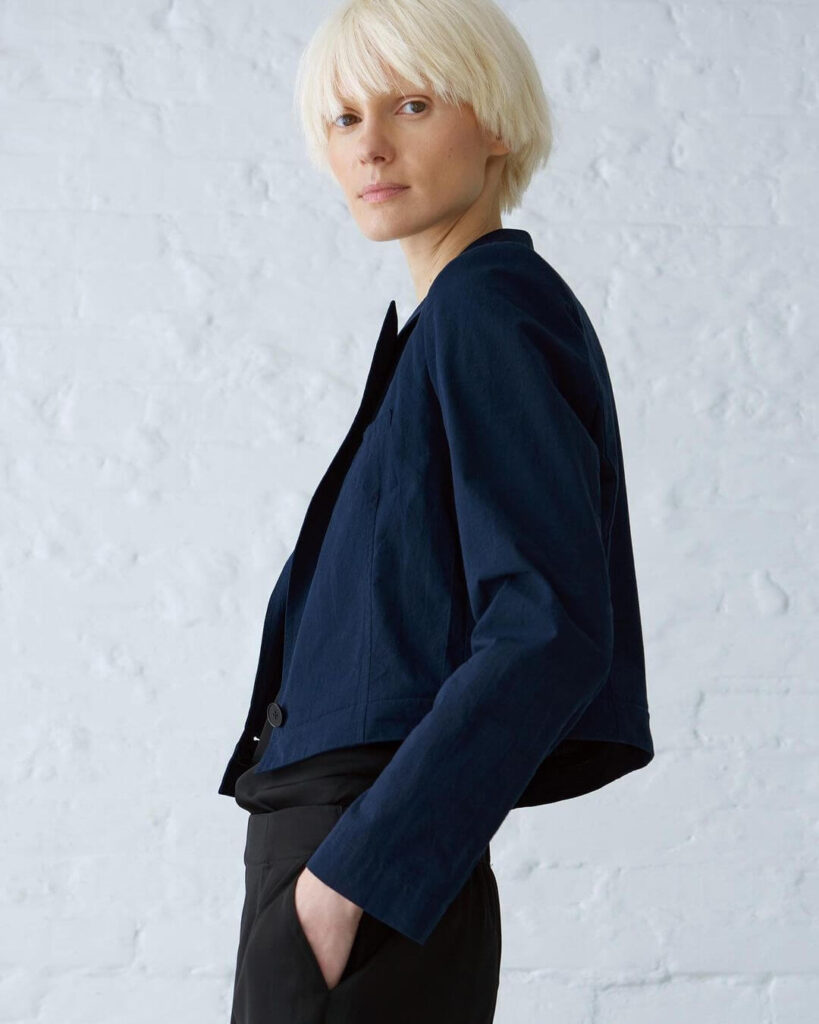 New York based luxury fashion label Minimalist was founded by Tamara Davydova with the vision to make circular fashion the new norm. With designs steeped in classic styles, everything is crafted from high-quality materials, such as GOTS certified organic cotton, TENCEL, and so on. Its collection is driven by the concept of clothes that maximizes purpose in a woman's wardrobe while minimizing the impact on the planet. To top it all, Minimalist's collections are produced locally in New York City's fair trade garment centers that are mostly held by women.
4. SANTICLER
At SANTICLER, style and sustainability go hand in hand. Its womenswear range includes timeless collector's pieces designed in modern silhouettes that will get you going through every event of life. Founded on the concepts of slow fashion and circularity, its apparel are made of natural materials like GOTS-certified cotton and non-mulesed wool that are recyclable and biodegradable. Plus, they are super easy to care for. Also, all of their suppliers and manufacturers are carefully vetted and comply with the European Union's REACH regulation, which stands by a fair trade supply chain.
Final Thoughts…
So Tuckernuck didn't come out clean! Of course, the brand is quite loved and shopping from them feels right at home for some people— which is why, it has every reason to operate responsibly. Over the decades, the fast fashion industry has been deliberately trying to hide the miseries of its supply chain. And this Georgetown label is one of them. With conscious consumerism gaining momentum, it's time for fashion houses to be accountable for their actions. Until then, consider supporting sustainable and ethical brands that are devoted to disrupting the fast fashion industry.
FAQs
Who owns Tuckernuck clothing?
Tuckernuck is owned by Jocelyn Gailliot, September Rinnier Votta, and Madeline Grayson.
Where is Tuckernuck based out of?
The boutique brand is based out of Washington, D.C., United States.
Is Tuckernuck a real store?
Yes, Tuckernuck is a real store that has both an online presence and a physical storefront.
Is Tuckernuck a US Company?
Yes, it is a US fashion and lifestyle company.