Disclosure:
Our editors handpick top-rated brands, vetted through our strict ratings. Purchases via our links may earn us a commission.
Learn more
Yes, Cider is a fast fashion brand that believes in replicating runway trends and quick production of large volumes of clothes! In the pandemic year, I'm sure your TikTok and Instagram feeds have been swarmed with advertising of this new entrant in the fashion world. And why not? As an e-commerce-only label, Cider has left no stone unturned to market its super-stylish apparel through its 'ciderhaul' and 'shopcider' hashtags. Targeting young fashionistas worldwide, it makes the most of social media marketing by collaborating with Fashion Influencers to showcase its product line.
However, Cider plays the game differently! Pretending to take the path of sustainability, this brand is taking greenwashing to new heights in an effort to portray itself as a conscious company from the start. But in reality, it is just like one of those brands that use sweatshops, benefit from cheap materials, and low-cost products. Unethical practices and the negative environmental impact of fast fashion are already causing destruction on the entire planet— and Cider isn't bothered to be a part of it!
In this feature, let's unravel Cider and decide for good, what it is up to! Is Cider really an ethical brand? Is it sustainable for keeps? All your queries will be answered here. Hang on till the end!
What is Cider?
Cider is a digitally-native D2C (direct-to-consumer) fashion label offering a wide range of trendy, high-fashion, and Y2K aesthetic womenswear. Its affordable collection is designed with Gen Z in mind and includes everything from dresses, tops, bottoms, swimwear, accessories, and knitwear. From a cutesy sweater to a vibrant mini dress— you'll get everything 'Super-Instagrammy' at Cider.
The brand claims to be "a globally-minded, social-first fashion brand" that prides itself in making statement apparel for everyone, everywhere. Its product catalog is inspired by the diverse street styles of Paris, Shanghai, Seoul, New York, and Los Angeles, and offers size-inclusive clothing up to 4XL.
Cider drops hundreds of new styles every week but calls itself a "smart fashion" label with an innovative approach where it uses data to produce garments that will definitely sell. It believes that this practice helps in reducing waste, allowing the brand to operate more sustainably (greenwashing alert!).
As part of the fast fashion industry, Cider's super-fast production and huge product category actually allow you to "shop by mood." So you can literally filter according to whether you're feeling "dreamy", "hot", "cute," or more and shop from its collections. Plus, most of its products are priced below $20 for the runway styles they bring to the table.
Cider's marketing is entirely focused on leveraging social media. Just in 2 years of being in business, it has successfully managed to entice 4.1 million followers on Instagram and is considered the top fast fashion-clothing label at present.
When Was Cider Founded?
Cider was founded in 2020 by four friends, three of whom are Michael Chen Wang, Fenco Lin, and Yu Oppel. The company was established with the idea to combine the internet with fashion, creating affordable and stylish clothing for the youth. It has eight investors, including Andreesen Horowitz and Greenoak. Currently ranked 3rd among its 4606 competitors, Cider has raised a total funding amount of $140 million and has a strong team of 500+ employees from 14 countries. As a popular brand across the world, it celebrated its 2nd birthday in September 2022.
Where is Cider Located?
Cider is a Hong Kong-based fashion label headquartered in Los Angeles, California. Its clothes are manufactured in a chain of partner factories located in Guangzhou, China.
Where Does Cider Ship From?
Cider is an online-only fashion brand. Hence it doesn't have any physical stores. Its products are shipped worldwide from its warehouses in China (Guangzhou), the USA (Los Angeles), the United Kingdom and Denmark. Inventories are transported on a regular basis to these distribution centers from the suppliers to keep up with consumers' demands. Upon receiving an order, products are dispatched from the warehouse closest to the customer's address.
Is Cider Ethical?
No, Cider is not ethical. For starters, you literally can't find any information related to its factories on its website. The only known fact is that it sources its clothes from China— and that's it! Nothing else! Who're making these clothes, what are the factory conditions, are the workers even paid minimum wages, are fair trade standards observed— questions are many, but sadly the company doesn't bother to disclose any details. And with China's reputation for violating human rights in broad daylight, no wonder what's actually going on in Cider's production units.
In addition, it doesn't have a supplier's Code of Conduct and works with multiple manufacturers, making it difficult to know how these factories operate. Cider engages with lots of designers worldwide, so again there's no telling whether the designs are stolen or not.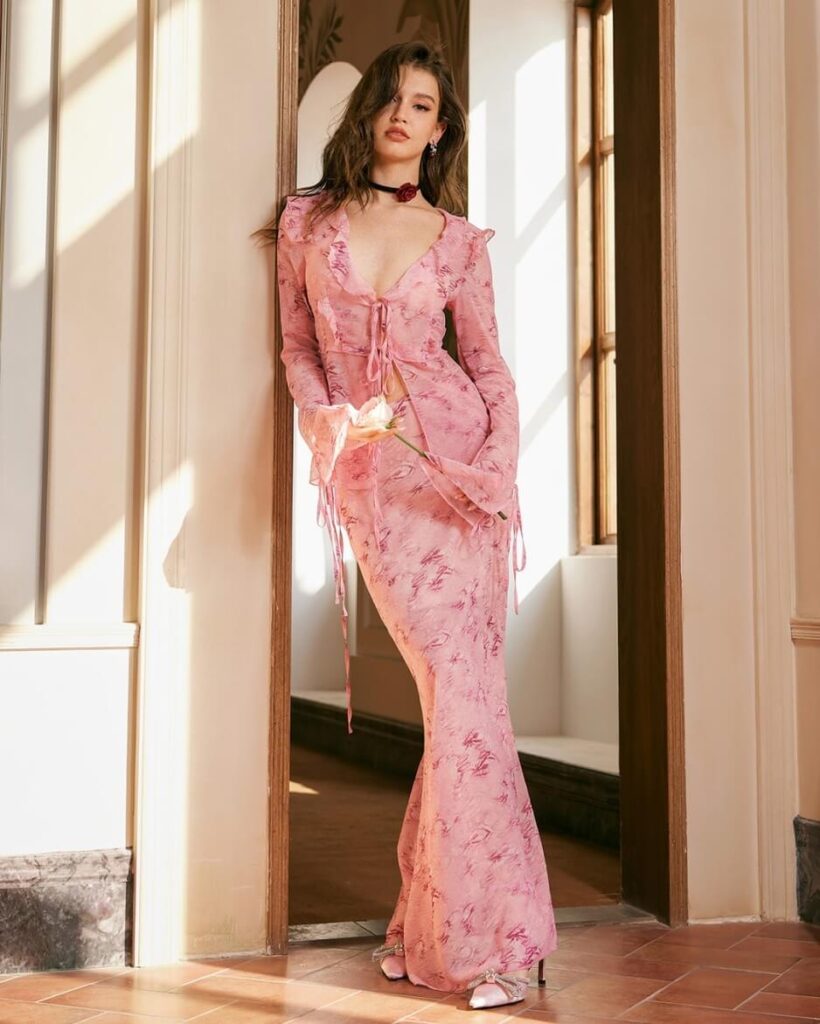 Does Cider Use Child Labor?
As already mentioned, Cider doesn't maintain transparency about its factories. It is a recent entrant in the fast fashion industry, and with the least bit of information available on its site, there's absolutely no way of knowing if Cider is engaging in child labor. However, its products are priced relatively cheap. And with all the hush-hush the brand maintains, chances are high that ethics are not practised, and wrongdoings are at work here.
Cider's Animal Welfare Policies
Cider's animal welfare policies are somewhat complicated. It doesn't use animal-derived textiles like fur, leather, angora, down, or exotic animal skin and hair across its products. But it does use wool, the sources of which are unknown from the first stage of production. The wool industry is known for its cruelty, so while Cider is avoiding other animal-based textiles, it can show some responsibility in sourcing its wool ethically.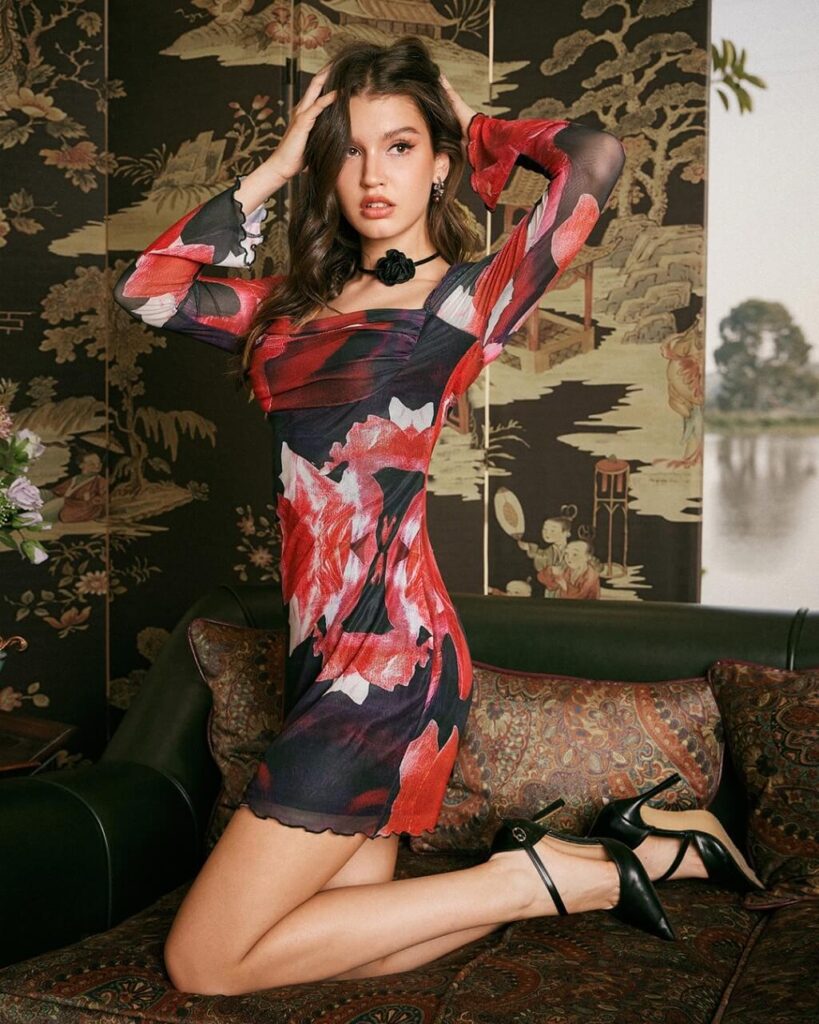 Is Cider Sustainable?
No, Cider is far from being a sustainable company. It claims to be a "social-first fashion brand" and has a page dedicated to sustainability, but to be honest, there's a lot of greenwashing going on here. First things first, it has an ocean of clothing, and new styles are added too frequently.
Next, majority of its products are made from scores of harmful fabrics like virgin polyester, nylon, spandex, and viscose. Toxic chemicals used in producing such materials is a huge concern in today's fashion shopping landscape, and Cider is just adding to it. The brand doesn't mention about initiatives to reduce carbon emissions in its supply chain, and there's no evidence that it restricts its water consumption.
Furthermore, to prove it is sustainably conscious, the label has a "Recycled Cider Collection" consisting of garments made of Global Recycled Standard (GRS) fabrics, like recycled cotton and polyester. However, on research, it was found that this collection consists of only 68 styles, which is relatively small compared to thousands of pieces scattered around its website.
Finally, Cider pledges to incorporate d₂w biodegradable bags by the end of 2022. The bags it mentions to use are from the company Oxo, and were inspected by the EU Commission in 2018. It was found that these bags show no evidence of biodegrading over a particular time frame.
Cider, you can do better and actually work on being sustainable rather than just faking it.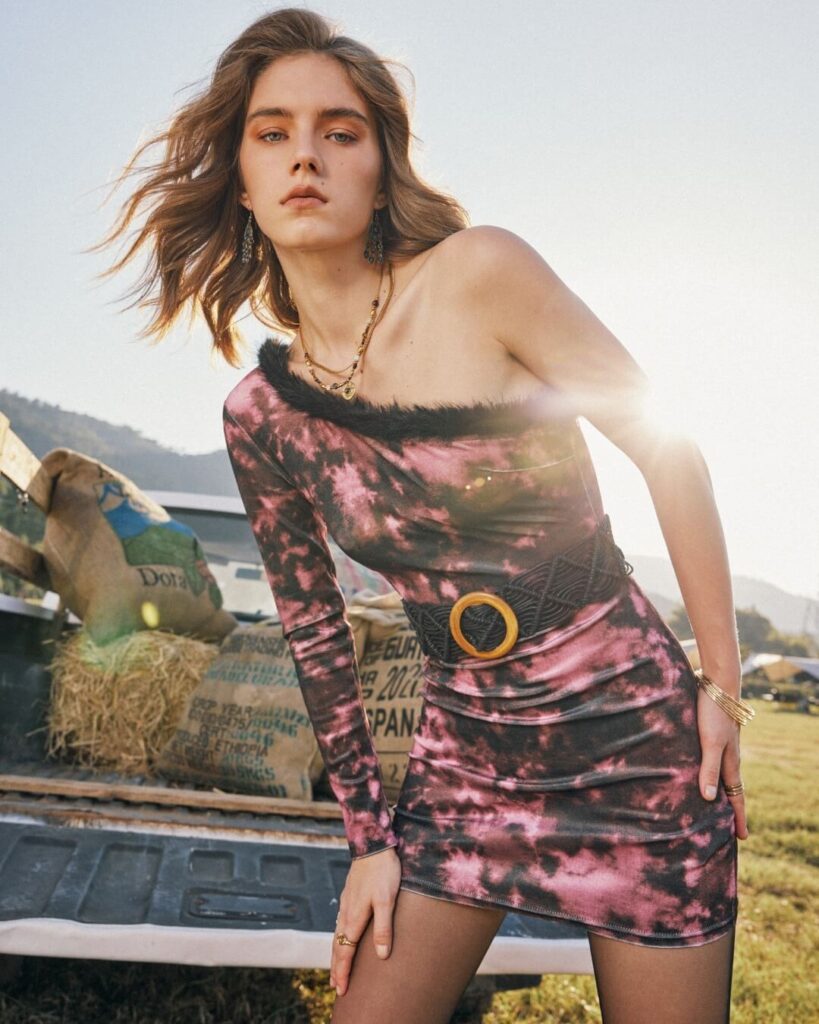 Is Cider Fast Fashion?
Yes, Cider is a 100% fast fashion label. Much like its competitors, Cider follows a similar approach of mass-producing trending garments and selling them at budget-friendly prices. The company's business model aligns closely with fast fashion giants like Shein, featuring rapid turnover of styles, with numerous latest designs introduced each week despite smaller production batches.
It does advertise itself as a "smart fashion" label that manufactures clothes based on data collected from consumers' demands, but these dramatic claims are nothing rather than one of its many greenwashing tactics. You can easily find clothes priced as cheap as $5 under its wide range of collections. The brand is very discreet about its production units, so there's every chance that it employs sweatshops. All these signs are enough to make a brand fast fashion.
Is Cider Legit?
Yes, Cider is a legit fashion brand. Most consumers have cheered the label for offering decent quality clothing at reasonable prices and timely delivery. However, an equal number of reviews from unsatisfied customers report weird sizing, cheap quality fabrics, weird return policy, and unsupportive customer service.
Other Fast fashion Brands Similar to Cider
The fashion industry is filled with brands observing the "overproduction and overconsumption" business model, and Cider is quickly gaining momentum as one of those profit-churning brands. Some other fast fashion brands you should avoid at all costs include Halara, Fashion Nova, Zara, Motel Rocks and Shein.
Some of the Best Sustainable Alternatives to Cider
Appalled by Cider's practices? You should be! But fear not because we're here with some of the most affordable sustainable clothing brands that are good swaps to Cider. Fair trade brands like Luna + Sun, Baukjen, Made Trade, and Baacal creates long-lasting beautiful pieces that are kind to the earth and its people.
1. Luna + Sun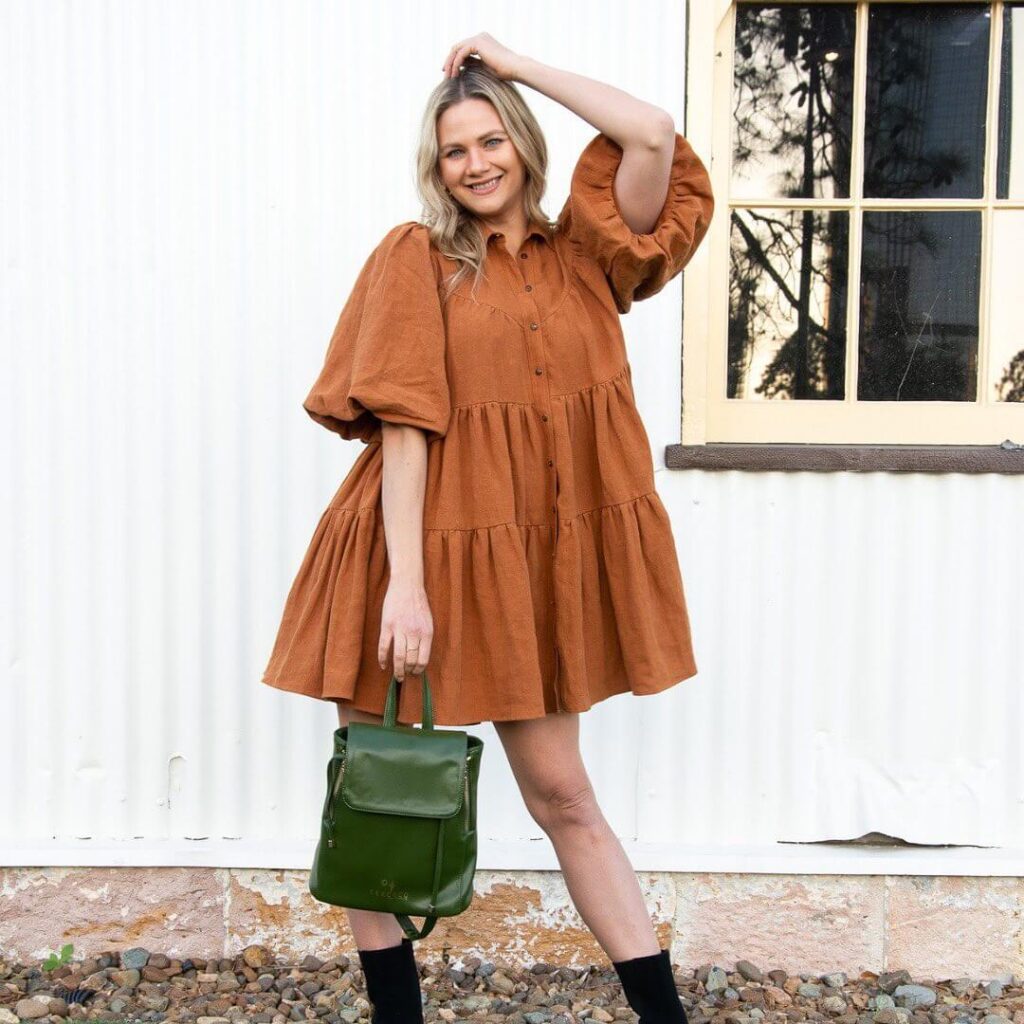 Australia-based Luna + Sun is a slow fashion label that ethically makes its limited collection of womenswear in local factories. Its beautiful clothes represent feminine fashion and is created using the most sustainable fabrics like linen. As an environmentally conscious brand, Luna + Sun's garments are Oeko-Tex Standard 100 certified. Its comfortable clothes are going to be your go-to pieces as they are designed to be worn in every phase of your life, whether you're in a season of pregnancy or a nursing mama.
2. Baukjen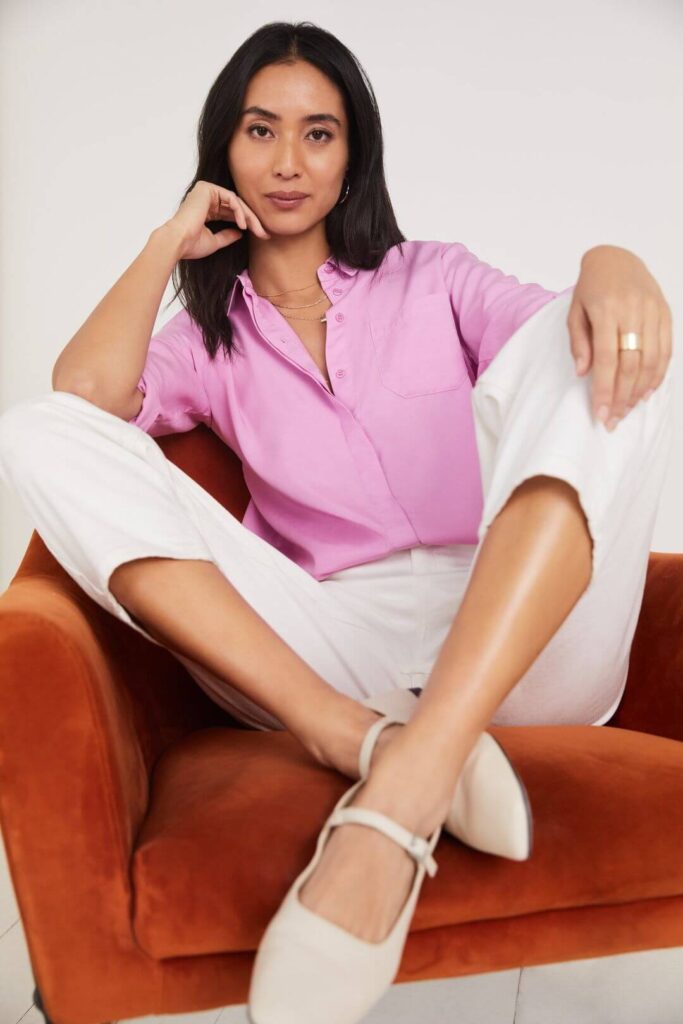 Baukjen is a women's sustainable and ethical fashion lab el on a mission to put people and the planet at the heart of its operations. Its chic and effortless clothes are designed to be capsule pieces that can be easily mixed and matched to create classic looks. Certified as a B Corporation, Baukjen has a Pre-loved and Rent section to help you be a part of circularity. For its efforts to lower environmental impact, it was honored with the Global UN Climate Awards in 2021. Its products are made of responsibly sourced fabrics, and orders are dispatched in 100% plastic-free packaging.
3. Made Trade
Made Trade is a family-run fair trade online marketplace with sustainability at its core. As a female-owned brand, it houses about 150 small businesses, creators, and independent designers who undergo strict inspection before conducting business under its belt. Everything at Made Trade is locally-made in the USA using low-impact materials like organic cotton. Ideal as a one-stop destination, here you can choose from a wide range of products, including apparel, bath + bedding, homeware, accessories, furniture, and much more.
4. Baacal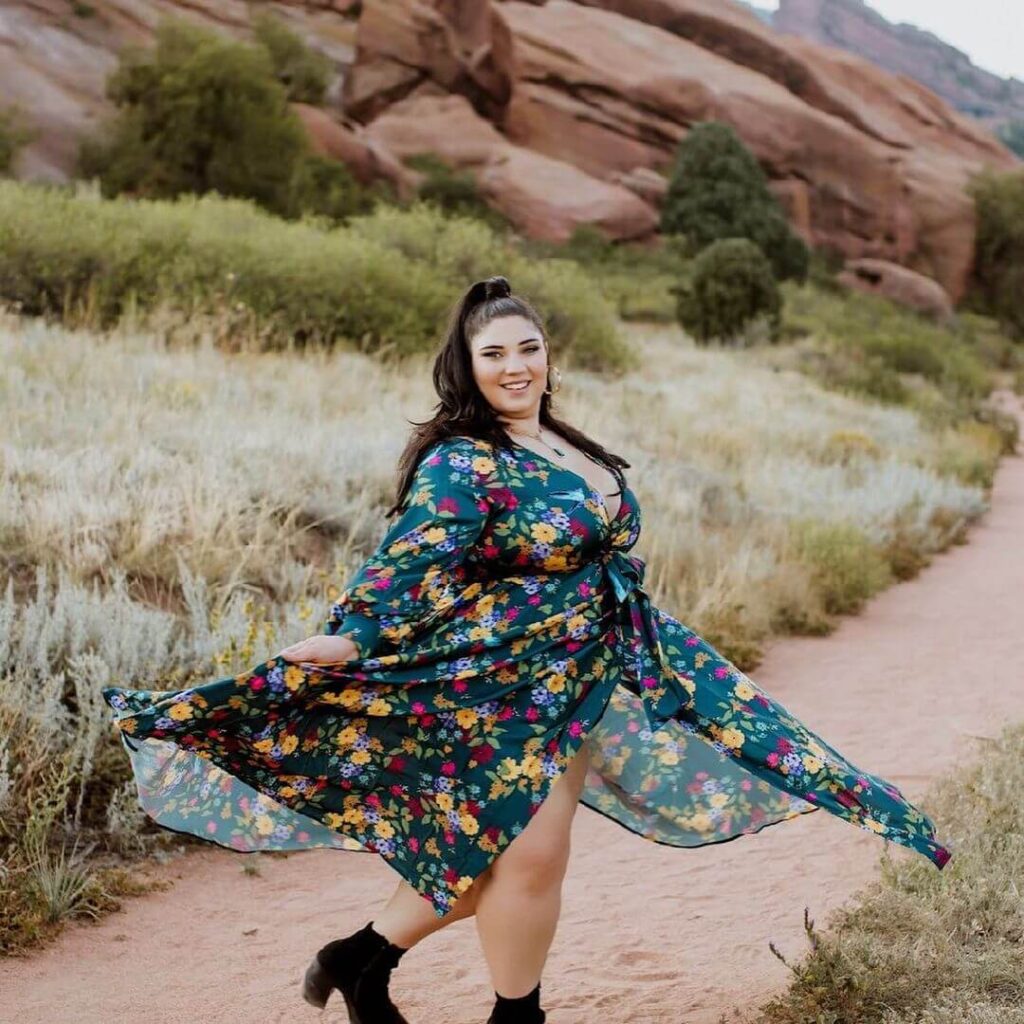 Baacal is a size-inclusive label that creates sustainably made fashion for "The True Majority" women up to size 22. Its range of dresses, tops, bottoms, jackets, and jewelry is absolutely eye-catching and hugs your curves at just the right places. The Los Angeles-based label designs garments in classic silhouettes that will last you beyond the fashion season. Every product at Baacal is locally-made in fair trade facilities using responsible fabrics, which include upcycled, vintage, and leftover materials – from fabric to buttons and trim.
Final Thoughts…
To create a cleaner, more healthy planet, brands like Cider that follow the fast fashion business model should be avoided at all costs. Not only do these labels suck into the consumers' conscience of prioritizing trendy clothes over everything, but they also encourage the "throw-away" culture.
Mindful brands like those mentioned above are trying their best to create slow, sustainable fashion that lasts you for many seasons instead of following fleeting trends. Investing in their products helps you build a conscious wardrobe while leaving the lowest environmental impact.