Disclosure:
Our editors handpick top-rated brands, vetted through our strict ratings. Purchases via our links may earn us a commission.
Learn more
You know you are buying ethical fashion when the brand promises planet-friendly, people-friendly, and ethics-friendly clothing made using fair trade practices, transparency in the supply chain, and organic cotton. Sustainable men's clothing isn't hard to find if you just happen to look at the right place.
There's a variety of men's ethical clothing brands out there that can be tapped into to find fair trade men's clothing at affordable prices. Many of these are locally produced with ethical best practices.
Brands like Prana, Known Supply, Reflo, Veja, United By Blue, Pact, Ministry Of Supply, etc., are some of the critically acclaimed ethical clothing brands for men that have made it to our favorites list. The stage is set, brands are all lined up, and it's your turn to pick, drop, choose, and shop!
Ethical Clothing Brands for Men
1. Prana
2. Known Supply
3. Pact
4. Reflo
5. Ministry Of Supply
6. United By Blue
7. Toms
8. Veja
8 of the Best Ethical and Sustainable Clothing Brands for Men to Choose From in 2023
Following is a curated list of ethical clothing brands for men that give a new sustainable curve to men's clothing and have you wanting more every time you shop!
1. Prana
Place of origin: Carlsbad, California
Founder(s): Beaver Theodosakis, Pam Theodosakis
Values: Animal Welfare, Responsible Packaging, GOTS certified organic cotton, Fair Trade, Fair Wages, Transparency and Traceability in the supply chain, Circularity, Climate Action, Clothing For Positive Change, Social Welfare
Fabrics Used: Forest Fibers like TENCEL™ Lyocell and TENCEL™ Modal, Organic Hemp, 100% organic cotton, ECONYL® regenerated nylon, REPREVE®, Recycled Polyester, Recycled Wool, and Recycled Cotton
Awards: 2004 REI Vendor Partner of the Year Award,2020 Polartec Apex Design Award Winner For Tri Thermal Threads Overshirt, Leading Performance Brand in Textile Exchange's Corporate Fiber and Materials Benchmark program
Memberships & Partners: partnered to microfinance Chetna Coalition (ChetCo), accredited participating company of the Fair Labor Association (FLA), partnered with Outdoor Industry Association (OIA) as a signatory of the CAC (Climate Action Corps), member of Sustainable Apparel Coalition (SAC), partner with 5 Gyres and Canopy on Responsible Packaging Movement, member of The Conservation Alliance
Certifications: Forest Stewardship Council Certified (FSC), Fair Trade Certified, Bluesign Systems Partner, Accredited by Fair Labor Association, Member of Responsible Forest Project with Canopy, Responsible Down Standard (RDS) Certified, Organic Cotton certified by Global Organic Textile Standard GOTS, OCS (Organic Content Standard), and Fair Trade Certified
Price Range: $12-$450
Prana is an ethical clothing brand that offers sustainable mens clothing and is famous for its 'Clothing For Positive Change' motto. Their vision, values, and actions are all directed towards creating harmony between style and sustainability.
2. Known Supply
Founder(s): Travis Hartanov and Kohl Crecelius
Values: Fair Wages, organic cotton, transparency in the supply chain, sustainable men's clothing, fair trade men's clothing, Social Welfare. Furthermore, the brand provides you with a chance to know the makers of your products. Each Known Supply product is accompanied by the signature of the person who made it
Certifications: B Corp Certified, Fair Trade Certified apparel, GOTS Certified organic cotton
Price Range: $10-$68 (USD)
Known Supply is one of those men's ethical clothing brands that stand for timeless quality, celebrating the makers of your products, and a collaborative approach. As a B Corp Certified entity, its mission is to humanize apparel by creating timeless designs, incorporating fair trade practices, and producing sustainable men's clothing.
3. Pact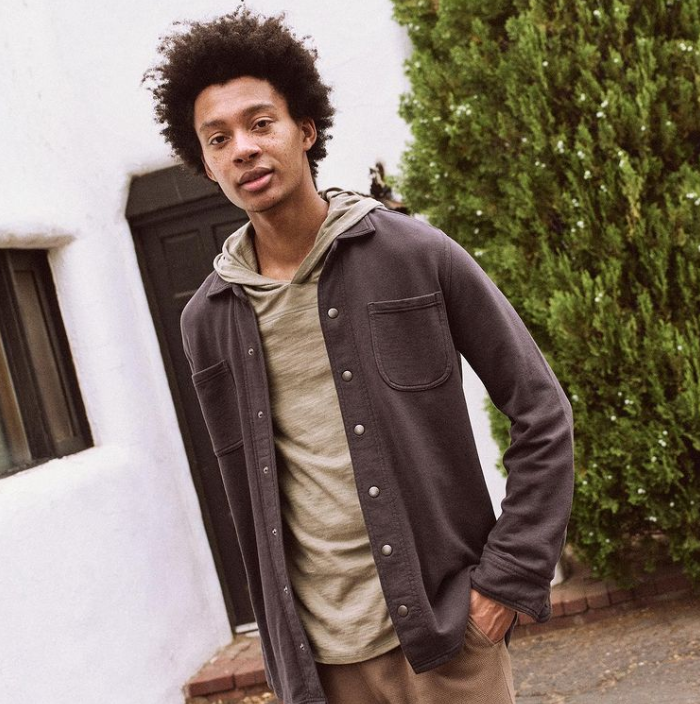 Place of origin: Colorado, United States
Founder(s): Brendan Synnott, Jeff Denby
Values: Local Communities' Upliftment, Safe Working Conditions, Employee Empowerment, Carbon Offset Shipping, Responsible Packaging, Sustainable Fibers, Ethical Manufacturing
Certifications: GOTS (Global Organic Textile Standard) certified manufacturing, partner with Fair Trade Certified factories
Price Range: $8-$54 (USD)
With a mission to build an "Earth's Favorite Clothing Company," Pact is on its way to break the cycle of fast fashion brands by creating products the ethical way. The brand offers affordable ethical men's clothing apart from its products for babies and women.
All its products are made from super soft organic cotton which uses 81% less water than conventional cotton while also employing fair trade practices.
4. Reflo
Place of origin: Doncaster, England
Founder(s): Rory MacFadyen
Values: Plastic Recycling, Reforestation, Carbon Offsetting, Reduce, Reuse, Recycle, Planted one tree for each purchase, Minimal Waste, Green Logistics
Fabrics Used: Recycled Plastic Yarn, Recycled Coffee-Induced Fabric, Recycled Plastic and Organic Cotton Blend
Certifications: Fabrics with Certifications from Global Recycled Standard, Bluesign, Oetko-Tex, and U Trust; Certified Climate Positive
Price Range: £25-£148 (GBP)
Reflo aims at combining sports with sustainability, producing 'futureproof apparel' for men. Futureproof means designs that are timeless and sustainable. The brand's Active Regeneration™ collection is built on this same foundation.
All their fabrics use 50% less energy, 70% fewer carbon emissions, 20% less water, and no oil whatsoever. Furthermore, the brand has partnered with Ecologi and the Eden Reforestation Project committing to planting one tree with every purchase.
5. Ministry Of Supply
Place of origin: Boston, United States
Founder(s): Gihan and Aman
Values: Sustainability through Science, Climate Action, PFOA-Free Durable Water Repellants, Bio-Based Materials, Recycled Materials, Zero Waste Production, Waterless Dyeing, Circularity, Sustainable Garment Care, Low-Carbon Pre-Owned, Transparency in the Supply Chain
Fabrics Used: Wood-derived viscose, Recycled Polyester, Organic Cotton, Merino Wool, Bio-based Polyester derived from sugarcane and dent-corn
Certifications: Climate Neutral Certified, Oeko-Tex 100 certification, factories are socially certified through WRAP (Worldwide Responsible Accredited Production) and BSCI (Business Social Compliance Initiative), BlueSign Certified Fabrics
Price Range: $8-$600
Ministry of Supply believes in approaching sustainability through science-backed data and has a minimal to zero impact. Being Climate Neutral Certified, the brand offsets its carbon footprint through reductions like solar-powered mills, recycled materials, maximized sea-freight shipping, etc.
They follow a zero waste production model for their 3D Print-Knit and use Kinetic or wood-based fibers from FSC Certified forests. All their shipping boxes and mailers are made of 100% recycled paper cardboard.
6. United By Blue
Place of origin: Philadelphia
Founder(s): Brian Linton
Values: Sustainable Materials, Ethical Manufacturing, Transparency and Traceability in the Supply Chain, one pound of trash removed from oceans for every purchase made, Recycled waste, Reusable Products
Fabrics Used: BisonShield™, SoftHemp™, EcoKnit™, (R)evolution™, SoftHemp™ Chambray, EcoDry™, Hemp, Organic Cotton, Recycled Polyester, Corozo, Modal, Wool, Tencel™
Certifications: GOTS Certified Organic Cotton, Certified B Corp, Certified Climate Neutral, work with factories that have third-party certifications like Fair Wear Foundation Certified, GOTS Certified, and OCS Standard
Price Range: $30-$230 (USD)
United By Blue is on a mission to clean up our shorelines and reduce the need for such clean-ups by prioritizing sustainable materials and ethical manufacturing in their production process. The brand brings you products that generate less waste and are reusable.
All their products are made in GOTS-certified factories from sustainably-sourced materials with the purpose to last for a longer time. Being a B Corp Certified brand means that they benefit all their stakeholders with their business practices.
7. Toms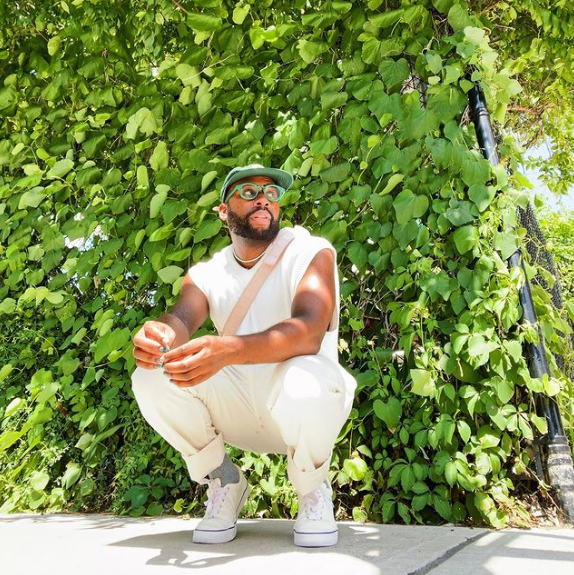 Place of origin: Los Angeles, California
Founder(s): Blake Mycoskie and Alejo Nitti
Values: Responsible Packaging, Low Carbon Footprint, Transparency in the Supply Chain, Fair Trade, Use of Sustainable Materials, design Earthwise™ products, cotton recycled, polyester recycled, Organic Cotton, Ethical Code of Conduct, Community Welfare
Certifications: Committed to Canopy's conservation standards, B Corp Certified, Leather Working Group (LWG) certified
Price Range: $10-$140
Toms has a range of men's apparel, shoes, and accessories made with sustainable materials, ethical manufacturing, and low impact. The brand pioneers the One for One® model, giving away one pair of shoes for every pair purchased. 1/3 of their profits are committed to grassroots good, and they design Earthwise™ products with the planet in mind. Furthermore, being a B Corp Certified brand means that they benefit all their stakeholders with their business practices.
8. Veja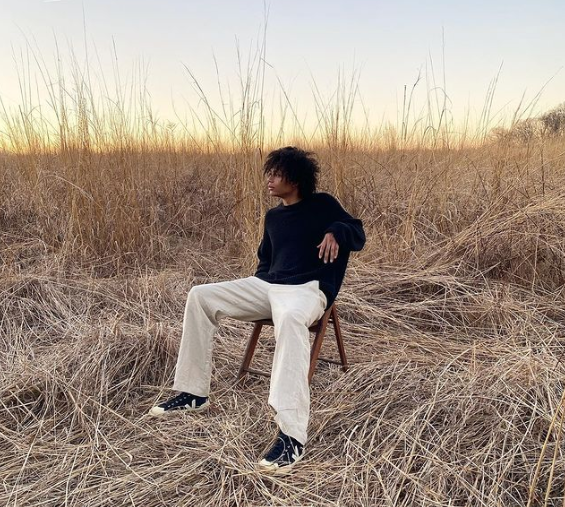 Place of origin: Paris, France
Founder(s): Sébastien Kopp and François-Ghislain Morillion
Fabrics Used: recycled PET, organic cotton, ChromeFree leather, organic jute, C.W.L., and recycled cotton
Values: Transparency in the Supply Chain, fair trade and organic raw materials, social and professional integration of employees, certified organic cotton, Chemical transparency, Fair Wages, Organic cotton, Upcycling, Ethical Manufacturing, Carbon emission reduction, Vegan
Certifications: B Corp Certified, Guaranteed Fair Trade Enterprise as per WFTO's standards, Certified Organic by USDA, Global Organic Textile Standard (GOTS) certified, Regenerative Organic Certified (ROC), Certified Organic by EU
Price Range: £80-£165
Veja sells ethically made sneakers for men, women, and kids. The brand offers fuses social welfare with ecological concern by producing sneakers that are planet-friendly, produced using fair trade practices, and sustainable materials.
Conclusion
The ethical fashion market is expected to grow at a compound annual growth rate (CAGR) of 9.7%. Clearly, awareness about the urgent need for ethical and organic clothing for the benefit of people, the planet, and animals, is on the rise. Consumers are willing to shop for sustainable clothes and reduce their carbon footprint.
As such, Prana, Known Supply, Reflo, Veja, United By Blue, Pact, and Ministry of Supply are some of the most loved and most appreciated men's ethical fashion brands with some of the finest ranges available in the market at affordable rates. So hop on this sustainable journey and comment down some of your most-treasured ethical fashion brands for men.