Disclosure:
Our editors handpick top-rated brands, vetted through our strict ratings. Purchases via our links may earn us a commission.
Learn more
Patagonia has been ruling the retail industry for decades. From the very start, the brand has been on a mission to incorporate ethical trade practices, fight climate change, build a transparent supply chain, and reduce its carbon footprint. But recently Patagonia announced itself as an 'unsustainable and unethical company.' But why?
After a recent UN Climate Change Conference, COP26, Patagonia realized that the environmental crisis associated with fast fashion is far worse than imagined. Although the brand has really outdone its sustainability expertise and climate activism efforts, still every attempt feels trivial to tackle the horrors of the climate crisis.
Despite being honored with the UN Champions of The Earth Award, the brand still feels that it is yet to reach its sustainable and ethical goals because it is still a part of the bigger problem revolving around the apparel industry infamous for use of sweatshops and unfair trade practices.
So the bigger question to ponder over here is whether Patagonia is really as sustainable and ethical, as it claims to be. Or is it just another fast fashion brand making fake sustainability claims? Well, there's only one way to know. Read on till the end because we promise you, you're in for a startling revelation.
What is Patagonia?
Patagonia is a US-based apparel brand known for its fantastic variety of rich upscale outdoor apparel and gears for climbing, surfing, snowboarding, skiing, and many other adventure sports. Founded in 1973, the brand has always refrained from indulging in the fast fashion market and is known for consistently upping its nature preservation game.
A Certified B Corporation, the company Whether using recycled materials, providing safe working conditions, fair trade practices, or fighting climate change, Patagonia has always been a mindful brand. This brand works around the approach of prioritizing the planet first. We already hold the brand in high esteem for all its endeavors toward creating a healthier Mother Earth.
When was Patagonia Founded?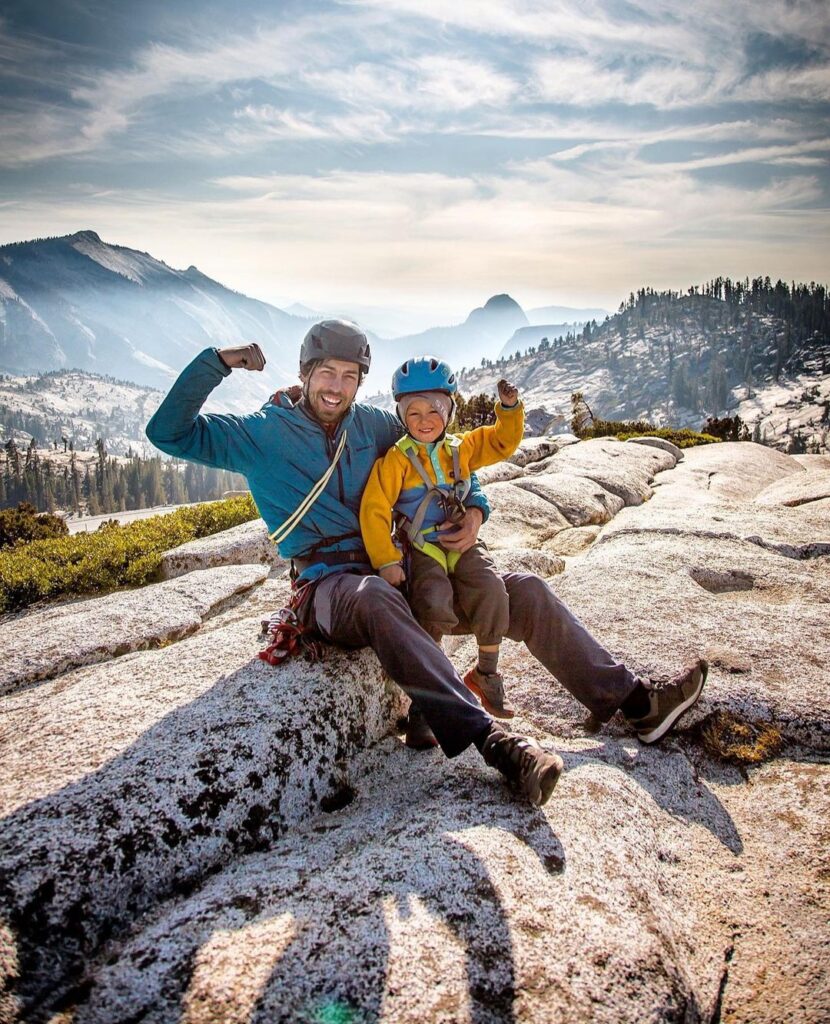 Patagonia was founded in the year 1973. Being a passionate rock climber, Yvon Chouinard started crafting mountain climbing gears for himself and his friends after realizing that the gears available on the market aren't strong enough to sustain through the rigors of hard-core mountain climbing multiple times.
With a vision to provide every adventure enthusiast with stronger climbing equipment that would last decades, Chouinard Equipment was started. During the 70s, Chouinard introduced comfortable and durable adventure sports clothing in his line of products. The company name was then changed to Patagonia- Inspired by the mountainous regions of the South American Andes. The brand's logo is a fleeting image of the peaks of Monte Fitz Roy.
Who Owns Patagonia?
Yvon Chouinard (83), considered a sustainability pioneer, is the founder of Patagonia. However, the brand has currently gone through an ownership change. The new owners of Patagonia are a non-profit dedicated to nature conservation and combating climate change Holdfast Collective and the Patagonia Purpose Trust. A significant chunk of 98% of the company is transferred to The Holdfast Collective, which comprises the company's nonvoting stock. The remaining 2% stays with the Patagonia Purpose Trust.
Where is Patagonia Located?
Patagonia is located in Ventura, California, USA. Patagonia (initially known as Chouinard Equipments) started in a small tin shed that used to be Chouinard's private workshop in his early days as a craftsman. The company's headquarters was later on built around that same tin shed to keep the brand's history alive.
Where Does Patagonia Ship From?
All of Patagonia's orders are shipped from Patagonia's US Distribution Centre. Patagonia's free shipping charges are accessible only when your order meets or exceeds a specific amount limit, like most brands selling online. It takes 2-3 business days for the orders to be shipped.
Is Patagonia Ethical?
Yes, Patagonia is ethical. Despite being a billion-dollar brand and considered one of the most responsible companies in an otherwise highly notorious apparel industry known for unfair trade practices, abusive working conditions, and widespread destruction of the environment, Patagonia stands true to its values.
Uplifting the ecosystem is deeply rooted in the brand's core values. Patagonia reuses and refurbishes their products to avoid them ending up in landfills which has been a major point of concern among environmental enthusiasts. So yes, all in all, we second Patagonia's ethical efforts.
Does Patagonia Use Child Labor?
No, absolutely not! Patagonia is a benchmark for Earth-friendly brands. It literally lives and breathes for the well-being of the planet and its people. Child labor, modern slavery, and all those human rights violations are out of the question for this super-sustainable company. In fact, it continuously strives to make the world a better place by contributing to multiple causes that focus on uplifting our entire ecosystem.
From supporting over 64,000 workers' livelihood with the brand's Fair Trade Program to incorporating 100% of the cotton used in their clothing grown organically, Patagonia never ceases to amaze us with its tireless efforts toward ticking off all the ethical criteria.
Is Patagonia Cruelty-free?
No, Patagonia is not 100% cruelty-free. The brand uses leather, wool from non-mulesed sheep, and animal hair for its products to make them more durable. But the brand is accredited by the Responsible Down Standard (a global standard for animal welfare) as it refrains from using angora, unethically sourced feather downs, exotic animal fur, and skin.
PETA recently awarded the brand with the "Pants on Fire" award to condemn Patagonia for using leather and wool as raw materials despite being an otherwise humane and environment-friendly brand. Nevertheless, the brand is undertaking all possible measures in undertaking animal welfare policies and going cruelty-free.
Is Patagonia Sustainable?
Yes, Patagonia is sustainable. For example, 98% of the brand's products are made from recycled materials. They also have a lifetime return and repair program on all their offerings. In addition, the brand has holistically integrated sustainability and ethicalism into its DNA. Why, may you ask? The brand's commercial website also promotes and sells used apparel and gear.
Patagonia has understood what slow fashion is in the truest sense of the word. Their products are durable and made to last longer and go through responsible packaging procedures. Moreover, the brand also uses a transparent supply chain to minimize carbon emissions and is known to advocate environmental policies aggressively.
Why is Patagonia So Expensive?
Patagonia's product line falls under a more expensive category because the brand goes through a long and detailed process of sustainability checks. First, sourcing is done from sustainable sources, followed by manufacturing in certified factories that have fair trade practices.
Furthermore, the brand uses recycled and high-quality materials in its products to make them last longer. Patagonia also incurs heavy costs for the shipments of its finished goods, as most of its factories are located overseas. So with that, we do have a clear idea that its products come with their fair share of premium pricing.
Is Patagonia Fast Fashion?
No, Patagonia definitely doesn't fall under fast fashion brands. Instead, from the beginning of its existence, Patagonia's core value and business model has been to create slow fashion, high-quality, durable products that have a longer lifespan to help reduce carbon footprint and remain sustainable.
Is Patagonia Legit?
Yes, of course, Patagonia is a legit brand. I mean if Patagonia isn't then which brand will ever be? The brand has proven to be a true gem with its sustainability and ethical policies so far. Plus, it is honest with the quality of its products. The brand's collections are true to size, extremely comfortable, durable, and carefully crafted to bear the hardships that any outdoor and adventure gear goes through.
Like, pick any of its products, literally any, and you'll be blown out by the quality. It's that good. True, the price of Patagonia's offerings is more on the higher side, but they are surely an investment and lifetime buys, just as the brand claims. Moreover, the brand's WornWear program legit works.
Best Sustainable Alternatives Similar to Patagonia
After checking out some best deals at Patagonia, if you're still intrigued to know about brands that can be good alternatives to Patagonia and match their style and quality of products without leaving you bankrupt, well, we've got you covered. Below is a list of brands to consider that match up to Patagonia's level and we're already thrilled.
1. Arc'teryx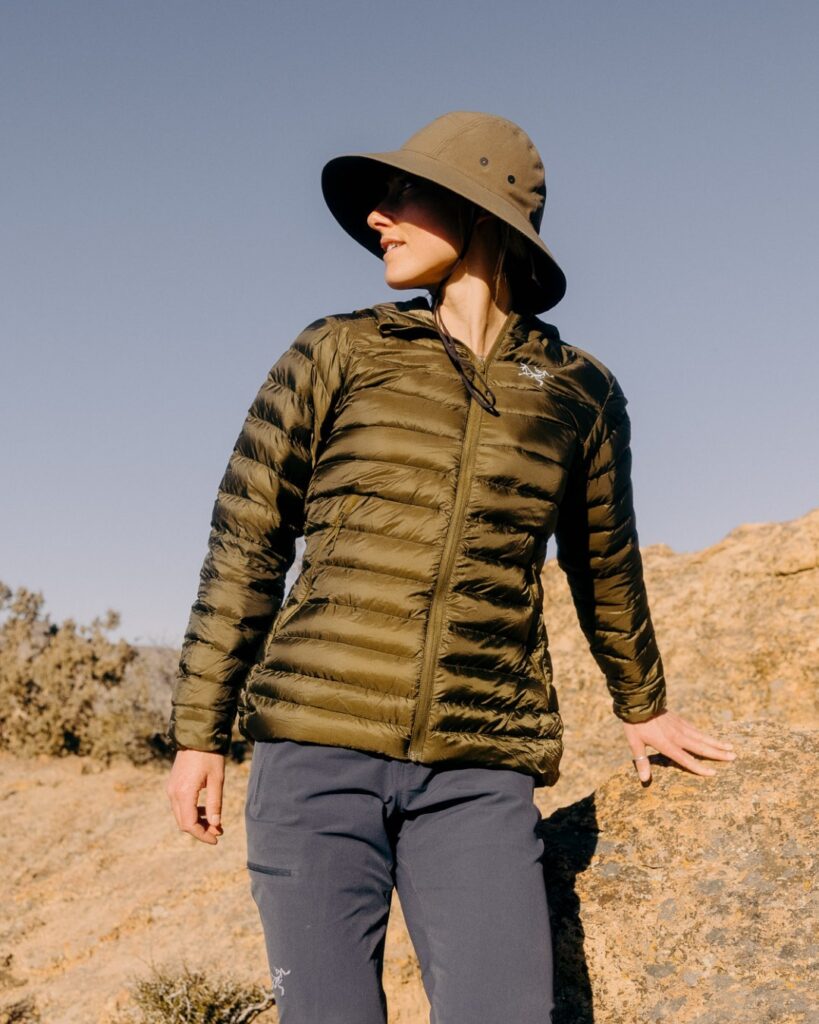 Arc'teryx is a Canadian brand offering a similar line of adventure sports gear and is considered as one of the best alternatives to Patagonia. Premium-quality clothing that lasts a lifetime and makes us feel good about making a conscious choice, well, who wouldn't want that? Our top Arc'teryx picks would be their high-quality jackets, shoes, hoodies, and backpacks. Just like Patagonia, Arc'teryx too offers return and repair options to give the already purchased item a longer lifespan. The brand is highly involved in incorporating sustainable practices and has contributed hugely toward reducing its carbon footprint.
2. Columbia Sportswear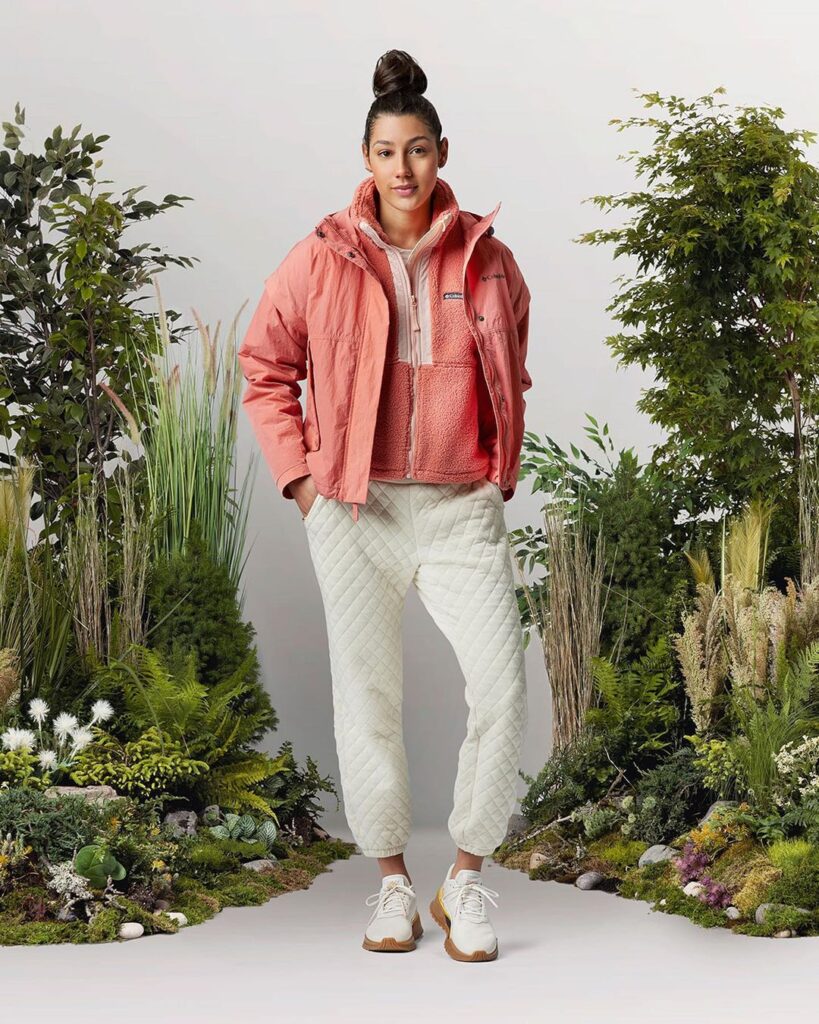 Columbia Sportswear, another American brand similar to Patagonia which we absolutely adore. Affordable and high-quality Columbia Sportswear caters to a similar audience to Patagonia. Proprietary technologies are used by the brand while curating its gear, the most famous of which are Omni-Tech and Omni-Shield, designed to make the garments more breathable, and provide warmth and insulation. To add more to the awesomeness, this popular brand offers plus-size clothing which are bestsellers of all time.
3. Salomon
Salomon, a popular brand and especially a hit with runners because of its amazing line of running shoes. Their shoes are comfortable and durable, made with popular technologies, and are a must-have in any runner or trekker's shoe closet. Another reason why you may consider it over Patagonia is its affordability. I mean comfortable, reliable, and high-performing shoes at attractive pricing, Why not?
Conclusion
Patagonia has undoubtedly excelled as a leader that believes in giving back to society and Planet Earth as a whole. Currently valued at approximately $3 billion, Yvon Chouinard could've easily sold out the company at a hefty price. But instead, he just gave it away to a non-profit organization working towards planet conservation. Too mind-boggling to be true, right?
It's high time we embrace sustainability over everything. Just like the last message of Patagonia, "Earth is now our only shareholder".