Disclosure:
Our editors handpick top-rated brands, vetted through our strict ratings. Purchases via our links may earn us a commission.
Learn more
Overproduction is the norm of the fast fashion industry, where massive volumes of garments are spilled at short intervals to keep up with fleeting trends. Unfortunately, this practice often leads to huge stocks of unsold inventory that are either burnt or dumped in landfills, causing a detrimental impact on the environment. Fast fashion brands do not offer comprehensive sizing and promote beauty standards that question body positivity in the plus size category. So, how to tackle this problem? Simple! Your answer is made to order clothing brands.
Brands that offer made to order fashion bust the standard sizes created by the fast fashion industry and provide size-inclusive, affordable, sustainable clothes made to last for decades. Buying customized clothing made with high-quality natural fabrics also minimizes waste while curating one-of-a-kind looks specially made for you. And if you're wondering where to find such labels, then fear not! Because we are here with a list of made-to-order clothing brands that will save you a lot of money in the long run!
Best Made To Order Clothing Brands
1. Benevento
2. Alanna.thebrand
3. ByVinnik
4. Soleilcomfort
5. CitizenWolf
6. SouthChalk
7. Sene
8. Pamut Apparel
9. Reclaim Creative
10. Thread + Sprout
11. Kalaurie
12. Misha Nonoo
13. Elle Evans
14. Hackwith Design House
15. Nomi Designs
What Is Made-To-Order?
Made-to-order is a business production strategy whereby the products (garments/ jewelry/ furniture/ other accessories) are customized according to the customer's specifications. This means that the whole process of making the product will only begin after the order confirmation has been received from the client. Accordingly, one needs to take into account the lead time involved in the production and delivery of the final product at the customer's doorstep. This lead time generally varies from business to business and the type of article.
What is Made to Order Clothing?
Made-to-order fashion is 'made to fit' the customer according to his/her size specifications. It is a way of generating customized clothing in order to deal with the problems of overproduction and wastage that becomes a residual of fast fashion brands.
A lot of people worldwide struggle to get their hands on clothes they absolutely love. Sometimes it can be due to sizing issues, and other times it can be because of the unavailability of the designs. Again, there are people who love to stand out in the crowd by opting for evergreen customized styles that defy the beauty standards set by fast fashion brands.
For made-to-order clothing, customers' measurements are taken first, and clothes are made once the order has been placed. This cuts on excess fabric consumption and wastage as much as possible. While this model is a time-taking process, it is sustainable and body inclusive. A win-win for everyone!
How Does Made to Order Clothing Work?
Get a gist of how the process works in 6 easy steps:
Generally, the first step is to schedule a fitting with the business. This can be an in-store fitting if the business is local, or a virtual fitting if the business is online.
Some online brands like Olivia Rose The Label, provide size charts and an option for free customizations for sizes that fall out of the size chart provided. These brands also provide instructions on how to measure yourself correctly at home.
Other online made-to-order brands like Citizenwolf and Sene have generated their own AI models that can help you attain your perfect fit within a few minutes.
The next thing in order is to choose the design you want and place the order with your accurate measurements. Many brands also offer a chat with their designers to make your dream look a reality.
As soon as the order is confirmed, the business starts producing your outfit. This process can take a bit of time and generally lasts up to 2-3 weeks or more, depending upon the business you have approached.
Lastly, the delivery is made to your doorstep, and you can enjoy your customized outfit!
Is there a History behind Made To Order Fashion? What lowered its Demand?
Made-to-order fashion has always been a part of different civilizations across the globe. Many people date back the made-on-demand business model to 220 AD in China, during the Tang Dynasty. From there, the trend slowly crept its way into Europe, and the rest is history, as they say! Yes, you read it right; the model is THAT old! It was only in the 20th century, when the concept of mass production and economies of scale developed, that fast fashion took the world in a storm and has stayed ever since.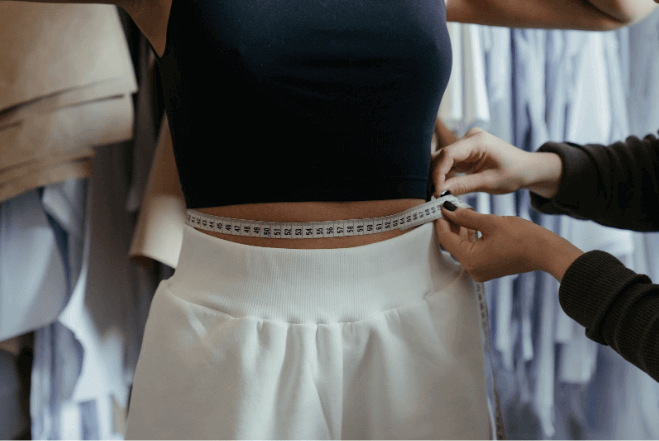 Traditionally, a lot of thought and care went into the making of clothes which made them high-priced. Mass production and fast fashion brought with themselves cheap lucrative products that slowly started dominating the mainstream fashion industry. As the fast fashion industry rose, made-to-order businesses were sidelined to the margins, forming an undercurrent only to rise back to the mainstream in recent years.
Benefits of Made To Order Fashion
Reduced Apparel Waste
Since garments are only made after an order has been placed, made to order clothing can reduce your apparel waste to zero. As an apparel business on a tight budget, spending money on the making and storage of excess stock is something you always wish could be avoided.
A made to order business model will help you save up on that money that literally ends up in landfills and pollutes the environment. So, you are not only saving up on crucial money, but also saving the planet! It's a win-win all in all.
Enhance Your Wardrobe
As a customer who chooses bespoke fashion over fast fashion brands, you get the benefit of personalizing your wardrobe according to your individual tastes. Those pinterest mood boards and bookmarks from fashion mags can become a reality in the blink of an eye. What's more? You know your outfit will fit your curves to a T.
More Sustainability
Today, most made-to-order fashion brands in the fashion industry produce sustainable fashion, have an ethical supply chain, use sustainable fabrics, produce zero to no waste, and in short solve all the problems that emerged with the fast fashion brands. Made to order brands are thus more sustainable, more ethical, and thus more preferred by an ethical consumer.
Garments That Fit You Like A Glove
Traditionally, clothes held a lot of value and were designed with utmost care to fit the customer's body. All this changed with the arrival of mass manufacturing and rigid standard sizes in the fashion business. Over the years, the fast fashion industry has taught us to compromise with the fitting of our clothes, being satisfied with a size up or size down.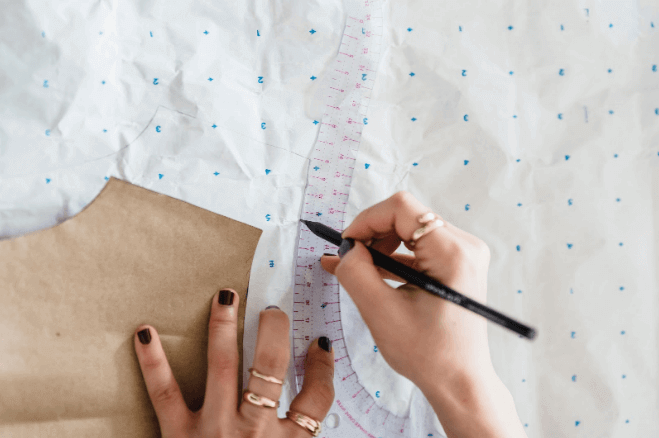 We all know how hard it is to find that perfect pair of jeans that will fit you just right and accentuate your curves. That's because standard sizes as dictated by the fashion business are flawed and do not accommodate all body types. Enter bespoke fashion to save the day and provide you with clothes that can fit you like a glove and provide you with the best look!
Quality Not Quantity
With made to order clothing, one need not worry about the newly bought jeans fading after a few washes because made to order brands focus more on providing you with clothes of excellent quality that last over generations than producing heaps of garments to be sold in bundles. When it comes to customized clothing, each piece is unique, carefully made using sustainable fabrics of the best quality, and designed to last for a long time. The focus on quality rather than on quantity gives made-to-order brands an edge over fast fashion brands.
Apparel Longevity And Saved Costs
Although made to order clothing might seem costlier than what you spend normally on clothes, yet when estimated in the long run, your bespoke fits save you from spending again and again as the trend changes and help you save money in the future. This is because customized clothing is of a better quality and thus known for its longevity.
Enjoy Eco Fabrics
With made-to-order clothing, you can rest assured when it comes to the sustainability of the fabrics used in the making of your fit. Many made-to-order brands focus on producing sustainable fashion as per the rising concern about the use of ethical practices in the fashion business. So you can enjoy wearing your eco fabrics with a guilt-free conscience.
Pro Slow Fashion
The Slow Fashion Movement gained momentum as people realized how dirty the fast fashion industry could get to produce cheap and short-term clothing. Made to order clothing brands are generally pro-slow fashion and obiously against fast fashion culture. So, in choosing to buy bespoke fits, you make an ethical and sustainable choice!
Is Made to Order Clothing Expensive?
Made to order clothing might sound expensive in the short haul, with articles priced between $100-$300 and sometimes even more. But one needs to remember that customized garments are made to fit perfectly and last much longer than fast fashion pieces. When you are buying made-to-order clothing, you are committing to ethical practices, high quality, and slow fashion. All this comes at a slightly higher cost, but it is worth it in the longer run!
What Makes Made-To-Order Such A Big Deal?
Brands based on a made-to-order business model provide a more personalized, qualitative, and unique consumer experience for which customers are willing to wait and pay more if they have to. Not only does a consumer benefit from this, but the manufacturer also enjoys a cost-effective inventory and production.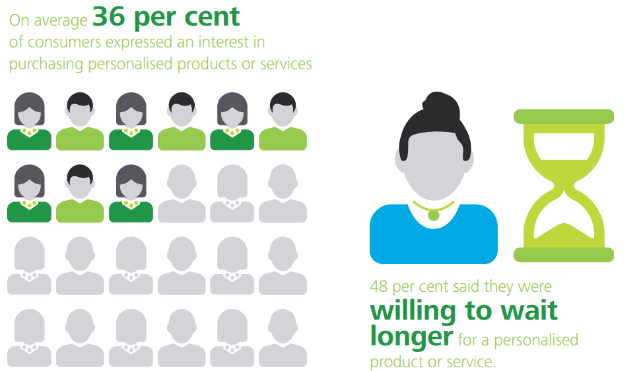 A Deloitte consumer review report on mass personalization and the future of made to order fashion says that more than 50% of consumers are interested in buying customized products and a majority of them were not only willing to pay more for customization but also wanted to be involved in the process of making the product according to their needs.
Where Can You Shop Made-To-Order Garments?
Instagram has become the breeding ground of a lot of emerging designers that put in ethical efforts to make clothing worthwhile for you! All you've got to do is SHOP! So, we bring you a list of some fabulous made to order clothing brands that will make you swap your cheap pants for some custom made high-quality sustainable trousers:
1. Benevento
To all the businessmen out there on an ethical shopping trip, we got you covered! Benevento has been making men's trousers since 1985 keeping quality over quantity and sustainability over fast fashion by using sustainable fabrics. Expert in its niche, Benevento promises you the perfect cut of trousers that will accentuate your silhouette perfectly. From linen trousers, Gurkha trousers, wool trousers, and even custom-tailored shirts, Benevento offers it all.
They use only high-quality natural fabrics purchased from verified customers. Their pricing is reasonable, offering the best quality at the cheapest rate possible and manufacturing in a small family-run unit.
Currently, they ship globally. You can check out their shipping policy here. They also provide a detailed measuring guide and a standard size chart for your ease. In case you are not pleased with their size chart, you can customize it as per their made-to-order system here. You can also check out the various fits they offer here.
Here's a sneak peek at how Benevento pants are made!
2. Alanna.thebrand
Tired of those ill-fitted blazers that hang off one shoulder? It's time to switch it up for some hand-crafted Gabardines that will fit you like a glove. Alanna.thebrand packs a whole range of made-to-order and made-to-fit business wear for those independent women out there who often get too caught up in their busy lives to shop frequently.
All the pieces are hand-sewn with love by Alanna herself only after you place an order with her. Her aim is to help you build your feel-good wardrobe right from the little sewing corner of her London flat while also cutting down on waste and fighting back against fast fashion.
For shipping details, click here!
Check out how the ordering works here!
3. ByVinnik
By VINNIK is a slow fashion clothing brand started by Suzanne Vinnik, one of the most influential opera singers in the world of classical music. The brand caters to fulfill the apparel and accessory needs of women all the while aiming for zero waste and maximum sustainability. If you love wearing wild kaftans, sizzling Parisian and opera coats, coloratura capes, turbans, scarves, sunglasses, and many more couture-inspired designs, then you are in for a ride!
The brand provides a clean LA facility along with a standard living wage to its workers. Fibers from their deadstock are utilized to make hand-cut designs as and when you order them, thus keeping their commitment to the Slow Fashion Movement. So what's the wait? Grab your made-to-order ethical wardrobe now!
Click here to read up on their store policies.
4. Soleilcomfort
Soleilcomfort is an Instagram-based slow fashion clothing brand that makes beautiful layover pixie dresses, crop tops, pants, bodysuits, and more! All their products are made to order, designed in the USA, and made for all sizes at affordable prices. Place your order now if you love to own beautifully embroidered dresses that make you look as pretty as a fairy!
5. CitizenWolf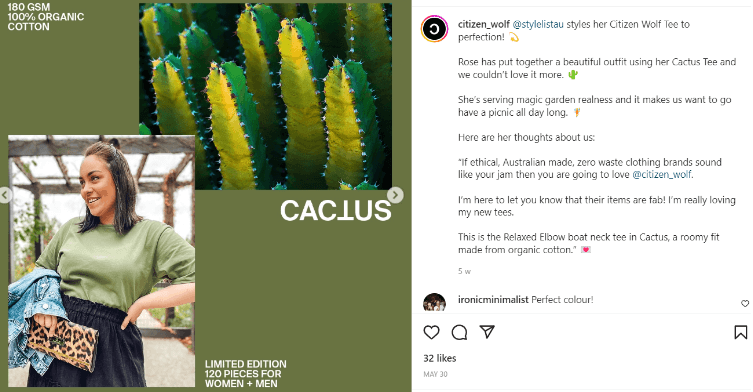 Break the fashion industry's clearly etched standard sizes by shopping at Citizenwolf. They have come up with Magic Fit technology that uses mathematics to curate a 94% accurate model for your body type and gets you the most amazing custom-made fits ever without any tapes involved!
All their tees are carbon negative, B Corp and Ethical Clothing Australia Certified, locally made, and made under a 100% circular model. They have a zero waste collection that utilizes every single scrap of fabric to design individually unique products. What's more? The brand caters to the apparel needs of both men and women, so get your custom fits now!
Check out their shipping and return policy here!
6. SouthChalk
This brand aims at creating a safe and homely space of upcycled made to order clothing that will warm you up like your loved one's hugs. Their patchwork tees and sweaters will leave you in awe and make you buy more.
SouthChalk is the creation of a mother and daughter collaborating in the most beautiful way to create upcycled, sustainably made, custom-designed, unisex, and baggy pieces for you. Get yours now!
Check out how the process works here!
Read out their shipping and returns policy here!
7. Sene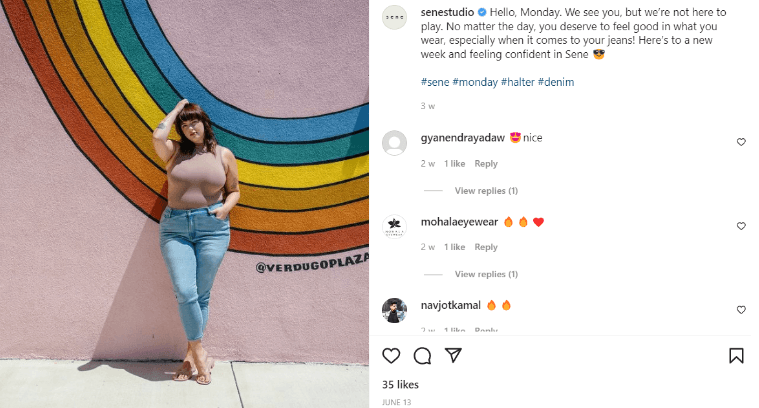 Sene is a made-to-order clothing brand that will make you love and accept your diverse body structure and go sizeless with your everyday wear. Sene offers its customers a SmartFit quiz that can give them the perfect fit within a minute. The brand caters to the apparel needs of both men and women offering an exclusive range of jackets, shirts, denim, joggers, and even suits.
What's more? They provide a 60-day guarantee within which you can avail of unlimited remakes and altercations to reach the perfect fit you wanted. If you are still unhappy about the end product, you can return it for a full refund!
Check out how to get yourself a Sene fit here!
8. Pamut Apparel
Pamut Apparel is on a mission to make you love your body by helping you create your bespoke fit. 90% of their garments are available in sizes XS-4XL with complimentary customization also available. They work on a made-to-order basis with a lead time of 2-4 weeks and provide free shipping for US orders above $150 and international orders above $250.
All their garments are made by hand either at their studio or by Opportunity Threads. Employees are ensured a living wage and safe working conditions. What's more? The fabrics they use are GOTS certified, recycled, and low impact.
The made-to-order system enables them to cut down on waste significantly, generating only two bags of trash a month. They also use offcuts in patchwork to further minimize waste. Their clothes are sustainable, affordable, size-inclusive, and customized! What more do you need?
Check out how their custom sizing works here!
9. Reclaim Creative
Reclaim Creative is your go-to place for sustainable and repurposed fashion where you'll get both readymades and made-to-order garments. The brand was founded by Allie Chamberlain in the year 2020 with the purpose to craft vintage apparel from age-old vintage quilts. All the pieces are designed with love at Knoxville by Allie herself.
Check out their made-to-order quilt coat collection here!
10. Thread + Sprout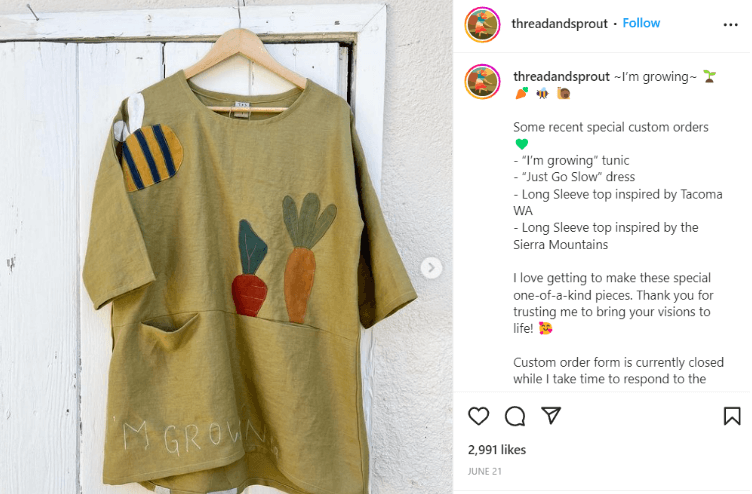 Thread + Sprout is a California based made to order sustainable fashion brand, bent on keeping the child inside you alive with its range of playful, colorful, artful, imaginative, and childlike clothing while also keeping in mind its environmental impact.
Justice, as the sole owner and creator of Thread + Sprout, makes colorful garments for you using natural fibers, especially linen clothes sewn with cotton thread. All the fabrics used are either picked up from the deadstock fabric stores (thus repurposed) or bought from online linen suppliers who are OEKO-TEX 100 certified.
Currently, she ships across the US and Canada. You can check her shipping policy here.
11. Kalaurie
Kalaurie is a made-to-order clothing brand that makes modern heirloom garments that are crafted to last. Its super-chic capsule pieces are inspired by storytelling with timelessness, craftsmanship, and environmental consciousness, holding top priority. Everything is made ethically and sustainably in the label's home ground, Melbourne, Australia. You can easily book an appointment to visit the atelier and get your apparel personalized.
12. Misha Nonoo
Misha Nonoo is a New York-based fashion designer who launched her namesake label to offer garments made on-demand. The brand pioneers made-to-order fashion to create a line of sustainable, affordable luxury womenswear. Offering high-quality contemporary style, at Misha Nonoo, you'll get everything to fix your workwear collection along with versatile pieces to build the ultimate capsule closet. Committed to sustainability and women's empowerment, the designer consistently strives to push boundaries and invest in the power of community and personal connection.
13. Elle Evans
Melbourne-based Elle Evans is a sustainable swimwear and activewear brand creating stunning customized garments that are better for the planet and you. Its stylish, ethical, size-inclusive, and eco-friendly swimwear is the star of the show that you should definitely check out. To reduce its carbon footprint, not only Elle Evans operates on a made to order basis, but it also uses Econyl (recycled plastic waste) as its core raw material.
14. Hackwith Design House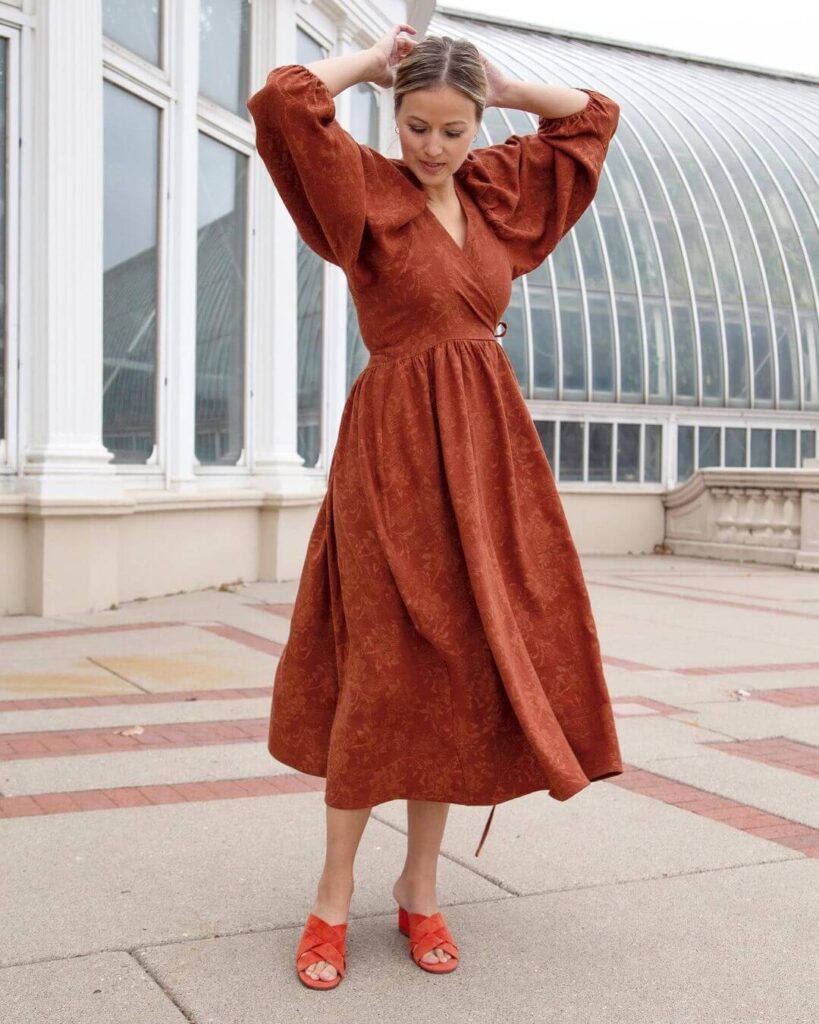 Hackwith Design House is a sustainable slow fashion brand run by Lisa Hackwith. The label creates long-lasting and versatile designs that will forever remain in style, while keeping you comfy at all times. Everything is ethically made in-house in its Minnesota studio by a team of talented seamstresses. To reduce waste, majority of its items are only made once ordered. HDH's clean aesthetic, quality fabrics, and attention to detail have made this brand a favorite of environment-conscious women worldwide.
15. Nomi Designs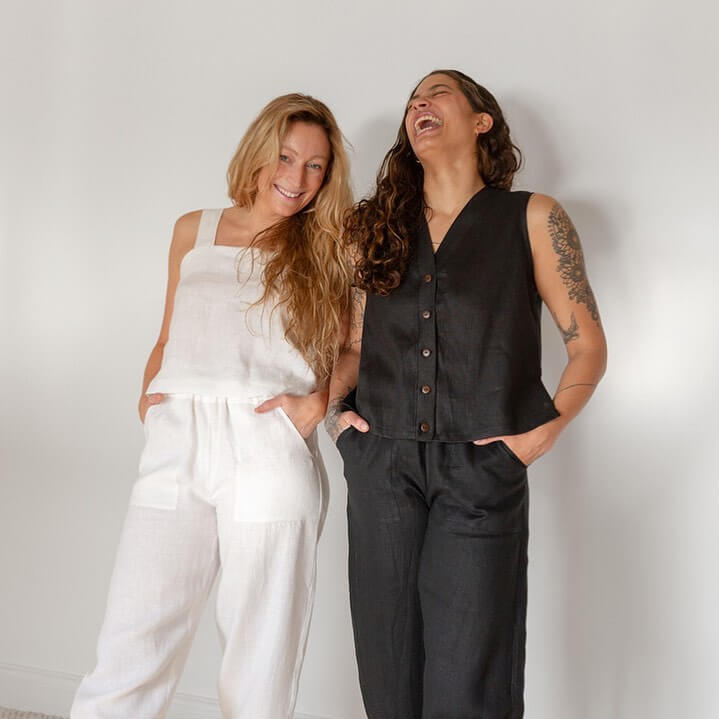 Nomi Designs is a made-to-order clothing brand that champions minimalist slow fashion with its range of high-quality dresses, tops, bottoms, and jackets. Its clothes are designed with versatility and comfort in mind and are loose-fitting enough to give some natural movement. Every piece is handmade to order using sustainable linen sourced from Europe, and production takes place locally in its design studio in Victoria, BC, Canada.
Conclusion
Made-to-order fashion has become the key to sustainable fashion as consumers grow conscious of fast fashion's impact on people, the planet, and animals. While retail has clearly disrupted the supply chain, made-to-order clothing brands work on saving the day with their sustainable fabrics, ethical business model, and zero to no waste generation. Let us know if we missed out on some of your favorite made-to-order clothing brands by commenting down below!
FAQs
What are made to order clothes?
Made to order clothes are well-made garments specifically crafted to fit your body. Usually, sustainable made-to order brands offer predetermined specifications. It's just that they don't carry garments in stock in order to reduce textile waste. Every time a customer's order is confirmed, the design is created as per his/her sizings. Some brands also offer extra personalization features.
What are custom-made clothes called?
Custom-made clothes are also known as Bespoke apparel. These garments are tailor-made as per your specifications and fit like a glove.
How to get my own clothes made?
You can easily check out the brands mentioned above to get clothes on a made to order basis. All these labels offer high-quality clothing in classic styles that you would love to wear time and again.
Is made to order expensive?
Typically, made to order garments are a bit pricey. Because they are customized as per your body type, which means you don't have to compromise with ill-fitted clothes. Also, made to order brands use superior quality fabric and timeless designs, so while the cost feels high at first, the price per wear will be considerably low.