Disclosure:
Our editors handpick top-rated brands, vetted through our strict ratings. Purchases via our links may earn us a commission.
Learn more
Fast fashion has been ruling the apparel industry for the past few decades. And why not? For a petty price you get super-stylish designs straight out of the runway. And BOOM! You look a BOMB! Ever wondered at what cost? Unethical trade practices, exploitation of workers, and toxic materials are this industry's base. Change can be seen by incorporating ethical and sustainable clothing, but many people back off because of their daunting price tags.
However, what if we tell you that affordable sustainable fashion brands are emerging globally? These brands not only work towards building a fair trade eco-system and adapting to carbon neutral measures, but also offer timeless slow and sustainable fashion on a budget that will last you season after season. And curvy babes, don't feel left out, because a lot of plus size sustainable clothing brands are also on the rise.
1. ABLE
2. CHNGE
3. PACT
4. FAIR INDIGO
5. HAPPY EARTH
6. TENTREE
7. KOTN
8. BOODY
9. THREADS 4 THOUGHT
10. Wearwell
11. QUINCE
12. For Days
13. VETTA
14. Reformation
15. Girlfriend Collective
16. Plant Faced Clothing
17. Rapanui
18. Honest Basics
19. Little Emperor
20. Wolven
21. MATE The Label
22. Colorful Standard
23. Mightly
24. Mighty Good Basics
25. Made Trade
Sustainable fashion circles around the concept of a transparent supply chain and are made with ethically sourced organic or recycled materials by certified fair trade factories. So yes, sustainable fashion is bound to be expensive! But fear not! Because we've sorted out some great affordable sustainable brands, just for you. With a little bit of planning, invest in high-quality products from these labels to build yourself a super functional and chic wardrobe. Let's get started!
Affordable Sustainable Fashion Brands
25 More Affordable Sustainable Fashion Brands for Conscious Shoppers
Yeah, we get it! Not everyone can break the bank or go into debt in the name of building a sustainably fashionable wardrobe that includes sustainable shoes, backpacks or laptop bags that you carry to work, and what not! Well, we second you. So fret not! We've compiled a list of 25 affordable sustainable brands that screams fashion and are at a more accessible price tag. So let's jump right in towards some conscious shopping! Our advice- explore these affordable and sustainable clothing brands along with some colorful sustainable clothing brands to make up your wardrobe.
1. ABLE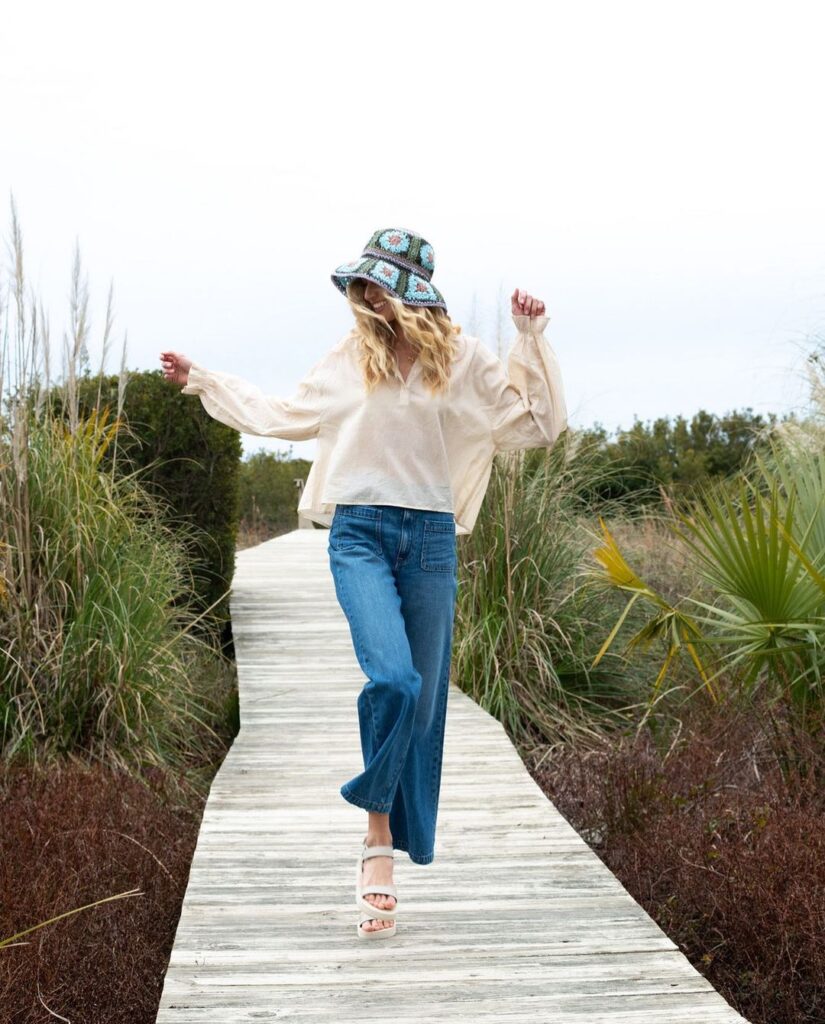 Place of Origin: Nashville, USA
Founder: Barett Ward
Values: Empowering women artisans, Fair wages, Lifetime clothing guarantee, and women's working rights and protections
Fabrics Used: Organic cotton, Lyocell, Pure linen, etc.
Certifications: Forest Stewardship Council Certified, GOTS Certified, Certified B Corps
Product Range: Women's Clothing and Accessories
Price Range: $35 – $385
ABLE, one of the best sustainable clothing brands, specializes in creating wardrobe staples like types of denim, jackets, shoes, etc that are guaranteed for life. The brand has always prioritized quality and longevity in its clothing and works only with the most eco-conscious materials that can be worn over and over for years. The brand believes in creating opportunities for underprivileged women around the world to end poverty and empower them by producing affordable sustainable fashion. 90% of their staff comprises women. Amazing, right? But wait, ABLE also helps you with free virtual styling to give you a top-notch shopping experience. Impressive!
2. CHNGE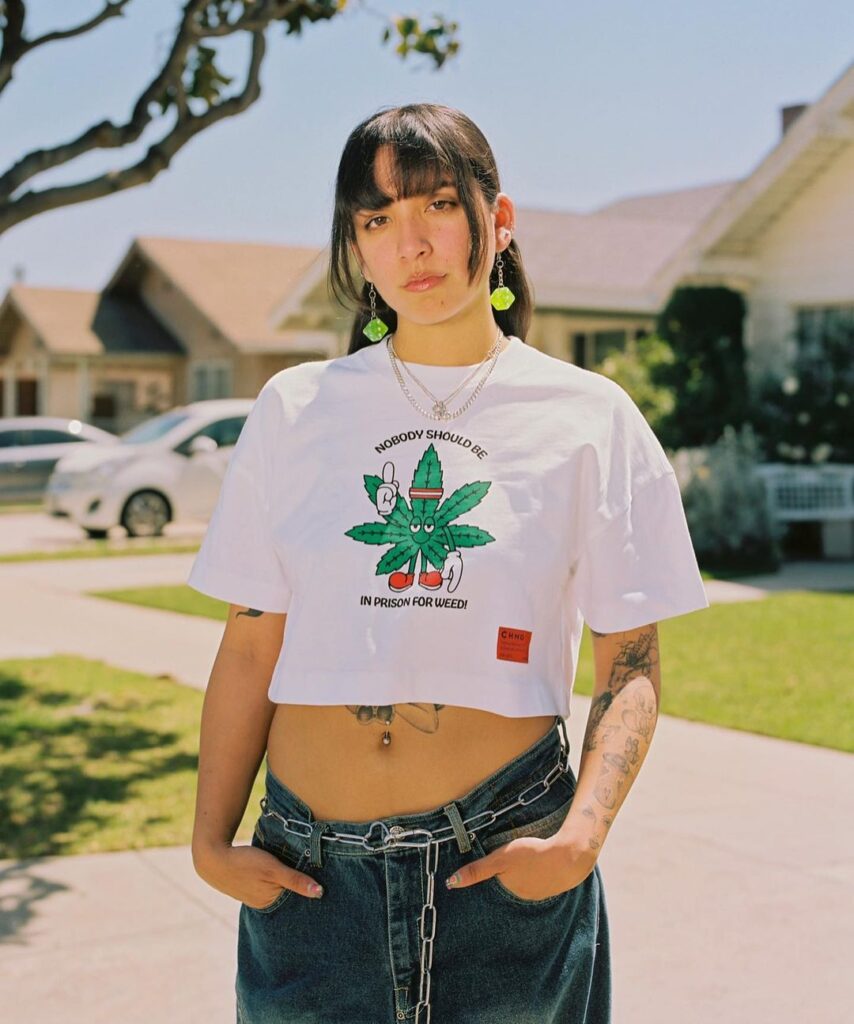 Place of Origin: Massachusetts, USA
Founder: Jacob Castaldi
Values: GOTS Certified organic cotton, Fair wages, Safe working conditions, Responsible Packaging, Donations towards multiple social organizations, 100% Carbon Neutral
Fabrics Used: 100% GOTS Certified Organic cotton
Certifications: Indian Green Building Council, Global Recycling Standard, Platinum level in the Leadership in Energy and Environmental Design (LEED) process
Product Range: Gender-neutral Apparel and Accessories
Price Range: $31 -$75.
CHNGE is a sustainable clothing brand that specializes in a gender-neutral clothing and accessories line that is 100% carbon neutral, founded by a group of creatives in 2018, working towards sustainability, transparency, and philanthropy. To date, the brand has successfully protected 265935 trees by its practices. CHNGE uses 100% GOTS Certified organic cotton for its t-shirts, which means no harmful chemicals or pesticides are used, and also manages to save up to 500 gallons of water in making 1 t-shirt. Phew! Imagine that!
3. PACT
Place of Origin: Boulder, Colorado
Founder: Brendan Synnott
Values: GOTS Certified organic cotton, Fair trade practices, Responsible packaging, Uplift local communities, Old clothes donation program
Fabrics Used: GOTS Certified organic cotton
Certifications: Fair trade factories Certified, GOTS Certified, Fair trade practices Certified
Product Range: Women, Men, Babies, and Kids Clothing line
Price Range: $10 – $115.
When it comes to super-soft basic clothing made with organic materials, then you've come across the perfect brand- PACT takes care of your whole family's clothing needs. Yes, we are talking toddlers and babies too. As well as being universally comfortable and layerable, they're perfect for wearing all year round. A Pact purchase is affordable and of amazing quality, hence it's sure to be a win. With the aim to be 'Earth's Favourite Clothing Company', the brand also runs a Give Back Box® program, where you can send back used clothing to the brand to help those in need.
4. FAIR INDIGO
Place of Origin: Madison, USA
Founder: Bill Bass
Values: Fair labor wages, Fair Indigo Foundation donations towards children's education, and Safe working conditions
Fabrics Used: Organic Pima Cotton, Oeko-Tex Certified Dyes
Certifications: Certifications from Green America, The Global Organic Textile Standard, The Better Business Bureau, Fair Trade USA, GOTS Certified
Product Range: Women, Men, Kids Clothing Line, Ornaments, and Toys
Price Range: $34 – $60
Fair Indigo is one of the most loved brands in the States. Affordable and sustainable, the brand works with Peruvian Pima cotton which they claim to be the world's most luxurious organic cotton. This special variety of cotton is quite softer to feel but is stronger and lasts longer. Also, the brand uses the safest dyes available on the market which are Oeko-Tex certified. Its mission is to make sustainable and timeless clothing of impeccable quality. Its motto is to Buy Better, Buy Less, and Live Fully.
5. HAPPY EARTH
Place of Origin: New Jersey, USA
Founder: David Winters
Values: Fair Trade, Fighting climate change, Responsibly made with organically sourced fabrics, Planting trees, Going Zero-waste, Carbon neutral
Fabrics Used: GOTS Certified Organic Cotton
Certifications: World Fair Trade Certified, USDA, and GOTS Certified
Product Range: Women's Apparel and Accessories
Price Range: $10 – $65
Happy Earth is another US-based affordable and sustainable apparel company. The B Corp Certified brand's offerings include a variety of tops, bottoms, accessories, upcycled blankets, and much more. Happy Earth is built around creating a positive impact on the planet and doing every bit towards preserving nature. The brand is a member of 1% for the Planet Impact Fund which works to fight the current climate crisis.It has partnered with multiple NGOs and together they work towards planting numerous trees, cleaning up massive amounts of trash, combating climate change, and making Planet Earth a little more livable every day.
6. TENTREE
Place of Origin: Vancouver, Canada
Founders: Kalen Emsley and David Luba
Values: Eco-friendly apparel, Sourcing the most sustainable and breathable fabrics, Reforestation, Massive efforts towards cutting back wastewater and carbon emissions, Ethical labor rights
Fabrics Used: Organic cotton, TENCEL, Recycled Polyester, etc.
Certifications: Climate Neutral Certified, B Corp Certified
Product Range: Men, Women, and Kids Apparel and Accessories
Price Range: $17 – $118
Tentree is a sustainable clothing brand that works around the approach, 'Earth-First' which means they follow all the regulations that make a brand ethical and sustainable. Their offerings include basics, loungewear, activewear to accessories. Their line of clothing is especially super-comfy. For every item sold, the brand plants 10 trees, with this they have revegetated approximately 5000 acres of land and successfully removed tonnes of CO2. Tentree also aims to plant 1 Billion trees by 2030. That's massive! And although 98% of its products are eco-friendly, the brand still looks out for innovative ways to work with newer materials.
7. KOTN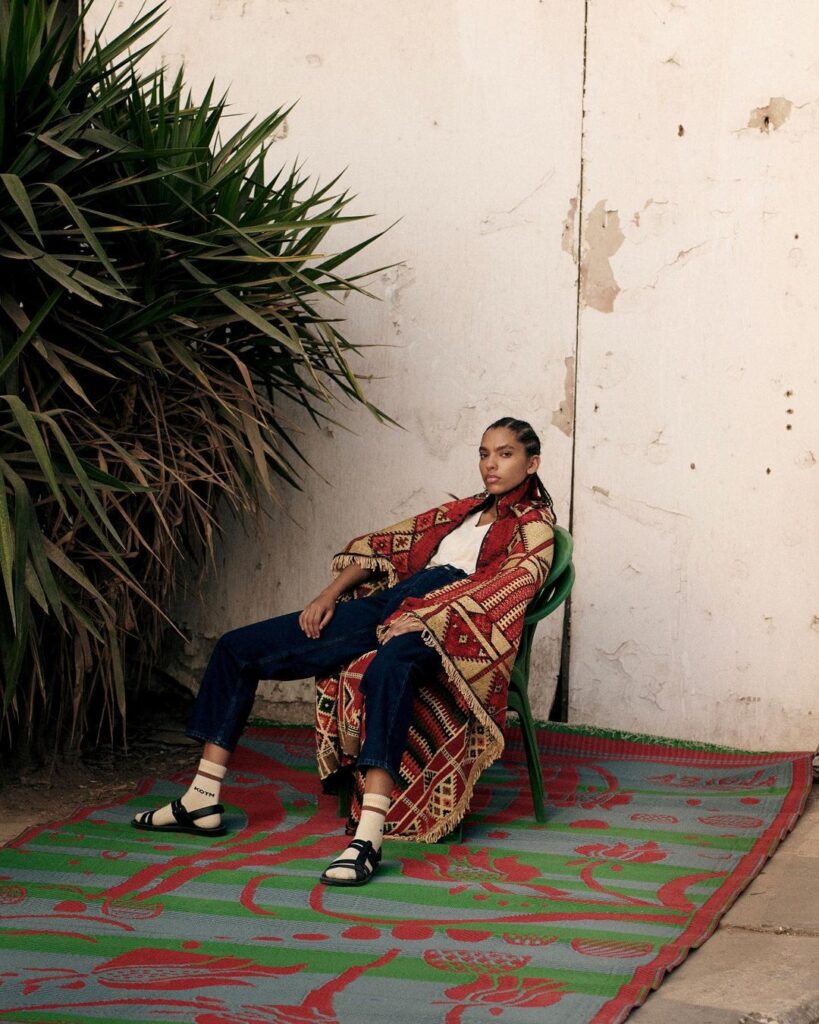 Place of Origin: Toronto, Canada
Founders: Ram Helali with Co-founders Mackenzie Yeates and Benjamin Sehl
Values: Building lasting farming communities, No sweatshops, Donating towards social welfare causes, Fair labor practices
Fabrics Used: 100% Organic Cotton farmed and sourced from Egypt
Certifications: B Corp Certified
Product Range: Menswear and Womenswear
Price Range: $12 – $175
A Certified B Corporation, KOTN is a Canadian sustainable clothing brand with stores available to shop both online and offline. The brand curates timeless designs in men's and womenswear, with the finest natural fabrics which are biodegradable. Imagine world-famous Egyptian cotton at affordable prices. Wouldn't that be great? The brand contributes to social welfare by creating education and employment opportunities, developing infrastructure, curbing poverty, etc. with each order, consequently enabling communities to grow sustainably.
8. BOODY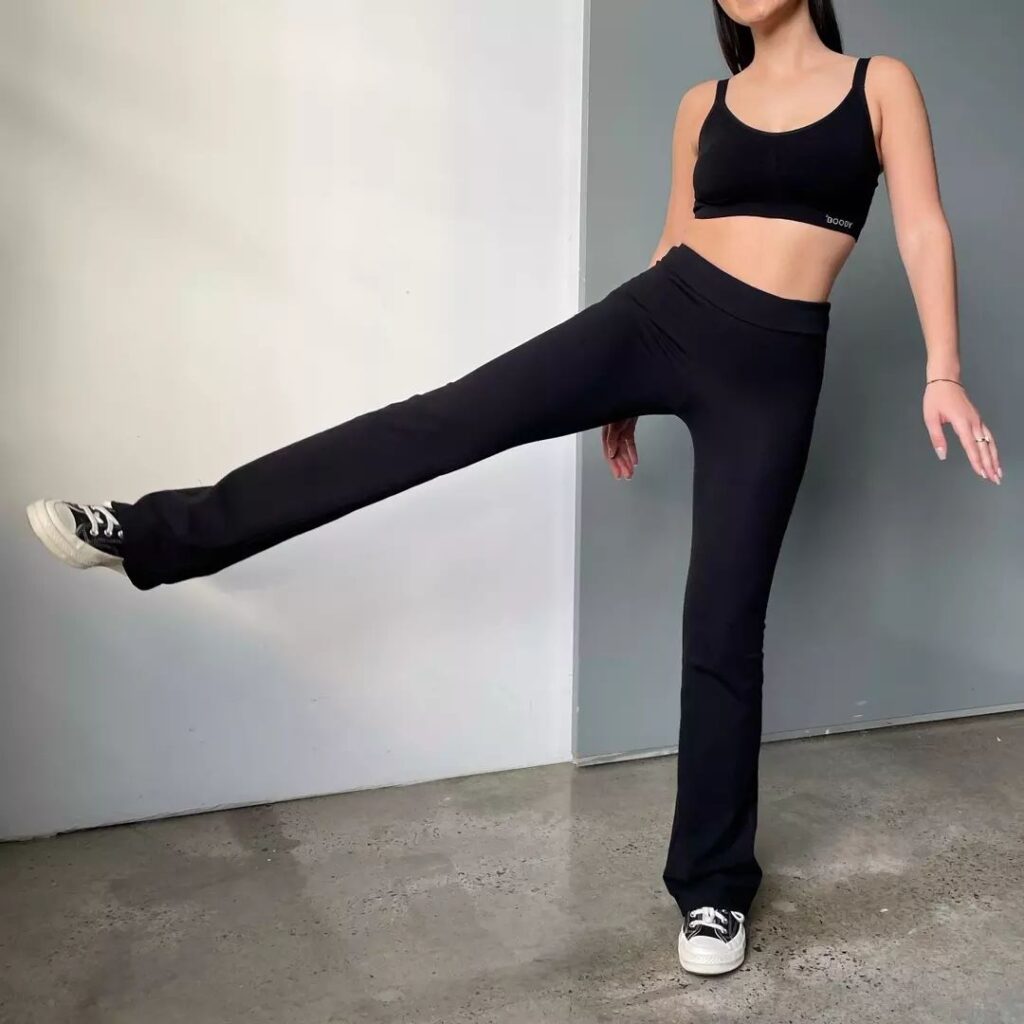 Place of Origin: Illinois, USA
Founders: Neil Midalia and David Greenblo
Values: Zero waste manufacturing, Highest standards of labor practices and fair wages
Fabrics Used: Organic toxin-free bamboo
Certifications: ECOCERT, FSC Certified, PETA Vegan approved, OEKO-TEX
Product Range: Activewear. Loungewear, Underwear, and Accessories
Price Range: $14 -$90
Boody, another sustainable clothing brand to add to your list. The brand offers budget-friendly, high-quality basics, underwear, and socks. Although Boody works towards offering sustainable clothing and is a great option for conscious consumers, just like all the other brands we've covered above but still manages to stand distinct. Why you might ask next? Well, that's because the brand's products are made from organic toxin-free bamboo. Yes, you read that right. Bamboos used for Boody products are claimed to be better because they require less water consumption than cotton plants.
9. THREADS 4 THOUGHT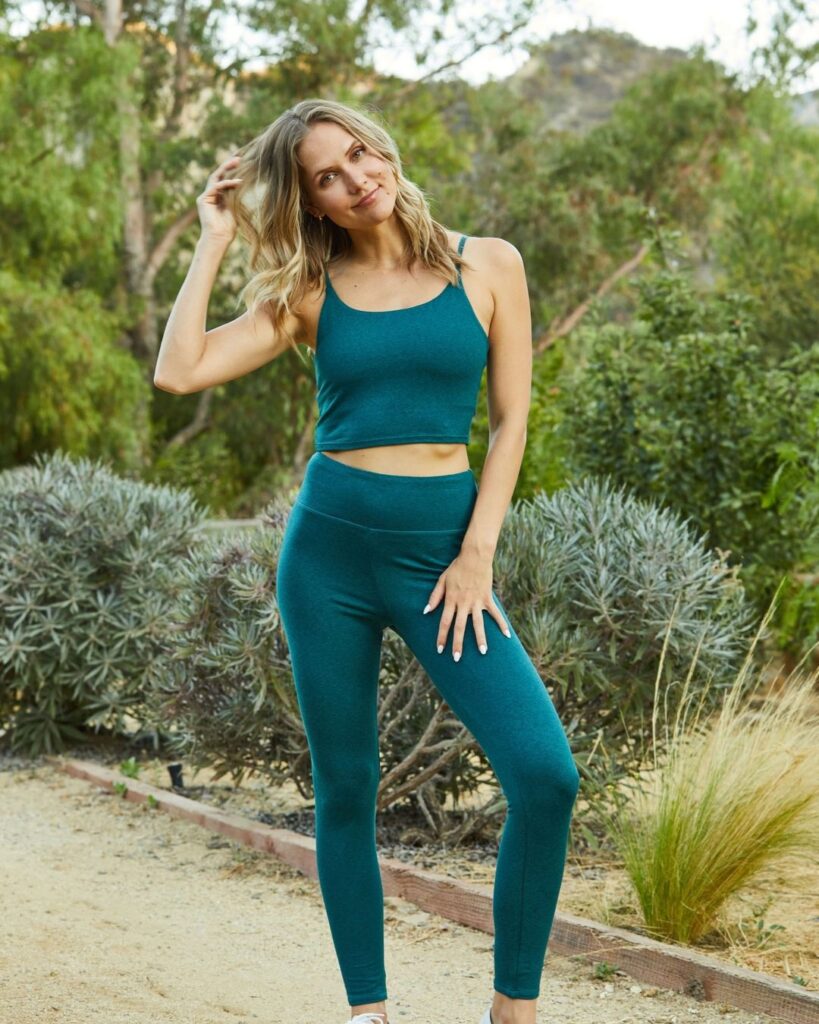 Place Of Origin: Los Angeles, California
Founders: Leigh and Eric Fleet
Values: 100% eco-friendly products, Producing CO2 neutral products, Fair trade practices, No sweatshops
Fabrics Used: Lenzing modal, Organic and recycled fabrics
Certifications: FSC Certified, B Corp Certified, Worldwide Responsible Accredited Production, The Sustainable Apparel Coalition, Fair Trade Certified
Product Range: Men, Women, and Kids Clothing line
Price Range: $28 – $118
Founded in the year 2006 Threads 4 Thought, is all about sustainable fashion, based out in California, USA. Their offerings include an amazing variety of women's, men and kids' wear. But we are especially awestruck with their women's range of clothing. The brand only works with factories fulfilling all ethical criteria and that too with locally sourced organic materials and goes through a transparent close-looped supply chain system.
10. Wearwell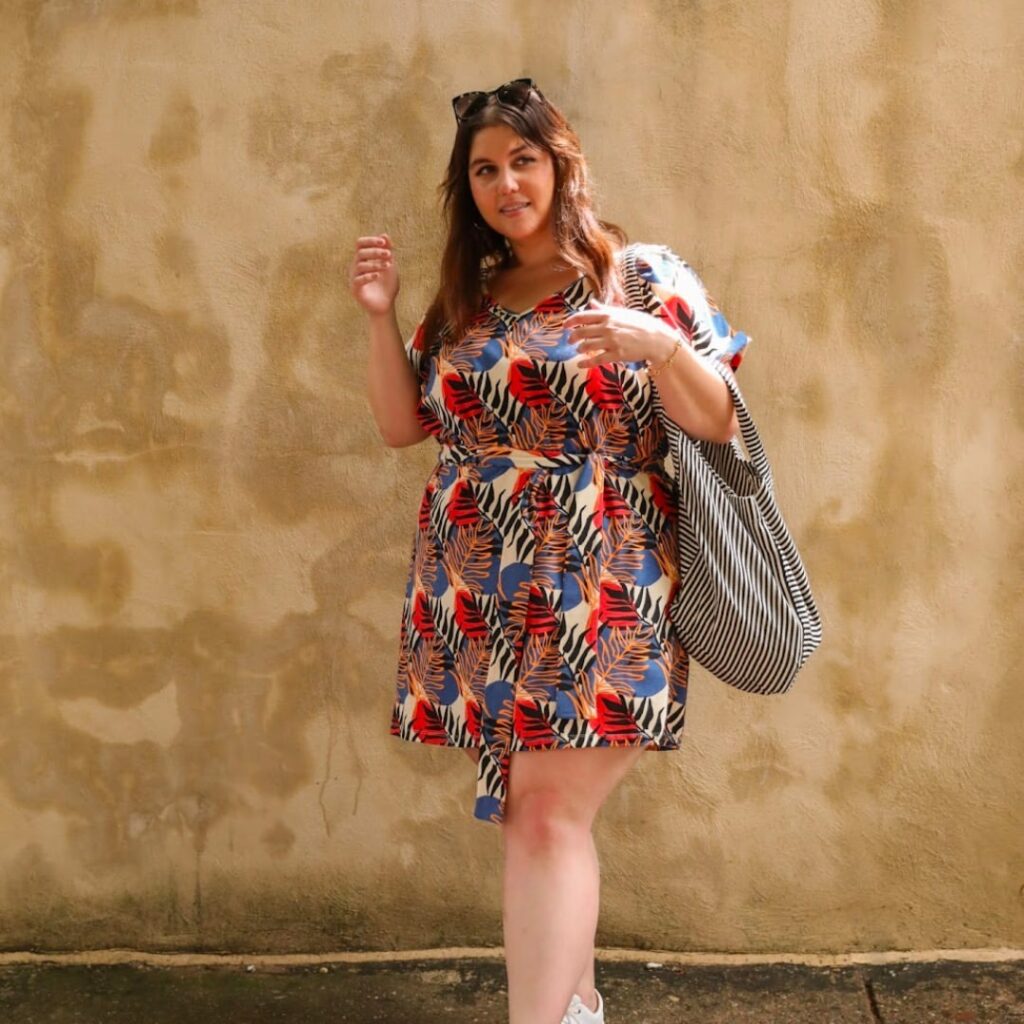 Place of Origin: Philadelphia, Pennsylvania
Founders: Erin Houston and Emily Kenney
Values: To make sustainable long-lasting stylish pieces by incorporating responsible practices
Fabric used: Organic and Recyclable materials
Product Range: Women's clothing, Jewellery, Accessories, and Home goods
Price Range: $23 – $220
Wearwell is a sustainable clothing brand and hot selling amongst women who are all about sustainable fashion but don't want to compromise on style as well. They have a unique subscription-based shopping style and also feature stylist service, thus helping shoppers make informed decisions, and also curb heavy packaging costs by sending bulkier packages.
11. QUINCE
Place of Origin: San Francisco, California
Founder: Sid Gupta
Values: BSCI Certified ethical production, Bluesign®, GOTS Certified, and Oeko-Tex Certified sustainable materials and dyes
Fabric used: Organic cotton and linen, Mulberry silk, Mongolian cashmere, and Nappa leather
Product Range: Everyday basics and capsule wardrobe staples for Women, men, and kids. Jewelry, Accessories, and Luxurious Home goods
Price Range: Tees starting at $10 to Luxurious Home goods at $320
Quince, is quickly gaining popularity with its product line that includes the best of always-in-season wardrobe essentials along with an elevated bedding line. The brand was started with the goal to make superior quality luxurious products, at an affordable price point. Imagine stylish and sleek designs that last you a lifetime. Quite a steal, right?
Quince works only with Certified fair trade factories and sources raw materials ethically from all corners of the world. In addition, just like every sustainable brand, Quince claims that sustainability is at its core and reflects a transparent breakdown of costs for every piece of clothing on its website.
12. For Days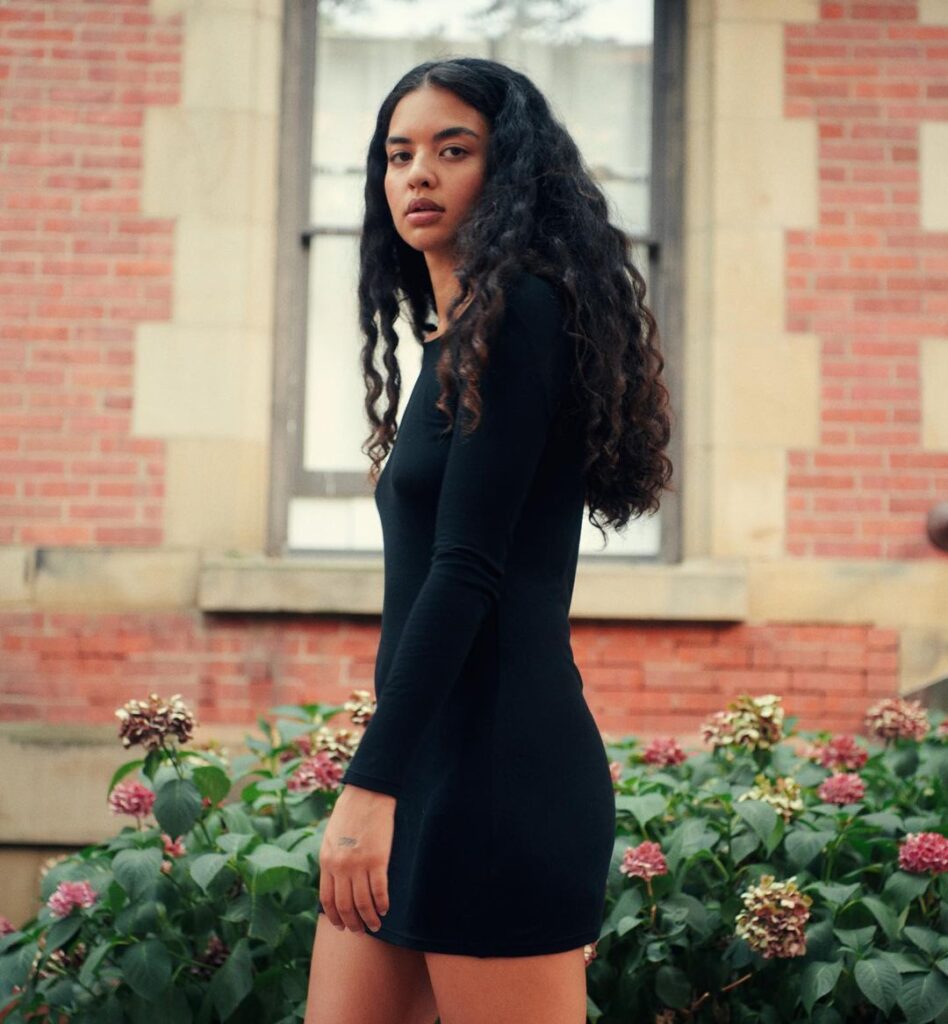 Place of Origin: Los Angeles, California
Founder: Kristy Caylor
Values: GOTS Certified, SMETA and BSCI Certified, Certified ethical production done in Morocco, Take-back & Recycling programs
Fabric used: Organic cotton, Twill, Recycled terry and other recyclable textiles
Product Range: Everyday essentials, Jumpsuits, Sweats and Loungewear, Workwear, and Varsity wear for adults
Price Range: $16 – $189
For Days is a famous brand with slow fashion and sustainability as its core values. Every piece is made under zero waste policies and is 100% recyclable. Moreover, as a part of the brand's many sustainable practices, you can always return your clothes once you're done wearing them. The team designs and produces its collections with end-of-life specifically in mind. From casual tees and simple yet classy dresses to comfy loungewear for adults and kids, For Days got you covered.
13. VETTA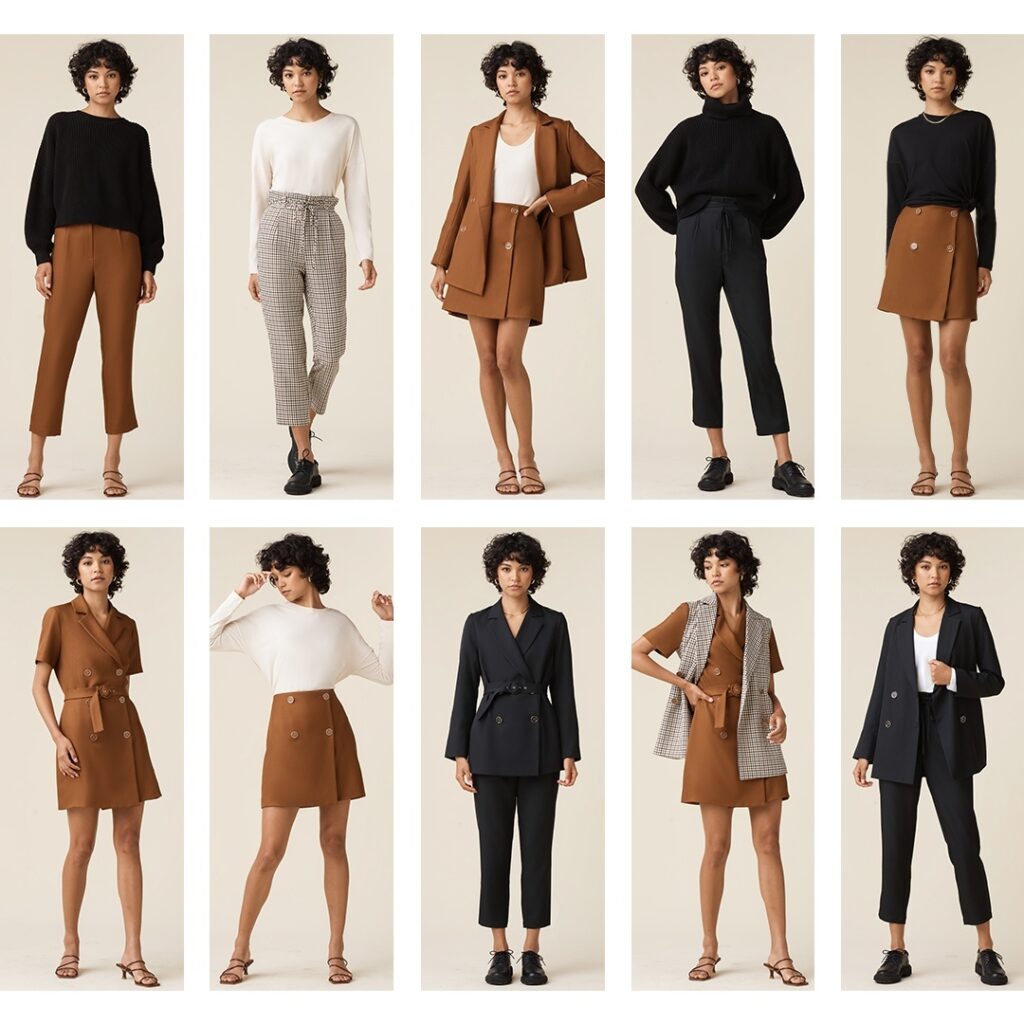 Place of Origin: Los Angeles, California
Founder: Cara Bartlett
Values: Ethical manufacturing practices, Recycled packaging, Ethical sourcing
Fabrics used: GOTS Certified organic cotton, Linen, Tencel, Supima Cotton, Recycled Polyester, Deadstock fabric, Lenzing Modal Ponte, etc.
Product Range: Versatile and sleek capsule wardrobe essentials
Price Range: $39 – $159
If capsule wardrobes are your style, look no further than VETTA. This sustainable brand offers you a unique 'ready-to-buy wardrobe design' that is made up of five versatile pieces. You can simply mix and match these pieces and create a month's worth of outfits. Oooh Fancy!
But if you like to pick pieces on your own, Be their guest! From sweaters and skirts to basics and blazers, VETTA is committed to using sustainable fabrics for its garments and crafting them in responsible Certified factories.
14. Reformation
Place of Origin: Los Angeles, California
Founder: Yael Aflalo
Values: 50% Local manufacturing, Climate Neutral Certified, OEKO-TEX certified sustainable & regenerative fabrics, Fair working conditions, Fair living wages
Fabrics used: Linen, Viscose, Silk, Organic Cotton, Recycled Cashmere, TENCEL™ Lyocell, Regenerative Cotton, etc.
Product Range: Womenswear includes beautiful wedding and party collections, tops, jumpsuits, outerwear, and activewear. Types of Denim are the brand's specialty
Price Range: $31 – $389
Reformation is creating a better tomorrow for every chic yet sustainable shopper. With some stunning fits in store, the brand is definitely going miles. We love the brand a little more than the rest because it prioritizes tackling denim waste as one of its many sustainable practices. In addition, the brand makes affordable, high-quality denim available to everyone, with only a third of the water used by fast fashion companies.
Finally, with dozens of styles to choose from, Reformation is the perfect place to find fashion-forward apparel for your sustainable wardrobe.
15. Girlfriend Collective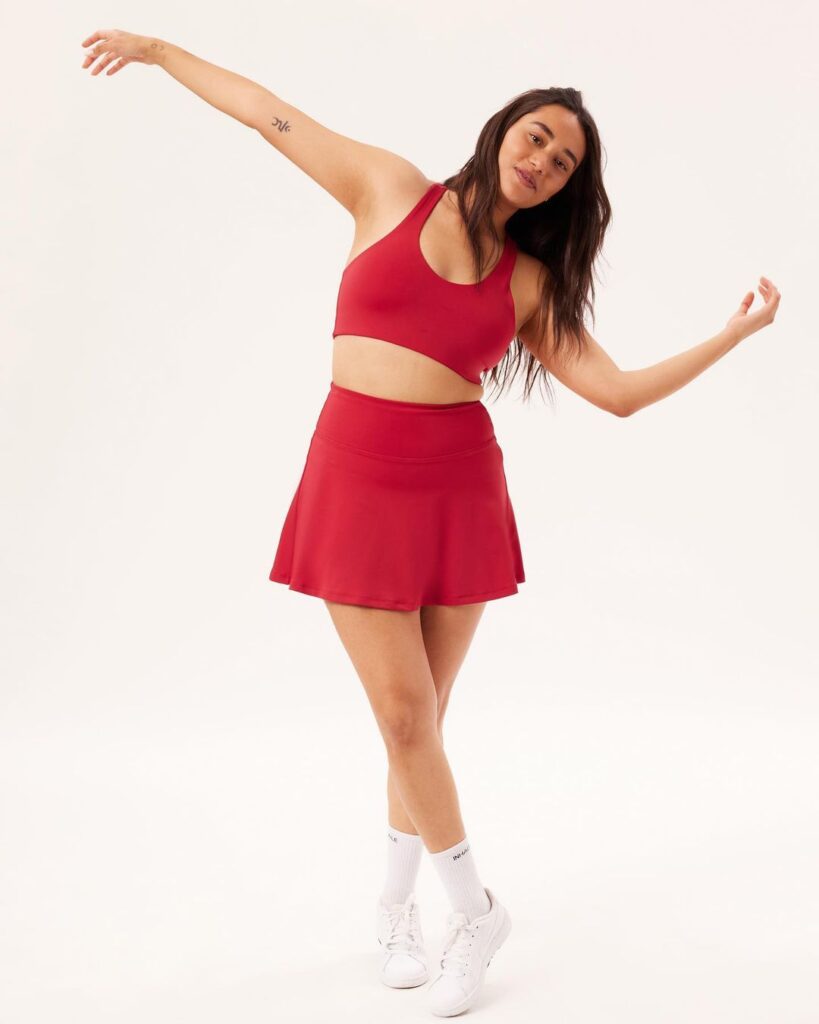 Place of Origin: Seattle, Washington
Founder: Ellie Dinh
Values: SA8000 certified ethical factories, Recycled & sustainable materials, Take-back and Repair-Reuse initiatives, Inclusive of all sizes, Recyclable packaging
Fabrics used: Recycled materials, eco-friendly dyes
Product Range: Specializes in Women's Activewear and Loungewear along with tees, jumpsuits, accessories, and intimate wear
Price Range: $18 – $139
Girlfriend Collective specializes in sustainable, affordable activewear and loungewear lines. Perfect with that instant pop of color for your wardrobe, the brand's sizes are from XXS through 6XL. Their offerings also include swimsuits, maternitywear, etc. And what's best? Well, the product line is all made of recycled materials—like used plastic bottles and fishing nets.
Girlfriend Collective is quite popular for its sustainable and sleek design. It has recently launched the ReGirlfriend initiative to recycle old clothing, for which you also receive site credit as gratitude. Sounds like a good bargain, Isn't it?
16. Plant Faced Clothing
Place of Origin: London, UK
Founder: Charlie McEvoy
Values: WRAP Certified factories, Fully-Vegan clothing, Limited wastewater and chemical usage
Certifications: Global Organic Textile Standard, PETA Cruelty-Free, Fair Wear Foundation
Fabrics used: Recycled materials, eco-friendly dyes
Product Range: Gender-neutral streetwear
Price Range: $6 – $98
Plant Faced Clothing is a sustainable British streetwear brand that offers a funky collection of unisex t-shirts, hoodies, sweats, pants, and all things 'cool'. The brand is on a mission to provide vegan, sustainable clothing at an affordable price and ships worldwide.
90% of their products are made from eco-friendly materials like organic cotton or recycled plastics in Certified facilities, which ensure all workers receive fair wages, reasonable working hours, and a safe working environment.
17. Rapanui
Place of Origin: The Isle of Wight, UK
Founders: Brothers Mart and Rob Drake-Knight
Values: Carbon Neutral,Fair trade practices and wages,Plastic free packaging,Cutting down on waste clothing by repurposing, Wastewater treatment
Fabrics used: GOTS Organic Cotton, British Wool, Recycled plastic, Bamboo, STANDARD 100 by OEKO-TEX® dyes, etc.
Product Range: Wide range of classic Menswear and Womenswear
Price Range: $19 – $75
With a 'Great' environment rating under its belt, Rapanui is yet another affordable sustainable brand from British soil. The brand's clothes are made using renewable energy and only from natural fabrics. With a focus on slow fashion, Rapanui's collection has classic pieces for men and women that can be worn throughout all seasons and for decades.
Through its Take-back program, Rapanui takes back worn-out clothes and repurposes them into something new and fresh as a part of building a circular eco-system. Another great practice? Rapanui produces its t-shirt in real-time, literally within seconds after they are ordered. How cool is that!
18. Honest Basics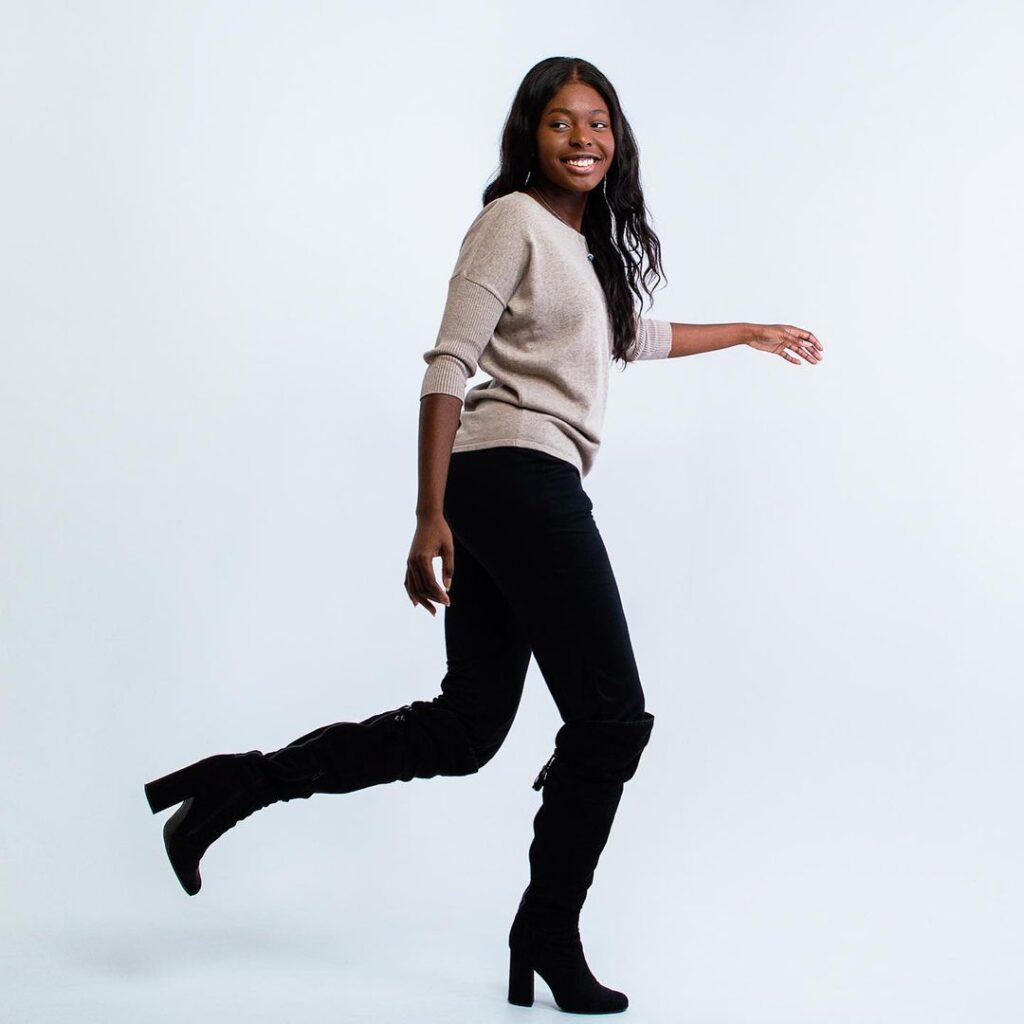 Place of Origin: Berlin, Germany
Founder: Jan Hogenboom
Values: Practice reducing greenhouse gas emissions, Reducing wastewater, Fair working conditions and living wages, Transparent supply chain
Fabrics used: GOTS Certified Organic Cotton, Tencel
Product Range: Wide range of classic Menswear and Womenswear
Price Range: $13 – $49
Minimalist, sleek, everyday classics that make heads turn? Honest Basics is your answer. T-shirts, jeans, sweaters, knits, etc, all at an affordable price because the brand believes that sustainable fashion is a right. Honest Basics is a fully vegan and sustainable clothing brand that uses 100% GOTS Certified Cotton and works with International Labor Organization-certified factories in Bangladesh.
19. Little Emperor
Place of Origin: Sydney, Australia
Founder: Elizabeth Bold
Values: Ethical manufacturing, Gives back for environmental conservation, Sedex audited factory, Plastic free compostable packaging, Utilizes its textile waste to create something new
Fabrics Used: 10% GOTS Certified Organic Cotton
Product Range: Kids apparel
Price Range: $39 – $69
Children's fashion label Little Emperor was dreamed up by the founder "as a way to celebrate the imagination and playfulness of childhood". With ethical practices at its core, the brand desires to infuse positivity and happiness not only to the children who wear its clothes but to every person involved in the supply chain. Hence, every garment is made in a Sedex audited factory that ensures above-living wages, safe working conditions, and no forced overtime.
Furthermore, Little Emperor solely uses 100% organic cotton to create fun and super comfortable designs, because our little ones only deserve the best. It is also a proud member of the 1% for the Planet initiative, where 1% of its yearly sales is donated to environmental nonprofits.
20. Wolven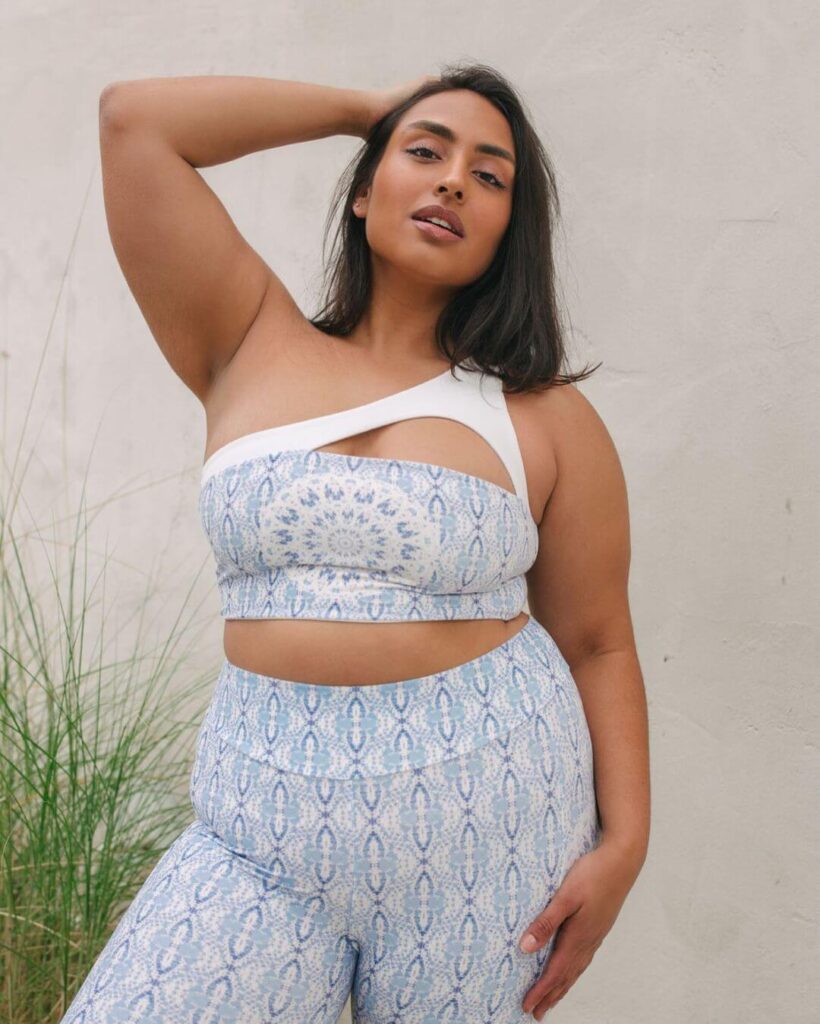 Place of Origin: Los Angeles, California
Founder: Kiran Jade
Values: Gives back by rescuing 1 pound of plastic waste from the oceans for every purchase made, Ethical production in local LA factories and in China, 1% of annual sales donated to nonprofits for environmental causes
Fabrics Used: Recycled PET plastics and Modal
Certifications: Climate Neutral certified, Global Recycled Standard, OEKO TEX 100 Standard, Workplace Conditions Assessment
Product Range: Activewear and swimwear for women, Selected section for men
Price Range: $34 – $104
Wolven is a BIPOC-owned clothing label that is here to make sustainability sexy with its amazing line of activewear in bold and dreamy prints! Founded with the mission to celebrate women and nature, Wolven's collection is inspired by diversity, body positivity, and creativity, produced without harming the planet.
The female-founded brand uses recycled plastic waste as its core material, which not only gives new life to materials that already exist but also helps clean up the oceans. As a Climate Neutral label, Wolven strictly measures its gas emissions to implement plans to reduce its carbon footprint. It is a member of the 1% for the Planet program and funds social justice and environmental nonprofits that work for the betterment of our world.
21. MATE The Label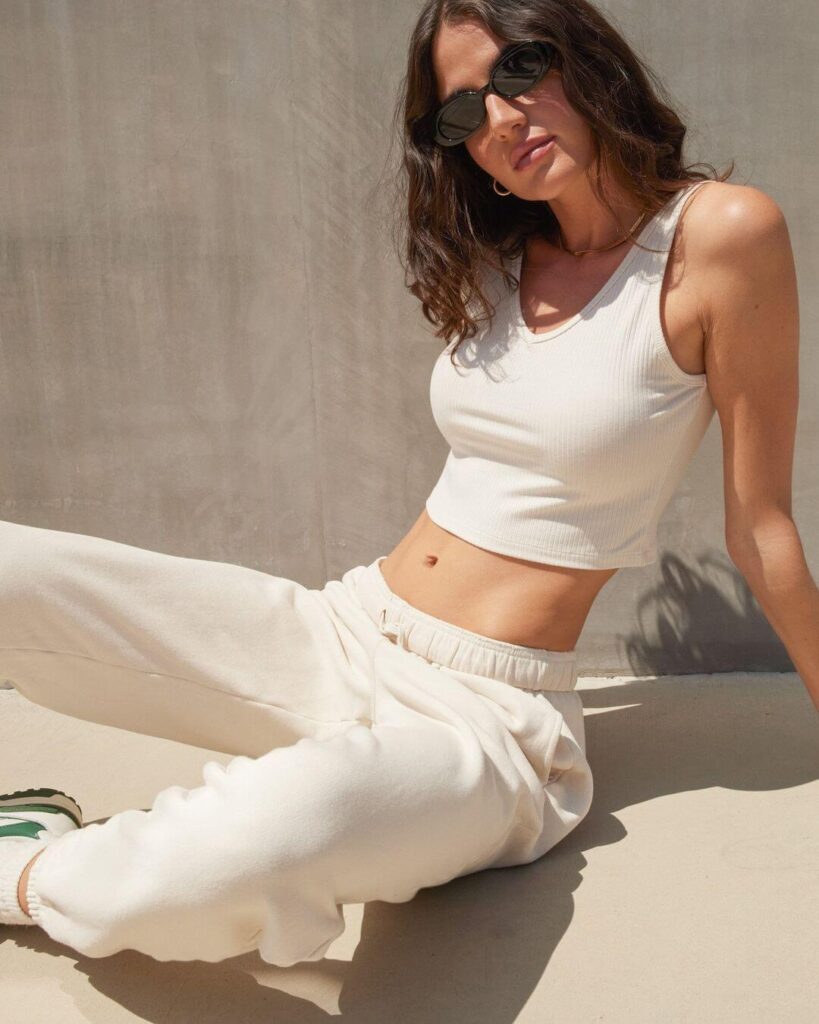 Place of Origin: Los Angeles, California
Founder: Kayti O'Connell Carr
Values: Local production to uplift domestic economy and reduce carbon footprint, Circularity by recycling used MATE's product, Plastic free, Organic materials that come from the soil and can easily go back to it
Fabrics Used: GOTS Certifed Organic Cotton, Tencel, Linen
Certifications: Climate Neutral certified
Product Range: Apparel for men, women and kids
Sustainable clothing brand MATE The Label is on a mission to clean up the fashion industry— one garment at a time! Its collection ranges from seasonless basic essentials made using non-toxic natural materials, and sourced clean from seed to skin. The female-owned label treats everyone in its supply chain with respect— from farmers and garment workers to recyclers. And every garment is dyed, cut, and sewn locally in their LA factories where workers receive fair wages and are provided safe working conditions.
MATE The Label has a serious approach towards sustainability and strives to reduce its carbon emissions, water use, and chemical use. The Climate Neutral brand is a 1% for the Planet's member and practices circularity through its recycling program.
22. Colorful Standard
Place of Origin: Copenhagen, Denmark
Founder: Tue Deleuran
Values: Fair Trade production, Practices zero waste policy, Transparent supply chain, Recycled FSC Packaging
Fabrics Used: 100% GOTS Certifed Organic Cotton and 100% Recycled Merino Wool
Product Range: Unisex basics including base layers, tees, and sweatshirts, accessories, sunglasses for Women & Men
Price Range: $38 – $85
Colorful Standard prides itself on creating seasonless and clean garments that are made for the long haul. Its collection includes super comfy gender-neutral wardrobe essentials like base layers and tees, all of which are made from certified organic cotton. With over 41 environmentally friendly colors to choose from, you will undoubtedly find the shade you're looking for! And don't worry, they use Oeko-Tex® certified dyes and are PETA approved.
In addition, every piece is designed in their in-house studio in Copenhagen and ethically produced in Portugal, maintaining the highest possible fair trade standards.
23. Mightly
Place of Origin: Oakland, California
Founders: Tierra Forte, Barrie Brouse & Anya Marie
Values: Transparent supply chain, Organic cotton which is better for the people and the planet, Certified factories, Supports farming families
Fabrics Used: 100% GOTS Certified Organic Cotton
Certifications: Fair Trade Certified
Product Range: Kids apparel
Price Range: $25 – $45
Mightly is an exclusive kidswear label that uses super soft organic cotton to create beautiful theme-based apparel. Founded by three mommies with decades of experience in the fashion industry, you know you're choosing the best for your children with this brand. From cutesy dresses and tops to bottoms and rain boots, most of its clothes are gender-neutral and come in adorable prints so that you can make the most of them, one kid after the other!
Mightly responsibly sources its cotton from a certified farmer-owned nonprofit in India that works with smallholder farming families. In addition, Mightly's production takes place in certified Fair Trade Indian factories where garment workers receive fair wages, and their overall welfare is taken care of.
24. Mighty Good Basics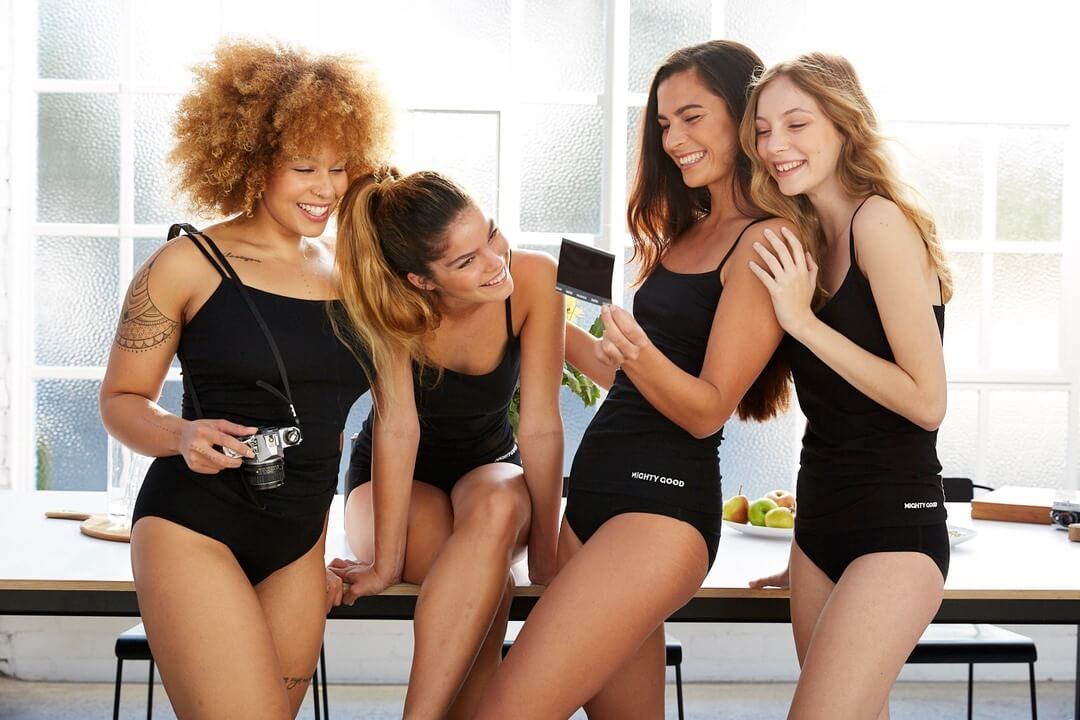 Place of Origin: Sydney, Australia
Values: Fairtrade certified factories, Commemorates the Rana Plaza disaster in Bangladesh in their annual 'Bare For Good' campaign by featuring Australian change-makers, Renewable energy
Fabrics Used: 100% GOTS Certified Organic Cotton
Certifications: SA8000 factories, Fair Trade certified
Product Range: Intimatewear for men and women
Price Range: $15 – $35
Mighty Good Basics is a fair trade intimate wear brand that aims to provide high-quality and affordable underwear and basics for men and women. Its products are solely made from 100% organic cotton and are available up to size 3XL. With a commitment to creating the most ethical selection of briefs, trunks, and tanks, it sources its raw materials from small-scale and Fairtrade cotton farmers from India.
Production occurs in SA8000 certified factories, which ensures workers' welfare and a dignified livelihood. In addition, on sustainability upfront, it uses renewable energy throughout its supply chain.
25. Made Trade
Place of Origin: North Carolina, United States
Founders: Cayley Pater and Andy Ives
Values: Locally made products, Fair Trade practices, Sustainable approach, Celebrates diversity by highlighting underprivileged communities in business, Vegan
Fabrics Used: GOTS Certified Organic Cotton, Linen, Hemp, Recycled materials, Deadstock fabrics
Certifications: Climate Neutral certified
Product Range: Apparel for men, women & children, bed + bathing, home goods, furniture, shoes, accessories and gifts
Price Range: $30 – $370
Made Trade is a BIPOC-owned, family-run online marketplace that houses everything sustainable. With 150 brands under its belt, the company offers a large selection of verified ethical and eco-friendly clothing, accessories, home decor, and furniture. Undoubtedly a one-stop destination for fair trade products, Made Trade carefully checks the labels through an extensive application process before allowing them to operate under its website.
Every product is made using sustainable materials, including organic and recycled fabrics, and ethically handcrafted in the USA. For being mindful in running a big marketplace, Made Trade has been featured in Cosmopolitan, The New York Times, Vogue, and many more.
Conclusion
So there you go. The above-discussed brands have our hearts and for all the right reasons. We are sure these fantastic brands will help you build your conscious closet, without burning a hole in your pocket. So hop on to a compassionate lifestyle by shutting out fast fashion, making the right clothing choices and spending your hard-earned bucks on ethical and affordable sustainable clothing brands.