Disclosure:
Our editors handpick top-rated brands, vetted through our strict ratings. Purchases via our links may earn us a commission.
Learn more
Shopping is fun! Whether you're buying a sustainable dress or a pair of ethical socks, the joy of adding something to your lifestyle always feels oh-so-good! Of course, we already love you for diverting your wardrobe choices and home needs to eco-conscious labels. But imagine that divine feeling of knowing that even your smallest purchase can help bring bigger changes by contributing to a worthy cause!
Yes, it's possible. You can be a part of worldly developments by supporting ethical brands that give back to the planet. With every purchase you make, they dedicate a percentage of profits to thoughtful causes or take up initiatives for projects they strongly care for. Don't worry, you don't have to go researching for them because we've compiled a list of 20 such brands that give back to society when you buy from them. So let's take a step further in our sustainability journey by shopping from these brands, aiming to create a better world!
Best Brands That Give Back
1. Patagonia
2. Made Trade
3. Zambeezi
4. WoodWatch
5. Amour Vert
6. Conscious Step
7. Classic T-shirt Company
8. Ethique
9. EarthHero
10. Elvis & Kresse
11. Solios
12. Tentree
13. Eileen Fisher
14. Indosole
15. PuraVida
16. Coyuchi
17. Wolven Threads
18. TOMS Shoes
19. Cotopaxi
20. Fazl Socks
Why Should We Support the Brands That Give Back?
Sustainable companies recognize the fact that they're part of something bigger than themselves. And their actions have the power to bring impactful changes to make the world a better place. While running a business, they are mindful of using the Earth's resources, and to restore the balance, these brands give back to the planet in some form.
Many make their products using waste generated from oceans, landfills, and the fashion industry. Others take up reforestation initiatives in regions where flora and fauna were devastated by wildfires or human consumption. And then, some brands grant huge funds to various nonprofit organizations that work on meaningful causes, like women empowerment, cancer research, endangered wildlife protection, and other community projects.
Supporting such brands with our purchasing power not only encourages them to keep up with the incredible work but also ensures that our money is well-spent. No matter where you are, just by indulging in mindful shopping, you can easily contribute to a cause that matters the most to you anywhere in the world. What can be cooler than contributing while shopping, right?
Our Favorite List of Brands That Give Back on Purchase
Our list consisting of the best brands that give back to the environment include Patagonia, Zambeezi, Made Trade, WoodWatch, Amour Vert, Conscious Step, Classic T-shirt Company, Ethique, Elvis & Kresse, Solios, EarthHero, Eileen Fisher, PuraVida, Coyuchi, Indosole, Tentree, Wolven Threads, TOMS Shoes, Cotopaxi, and Fazl Socks. Check them out and fall in love!
1. Patagonia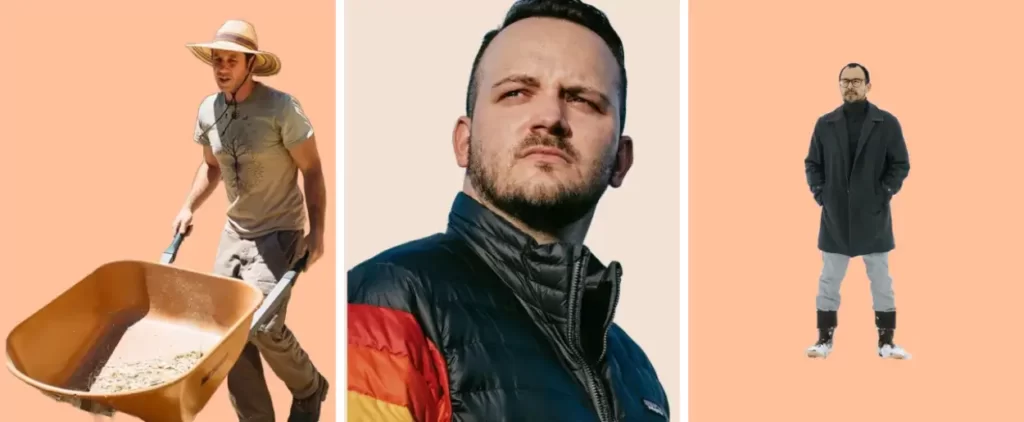 Patagonia is one of the first masterminds that started a business with a conscience. Admired for its never-ending efforts to protect the planet, this brand is a benchmark for the entire sustainable community, labels and people included!

Here, you get every sort of outdoor gear and equipment possible for adventure sports, like jackets, joggers, tracksuits, leggings, backpacks, and the list is endless. Its products are made from high-quality and low-impact materials, designed to be extremely durable to sustain the rigors of the great outdoors.

Patagonia is the founder of the 1% for the Planet initiative, where it donates 1% of its annual sales to environmental protection organizations. It is also a B Corp which is climate positive. With a resolute commitment to the planet, it strongly believes that real change is possible with grassroots groups. Hence, it funds various environmental groups that fight for justice and action through its Patagonia Grants Program.
2. Made Trade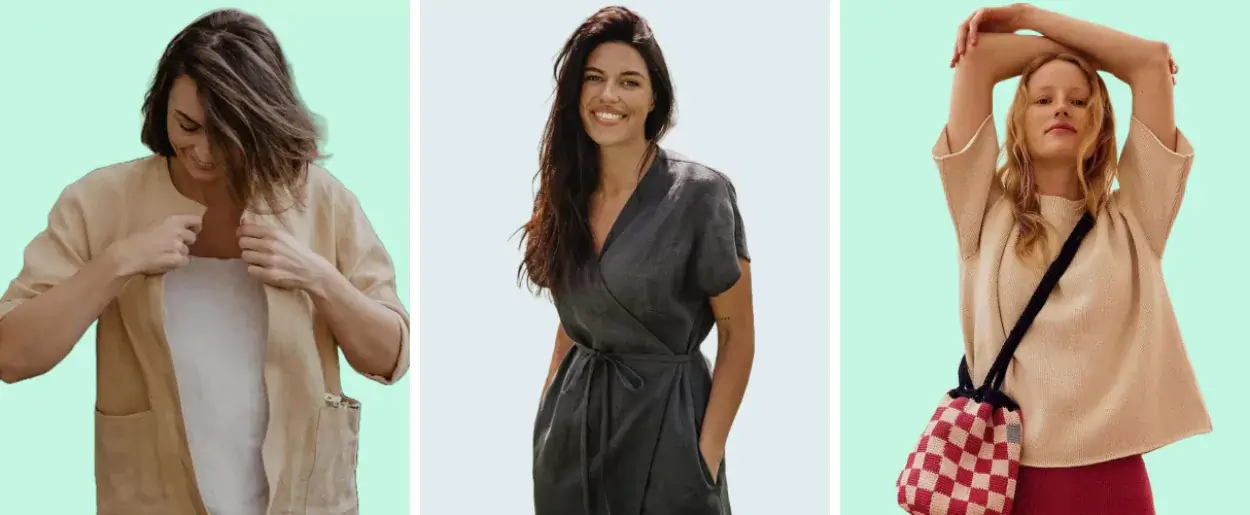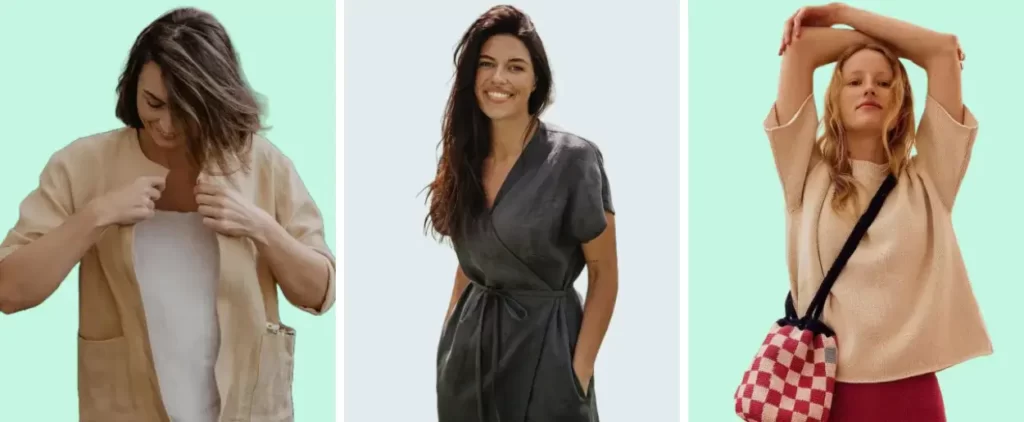 Made Trade is home for all things sustainable and fair trade. It is an online marketplace where 150 planet-friendly small businesses and artists come together, offering thoughtfully-made unique products. From clothing and accessories to furniture and home goods, Made Trade is a perfect one-stop destination for a guilt-free shopping experience.

Made Trade is Climate-Neutral and a member of the 1% for the Planet initiative, which means it donates 1% of its yearly profits to environmental conservation. Some projects it works with are The Katingan Peatland Restoration and Conservation Project, The Envira Amazonia Project, and The Blandin Native American Hardwoods Conservation Project. Impressive, Isn't it?
3. Zambeezi
Lip balms with a conscience? Yes, Please! Zambeezi's lippies are, hands down, the best! With a range of naturally aromatic body balms, soap bars, and lip balms, its products are crafted from organic materials ethically sourced from Zambia.

The skincare label is doing incredible things for African farming families in the Zambian region by providing fair jobs & wages as these people are exploited considerably by large commercialized companies. Zambeezi also uses its profits to partner with local churches to build schools, healthcare clinics, drilling wells, and other initiatives that serve the basic needs of these communities.

4. WoodWatch
WoodWatch is an eco-friendly watch company that uses responsibly sourced wood as raw material for its sustainable product category. Its watches are beautifully designed to be timeless and unique, ethically crafted by local artisans. What's best? You can customize watches with personalized engraving, making for a perfect gift for your loved ones.

As part of its 'giving back' to the planet, WoodWatch fights against climate change by planting 1 tree for every product sold. To date, 500,000 trees have been planted, and the label aims to plant 1 million trees by 2025. WoodWatch also priotizes increasing the livelihood of poor farmers by sourcing wood from them and helping them to revitalize the soil quality.
5. Amour Vert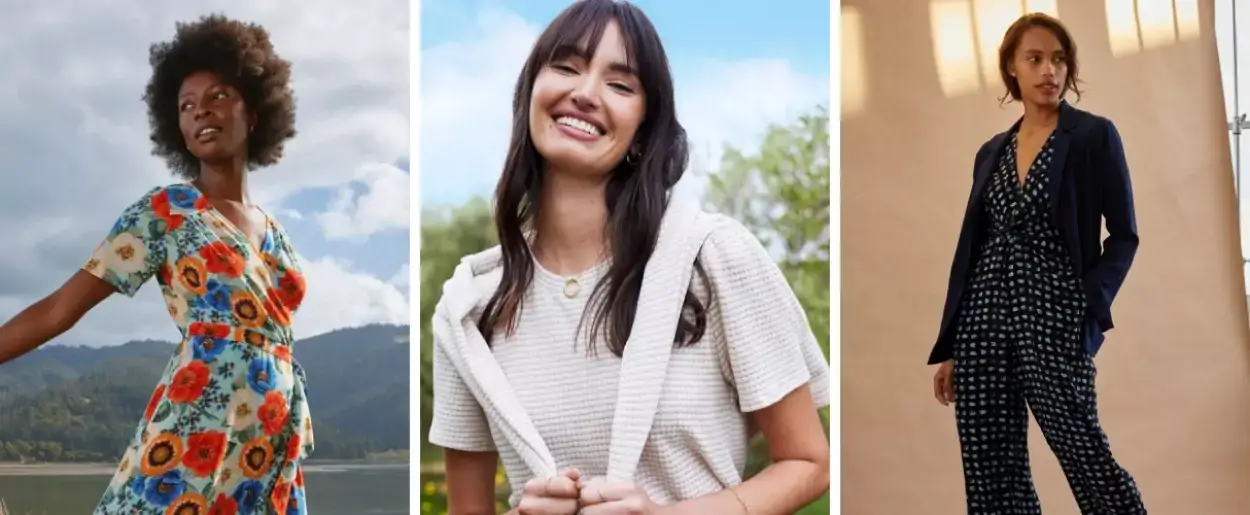 Amour Vert is a womenswear fashion brand that sells stunning garments in classic styles, ideal as wardrobe staples. Everything is designed, cut, and sewn in their atelier HQ in California to support the livelihoods of local artisans. As an advocate of sustainability, the label uses deadstock and natural fabrics in its collections. It also has a pre-loved section dedicated to keep gently-used clothes out of landfills and giving them a second life.

Amour Vert gives back to the planet by planting a tree for every tee you purchase. It has partnered with American Forests® to carry on this reforestation initiative by planting trees in the right places so that forests can withstand a changing climate. So far, it has planted 353,990 trees since 2010 and has reforested 1763 acres of land.
6. Conscious Step
Conscious Step deals in sustainably and ethically made socks, sweatshirts and candles that give back to the planet with every product sold. Organic, fair trade and vegan certified, this label lets you choose a cause that matters the most to you, and a portion of your purchase goes to that particular project.

From breast cancer and childhood cancer prevention to women empowerment, protecting endangered animals, and saving shelter dogs/cats, there is something for everyone. The non-profit organizations it has partnered with include UNAIDS, St. Jude's Children's Research Hospital, Australia Zoo Wildlife Warriors, and so on. To date, Conscious Step has donated $811,655 to these charities, planted 559,149 trees, given 76,226 books for children, and provided 170,664 meals to those needful.
7. Classic T-shirt Company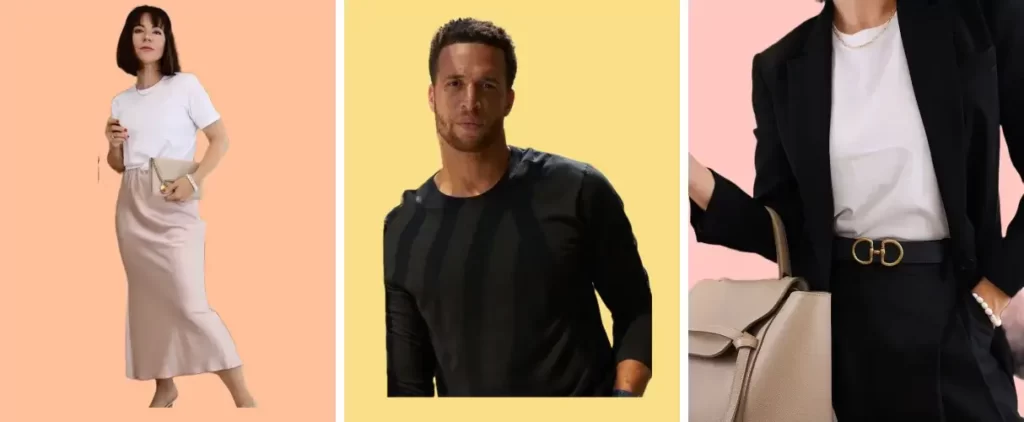 Don't we all love the buttery-soft and breathable qualities of cotton tees? And what can be more thoughtful other than investing in cotton that is organic? The Classic T-shirt Company brings to you a selection of wardrobe essentials for men and women that you just can't do without. Everything from this label is made from GOTS certified organic cotton, whether it is classic crew necks and deep v-necks or curved hem henleys and boat necks.

The conventional cotton industry is dirty, and farmers often remain underpaid and below the poverty line. The Classic T-shirt Company sources its products from organic cotton farmers who receive fair pay for their harvest. In addition, it has pledged 1% of its yearly sales as a charity to various environmental causes, including safe water, tree planting, and ocean cleanup.
8. Ethique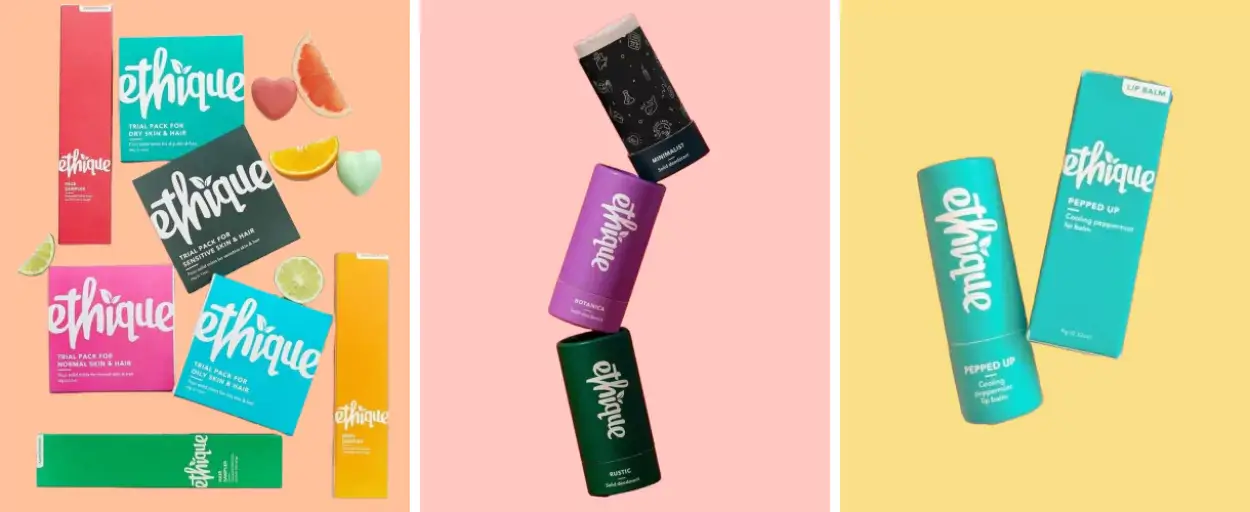 Ethique is a personal care and household cleaning product company that is here to rescue you from those toxic plastic bottles and packaging. Curious to know how? Well, it offers handcrafted solid shampoos, conditioners, face and body solid beauty bars that come covered in eco-friendly wrappings. With sustainability in mind, every product is made using plant-based materials, making the award-winning label cruelty-free and zero-waste.

Ethique's is generous with its charitable contributions and works alongside reputed organizations by granting 2% of annual sales to conservation, animal welfare, and environmental groups. It has adopted an animal family consisting of Mary (Orangutan), Lily (Slow loris), Langka (Sumatran Tiger), and Hector (Green Turtle) from some incredible animal welfare projects. Monthly donations are contributed to the care of these animals, enabling the rescuers to protect more animals like them.
9. EarthHero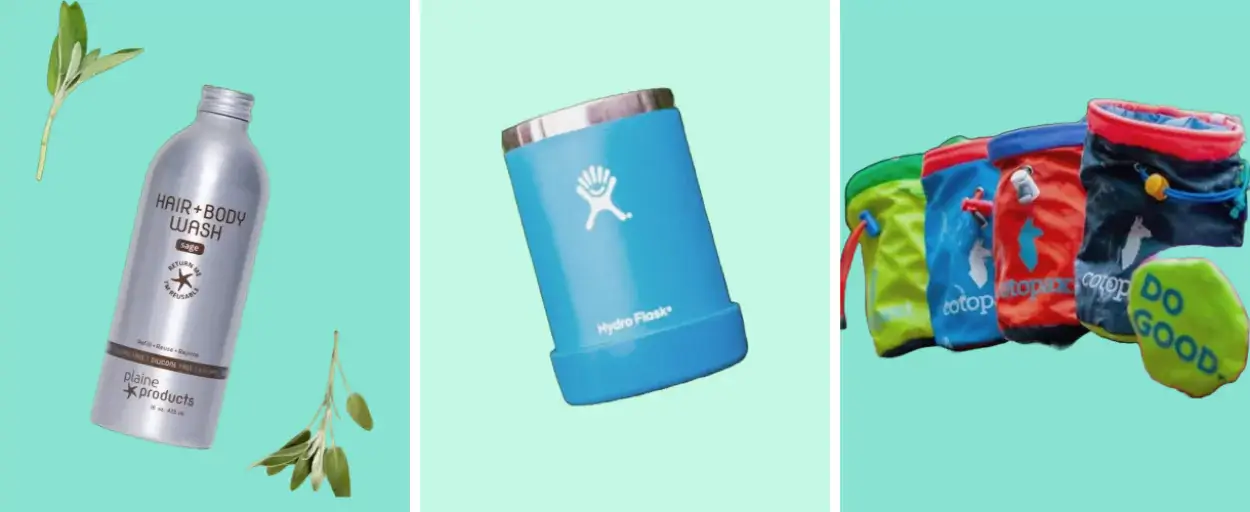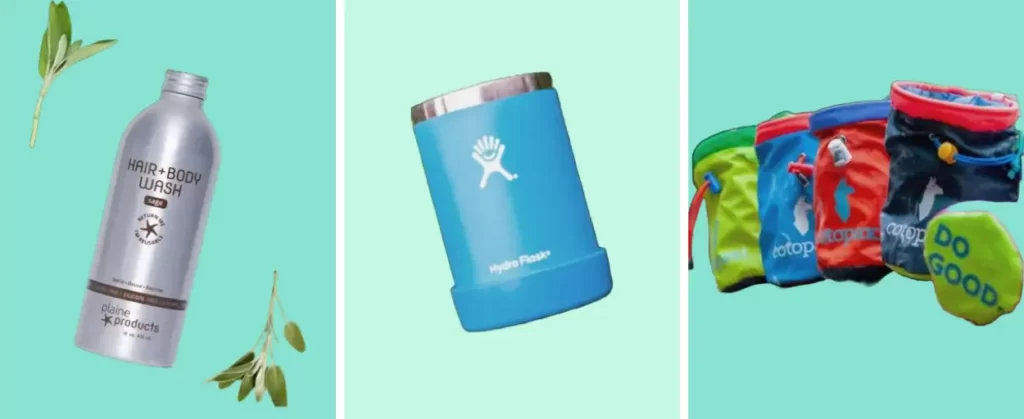 EarthHero is certified as Climate-Neutral and B Corp, along with being a proud member of the 1% for the Planet program. Every year 1% of its profits go to various charitable initiatives like Ocean Blue Projects, Global Greengrants Fund, and Intersectional Environmentalist.
10. Elvis & Kresse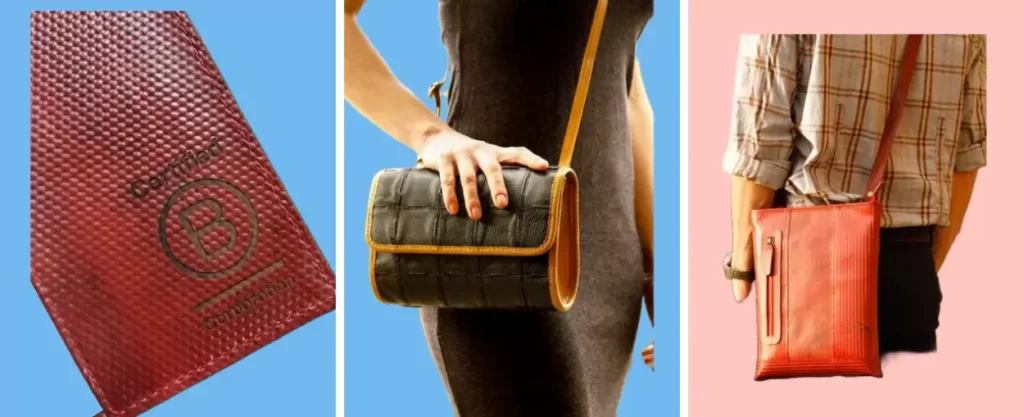 Elvis & Kresse is a sustainable luxury bag and homeware company based in London. It specializes in making beautifully designed bags using damaged fire hoses and other reclaimed materials like leather scraps and military parachutes that would otherwise end up in landfills. In addition to handbags, they offer briefcases, duffel bags, laptop sleeves, wallets, and belts. And do check out the homeware range that carries place-mats, coasters, leather rugs, and so on.

Elvis & Kresse is a certified B Corp that has worked with organizations like WWF, women empowerment programs by Barefoot College, and UK's Fire Fighters Charity. In 2021, it donated a whopping £100,000 combined to these charities.

50% of profits from its Fire Hose range is donated to The Fire Fighters Charity, and 50% of profits from the Fire & Hide range go to the Barefoot College International.
11.Solios
Watch out for Solios— A sustainable company that crafts solar-powered watches in chic and minimalist styles. With the mission to create innovative, elegant and responsible products, its collection is divided into luxurious editions for men and women. Made with eco-friendly and durable materials like silicone-based eco-vegan leather and recycled stainless steel, these watches are designed to last, and come with interchangeable straps.

Solios gives back to Mother Earth by helping to restore rainforests in partnership with the Rainforest Trust. For every watch sold, it protects 1 acre of these rainforest areas. And it's not just the trees; the label also works to protect the local communities and wildlife living in these jungles. With its latest "Rainforest Trust limited edition Watch" collection, Solios donates 10% of the revenues to the foundation.
12. Tentree
The "Earth-First" apparel brand Tentree, showcases its love for nature by planting ten trees for every product sold. That's some dedication! The planet-friendly clothing brand carries everything from t-shirts, hoodies, joggers, dresses, activewear, and much more for men, women, and children. As raw materials, the slow-fashion label uses low-impact fabrics, which are kind on the environment. In addition, it is committed to maintaining a transparent supply chain and works with factories prioritizing workers' welfare.

As a Carbon-Neutral and B Corporation certified company, Tentree has so far planted 93,303,631 trees as part of its per purchase 10 trees program. It aims to further raise this number to 1 Billion trees by 2030. Trees are planted in areas that are in dire need of reforestation. This initiative helps preserve nature and many developing communities that depend on the forest to support their ecosystem, including food and employment opportunities.
13. Eileen Fisher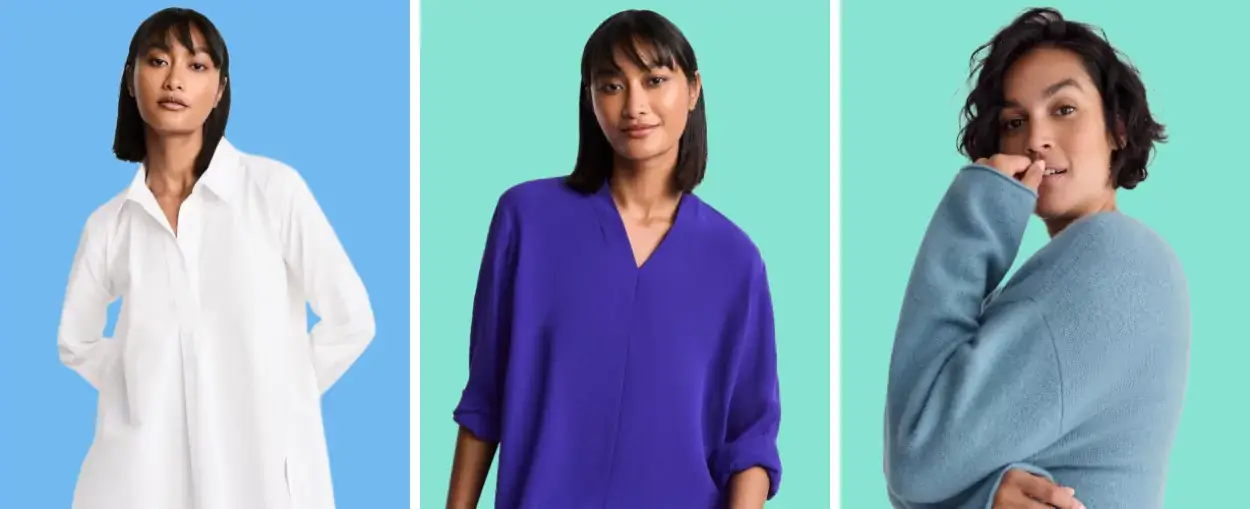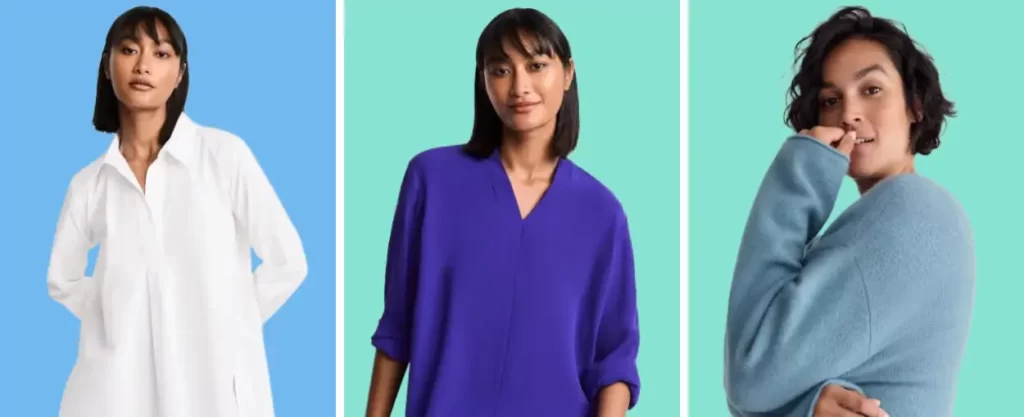 Eileen Fisher is a slow-fashion luxury womenswear label founded by its namesake designer. Its collection is made of predominantly high-quality materials in timeless styles and versatility, making every piece a wardrobe must-have. From tops, knits, jumpsuits, and coats in sophisticated cuts to monthly capsule edits, its garments are hard to resist.

Circular by Design, Eileen Fisher constantly tries to improve to conserve resources and has a Take-Back program to give used clothes a new life. The boutique company is a B Corporation that has partnered with an impeccably long list of non-profits to fund causes fighting for human rights protection, environmental conservation, women empowerment, and so on.
14. Indosole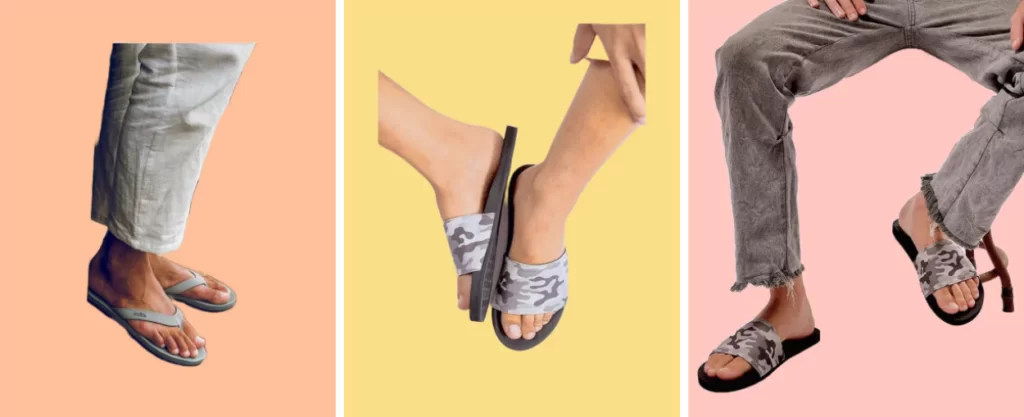 Indosole is a footwear company that was born with the mission to inspire people to live a more conscious life with every step. We all are witness to the massive amount of tire waste generated yearly, which is extremely toxic to the environment. Hence, Indosole took part in solving this problem and ventured out by making shoes out of dumped motorbike tires in Bali. The eco-friendly label offers a wide range of sandals, like flip-flops, slides, and platforms for men, women, and children.

Registered as a B Corp, Indosole features a page on Good Humans, consisting of compassionate people worldwide who are trying to do some good for the planet. It supports these samaritans by donating and organizing events. It has also partnered with Soles4Souls to transform 40,000 tires into 400,000 pairs of footwear to be distributed to the needful.
15. PuraVida
Pura Vida translates for "pure life"— a phrase summarizing the culture of Costa Rica. It is an accessories and clothing brand that deals in a huge collection of exotically-designed bracelets, earrings, necklaces, jewelry cases, and all sorts of womenly garments. Millions of people worldwide are proud owners of its products which are handcrafted by artisans around the world.

At Pura Vida, you can shop from its Charity line by choosing any cause that feels most important to you. To date, it has donated over $4 million to more than 200 of its charity partners, including Suicide Awareness Voices of Education (SAVE), WWF, Kindness.org, Autism Society, and the list goes on. In addition to supporting so many outstanding causes, Pura Vida also provides full-time employment to about 150 artisans across the globe.
16. Coyuchi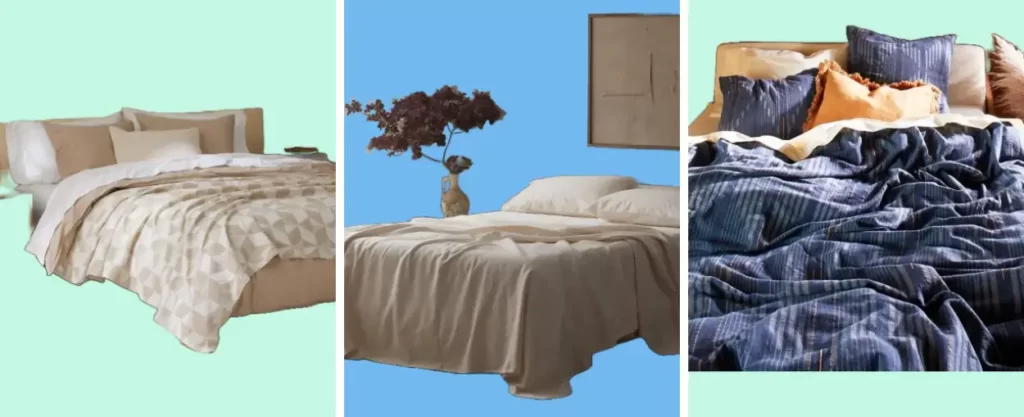 Coyuchi specializes in bringing you an experience of luxurious bedding, bath and home textiles, and apparel for your family. The clothing collection comprises of loungewear like pyjamas, robes, and soft tees, all of which are perfect for keeping you snug while at home. With sustainability at heart, it uses 100% GOTS certified organic cotton and Climate Beneficial wool as its core materials. In addition, to keep clothes in circularity, it has a take-back program where you can send your old Coyuchi articles and get 15% off on your next purchase.

Certified as Fair Trade, Coyuchi is committed to ensuring that everything they make is produced to the strictest standards in safe and humane working conditions. It is a proud member of the 1% for the Planet program and funds four nonprofits: Fibershed, White Buffalo Land Trust, Marin Agricultural Land Trust, and California Native Plant Society. All these projects work towards sustainable farming and farmland conservation.
17. Wolven Threads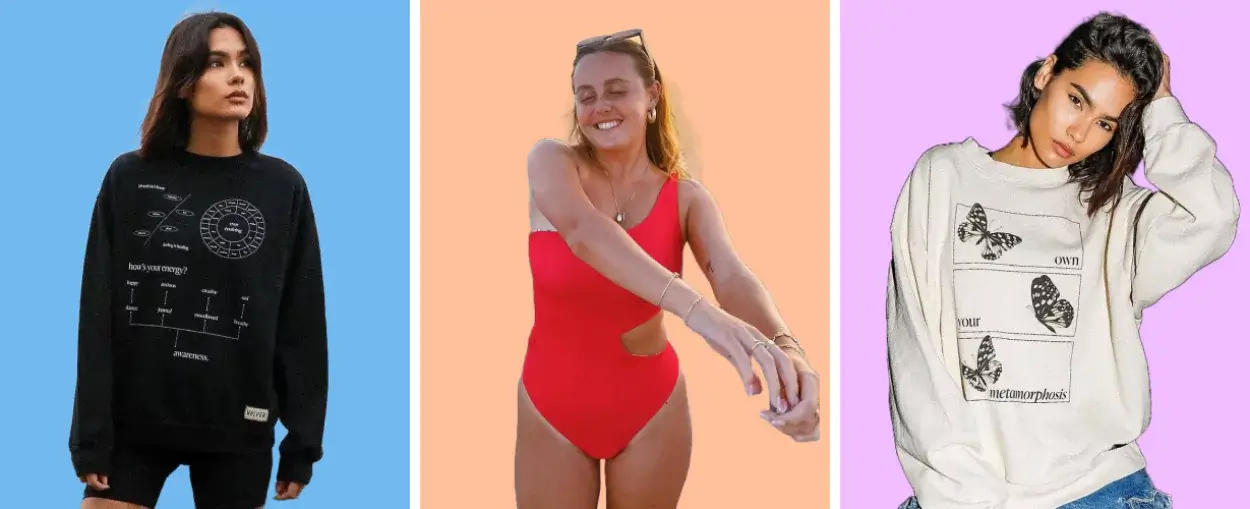 Wolven is a female-founded apparel brand that is here to make sustainability sexy with its stunning line of activewear and swimwear in vibrant prints! It was founded with the mission to create a home where every woman feels confident and empowered in clothes produced without harming the planet. Hence, everything at Wolven is made using recycled PET plastics and eco-friendly modal fabric.

The BIPOC-owned label is Climate-Neutral and measures its greenhouse gas emissions to implement plans to reduce its carbon footprint. For every purchase made, it removes 1 pound of plastic waste from the ocean. Wolven is a 1% for the Planet member and funds verified social justice and environmental non-profit organizations that work for the betterment of our world.
18. TOMS Shoes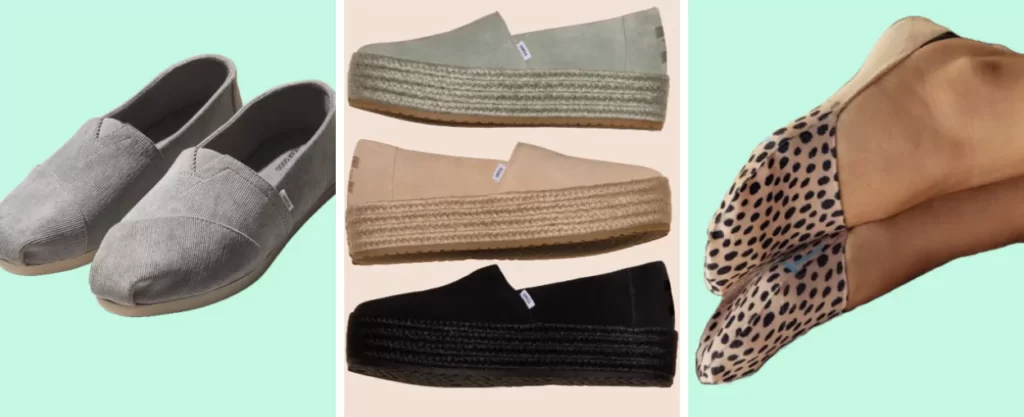 TOMS Shoes is a sustainable footwear heaven that takes care of your entire family's feet! Its extensive line of shoes includes flats, heels, boots, sneakers, alpargatas, and dress shoes, and other accessories like socks and sunglasses. The label was founded with the idea of improving lives across the world. It pioneers the One for One® business model, where 1 pair of shoes is donated for every pair sold.

Certified as a B Corporation, ⅓ of TOMS profits go to grassroots organizations that focus on bringing change locally and internationally. These non-profits fight for causes like Mental health support, Access to economic opportunities, Ending gun violence, and so on. To date, it has made a positive impact by donating 100,000,000 pairs of shoes worldwide to the needful.
19. Cotopaxi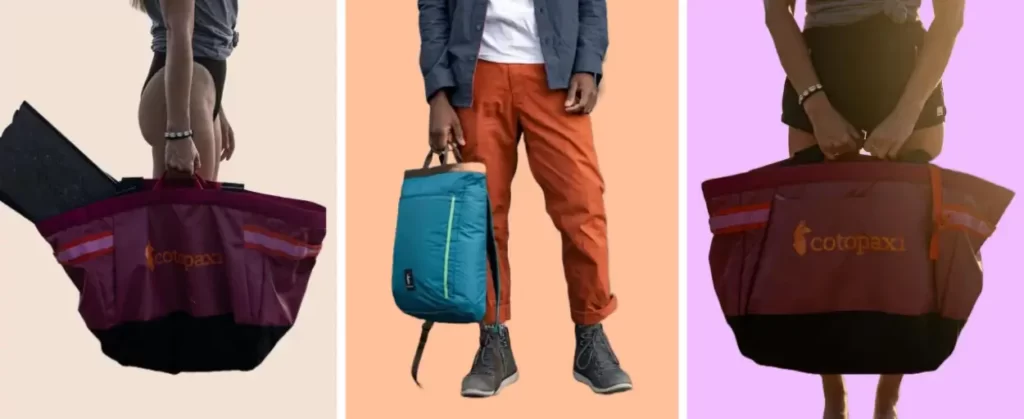 Cotopaxi is a popular US-based clothing, packs and gear company that strives to make your adventures worthwhile. Sustainable by Design, its wide range of products includes everything from backpacks, duffel bags, and organizers to fleece jackets, windbreakers, hoodies, and activewear for men and women. To prioritize an eco-friendly approach towards the planet and the people, the Climate Neutral brand creates items that are built to last and guaranteed for good.

As a certified B Corp, 'giving back' is at the core of Cotopaxi. It has launched The Cotopaxi Foundation, which grants a portion of the label's earnings to nonprofits that help communities living below the poverty line. So far, 42 grants have been donated in 6 countries. Cotopaxi is also a 1% for the Planet member, and has pledged 1% of its sales to meaningful causes fighting for a healthier planet.
20. Fazl Socks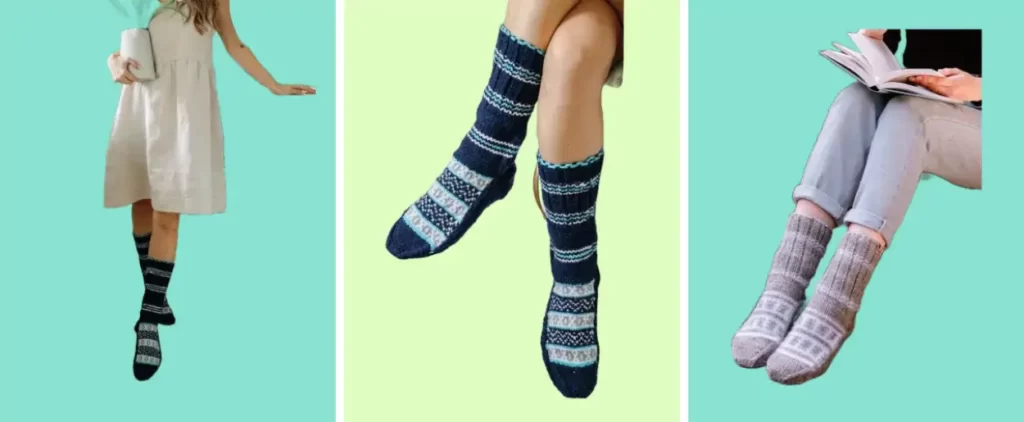 With roots in Canada, Fazl Socks makes premium knitwear consisting of socks, mittens, and beanies to keep you cozy and toasty warm. The label was born to operate more as a social business dedicated to supporting orphaned and destitute children in India. The 3 H's of Fazl Socks are— "Handmade in the Himalayas by Happy Ladies." And the entire collection depicts the indigenous designs of the Himalayan people.

 Every item is handcrafted with love by women artisans of North India who are given the opportunity to earn a dignified livelihood by working in a fair trade environment. Committed to supporting Indian orphanages, Fazl donates 50% of its profits to the welfare of vulnerable orphaned children. So, every time you pick Fazl, you are helping provide basic needs like food, shelter, education, and clothing to these kids. Plus, it is a cruelty-free brand, making its products perfect for vegans.

A Final Word…
Companies should be more than just dealing in goods and services because engaging in philanthropic pursuits matters! Sustainable brands that give back always hold the planet and its people over profits. For the fashion labels who have fully realised the horrors of fast fashion and for the other conscious brands, business is a platform that helps accomplish significant goals for the greater good. And as a mindful shopper, I'm sure you'd love to be a part of it. Because what can be more peaceful than knowing that our purchases have the power to create a fair and just world? Right?