Disclosure:
Our editors handpick top-rated brands, vetted through our strict ratings. Purchases via our links may earn us a commission.
Learn more
No! Nasty Gal is most definitely not ethical! If you've watched the most-hyped Netflix's Girlboss, then chances are you're already familiar with Nasty Gal's story. As another notorious brand encouraging the 'throw-away' culture, Nasty Gal soar to great heights by offering super-trendy clothing that is driving girls crazy worldwide. Once named as the "Fastest Growing Retailer" by a popular magazine, this brand fires pregnant employees, doesn't follow fair trade practices, and sources its products from places with a high risk of labor abuse. Does that sound ethical to you in any way?
The brand claims to understand the importance of sustainable fashion. While it does have a sustainable clothing line and also offers repurposed secondhand garments, its initiatives towards an environment-friendly approach seem minuscule. I mean, what's the purpose of offering 40-50 pieces of responsibly-made clothes, in contrast to thousands of designs made from synthetic materials? So is Nasty Gal sustainable? Does it have any animal welfare policies? Does it engage in child labor? Let's get the facts checked in today's feature and decide on that!
What is Nasty Gal?
Nasty Gal is an American fast fashion retailer quite popular for its extensive line of trending high-fashion clothing and accessories for women. Originally started out as a vintage clothing company, its product line includes everything from super-chic and peppy dresses, tops, bottoms, outerwear, knitwear, swimwear, nightwear; phew! And the list goes on. However, staying true to its roots, it still offers a limited selection of vintage garments, refurbished to match the new-age vibes.
Targeting young women aged between 16-30, Nasty Gal's collections are designed for those who always want to look fashion forward on a budget. Its clothes are as affordable as buying Chinese takeout and start at a mere $8. Hundreds of new styles are dropped weekly in its 'New' section, while previous stocks of clothing make their way to the 'Sale' section. And tempting discounts are available almost always.
Nasty Gal has been a regular with controversies for being vague about its supply chain. But it's clear that its products are mass-produced at lightning speed in sweatshops across the world. The brand has seen a lot of ups and downs since its start and is currently owned by Boohoo (another fast fashion giant) following its bankruptcy.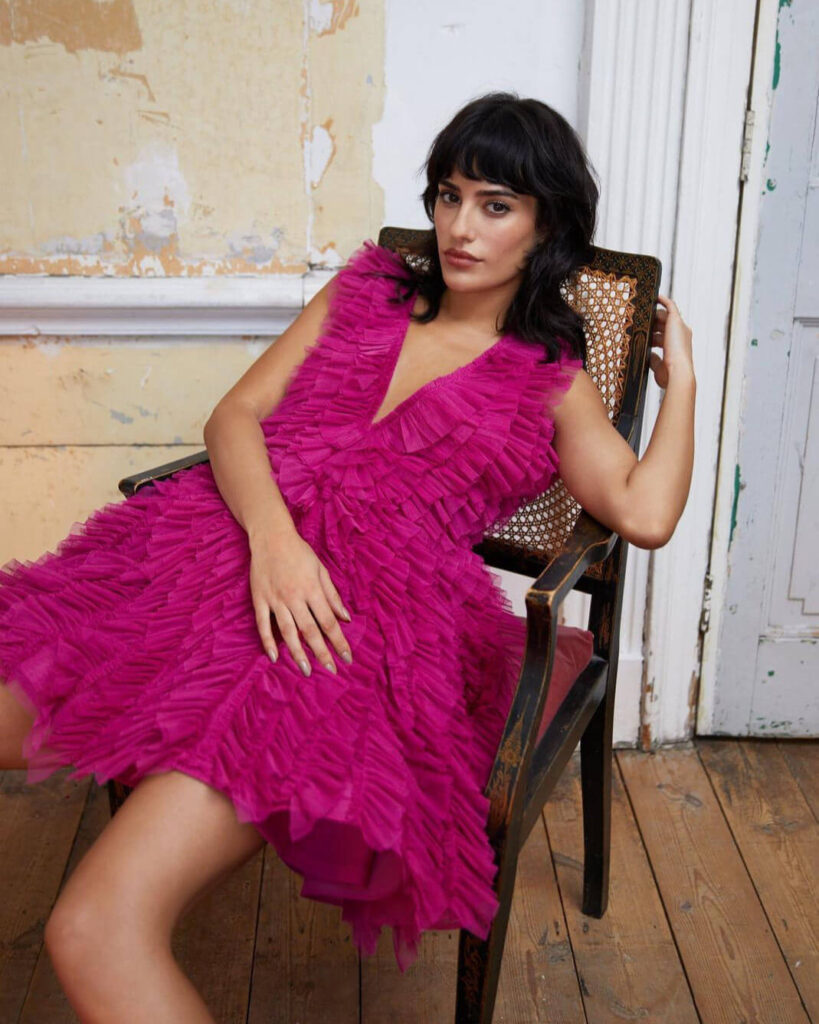 When Was Nasty Gal Founded?
Nasty Gal was founded in 2006 by Sophia Amoruso in Los Angeles, California. Amoruso started the brand in her tiny San Francisco apartment while working at the Academy of Art University as a campus safety host. Initially, the label was named 'Nasty Gal Vintage' and sold killer vintage clothing at reasonable pricing on eBay.
The Meteoric Rise of Nasty Gal
Nasty Gal underwent a significant turning point in June 2008, when Amoruso removed the Nasty Gal Vintage from eBay and officially launched its own destination website, where it also housed a wide range of new clothes.
Already a major hit among clients far and wide, its merchandise sold out on Day 1 as an independent fast fashion retailer. Over the next few years, the company grew dramatically and reached a profitability of $120 million. In 2010, it shifted its headquarters to a larger space in Los Angeles, California. Another landmark moment for the brand was in 2011, when it earned a revenue of $24 million, marking an impressive 11,200% three-year growth rate.
At the beginning of 2012, Nasty Gal received an investment of $9 million. Later that year, it managed to pull in another $40 million investment from a venture capital firm named Index Ventures. For its power-packed success within a few years, Nasty Gal was honored as the "Fastest Growing Retailer" by Inc. magazine in 2012. The founder immensely credits social media for all the achievements of Nasty Gal, successfully operating as an 'online-only' fashion company.
Its first brick-and-mortar store was established in 2014 in Los Angeles at 8115 Melrose Avenue, further expanding the company's clientele. Amoruso reportedly had a net worth of $280 million and made it to Forbes' list of the "Richest Self-Made Women."
Why Did Nasty Gal Fail?
Things went south for Nasty Gal when it hit rock bottom in 2016 and filed for bankruptcy. As per Inc. Magazine, overfunding killed the once thriving fast-fashion label— Silicon Valley investors were obsessed with this online start-up's organic growth, and suddenly everybody wanted to be a part of it.
Unfortunately, due to a series of uninformed decisions, including cheap quality products, fans lost interest in its clothes. The company went broke and was acquired at a fraction of its original valuation by the BooHoo Group out of Chapter 11 of the U.S. Bankruptcy Code.
Where is Nasty Gal Located?
Nasty Gal is headquartered at 523 W. 6th Street, Los Angeles, California. The office occupies the 3rd and 4th floors of the "Carriage House," which is a Beaux Arts-style establishment built in 1926.
It is unclear from where Nasty Gal has been sourcing its clothing, as the brand never shared information about its supply chain. But after it was acquired by Boohoo Group (another fast fashion giant), it was revealed that products are manufactured in factories located in Leicester (United Kingdom) along with China, Bangladesh, Vietnam, Egypt, Turkey, Ukraine, India, Indonesia, and many other countries.
Where Does Nasty Gal Ship From?
Nasty Gal's orders are shipped from its warehouses in China, the U.K., and the U.S. to about 150 countries worldwide. Orders are estimated to reach their delivery address within 10 working days in Europe and 16 business days in the remaining international locations. The company uses a third-party courier service for dispatching orders outside Europe.
Is Nasty Gal Ethical?
No, Nasty Gal is not ethical. For starters, it doesn't publish any information about its supply chain on its website. All you get to know is they have a 'world class production unit' in Leicester (United Kingdom). And that's it! Nothing else! There are zero details about its supplier guidelines and audits. Also, no information referring to its approach towards forced labor, gender equality, or freedom of association for factory workers.
What's most alarming is there's no evidence ensuring payment of a decent living wage across its supply chain or any policies to safeguard its workers. Reports even revealed that it fired 4 of its pregnant employees to cut on maternity leave costs. For being as opaque as possible, it received a score between 0-10% in the Fashion Transparency Index.
Since Boohoo Group is now Nasty Gal's parent organization, it has issued a manufacturers list for all its operating brands. While the company claims to support local communities and create employment opportunities, Boohoo itself is facing charges for employing sweatshops.
The parent company is accused of sourcing clothes from factories operating under disastrous working conditions and not paying standard living wages to its factory workers. It is also allegedly being investigated for implementing modern slavery in its Leicester facility.
Does Nasty Gal Use Child Labor?
Nasty Gal sources its clothes from China and many other East Asian countries, where labor is cheap and people as young as 15 years old are eligible to work. Since the company doesn't disclose any information regarding its ethical policies, it's unclear if child laborers are employed in its factories. However, chances are fair.
Nasty Gal's Animal Welfare Policies
Nasty Gal doesn't have an animal welfare policy on its website. It doesn't use animal-derived materials like fur, angora, exotic animal skin and hair. However, it does use wool, down, leather, and silk, without stating their origins. It assures that by 2025 all its animal-derived textiles will be responsibly sourced, which means, for now, these materials are bought from breeders and tanneries that are not ethical. And considering how cheap the clothes are sold, it's quite obvious that a lot of shady practices are at work. So, is Nasty Gal cruelty-free? It most definitely isn't!
Is Nasty Gal Sustainable?
No, Nasty Gal is not entirely sustainable. While the brand has big goals to achieve sustainability, it still has a long way to go. It pledges— "We are working towards changing our impact on the world by introducing better, more sustainable materials and adopting better practices within our internal network to reduce our environmental footprint." But declarations are only good when meaningful and traceable actions are taken to accomplish them.
Majority of Nasty Gal's clothing are made from unsustainable fabrics, including conventional cotton, and virgin polyester. Unfortunately, the company doesn't trace its raw materials, so there's no telling from where these fabrics are sourced. It claims that by 2030 it will use recycled and responsibly sourced materials, but with the company's lack of transparency, this is highly doubtful. Besides, how can we track its progress with all the hush-hush the brand maintains?
The only thing "sustainable" about Nasty Gal is its collections named "Vintage Goldmine," "Recycled Products," and "Organic Denim." Under these categories, you'll find old garments sourced and repurposed into new styles, clothes made from recycled polyester, and 100% organic cotton denim. While it is a step towards sustainability, these selections hold limited items compared to the brand's enormous product line.
In addition, there's no evidence that it implements meaningful action to reduce water consumption levels and carbon emissions across its supply chain.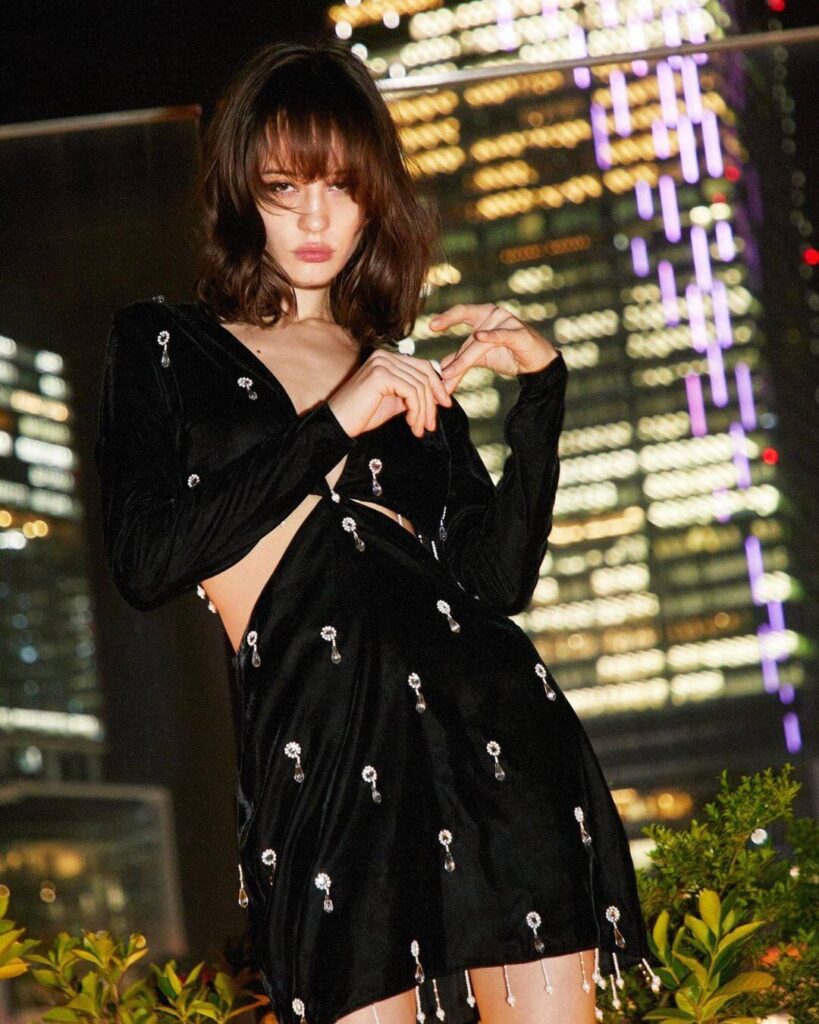 Is Nasty Gal Fast Fashion?
Yes, Nasty Gal is one of the worst fast fashion brands. It adds hundreds of fresh styles every week and has a whooping range of apparel available at low prices. Heaps of clothes are rapidly produced only to encourage consumers to overconsume by running huge discounts throughout the year. And with over 500 items in its "New" section, updated regularly, its priorities are quite evident.
While the brand claims to be mindful, it is impossible to be sustainable and ethical at this rate of production. And as it focuses on catering to the fashion-conscious youth on a budget, its clothing range is designed with trending styles in mind. So, purchases are soon going to be outdated, probably in a couple of months.
One of the most striking characteristics of fast fashion is lack of transparency. Nasty Gal doesn't maintain transparency across its supply chain. Its raw materials are not traceable from the first stage of production, and clothes are made using high-impact fabrics that leave a significant environmental impact. Plus, it sources most of its finished products from uncertified factories located in countries where labor is cheap, and human rights violations are a norm.
Is Nasty Gal Legit?
Yes, Nasty Gal is absolutely legit. With close to 4-star ratings on review sites like Trustpilot, Influenster, and Trustindes.io, this brand has a crazy fan following who love its super-cute clothing available at cheap prices and unbeatable discounts. However, a significant number of customers have expressed serious dissatisfaction with the label's extremely late deliveries, misplaced items, no free returns, and poor customer support. Seems like Nasty Gal has a lot of catching up to do.
Worst Fast Fashion Brands Similar to Nasty Gal
Fast fashion is wreaking havoc on the planet, and Nasty Gal is just one of the fast fashion brands. Similar fast fashion brands you should avoid at all costs include Shein, Zara, Banana Republic, Fashion Nova, and Yes Style.
Some of the Best Sustainable Alternatives to Nasty Gal
Who said sustainable fashion is boring? Advocates of slow and sustainable fashion like Reformation, Amour Vert, Wearwell, and ABLE are definitely proving otherwise by offering a superb line of stylish clothing, accessories, and other merchandise, crafted with the planet and its people in mind.
1. ABLE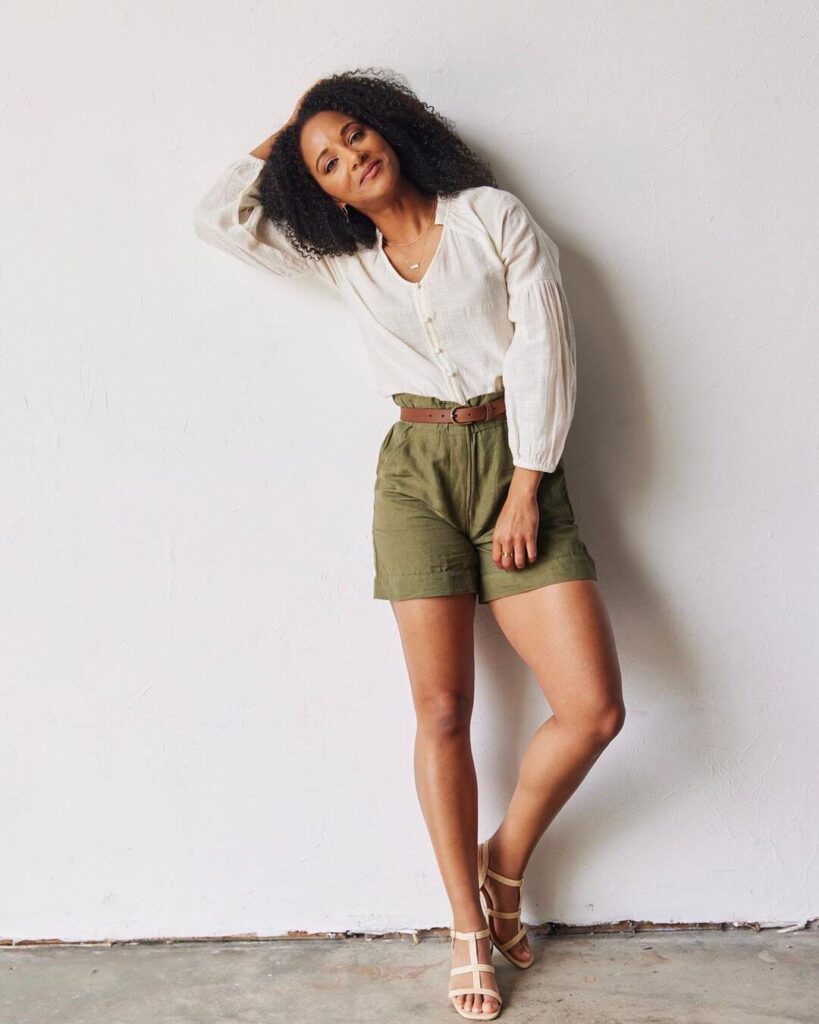 ABLE is 'Moving Fashion Forward' with its collection of feel-good quality pieces thoughtfully designed to be part of your everyday life. Designed with you in mind, its collection consists of women's outfits, leather bags, shoes, jewelry, and home goods that evokes sophistication merged with sustainability. As an ethical fashion brand catering to mindful modern women, ABLE's pieces are handcrafted with love by women workers in fair trade factories. The label is on a mission to empower underprivileged women; hence 90% of its staff comprises of females coming from all walks of life. So, every time you invest in its high-quality products, you're investing in a much better cause, uplifting lives of people in need.
2. Wearwell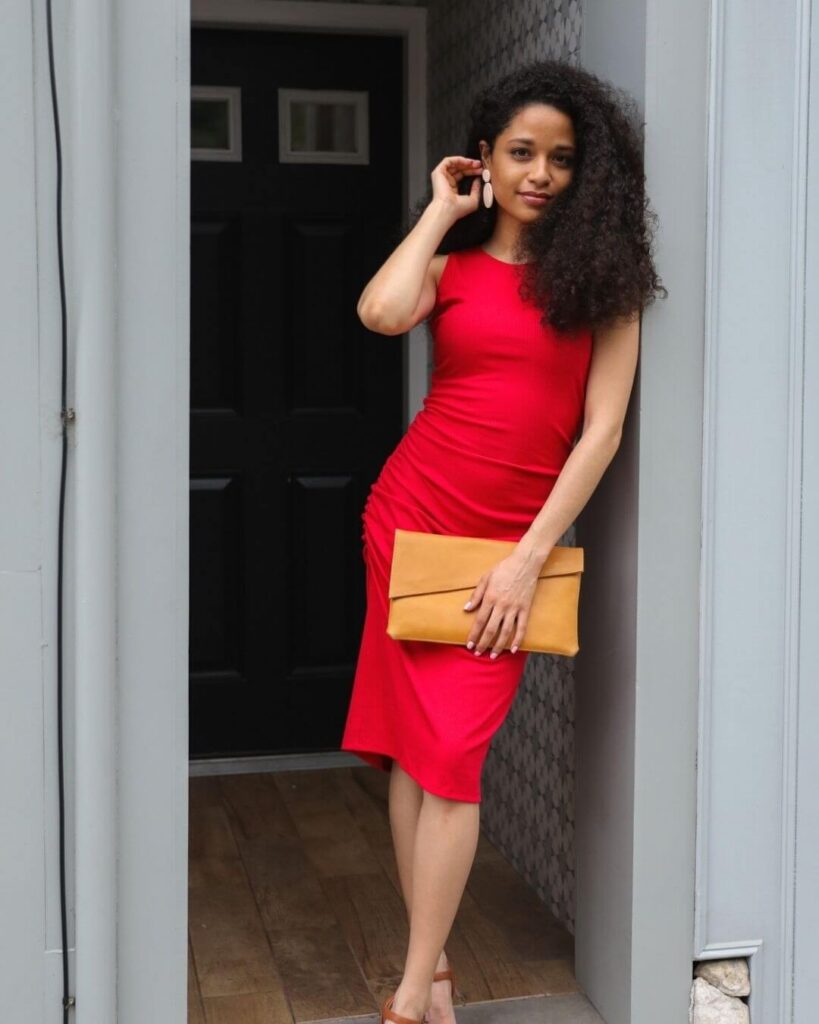 Wearwell is another sustainable and ethical lifestyle company, home to a wide range of clothing items like tops, pants, and jackets, along with jewelry, accessories, shoes, and home goods. The brand operates as an online marketplace where verified eco-friendly labels come together to sell their mindfully-crafted products, making your sustainability shopping fuss-free. You can shop from its 'By Value' section offering secondhand, vegan, gender-neutral, and black-owned products. Or you can also opt for its 'By Brands' section, which houses some of the most conscious labels. The best thing, Wearwell caters to plus-size beauties with clothing sizes up to 5X.
3. Amour Vert
Women-led and based in California, Amour Vert creates sustainable women's clothing elevating bold femininity. Its collection of tops, bottoms, dresses, outerwear, and sweaters are designed in classic styles that will forever remain timeless. Advocating sustainability, the brand follows a zero-waste approach and uses beautiful green fabrics in crafting its products. Translated as 'green love' in French, Amour Vert has partnered with American Forests® to plant a tree in North America for every purchase you make. Since 2010, it has planted about 373382 trees so that forests can fight against the changing climate.
4. Reformation
Hands down to the most stylish yet sustainable clothes ever, Reformation is going to sweep you off your feet! Its collection is a perfect example of ethical fashion and is made using the most eco-friendly materials, including deadstock fabrics. With sustainability at its core, this label is Climate Neutral certified. It designs its clothing in versatile feminine silhouettes that you would love to wear repeatedly and offers extended sizing for plus-size clientele. Reformation proves that you don't have to compromise on style to be sustainable, and you can look damn good while saving the Earth.
Concluding Thoughts…
To conclude, the fast fashion industry is brimming with brands like Nasty Gal. They mass-produce enormous volumes of clothing made of hazardous fabrics and release them in the market at enticing prices. While it might sound like a cool deal for young fashionistas, it's the planet and the garment workers who are paying the higher cost. Many affordable and sustainable clothing brands are trying their best to disrupt fast fashion and create a world where sustainable fashion thrives. As conscious consumers, let's embrace such brands and steer clear of labels like Nasty Gal.
FAQs
Did Nasty Gal go out of business?
No. Nasty Gal is still in business. It now operates as a fast fashion label under its UK-based parent organization Boohoo Group.
What happened to Nasty Gal's original owner?
Sophia Amoruso stepped down from the position of Nasty Gal's CEO in 2015. But before the company changed ownership, Amoruso had already earned the title of New York Times bestselling author with her autobiography, "Girlboss."
What is Girlboss?
"Girlboss" is Sophia Amoruso's memoir. The term was popularized by the founder herself and symbolizes a woman "whose success is defined in opposition to the masculine business world in which she swims upstream."
What is Nasty Gal pregnancy discrimination case?
Four of Nasty Gal's employees were allegedly terminated and lost their health insurance when they were pregnant and were about to go on maternity leave. The victims filed a lawsuit in Los Angeles Superior Court, alleging that the company took this action to cut their four months of unpaid leave, applicable under California law.
Why did Nasty Gal get kicked off eBay?
Nasty Gal did not get kicked off eBay. Instead, the founder took off business from the online global marketplace to create Nasty Gal's own new website and operate as an independent fashion label.