Disclosure:
Our editors handpick top-rated brands, vetted through our strict ratings. Purchases via our links may earn us a commission.
Learn more
No, Shein is not an ethical brand. In fact, it is a fast fashion brand driving young women crazy with its super-stylish and trendy apparel line at ultra-cheap pricing. Scrolling through TikTok or Instagram, I bet Shein's extensive advertising has stormed you, too, at some point! And why not? I mean, there's no way you can ignore those frequent over-the-top clothing hauls flaunted by Influencers across social media platforms.
A cult favorite among fashion-forward women, Shein has been one of the most talked about brands, making record-breaking sales for the past few years. But ever wondered at what cost? How is the brand able to turnaround massive volumes of clothes within a few days while keeping the pricing dirt-cheap? Let's dive straight in to understand Shein inside and out!
What is Shein?
Shein is the world's largest online fashion retailer offering happening and super-stylish clothing and accessories for women and men. The company has a strong team of designers who predict upcoming trends and create replicas of runway designs, which are rapidly produced in huge volumes to cater to Gen Z across the world.
With a chain of high-performing factories, Shein can manufacture items within three days after a trend is identified. The company believes that "everyone can enjoy the beauty of fashion." Hence, it releases thousands of high-end styles daily, with most of its products priced below $15 to appeal to the masses.
Since its launch, Shein has been utilizing the power of social media marketing to influence the youth. It fiercely promotes its products on Instagram, TikTok, and YouTube through collaborations with Influencers displaying huge clothing hauls. Shein has also collaborated with popular celebrities like Katy Perry, Nick Jonas, and Lil Nas X, to introduce limited edition collections.
In the pandemic year of 2020, Shein pulled in close to $10 Billion, which was reportedly its 8th succeeding year of revenue growth of over 100%. Owing to strategic marketing and accelerated Chinese manufacturing, the fashion conglomerate was valued at $100 billion in 2022 and generated $24 billion as the year's revenue.
When Was Shein Founded?
Shein was initially launched in 2008 under the domain name SheInside by entrepreneur and marketing specialist Chris Xu in Nanjing, China. The site primarily dealt in wedding dresses but also sold casual women's fashion, oriented towards the markets of the U.S. and other English-speaking countries.
During that time, it used to source its garments from the Shisanhang wholesale clothing market in Guangzhou, which acted as a central hub for many garment manufacturers in China. Shein had no role in either the design or production of those clothes. Instead, it just operated as a drop shipping business that directly sells to overseas clients through third-party wholesalers.
Shein's real story began in 2012 when Xu launched the brand's current website after observing the soaring demands for affordable and trendy apparel. The company solely focused on social media marketing for advertising and created a craze among Gen Z through collaborations with fashion bloggers and influencers. Xu made an in-house design team and manufactured products through partnerships with multiple garment factories.
In 2014, Shein took over Romwe (another fast fashion brand) and started acquiring its own supply chain to become a fully integrated e-commerce retailer. Then in 2015, the company rearranged its name from 'SheInside' to 'Shein' to simplify the name. By 2016, it employed a dedicated army of 800 employees working towards designing and prototyping for ultra-fast clothes production. And since then, the popular brand has never looked back.
Where is Shein Located?
Shein has headquarters in Shenzhen, Guangdong in China, and Singapore. It has 4 R&D facilities located in China's Nanjing, Shenzhen, Guangzhou, and Hangzhou regions, along with 5 logistics centers in Foshan, Nansha, Belgium, and on the East and West Coasts of the States. In addition, its customer service centers are based in 7 locations— Los Angeles, Liege, Manila, Yiwu, and Nanjing, where more than 10,000 people are employed. And Shein's supply chain consists of a network of about 3000 small-scale manufacturing partners and suppliers.
Where Does Shein Ship From?
Most Shein products are shipped from its warehouses in China. However, it does have international warehouses located in the USA, Europe, Indonesia, and Vietnam to decrease lead time to nearby countries. To ensure that all the overseas warehouses are able to manage as many orders as possible, Shein's stocks of trending clothes and accessories are dispatched in bulk from China regularly. And currently, the fashion label ships across 150 countries.
Is Shein Ethical?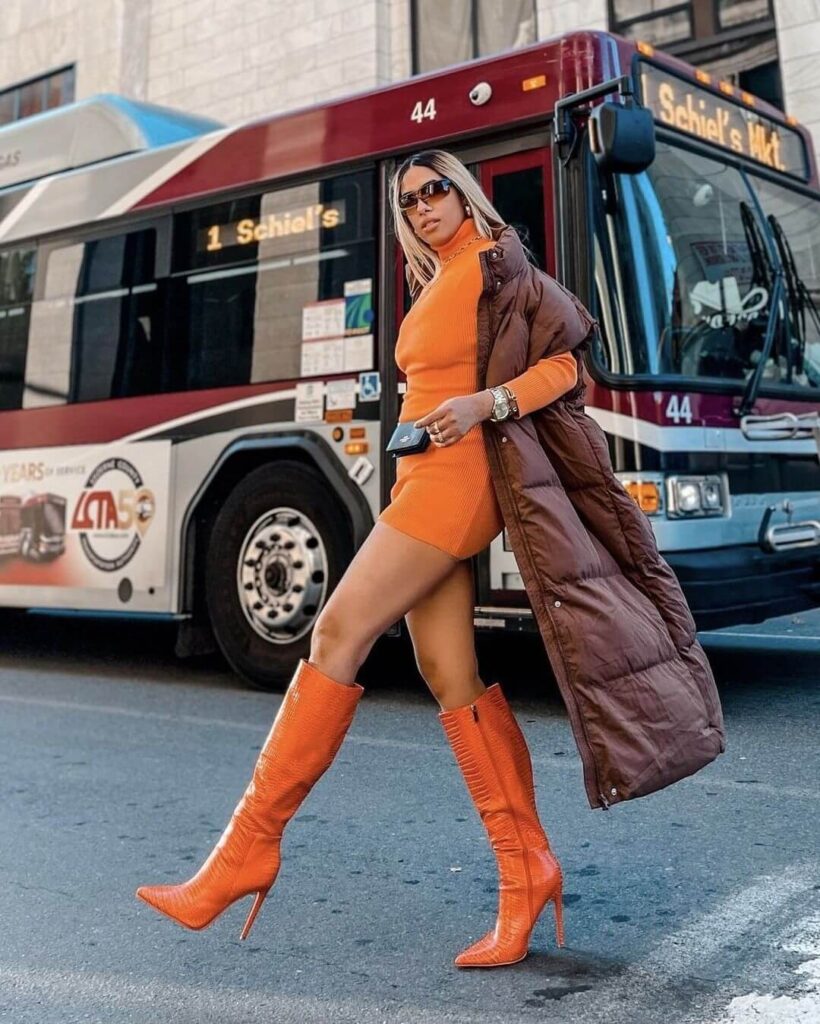 No, Shein is not ethical. It does claim to have a Code of Conduct for its manufacturers, and part of its commitment says, "We treat all of our employees like family by providing industry leading working conditions," but that's all in the books. Because there is no concrete evidence that these ethical standards are actually observed, as none of its production units are certified.
Shein made it to the headlines for stealing designs from small independent businesses. And the company was accused of selling offensive items like floor mats with Muslim prayers as part of home decor and necklaces with swastika designs. Again in June 2022, videos of factory workers writing hidden messages 'need your help' on the labels of clothes went viral. The fashion brand has been constantly reported for engaging in labor abuse and unfair trade practices.
In October 2022, reporter Iman Amrani from Channel 4 hosted an undercover investigation, Inside The Shein Machine, that revealed its garment makers work for seven days a week. And while some are paid a basic salary of only $556 per month to make 500 clothes a day, others receive even less. In addition, at some of Shein's factories, female employees were found washing their hair during lunch breaks. On questioning, they replied that they don't have time to take care of basic requirements after finishing an 18-hour-long day's shift.
The fierce competitor battle between Chinese retailers Shein and Temu has magnified, with Temu registering a fresh lawsuit on July 14, 2023, alleging that Shein is plotting to take over the U.S. market and push Temu out. In July 2023, Temu filed a complaint against Shein, accusing the latter of "violating U.S. antitrust law". The legal action alleges that Shein is pressuring manufacturers and making them sign loyalty oaths to stop working with Temu, creating a competitive disadvantage for the latter.
In a legal showdown on July 15, 2023, three independent artists, Krista Perry, Larissa Martinez, and Jay Baron, sued fast fashion giant Shein for stealing their designs. The plaintiffs accused the company for breaking the U.S. federal anti-racketeering act, RICO, by copying their works without permission, leading to allegations of copyright violations. The RICO Act (Racketeer Influenced and Corrupt Organizations) was originally introduced by the U.S. Department of Justice in 1970 to combat organized crime, covering offenses like "egregious copyright infringement." The Shein lawsuit filed in a federal district court in California says that "Shein has grown rich by committing individual infringements over and over again, as part of a long and continuous pattern of racketeering, which shows no sign of abating." The complaint continues, "It is not an exaggeration to suggest that Shein's pattern of misconduct involves commission of new copyright and trademark infringements every day."
All of Shein's factories are located in China, a country with extreme risk for human rights violations. And With over 10,000 clothes being produced daily, these facilities are literally sweatshops where employees work in deplorable conditions without receiving fair wages. So, apparently, nothing about Shein is ethical.
Does Shein Use Child Labor?
There have been rumors that Shein uses child labor. But it denied such claims saying it "never engages in forced or child labor." It further stated, "We are also proudly in compliance with strict fair labor standards set by international organizations like SA8000®." However, notice the wording— it is not claiming to have certified factories, just mentioning that it abides by fair standard practices. Sounds shady! This fashion company has gone through strong criticism for not maintaining any form of transparency, so we don't really know what's actually going on behind the scenes in its factories.
Shein's Animal Welfare Policies
Shein claims to have a "strict no-animal policy." It doesn't use animal-derived materials like leather, fur, down, angora, or exotic animal skin and hair in its fashion products. But it does use wool, the traceability of which remains unknown. The horrors of the wool industry isn't a secret to compassionate shoppers. But Shein doesn't seem to have the policy to minimize animal cruelty by indulging in commercialized wool. So, certainly, the brand needs to be more responsible and improve in this aspect as well.
Is Shein Sustainable?
Shein claims to be environmentally conscious. But honestly, it's not sustainable at all. To start with, Shein claims to produce small quantities of each design which is between 50-100 pieces. However, with thousands of styles introduced daily and per style made into about 100 pieces, I'm sure you're getting an idea of production at a massive scale per day.
Next, most of its clothes are made from cheap quality and toxic virgin synthetics like polyester, nylon, lycra, and so on. These materials are polluting the entire ecosystem as they are plastic based and consume a huge amount of fossil fuels and fresh water. While Shein doesn't use animal leather and fur, it does use their faux counterparts, which are again made of low-quality synthetics contributing to polluting the planet.
After openly running a business without any conscience, Shein doesn't even bother to take meaningful actions by treating its wastewater or reducing its carbon emissions. Plus, poorly made clothes from these cheap fabrics barely last a few wears, encouraging the 'throw away' culture, leading to thousands of tons of clothes ending up in landfills every day. Plus, Shein's packages are always dispatched wrapped in plastics. Sustainable? Not in any way! But you got to applaud the brand for its greenwashing game.
Is Shein Fast Fashion?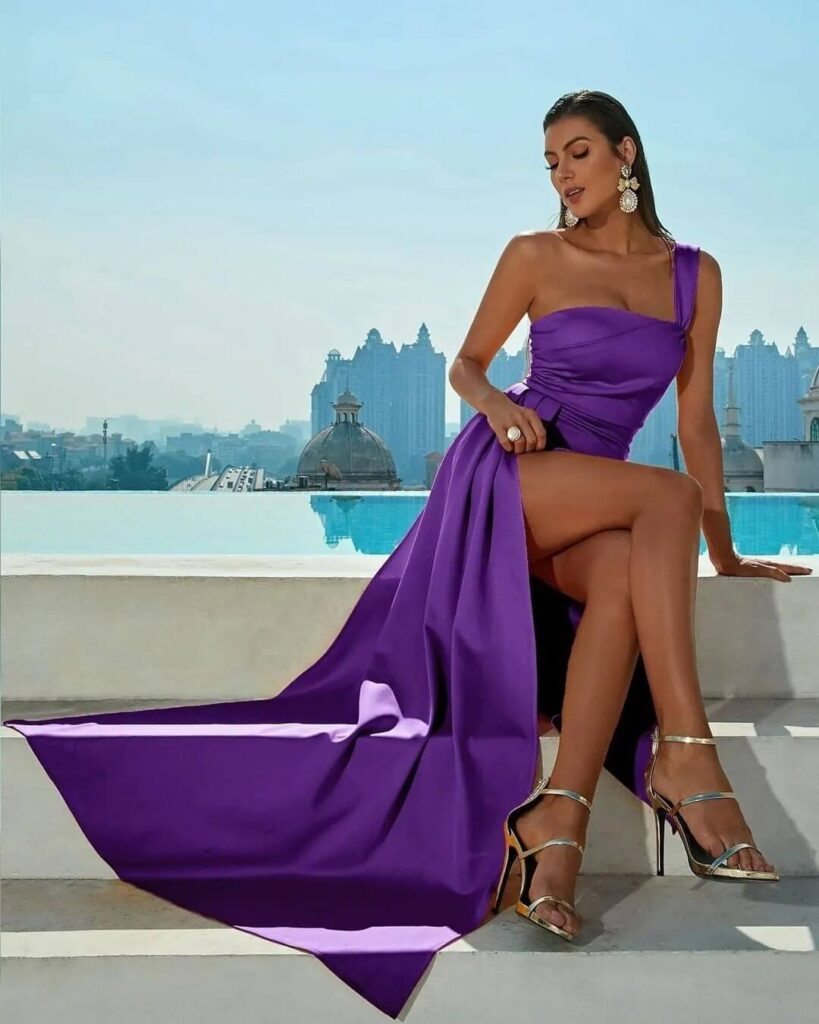 Shein is not just fast fashion; it is a super-fast fashion brand. Every day about 1000 styles are added to the site, and the items are priced ultra-low so as to gain from maximum sales. The Chinese fashion brand produces its clothing in a network of factories which can be termed as sweatshops because Shein has been regularly called for violating labor laws.
Like most fast fashion brands, Shein aggressively uses social media platforms to showcase the latest collections. This form of marketing has proven to be immensely effective in luring the youth within a budget who are always looking for trendy items. Those super-affordable prices seem like a dream come true, and one can look like a million bucks for less than the costs to order takeout.
Is Shein Legit?
Yes, fast fashion retailer Shein is a legit brand. But you should always shop with caution! While the brand has a rating of 4 stars on Trustpilot, a lot of consumers expressed dissatisfaction with receiving cheap-looking clothes, faulty fits, late deliveries, refund and exchange policies, and terribly poor customer support. Woah! That about covered everything!
And what's weird is, People even raised complained about the delivered clothing stinking of chemicals. But then, what can you expect from such brands that mass-produce using synthetic materials?
Fast Fashion Brands Similar to Shein
Shein is a prominent player in the fashion world, but there are a lot of other fast fashion retailers that you should definitely boycott for all their constant wrongdoings. These brands include Fashion Nova, Yes Style, Shekou, and the list goes on…
Some of the Best Ethical & Sustainable Alternatives to Shein
Worst rated brands like Shein only contribute to worsening the environment's well-being. However, sustainable and fair trade brands like Whimsy+Row, Baukjen, Quince, and Spell operate solely with regard to the planet and the people as a priority.
1. Whimsy + Row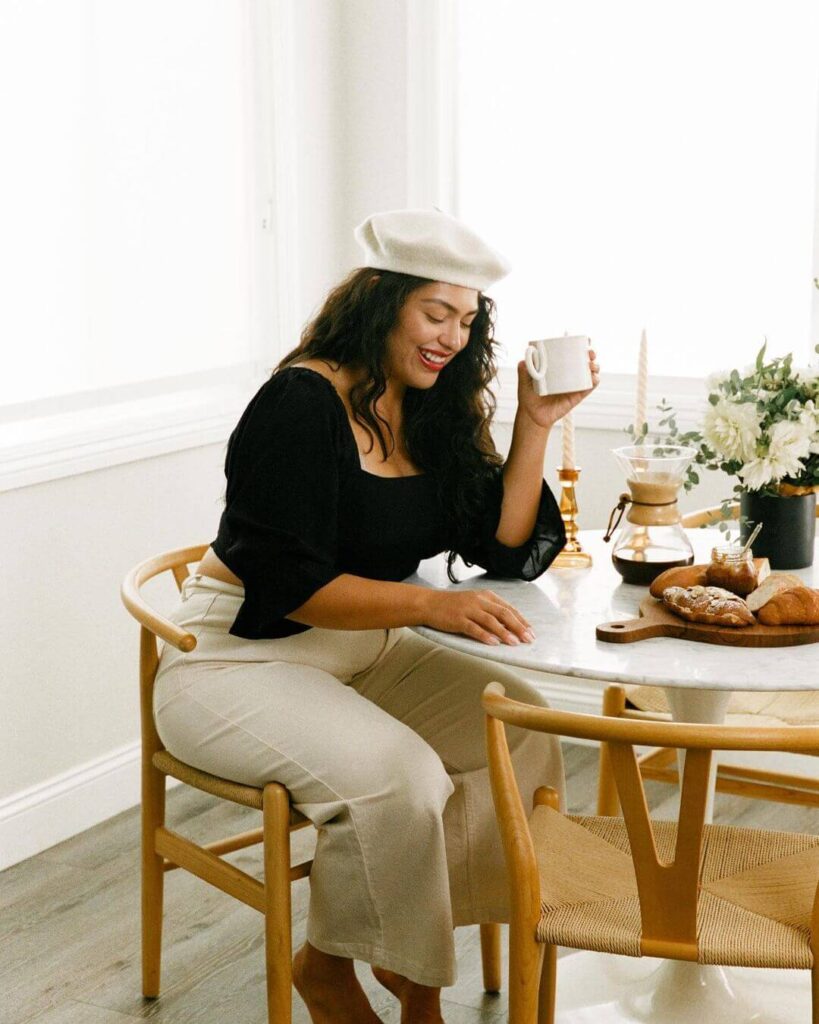 Whimsy + Row's collections are whimsical and oh-so-feminine. The sustainable fashion brand believes in the philosophy to "Be Good, Do Good, Look Good." Hence all of its clothes are locally made in its LA factories to reduce its carbon footprint and help boost the domestic economy. In addition, every collection is made in small batches to ensure uniqueness while following a waste-free approach. With sizing available up to 3XL, Whimsy + Row has a waitlist feature where you can add yourself up to be notified whenever they restock the item you badly wanted.
2. Baukjen
Baukjen is an amazing alternative for Shein lovers. Certified as a B Corp, its clothing line is "Designed for Good" and ranges from chic everyday jersey dresses and tops to versatile bottoms and outerwear. With the mission to put people and the planet at the heart of its operations, the sustainable company believes in driving positive changes in the fashion industry. It also has a pre-loved section dedicated to helping garments get a second life and uses plastic-free packaging for its shipments. And for being extremely mindful of the environment, Baukjen has been honored with UN Global Climate Action Award.
3. Quince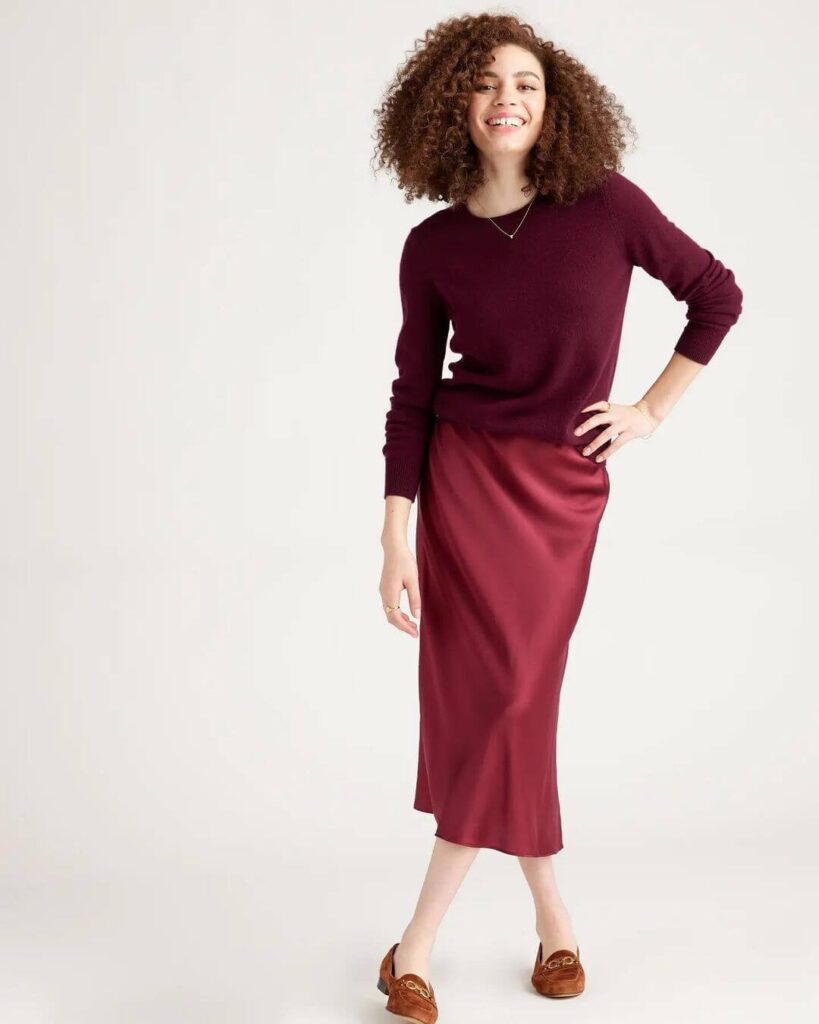 Quince believes that high-quality products can elevate your life. Therefore, it brings to you items made of top picks luxury materials like responsible Mongolian cashmere, Italian leather, organic cotton, and washable silk at radically low prices. Its collection of men's, women's, and kidswear are an absolute delight and is made of certified materials. And you can't miss out on Quince's pet line and homewares. With sustainable fibers and fair trade production, the lifestyle company works in a model that minimizes waste. Plus, everything is directly shipped from the factory to reduce its carbon footprint.
4. Spell
Australian lifestyle brand Spell is here to put you under a modern boho-chic fashion spell. It's ready-to-wear clothing range includes tops, blouses, singlets, and robes, designed to bring you a sense of joy and individuality. Each piece is easy to wear and crafted in fun and romantic silhouettes, ideal for keeping you comfy during the next long lunch, farmers market run, or dancing away in a music festival. The sustainable company is highly conscious of environmental issues and uses circular, regenerative, and renewable materials to produce its artisan-made clothing ethically.
Final Thoughts…
Yes, I get it! A lot of people take the road to fast fashion brands like Shein because of the cheap pricing feature in exchange for trendy and high fashion apparel. But remember, for every purchase made from such brands to save on mere pennies, the planet and its people are paying a much higher cost for fast fashion.
The fast fashion industry is killing our Earth slowly and steadily, and sustainable brands like those mentioned above are trying their best to design fashion that is responsible, thoughtful, and affordable. Now, it is up to us to embrace these fair trade companies to create a better and cleaner world together.