Disclosure:
Our editors handpick top-rated brands, vetted through our strict ratings. Purchases via our links may earn us a commission.
Learn more
Hey Fashionistas, tell me you haven't been bombarded with Fashion Nova all over your Instagram feed by now? If you love trending fashion and are wondering whether Fashion Nova is a Fast Fashion brand, then let me tell you: Yes, it is a fast fashion brand. It checks off all fast fashion criteria which involve new styles dropped at lightning speed, produced in massive volumes at sweatshops that promote workers' exploitation.
Fashion Nova has been blind to ethics and environmental duties since its very start. The brand is all about filling its pocket by distributing cheap-quality clothes at cheaper prices. Moreover, it doesn't maintain transparency in its supply chain so consumers never really get to know what's actually going on. Let's break down this brand to know Fashion Nova inside out.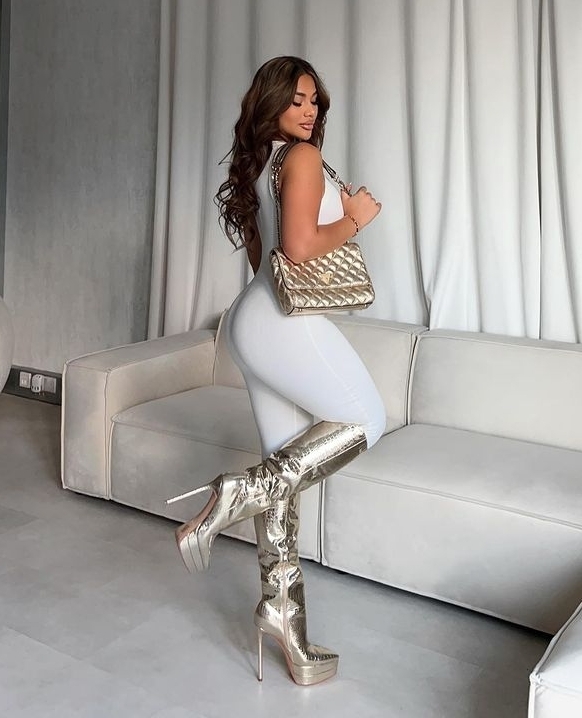 What is Fashion Nova?
Fashion Nova is a leading US-based fashion brand renowned for delivering the hottest season styles for men and women. It works around the business model of mass-producing runway designs that look expensive but are light on the pocket. The fashion retailer primarily operates online, targetting the youth globally.
Owing to its high-fashion yet affordable clothing line, it is a rage among Instagram influencers, celebrities, and, of course, millions of people worldwide. Additionally, Fashion Nova is a size-inclusive brand with sizing up to 4XL, which was just the cleverest thing to gain more clientele by catering to the plus-size category.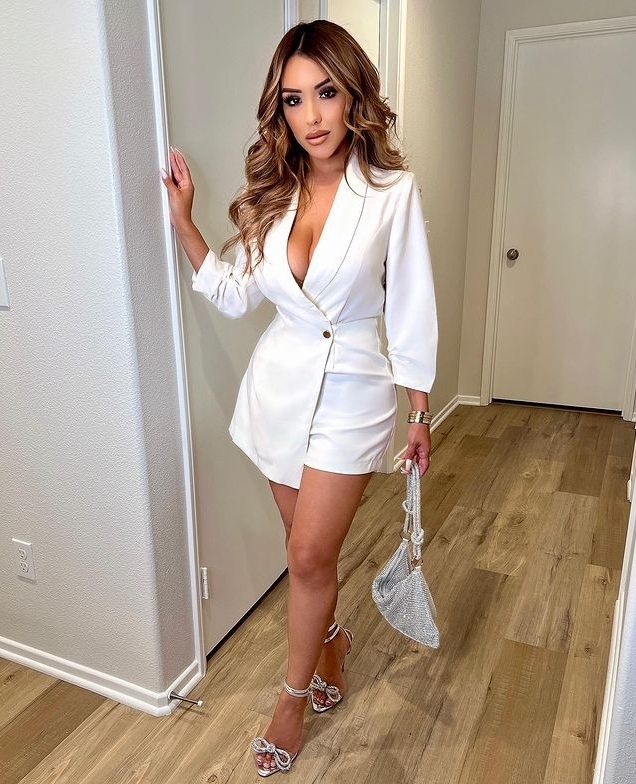 The multi-national clothing retailer has perfected the art of catching the youth's attention by investing massively in Instagram marketing. With over 21.4 million followers, Fashion Nova is one of Instagram's peak-performing fashion brands. It frequently collabs with influencers showcasing its collection and even encourages random selfie-takers to tag the brand on their social media handles.
95% of the brand's collections are sold at the mentioned price as most of its products are retailed below $50. However, some product categories, like crop tops, denim, and so on, are sold even cheaper.
When Was Fashion Nova Founded?
Fashion Nova was launched in 2006 by Iranian-American Richard Saghian in Los Angeles, California. He was introduced to the fashion world at an early age by his father, who owned multiple womenswear stores. Later Saghian founded his brand Fashion Nova, which initially started as a chain of cheap-priced clubwear stores in various Los Angeles malls.
The brand instantly became a hit amongst the youth for its trendy affordable collection, leading to Saghian launching its e-commerce website and Instagram handle in 2013. The fashion mogul is currently valued at a whooping US$1.4 billion. He is often categorized amongst the first fashion entrepreneurs to understand the power of social media buying in fashion.
Where is Fashion Nova Located?
Fashion Nova is headquartered at 2801 East 46th, Los Angeles, California. While the brand majorly operates online, it does have five brick-and-mortar stores in Burbank,Los Angeles, Montebello, Northridge, Santa Fe Springs, and Topanga of California.
While the brand doesn't have its own production units, it sources its clothing from about 1000 production units located around Los Angeles.
Where Does Fashion Nova Ship From?
Fashion Nova majorly operates online, but it does have five brick-and-mortar stores located in Burbank, Los Angeles, Montebello, Northridge, Santa Fe Springs, and Topanga of California. All orders are shipped worldwide from its Los Angeles warehouse within 3-7 business days.
Is Fashion Nova Ethical?
No, Fashion Nova is not ethical. The brand sources its collection from thousands of manufacturing units in Los Angeles which are actually sweatshops in disguise. Workers' exploitation is a norm in these factories where fair trade practices remain compromised. They are made to work under unsafe working conditions and neither receive fair wages nor have reasonable working hours.
Fashion Nova also does not maintain a transparent supply chain so consumers never get to know what goes beyond the factories it has partnered with.
Does Fashion Nova Use Child Labor?
There is a chance that Fashion Nova uses child labor, but again there is no concrete proof. Its clothes are produced in a network of LA sweatshops, where the majority of workers are undocumented, and most probably underage children are a part of it. While the brand claims it has a 'zero-tolerance policy' for forced or child labor, rumors have suggested otherwise.
Fashion Nova is pathetic when it comes to the labor conditions of its partnered production units. The brand doesn't have a code of conduct for its manufacturers and has been regularly reported for indulging in modern slavery. Most of the garment workers of Fashion Nova's manufacturers are either illegally forced to work without pay or are being paid extremely low wages, violating labor rights.
The LA-based clothing retailer doesn't hold any labor certification standards ensuring good working conditions, decent living wages, safety, and other significant labor rights for workers in its supply chain. In terms of supplier policies and audits, Fashion Nova doesn't publish any information and doesn't disclose its practices of forced labour and freedom of association.
Fashion Nova's Animal Welfare Policies
Fashion Nova uses leather, feathers, wool and other animal-derived materials in its clothing line. However, it doesn't disclose the sourcing points of these materials. Also, the brand is popular for its cheap prices and responsibly sourced animal fabrics are never going to be cheap.
Nevertheless, the brand does have a considerable range of vegan and faux animal-derived products.
Is Fashion Nova Sustainable?
No, Fashion Nova is not a sustainable fashion brand. A small section of its clothing line uses sustainable materials like organic cotton, hemp, Tencel, linen, and other recycled materials. However, the sources or certifications of these 'sustainable' materials are unknown.
In addition, Fashion Nova's collection is majorly made of synthetic materials like polyester, nylon, acrylic, and other cheap petroleum-based fabrics.
The brand also doesn't map out its water consumption levels, chemical release, greenhouse gas emissions, or wastage of resources across its supply chain. The multinational apparel giant still needs sustainability goals or a timeline to reduce its carbon footprint in the future.
Is Fashion Nova Fast Fashion?
Yes, Fashion Nova is a fast fashion brand. In fact, it should be categorized as 'furiously' fast fashion because of dropping about 600-900 designs weekly. Can you even imagine that?
New designs are stitched within 24 hours in factories and sent for a photo shoot to be introduced on the site. Later the designs are produced in huge volumes and brought to market. And if you thought that's crazy, Wait for this! The brand launches 26 seasons per year, which is a crazy 22 more than the usual four fashion seasons yearly. Like, Fashion Nova's business model would even put every other fast fashion brand to shame.
Is Fashion Nova Legit?
Yes, Fashion Nova is totally legit. With a 4-star rating on Sitejabber and a 4.4-star rating on Trustpilot, this brand is loved for its stylish clothing at cheap prices, easy navigation site, quick shipping and responsive customer support.
However, not everything can be perfect when it comes to operating on a huge scale, right? Many customers have reported cheap quality clothing (which we agree), late delivery and lost packages. Also while some complimented the brand's customer service, others bashed it for being unresponsive.
Some of the Best Sustainable Alternatives to Fashion Nova
Similar to other fast fashion brands like Emmiol, Fashion Nova also is a 'BIG NO' for every shopper, sustainable or otherwise. Show some love instead, to the amazing sustainable alternatives to Fashion Nova. The brands mentioned below not only build you a conscious wardrobe but also help you make a statement. Let's see what we've got.
1. CHNGE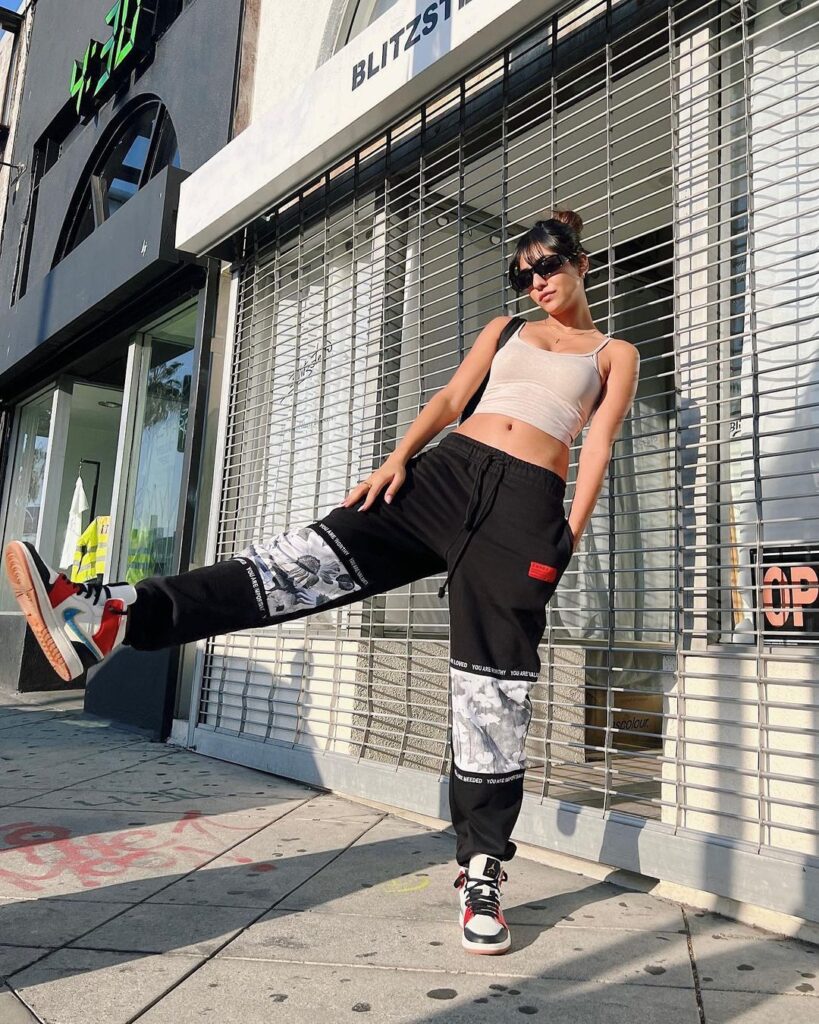 CHNGE is a sustainable fashion brand that uses certified 100% organic cotton in its clothing line. This US-based brand is Carbon Neutral certified and makes superior quality cool statement pieces that would last decades. We love CHNGE because, through a transparent supply chain, it celebrates every size sustainably.
2. Vetta
Vetta is an absolute love. This sustainable fashion brand is all about building a functional and classic wardrobe without overconsumption. Its 5-piece capsule collection, if mixed and matched would give you 30 fresh looks. If that isn't cool that what is? Plus, Vetta's clothes are ethically produced in Fair Trade-certified factories using only sustainable materials.
3. Quince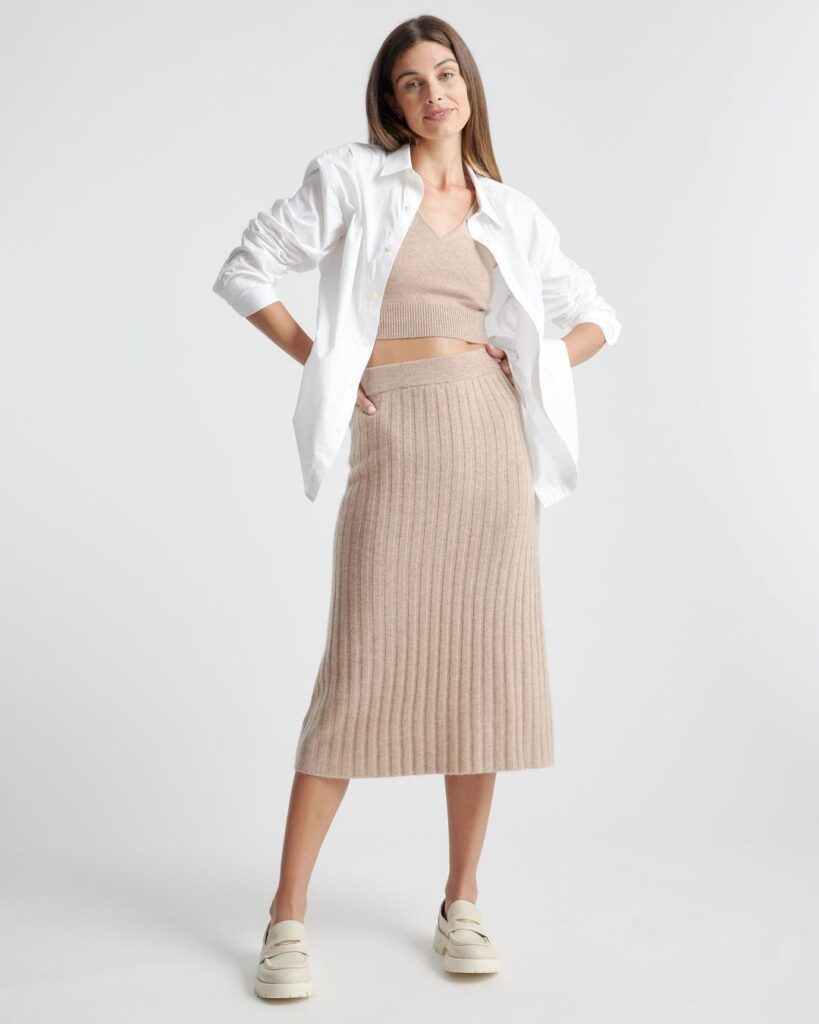 Quince believes in affordable sustainability and offers high-quality, timeless pieces at radically low prices. The Bluesign® brand uses certified natural fabrics like organic cotton, linen, cashmere, etc., to create chic and classic designs that you can use repeatedly. In addition, it follows a transparent supply chain and has a capsule section to make your shopping a smooth experience.
4. Made Trade
Made Trade is a one-stop destination for elegantly designed sustainable clothing, accessories, and home textiles. This woman-owned brand is Carbon Neutral certified and operates with products sourced from other small businesses and artisan cooperatives worldwide. Every product is verified and vetted for sustainability and transparency before being sold to its site. This ensures that you always indulge in sustainable shopping.
A Final Word….
So that's Fashion Nova for you. While the brand's popularity and revenues are reaching new heights at a regular pace, we are also witnessing a surge in conscious customers. We love how this section of compassionate shoppers prioritizes sustainable and ethical values over mindless consumption that is fast fashion. And as this section grows, sustainable fashion brands are also emerging, so that style is never compromised over morals. Kudos to always shopping right!