Disclosure:
Our editors handpick top-rated brands, vetted through our strict ratings. Purchases via our links may earn us a commission.
Learn more
If there's one thing not up for doubt is that everyone knows what fast fashion is and who ranks top on the list of fast fashion brands. But efforts are everything and you can't blame up-and-coming fast fashion brands for topping that list. Let's have a look at what is fast fashion in general and the big question – 'Is Emmiol Ethical?' in particular.
However, the world is in dire need of sustainability, and here's a fact check to help prove what we are saying, "Between 2030 and 2050, Climate Change is expected to cause approximately 250,000 additional deaths per year". And fast-fashion undoubtedly contributes heavily to this dramatic environmental change as it makes up for 10% of carbon emissions, dries up water resources, and let's not forget- pollutes those resources as well.
So even though big clothing companies and fashion brands like Gap.Inc, Zara, etc. might not take as big of a hit on their reputation, it's the new brands like Emmiol, having entered the market in recent years, who need to be careful with every step on the path of the fashion industry because the consumer is now more aware than ever before. Therefore, let's ask- Is Emmiol Ethical? Is Emmiol Sustainable? Or are the eco-fashion lovers in for a disappointment?
What Is Emmiol?
Emmiol is an e-commerce fashion company based in Hong Kong. The company believes in producing sustainable fashion which is why it operates as an online shopping platform with just one physical store in Hong Kong. It caters to women's fashion needs- apparel, lingerie, accessories, and makeover products.
Gaining popularity amongst its contemporaries, Emmiol produces the latest fashion trends when it comes to women. Started initially for women, Emmiol now produces men's apparel as well. Their unisex range of tees and sweats speaks volumes to fashion enthusiasts.
When Was Emmiol Founded?
Emmiol was founded back in 2020, just when the world was striving to get through each passing day during the Covid-19 outbreak! With a small aim in their mind, to help women of all ages enjoy fashion in the best way possible, Emmiol launched a variety of the trendiest women's fashion products.
Where Is Emmiol Located?
Emmiol Headquarters are Located in Tsim Sha Tsui, Southern Kowloon, Hong Kong.
Is Emmiol Ethical?
Emmiol is not ethical. They say actions speak louder than words. But while Emmiol may be putting in efforts to practice ethical fashion and separating itself from the fast fashion industry, it isn't providing the transparency the brand's customers deserve as aware and eco-friendly consumers.
Does Emmiol Use Child Labor?
Emmiol sources its clothing from factories situated globally, and although it asserts to enforce stringent guidelines promoting fair trade and ethical practices among its partner factories, the lack of substantiating evidence leaves room for skepticism. Determining whether Emmiol employs child labor or falls within the category of brands associated with sweatshops labor becomes challenging due to this lack of transparency and verification.
According to Emmiol's sustainability plan, Emmiol sets strict standards for its suppliers when it comes to human rights and transparency, and security- all three parameters being related to labor welfare. However, they don't provide their customers with the transparency that they demand from their suppliers.
There are no labor welfare policies on Emmiol's website even though it is an online shopping platform. There are no fact-checks or survey reports that suggest the clothing brand's supply chains are engaging in fair trade or that the brand regularly tracks its supply chains.
The fashion brand's sustainability plan doesn't even mention any legal actions or policies it will refer to in case of violation of standard labor laws. Therefore, we can't say that Emmiol tops our list of ethical brands.
Emmiol's Animal Welfare Policies
Emmiol had come into the market as one of the many gen-z fashion brands to practice sustainable fashion and introduced itself as a community that holds life, fashion, and animals dear to them. It states in clear words on its website that they strictly prohibit leather and fur in its designs to avoid fast fashion.
So we can say that Emmiol is cruelty-free. The fashion retailers' apparel on its site mentions the fabrics used for manufacturing so the customers can feel assured that their outfits are animal-friendly at the very least.
Although Emmiol claims to donate a part of its profits to the Animal protection association, that only makes us believe it to be semi-ethical because of its vagueness about labor welfare policies.
Is Emmiol Sustainable?
Presently, Emmiol can be called as a semi-sustainable brand. The fashion retailer's sustainability plan webpage also provides data on how many trees it has planted since 2021 and in which countries it has planted the trees. Moreover, it also provides numerical data for reducing CO2 emissions and water conservation since November 2021.
However, even with all this, Emmiol can be said to be semi-sustainable at best because it uses non-biodegradable and synthetic fabrics like spandex and blended polyester when instead it can sustainable fabrics like recycled polyester, organic cotton, etc. which have more shelf-life and are comparatively more sustainable materials than regular polyester and cotton blend.
Add to that the fact that the fast fashion retailers' manufacturing of the latest fashion trends does happen in bulk and at low costs which is precisely how one may describe the fast fashion industry- trendy, cheap, and quantitative (and at times qualitative).
What Is Emmiol's Sustainability Policy?
The sustainability policy of the brand aims to use sustainable materials for its apparel and packaging to reduce environmental waste, introduce recyclable packaging, and neutralize its carbon footprint by donating to One Tree Planted, therefore lessening its environmental impact.
The clothing company has set the 24th of every month as Emmiol Green Day wherein it donates $0.1 of every purchase made on this date to the environment. The brand's seriousness for environmental sustainability was also reflected in its Green Day events held in the past eight months wherein it planted 1000s of trees in multiple locations in America and Canada.
While Emmiol doesn't provide data about its use of sustainable materials and supply chain monitoring presently, it promises to provide transparency on this front in the near future.
Where Does Emmiol Ship From?
All the orders are shipped from Emmiol's warehouses. Emmiol is an online shopping fashion brand and doesn't have its manufacturing units. It sources all its fashion products from third-party manufacturers.
Is Emmiol Fast Fashion?
It's safe to say that Emmiol practices sustainability to avoid Fast Fashion. According to the online shopping platform's sustainability plan, the fashion brand gives back to the environment for all that it takes by donating to One Tree Planted and therefore tries to neutralize its carbon footprint.
Is Emmiol Legit?
Yes, Emmiol is a legit and trustworthy online brand. With about 710K followers on Instagram, Emmiol is quite popular as it remains true to its word to offer trendy and fashionable clothing and accessories at reasonable prices, alongside being a semi-sustainable brand. The brand's website has an easy checkout system to cover your shopping needs and delivers within the estimated time.
However, there's a lot of controversy regarding the quality of Emmiol's clothing, while many consumers have reviewed the products to be of amazing quality and fit, an equal number of people have shared unpleasant experiences concerning that the clothes are not true to size and are made of low-quality fabrics. But then opinions differ, especially in terms of a new online clothing brand, and it is to be noted that with a huge number of followers on a social media platform, there can't be unreliability issues with Emmiol.
Some of the Best Sustainable Alternatives to Emmiol
From pricey to spicy fashion looks, online fast fashion retailers like Ted Baker, Buckle and Shekou have it all covered for you to do some fashion shopping.
But we urge you to consider some of these colorful clothes by some of the best sustainable fashion brands that don't burn a hole in your pocket:
1. Folklore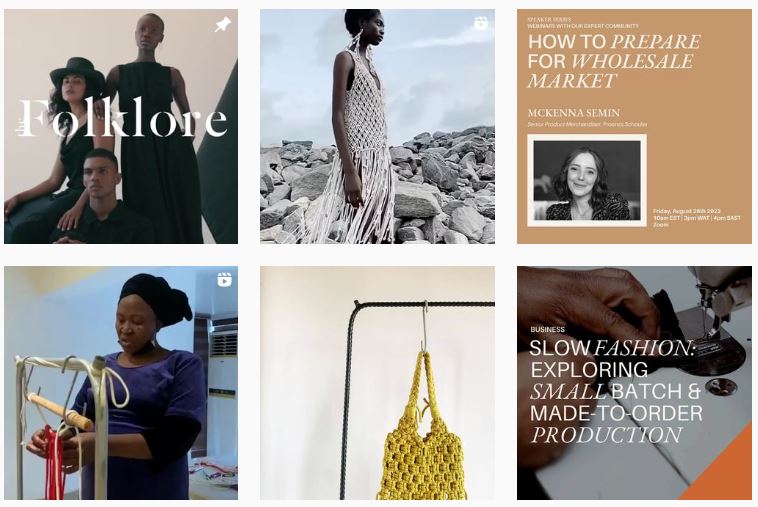 An online fashion company based in New York, Folklore operates a multi-brand concept store. All brands ought to be exclusive and sustainable to feature their apparel on this online shopping platform.
An epitome of slow fashion, Folklore keeps a limited stock of all the luxury items. These items include fashion and home accessories both manufactured and designed by local artisans in multiple parts of Africa. Buying from Folklore also means you are supporting Black-owned businesses! Their products range from $25- $800.
2. Made Trade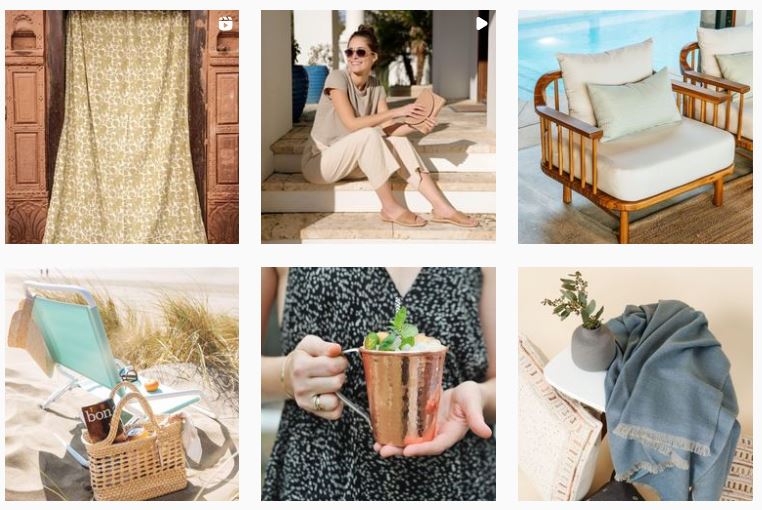 Imagine a platform where you can get vegan, sustainable, and fair trade clothing brands all in one! Add to that a price range of $40- $500! Made Trade helps make this imagination come true.
Customers can sit in their comfort space and carouse through all the fashion brands and their brand values and sustainability practices before ordering the apparel, accessories, shoes, and home goods of their liking. Moreover, they can find clothing for both men and women on this online fashion retailer platform.
3. Accompany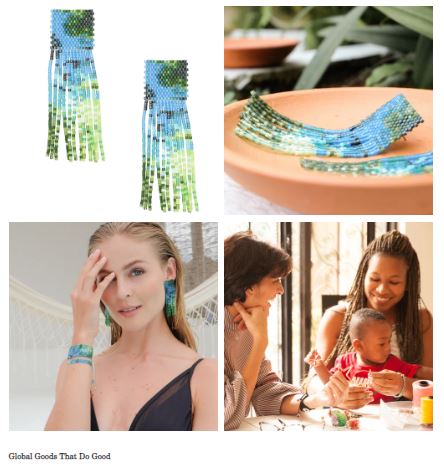 An online fashion brand that sells fashion crafts, Accompany sells women's apparel, jewelry, shoes, and home goods. This fashion brand practices ethical fashion as it uses sustainable fabrics like organic cotton, recycled fabrics, etc., and works with fairtrade manufacturers who employ local artisans from various parts of the world like India, Columbia, etc.
One of the few affordable sustainable brands in the slow fashion industry, this fashion retailer also provides details of its product makers on the product pages! This fashion retailer's price range lies between $25- $500.
4. Kaight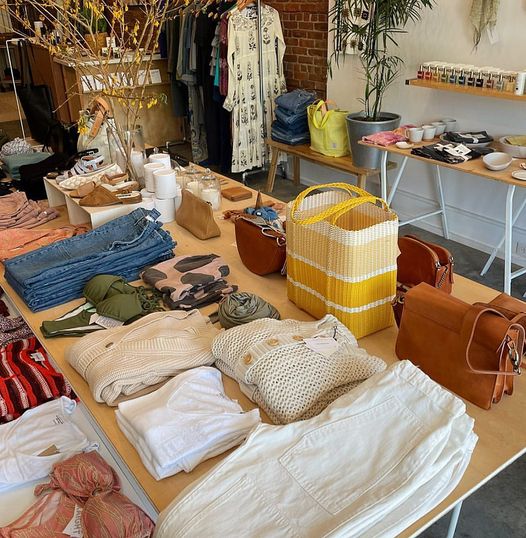 Kaight operates as a curated boutique whose every item comes off as chic as it can be. What makes Kaight an excellent ethical fashion choice is that all its fashion products ought to meet at least one of the many criteria it has set: the items should either be locally produced, zero or low waste, fair trade, or made from organic and sustainable fabrics. This clothing brand's price range is between $15- $250.
Conclusion
As a brand launched in the fashion industry midst of an era that is high on sustainable awareness and, therefore, sustainable brands, Emmiol is just beginning its journey towards its goal of practicing sustainability to its maximum limit. At the moment, Emmiol can only be called non-ethical, cruelty-free, and semi-sustainable.
But sustainability is the end goal according to the vision of this clothing brand and we are just as excited as Emmiol to see them deliver their plans of selling high-quality and sustainable fashion products to their customers and rank high on the list of ethical brands.