Disclosure:
Our editors handpick top-rated brands, vetted through our strict ratings. Purchases via our links may earn us a commission.
Learn more
My lovely Brits, if you are here, then I'm sure you too are overwhelmed with the destruction of fast fashion brands and want to embrace ethical fashion. And to ease your search, I've done the groundwork to bring you the most ethical clothing brands in UK. So hop on board because affordable ethical clothing is the new 'vibe.'
No more compromising on style because brands like Birdsong, Boden, Monsoon, Sézane, Elvis & Kresse, Dai, JulieMay, and many more, make it easy for you to choose both fashion and sustainability.
When you choose to invest in ethical clothing brands over fast fashion brands, you choose the preservation of the planet, people, and animals. You buy local, support local, and reduce your carbon footprint while keeping your fashion statement intact!
17 Ethical Clothing Brands in UK
1. Lavender Hill
2. Dai
3. Elvis & Kresse
4. Sézane
5. Birdsong
6. JULIEMAY
7. Toby Tiger
8. Surf Kernow
9. Been London
10. People Tree
11. Plant Faced Clothing
12. Rapanui
13. Mother of Pearl
14. Fanfare
15. Baukjen
16. Boden
17. Monsoon
Not from the United Kindom?
Check out our favorite lists of:
Our Favorite Ethical and Sustainable Clothing Brands in UK – 2023
1. Lavender Hill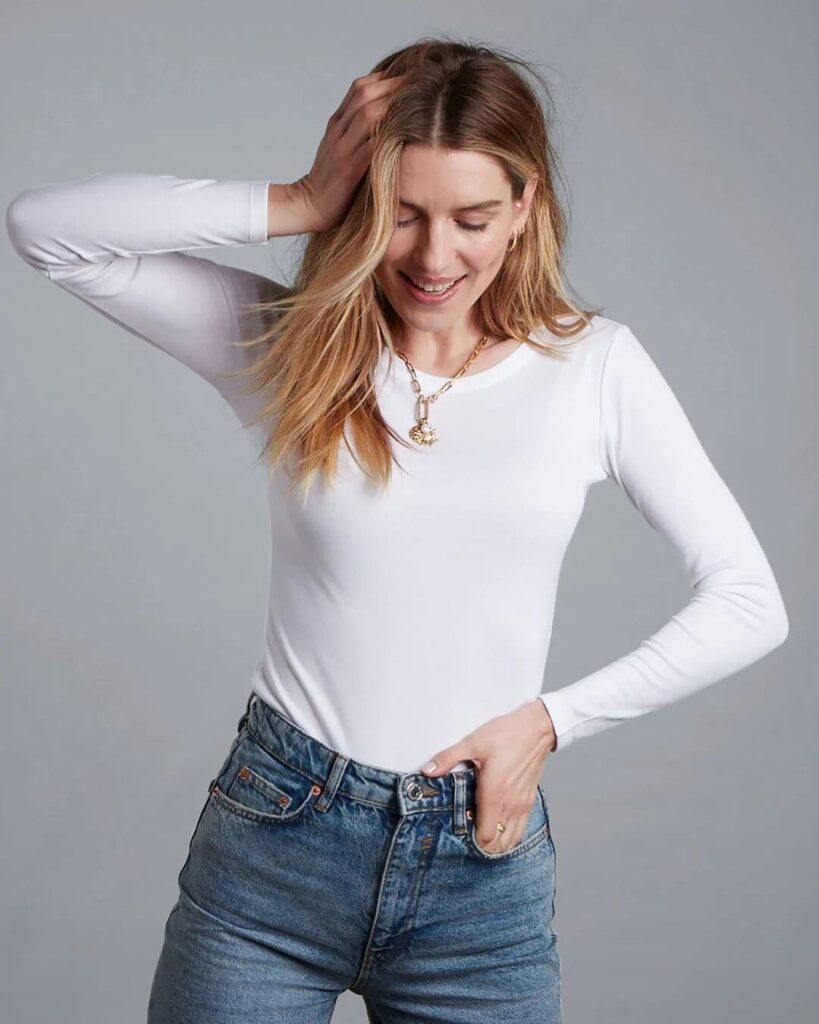 Place of origin in UK: London
Founder(s): Isobel Ridley
Values: Advocates for slow fashion, Fabrics are produced in a Carbon-Neutral factories, Empowering women and communities through employment opportunities, Fair Living Wage to employees, Transparent supply chain, 100% Recyclable packaging, Supporter of Terra Carta Initiative, Partnered with Thrift+ to fight textile waste
Certifications: Oeko-Tex® Certified dyes
Price Range: £35-£150
If you want to own a clean and chic closet, you've got to stack up on the essentials, and nobody does dreamy luxurious staples like Lavender Hill. With a wide range of versatile tees and tops, loungewear, sleepwear, underwear, and so much more, this label crafts foundation pieces that are evergreen in style and can be easily mixed and matched. The best thing? Their collection is built to flatter 'Every Body.' So you can get dressed the fuss-free way and look stunning while feeling great.
Lavender Hill uses the finest natural materials such as organic cotton, linen, Tencel modal, Tencel lyocell, cashmere, and merino wool, giving you the softest touch imaginable. Passionate about traceability, their entire fabric line can take you back to the source of origin. As one of the most ethical clothing brands in the UK, it works with fair trade factories in England and some European countries, where employees' well-being is prioritised.
2. Dai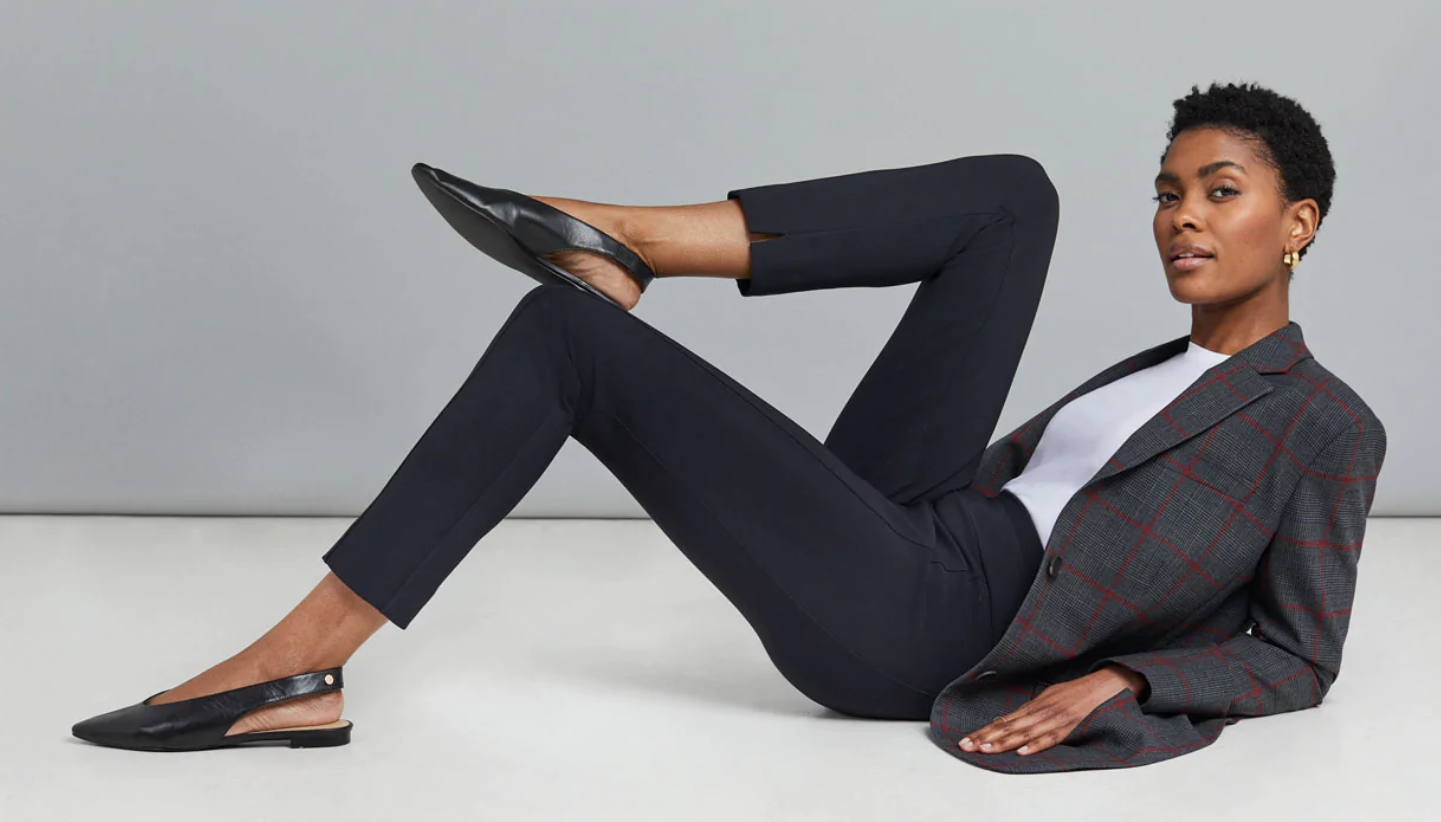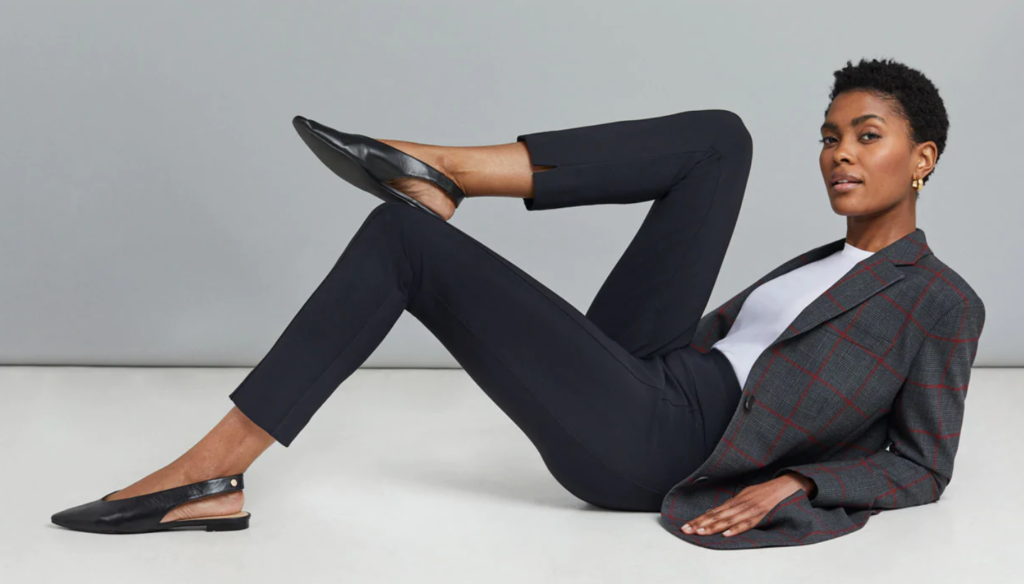 Place of origin in UK: London
Founder(s): Joanna Dai
Values: 100% carbon neutral shipments, Circularity, London Living Wage to employees, By Women, For Women, Transparency in the supply chain, Diverse Workforce, Use of eco-certified fabrics, Waste Recycling, 72% of their fabric mills are powered by renewable energy, 100% electricity at London headquarters from renewable energy, FSC certified single-use plastic-free packaging, Recycled yarns collection, greenhouse gas emissions reduction
Certifications: B Corp Certified, 88% of their textiles are Eco-Certified (Oeko-Tex® Certified), FSC certified packaging
Price Range: £40-£500
Dai was started in 2017 with a commitment to do good for the planet and women. The result was: smart fabrics at a planet-friendly speed, produced in limited quantities using eco-fabrics and premium craftsmanship exclusively for women.
The aim is to beat fast fashion brands and produce comfortable and confident ethical fashion for women standing tall at the top of the business world.
3. Elvis & Kresse
Place of origin in UK: Kent
Founder(s): Kresse Wesling
Values: Vegan Fire-hose Collection, Fair Trade, Living Wage Employer, Fully powered by renewable energy, Reclaimed Fabrics, Reclaimed Packaging, Transparency, workshop in England in a listed and environmentally restored Mill, Handmade products, personalized products, Donations to the Fire Fighters Charity, Barefoot College, British Forces Foundation, and The Costa Foundation
Awards: IE Award for Sustainability in Luxury, 2011 Cartier Women's Initiative Awards Winner, 2012 Walpole British Luxury Brands of Tomorrow Awards Winner
Certifications: B Corp Certified, Certified Social Enterprise, Real Living Wage Employer Accredited by the Living Wage Foundation
Price Range: £10-£350
Founded in 2005, Elvis & Kresse is a reclaimed luxury brand making bags, belts, and much more from decommissioned fire hoses that end up rotting in landfills. Over 300 tones of material have been reclaimed till now. They also work with leather off-cuts discarded by premium brands. For this, they partnered with the Burberry Foundation in 2017 to tackle the problem of leather waste.
4. Sézane
Place of origin in UK: London
Founder(s): Morgane Sézalory
Values: Use of low Impact eco-friendly materials, Durability, Quality, Production of sustainable capsule collections, Traceability in Supply Chain, Recycled Packaging, Certified Organic Cotton, Transparency, Fair Trade
Certifications: B Corp Certified, 72% of their organic cotton is Global Organic Textile Standard GOTS certified, 44% of their wool is RWS certified (Responsible Wool Standard), 82% of their silk is Oeko-Tex 100 certified, and 87% of viscose is FSC Mix certified
Price Range: £30-£300
Born in France and later entering the British market, Sézane is one of those affordable ethical clothing brands that have it all! From dresses, t-shirts, and tops to belts, skirts, jackets, knitwear, and much more at accessible rates.
Crafted using the expertise of the best ateliers Sézane aims at creating the best fashion while also keeping in mind its environmental footprint and engagement in the community.
5. Birdsong
Place of origin in UK: Shoreditch, London
Founder(s): Sophie Slater and Sarah Neville
Values: Made-to-order clothing for waste reduction, Ethical manufacturing, Use of low Impact Sustainable materials, Workers' Rights, Fair Trade, Organic, Closed Loop, Reclaimed fabrics, London Living Wage, Transparency, 100% Recycled Packaging, Ethical Supply Chain
Awards: Winner of Queen's Award For Enterprise
Certifications: B Corp Certified, Certified Social Enterprise, Real Living Wage Employer Accredited by the Living Wage Foundation
Price Range: £8-£260
Birdsong is an affordable ethical clothing brand promising its customers 'no sweatshops, no photoshop.' The brand provides employment to women in dire need of it all the while protecting the planet with their sustainably and ethically made products.
6. JULIEMAY
Place of origin in UK: London
Founder: Tiffany Chiu
Values: High-quality natural materials, Fairtrade, Ethical production, Partnered with Greenspark to support sustainable projects, Collaborated with The Research Group in Breast Health
Awards: The Best Lingerie Brand of the Year- Winner of London & South East Prestige Award 2022. JulieMay Lingerie has also been selected as one of the nation's 100 most inspiring small firms by the Small Business Saturday UK campaign
Certifications: Accredited by AllergyUK
Price Range: $23-$86.
Undeniably intimate wear is a huge part of our lives, and a recent purchase of JulieMay lingeries just hit me at the right spots. Like, who wouldn't love bras made to give this extreme level of comfort combined with elegance? As a person with sensitive skin, allergies are not new to me, so I always make sure to go for intimate wear that is breathable and gentle on my skin. And on the hunt for the most organic, hypoallergenic and ethically made innerwear, I stumbled upon JulieMay, which definitely raises the bar for lingeries.
The UK-based sustainable lingerie brand has an amazing collection of bras and briefs primarily made with GOTS Certified Organic Pima Cotton and 100% Organic Silk. With no exposure to elastics or synthetics, JulieMay's bras are super comfortable, supportive, feel luxurious, and keep allergies at bay.
The brand's range of bras is categorized under-
Comfort bras to lounge around the day.
Non-wired bras for everyday use.
Back support or Sports bras for that extra added support needed during workouts or runs.
Front Fastening for a hassle-free attachment.
Skin Tone Collection with shades ranging from ivory and warm golden to cocoa and many more to seamlessly match any outfit. Plus, these are mastectomy bras with removable paddings and pockets to fit every size comfortably. So thoughtful!
Bralettes for that oomph factor.
Their brief line comprises of-
Silk & Organic Cotton Brief.
High-waisted Organic Cotton Full Brief.
Sustainability and ethical practices are the core of JulieMay. Its entire collection is handmade with love in its exclusive fair trade production units with no harsh chemical processing and negligible water usage. With a sizing range of up to 42DD, this brand's lingerie collection is scientifically proven and dermatologically approved to be allergy-friendly and antibacterial. Also, for being so thoughtfully made to give exceptional comfort, JulieMay's intimate wear range is fairly priced.
So yes, gone are the days of bras that bring discomfort to ladies with synthetic allergy reactions. JulieMay, you have my heart! Congratulations on being one of the most sustainable lingerie brands and proving that flattering bras can be made mindfully to cater to sensitive skin beauties.
7. Toby Tiger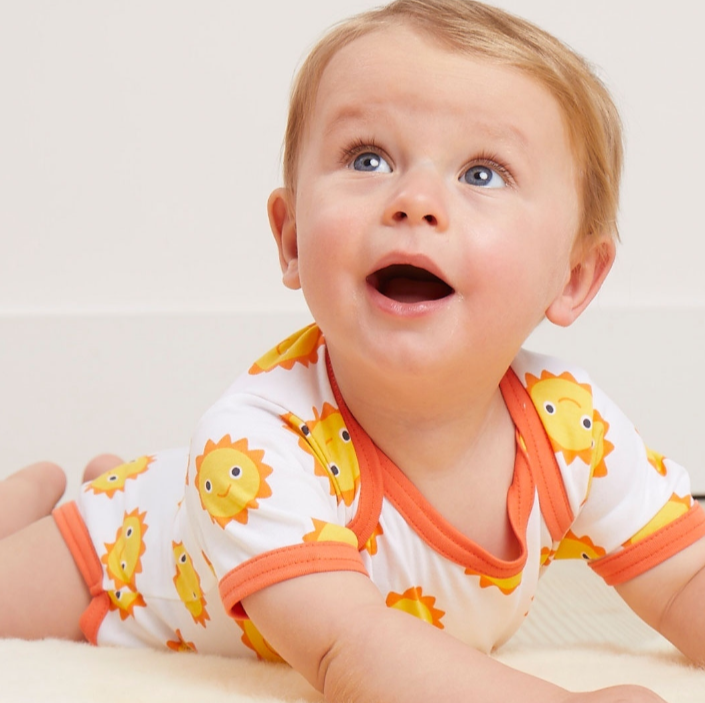 Place of origin in UK: Brighton
Founder(s): Zoe Mellor
Values: Organic Cotton, Sustainable, GMO-free fabrics, Pesticide-free fabrics, Reduced water consumption, Waste Reduction, Fair Trade, Fair Living Wage, Timeless designs, Kids-friendly, Family Run & Operated, Transparency in the supply chain
Awards: Awarded best ethical brand 2019 by LOVEDBYPARENTS, Won Silver at 2019 Junior Design Awards, Won Silver at 2020 Made for Mums Awards
Certifications: Global Organic Textile Standard (GOTS) Certified, Organic Soil Association Certified
Price Range: £5-£56
Brought to life in 1998, Toby Tiger is a family-run independent company making sustainable and ethical fashion for babies and toddlers. The brand believes in the betterment of the kids, the workers, and the planet.
All their clothes are made from GOTS certified organic cotton, timeless quality, comfortable fit, and are super kind to sensitive skin. Add to this the fact that their clothes are super affordable, and you are good to go and fill your bags!
8. Surf Kernow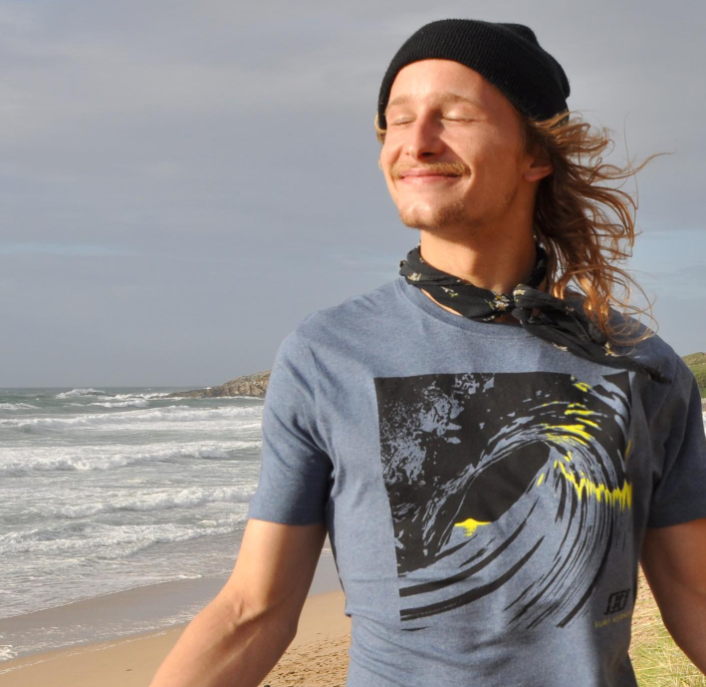 Place of origin in UK: Cornwall
Founder(s): Greg Matthews
Values: Family-run, Fair Trade, 100% Organic, Carbon Neutral, Circular, Locally Made, Vegan, Sustainable, REAL Living Wage, Recycled Cotton, Plastic-free Packaging, Human Rights Protection, No Toxins, Organic Cotton, Sustainable Manufacturing, Renewable Power, Green Transport
Certifications: GOTS Certified, Certified by Fair Trade Organization, Certified by Fair Wear Foundation, PETA-Approved Vegan, Organic Soil Association Certified, Certified Climate Neutral, Certified EarthPositive Apparel
Established in 2017 with an aim to prove that alternative apparel does exist, Surf Kernow produces ethically made and sustainably sourced clothing with as little environmental impact as possible. All their clothes are designed and printed locally in Cornwall using 100% Organic fabrics, workers are paid a REAL Living Wage, and manufacturing is done with a motive to reduce carbon footprint.
9. Been London
Place of origin in UK: London
Founder(s): Genia Mineeva
Values: Women-owned and Operated, Vegan, Organic, Waste Recycled Fabrics, Timeless Designs, Zero Waste Policy, Low Carbon Footprint, Transparency in the supply chain, Re-forestation, Ethical Manufacturing, No Harmful Substances, Offer Repairs
Awards: Winner of Drapers Magazine's startup competition and Finalist in Sustainable Lifestyle Awards
Certifications: Certified Global Recycled Standard, PETA-Approved Vegan, Certified STANDARD 100 BY OEKO-TEX®, Trademarked Vegan by The Vegan Society, Certified Bluesign Product, Global Organic Textile Standard (GOTS) Certified, Recycled 100 Claim Standard
Price Range: £12-£400
Been London was born from the founder Genia Mineeva's efforts at finding potential in 'waste' that wasn't being realized. Mineeva was determined to create a market for recycled materials and the result was Been London's timeless and trend-proof accessories produced using innovation, local skills, and heritage.
The brand offers bags made from tannery off-cut leather, discarded clothes, single-use plastic bottles, and even apple skins. Other recycled materials that are used in the production are Regenerated Nylon, Recycled Cotton, Vegan Pineapple Leather, Recycled Polyester, Vegan Apple Skin Leather, and Recycled Leather.
10. People Tree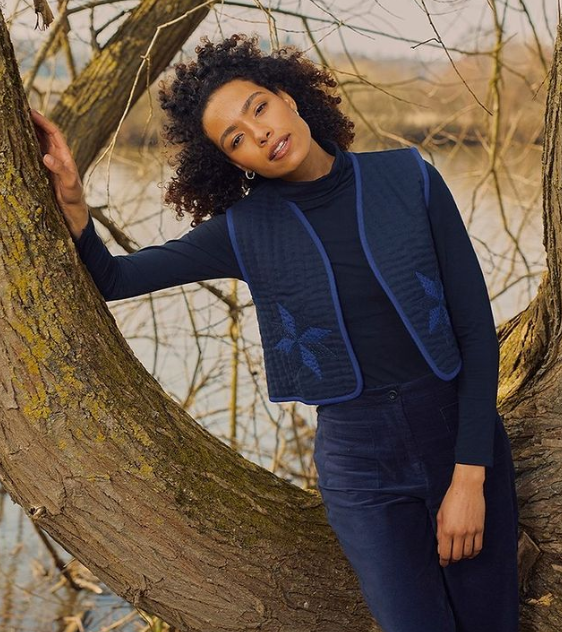 Place of origin in UK: London
Founder(s): James and Safia Minney
Values: Fair Trade, Transparency in the Supply Chain, GOTS certified Organic Cotton, Fairtrade Cotton, GOTS certified dyes, natural fibers, Handcrafted Products, Ethical Manufacturing, Fair Wages, Good Working Conditions, Environmental Best Practices, Gender Equality
Awards: WGSN Global Fashion Awards 2010, Cosmopolitan Fashion Awards 2010, High Street Fashion Awards 2010, Reveal Magazine Fashion Awards 2010, Observer Newspaper Ethical & Fair Trade fashion Awards 2009, 2009 Safia Minney was awarded an MBE in The Queen's Birthday Honours, Cosmopolitan Fashion Awards 2008, 2008 People Tree won the best eco-fashion website at the Green Web Award
Certifications: Global Organic Textile Standard (GOTS) Certified, PETA-Approved Vegan, Organic Soil Association Certified, Certified Fair Trade by Fairtrade International (FLO), Guaranteed Status member of The World Fair Trade Organization (WFTO), Lenzing Certified TENCEL
Price Range: £4-£190
Established in 1991, People Tree creates all the ethical essentials a woman could need using sustainable fabrics and Fair Trade best practices. The brand brings you innovative, affordable fashion all the while respecting people and the planet. It also makes use of traditional artisan skills such as hand weaving, hand knitting, hand embroidery, and hand block printing.
11. Plant Faced Clothing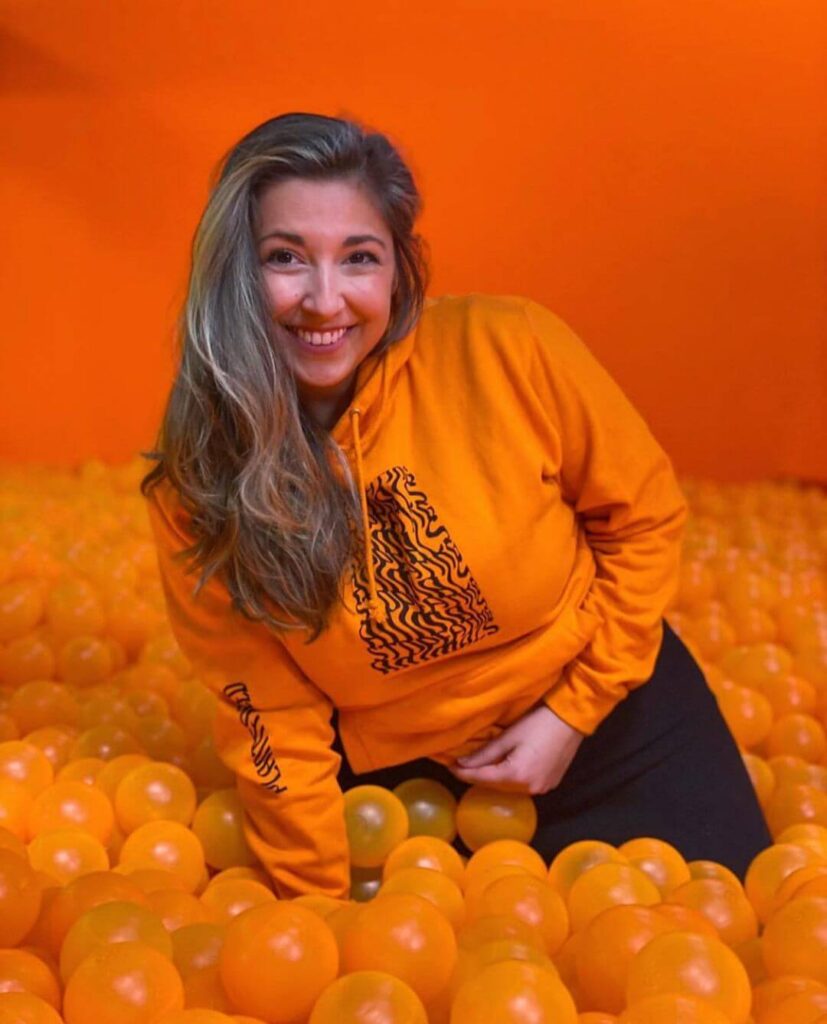 Place of Origin in UK: London
Founder: Charlie McEvoy
Values: WRAP Certified factories, 100% Vegan clothing, Limited amount of wastewater generation and chemical usage, Recycling
Certifications: Global Organic Textile Standard, PETA Cruelty-Free, Fair Wear Foundation
Price Range: £10 – £99
Unisex streetwear made cruelty-free minus sweatshop production— That's Plant Faced Clothing for you! Its funky collection of gender-neutral t-shirts, hoodies, sweatshirts, and pants are all things cool and oh-so-comfy. With fully vegan materials and water-based dyes, this label aims to offer sustainable clothing at an affordable price. What's best? They ship worldwide.
About 90% of their products are made using low-impact materials like certified organic cotton, recycled plastics, etc. Advocating fair trade practices Plant Faced Clothing works with certified factories, ensuring workers' well-being and overall development.
12. Rapanui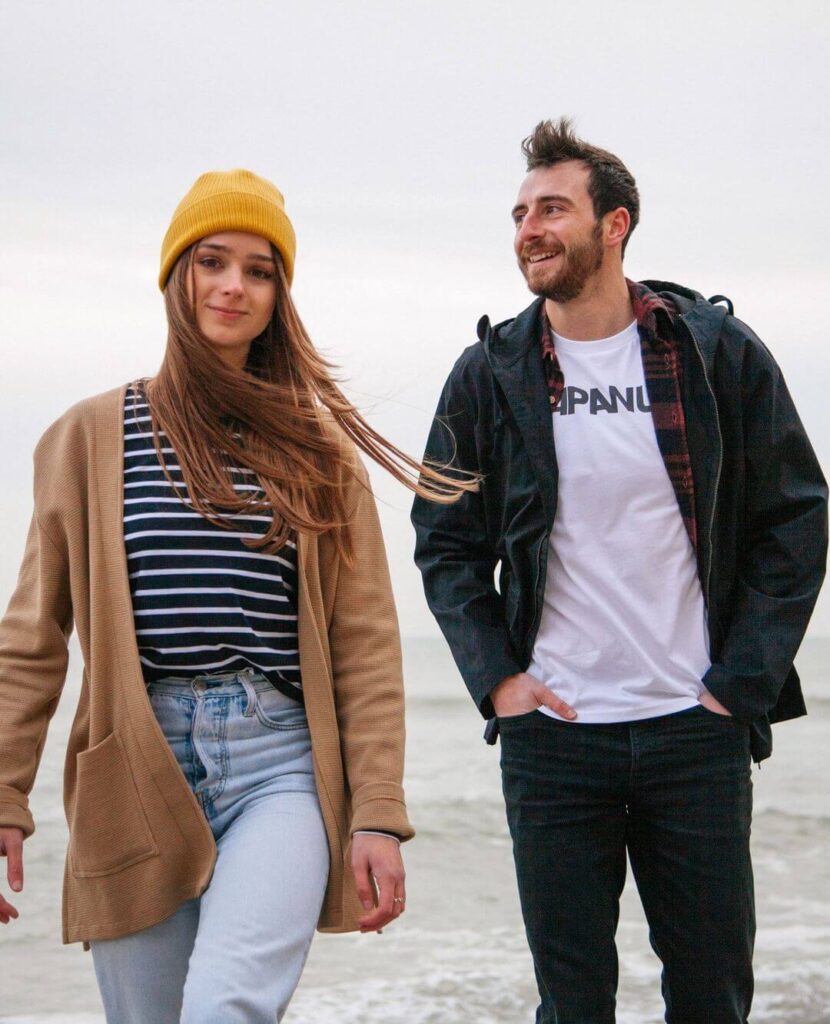 Place of Origin in UK: The Isle of Wight
Founders: Brothers Mart and Rob Drake-Knight
Values: Carbon Neutral,Fair trade practices,Plastic free packaging,Recyclability,Eliminating textile waste by repurposing, Wastewater treatment
Awards: The Queens Award
Price Range: £20 – £79
Do you love the breezy oceans and the thrill of surfing? Then Rapanui's collection is going to make you jump on your seats! This vegan label practices a circular economy by designing sustainable clothing for men and women. Surf towels, socks, knitwear, intimate wear— They have it all! Including customized t-shirts and hoodies. Sick! Did I mention everything is ethically made using natural materials like certified organic cotton in a wind-powered factory?
13. Mother of Pearl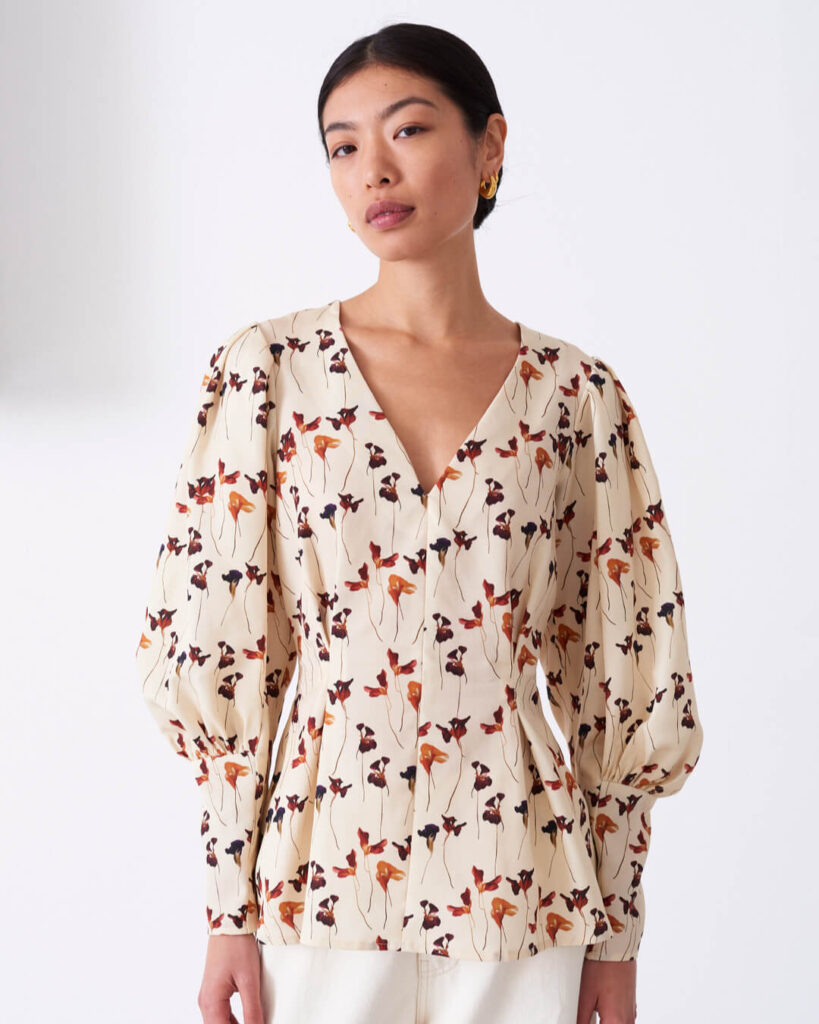 Place of origin in UK: London
Founder: Amy Powney
Values: Organic and responsible fabrics, including mulesing-free wool, Creates slow fashion pieces to reduce carbon footprint, Materials are traceable from 'Fabric to Final,' Local sourcing, Fair trade manufacturing, Greenhouse gas emissions reduction
Price Range: £345-£650
If you love to stand out in a crowd and do it sustainably, then Mother of Pearl is your answer! The luxury womenswear label celebrates the individuality and authenticity of a woman with its designer collection of dresses, tops, statement coats, and more.
With sustainability at the core of its operations, MOP uses a high proportion of eco-friendly materials like responsible mulesing-free wool, organic cotton, and so on. Dress for every occasion with a clean conscience because this brand ensures fair payment of living wages and safe working conditions across its supply chain.
14. Fanfare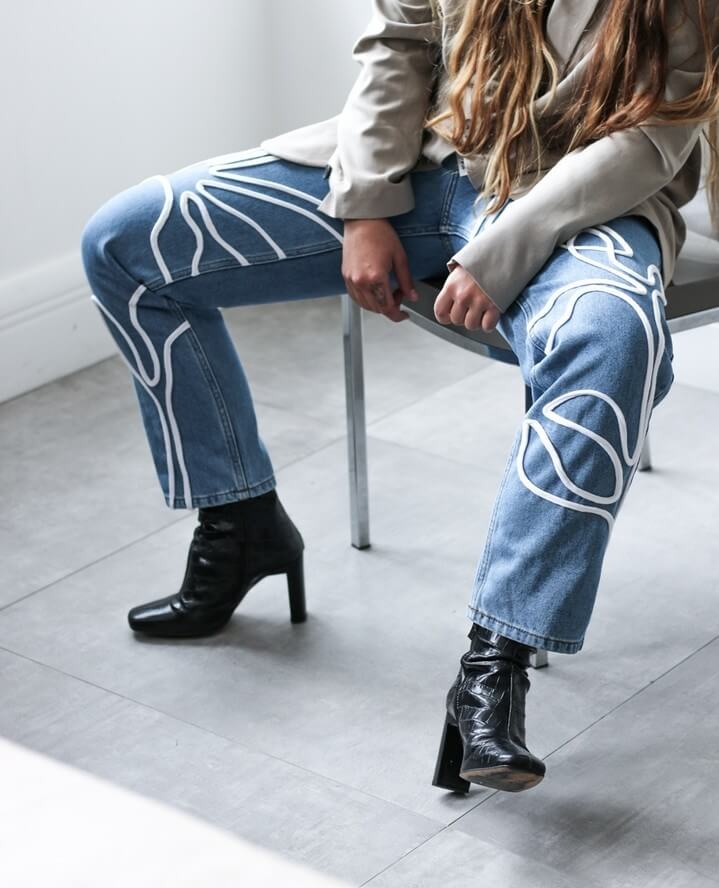 Place of origin in UK: London
Founder: Esther Knight
Values: Local manufacturing,Women empowerment by supporting with employment opportunities,Refurbishes vintage clothes, Uses rescued textiles, Circular economy, Reduces carbon emission and wastewater generation
Price Range: £120- £225
Launched in 2018, Fanfare is an independent fashion house paving the way for circularity and positive change. Its modern and contemporary styled women's and unisex clothing range is bold and made to last forever, without compromising on style.
Championing sustainability and drive for innovation, Fanfare uses recycled materials to reduce the negative environmental impact. This label promotes slow fashion to disrupt the ever-changing fashion industry. You can find revived vintage pieces turned into something new and hot in its 'Fanfare Label Vintage' section. Moreover, it also offers repair services, a take-back scheme, and a lifetime product guarantee. Worth every penny!
15. Baukjen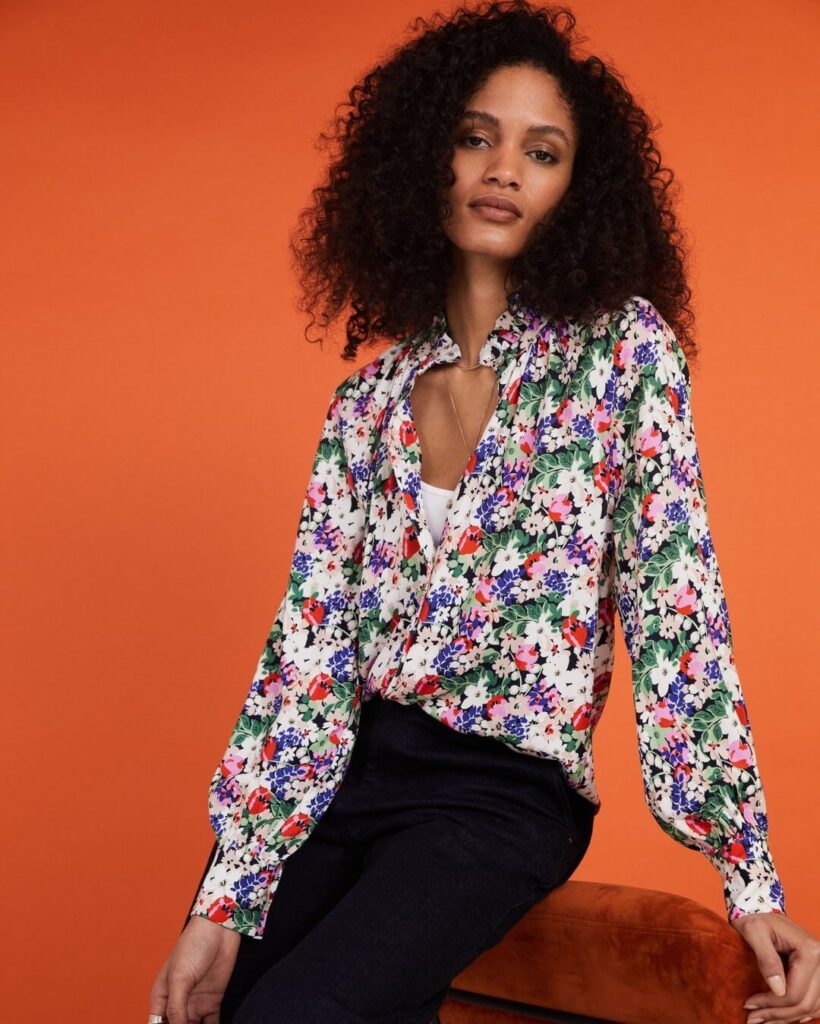 Place of origin in UK: London
Founder: Baukjen de Swaan Arons
Values: Slow fashion,Supports poverty-stricken areas,Designed in London and manufactured in fair trade organization certified Portugal factories, Transparent supply chain, Biodegradable and recyclable Packaging
Certifications: B Corporation
Awards: UN Global Climate Action Award
Price Range: £129- £349
'Designed For Good,' Baukjen is a womenswear label that focuses on environmental, ethical, and sustainable style. Its range of dresses, blouses, blazers, and more are timeless high-quality pieces that will forever remain in style. Every piece of clothing at Baukjen is thoughtfully-designed to instill a sense of confidence.
The label is certified as a B Corp for its endless endeavors for the People and the Planet. It partners with small-scale facilities in Portugal for production, where workers are entitled to fair pay and good working conditions. It also has a 'Pre-Loved' section where you can buy gently-used Baukjen pieces at steal deals.
16. Boden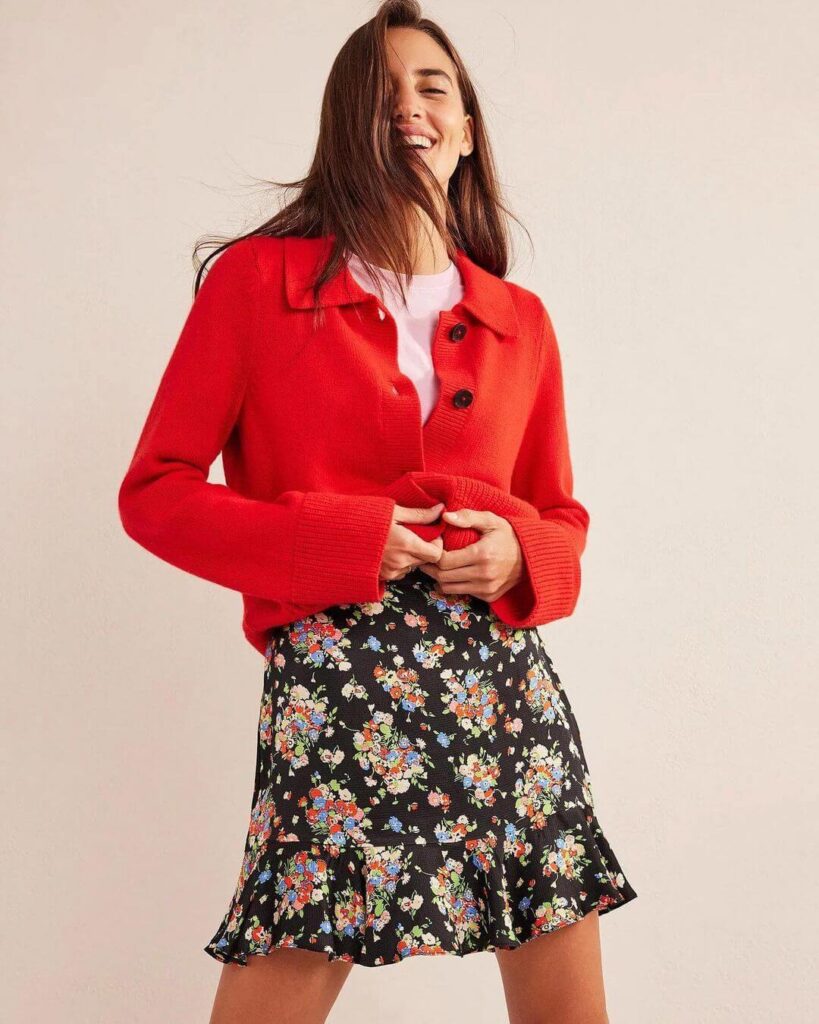 Place of origin in UK: London
Founder: Johnnie Boden
Values: Supports charities like The Charlie Waller Trust, British Baby Banks, etc., Partnered with factories that adhere to fair trade organization standards, Transparency, Responsible and high-quality fabrics
Price Range: £130- £420
Boden is an affordable ethical clothing and accessories brand for men, women, and children. Committed to creating "No rubbish clothes," this label offers superior quality, classic styles that will stay in your closet for a long time. So whether you're looking for flowy floral dresses, tailored contemporary suits, or cape coatigans, Boden has it all!
The fashion brand uses the best mindful materials to reduce its greenhouse gas emissions. In addition, it has a transparent global supply chain where manufacturing takes place in certified fair trade factories. To top it all, Boden contributes generously to multiple charities that work for underserved families, educating young people, and so on.
17. Monsoon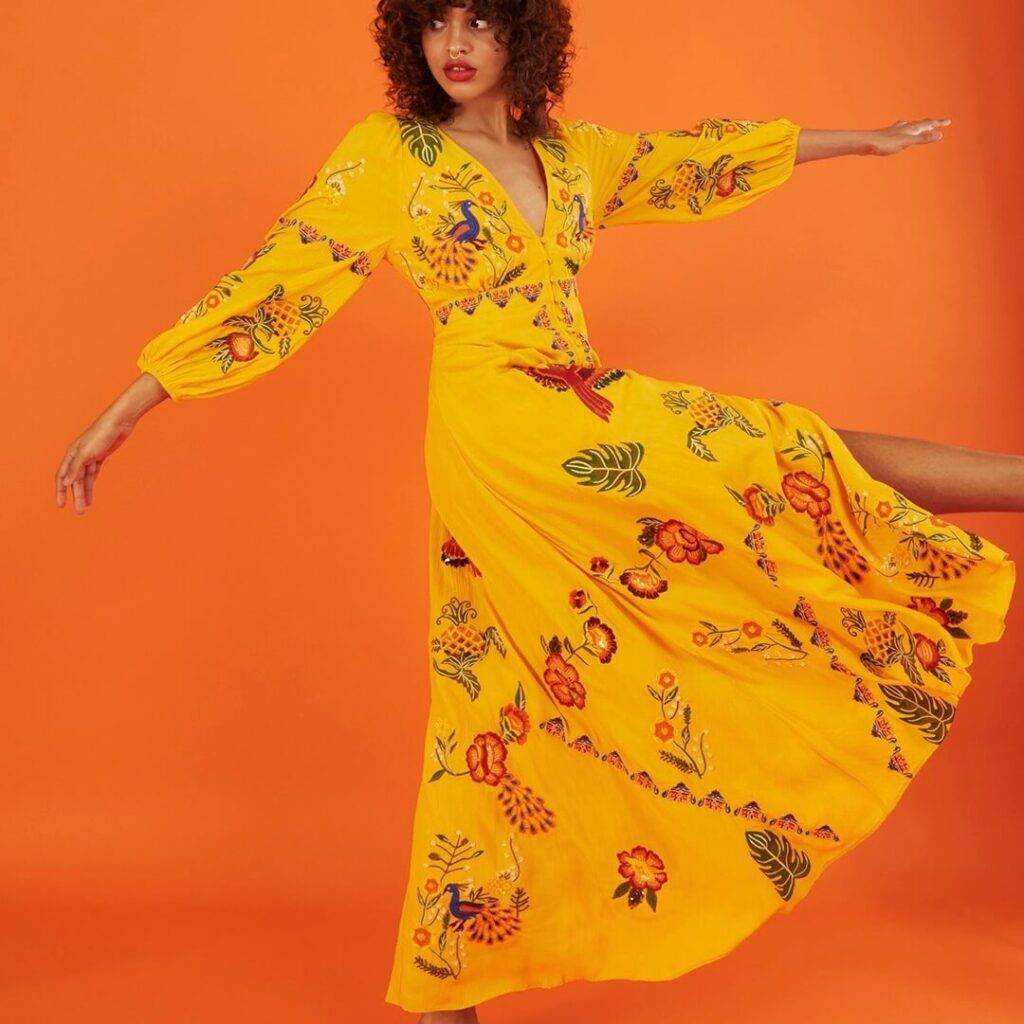 Place of origin in UK: London
Founder: Peter Simon
Values: Supports small Indian communities with employment opportunities, Founder member of the Ethical Trading Initiative (ETI), The Monsoon Accessorize Trust supports worthy causes concerning healthcare and education for 10,000+ women and children across Asia
Price Range: £75- £225
Monsoon is a sustainable lifestyle brand that will sort your entire family's clothing and accessories need. If you love to dress up in bohemian-inspired clothes, then this store is for you. From drinks to desk wear and dramatic to beachy wear, compliments are guaranteed with this label's affordable and stylish ethical fashion. With sizes up to 24, it caters to the 'extended sizing' audience as well.
Monsoon pledges that by 2025, 90% of their entire range will be sustainable. What's unique about this label is— its collection is heavily inspired by the traditional art forms and handloom crafts of India. As a result, it closely works with small Indian artisanal communities to keep the artwork alive while providing them the opportunity of earning a decent livelihood.
Conclusion
Knowing that all the fast fashion brands combined are responsible for 10% of the world's carbon emissions is scary. Demands have changed, as more and more people see the planet deteriorating and the fashion industry swimming in exploitative profits. No wonder ethical fashion is in full swing as folks rush to find affordable ethical clothing brands. Because who would care for the planet, if not us?
Certified organic cotton, along with a multitude of mindful fabrics are in vogue, and greenhouse gas emissions reduction is a must! Ethical clothing brands in UK are on their way to making zero waste and low carbon footprint a reality because what the folks' demand, the folks shall get!