Disclosure:
Our editors handpick top-rated brands, vetted through our strict ratings. Purchases via our links may earn us a commission.
Learn more
There has been an explosion of ethical and sustainable fabrics in recent years, made of all sorts of bizarre, out-of-the-box natural or recycled materials as a base. New techniques and low-impact processes are merging technology and fashion driving the industry towards a more eco-friendly future. Guess a portion of the fashion industry finally got the message- 'The Earth is dying.'
But even in your wildest dreams, could you ever imagine that the fruit behind the aesthetic upside-down cakes or the popular piña coladas would end up turning into leather? No, we've not lost our marbles and Yes, you've read that right, pineapple leather is a thing and it is called Pinatex. A ground-breaking innovation to vegan leather.
Folks! Make way for the leather of the future 'Piñatex'. Known to be a revolutionary fabric Piñatex is made of pineapple waste and is considered to be the pioneer among vegan leather alternatives for its durability and looks. Like, pineapple waste and leather? Would you believe that? But surely such a transformation can only be possible after some high-end complex processing steps. And that brings in the question if Piñatex is really a sustainable fabric or not.
What is Piñatex Fabric?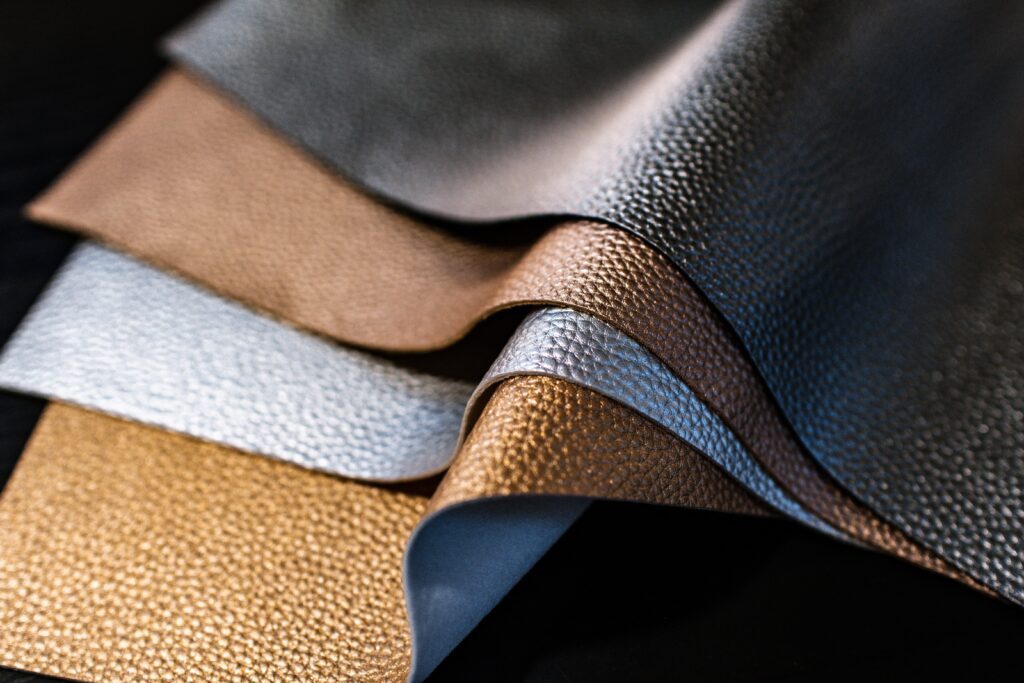 Piñatex is a type of semi-synthetic leather that is made of cellulose fibers derived from pineapple leaves, a by-product from the pineapple harvest in the Philippines which is otherwise considered as agricultural waste. Known for its tensile strength and versatility, Piñatex is a sustainably sourced textile that requires less water (Because Hello! no extra production needs, remember?) and does not contain any toxic chemical processing. A perfect vegan alternative to leather. Crazy, right?
However, Piñatex is not 100% biodegradable as it contains Polylactic Acid and Polyurethane resin coating. But innovations are on the move and soon with the right mix of science Piñatex would be made fully biodegradable.
The journey of Piñatex started back in the 1900s when Dr. Carmen Hijosa was working as a leather goods consultant in the Philippines. She observed that the leather produced there was not only environmentally unsustainable but also of poor quality, involving a hazardous manufacturing process for the workers. Since then Dr. Hijosa has been tirelessly working towards creating a planet-friendly and cruelty-free substitute for animal hide.
After 7 years of intensive research, Piñatex was finally introduced to the world in 2015 by London-based company Ananas Anam. Dr. Carmen Hijosa is the Founder, Chief Creative & Innovation Officer for Ananas Anam Ltd. who holds a vision to create a socially and environmentally responsible fashion industry.
How is Piñatex Fabric Made?
Piñatex is made up of pineapple plant leaves. These leaves are not those tiny ones that sprout on top of the fruit, instead, these leaves are the plant itself that sprout around the pineapple and are quite larger in size. Normally only the fruits are used while the whole plant is discarded. However, the production of Piñatex has given the pineapple farmers of the Philippines an additional source of income.
Piñatex production starts by collecting pineapple leaves of suitable size after the pineapple harvest. Using semi-automatic machines long and string-like fibers are extracted from these leaves which are then washed and naturally dried under the sun. Once dried, these fibers go through a purification process to remove all impurities, leaving behind a fluff-like material which then is blended with PLA (a corn-based Polylactic acid).
Next, the blend then undergoes a simple mechanical process, and 'Piñafelt' (a non-woven mesh) is created. The Piñafelt rolls are then shipped to Spain or Italy for finishing where they are dyed in GOTS (Global Organic Textile Standard) certified pigments followed by a REACH-compliant resin top coating for a metallic sheen, water-resistance, durability, and strength. Voila! Piñatex is ready.
Is Piñatex Fabric Sustainable?
Yes, Piñatex is a sustainable and vegan fabric. You see, with sustainable fabrics, it can't always be black and white. In comparison to the highly controversial processes of traditional leather production, Piñatex is way more eco-friendly and humane. After all, isn't it incredible to utilize waste pineapple leaf fibers into making something as exotic as leather without the cruelty and unsustainable practices involved? Who would've thought of it?
Since these pineapple leaves are a by-product from existing pineapple harvest, so even the raw material does not require any additional natural resources to produce. Indeed a wholesome outcome!
Do you know? 264 tons of Co2 emissions were saved in making Piñatex by using 825 tons of waste leaves from the pineapple harvest, which are otherwise discarded. Trust us, That's massive! Inspired by the principles of a circular ecosystem, the by-product generated from the manufacturing process of Piñatex called Biomass is converted into organic fertilizer or bio-gas. This fertilizer is used by the farming communities, thereby closing the loop of Piñatex's production.
Although Piñatex is not fully biodegradable, the good news is, 80% of it is biodegradable. In fact, the base material of Piñatex can only be biodegraded under controlled industry conditions. The natural content in Piñatex is of a higher percentage, making it one of the best sustainable fabrics.
Is Piñatex Fabric Affordable?
Yes, Piñatex is affordable and about 30% cheaper than traditional leather. And why not? It is made completely of pineapple leaves which are considered as waste by the agricultural industry and would otherwise be burnt or left to rot. So, you see, there are absolutely no production costs or heavy-duty processing charges involved in manufacturing Piñatex, making it a sustainable fabric for both the environment and the pineapple farming communities, majorly from the Phillippines.
Piñatex Fabric Certifications
Piñatex Fabric Properties
Piñatex is a strong, and versatile fabric.
The fabric is soft and flexible, with a textured surface just like pure leather.
Unlike conventional leather, Piñatex is not toxic at all and has a longer lifespan just like leather.
Breathable and water-resistant, this non-woven textile can be easily colored with GOTS-certified pigments, cut, stitched, and embossed into making plenty of lifestyle products.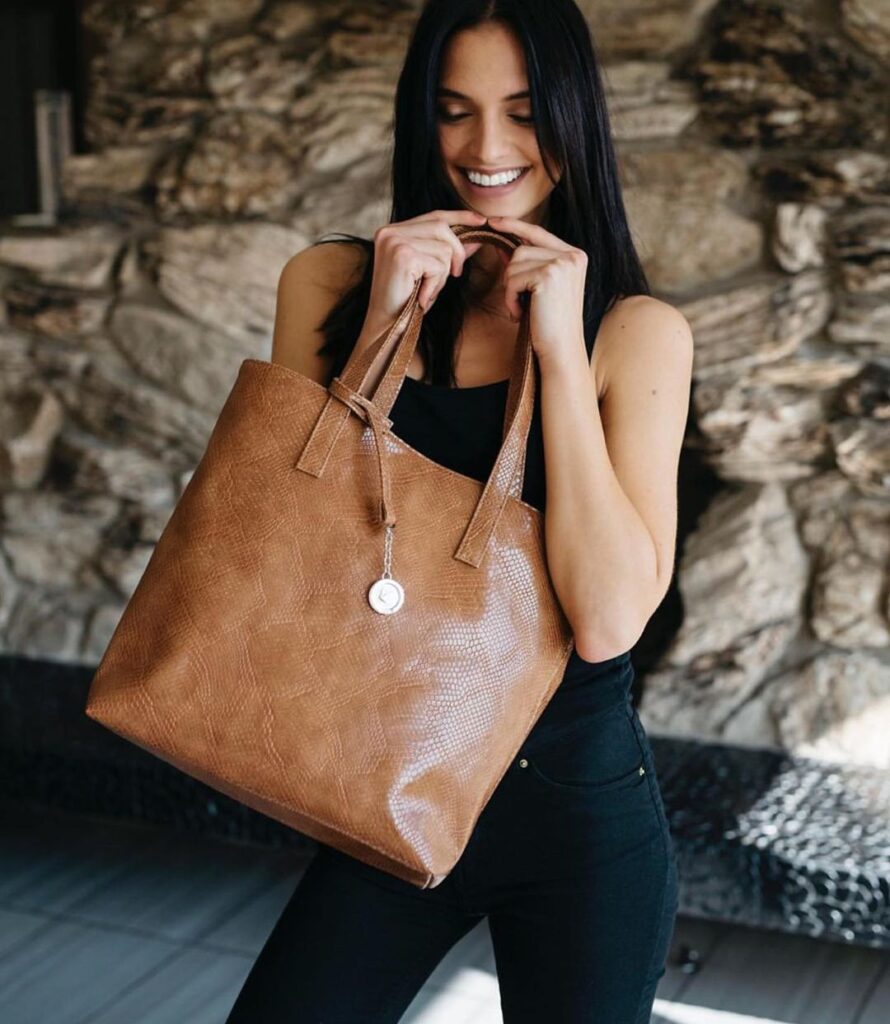 Pros & Cons of Piñatex Fabric
Pros of Piñatex Fabric:
Piñatex is vegan and cruelty-free leather
It is lightweight and affordable compared to pure leather.
It is water-resistant and easy to care.
It has good tensile strength and resilience.
Piñatex is soft, gives a luxurious look, and is very comfortable.
It is moth/fungus and wrinkle-resistant.
Piñatex is a more sustainable option than traditional leather.
Cons of Piñatex Fabric:
Piñatex is not 100% biodegradable.
It has low thermal stability and elasticity.
It has low resistance to heat, hence it doesn't keep you as warm as a pure leather product does.
Piñatex is labor intensive.
If not taken proper care of, Piñatex products may be damaged easily.
Although Piñatex is long-lasting and durable but it doesn't last for decades like genuine leather.
Uses of Piñatex Fabric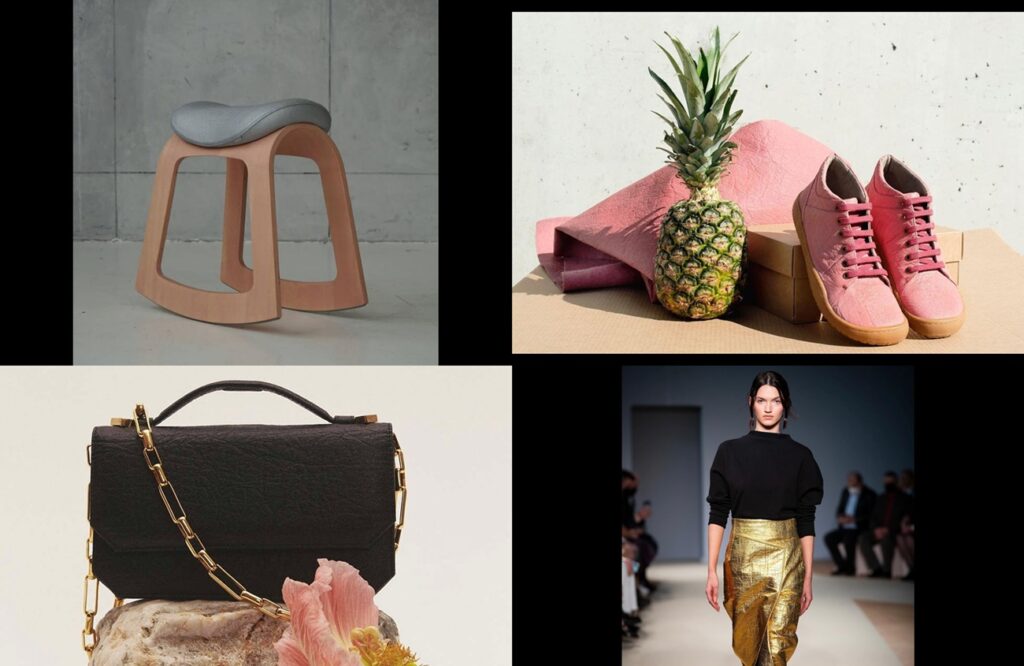 Piñatex is a vegan alternative to traditional leather and a fairly recent addition to sustainable fabrics. This non-woven textile can easily be used in crafting-
Fashion & accessories like clothing, belts, wallets, shoes, watch bands, and handbags.
Soft interior furnishings like couches, cushion covers, bed headboards, bean bags, etc.
Automotive applications like car seat covers.
Can Piñatex be Used as a Clothing Material?
Yes, Piñatex is being used to create a wide range of clothing. Basically, every piece of clothing that can be made in leather, is eligible to be crafted in Piñatex as well. For example, Jackets, Gloves, Blazers, Dresses, Trousers, Skirts, Shirts, Parkas, etc.
Can Piñatex Replace Animal Leather?
Piñatex is a cruelty-free, vegan and sustainable leather than can fully replace animal leather. The leather industry has been damaging the environment since its commercialization. Cows are raised in concentrated animal feeding operations (CAFOs) where toxic chemical processes are used to prepare the animals' skins fit for leather extraction.
Heavy metallic instruments are used by the workers for the hide processing and this is not only a threat to the lives of the workers but also the wastewater generated is released in the nearby areas polluting rivers and lakes. Leather manufacturing is a dirty business and with the emergence of plant-based non-toxic leather, it's high time to replace animal leather completely.
How to Care for Piñatex Fabric
It is recommended to use a cloth soaked in warm soapy water to clean your Pinatex product. Avoid submerging the product in water, as this may cause unrepairable damage.
Allow the product to dry naturally. Never use a heat source like an iron or steamer to dry more quickly, as this could also damage the product.
Using a natural colorless wax is recommended to maintain the sheen of your Piñatex products. Take a small amount of the wax on a soft and dry cloth and rub sparingly in a circular motion over the textile until the product fully absorbs the wax.
After the wax application, leave your product to dry naturally for 24 hours or more if required.
Buff off the excess wax, if any, with a dry cloth or soft brush after a day of natural drying. And Voila! your Piñatex product is as good as new.
Famous Brands & Designers That Use Piñatex Fabric
Piñatex is quickly gaining popularity. Thousands of brands have already started to offer products made from this vegan leather. Below is a list of some of the top-notch brands we highly recommend-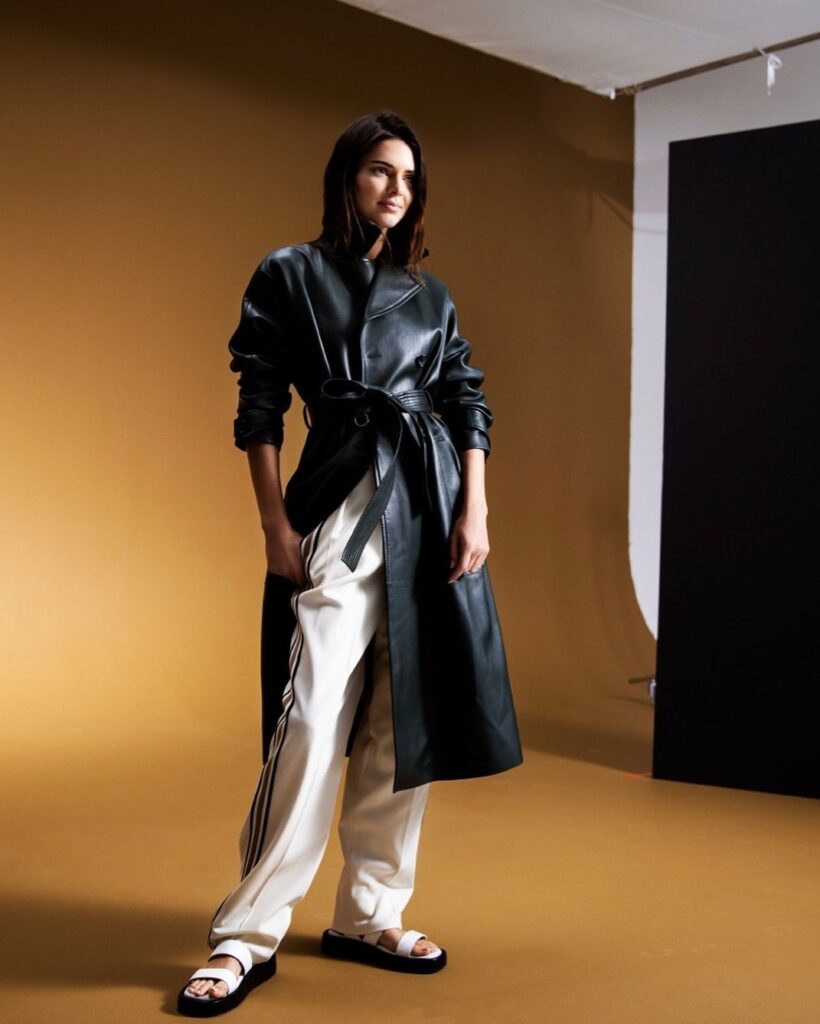 Best Alternatives to Piñatex Fabric
Piñatex is so far our favorite form of vegan leather so far, because of its high level of likeliness to pure leather minus cruelty. One needs to learn more about vegan leather as it is often confused with vegetable tanned leather. Now that you're intrigued to know more vegan alternatives to leather, well, here we go-
MuSkin- Another plant-based form of vegan leather MuSkin is made of mushrooms grown in a closed-woven system to get a specific size and shape, vital to get the desired designs and textures. Although it is processed in a similar manner to animal leather, the tanning technique on the other hand remains chemical free and completely natural. With suede-like touch, MuSkin is 100% biodegradable and can be the next big thing.
Apple Eco Leather- Apple Eco leather also known as Apple Skin is made from the skin and dry leftover residue after apple juice is extracted. Originating in Bolzano, Italy, Apple leather is made by converting apple waste to powder form, later on, combined with polyurethane and coated onto a polyester canvas. Because of the inclusion of these chemicals, Apple leather is not fully biodegradable. It has a paper-like feel but looks similar to pure leather.
Coconut Leather- Made from waste products from coconut processing plants, Coconut leather is the new vegan alternative to pure leather. Developed by an Indian start-up Malai, Coconut leather is robust, flexible, durable, and highly resembles genuine leather. And the best thing, It is 100% biodegradable. So all you need is to pop it into the compost once you are done using it, and ta-da, it'll be gone. What can be easier or more sustainable than that?
Conclusion
With compassionate shoppers on the rise, it feels great that finally, people have started to care more for our planet and the ecosystem. This in turn encourages brands to embrace sustainable fabrics. Piñatex, so far, has won our hearts. Because, Why not?
With an amazing story behind it, Piñatex is an innovative and extraordinary fashion solution to finally quit on leather. Now all you conscious shoppers who love the feel of leather but never purchase it because of your values, Well, Piñatex got your back. Happy Shopping!
FAQs
Is Piñatex a fabric?
Piñatex is a semi-synthetic leather and is considered as a perfect alternative to conventional leather.
Is Piñatex a good fabric?
Piñatex is a really good, durable vegan leather that looks and feels just like any other conventional leather.
Is Piñatex fabric natural?
Piñatex is an artificial fabric with natural raw materials, that is, pineapple leaf fibers as its base.
What is Piñatex made of?
Piñatex is made from processing pineapple leaves that are considered as an agricultural waste product.
Why is Piñatex sustainable?
Piñatex is a sustainable fabric because it is sourced and processed through eco-friendly measures.
Is Piñatex expensive?
The price of Piñatex is 50 euros per linear meter. It is a little less expensive compared to genuine leather.
Are things made from Piñatex fabric safe for use?
Yes, Piñatex fabric is completely safe to use as it is vegan and no harmful chemicals are used in its processing.
Is Piñatex fabric like leather?
Yes, Piñatex fabric strongly resembles leather. It was invented to replace traditional leather and the horrors that go behind leather production.
Is Piñatex fabric stretchable?
No, Piñatex fabric is low on stretchability.
What does Piñatex feel like?
Piñatex feels just like traditional leather and also shares most of the properties of any good quality leather.
Is Piñatex durable?
Yes, despite being a semi-synthetic form of leather, Piñatex is quite durable, if you take the necessary care involved. It has passed ISO international standards tests for tear resistance, strength, abrasion resistance, etc.
What is Piñatex coated with?
Piñafelt is coated with GOTS-certified pigments and a resin top coating to make the end product Piñatex.
Is Piñatex waterproof?
Some Piñatex leather ranges like Piñatex Original/Pluma/Mineral/Metallic are water-resistant, not exactly waterproof. Whereas, Piñatex's Performance variety is waterproof.
Where can I buy Piñatex fabric?
Piñatex can be brought from the founder company Ananas Anam. Apart from that many reputed sellers offer the fabric and a lot of brands are offering clothing shoes, and home furnishings made with Piñatex as well.
Is Piñatex toxic?
No, Piñatex is not at all toxic. As it doesn't undergo any sort of harsh chemical processing.