Disclosure:
Our editors handpick top-rated brands, vetted through our strict ratings. Purchases via our links may earn us a commission.
Learn more
Our world is full of people who express themself by sticking to safe and neutral colors like shades of black, blue, beige, white, and brown. However, an equal section of the masses love to go all out with their clothing choices that comprise of bold and fun colors, funky and cheerful prints to liven up the day. And while its all good to let your clothes do the talking— ever wondered how fashion brands create those spirited and colorful garments?
Fast fashion brands have the reputation for being mindless of absolutely everything. The colorful apparel you usually see on their website or store front is made up of toxic chemical dyes. These chemicals are extremely hazardous for the workers, and also generates huge amounts of wastewater that are released in our ecosystem untreated. But if you're one of our conscious colorful birdies', don't be disheartened, because colorful sustainable clothing brands has got your back!
Today, I bring to you some top-of-the-line ethical and sustainable clothing brands that will help you express yourself in the most vibrant way possible. With a bold and colorful collection, these slow fashion labels use the best of plant-based non-toxic dyes that are good for the planet, the people and you. Also a lot of them offer sustainable plus size clothing for our curvy babes.
Best Colorful Sustainable Clothing Brands
1. Mayamiko
2. Birdsong 
3. TAMGA Designs
4. Lucy & Yak
5. The Social Outfit
6. Mara Hoffman
7. Tasi Travels 
8. Gung Ho London
9. OhSevenDays
10. No Nasties
11. Veja
12. Dedicated
13. Colorful Standard
14. MATA Traders
15. Batoko
16. Dazey L.A.
17. ILK + ERINE
18. Osei Duro
Conventional Fabrics
For all conventional fabrics like organic cotton, linen, and synthetic fabrics, the production and disposal of these fabrics lead to plenty of wastewater and therefore global carbon footprint. Ironically, what one wears from the influence of society causes a harmful environmental impact on the society.
In the last decade, the values of fashionistas have changed, and more environmental-friendly brands and materials have been brought to the table for beautiful tailor-made fits that highlight the best aspect of your persona.
What Clothing Defines You?
A good outfit and good hair day help you feel confident and vibrant, clothes define your values and the places you've been to and come from. And so It's pertinent that the world shifts to more sustainable fashion and hence ethical clothing brands that engage in fair trade practices and don't have a harmful environmental impact.
Therefore, we take your time to introduce you to some really chic and affordable ethical clothing brands that use GOTS-certified organic cotton and don't limit the fashion diva inside you to only the minimalist and sober designs but bring to you a vast range of prints and patterns, street style, workwear, fun, and colorful sustainable clothing!
18 Colorful Sustainable Clothing Brands That are Sure to Brighten You Up
Apart from some affordable sustainable clothing brands, we are sure you'll revive your wardrobe with choice pics from these awesome colorful sustainable clothing brands too.
1. Mayamiko
Mayamiko is a brand run by women and rooted in London, its clothing showcases Malawi artisanship. The textiles used by the brand are organic and recycled fabrics like certified organic cotton and traditional textiles from Asia, Africa, and Italy and the dyes are non-toxic.
The brand only employs fair trade labor and traces all of its supply chains as a member of the WTFO guarantee system and produces on-demand to reduce waste. Most naturally, the brand offers a wide range of styles and prints, and patterns to its customers.
2. Birdsong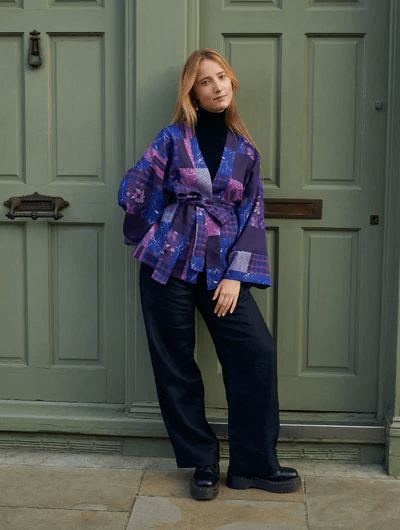 Birdsong believes in the "no sweatshop, no photoshop" policy when it comes to the production and selling of its apparel. Its main focus is on empowering disadvantaged women as it only produces handmade apparel and ensures payment of living wage.
The Manufacturing is done locally to avoid a carbon footprint. The wide range of colors and designs provided by Birdsong are medium-ranged.
3. TAMGA Designs
Tamga specializes in colorful floral prints on fabrics like Tencel that are perfect for you to feel breezy and light in the warm weather. Also, the brand offers quite a range of sizes (XS to XL).
The brand is especially popular for using certified organic cotton. Besides, it ensures the payment of living wage in the final stage of production and regularly visits its suppliers to keep a check on the Code of Conduct.
4. Lucy & Yak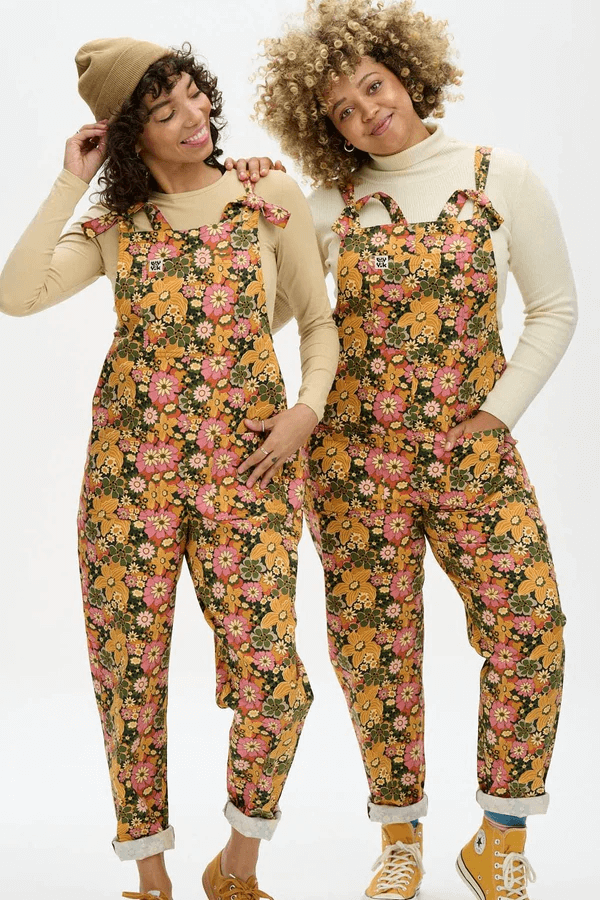 The Lucy & Yak clothing resonates exuberantly with its fruity colors and wild prints and patterns. From dungarees to joggers, and all sorts of accessories, if you want to feel the vibrance from within, you put your heart in the right place!
The brand uses GOTS-certified organic cotton and uses methods aimed at minimizing the use of chemicals, water, and wastewater during production. What's more, it's pretty affordable as compared to other ethical and sustainable clothing brands.
5. The Social Outfit
The Social Outfit is an NGO located in Sydney, Australia. The brand trains and employs refugees and migrant communities, truly making us believe in creativity and diversity.
The brand solely uses eco-friendly fabrics and doesn't use material extracted from animals but doesn't claim to be vegan. Manufacturing sustainable and durable clothing, The Social Outfit is one of the up-and-coming sustainable clothing brands!
6. Mara Hoffman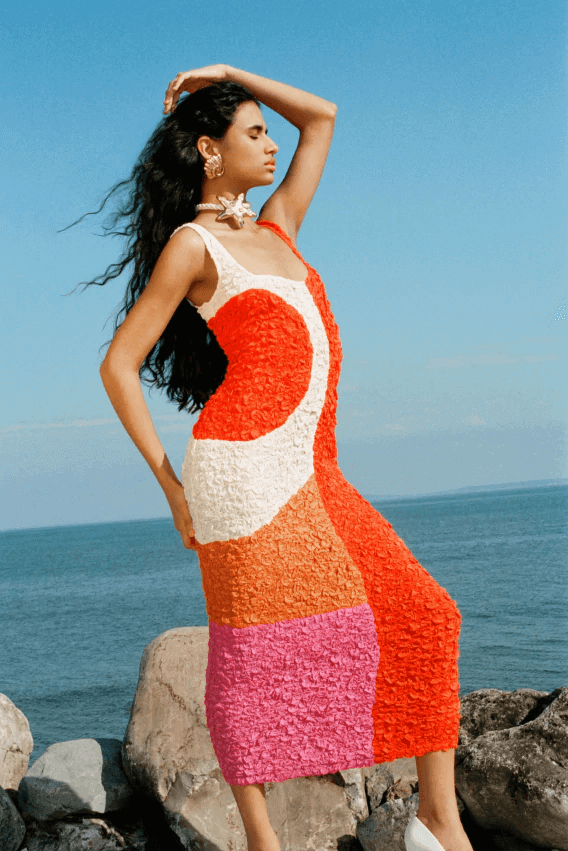 Mara Hoffman produces unique and enigmatic designs and swimwear using the most sustainable fabrics like GOTS organic cotton, recycled nylon, and recycled polyester.
The brand's use of Oeko-Tex STeP products sets it apart from many other fashion brands. With a slightly generous pocket, Mara Hoffman sits right above most of your sustainable clothing brands.
7. Tasi Travels
Hailing your adventurer spirit to rise and shine Tasi Travels uses all possible color schemes to help you feel belongingness when in nature and is an entirely vegan production!
The brand offers an exquisite range of prints and patterns made from eco-friendly fabrics and materials and ensures the rights of its workers tracing most of its supply chain.
8. Gung Ho London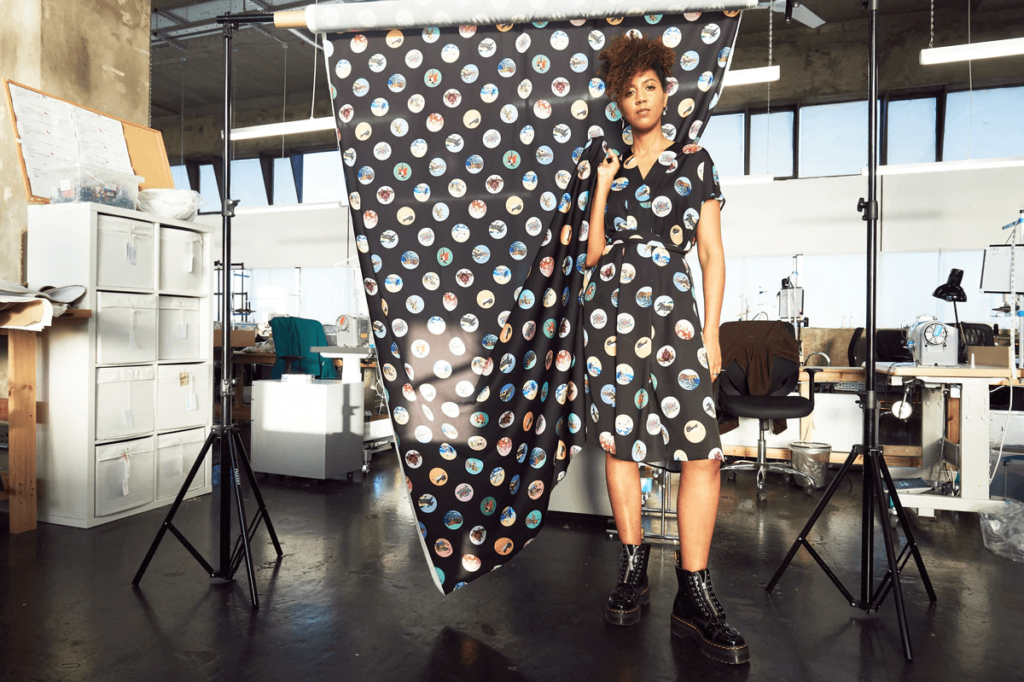 You will find every color and all sorts of prints right at Gung Ho, a brand based out of London. It manufactures locally as the UK is one of the minimum risk-based countries and ensures the payment of living wage in its supply chain.
It produces using eco-friendly materials including Tencel as well as sustainable production techniques. Offering a wide range of sizes, Gung Ho's products are medium to high priced including accessories and artwork.
9. OhSevenDays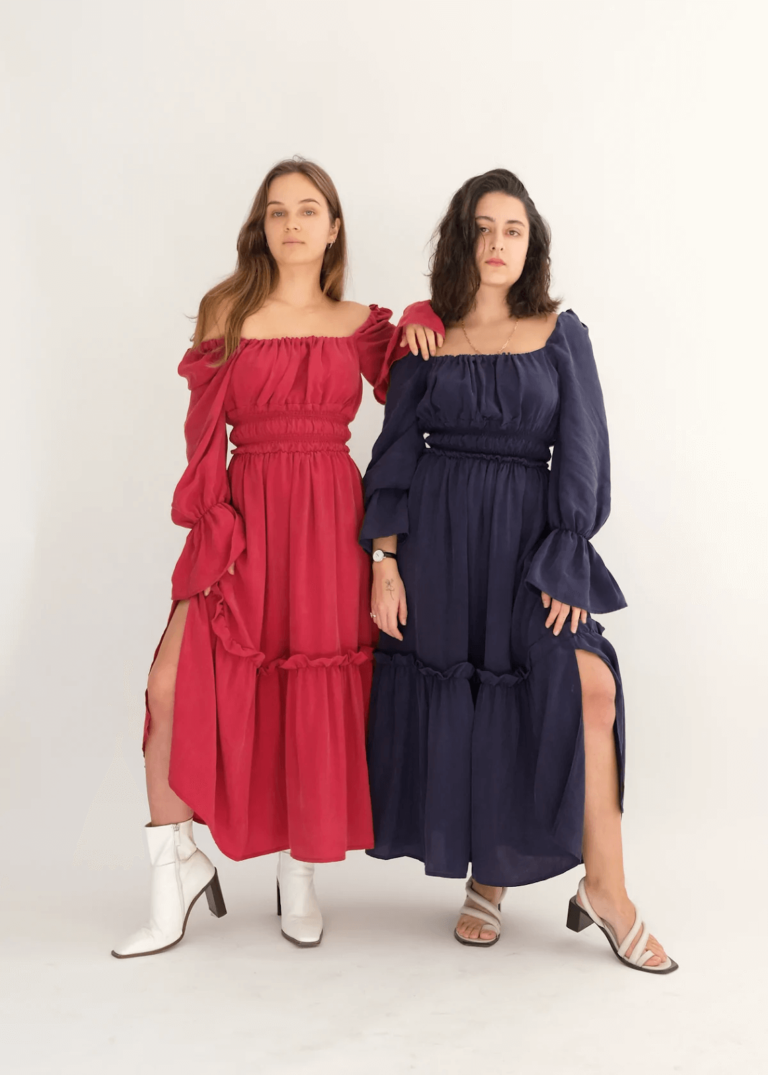 OhSevenDays is based out in Turkey and uses eco-friendly materials like recycled wool and minimizes its use of fabrics to avoid textile waste.
The brand is set apart from other fashion brands because it uses the leftovers of fast fashion from garment factories in Istanbul to create daily wear for women. The brand's apparel is medium-ranged.
10. No Nasties
No Nasties is an Indian ethical and sustainable fashion label located in Goa. Goa in itself is exceptionally known for being filled with life and colors.
No Nasties specializes in fair trade organic cotton-made sober and colorful designs. More importantly, the brand is listed as vegan by PETA and also ensures payment of living wage to its supply chain!
Even the size range is vast as it offers from 2XS – 3XL.
11. Veja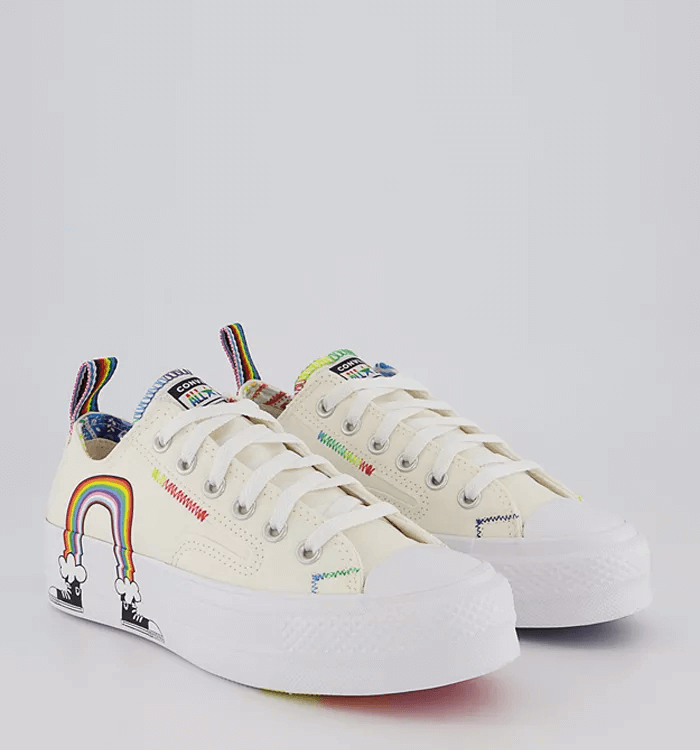 If you didn't know already then we are telling you that footwear can be as vegan and sustainable and ethical as you want it to be! After all, it's just fashion!
Veja produces trainers from organic raw materials and uses agroecological, and fairtrade cotton to create sneakers canvas. It even utilizes plastic waste like water bottles to create a mesh.
What's more, is that Veja offers an extremely wide range of collections based on themes and trends.
12. Dedicated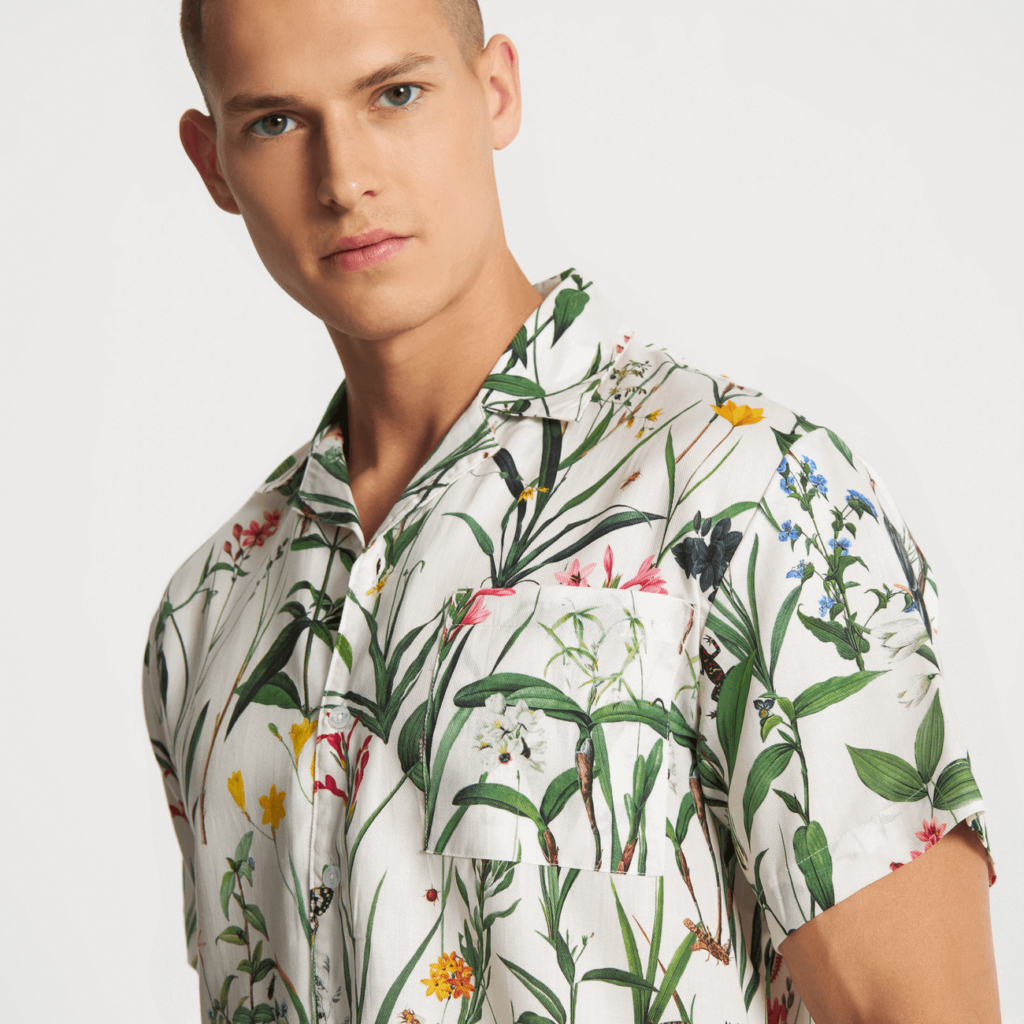 Dedicated is based out of Sweden and majorly targets ethical streetwear for men, women, and children. It uses certified organic cotton and most of its garments are fairtrade certified.
Dedicated also uses renewable energy for its supply chain to reduce the climate impact. It's also certified as Vegan by PETA.
It receives a great response from sustainable fashion enthusiasts including men, who love colorful clothing!
13. Colorful Standard
"Colorful is our favorite color"— is the tagline of the sustainable clothing brand Colorful Standard. With every product ethically made in Portugal, this label offers the world's best organic wardrobe essentials. Its core materials consist of certified organic cotton and recycled merino wool, and you can choose from 41 stunning shades. Yes, that's right! The website literally feels like a candy shop, and there's a color for everyone out there.
The best thing? Colorful Standard uses plant-based dyes, follows a zero-waste approach, and uses recyclable FSC packaging.
14. MATA Traders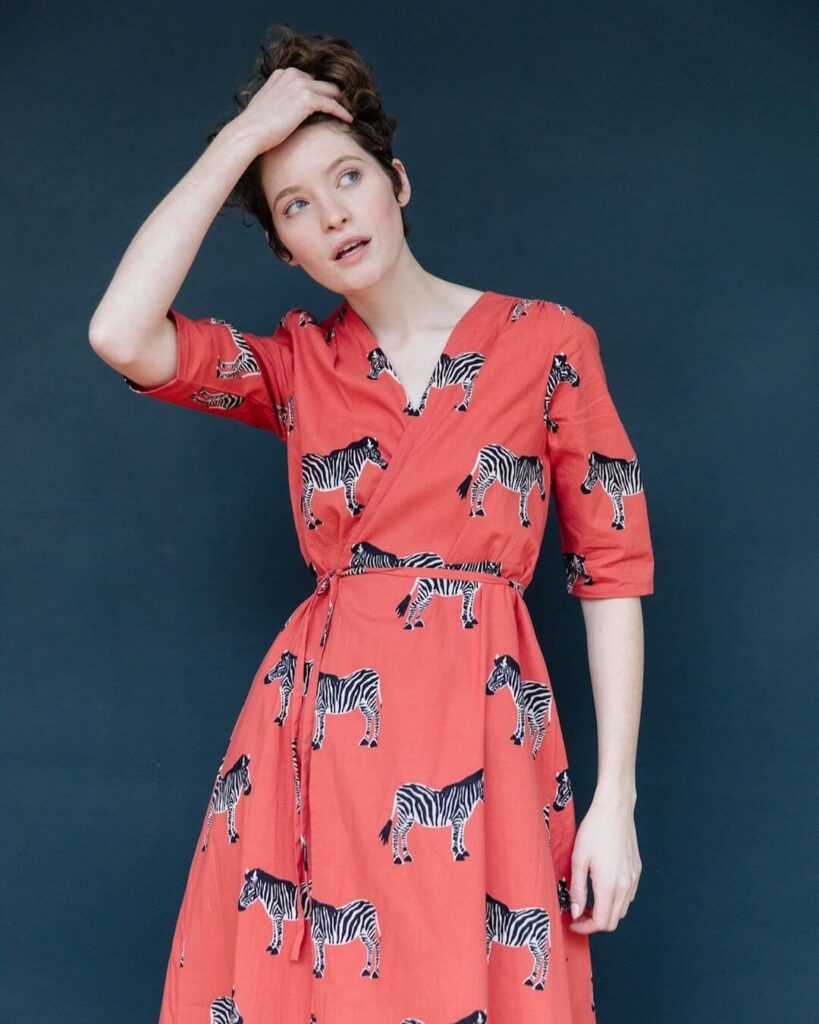 Mata Traders is a fair trade clothing brand on a mission to make "fashion a better world." It offers slow styles and celebrates handmade artistry by partnering with ethical producers in India and Nepal. Inspired by India's cultural handloom art forms, every piece at Mata Traders showcases traditional handcrafting techniques like block printing, screen printing, and embroidery.
The label uses organic cotton and other low-impact materials to make vibrant clothing you'll love. What's best? Along with caring for the people and the planet, it is also a size-inclusive brand.
15. Batoko
UK-based Batoko is an independent eco-friendly swimwear label that creates fun, high-quality, super-comfy swimsuits inspired by marine life. In its attempt to reduce plastic pollution, the brand uses 100% recycled post-consumer plastic waste, like PET bottles and bags, as raw materials for its collections.
As an advocator of sustainability, Batoko contributes a portion of its annual revenue to grassroots organizations focused on protecting the environment and wildlife. Its previous fundraising events and collaborations include Marine Conservation Society UK, The Ocean Project, Love My Beach, Surfers Against Sewage, and so on.
16. Dazey L.A.
Sustainable fashion label Dazey LA is not for the faint-hearted! As an art-driven apparel and accessories brand, it aims to empower people to be their bold selves with its vibrant and meaningful designs. With powerful messages hidden behind every design, its clothes dare you to take risks and speak of resilience, bravery, and self-expression.
Woman-owned and entirely operated by female artisans, its clothes are hand-printed and handmade to order in L.A. Low-impact materials like certified organic cotton are used in its clothes, and everything is made in small batches to reduce overproduction.
17. ILK + ERINE
ILK + ERNIE is a female-led, slow fashion clothing brand based in Brighton. It creates ethically made womenswear and introduces two collections yearly, showcasing a limited selection of dresses, co-ords, suits, and jackets. The brand's vision is to see every woman wearing clothes they feel good about while being kind to the planet.
Everything at ILK + ERNIE is designed in-house in their studio and handmade by a talented team of tailors in India. Dedicated to sustainability, it uses surplus fabrics as its core materials, which are sourced, bought, and recycled by ILK + ERNIE's team.
18. Osei Duro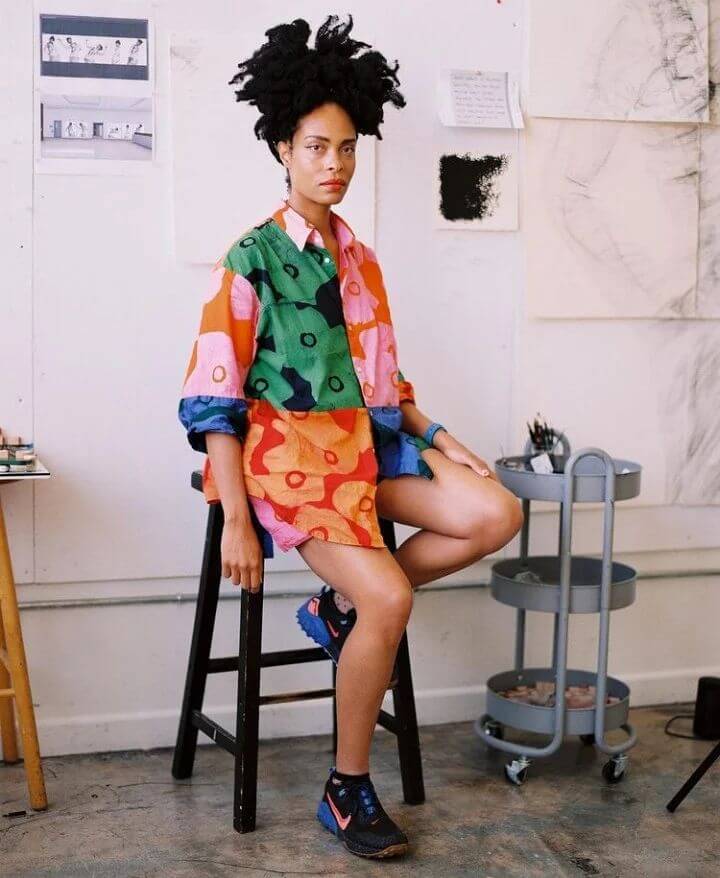 Headquartered in Ghana, Africa, Osei-Duro designs and produces dramatic women's clothing using sustainable materials and fair trade practices. Traditional textile techniques like hand batiking, hand weaving, botanical dying, quilting, and crochet are used to make its contemporary clothing line.
In addition, the brand stands to support the local African apparel industry to improve social conditions. Hence everything at Osei Duro is handmade (from dying to sewing) by small-scale artisans, helping them earn a dignified livelihood.
Conclusion
We hope we could steer you towards the right stream of your interests. While these brand recommendations are just what we found to be some of the best ethical and sustainable colorful clothing brands, we are sure you'd certainly venture out on your own to explore more of such sustainable fashion brands!