Disclosure:
Our editors handpick top-rated brands, vetted through our strict ratings. Purchases via our links may earn us a commission.
Learn more
PATAGONIA has been leading the adventure sports clothing and outdoor gear market for decades. As a veteran brand endorsing high-performance outdoor clothing, its merchandise includes an extensive line of just about everything to keep you cozy and snug. However, Patagonia is EXPENSIVE! And despite all that awesomeness, indulging in its products more often becomes difficult. The majority of its apparel and gear come at premium pricing, and finding huge discounts on anything in its catalog is a rare occasion. But, if you've been eyeing on something 'Patagonia' and waiting for the right time to grab it, then your moment has come, my friend! Like, you've to act right now—Because the Patagonia sale is live!
Get your hands on the most sought-after web specials products to face the great outdoors this chill season that will undeniably last you for many more adventures. Kickass deals with up to 40% off on men's, women's, and kidswear, along with gear and packs, make the most of the discounts with the Patagonia promo code. We're talking mind-blowing offers on basic t-shirts, sweaters, fleece jackets, puffers, parkas, vests, hats, and the list goes on.
When it comes to quality, Patagonia is a benchmark for producing extremely durable, sustainable, and of course, dapper-looking apparel and gear that are built to last. And did I mention, its products bear the label's signature Ironclad guarantee, which means you can easily ask for refunds, replacements, or repairs for the items bought. So cool, right?
Not sure where to begin? Check out our recommendations—
Womens' Radalie Jacket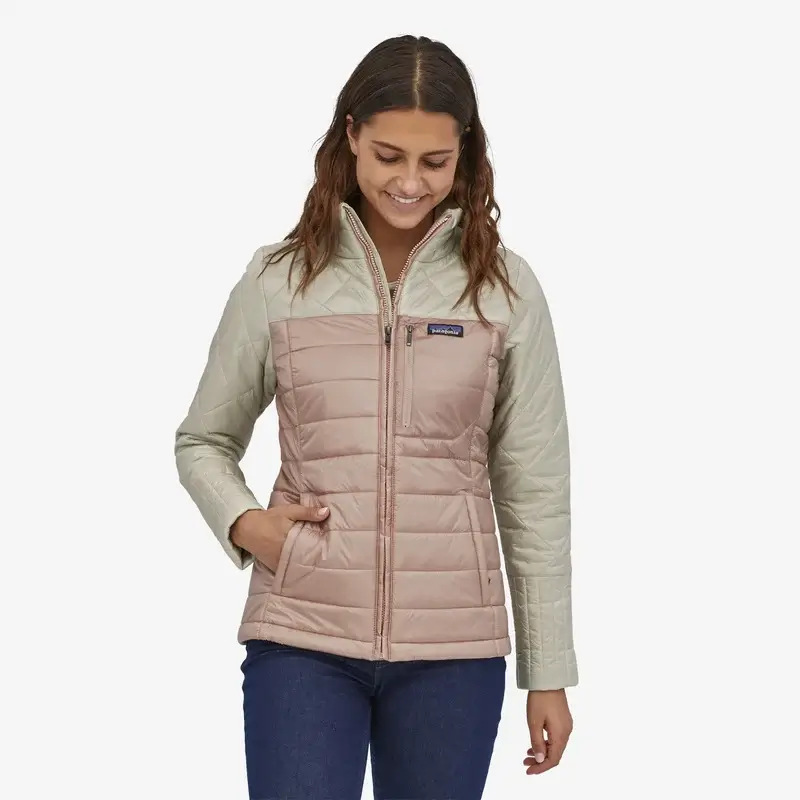 A Fair Trade certified short and sporty quilted jacket, where the shell is made with 100% recycled nylon, and insulated lining with Thermogreen, which is 100% recycled polyester.
Original price: $179, Now at $106.99
Women's Nano Puff Hoody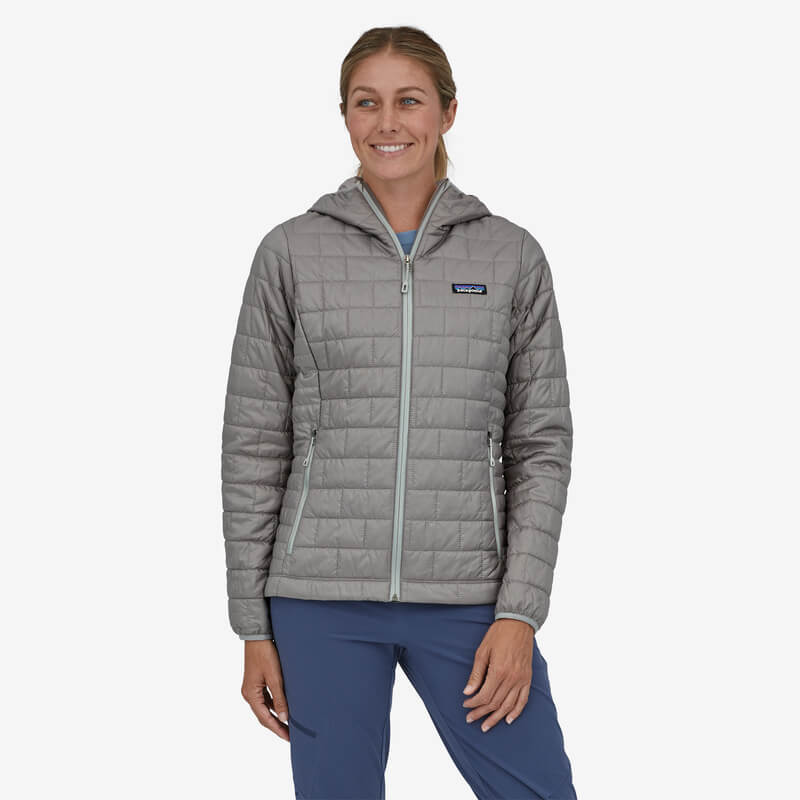 Windproof, warm and water-resistant, this hoody is incredibly lightweight and handy. The shell and lining is made from 100% recycled polyester.
Original price: $279, Now at $166.99
Women's Recycled High-Pile Fleece Down Jacket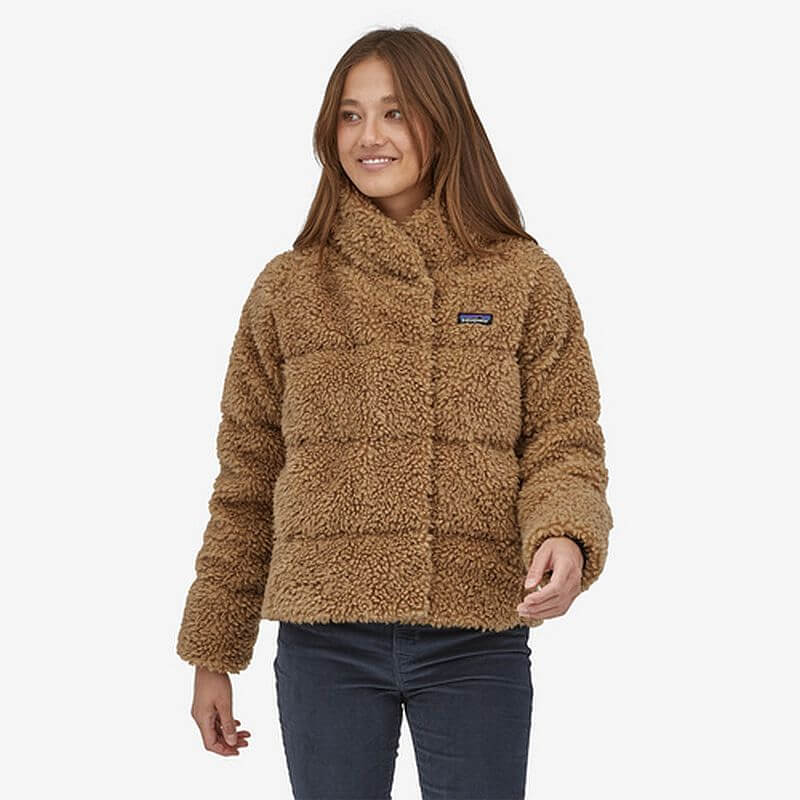 An ultrawarm, cozy, and everyday contemporary jacket made from 100% recycled polyester. The insulated lining consists of recycled down feathers.
Original price: $299, Now at $178.99
Mens' Down Sweater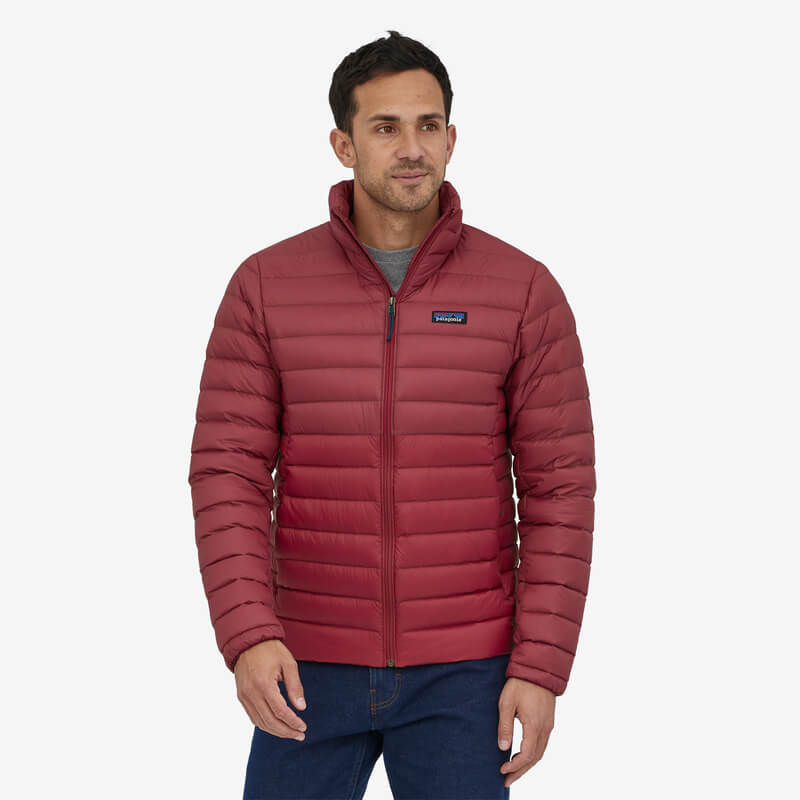 This down sweater is lightweight and windproof to keep you perfectly warm and classy. Materials used are 100% post-consumer nylon waste and insulated with 100% Responsible Down Standard certified down.
Original price: $279, Now at $166.99
Men's Reversible Silent Down Fleece Jacket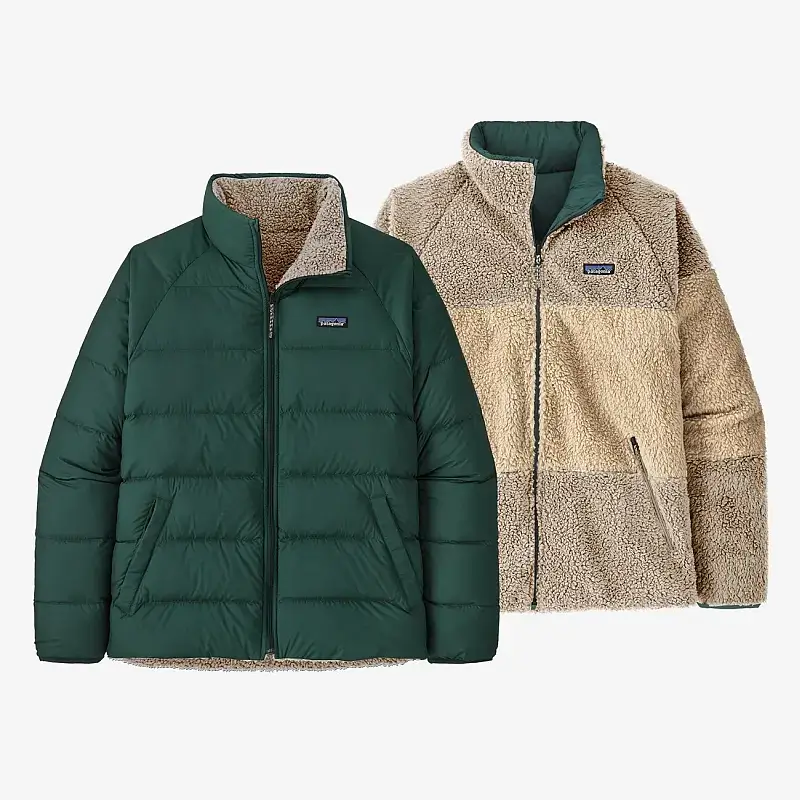 A versatile and cozy reversible full-zip jacket with super-soft certified down and high-pile fleece.
Original price: $329, Now at $196
Unisex Synchilla Anorak
This warm anorak is made from 100% recycled polyester synchilla fleece and is extremely comfortable. Size ranges up to 2XL.
Original price: $149, Now at $88.99
Baby Hi-loft Down Sweater Hood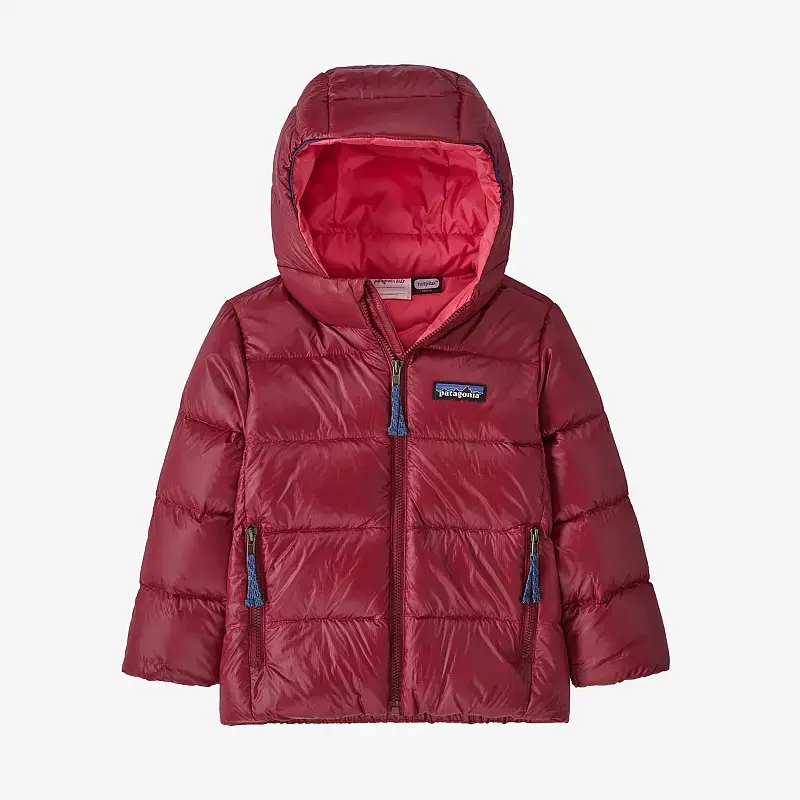 Undoubtedly, the warmest down jacket for the little ones, with an insulated hoody and smocked elastic at the cuffs. Made from 100% recycled post-consumer plastic and 100% recycled down.
Original price: $149, Now at $88.99
Kids' Lightweight Synchilla Snap-T Fleece Pullover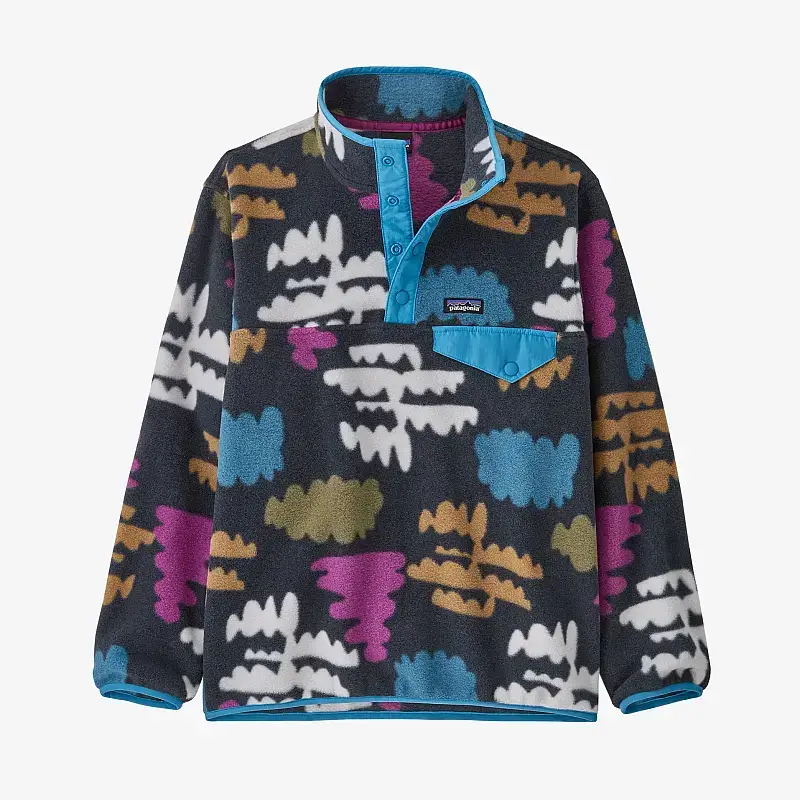 A fair Trade certified fleece pullover made using 100% recycled polyester.
Original price: $89, Now at $52.99
Guidewater Backpack 29 Ltr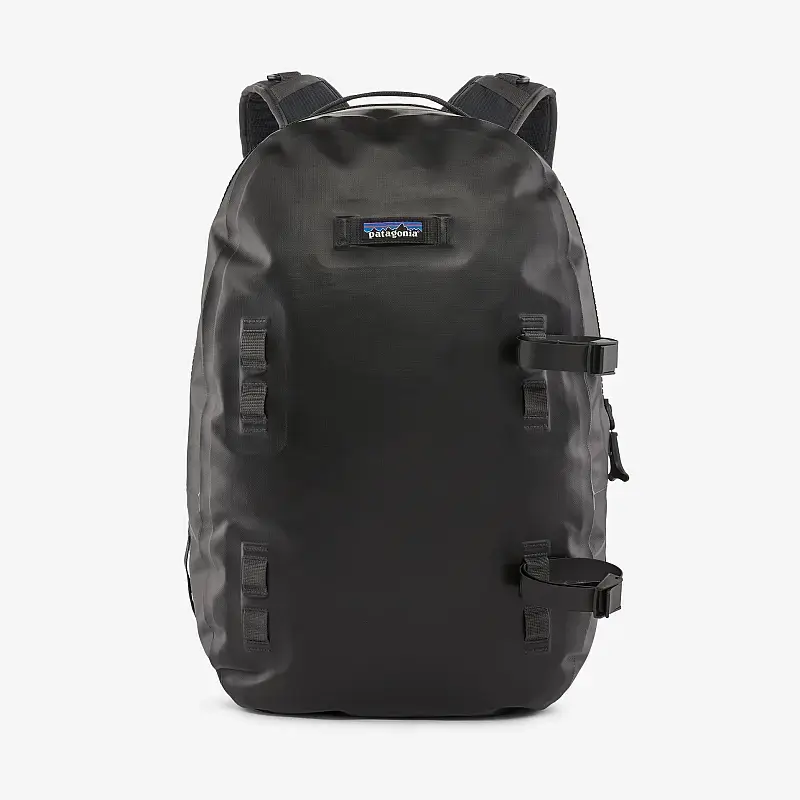 A fully submersible, super-sturdy backpack made in minimalist and functional design without sacrificing durability.
Original price: $299, Now at $178.99
Stealth Hip Pack 11Ltr
Tactically designed to be waterproof and lightweight for fly-fishing enthusiasts.
Original price: $169, Now at $100.99
With these items (and more on the site) you and your family is prepared to slay the next adventure. Make the most of these deals while you still have time with the Patagonia free shipping code.
As a fierce advocator of sustainability, Patagonia's founder recently gave away the $3 billion company to help combat the climate crisis, quoting, "Earth is our only shareholder." The brand's new owners are environmental nonprofit organizations: The Holdfast Collective and the Patagonia Purpose Trust, which was created by Patagonia "To protect the company's values." So, you see, ultimately, every penny you spend supports a good cause of protecting the planet.