Disclosure:
Our editors handpick top-rated brands, vetted through our strict ratings. Purchases via our links may earn us a commission.
Learn more
Fashion is one of the most creative businesses in the world. From wearing bell bottoms to striped jeans, from A-line dresses to tube dresses, from solid tees to printed peplums, fashion keeps innovating with time, and trends come and go on a loop!
Behind every success, there are hardships. But not all hardships are borne by those living a life of success. It comes at the cost of cutting on fair trade practices and indulging in underpaid, forced labor where workers operate in unsafe conditions and receive way less than minimum wage. We call these laborers sweatshop workers, and most fashion brands selling cheap products are those brands that use sweatshops. This stands true when it comes to high-street or fast-fashion brands like Zara, currently valued at $13.2 billion. But at what cost does this brand value come?
The major players in the fashion industry are all the high-street brands like Zara, Nike, Sketchers, H&M, Adidas, Disney, Abercrombie & Fitch, and luxury brands like Louis Vuitton, Gucci, and Chanel in the bigger leagues. Still, the fashion industry appears to be better for it but at what cost?
20 Fashion Brands That Use Sweatshops
What Is A Sweatshop?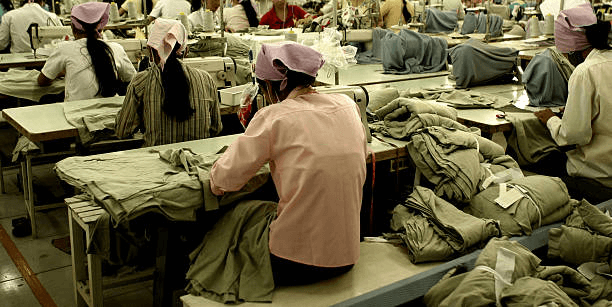 A sweatshop is the polar opposite of fair trade factories. It stands for a workplace that has poor working conditions, is hazardous to the physical and mental health of the workforce, and employs underprivileged people. Majorly women and child laborers are employed in sweatshops and remain severely underpaid as well as exploited.
Thanks to the fast fashion concept in current times, sweatshops are the quickest way for fashion brands to copy the latest trends and manufacture them for cheap, with the purpose of 'use and throw.'
Why do Companies Use Sweatshops?
Fast fashion was a term introduced in the 1990s when Zara hit the market with full force. A brand becomes fast fashion when the fashion trend is copied even before it gets out for sale and produced in bulk.
Fashion is High & Fast— One simple reason why companies use sweatshops. People aren't buying durable, high-quality clothes like in the old times. They prefer clothes that are use-and-throw, and once the trend goes out, so does the outfit.
So companies are working towards capitalizing on these fast fashion trends by producing cheap clothing, rapidly. Outfits are manufactured for cheap and sold for high prices. Because of the low manufacturing costs and bulk production, the once-trendy outfits are put up for sale with heavy discounts. Even with the heavy discounts, these brands earn heavy profits because of the big margins. These margins become possible because of sweatshops.
Local Sweatshops are places where raw cotton is turned into fabric for dirt cheap cost, and the labor works in life-threatening conditions. Most of these sweatshops are situated in developing countries like Bangladesh, Indonesia, and India and are merely a part of the process in the supply chain.
The sweatshop workers produce more than 20 shirts an hour at the price of $0.03 a piece (approx), a price lesser than the minimum wage, as set under the labor laws. Most of the labor is women and children who work for more than the regular hours a day.
Big labels like H&M and Zara- multinational corporations hide the reality of manufacturing their products by putting the 'Made in America' or 'Made in UK' label as countries like the United States and the UK are considered low-risk countries as compared to the obvious cruelty of manufacturing in countries with low economy and the means adopted to increase it.
The buyers are greenwashed because of these labels on their products. Because the production methods are not meant for sustainable fashion, neither are they fair trade certified. statistics show that these American fast fashion brands promote the use and throw culture by signing with public influencers.
The fashion industry burns billions of unsold inventory every year to manufacture scarcity. Even products by luxury brands are manufactured in sweatshops. The high street and luxury brands that use sweatshops both keep their hands allegedly clean from labor exploitation by hiring third-party contractors who employ the labor in sweatshops.
The low manufacturing cost in these sweatshops becomes possible only through slave labor. Usually, when the labor is migrated and undocumented, it becomes easy to employ them in sweatshops. These sweatshop workers are kept in camps, bereft of living wages.
There is no escape from such harassment because of the fear of losing their only source of livelihood. The nations that are known worldwide for having sweatshops are Uzbekistan, Bangladesh, Saipan, and Xinjiang, where prisoners are brought to cotton farms and factories for cultivation and yarn making.
Working with nations that run sweatshops for processing cotton is illegal. However, many brands like Forever 21 and Urban Outfitters buy their cotton from Uzbekistan.
The idea of supply chains creating jobs pitched by high street brands is ultimately the biggest scam to fool their consumers for a guilt-free conscience! The Sweatshop workers are threatened to pretend about their working conditions in front of the factory inspectors.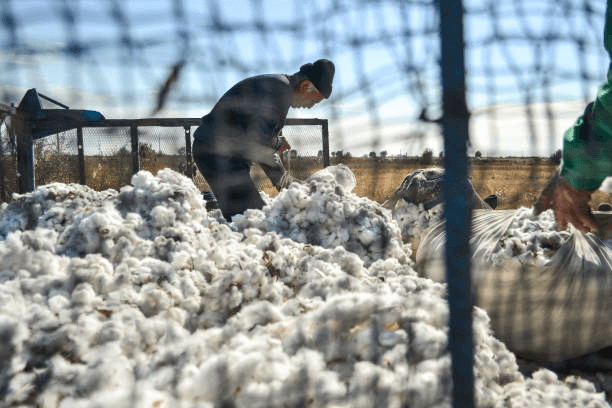 20 High Street Fashion Brands That Use Sweatshops Even in 2023!
1. Zara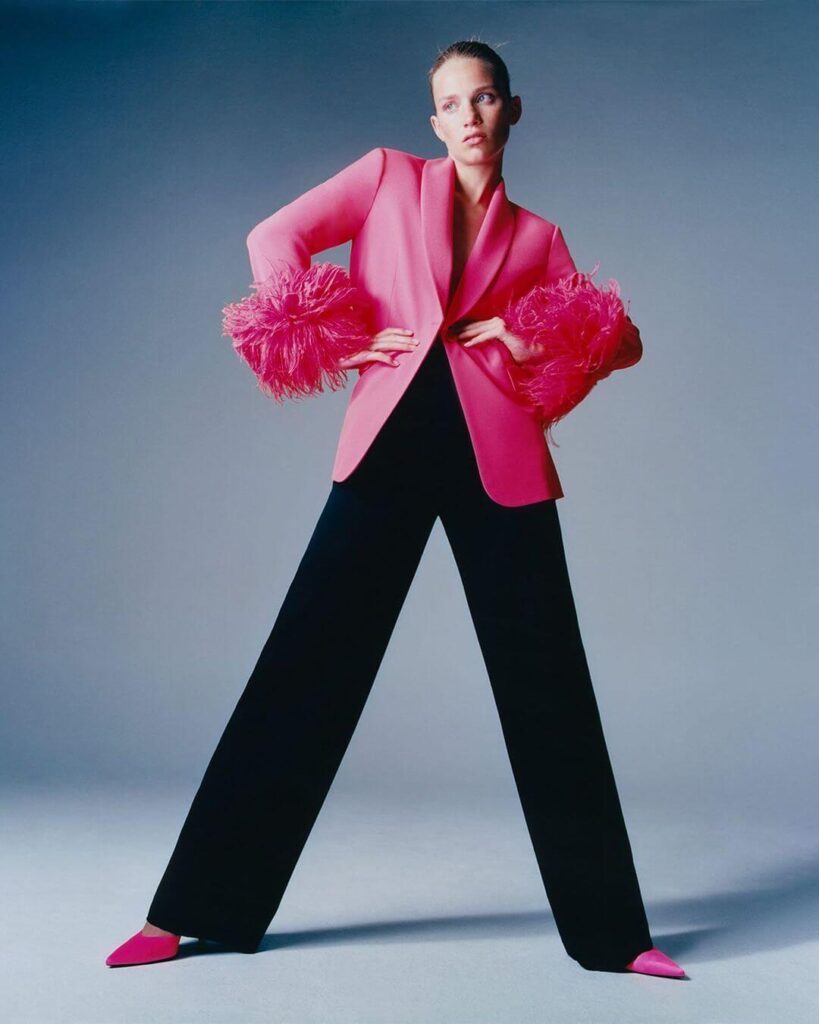 The biggest Spanish fast-fashion retailer in the 21st century that produces apparel, swimwear, accessories, shoes, and perfumes, Zara, is owned by the Inditex Group- which is also the parent company of Bershka, Massimo Dutti, and many more.
This brand introduces extremely catchy and trendsetting collections, which are too hard for fashionistas to ignore. And fresh collections are added every 15 days. Zara sources most of its products from sweatshops located in Turkey, Bangladesh, Brazil, and many more, where women and child laborers are underpaid and sexually exploited.
Zara has constantly been under controversy and trials for modern slavery cases. And despite being a super-successful brand, it continues to underpay its factories' workforce regardless of putting in long work hours.
2. Nike
Nike may be one of the most popular and go-to sports brands today. But it's the most prominent sports brand that has been under constant scrutiny for child labor and hazardous working conditions in its sweatshops in Vietnam and Hansae.
Even though they are the top-selling activewear, it doesn't pay heed to the labor rights of men and women working for them. Even after years of reports and protests made against the label in the 1990s, they still promote sexual harassment behavior.
And in a recent 2020 news, Nike was even accused of forced Uyghur labor in its Chinese factories, along with many other multinationals. However, they have denied these claims.
3. Skechers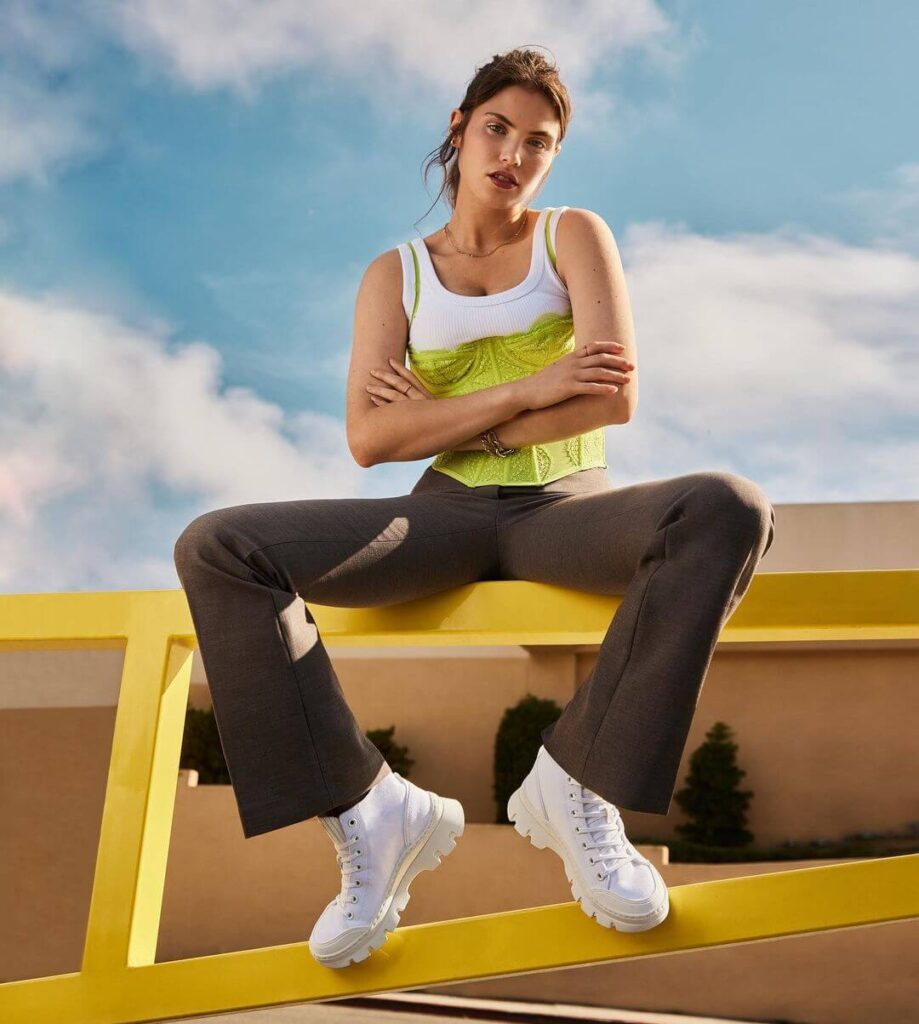 Skechers is another American sports brand that has tried to activate the sweatshop culture in America. Most of Skechers' production units situated in China, Vietnam, and Cambodia do not provide evidence of observing fair labor standards.
Skechers practices the 'sweatshop on wheels' culture as the truck drivers that carry the manufactured products of the brand are made to work for long hours and are underpaid. With no fair trade practices followed, the workforce is also constantly abused and suppressed for engaging in union activities. Moreover, if they try to stand up for their rights and improve working conditions, they get fired.
4. H&M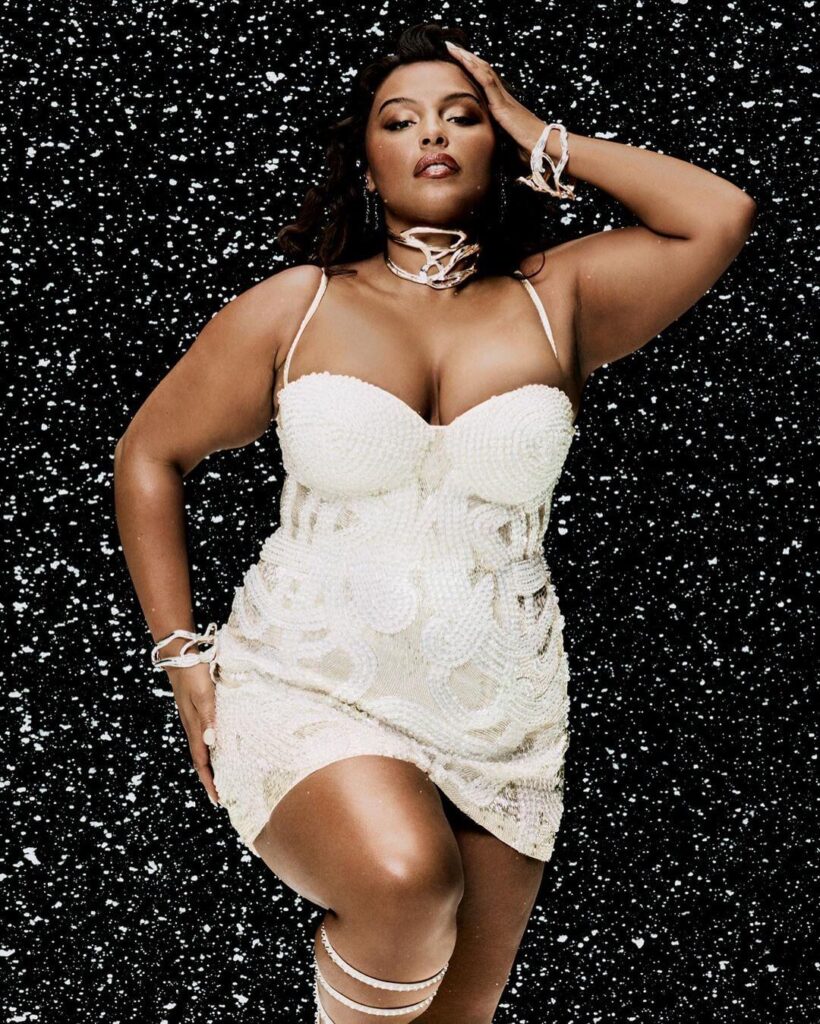 H&M is one of the many infamous Swedish fast fashion brands that exploit its sweatshop workers and has a lot of documentation as evidence for it. Neither does it use sustainable product materials nor does it enforce strict labor laws.
Despite being a fashion giant, H&M's factories situated in Bangladesh and Myanmar are not fair trade certified. Women, children, and teens are all employed for long, laborious hours with less than minimum wages. Sexual abuse and gender bullying in their factories are too prominent.
5. GAP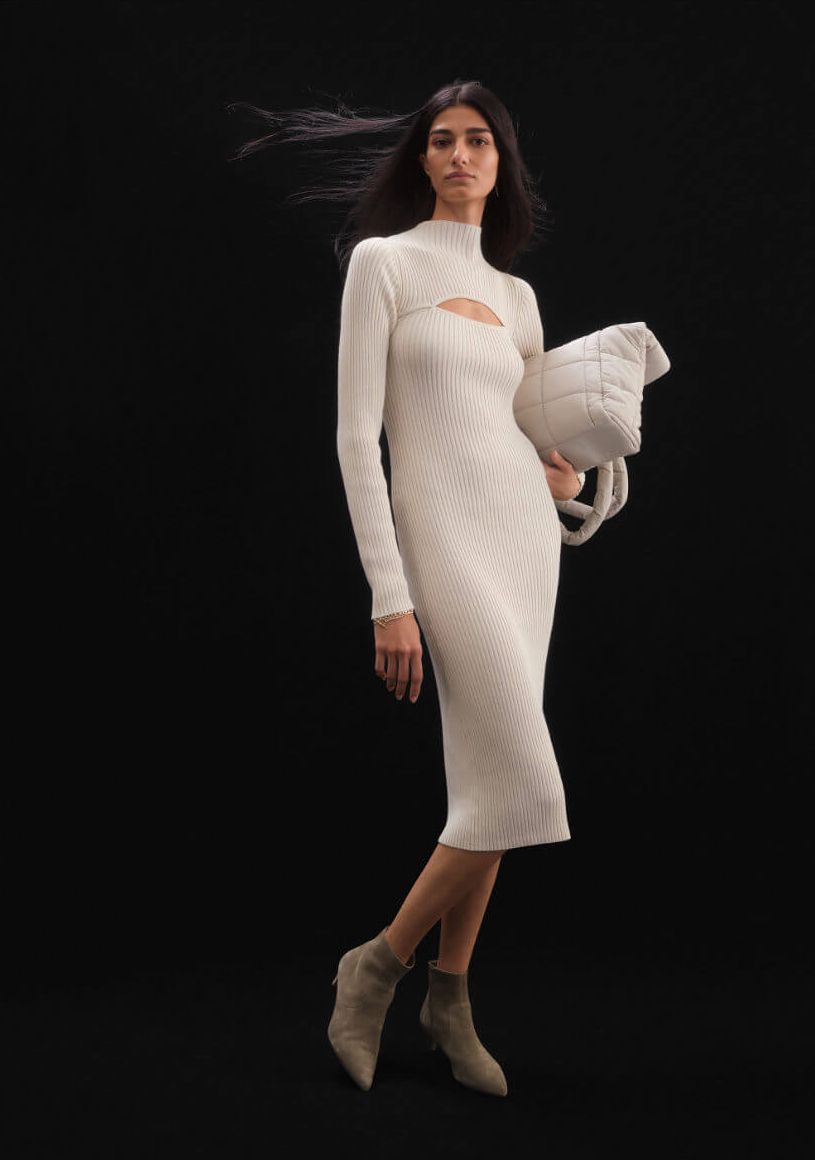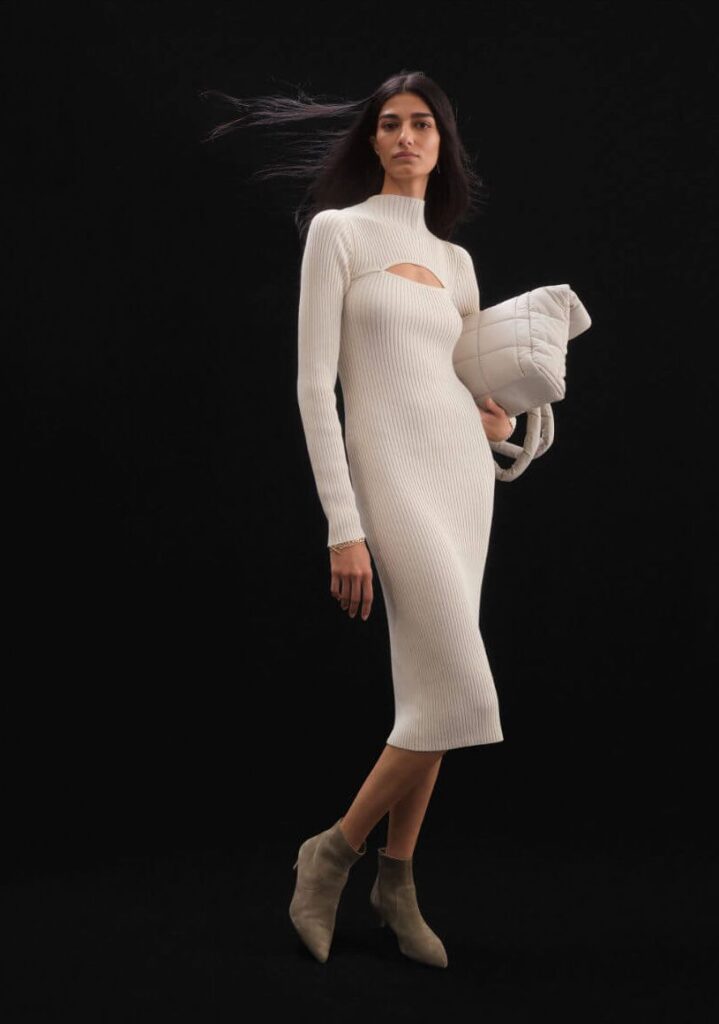 Once upon a time, GAP was loved for offering best quality classic clothing. However, the American apparel company soon transitioned into a fast fashion business model to keep up with the race. It was reported ample times since the 1970s for its unsustainable and unethical fashion practices.
Its sweatshops are located in Bangladesh, India, Cambodia, Sri Lanka, and Indonesia. Continuing over the years, GAP has been reported since 1995 for sexual harassment of its supply chain workers and underpaid labor in India.
6. Adidas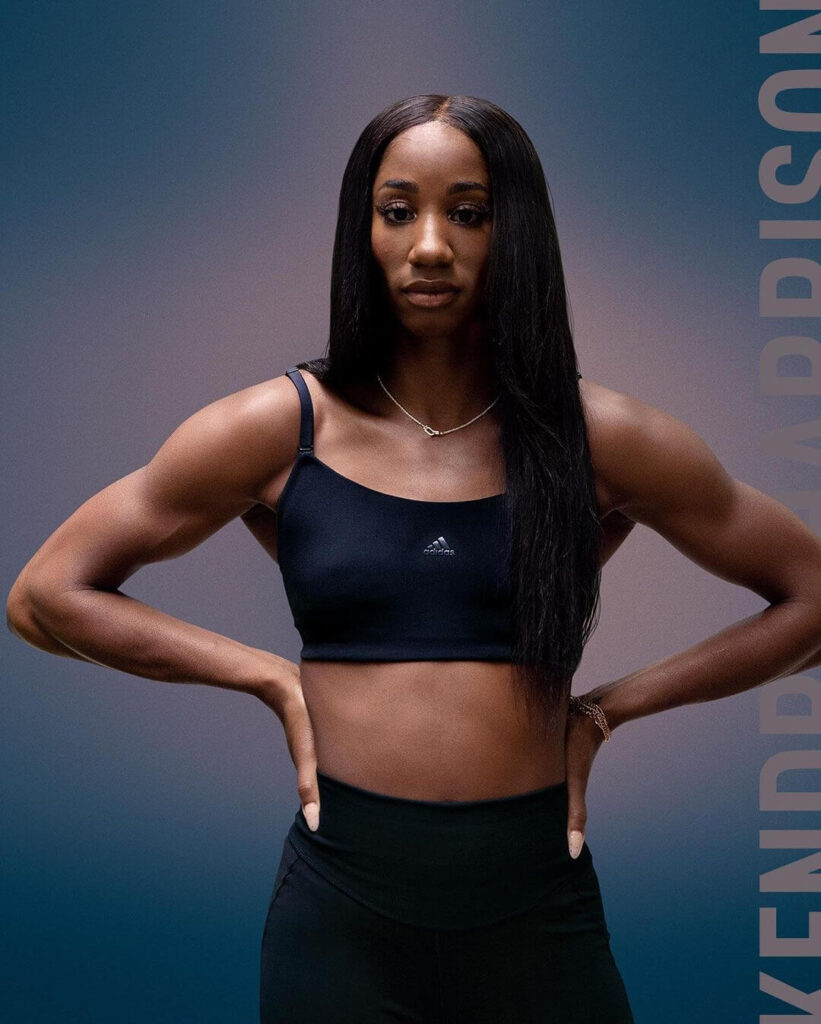 More popular than any other sports brand after Nike, Adidas has been accused of employing Uyghur labor in China for cheap manufacturing. However, this is just an alleged rumor.
Adidas has been using sweatshops that employ child and women labor for fast production purposes, labor that is underpaid and harassed. The War On Want reports say that Adidas paid only 34p an hour in the Indonesian factories.
Fortunately, Addidas is slowly outgrowing the sweatshop culture by practicing more sustainability towards its labor and providing proof of it through the brand's website.
7. Disney
The Kid's favorite mass media channel, Disney— a multinational conglomerate, is, unfortunately, one of the perpetrators involved in the sweatshop culture. While it portrays equality and freedom from discrimination at the hands of the power, it uses child labor for its merch production in the sweatshops!
Disney's sweatshops are based out in China, where the local labor laws are constantly breached and laborers put in extra working hours regularly without receiving any compensation. Workers are put to operate in production lines without even a proper 24 hour training and are forced to produce three times the actual quota.
8. Victoria's Secret
Almost a luxury brand for women's lingerie, nightwear, and beauty products, this American brand has sweatshops based in Jordan, Bangladesh, and Sri Lanka.
In most of these sweatshops as well as cotton farms, women and children are physically and sexually assaulted for mal manufacturing and work frustrations. The labor is not paid even the minimum wage as set under the labor laws. A Bloomberg report found forced child labor in the cotton farms of Burkina Faso, a country in West Africa.
9. Forever 21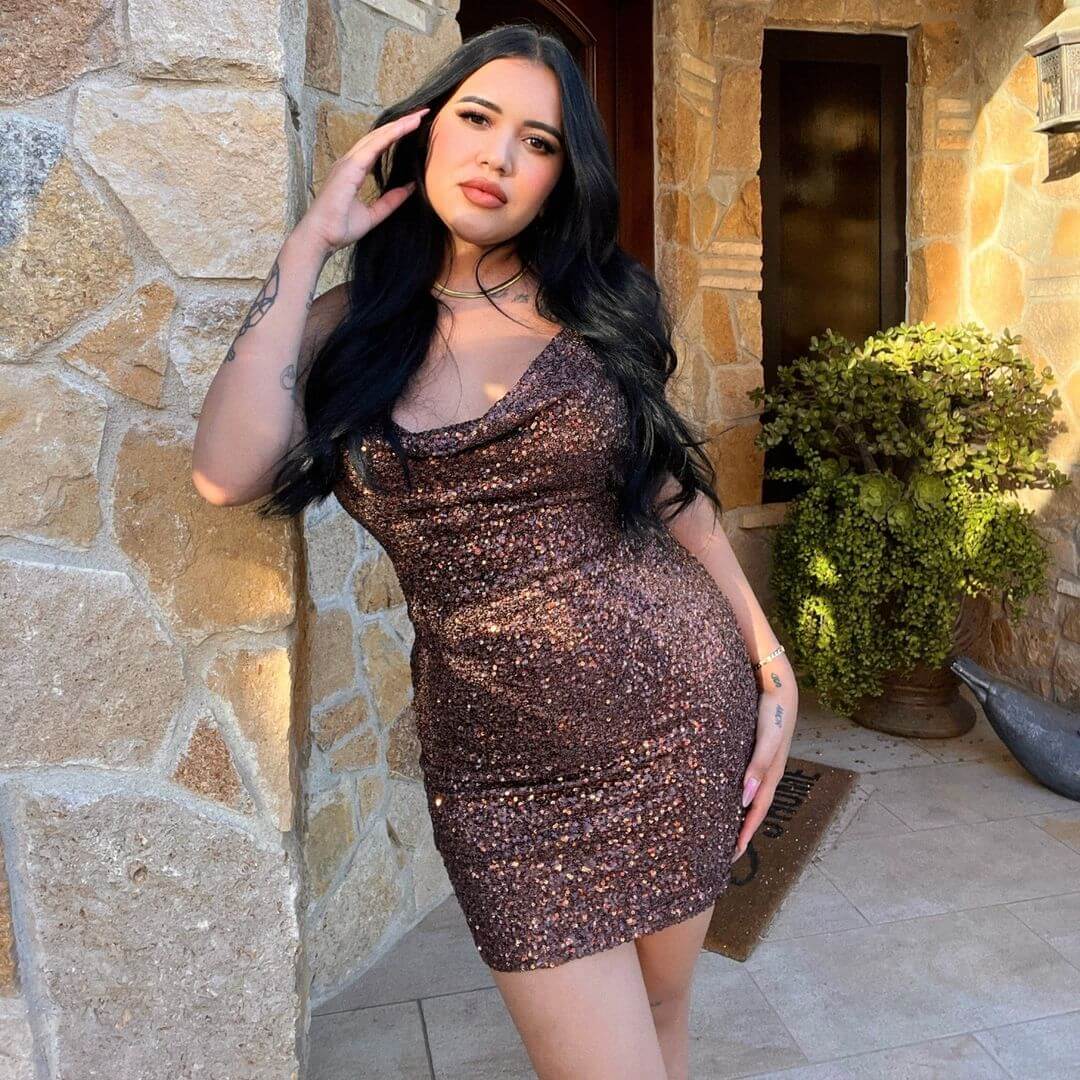 An extremely popular American fast-fashion brand, Forever 21, majorly targets teens and Gen-Z. This brand has been reported ample times for the maltreatment of its supply chain labor. The Forever 21 sweatshop workers are paid below the minimum wage and are forced to work for long hours without compensation.
The brand also employs child labor in the Uzbekistan cotton farms where cotton is processed for dirt-cheap prices because of the cheap labor cost.
10. Aeropostale
Aeropostale is one of the largest American apparel and accessories retailers, with more sales than others. Yet, this brand shamelessly indulges in the use of sweatshops for low manufacturing costs.
Most of Aeropostale's sweatshops are located in Sri Lanka and Vietnam. While Aeropostale ignores the accusation of forcing child labour in Uzbekistan's cotton farms, it couldn't provide evidence against remaining clean of using Uzbekistan's dirt-cheap organic cotton.
11. Primark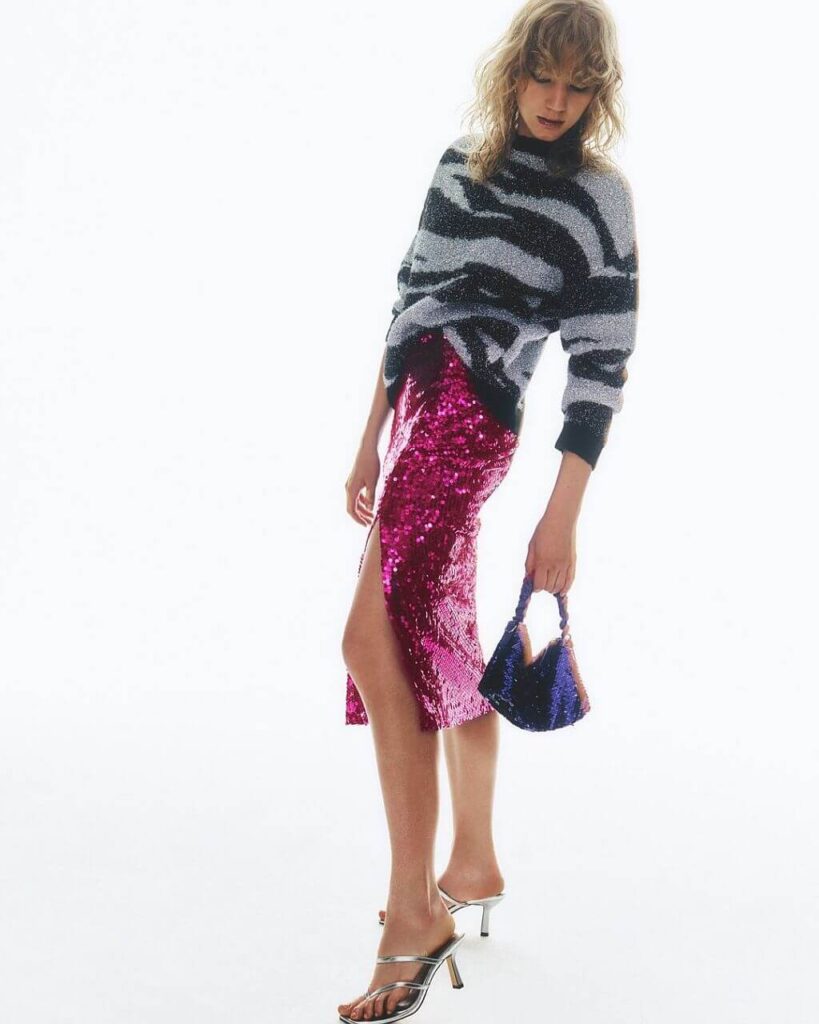 Irish fast fashion brand Primark is popular for offering trending lifestyle products at inexpensive costs. Unfortunately, low-quality materials used in making cheap clothes at sweatshops are the only way to cut manufacturing costs, and Primark has been actively doing that.
While the retailer has been involved in child labor and modern slavery before, it has reportedly taken positive steps to eliminate workers' exploitation by fixing a Code Of Conduct for its factories. However, the brand doesn't have its own facilities and depends on supplier units for production. Hence, it cannot control its supply chain effectively and prevent human rights abuse.Many of Primark's partner facilities do not follow fair trade practices. Factory workers are neither paid living wages nor are provided with safe working conditions and responsible working hours.
12. Uniqlo
Uniqlo is a prominent Japanese fashion label famous for its casual wear collections. Their clothes do not fall in the fast fashion category, as Uniqlo's collections consist of timeless basics. But in the facade of creating staple pieces, this brand uses cheap synthetic materials, the production of which has a severe environmental impact.
In addition, the brand has a history of using child labor during its early years of success. However, after facing intense backlash, they might not be involved in child exploitation anymore but definitely use forced labor in their factories located in developing Asian countries like Bangladesh, Indonesia, etc. Workers in their factories are pressurized to work ridiculously long hours for the whole week and are paid unfair wages. Although the United Nations have set guidelines for companies to prevent and address human rights issues in their supply chains, Uniqlo never seems to bother.
13. Shein
Shein made a happening entry in the fast fashion market and has been making Gen-Z crazy with its collections. With savvy social media marketing and huge clothing hauls regularly posted by influencers, the Chinese brand gained considerable followers on Instagram in no time.
Each day hundreds of fresh and trending styles are added to its website at affordable prices, creating an urgency in the buyer to overconsume. The fast fashion brand's production units are set up in China, notorious for human exploitation. Shein suppliers' workforce is paid on a per-clothing item basis, and because of this, they're pushed to operate under constant pressure to turn around a massive number of clothes in a limited time. According to BBC's findings in 2021, Shein garment makers work for 75 hours per week and still remain underpaid.
14. Fashion Nova
Now, there are fast fashion brands, and then there is Fashion Nova— the "ultra-fast" fashion brand. With 600 to 900 fresh styles dropped per week, Fashion Nova is creating new benchmarks for fast fashion brands.
The brand became an overnight sensation with its strong social media presence featuring influencers and celebrity collaborations with Cardi B, Nicki Minaj, and many others. Support from these superstars took Fashion Nova's sales to peak by 600% in 2017, ultimately boosting its production.
With a nasty history of labor rights violations, it heavily relies on a network of sweatshops in Los Angeles. A recent investigation by the Department of Labor reported that Fashion Nova's supplier facilities in Los Angeles pay their workforce as little as $2.77 per hour. Most of these workers are either immigrants or undocumented, so they cannot even protest against the atrocities. Fashion Nova was also reported for one of the biggest Covid-19 outbreaks in L.A. at its distribution center, registering over 203 cases.
15. Missguided
If you felt Fashion Nova is going crazy with its number of weekly drops, meet Missguided. Yet another "ultra-fast" fashion brand that introduces 1000 trending styles per week. Yes! However insane it may sound, it is true.
Missguided has always been on the critics' radar for its unethical practices of labor exploitation. And in 2019, the UK-based brand made it to the headlines for promoting its bikini collection priced at $1.25 as part of its 10th anniversary. Of course, this led to the brand being severely slammed because questionable sweatshop practices are involved in producing clothes this cheap. Missguided has an ill reputation for disregarding fair trade practices, and its factory workers barely make half the minimum wage for all their unreasonable overtime efforts.
16. L.L.Bean
L.L.Bean is one of those famous outdoor clothing brands that has been around the corner for over 100 years. While this brand has recently started promoting sustainability, it is far from fixing its unethical supply chain.
L.L.Bean has factories on an international scale, but a major chunk of its production units are set up in China. Do we need to say more? These Chinese factories constantly violate all fair labor standards and force Uyghur laborers to work under miserable conditions.A brand so massive definitely L.L.Bean could do way better instead of indulging in modern slavery and sweatshops just to cut costs. The adventure clothing retailer also failed to score the bare minimum on being reviewed by the Fashion Transparency Index in 2020 because it was unable to provide evidence for a fair and ethical supply chain.
17. Urban Outfitters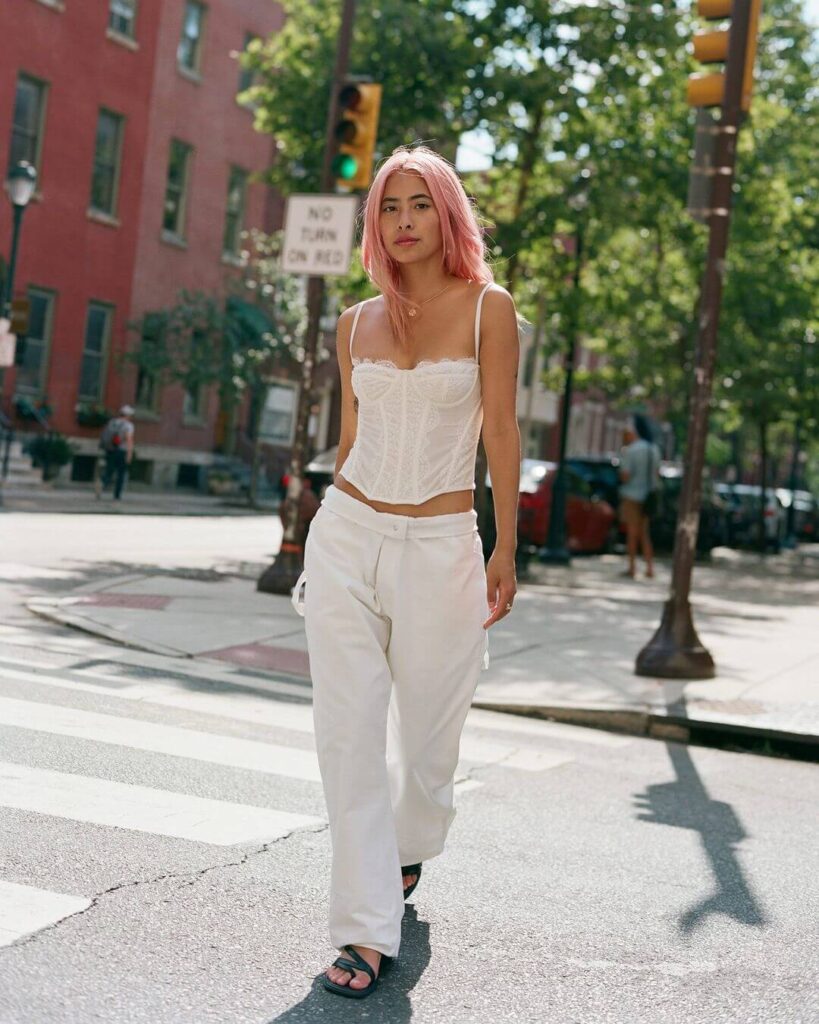 Philadelphia-based Urban Outfitters is a multinational lifestyle brand that has regularly made it to the headlines for quite a stack of questionable practices. Its factories are literally modern-day sweatshops where garment makers work under deplorable conditions for long hours without fair compensation.
The brand even asked its U.S. employees to work for free on weekends to cope with increased sales and covered it with a facade of 'team building activity.' Controversies of child labor in Urban Outfitters facilities surfaced multiple times in the past. And while the brand claims these accusations to be fake, it doesn't have evidence to verify its stand.
The company also owns Anthropologie and Free People, and the same sweatshop practice is carried out as part of their business model throughout their supply chain.
18. Boohoo
Boohoo is another leading fast fashion brand that encourages the "throwaway clothes culture." In 2018, the Parliament criticized the brand for making garments as cheap as £5. It was found that these dresses were of such poor quality that even charity shops refused to resell them. Yet, to cater to a vast audience and make big profits while cutting manufacturing costs, Boohoo doesn't give a second thought to incorporating unfair trade practices. Its Leicester factories' managers even accepted denying the minimum wage promised to workers after making them work long hours.
19. ASOS
British e-commerce marketplace ASOS is the concise version of "as seen on screen." The lifestyle retailer houses about 850 brands selling clothes and cosmetics at varied ranges. Although ASOS has set a Code of Conduct for fair trade standards, it doesn't bother checking whether brands under its belt are actually abiding by these norms.
ASOS sparked outrage for using child labor in its Turkish factories that implement sweatshop-like working conditions in their warehouses for pitiful wages.
In addition, to stay in the competitive fast fashion business and fill in massive profits, this brand operates with sweatshops to produce cheap clothes that just last a few wears. Most of its clothes are made from low-quality synthetic fabrics that have a hazardous environmental impact.
20. Lululemon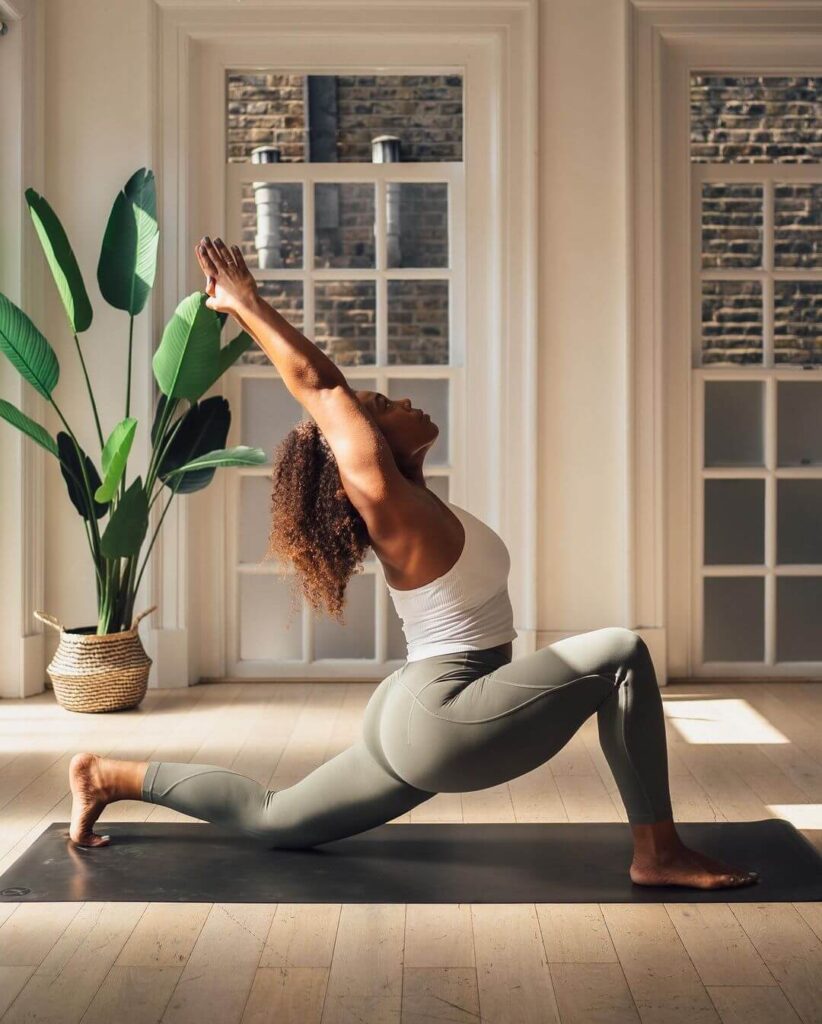 Lululemon is a famous athleisure brand with a cult following among celebrities and influencers. While the brand poses as a cool and green brand that encourages an active lifestyle, it hasn't really been actively encouraging its factory workers' well-being.
Reports were made that Lululemon's partner facilities in Bangladesh engage in women's exploitation, where female workers were regularly beaten and physically abused. Some even complained of being cat-called like 'sluts' and 'whores.'
And if that wasn't enough, these workers are made to work long hours for a monthly wage of 85 euros, which is less than the price of a Lululemon leggings.
To Conclude…
These are just some brands that have come under the public eye for their maltreatment and deliberate negligence of their labor and intentional use of sweatshops. But many more fast fashion brands out there continue to use sweatshops for cheap manufacturing and manage to find loopholes to escape the legal radar.
But as the consumer trend has been changing in the last decade, so are the brand ideologies and marketing strategies! And most definitely with it, the fashion trends and their demand and supply.
More and more of those sustainable clothing brands ought to be supported. These brands promote slow fashion, provide complete production transparency to their buyers and work against human rights violations.
Though the fashion industry still has a long way to go, the efforts at becoming and launching sustainable and ethical clothing brands have been initiated and all they need is a push from consumers like us.