Disclosure:
Our editors handpick top-rated brands, vetted through our strict ratings. Purchases via our links may earn us a commission.
Learn more
The famous American outdoor gear retailer L.L. Bean is a reputed name across the globe for its incredible quality of adventure clothing and equipment. While the brand generates millions in revenues annually, did you ever wonder if it came this far by embracing a sustainable approach? Or has it been into 'greenwashing'? If one delves in to find out if LL Bean is ethical, sustainable, or fast fashion, the answer is NO, L.L.Bean is not ethical. The brand does not have a strict Code of Conduct for its manufacturers. Also, a major chunk of its production takes place in Chinese factories.
L.L.Bean is not a fast fashion brand either because it falls under a very different category of clothing, that is, adventure wear which is created for high-performance rather than trending styles. While the brand does make sustainability and ethical claims, it doesn't disclose evidence for its operating methods. L.L. Bean might set the tone for outdoor explorers in and around the United States. But can its customers step into nature guilt-free? Let's explore to find out what L.L.Bean has been up to.
What is L.L.Bean?
L.L. Bean is a privately held US-based company that deals in outdoor clothing, camping equipment, and adventure gear at a large scale. The brand has something for every outdoor enthusiast, with a vast collection of functional apparel, boots, bags, and tools for select adventure sports like hunting, fishing, etc.
Considered one of the oldest outdoor clothing retailers, L.L.Bean has been around for 110 years now. The brand started by selling a single product: its Maine Hunting Shoes (also known as Bean Boots), and has grown into a reputed international billion-dollar company. Its products are quite expensive because a lot goes into making them durable and resistant to outdoor wear and tear.
To maintain superior quality, the brand subjects its products (especially boots) to harsh real-time conditions as a part of its manufacturing process. At present, L.L.Bean is ranked 7th among outdoor clothing brands for its popularity and impeccable quality products. While much has changed since the brand's initial days, one thing remained the same: the iconic Maine Hunting Shoes, which is still available and owned by many.
When Was L.L.Bean Founded?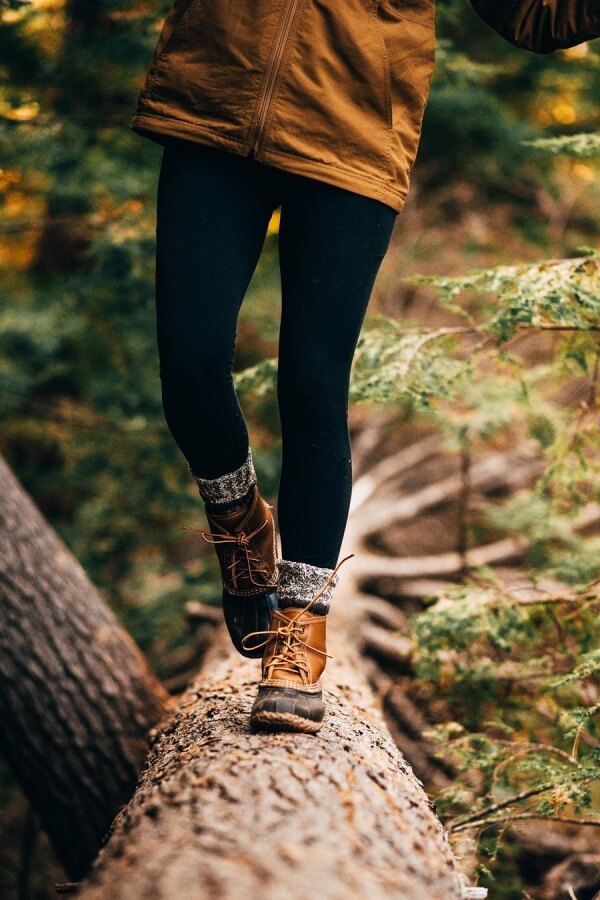 L.L. Bean was established in 1912 by its namesake Leon Leonwood Bean. A passionate hunter and fisherman, Leon once returned from a hunting trip with wet and cold feet. The need for waterproof shoes led him to a revolutionary idea of creating innovative boots combining leather and rubber, and that's when the Maine Hunting Shoe (Duck Boots or Bean Boots) was born.
Initially, Leon sold the 'Duck Boots' to outdoor enthusiasts through a 4-page mail-order catalogue. The company might have started with a one-man army in a small basement, but after the huge appreciation the Maine Hunting Shoes received, there was no turning back. While Leon passed away at 94 in 1967, L.L.Bean's success kept soaring with operations expanded worldwide.
L.L. Bean still remains to be a family-owned business with Shawn Gorman (Leon's great-grandson) as the Chairman and Steve Smith as President & CEO. The company closes every fiscal year with revenues in the millions. And 2021 was reported as their best year so far, with $1.8 billion as annual net revenue, which is a 14% increase over 2020.
Where is L.L.Bean Located?
L.L. Bean is headquartered in Freeport, Maine. Currently, the company is thriving with 56 retail stores in 19 states of the United States, with locations in Maine, Colorado, Connecticut, Illinois, Kansas, Massachusetts, Michigan, Minnesota, New Hampshire, etc. The company also has an international presence with 8 stores in Canada and 24 outlets in Japan.
Its Maine production units in Brunswick and Lewiston, have over 400 employees, primarily manufacturing the brand's iconic boots. Apart from these two prime facilities, L.L.Bean has multiple factory units scattered worldwide in China, Bangladesh, Cambodia, Canada, etc.
Where Does L.L.Bean Ship From?
Most domestic orders are dispatched from the shipping address's nearest L.L.Bean retail store. You can also place an order and pick up the delivery from the brand's outlet assigned to you. However, international orders are shipped from L.L.Bean's warehouse in Freeport, Maine, which can store about 10 million units of merchandise.
Is LL Bean Ethical?
No, L.L.Bean does not operate with ethicality as its core value. The veteran retailer giant might have started to take ethical measures toward improving its operations, but a great deal needs to be done for it to be declared clean.
On being reviewed recently by the Fashion Transparency Index, L.L.Bean failed to score the bare minimum because it doesn't have any evidence of implementing ethical standards in its supply chain. Also, while the brand claims that all its units are monitored to ensure the highest working standards, there's no proof that these units actually practice fair trade.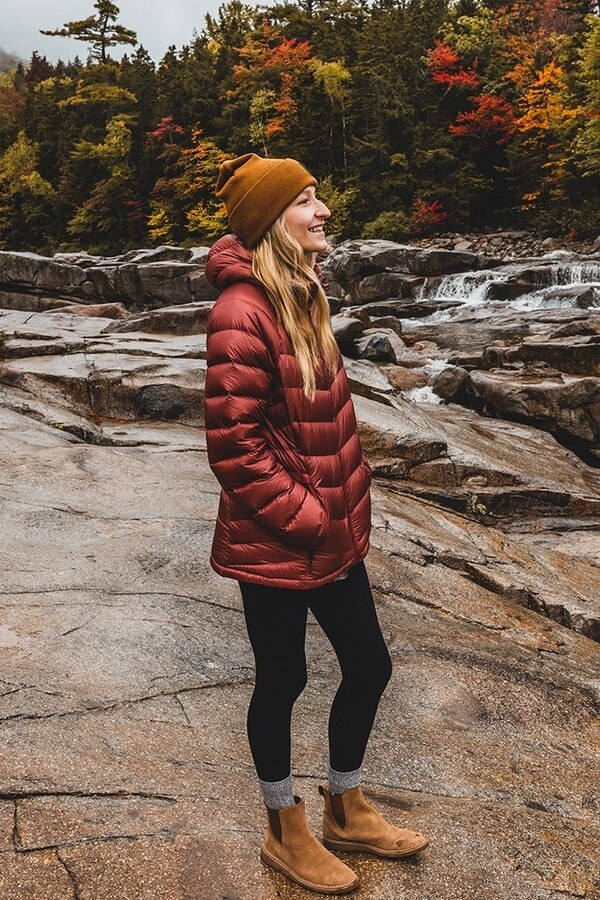 Does L.L.Bean Use Child Labor?
None of L.L.Bean's factories are certified. Besides, there has been evidence that this brand benefits from the forced labor of ethnic minorities in its Chinese factories. So, while there are no particular mentions of child labor, there's every chance that L.L.Bean's suppliers exploit underage children.
L.L.Bean claims to practice ethicality and treat its workers humanely, adhering to international labor standards. However, the brand's site lacks evidence of a transparent supply chain. It does provide a list of all manufacturing units across the globe, including countries like China, Myanmar, Bangladesh, India, and many more. Still, none of these production units are fair trade certified, ensuring fair living wages, safe working conditions, reasonable working hours, etc.
It is to be noted that China has been infamous for not having standard human or labor rights. Many fashion labels boycotted factories in this country because they're sweatshops indulging in modern slavery. However, L.L.Bean has over 50 units based in China, with reports of its factories forcing Uyghur laborers to work under miserable conditions. Doesn't sound humane in any way!
L.L.Bean's Animal Welfare Policies
L.L.Bean's animal welfare policies are not satisfactory. It uses responsible downs certified by the Responsible Down Standard. So that's a thumbs up for the brand. But it also uses wool, leather, and other animal fibers, whose source remains unknown. The brand also traces its animal-derived materials in the initial production stage, but the traceability doesn't continue till the finished products.
Is L.L.Bean Sustainable?
L.L.Bean began with the idea of exploring the great outdoors, but sustainable practices were not engraved in the brand's values from the start. However, as the brand reached peak success, it had to incorporate sustainability and CSR activities in its operations. For a start, L.L.Bean is a member of trusted sustainability organizations like The Sustainable Apparel Coalition, Bluesign, Textile Exchange, and OEKO-TEX Standard 100.
The brand believes in its products' durability and longevity. It encourages its customers to "Reduce, Reuse & Resole" to extend the lives of their boots, jackets, tents, etc, at a nominal charge. By 2025, it is committed to increasing sustainability and reducing greenhouse gas emissions by 50%. Currently, it uses 23% responsible cotton, 18% recycled polyester, and 14% recycled nylon in its outdoor clothing, with plans to increase the use of these fabrics up to 100% by 2025.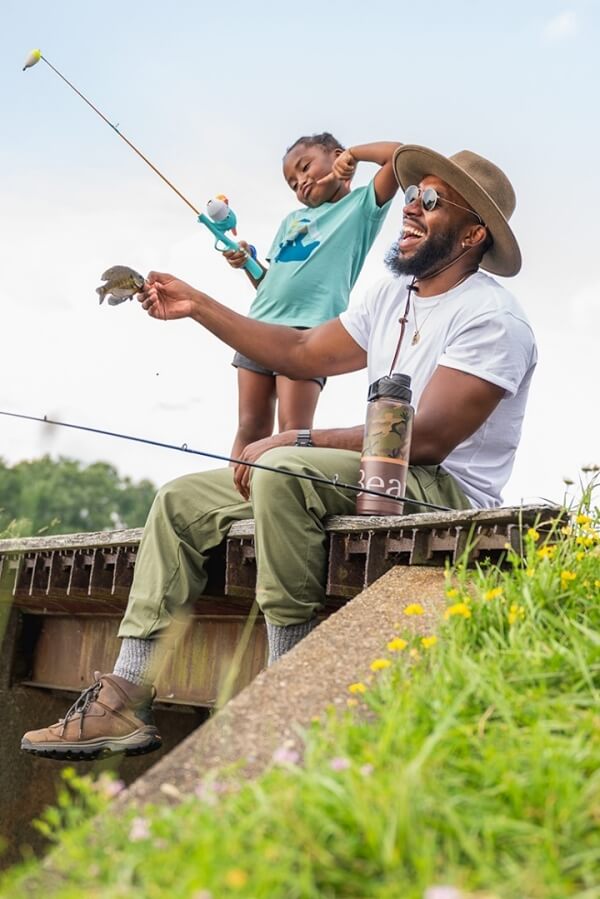 Is L.L.Bean Fast Fashion?
Considered what fast fashion really is, it can be said that no, L.L.Bean is not a fast fashion brand as it doesn't fall under the category of regular clothing. It is an outdoor clothing and gear company that basically follows the design structure of creating innovative, functional, and durable products that can sustain the hardships of adventures. Hence, L.L.Bean can't be considered a fast fashion brand.
Is L.L.Bean Legit?
Yes, L.L.Bean is absolutely legit. The brand has been in business for over a century. It is a cult favorite among outdoor enthusiasts and has a loyal fanbase worldwide. Every day it ships a massive number of orders to every corner of the globe.
Most of the brand's clients are satisfied with their purchases, applauding L.L.Bean for its high-quality products, timely delivery, and super-responsive customer support. However, there will always be unhappy customers, faulty deliveries, or a bad customer service experience.
Some of the Best Sustainable Alternatives to L.L.Bean
While L.L.Bean is a trusted international brand, it doesn't follow transparency in its endeavors and as conscious customers, a brand has to be more than just offering high-quality products. Sustainable swaps for L.L.Bean are brands like Patagonia, Arc'teryx, and Fjällräven.
1. Patagonia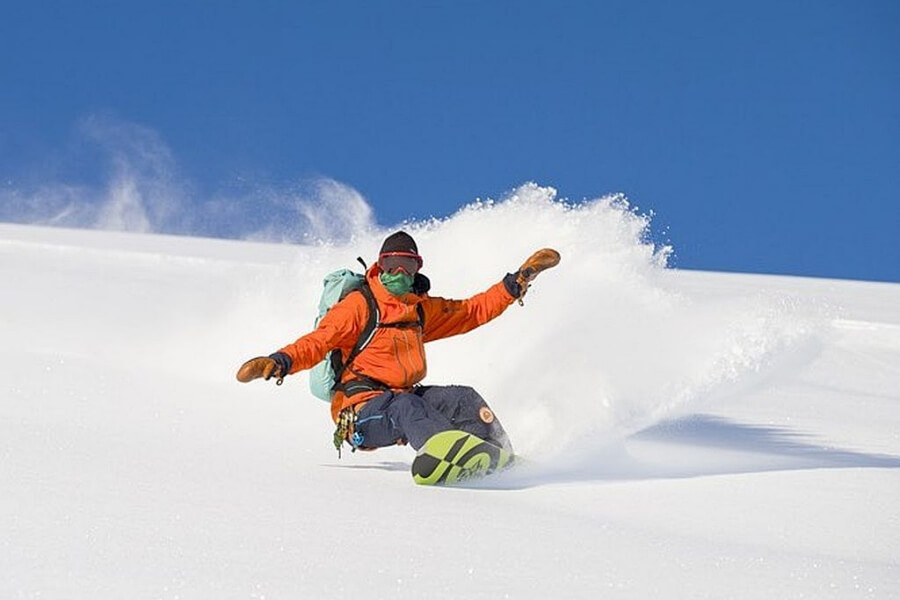 Patagonia is a leading outdoor clothing and adventure gear brand with a rich history of sustainability and ethical practices. The American brand is a fierce environmental activist and designs its products with high quality and longevity in mind. Quite popular globally, Patagonia is a Certified B-Corp, works with fair trade certified factories, and donates generously to multiple environmental organizations. It also has a WornWear program, where the brand offers to repair your used or damaged Patagonia pieces for free.
2. Arc'teryx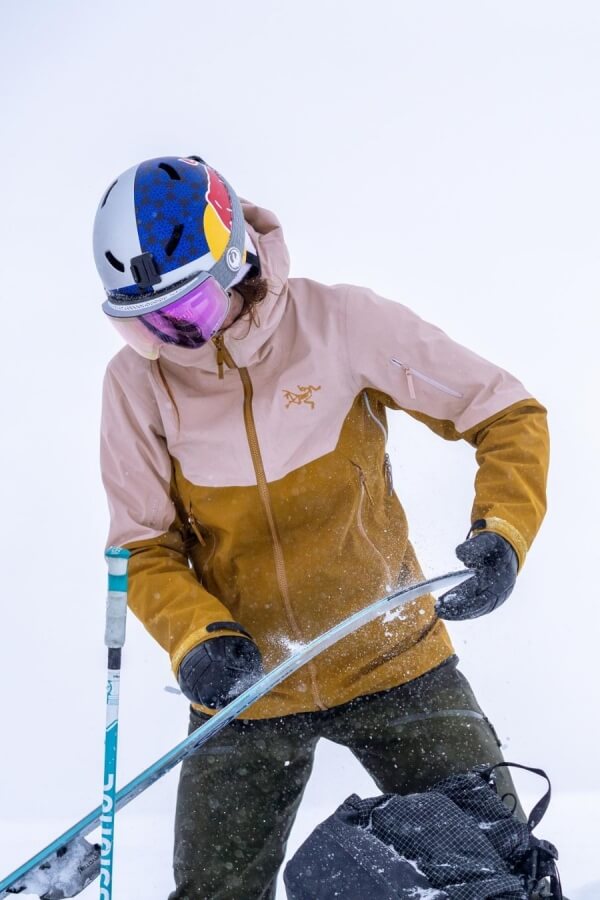 The Canadian brand Arc'teryx started as a rock-climbing gear manufacturer before expanding its categories to outdoor clothing and gear. With a range of finest quality jackets, waterproof backpacks, footwear, climbing gear, and so much more, Arc'teryx is designed for manufacturing in fair trade factories responsibly. The brand is committed to a Science-Based Carbon Target to combat climate change and works towards a circular economy with its ReGear program, where you can buy pre-loved Arc'teryx pieces. In addition, it is also an Outdoor Industry Association's Climate Action Corps member.
3. Fjällräven
Founded in 1960, Fjällräven is a Swedish outdoor gear brand that gained popularity for creating high-performance adventure clothing with a touch of Scandinavian style. With the mission to protect the great outdoors and leave the world a better place, the brand uses earth-friendly materials like organic cotton, recycled wool, recycled polyester, etc., in its products. The brand is a Sustainable Apparel Coalition and Fair Labor Association member and aims to be Carbon Neutral by 2025. In 2020, Fjällräven was also honored as the most sustainable outdoor gear brand by the Swedish Sustainable Brand Index.
Final Thoughts
L.L.Bean might be one of the oldest and most reputed outdoor gear brands, but it needs to put in a great deal of endeavor to create a transparent supply chain. It's a shame that a century-old successful company came to understand the importance of an ethical and sustainable approach this late. But efforts are everything and till L.L.Bean becomes entirely planet-friendly, let's direct our bucks to sustainable brands that share our values by being kind to Mother Earth.