Disclosure:
Our editors handpick top-rated brands, vetted through our strict ratings. Purchases via our links may earn us a commission.
Learn more
You would LOVE shopping from Motel Rocks if you are into the whole indie/grunge fashion but can you guarantee Motel's to-die-for ditsy rose prints are made using sustainable materials? Is Motel Rocks ethical or fast fashion? Does Motel support ethical fashion by selling sustainable clothing? Is it one of the ethical brands in the fashion industry or does it follow the herd of other fast fashion brands? Let's find out!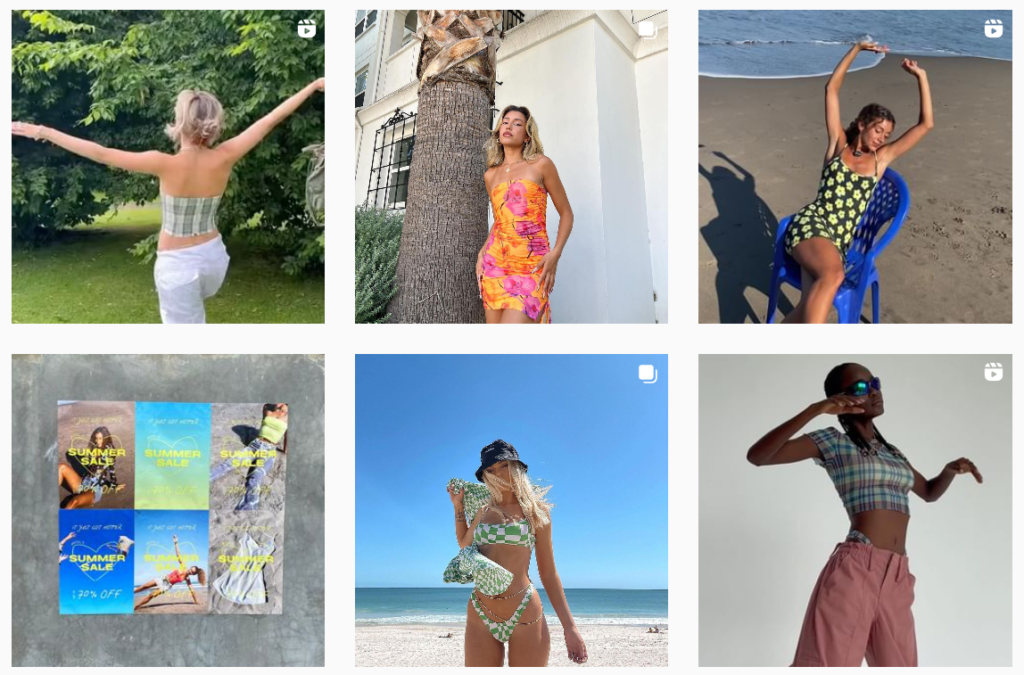 The past few decades have witnessed fast fashion brands gobbling up the market by making trendy clothing a fashion campaign. As a result, bulks and bulks of discarded clothes are decaying in our landfills, washing up on our beaches, and filling up our dumpsters with new rigor. But do the fashion retailers care about all this? While some clothing brands have taken a shine to sustainable clothing and ethical fashion, there are still many in the sea that choose to swim along the fast fashion wave with their eyes tight shut. Sadly, Motel Rocks, or Motel, falls into the latter category.
What Is Motel Rocks?
Motel Rocks is a British retailer selling online fashion for girls that love vintage, indie, edgy, and unique styles while buying clothing. The brand's creation was inspired by a fun road trip by the founders across the west coast of America as they explored the vintage shops and thrift stores dotting the Californian coastline. The brand has gained momentum in recent years because of its extensive influencer reach. But the question still stands: Is Motel Rocks ethical or fast fashion?
When Was Motel Rocks Founded?
Motel Rocks was founded in 1999.
Where is Motel Rocks Located?
Motel Rocks is one of the British fast fashion retailers located in Redditch, Worcestershire, United Kingdom.
Is Motel Rocks Ethical?
No, Motel Rocks is not an ethical fashion brand. It is one of those fast fashion retailers selling trendy clothing all the while paying no heed to the ethical issues of the fast fashion industry. The brand's website reveals no relevant information except for the claim that they do sell new trendy clothes every week. Clearly, the brand is not transparent about its operations and policies which is a major red flag in the world of fast fashion brands. Sites like Freshlabels, which aim to sell sustainable fashion by rating brands according to their sustainability and ethics, also don't back up Motel's attire for its sustainability. Obviously, the brand has something to hide making it highly suspicious.

Motel Rocks' clothes are also sold on sites like Shein and the controversial Dolls Kill which are infamous for being unethical to the core. Brands like UNIF, J.ING and Banana Republic are also not far behind.
Does Motel Rocks Use Child Labor?
Motel Rocks is one of those fast fashion brands that doesn't bother providing even a little bit of information regarding their labor conditions or supply chain, for its customers on its website or anywhere else. So, no idea what's happening behind those closed doors. Child labor is a sensitive part of modern slavery that no brand wants to associate with. And when companies don't maintain transparency, there's every prospect of unethical standards at work.
The brand refuses to reveal if they are following ethical labor standards or providing a standard living wage. Similarly, there is no guarantee that the workers are provided with safe and hygienic working conditions. However, we do know that many of its clothes are made in Indonesia, the infamous production place for many fast fashion brands that use sweatshops.
Motel Rocks' Animal Welfare Policy
Like other things, Motel Rocks is tight-lipped about its animal welfare policy, that is assuming they have one in place. There is no assurance that the brand does not practice animal cruelty while making its products.
Is Motel Rocks Sustainable?
No, unlike popular urban belief, Motel Rocks is not a sustainable brand. Most of their clothing articles are made up of not-so-sustainable fabrics like polyester, elastane, viscose, conventional cotton, etc. The fabric descriptions on their products show no attempt at using eco-friendly fabrics or curbing the use of polyester. Polyester is one of the worst fabrics extensively used in the fast fashion industry.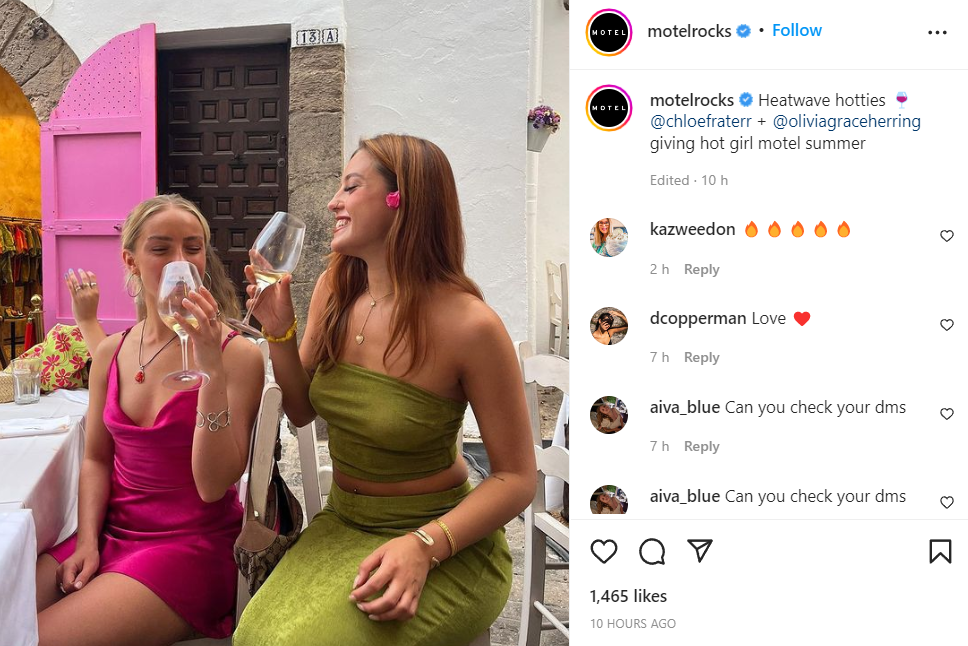 Polyester takes almost 200 years to decompose and its production process emits more greenhouse gasses than is judicious. You might want to check out more such fast fashion statistics to fathom the depths of depravity the fashion industry has reached. If you are still in a pickle about which fabrics to pick up for ethical online shopping, then check out this eco-fabric cheat sheet uploaded by Toad & Co!
Is Motel Rocks Fast Fashion?
Yes, Motel Rocks, or Motel, is a fast fashion brand selling trendy clothing without any concern for the effect it has on the environment. Like other fast fashion brands, Motel's cloth production is outsourced to third-world countries like Indonesia where the labor is cheap and readily available. Furthermore, the brand is tight-lipped about factories and labor conditions, thus arousing suspicion.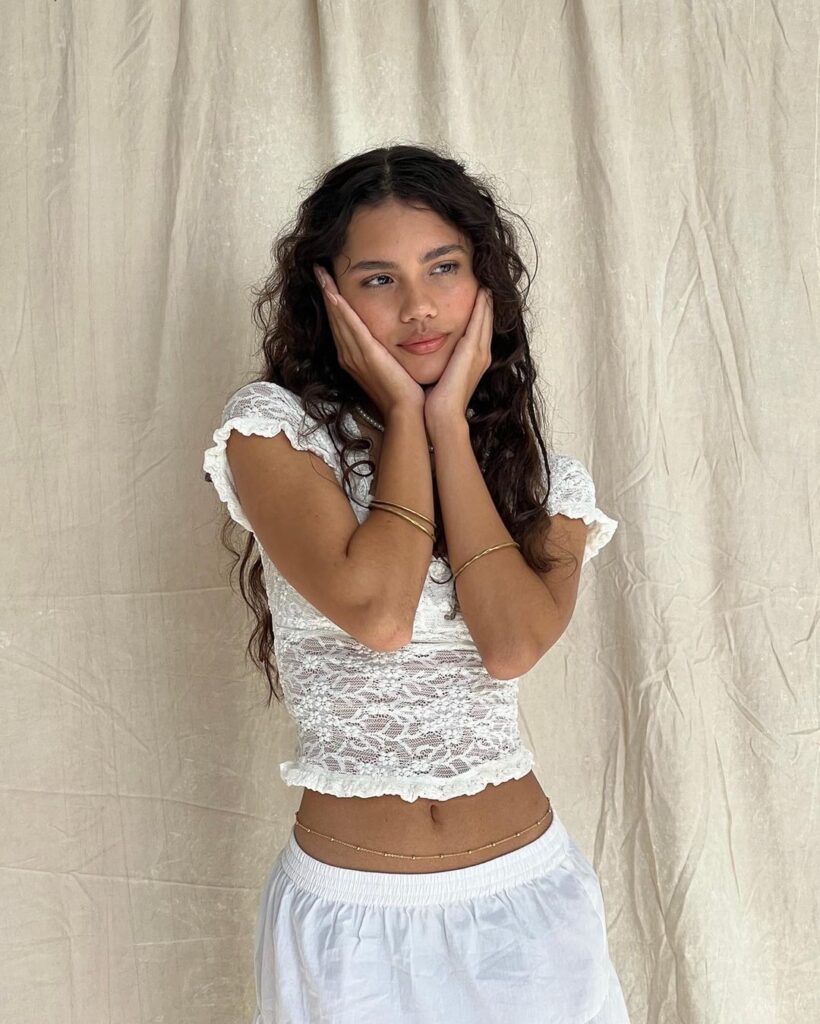 One of the indicators of fast fashion is not using eco-friendly fabrics and/or not complying with the ethical issues of fashion. Motel rocks does just that! It claims that it is "dedicated to bringing the hottest new trends and most coveted styles to the site each and every week." This can only be made possible with mass production and fast-evolving trend cycles.
What's more? The brand's Trustpilot rating shows that the customers are not happy with the high prices being charged for low-quality products. Along with bad clothing quality, size chart issues, refund policy issues, and poor customer services are only the tip of the iceberg.
Who Owns Motel Rocks?
Motel Rocks is owned by British businessmen William and Peter Giles.
Is Motel Rocks Legit?
Yes, Motel Rocks is a legit brand and houses an amazing collection of trendy clothing to match every 'indie/cool girl' vibe. Their clothes are a bit pricey compared to the moderate quality but the brand's vibrant designs resonate with many making it a hit.
However, Motel Rocks does need to work on its delivery feature, customer service, and product return policies if it wants to survive in the long run, as a considerable number of people are suffering because of these features being too rocky. In addition, Motel Rocks charges consumers for their returns. I mean who does that in today's age? So yeah definitely a lot for the brand to work on.
3 Best Alternatives to Motel Rocks
1. Mara Hoffman
Founded in 2000 by Mara Hoffman, this brand commits itself to ethical fashion and sustainable practices all the while creating unique vintage designs for women around the world. Their aim, as they say, is to "design and manufacture garments with greater care, reduce impact, generate awareness, and bring about change." They use a series of organic fibers and naturally recycled fibers to make their products including Tencel, Econyl, Repreve, Organic Cotton, hemp, etc.
2. One Vintage
One Vintage is a luxury brand established in 2000 by Marcelle Symons. Their aim is to preserve the rich beading and embroidery that was once handcrafted by transforming old relics into modern pieces of fashion. They promote bespoke fashion, thus opting for a no-waste model and pack all their products in recyclable packaging.
3. Afends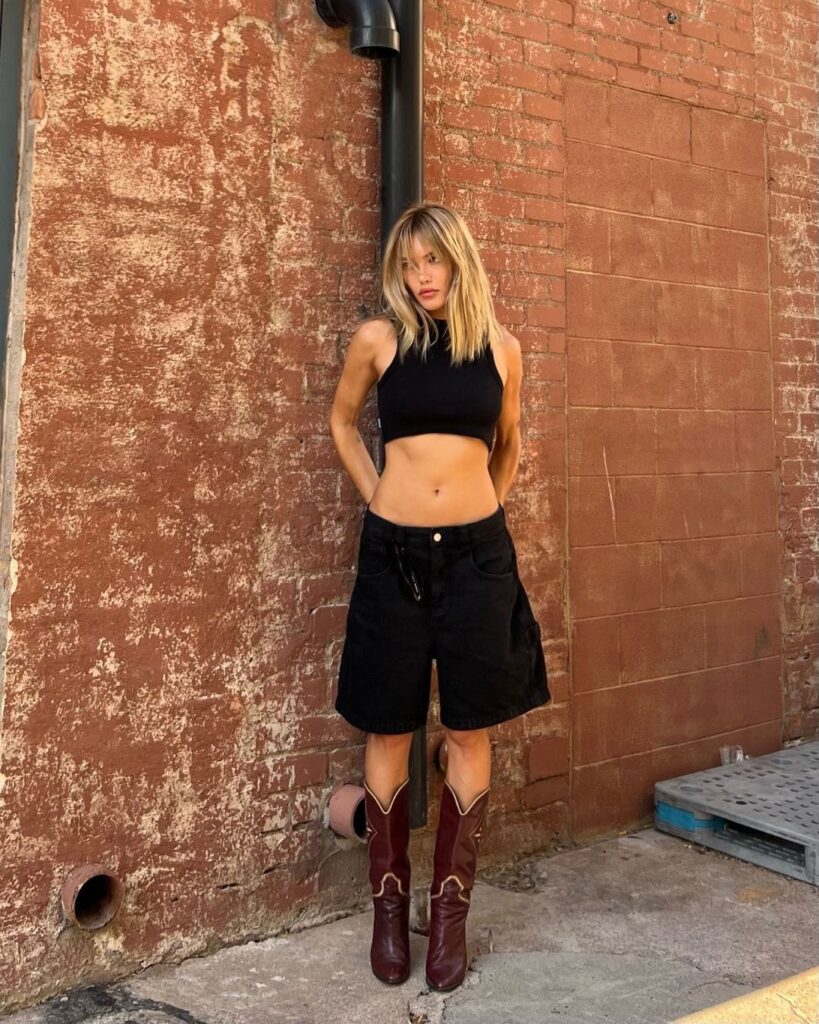 Afends is one of those sustainable fashion brands that believe in creating a big impact through small changes. Sustainability is at the forefront of their design process, making every article with 100% sustainable fibers. They are GOTS certified, OCS certified, and OCS Blended Certified, creating buttery smooth fashion with minimal waste, high durability, and sustainable materials.
They also have an Ethical Sourcing Standard (ESS) set in place to trace their supply chain and assure that their workers are treated with respect and dignity, earn a fair wage, and are provided with opportunities to foster their skills. They ship worldwide!
Conclusion
So, is Motel Rocks ethical or fast fashion? Sadly, Motel Rocks is not one of those ethical clothing brands selling sustainable fashion. It is probably one of the worst fast fashion brands out there so as an ethical shopper you might want to go for sustainable clothing brands offering ethical fashion.