Disclosure:
Our editors handpick top-rated brands, vetted through our strict ratings. Purchases via our links may earn us a commission.
Learn more
The Australian fashion scene has witnessed the emergence of numerous homegrown brands, each contributing its own perspective to the apparel industry. One such label is Dissh, which has gained global recognition and captivated the hearts of fashion-forward individuals across the country and beyond. But while the brand brags about conducting business responsibly, it shares the slightest bit of deets about its supply chain or plans towards sustainability. So is it really trying to make a huge impact by being a part of the fair fashion industry? Is Dissh ethical? Sadly, the answer is No!
While the company follows timeless fashion traits in its product appearance, it doesn't focus to control its greenhouse gases. Let's find out if it's even sustainable or just playing with greenwashing!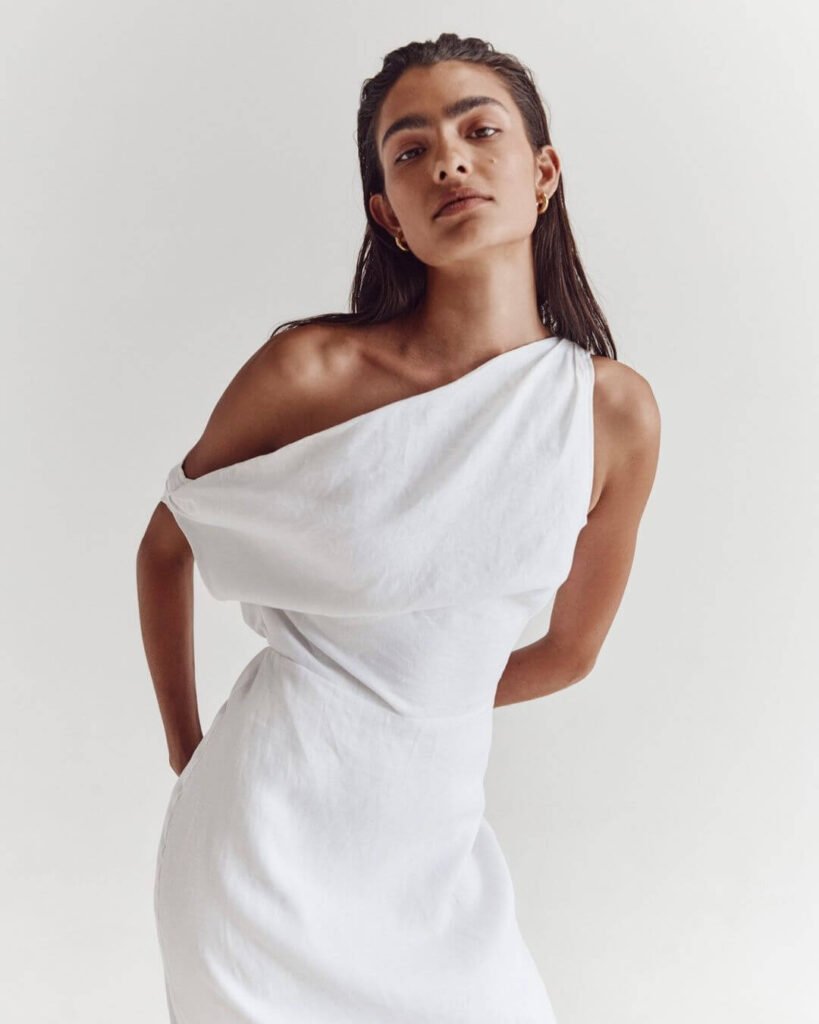 What is Dissh?
DISSH is a Queensland-based fashion label offering a wide range of clothing, knitwear, shoes and accessories for women. The brand was born with the idea to curate easy-breezy feminine silhouettes fostered by an effortless sense of relaxed vibes. Its collection covers sophisticated designs that are refined yet carefree, reflecting the sunshine state of Australia.
As a female-owned label, it caters to women who prefer to dress in a classic stylish fashion that feels both easy and free. By blending low-impact materials with bold, modern and current styles, its collections arrive with the seasons but is crafted to stay seasonless in your wardrobe. While the brand plays with various types of fabrics, its Linen collection is a core part of year-round staples. In terms of affordability, its products are priced moderately, making them accessible to a wide range of customers.
When Was Dissh Founded?
DISSH was founded by Lucy Henry-Hicks in 2001 in her native home in Brisbane. Hailing from a family of fashion retailers, Lucy launched the label after finishing high school with her home's kitchen as the office and the loungeroom as the warehouse. The brand was started with the vision to provide easy-going yet refined pieces that reflect her country's essence. The first retail store was inaugurated in Gold Coast, where the company received immense appreciation from local Australian consumers.
For a long time, Lucy handled the operations with her mum. However, a few years back, they parted ways as business partners. The label is now single-handedly run by Lucy with support from her talented team, who designs and tailors the product portfolio. With more than 20 years in the fashion industry and millions of customers worldwide, DISSH successfully generated a revenue of $30 million in 2022.
Where is Dissh Located?
Dissh has its headquarters located in Brisbane, Queensland, Australia. The company has over 10 flagship stores that are set up locally to provide consumers with a fun-filled Australian style shopping experience. These retail outlets are scattered across the region, including spots in Brisbane City, Chermside, Chadstone, Noosa, Indooroopilly, Pacific Fair, Sunshine Plaza and an upcoming outlet in Bondi. It has a team of about 150 employees, mostly consisting of women who operate from its HQ and its physical storefronts. As for factory locations, it outsources production to manufacturers in China.
Where Does Dissh Ship From?
Dissh ships worldwide. All orders are dispatched within 1-3 business days from its warehouse located in Brisbane. The fashion house has partnered with Australia Post to deliver all of its domestic packages. And for international orders, DHL acts as its courier partner. Express Delivery is available at an extra fee depending on the order destination.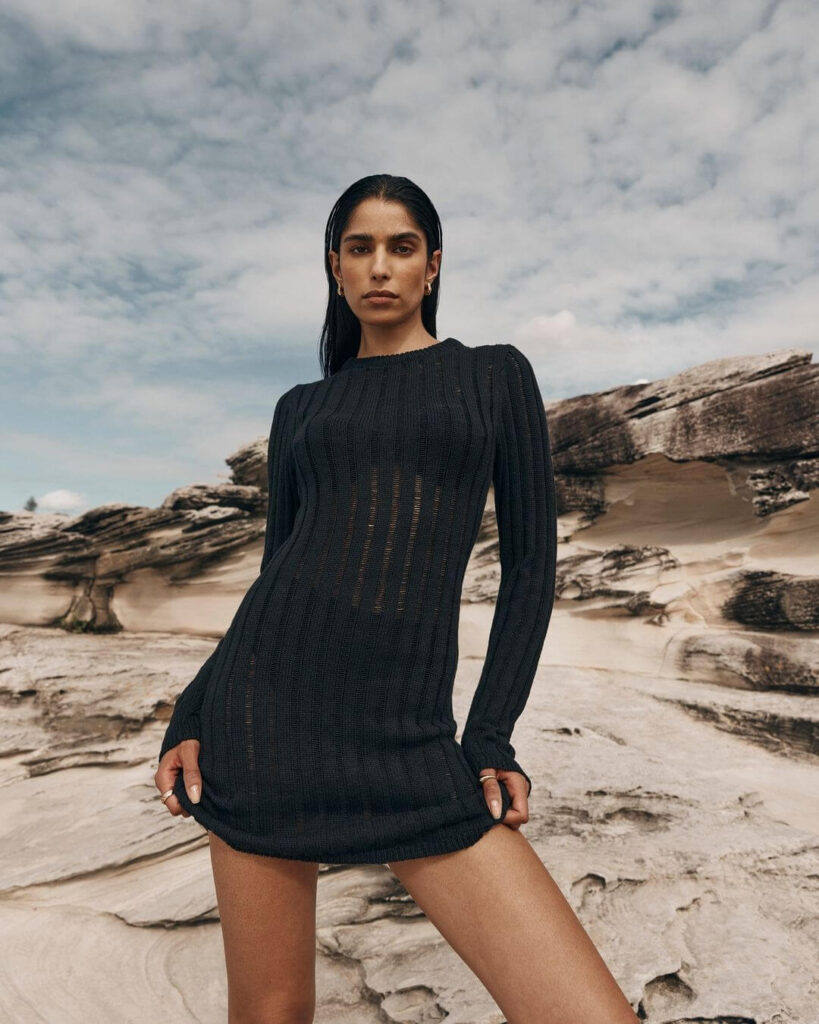 Is Dissh Ethical?
No, when it comes to an ethical supply chain, Dissh falls short of being labelled as a fair trade brand in the truest sense. As a primary consideration, the label doesn't share details about its manufacturing units. The only information available on its website is it sources products from Chinese factories. While it has guaranteed that it only does business with ethical factories, without any concrete proof, it's hard to believe.
China is one of the most notorious countries that disregard human and labor rights every waking day. Therefore, it is extremely crucial for brands that are outsourcing production to China to carefully inspect, audit and maintain transparency regarding these facilities with its consumers, to ensure ethical production standards are observed. But Dissh appears unconcerned. What's even more troubling is the absence of a Supplier Code Of Conduct within the company, stating measures against violation of labor laws.
On the other hand, the positive aspect worth noting about the Queensland-based fashion label is it strongly advocates for women empowerment. Not only it focuses on employing females to manage its in-house operations, but it has also partnered with initiatives such as Suited To Success and The Encoreship. These programs provide life-changing placement opportunities for women who are reentering the workforce scenario after an extended period of absence.
Furthermore, it has also introduced Paid Parental Leave programs for its employees along with coaching sessions for new mommies to support them through their motherhood journey. With over 90% of its team consisting of women, it's great to see how this female-led brand is making headway towards equal opportunity for women in the workplace and beyond. But things will only get better if it comes up with evidence that every person involved in its supply chain is treated as fairly.
Does Dissh Use Child Labor?
Dissh doesn't have a Supplier Code Of Conduct mentioning policies in terms of the exploitation of child labor. Next, its entire product portfolio is manufactured in production units of China. The company maintains silence over elaborate information regarding concerns around factory conditions, minimum age limit, working hours and decent living wages. So it is quite difficult to determine if these facilities are employing underage workers. Since human rights laws are lax in China, there is every chance of unethical practices at work, including forced and child labor. So the brand should take all necessary actions to prove its stand against labor laws violations.
Dissh's Animal Welfare Policies
Dissh doesn't have any stated formal animal welfare policies. But upon careful scrutiny of its offerings, it was found that most of its garments are made from animal-friendly materials. In fact, it uses, PU Leather instead of genuine leather. While PU leather is not exactly the best alternative for vegan materials, it at least confirms that the brand is not taking the route to unethical animal-derived textiles.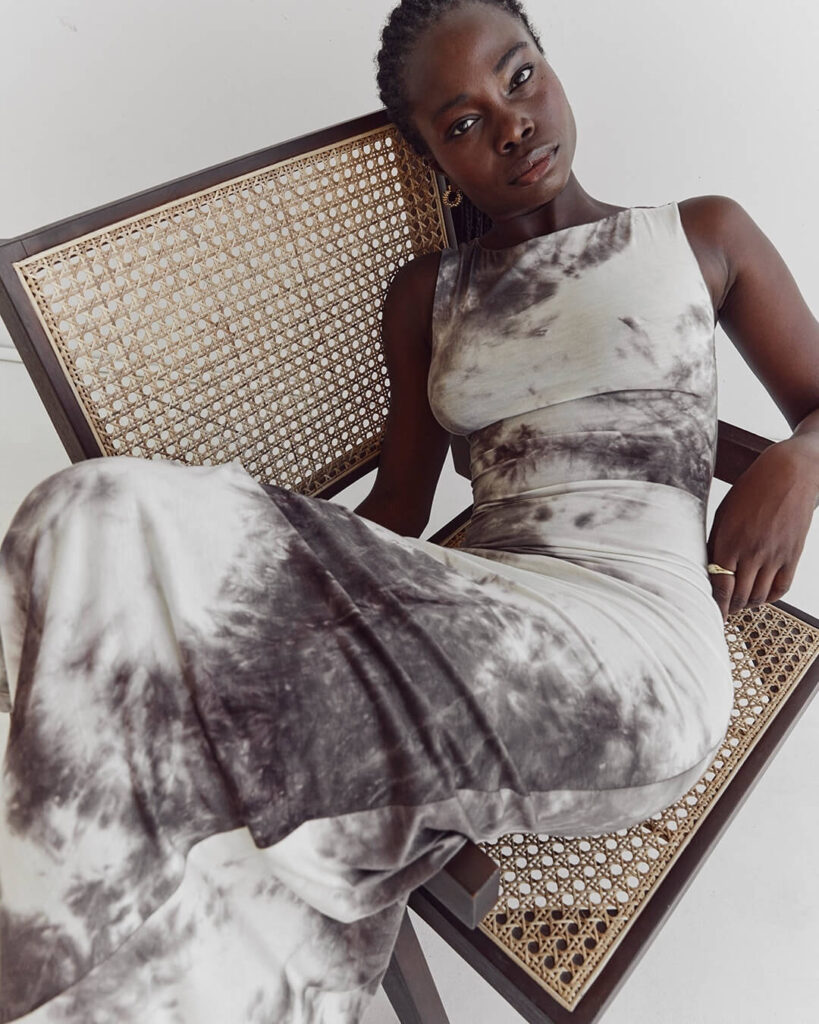 Is Dissh Sustainable?
Dissh has begun to make commendable efforts towards sustainability, but it still has a considerable amount of work to accomplish to become entirely planet-friendly. The bright side is majority of its new product lineup is created using natural fibres, such as 100% linen, ramie, cupro, and more. In fact, it has an entire Linen collection edit that are designed to be transeasonal garments. These eco-friendly materials have a lower environmental footprint and are known for their breathability and durability, meaning you can wear them time and time again.
In addition, the label has also launched its first-ever selection of swimwear crafted with certified recycled materials. This batch of upcycled polyester and nylon are made from post-consumer plastic waste, which would otherwise pollute landfills and oceans. In terms of packaging, it has phased out all single-use plastic wrappings for both online and in-store orders. The brand now uses recyclable POLLAST!CTM mailers, sourced from Better Packaging— a carbon-neutral Certified B Corporation.
What's more, the clothing company has formed a partnership with Thread Together to sort out its textile waste problem. Through this initiative, it donates and redistributes out-of-season stock to those in need. This covers homeless and long-term unemployed women, indigenous communities, domestic violence survivors, refugees, and many more. Now, while all these steps towards sustainability are an impressive solution to operating more responsibly, these efforts alone are not enough to tag the label as end-to-end sustainable.
That's because Dissh doesn't mention how it manages to reduce its carbon dioxide emissions, water consumption levels, or wastewater treatment. There is also an absence of future sustainability plans surrounding these concerns. Plus, while it uses eco-friendly materials, it doesn't trace their sources. So there's no guarantee that these textiles were sustainably and ethically produced.
It's important to note that in order to become Earth-friendly, a brand needs to address every aspect of its environmental impact, social responsibility, and ethical sourcing. Without specific sustainability goals in these areas, it would be challenging to determine its stance to minimize its ecological footprint.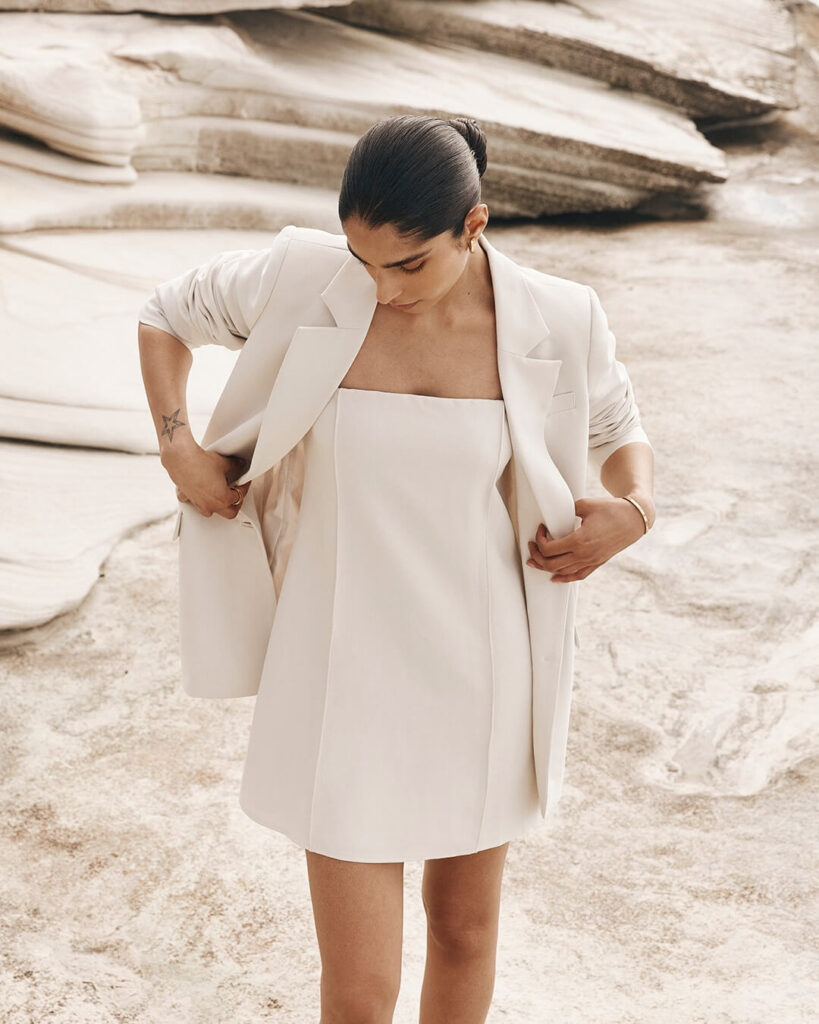 Is Dissh Fast Fashion?
No, Dissh is not a fast fashion brand. Its collections are mostly made up of eco-friendly materials that are long-lasting and do not contribute to increased levels of greenhouse gas emissions. Unlike fast fashion retailers, it doesn't focus on creating mass quantities of trendy clothes inspired by the latest fashion cycle. Instead, the company targets limited quantity production and prioritizes slow fashion quality garments that are designed with longevity in mind. Plus, its merchandise fall between a mid-range price point, making it a bit inaccessible for budget-friendly shoppers who favour trendy styles and low-cost clothing.
The doubtful factors about the label is its lack of a transparent supply chain, environmental policies, animal policy, and prospective sustainability steps, which are crucial to ascertain its overall impact on people and the planet.
Is Dissh Legit?
Yes, Dissh is one of the most legitimate Australian brands. It has a rating close to 4 stars on popular review portals where thousands of consumers have cheered the label for its high-quality products and seasonless fashionable clothes.
However, an equal amount of complaints point out to the company's unresponsive customer service team, penalties for returns, and huge import duty fees. So while Australian consumers might not face many issues while shopping from them, international clients cannot have the same assurance.
Some of the Best Sustainable Alternatives to Dissh
The fast fashion industry is known for its significant environmental footprint, including water pollution, waste generation, greenhouse gas emissions, and whatnot. Alternatively, along with others, opting for some of the best ethical clothing brands in Australia like Flare Street, Pure Pod, Luna + Sun in addition to ABLE allows you to align your clothing choices with your values, supporting a more ethical and responsible garment production and consumption.
1. ABLE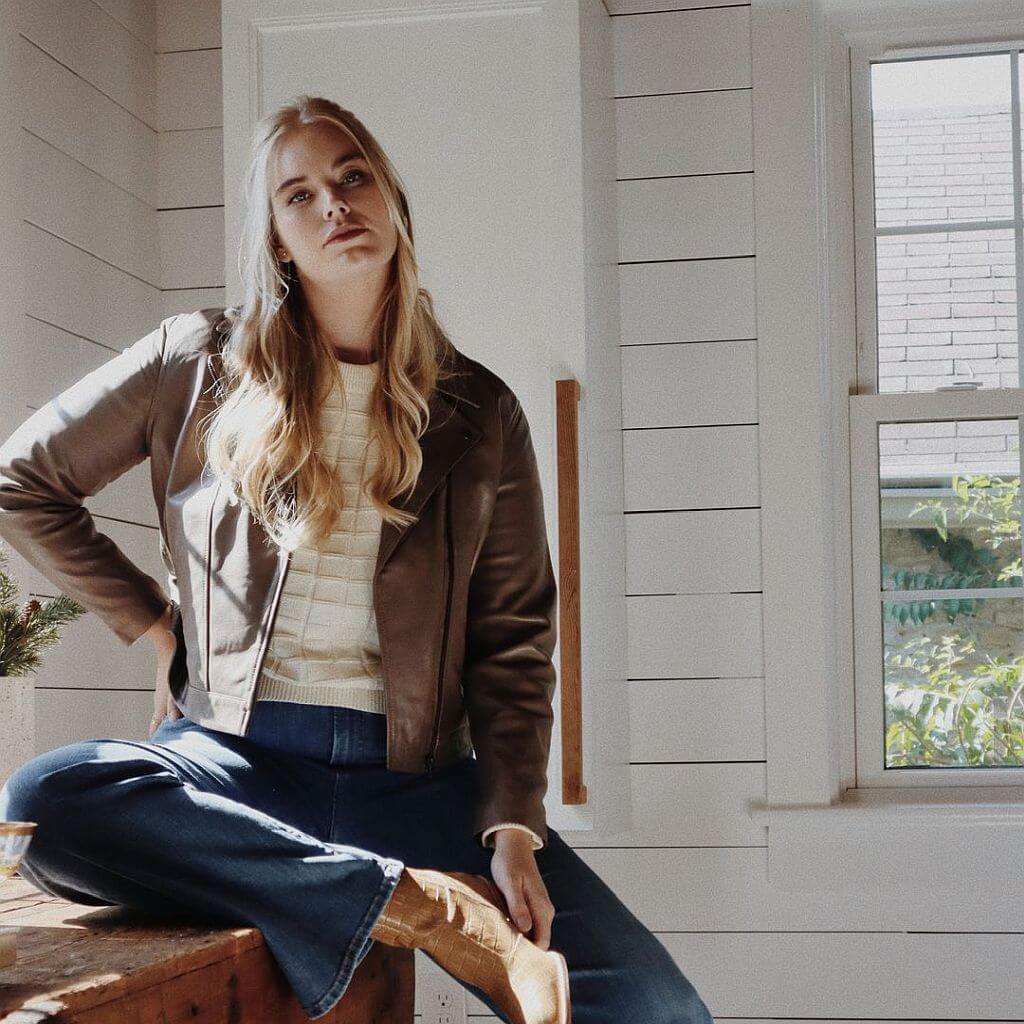 US-based sustainable fashion brand ABLE is dressing up women from head to toe in outfits and accessories that boost the confidence of both the wearers and the makers, empowering women from all over the globe. Designed with style, longevity, and functionality in mind, its collection has everything from dresses, jumpsuits, coats, and jackets to bags, jewelry, shoes, and home goods. The brand uses eco-friendly materials, and its leather items deserve special attention for their premium quality, Don't worry about the leather origins because they are sustainably sourced from Leather Working Groups. With the goal to create decent job opportunities for women, over 90% of their employees are females working in different phases of the company.
2. Flare Street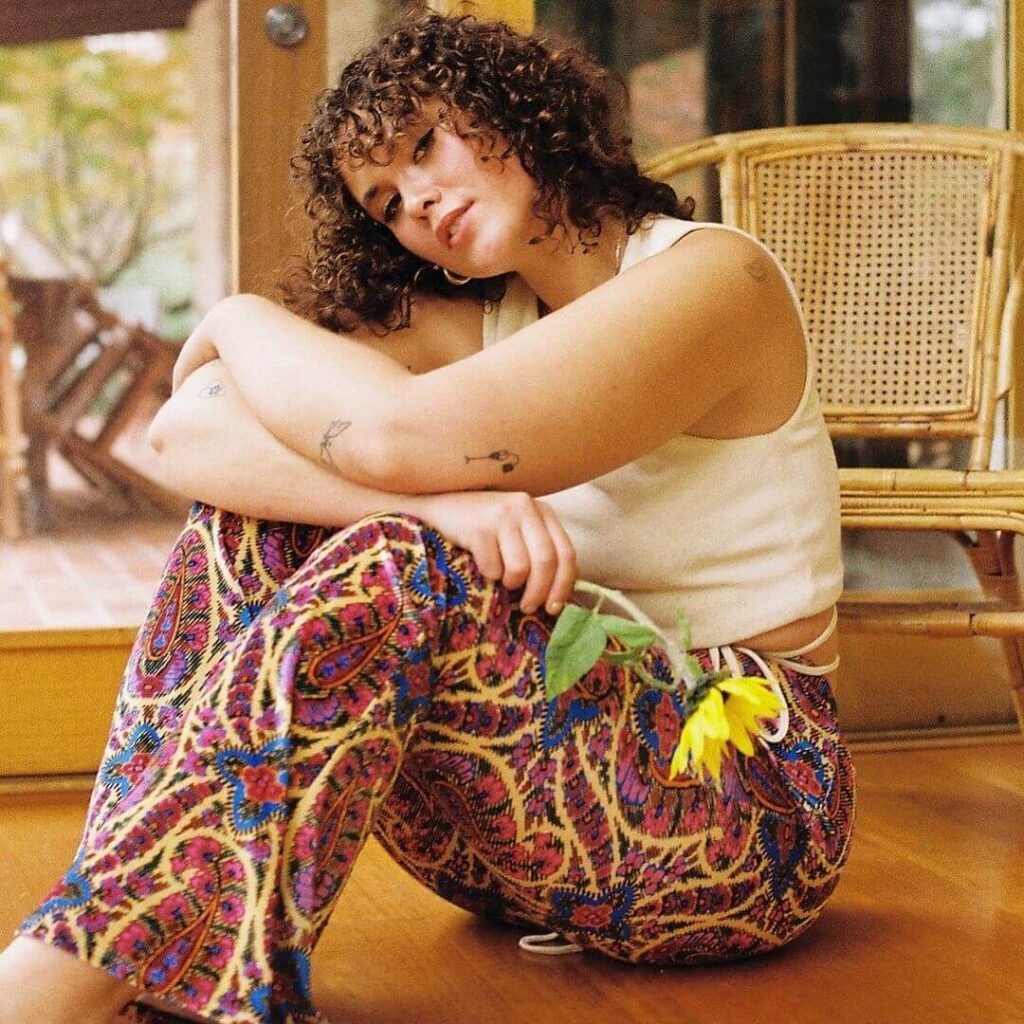 Based in Melbourne, Flare Street is a conscious clothing company that captures the retro styles of the 60's and 70's to create its vintage-inspired sustainable collection. What's unique about them is they only deal in pants— or actually flared bottoms that will sway with every step you take. From vibrant colors to eye-popping prints, they have everything you can ask for in a pair of bell bottoms. The brand responsibly sources eco-friendly materials from local suppliers. Additionally, each piece is handmade in their homegrown factory under ethical production processes, where workers are paid above Australian living wages.
3. Pure Pod
Pure Pod is a slow-fashion Australian label that is established on the pillars of people, planet and passion. Its clothing is designed in thoughtful evergreen styles that you can wear repeatedly without getting bored. The label solely uses gentle-on-the-skin sustainable materials and forges a small-batch selection to cut on production waste. Everything is manufactured in fair trade factories across Australia, India and Indonesia, where employees are entitled to decent living wages. It's amazing to see how the brand strives to create a fair fashion industry with beautiful clothing that has a strong identity.
4. Kowtow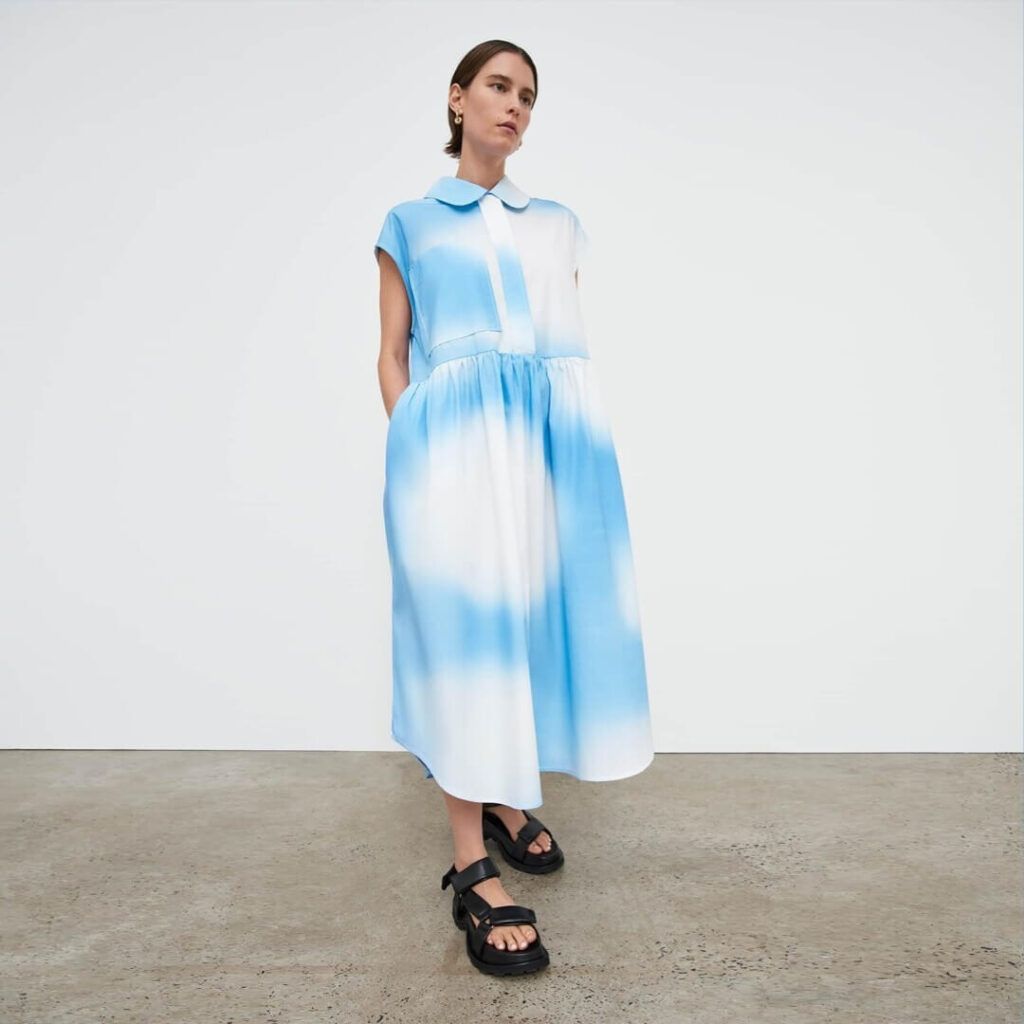 Kowtow creates clothing that not only makes you feel good but also nurtures a healthier planet and a fairer world. Its wide range of sustainable collections are literally the cornerstones of a timeless wardrobe. The label advocates for a traceable seed-to-garment production process, with its core mantra— "Less Waste, More Wear." Therefore, it uses sustainable materials, including 100% certified cotton, surplus fabrics and low-impact dyes, to ethically produce its product portfolio in factories certified by the SA8000 organization. Plus, it has eliminated plastic consumption by incorporating fully recyclable packaging to further minimize its ecological footprint.
5. Luna + Sun
Originated in Brisbane, Luna + Sun creates beautiful and sustainable feminine fashion that can be worn for life. So whether you're pregnant, a new mama, or simply plan to have kids in the near future, its pieces are designed to adapt to a women's ever-changing body. Plus, they're also breastfeeding-friendly. With values like transparency, ethical manufacturing, women empowerment, vegan, sustainability and circular fashion at its core, Luna + Sun products are Oeko-Tex Standard 100 certified and made in its factory is accredited by Ethical Clothing Australia.
To Wrap it Up…
Dissh has started to incorporate eco-friendly materials in its products which shows its enthusiasm for environmental sustainability. However, the above findings reveal a significant gap in its approach to addressing crucial steps towards sustainability. The brand lacks initiatives to reduce its greenhouse gas emissions and has not set any upcoming sustainability goals. Furthermore, the absence of an ethical supply chain raises concerns about the working conditions and welfare of those involved in the production process. So, until the Aussie label comes up with answers, it's better to stay away from it.
FAQs
Where is Dissh clothing manufactured?
Dissh clothing is manufactured in China.