Disclosure:
Our editors handpick top-rated brands, vetted through our strict ratings. Purchases via our links may earn us a commission.
Learn more
Drooling over those shaker 100s, camel 311s, or those creeper 260s that Demonia has lined up like the best kind of eye candy for you to drool over? Well, stop before you shop for shoes that claim to be made of vegan leather and ask, "Is Demonia ethical?" Just once before you buy Demonia shoes online, think about what it means for the environment.
Demonia claims to be one of those vegan shoe brands that sell ethical fashion by using sustainable materials instead of animal derived materials. But, is it true? When you shop for shoes from Demonia, are you really buying vegan leather? Is Demonia ethical or sustainable? Or just a farce? Read on to find out whether Demonia is a vegan store or not!
What are Demonia Shoes?
Established in the year 1993, Demonia is Southern California-based alternative footwear brand that offers a wide range of edgy, gothic, funky boots that have acquired a cult-like status. Demonia is famous for its funky platform boots available in many styles on its website.
With the devil in its name, Demonia seeks to define the market for alternative fashion with its products that take even the non-goths by surprise. Demonia also has sub-brands like Pleaser, Bordello, Funtasma and Demonia shoes claim to be vegan shoes sold at affordable prices
Where Are Demonia Shoes Made?
In recent years, the brand has started outsourcing its manufacturing to China, which has made the old Demonia users a lot more suspicious about the quality change. The country is also notoriously favored by brands that use sweatshops. The current Demonia shoes just aren't worth it according to the users.
What Makes Demonia Shoes So Popular?
Demonia's unique designs cater to a large audience making the brand a person's all-time favorite. What makes Demonia shoes popular are the tons and tons of styles that the brand offers not just to a particular audience, but to all! Their designs, despite being edgy, are appealing to everybody and that's what gets their customers swarming like bees around its vegan shoes.
Demonia states that its niche is to provide "specialty footwear for many subcultures by innovating new styles and redefining older ones." Perhaps that's what makes it popular; Demonia innovates, and experiments and people like it!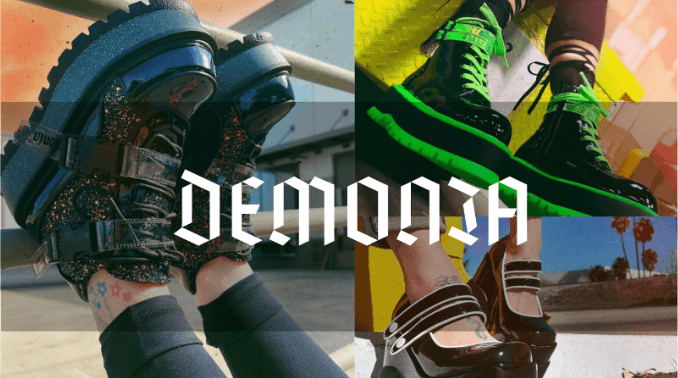 Another reason for Demonia's popularity could be the claims of being a vegan store that offers ethical fashion by using vegan leather and other sustainable materials instead of animal-based products. But are these claims justified? Let's find out!
Is Demonia Ethical?
No, unlike popular belief, Demonia shoes are not ethical. Demonia's claims of using vegan leather fall short when there is absolutely no proof backing such a heavy claim. They have also partnered with brands like Dolls Kill and Killstar, both of which are famous for breaking all kinds of ethics. As an ethical consumer, vegan shoe brands are a blessing in disguise whenever you shop shoes. But these brands can also be a big cheat when they claim to use sustainable materials to greenwash the ethical consumer into believing they are selling something safe.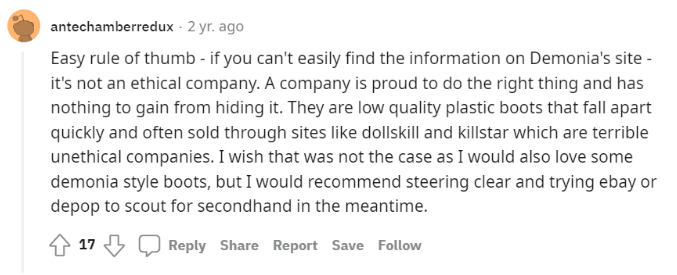 Brands have sat back on their (non) vegan throne and profited off the new wave of ethical fashion as the number of ethical consumers rose, by greenwashing them. Greenwashing is a marketing tactic whereby you claim your products to be vegan when they are actually not. Demonia shoes seem to be doing that and a lot more too!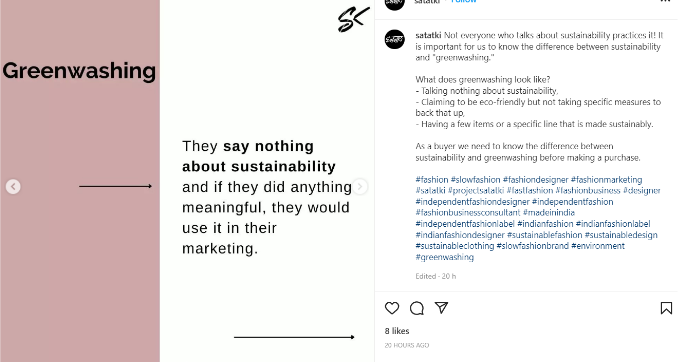 Being ethical is not just about using sustainable materials in the making of your product. Being ethical is more about trading fair, offering full transparency, offering the promised quality for a fair price, providing more than the standard living wage to your employees, and not commiting art theft or cultural appropriation. 'Respecting all involved' is an important motto of ethical fashion.
Does Demonia Use Child Labor?
Demonia doesn't maintain transparency about its supply chain. All you get to know is that it outsources its products from Chinese factories. That's it! There's literally nothing on its website that can hint at their supply chain or labor conditions, how Demonia shoes are actually made, or most importantly, who makes them! When brands operate so secretly, all sorts of wrongdoings are most likely at work, including child labor.
There is no detail on whether the brand ensures that the minimum wage is met or whether the employees work under safe conditions. Such a lack of transparency portrays Demonia in a suspicious light.
Is Demonia Cruelty Free?
No, Demonia is not cruelty free.
Although Demonia claims to be using vegan leather in the making of its shoes, there is no consolidated proof for the same. In our opinion, a brand practising ethical means of manufacturing shouldn't have anything to hide and if it does then you, as an ethical consumer, need to take this as a major red flag.
Is Demonia Sustainable?
In simple words, no, Demonia is not a sustainable brand.
Demonia's product descriptions make use of the vegan logo to establish that they use vegan leather for making boots. But no proof backs up that claim. The brand is extremely secretive and totally non-transparent.
Moreover, Demonia shoes, in recent years, have been constantly bashed for their poor quality and cheap materials used in their making. Customers complain that their Demonia shoes easily fall off after only months of purchasing. The price paid for them is another issue. Customers complain that the shoes are overpriced when compared to the cheap quality offered.
Is Demonia Legit?
Yes, Demonia Cult is absolutely a legit brand. This brand has a shoe style for everyone and is quite popular for its designs and awesome quality. But recently there has been an increase in complaints regarding cheap quality shoes being delivered and no response from customer service in case of raising an issue. So maybe the brand needs to pay a little attention to its online operations.
However, with a rating of 4.5/5 in Trustpilot (a review portal) we don't think there's something sketchy about Demonia.
3 Best Demonia Alternatives Worth Trying
1. Good Goth
Good Goth offers an amazing collection of plus size alternative fashion. Established in 1996, Good Goth is family owned, offers cruelty free/leather free footwear and cosmetics, and ships from the USA. Shop your shoes now!
2. All New Rock
All New Rock is a UK-based online store that has come up with a vegan collection within the alternative subculture. They offer the misfit vegans an outlet through their products and prove that it is possible to be rocker, punk, gothic and vegan at the same time. What more do you want?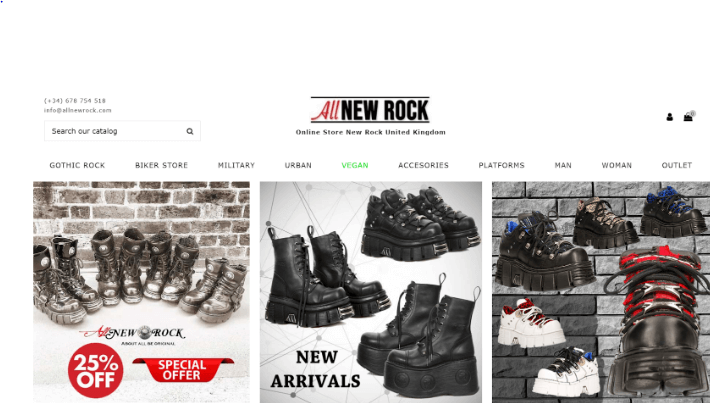 3. Koi Footwear
This brand can be your new vegan bestie if you are into edgy fashion that is also sustainable. At Koi, you can get those rockers that you so wanted and maybe even more without having a guilty conscience. Koi is a 100% vegan brand that is "too cool to be cruel" and is constantly working towards being more and more sustainable.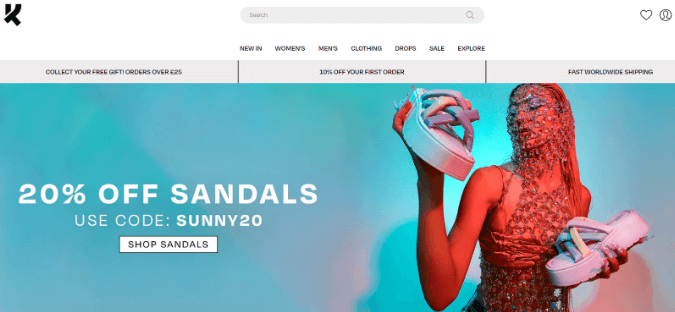 Conclusion: Is Demonia a Fast Fashion Brand?
Yes, Demonia is a fast fashion brand. One is unable to verify fast fashion checks like ethical, cruelty free and sustainability standards in respect of this brand. The next time you shop shoes from Demonia, remember that there are high chances that the company is greenwashing its consumers in the name of using vegan leather. For an ethical consumer, Demonia's ethical rating is not up to the par. The cheap quality that betrays the brand's prices, its evasive nature, and non-transparency only add to its doubtful ethicality. So, instead of buying from Demonia, shop shoes from alternate vegan shoe brands because an ethical consumer is also a feasible one!