Disclosure:
Our editors handpick top-rated brands, vetted through our strict ratings. Purchases via our links may earn us a commission.
Learn more
Yes, Express is a fast fashion brand. The American retail giant is renowned for its fashion-forward ethos, presenting thousands of contemporary apparel and accessories influenced by the latest celeb-culture. All credit to its extensive network of brick-and-mortar outlets and an accessible online platform, the brand has become a familiar shopping destination among US households. From essential basics to workwear, Express lets you express yourself amidst the hustles of your daily life. But how does it hammer out such sizeable volumes of cheap clothes within a short period? Is Express fast fashion? Unfortunately, it is!
For over four decades, Express has made its mark in the history of global clothing markets and is closely linked with some iconic cultural moments. It partners with upcoming artists and style communities for its project, "Express X You," where it helps people to try out new designs, prints, fits, and fabrics to create something unique that all will love. But while the label finds innovative ways to resonate better with its audience, it doesn't feel accountable for the environment or the factory workers in its clothing production units. Yes, fashion companies like Express have the habit of exploiting everything and everyone to achieve success. Let's analyze this company's sustainability endeavors and ethical shortcomings in this feature.
What is Express?
Express is a leading fashion brand that offers a wide range of casual and vogue-ish clothing and accessories. Its product lineup includes a variety of items such as tops, dresses, jeans, jackets, and everything in between. The label initially started as a womenswear storefront but soon expanded its merchandise, delivering fashionable choices for both men and women. Its target customers typically fall within the 20 to 30 age range, but its clothing can attract diverse shoppers who appreciate modern fashion with a youthful vibe.
Express was launched with the vision to offer stylish yet affordable clothing, because of which it positioned itself in the mid-range price segment. You can find here $5 T-shirts and $50 Denims. Its garments have a touch of sophistication, making the products accessible to a wide range of consumers while maintaining a level of exclusivity. The company has a quick turnaround time, and new collections are dropped on a weekly basis to match the rapidly changing trends. This agility allows it to capture the current fashion trends and meet the demands of customers who are constantly searching for the latest styles.
Express is a go-to shopping spot, especially among America's younger adults and fashion enthusiasts who want to stay on-trend while maintaining a contemporary and polished appearance without breaking the bank. The brand has gained considerable popularity for its strong physical presence in malls and shopping districts across the United States, offering in-person retail therapy.
When Was Express Founded?
Express is an American fashion retailer that was launched by Limited Brands in 1980 in Chicago, Illinois. Originally, the label started as an experiment, focusing on offering affordable fashion for women, particularly targeting the younger demographic. The first store was introduced as "Limited Express," in Chicago's Water Tower Place. Soon after, the brand welcomed former CEO Michael Weiss aboard in 1981 when the initial test expanded to encompass eight stores.
In the next few years, Express experienced impressive growth, opening 250 stores by 1986, and then, in the subsequent year, it experimented with men's merchandise in 16 of its outlets. The men's fashion line later evolved into its own brand, Structure, in 1989. Additionally, in 1990, Express's beauty line transitioned into an independent enterprise named Bath & Body Works. A notable shift occurred in 2001, as Express rebranded itself to accommodate clothing for both genders, reincorporating its Structure stores as "Express Men." Subsequently, the brand began opening dual-gender Express stores the following year.
Over the time, Express became a household name in the US, standing as a prominent retailer in the apparel industry. It is traded at the NYSE under the symbol EXPR. Today, it caters to a loyal clientele spread out all over the world through its online and offline services. The company runs under the skilled leadership of Timothy Baxter (CEO).
Where is Express Located?
The main headquarters of Express is situated in the city of Columbus, Ohio, USA. Being a global brand, its supply chain is vast as it sources products from various manufacturers and suppliers scattered all around the world. The company doesn't typically disclose the specific locations of all its factories. But some of its production units are based in countries like China, India, Vietnam, Bangladesh, and others, which are common hubs for fast fashion clothing manufacturing.
Express provides online shopping benefits through its website and other e-commerce department stores. But to align with the in-shop consumerist culture, it operates over 500 retail stores across the United States, Puerto Rico, Mexico, Costa Rica, Panama, El Salvador, and Guatemala.
Where Does Express Ship From?
Express ships its products from different fulfillment centers located in the United States. These warehouses are strategically situated to effectively process and post all orders to customers worldwide. The company offers international shipping to many countries listed on its Shipping Policy page, but these locations can vary from time to time.
All packages are dispatched within 3-5 business days. The brand offers Standard, Second-Day, and Overnight shipping options. While Standard Shipping is Free on orders above $50, Second-Day and Overnight shipping can be availed at a particular fee.
Is Express Ethical?
No, Express is not ethical as it falls short in several areas that define a company's ethicality. To begin with, it doesn't maintain supply chain transparency regarding the whereabouts of its production units. It neither shares a complete list of its suppliers nor details about its factory conditions. Just like most fashion brands, it outsources production of its cheaper clothing to countries with low labor costs and lax labor laws. So, there's no guarantee that factory workers are treated fairly and not entitled to terrible labor conditions.
Also, none of the company's factories are certified by any recognized bodies or labor standards that ensure worker health and safe working conditions, fair wages, and other essential labor rights. This lack of certification raises concerns about the factory environment and the treatment of the workers involved in producing its products. There is no clear evidence that the brand actively encourages diversity and inclusion in its direct operations or supply chain. This attitude raises questions about its commitment to promoting equitable and inclusive working environments.
Furthermore, Express does not provide sufficient evidence that it ensures payment of a living wage throughout its supply chain. This raises concerns about fair compensation for the workers who contribute to their products. In fact, in the 2022 Fashion Transparency Index, Express received a substantially low score of 5%, indicating a significant lack of clarity regarding its overall business practices and policies. Such vagueness makes it extremely difficult to assess the ethicality of the company's operations.
Express does have a brief 'Code of Conduct' that all its partner factories are required to follow. However, there is no evidence that all aspects of ethical practices are actually followed by every supplier. The American retailer mentions that production units undergo yearly audits, and countries considered high-risk based on the U.S. State Department's Trafficking In Persons Report might have more frequent audits. But again, without proper data, nothing can be confirmed about the garment workers' overall well-being.
While Express has taken some steps to promote human rights and sustainability following the CA Transparency in Supply Chain Act, these efforts are insufficient to fully protect workers and the environment.
Does Express Use Child Labor?
No, Express hasn't been a part of any controversy related to child labor. The brand's Sourcing and Labor Standards state it doesn't tolerate forced or child labor, but with an uncertified and complex supply chain, this declaration doesn't have any backup.
Child labor in fast fashion is a concerning issue because it is quite prevalent in factories supplying clothing brands. So, while Express hasn't been tied to child labor issues yet, it should take a proactive approach by thoroughly tracing its entire supply chain.
Express's Animal Welfare Policies
Express doesn't comment on animal welfare policies. There is no indication that it even has a plan aimed at reducing animal suffering. It utilizes leather, animal hair, and wool while avoiding the use of fur, angora, down, or exotic animal skin. However, there is no proof that the label traces its animal-derived textiles from their initial production stage. So, there is no telling from where these textiles are being obtained from.
Is Express Sustainable?
No, Express is not at all sustainable. The American label doesn't prioritize the use of sustainable materials like linen, organic cotton, hemp, responsible wool, etc., in its products. Instead, it heavily relies on resource-extensive and synthetic materials like polyester, nylon, acrylic, and traditional cotton. Sadly, these fabrics are considered as the monsters of the fashion industry because their production contributes to severe levels of pollution, resource exhaustion, and environmental degradation. It is a known fact that polyester and nylon come from crude oil and take decades to degrade for being a complicated quality of material. On the other hand, conventional cotton is a thirsty crop that needs tons of water and involves cheap labor. So these materials are neither good for the planet nor for the people.
Express released a 'Conscious Edit' collection in order to portray itself as sustainable. The brand claims that all the merchandise under this product line are made from recycled materials. However, upon thoroughly skimming this selection, it was found that only a tiny bit of recycled polyester and nylon are used. In fact, some items are made from just 10% of recycled fibers. Greenwashing at its peak!
Clearly, Express is trying hard to highlight its sustainability. But honestly, it has just implemented weird ways in the pretense of being eco-friendly.
And that's not all– Express doesn't have a sustainability page mapped to reduce its carbon footprint. There is no proof that it's implementing green business practices to cut down on carbon emissions or harmful chemicals. It does not address issues surrounding the apparel industry pollution, like how it's treating the wastewater generated in its supply chain or how it's reducing textile waste. And for the huge amount of cheap clothing items and accessories it sells, the retailer doesn't even have a recycling program designed for responsible garment disposal. Plus, it has neither formed any donation center nor engaged in any donation cycle providing funds to worthy environmental and social causes for long.
But, back in November 2019, Express introduced a spin-off called UpWest, a direct-to-consumer lifestyle brand focused on health, wellness, and taking care of the planet. With UpWest's launch, they also set up a charity called The UpWest Foundation which donates 1% of all sales (up to $1 million) to groups like Mental Health America, Random Acts, and Freedom Dogs of America. Another responsible act is they do have a clothing rental system. This is a good initiative as it reduces excessive clothing purchases. However, there are much better rental programs from way more eco-friendly and ethical companies. So, Express is a big disappointment in terms of sustainability.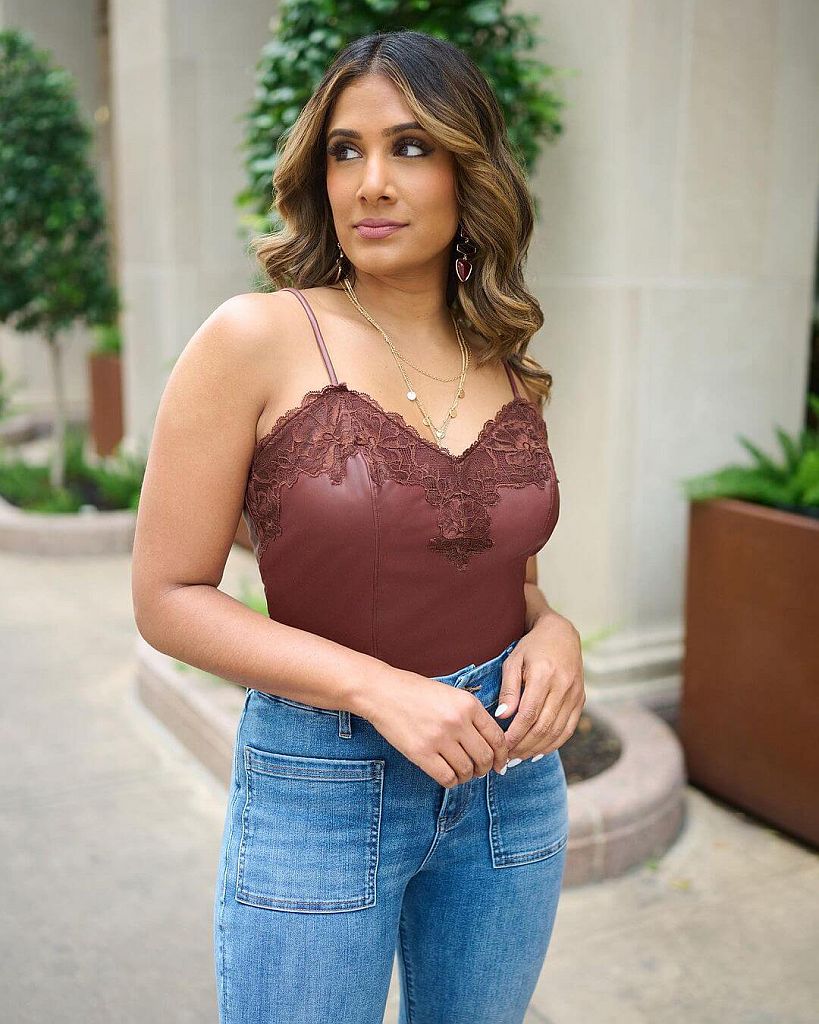 Is Express Fast Fashion?
Yes, Express operates on a fast fashion business model. It churns out loads of trendy clothes at affordable prices, manufactured in unknown factories all across the world. It maintains secrecy around its entire supply chain, apparel production processes, ethical practices, factory worker protection programs, and sustainability. That's why it received a dreadful score from the Fashion Transparency Index, ranging between 0-10%.
And hold on, Express isn't not done yet! It keeps dropping dozens of flashy styles every single week, throwing discounts left and right to get everyone shopping like crazy. While the company claims to offer garments at reasonable cost with quality, the truth is they primarily use poor quality materials that harm the environment and won't last longer.
Oh, and don't fall for their "Conscious Edit" collection – it's just a trick, not a real effort to be green because the retailer is least bothered about keeping a check on its environmental footprint.
Is Express Legit?
Yes, Express is totally legit. The American casual apparel company has received a rating of 2-star on Sitejabber. Consumers shopping at its retail stores are more than happy to experience quality clothing purchases at cheap prices. However, most shoppers who have ordered online are dissatisfied with the brand, complaining about unresponsive customer service, missing deliveries, critical refund policy, receiving wrong pieces of apparel, and so on.
Some of the Worst Fast Fashion Brands Similar to Express
The planet has been bearing the strain caused by the fast fashion industry for a long time now. Brands running under the fast fashion business model flood the market with cheap clothing manufactured at questionable apparel production units, causing immense environmental damage. They exploit low-cost materials and labor to offer rock-bottom prices, luring consumers into a cycle of constant consumption. This relentless pursuit of trends and bargains promotes a throwaway culture, where garments are discarded after mere uses, clogging landfills. This has to stop! And we can do it by avoiding shopping from fast fashion brands like Banana Republic, J. Crew, American Eagle, Nasty Gal, Fashion Nova, etc.
Some of the Best Sustainable Alternatives to Express
Sustainable brands like ABLE, United By Blue, Dawn Denim, and Quince are dedicated to creating affordable sustainble clothing by utilizing ethical practices and eco-friendly production. So when you choose such slow fashion brands, you automatically vouch for a world where the environment thrives, workers are treated fairly, and resources are conserved. Let's check what they have got in store for us-
1. ABLE
If you're a capsule wardrobe gal, then ABLE is going to be your BFF! With roots in Nashville, this label is all about crafting classic closet essentials– think tops, dresses, denim, jackets, shoes, and more. The best thing? They're not just stylish but also eco-friendly. ABLE uses kind-on-the-earth materials and efficient manufacturing processes to keep things sustainable. Their leather goods are of top-notch quality and responsibly sourced from ethical spots. Considered as one of the most ethical brands, ABLE strongly values women empowerment. That's the reason for 90% of their team consisting of incredible women working at every step. Oh, and here's the coolest part: everything they make is guaranteed for life! Meaning if any of your purchases get minor damages, the brand is ready to fix or replace it.
2. Quince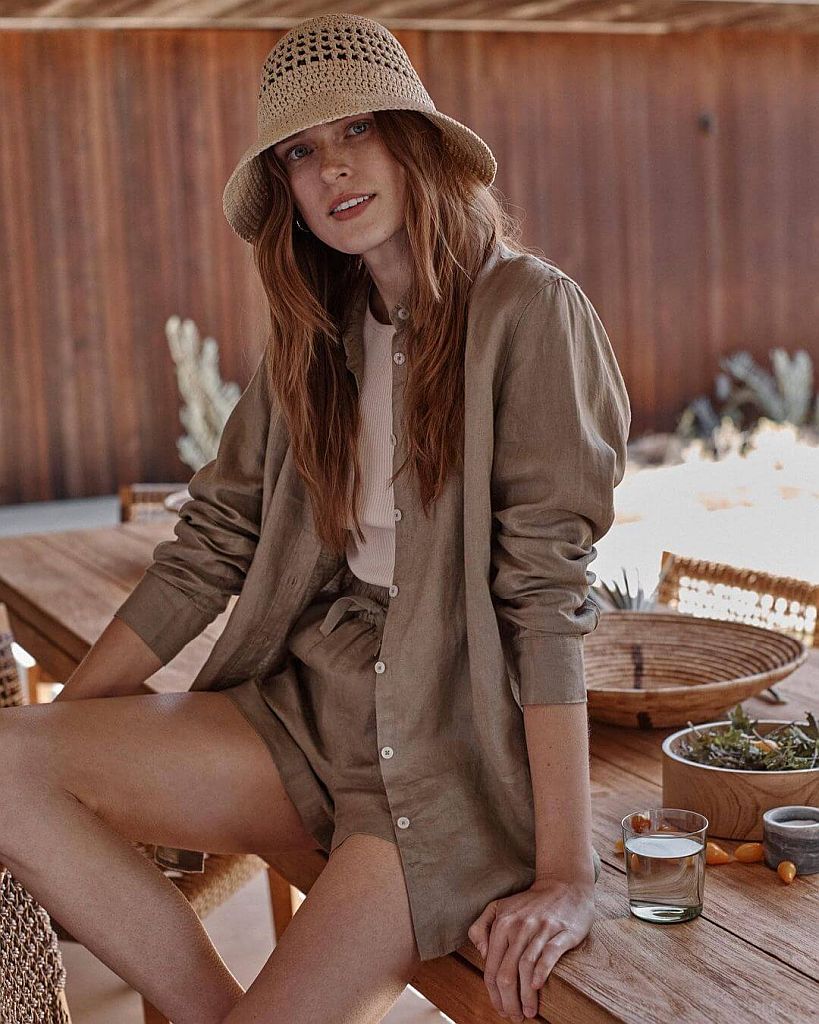 Sustainable fashion brand Quince's goal is to make luxury stuff super affordable for everyone. The label uses beautiful fabrics like Mongolian Cashmere, Italian Leather, Turkish Organic Cotton, and Washable Silk to design its chic clothing and accessories, not just for yourself but for your entire family. And it's not stopping there – they even offer stunning home goodies to spark an eco-friendly vibe at every corner of your house. And if you're wondering how the brand manages to keep its pricing low, then the answer would be Quince operates on a "factory to your doorstep" business model. This approach excludes middlemen from its supply chain, cutting down on costs and making quality merchandise accessible to all. Quince is here to prove that first-rate products don't have to mean high-priced or unsustainable!
3. United By Blue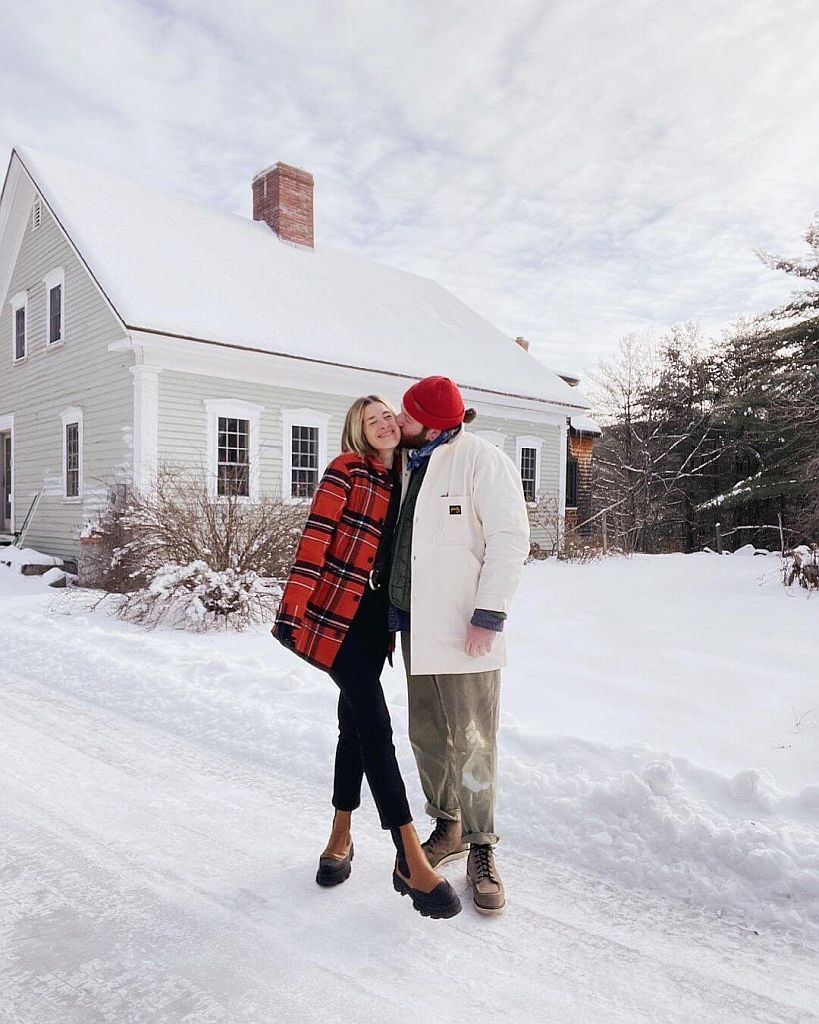 United By Blue is not your ordinary clothing company. As a B Corporation and Climate-Neutral certified label, it offers purpose-driven fashion. From comfy tees to rugged outdoor gear, it helps you to make a statement while keeping you stylish. UBB uses sustainable materials and is dedicated to cleaning up oceans and lands. In fact, for every product you purchase, they clean up 1 pound of trash from the seas and waterways. Passionate about ethical manufacturing, they solely work with certified fair trade factories that protect the rights of factory workers and provide them with a standard living wage. United By Blue strives to incorporate sustainability into every step of its journey. So, when you wear its clothes, you're not just dressing up – you're joining a slow fashion movement.
4. Dawn Denim
Dawn Denim is a standout in the world of sustainable brands, focusing on crafting exceptional jeans that will last you for years. Specializing in a range of denim styles, from classic cuts to contemporary designs, they've got a pair of jeans for everyone. But what sets them apart is their commitment to sustainability. With an eco-friendly production process at the heart of their operations, they use innovative techniques and low-impact materials to minimize their environmental impact. Moreover, it partners with certified factories, ensuring their denims are created under ethical guidelines. So next time you feel like shopping for a pair of jeans, consider choosing Dawn Denim.
Concluding Thoughts…
Express has a long way to go to become sustainable and ethical. With over 40 years of being in the apparel business, it's high time for the American retailer to shoulder the responsibility of reshaping its fast fashion approach. It must recognize its role in contributing to a fair industry and take decisive steps towards incorporating eco-friendly practices and humane treatment of workers. Until that happens, let's make conscious decisions to steer clear of Express and stand by sustainable brands that have employed a mindful business model. These slow fashion brands truly deserve our support as they tirelessly work towards making the garment sector a just place while striving to reduce their carbon footprint.
FAQs
Is Zara better than Express?
Both Express and Zara offer similar fashion and are often seen as rivals. But, while you can put together a similar outfit at both, Zara has more trendy choices at lower prices. Zara also switches up their styles faster than Express. Express might be a bit pricier for clothes compared to Zara.
Is Express good for the environment?
No, Express is not good for the environment. It uses a small proportion of eco-friendly materials. There's no proof that it cuts down on greenhouse gases in its production processes. Also, there's no guarantee it's working to reduce harmful chemicals or textile waste.
What kind of brand is Express?
Express is a fashion store in the United States that mostly serves young men and women. The company's main office is located in Columbus, Ohio.
Who are the competitors of Express?
The competitors of Express include Abercrombie & Fitch, H&M, American Eagle Outfitters Inc., Macy's, J. Crew, and Aeropostale.
What age group is Express clothing for?
Express clothing is for the age-group between 20-30 years. However, depending on one's personal style, its garments can be suitable for anyone who are comfortable wearing them.
How popular is Express?
Express is a fairly popular fashion brand, particularly among young adults and professionals who prefer trendy and stylish clothing options. It has a significant presence in malls and shopping areas across the United States. While its popularity might not be on the same level as some of the larger global fashion giants, Express still maintains a solid customer base.
Who owns Express?
Limited Brands is the owner of Express. Institutional shareholders own around 17.23% of its shares, Express insiders have about 166.53% shares, and retail investors own 0.00%. The biggest individual shareholder is Stefan L. Kaluzny, who owns 38.02 million worth of shares, which is 50.98% of the company.
Is Express a global brand?
Yes, Express is a global brand. The company has stores in most regions of the US, Mexico, Panama, Puerto Rico, Guatemala, and El Salvador. Plus, it offers international shipping.
Why is Express stock so low?
Express's CEO, Tim Baxter, pointed to bigger economic issues for the drop in its share price. The brand was doing well until recently. Around August last year, they had five quarters of growth and plans for new stores. However, Baxter said things changed quickly toward the end of last year.