Disclosure:
Our editors handpick top-rated brands, vetted through our strict ratings. Purchases via our links may earn us a commission.
Learn more
Yes, American Eagle is a fast fashion brand for the fact that it drops hundreds of 'on-trend' and hip styles every month and doesn't disclose much deets about its factory conditions. As a go-to shopping spot for fashionable and budget-friendly denim and casual clothing, this label is particularly a hit among Gen Z. However, beneath its stylish facade, questions arise about the brand's ethical practices and transparency in its supply chain.
While American Eagle has taken some commendable steps towards sustainability, the company's commitment to maintaining a truly ethical fashion industry remains uncertain. Does it protect its labor right? Is American Eagle ethical? Is it as sustainable as it portrays itself? Only one way to find out!
What is American Eagle?
American Eagle is a popular fashion retailer that specializes in clothing and accessories for men and women. Their product range includes a wide variety of apparel items such as jeans, tops, dresses, outerwear, intimates, and activewear, as well as accessories like footwear, bags, and jewelry. The brand's collections are known for their casual, in-trend, and youthful styles, designed to cater to Gen Z.
American Eagle offers high-quality merchandise at a reasonable price point. While its prices may be slightly higher compared to some other fast fashion labels, it often provides good value for the quality and style it offers. As one of the largest fashion retailers, it has a quick turnaround time and follows a seasonal model, introducing fresh collections for each season. The label stays up-to-date with the current trends and seasonal offerings, allowing shoppers to look fashion-forward.
When Was American Eagle Founded?
American Eagle was founded in 1977 by brothers Mark and Jerry Silverman in Pittsburg, Pennsylvania. It was originally established under the umbrella of Retail Ventures, Inc., which also oversaw Silverman's Menswear. In 1991, the Silverman family transferred their ownership stake to Jacob Price from Knoxville, Tennessee. American Eagle Outfitters serves as the parent company for Aerie, Todd Snyder, and Tailgate Clothing.
The first American Eagle physical store was opened in Twelve Oaks Mall in Novi, Michigan. Initially, the company focused on selling outdoor and camping equipment. However, it soon shifted its focus to young adult fashion and rebranded itself as a specialty retailer of casual apparel, accessories, and footwear. The American retailer experienced significant growth throughout the 1980s and 1990s, expanding its store presence across the United States and beyond. It became particularly popular among teenagers and the youth, for its fashion trends and comfortable clothing. American Eagle is listed on the New York Stock Exchange with the trading symbol AEO.
Where is American Eagle Located?
American Eagle Outfitters, Inc. is headquartered in the vibrant Southside neighborhood of Pittsburgh, Pennsylvania, United States. With a global supply chain, the company works with 300 manufacturing facilities located in 20 countries, such as China, Bangladesh, Vietnam, India, and many more. It also has a strong physical presence, with over a thousand retail stores scattered worldwide, covering about 190 international locations, including the UK, Mexico, Canada, India, Hong Kong, and more.
Where Does American Eagle Ship From?
America Eagle Outfitters has 3 distribution centers located in the U.S. and Canada. The brand ships to 81 countries worldwide and processes about 65,000 packages on a daily basis. All deliveries are dispatched within 1-2 business days from either their fulfillment center or from one of their stores nearest to your location. Orders above $75 are eligible for Free standard shipping.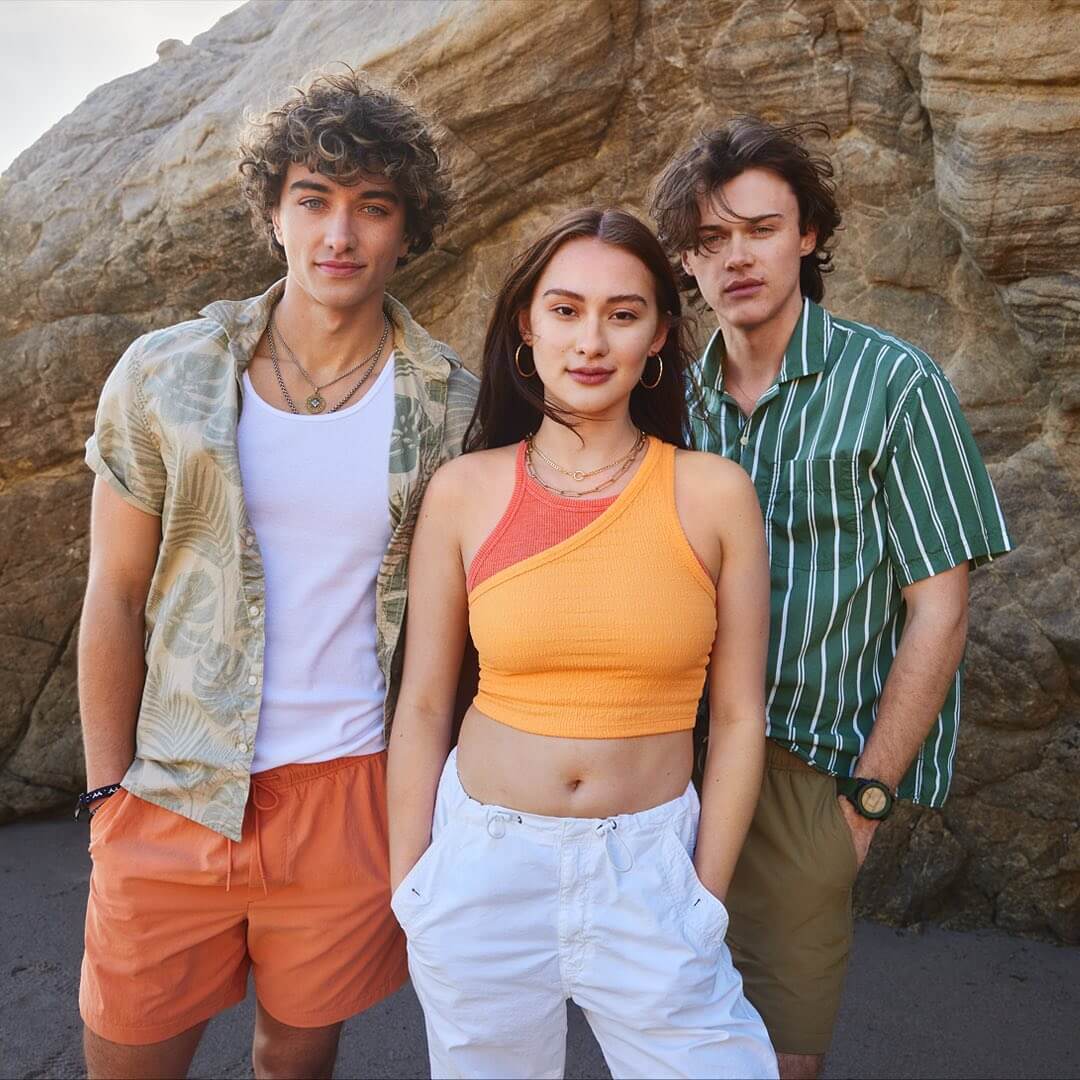 Is American Eagle Ethical?
American Eagle has taken some steps towards fair trade practices in its supply chain, but it has a lot of legwork to do to be considered fully ethical. With over 300 global factories, the brand lacks transparency by not publishing a list of its manufacturers or providing much information about its supplier selection process. The 2021 Fashion Transparency Index gave American Eagle a low score of 16% for its limited disclosure of social and environmental policies. Its Code of Conduct declares that all of its apparel factories are regularly audited, but the brand is unable to provide the findings of such audits.
Now, while the retailer mentions abiding by the values of the International Labor Organization's Declaration on Fundamental Principles and Rights at Work, the UN Declaration of Human Rights, and so on, none of its factories are fair trade certified. Therefore, there's no guarantee that all its suppliers maintain fair working conditions, decent living wages, and worker rights for the factory workers.
Another doubtful issue is the clothing giant claimed to have banned the use of the dangerous Sandblasting technique in its denim production in 2011. However, in 2015, one of its Chinese factories was found to be involved in sandblasting practices. American Eagle responded to this incident by ensuring a strict prohibition on the use of sandblasting equipment in all of its facilities.
For now, the positive aspect is since American Eagle sources from countries with high or extreme risks of labor abuse; it has taken meaningful steps to address these risks. The company has signed the Bangladesh Building and Fire Safety Accord and participated in the Business for Social Responsibility network. As a popular clothing label with over 40 years of being in business, we can only hope that it takes responsibility for protecting its people.
Does American Eagle Use Child Labor?
American Eagle's Code of Conduct clearly declares that it forbids the use of forced or child labor. And, so far, it has not been tied into any such scandals of benefitting from underage workers. However, with a good number of its production units based in China, the company needs to keep a close eye to avoid such occurrences in the future.
American Eagle's Animal Welfare Policies
American Eagle claims to have a zero-tolerance policy for animal cruelty throughout its design, manufacturing, and testing processes. The brand does not permit the use of fur, exotic animal skin, Mulesed wool, animal testing, or Angora wool in its products. However, it uses leather, alpaca, and down, strictly sourced under responsible practices, including adherence to the Leather Working Group, Responsible Alpaca Standard, and Responsible Down Standards.
Is American Eagle Sustainable?
American Eagle has a page dedicated to sustainability, but its efforts to reduce its environmental impact require stronger implementation. For starters, the brand has incorporated a good proportion of sustainable fabrics into its collections, including BCI organic cotton, recycled cotton, recycled polyester, hemp, natural dyes, and so on. By 2023, it aims to use only 100% sustainable cotton.
American Eagle is committed to eliminating all Poly- and Perfluorinated Alkyl Substances, which are harmful to human health, from its products by 2024. Next, it plans to become carbon neutral across its stores, offices, and distribution centers by 2030, with a goal to reduce carbon emissions by 40% by 2030 and 60% by 2040 in clothing production. Furthermore, it is also a member of the Sustainable Apparel Coalition (SAC) and has launched a Water Leadership Program in its denim factories to minimize its water usage.
Now, all that sounds impressive! But, while the company has set an absolute target to decrease greenhouse gas emissions from its own operations and supply chain, there is no concrete evidence to suggest that it is on track to meet this goal. Plus, American Eagle's approach to eliminating hazardous chemicals in its supply chain appears inadequate, posing risks not only to the environment but also to the well-being of its workers. Additionally, it continues to use significant amounts of plastic synthetic material, and polyester, contradicting the principles of sustainable fashion.
It's a relief to witness that the company does measure and report on its water usage and wastewater management to lower its carbon footprint. However, it has yet to establish specific targets for water conservation. Again, American Eagle has executed some sustainability strategies, such as recycling paper in its corporate offices and establishing permanent recycling centers through the I:CO recycling program. It also has a Give Back Box initiative, where consumers can print a complimentary returns label and send their used clothing to charitable organizations. While these initiatives are positive steps, there is still a long way to go before American Eagle can truly claim to be a sustainable brand.
Is American Eagle Fast Fashion?
Yes, American Eagle is a fast fashion brand. It follows a fast fashion business model of rapid production to keep up with trends and doesn't provide a clear picture of its supply chain. However, with the rising pressure to adopt more eco-friendly practices, it is incorporating several responsible measures by introducing collections made from sustainable materials and establishing specific goals. It also has a Give Back Box program and a Pre-loved section dedicated to keeping clothes in circulation. Plus, a good part of its collection consists of pieces that are versatile and timeless and can be worn multiple times.
Another major difference is, contrary to other fast fashion brands, American Eagle sets itself apart by not adopting the low-cost production approach. In fact, its clothing and accessories are priced higher compared to brands like Shein or Forever 21. While the brand follows certain fast fashion practices, it also takes significant strides towards waste reduction and sustainability. But it's unclear, how it can come out as truly sustainable with such a humongous level of production.
Is American Eagle Legit?
Yes, American Eagle is absolutely legit. The label has a strong fan base of loyal customers who prefer to shop nowhere else but here. Shoppers come back to this American clothing brand again and again for its high-quality fashion products and huge collections of clothing. However, a lot of dissatisfied customers have complained about its poor customer service and overpriced fashion category.
American Eagle in the News
The talk of the town is, Aditya Birla Fashion & Retail Limited (ABFRL) of India is in advanced discussions to form an exclusive partnership with American Eagle Outfitters. The plan is to acquire the rights and introduce the American brand to the Indian market through standalone outlets and online stores. This move comes at a time when American Eagle Outfitters has decided to exit the UK market, closing all its stores there due to a lack of profitability. With this development, the retailer sets its sights on the thriving fashion market in India, showcasing its interest in tapping into the country's booming fashion industry.
Fast Fashion Brands Worse than American Eagle
American Eagle has taken steps to improve sustainability and ethical practices in its operations. While the brand really needs to amp up on achieving those set targets, it is doing way better compared to many of the worst fast fashion brands like Fashion Nova, Boohoo, and many more.
Some of the Best Sustainable Alternatives to American Eagle
Trends come and go! What stays is sustainable slow fashion that is striving to disrupt the negative impact of the fashion industry by prioritizing ethical practices and environmental responsibility. Brands like Pact, ÉTICA, Afends, and Fair Indigo are here to help you make conscious clothing choices and create a guilt-free wardrobe. Let's check them out!
1. Pact
Pact is a leading sustainable brand that is committed to making a positive impact on the planet and people. It offers a wide range of versatile and comfy wardrobe staples for men, women, and kids, along with bed and bath textiles for your home. The brand uses only organic cotton and implements various sustainability initiatives to reduce its environmental footprint. Pact embraces eco-friendly practices by utilizing low-impact dyes and recycled materials in their production processes. And as Fair Trade Certified, it follows strict ethical guidelines, ensuring fair wages and safe working conditions for all workers involved in the supply chain.
2. ÉTICA
Based in Los Angeles, ÉTICA is a premium sustainable lifestyle label that has a chic array of tops, jackets, dresses, and their specialty clothing— Denims, lots of denims, in every size, style, and fit possible. Rooted in sustainability, 70% of its raw materials comprises of organic cotton, along with other eco-friendly materials like Tencel, recycled cotton, and more. The brand ensures the ethical production of its clothing by subjecting its factories to audits conducted by SMETA Best Practice Guidance and Bluesign. Furthermore, it follows a comprehensive Code of Conduct that upholds the principles of the International Labour Organization's Four Fundamental Freedoms.
3. Afends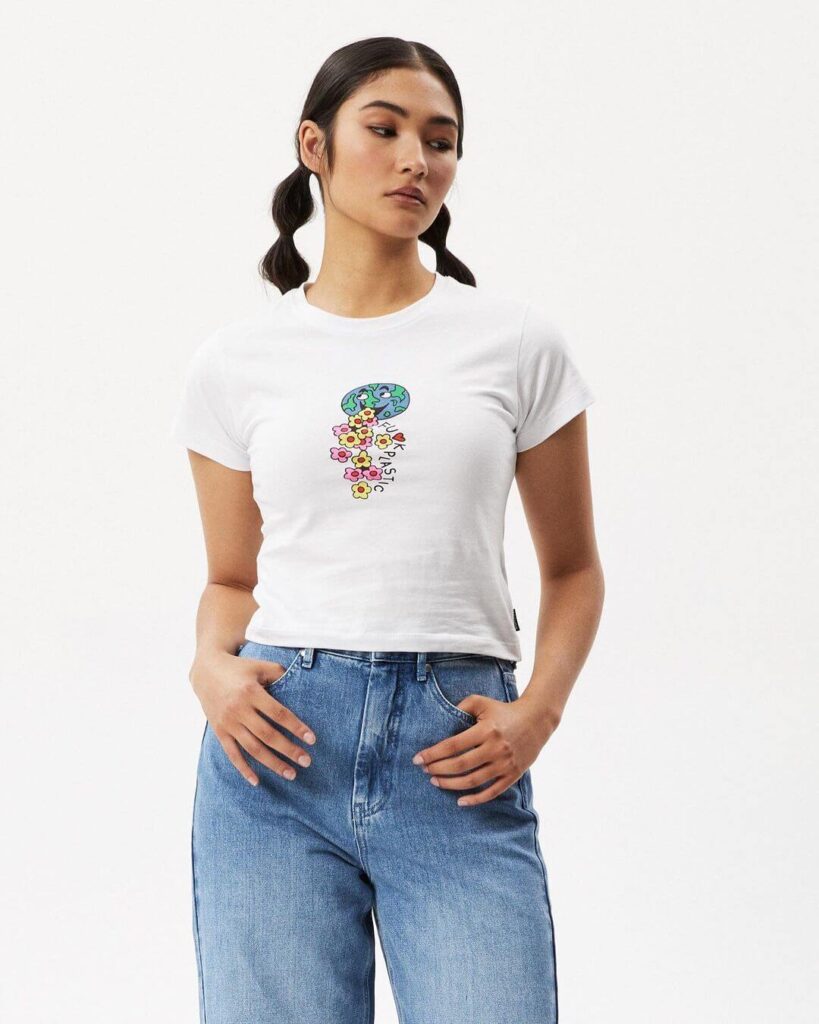 Afends is a Byron Bay clothing label that champions sustainable fashion through its innovative approach, action, and positive impact. Offering streetwear for men and women, the brand uses several eco-friendly fabrics, but their favorite is Hemp. No wonder they have a dedicated Hemp-made product line, and they are all set to cultivate their own land for Hemp. Afends emphasizes fair trade and transparency, ensuring that its workers are treated with respect and paid fair wages. The Australian brand lists out all of its suppliers and traces every product from the first stage of production.
4. Fair Indigo
For beautifully soft and effortless everyday essentials, Fair Indigo has got you! The brand solely crafts its menswear, womenswear, and kidswear using rare Peruvian Pima organic cotton, celebrated for its ultimate comfort level. And every raw material, including the dyes, are certified organic and non-toxic. For production, it works with Fair Trade facilities in Peru, where ethical labor practices and workers' well-being remain a priority. To uplift underserved Peruvian communities better, the label has launched the Fair Indigo Foundation to improve educational opportunities for children in these communities.
Final Thoughts…
Yes, American Eagle is very much a fast fashion brand, but it is unfair to ignore that the brand is trying to walk the path of sustainability by making meaningful solid changes in its business practices. Of course, it has miles to go to become end-to-end sustainable, but we are hopeful that with the right intentions in place, the American retailer will be able to transition itself into fair fashion from fast fashion. And till that happens, we urge consumers to support ethical and sustainable fashion brands, so that the clothing industry gets it loud and clear that consumers prefer garments that are kind to the planet and its people.
FAQs
Does American Eagle use ethical labor?
Since American Eagle doesn't disclose enough information about its supply chain, it's hard to determine if it uses ethical labor.
What kind of fashion is American Eagle?
American Eagle offers casual fashion for youngsters and is specifically favored for its denim range.
Is H&M better than American Eagle?
Both H&M and American Eagle are fast fashion brands. So, it ultimately depends on a consumer's personal preferences and priorities when it comes to factors such as style, affordability, and a label approach to sustainability.