Disclosure:
Our editors handpick top-rated brands, vetted through our strict ratings. Purchases via our links may earn us a commission.
Learn more
As a major player in the online fashion market, The Boohoo Group has a strong global presence and a loyal customer base with popular labels like Pretty Little Thing and Nasty Gal under its belt. Staying true to the fast fashion business model, everything at Boohoo is inexpensive and inspired by catwalk trends produced at breakneck speed. So is Boohoo fast fashion? Of course, it is! The brand literally lives and breathes fast fashion!
With nearly 13 Million followers on Instagram, Boohoo rose to fame by capitalizing on the power of the internet. From the start, it promoted its merchandise through collaborations with TikTok and Instagram Influencers along with reality TV stars like Paris Hilton, and the Kardashians. Known for its super-affordable $6 bikinis, skintight minis, and high-fashion everything, Boohoo's success shot astronomically, making the company a pioneer of the ultra-fast-fashion retail phenomenon. Let's dive deep to know the fashion giant inside out!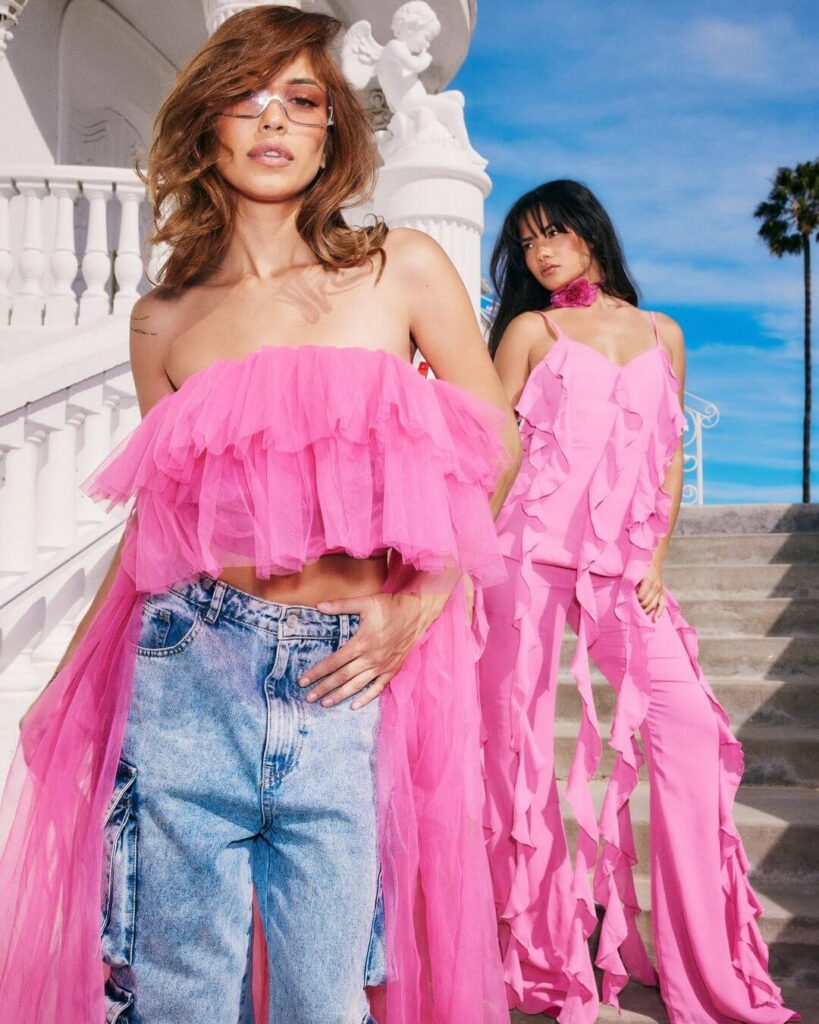 What is Boohoo?
Boohoo is a leading UK-based fashion retailer that offers a plethora of super-stylish and voguish clothing and accessories for women and men. Not just that, you can also shop for beauty merchandise such as skincare, haircare, and fragrances from the brand. With a diverse product range, hundreds of new items are constantly added to its website, giving you a larger selection to choose from.
Boohoo's target base primarily consists of young women between the age group of 16 to 30. The company's products are designed to be trendy and affordable, with prices as low as £5, making them a popular choice for Gen Z and young professionals. While it has broadened its customer base by catering to men under the Boohoo label, it has a separate dedicated menswear website as well, called BoohooMAN.
Boohoo's success can be attributed solely to its ability to quickly adapt to changing fashion trends and its pricing strategy. With a focus on offering affordable fashion without compromising on style, its prices are way lower than its competitors, making it an attractive option for budget-conscious shoppers. And if that wasn't enough, Boohoo frequently offers discounts and promotions, making its merchandise even more accessible.
Currently, the Boohoo Group is thriving, with $2.65 Billion as its 2022 annual revenue. Mahmud Kamani and Carol Kane, respectively, serve as the organization's Executive Chairman and Executive Director, with John Lyttle as the Chief Executive Officer.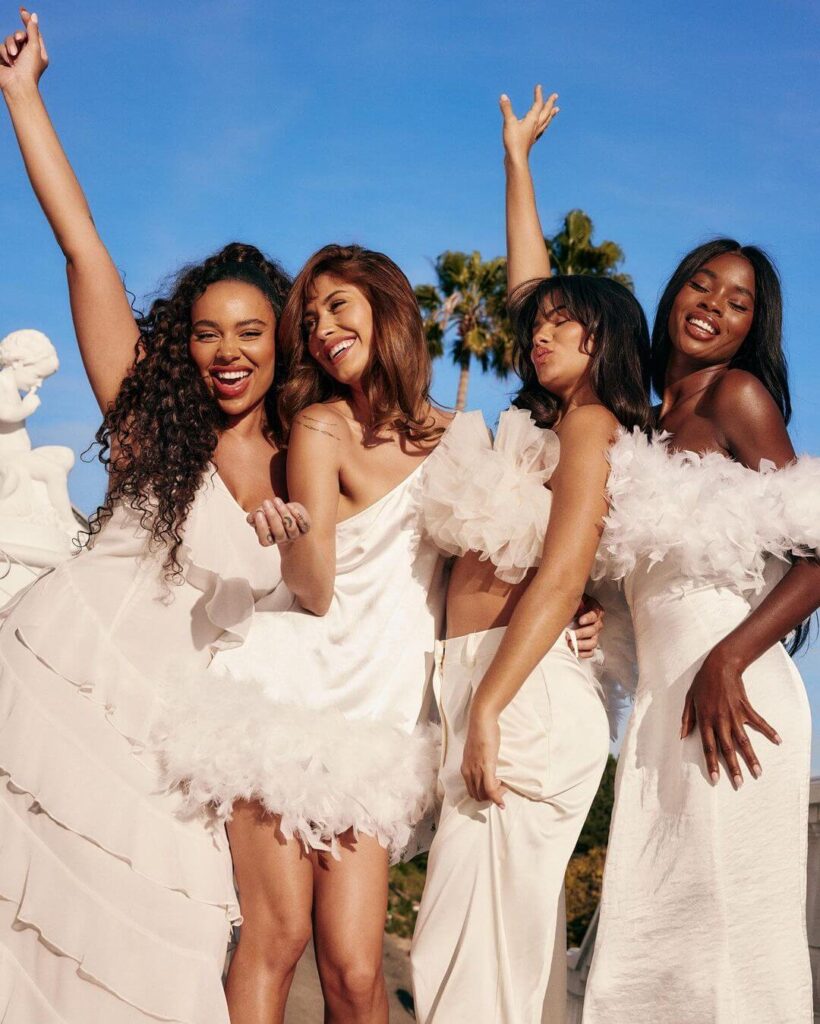 When Was Boohoo Founded?
Boohoo was founded in 2006 by Mahmud Kamani and Carol Kane in Manchester, United Kingdom. It all started when Mahmud's father, Abdullah Kamani, began selling handbags at a market stall in Manchester, after escaping from a war-torn Kenya. After a few years, Abdullah established a wholesale textile business, sourcing garments mainly from India and supplying them to high-end brands like New Look and Primark.
Later, Mahmud joined his father to work on the stall and grew the wholesale clothing business, which was named Pinstripe. In 1993, Carol Kane (then a fresh fashion graduate) was hired by Pinstripe and gradually became a key player in the Boohoo Group. While Kamani primarily focuses on building the corporation's infrastructure, Kane oversees product categories, and collaborations with online influencers and celebrities— ultimately facing the customer-side of the business.
Boohoo was launched as a small, online-only clothing retailer selling affordable and trendy womenswear. The idea behind this decision was to leverage the then-modernistic powers of the Internet and sell directly to shoppers, cutting out the need for retail middlemen. The company initially focused on the UK market but quickly expanded its operations to other countries, including the United States, Australia, and Europe.
With unbound success because of accurate planning, Boohoo has continued to grow and expand its operations over the years. First, it acquired other online fashion brands, including PrettyLittleThing in 2016 and Nasty Gal in 2017. Then, in August 2019, the apparel labels Karen Millen and Coast were bought out of administration by Boohoo for £18 million. Furthermore, in June 2020, the multinational announced taking over high street chains Oasis Stores and Warehouse for £5.25 million.
In less than 16 years, the fashion giant transitioned from a three-employee operation to a billion-dollar business with sales close to £1.2 billion in the pandemic year of 2020. It has a workforce of over 5,000 employees, shipping millions of parcels every week. In December 2021, Boohoo Group declared its expansion in the Asian region, entering the markets of Japan, Korea, Taiwan, Singapore, and Hong Kong.
Where is Boohoo Located?
Boohoo is headquartered in Manchester, United Kingdom, and has additional offices in London and Leicester. It also operates in countries, including the United States, Australia, France, and Germany. Production of more than half of Boohoo's garments takes place in factories across the UK, especially in Leicester, London, and Manchester. For overseas sourcing, its supplier factories are located in China, Bangladesh, Brazil, Pakistan, Portugal, Romania, Estonia, Turkey, Ukraine, Sri Lanka, and so on.
The fashion label has 4 warehouses on British soil located in Burnley, Sheffield, Wellingborough, and Daventry. The Burnley facility happens to be Boohoo's largest and primary distribution center. Additionally, with the goal to expand in the US market, Boohoo opened its first-ever US distribution center in Elizabethtown, Pennsylvania, early in 2023.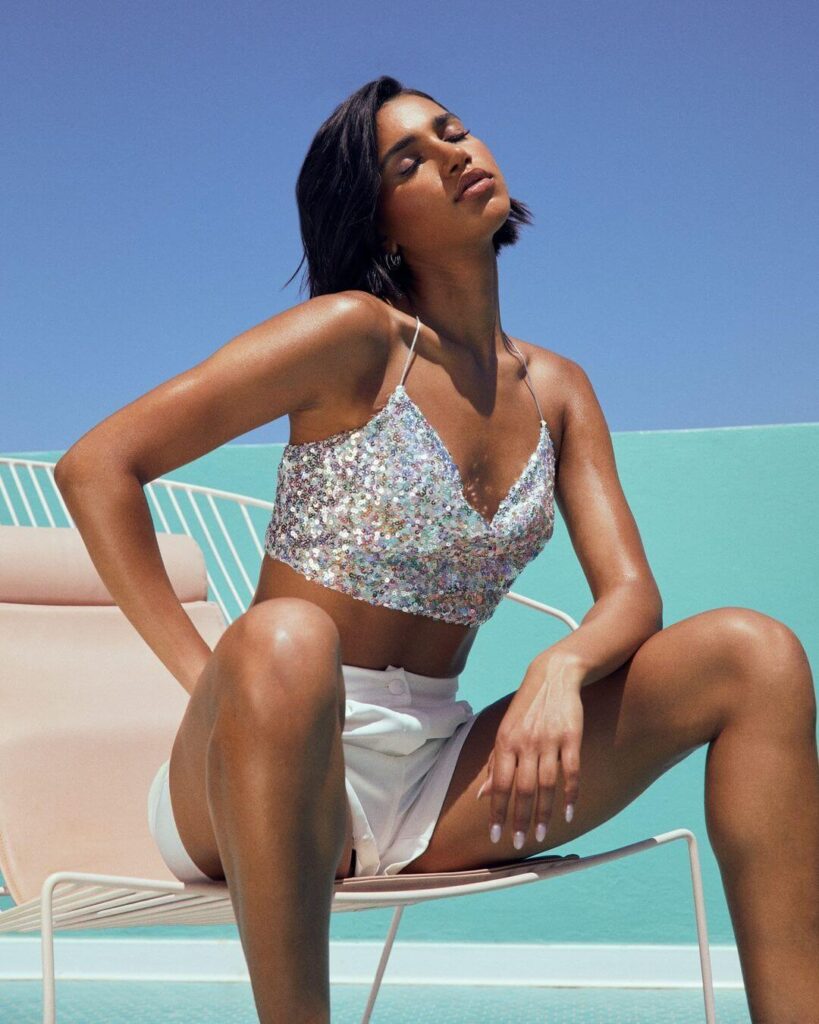 Where Does Boohoo Ship From?
Boohoo ships from multiple warehouses worldwide to serve its global customer base. The exact location from which your order will be shipped will depend on your destination and the availability of inventory. The company offers International Shipping Services to over 200 countries, including the USA, Canada, New Zealand, India, Germany, Spain, Turkey, Italy, Hong Kong, Bahrain, Australia, Croatia, Bulgaria, and so on.
Shipments are dispatched within 5-7 business days, and the delivery time will depend on the shipping method chosen along with the recipient's destination. Boohoo also partners with third-party logistics providers to export orders to different parts of the world.
Is Boohoo Ethical?
No, Boohoo has a long way to go to become entirely ethical. The company has been a regular with controversies for its supply chain's factory working environment. In 2020, an undercover investigation by The Sunday Times revealed that workers in a Boohoo supplier's factory in Leicester, UK, were paid as little as £3.50 ($4.40) an hour, which is half of Britain's national living wage.
Workers were also subjected to unsafe working conditions, including inadequate protective measures during the COVID-19 pandemic. The inspection also found that the factory was not adhering to social distancing guidelines, putting workers at risk of contracting the virus.
Following these accusations, Boohoo commissioned an independent review of its supply chain, which was conducted by Alison Levitt QC. The study found "serious issues" with the company's supply chain, including low pay, poor working conditions, and a lack of oversight by Boohoo's management. However, it also mentioned that the company has already started implementing fair measures to improve working conditions in its factory.
In addition, Boohoo has also faced allegations of poor labor practices in its overseas factories. In 2020, the company was accused of sourcing garments from Pakistani factories where suppliers paid workers as little as 29p per hour and forced them to work in a deplorable environment.
For constantly being called out for various supply chain mishaps, Boohoo claimed that it was unaware of the issues and pledged to improve its ethical practices. At present, there are only a few of its factories certified by labor standards, ensuring workers' safety and other rights. There is no evidence that the company pays a fair living wage or implements ethical standards throughout its entire supply chain.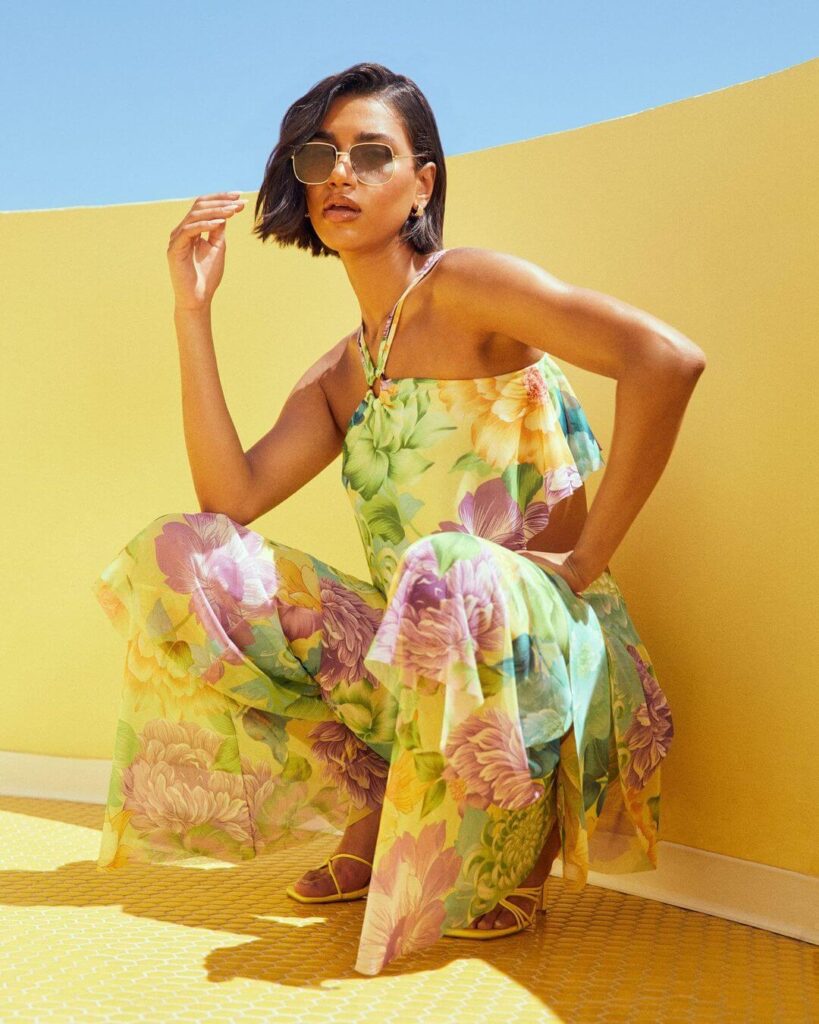 Does Boohoo Use Child Labor?
Boohoo's Supplier Code of Conduct mentions a zero-tolerance policy for child labor. While the brand has always been in the limelight for its poor labor standards and inadequate factory conditions, there has never been any specific accusation of indulging in child labor. Therefore, there is no evidence that Boohoo's supplier factories exploit child labor.
Boohoo's Animal Welfare Policies
Boohoo's animal welfare policy states that it strictly prohibits the use of fur, angora, and exotic animal skins and hair in its products. The company also aligns with the principles of the Five Freedoms. However, it does use leather, down, and wool, and there is no proof that it traces these animal-derived materials from the first stage of production.
Is Boohoo Sustainable?
No, Boohoo is not yet sustainable. However, it's off to a good start. Committed to minimizing its carbon footprint, the company has introduced a sustainability plan named UP.FRONT on its website. It comprises of three main components: Smarter clothes, Better suppliers, and Responsible business operations.
Boohoo states that by 2025, all cotton, polyester, and 50% of their synthetic fabrics will be sustainably sourced or recycled. While it won't stop using leather, down, feathers, and wool, it claims these animal-based materials will be "sourced in line with industry's best practice." Next, by 2023, Boohoo plans to make less-waste packaging that is reusable, recyclable, or compostable. It also plans to map its raw materials supply chain, disclose supplier information and improve purchasing practices by 2023.
Boohoo is also dedicated to tackling climate change by offering consumers with more eco-friendly choices and providing employment opportunities in local communities. The fashion label has also launched a sustainability collection, "Ready For The Future Range," which consists of chic garments made from recycled materials. It also became a member of recognized third-party associations, such as the Sustainable Apparel Coalition, the UK Sustainable Clothing Action Plan, and so on.
While all these efforts do feel like a positive change, it can't be denied that Boohoo extensively uses cheap synthetic materials in designing its affordable clothing collection. So it's time that the brand actually starts working on achieving its sustainability goals rather than just declaring them.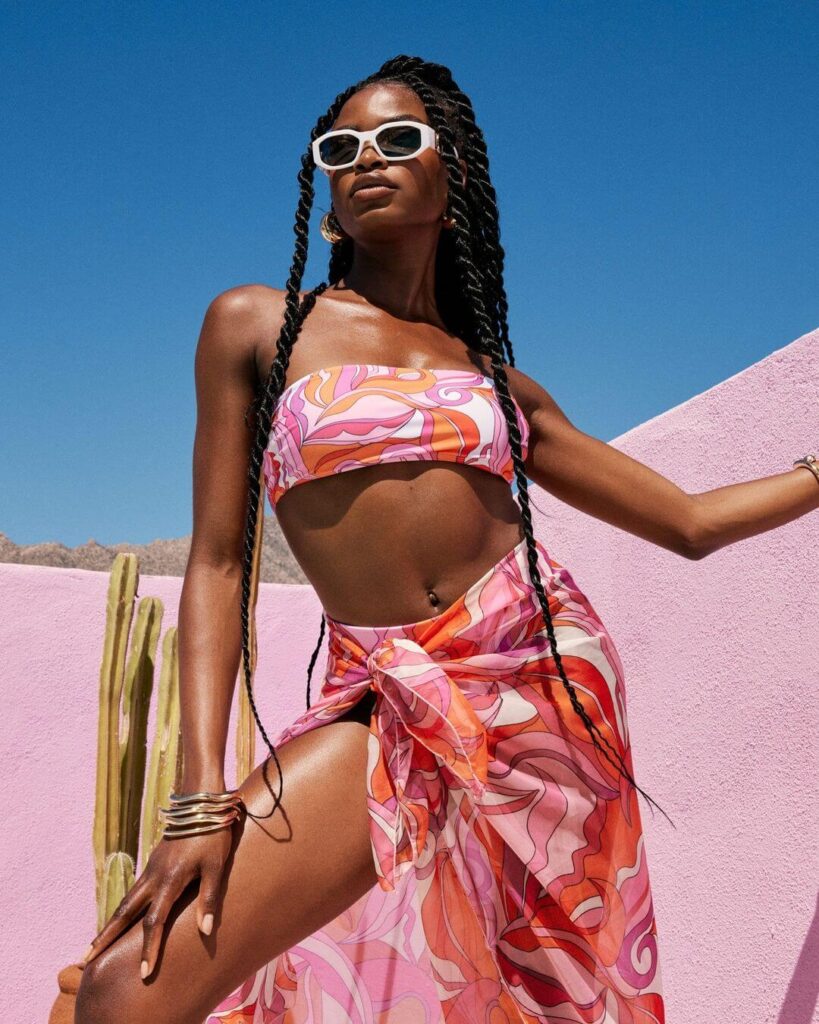 Is Boohoo Fast Fashion?
Yes, absolutely! Boohoo is an ultra-fast fashion brand known for flooding the market with the latest styles in a short turnaround time. Its collections are heavily influenced by ongoing fashion trends and feature designs inspired by celebrity styles and fashion influencers. Endless designs are dropped every week, and the label flashes frequent sales and unbelievable discounts to encourage over-consumption among consumers.
Boohoo is celebrated by its clients for creating 'in vogue' garments at inexpensive pricing. And all this has been possible because the brand extensively uses cheap synthetic materials and engages in sweatshop-like factory conditions. From low-quality garments, and lightning-speed production, to duplicated runway designs and promoting 'throw-away' culture— Boohoo is everything that screams fast fashion.
Is Boohoo Legit?
Yes, Boohoo is a legit fashion brand with a bevy of trusted clientele spread all around the globe. It has a 3.6 rating on Trustpilot, with the maximum number of consumers applauding the label for its wide range of cute and budget-friendly products, timely deliveries, and responsive customer service.
However, a fair share of international consumers showed their dissatisfaction with not receiving products on time, faulty sizing, poorly-made garments, and wrong orders. Seems like Boohoo has a lot of catching up to do because a brand as big as it is, showing responsibility is vital.
Worst Fast Fashion Brands Similar to Boohoo
Fast fashion is wreaking havoc on the planet, and Boohoo is just one of the fast fashion brands. Some of the similar fast fashion brands you should avoid at all costs include Shein, Zara, Banana Republic, Fashion Nova, Nasty Girl and Yes Style.
Some of the Best Sustainable Alternatives to Boohoo
The fashion industry is not only killing the planet by promoting the 'throw-away' culture but is also robbing you of your money. Make a more informed decision and embrace sustainable and slow fashion. Brands like Cossac, Fanfare, Wearwell, and TAMGA Designs are doing their best to create clothes that will outdo fashion trends and stay with you for longer.
1. Cossac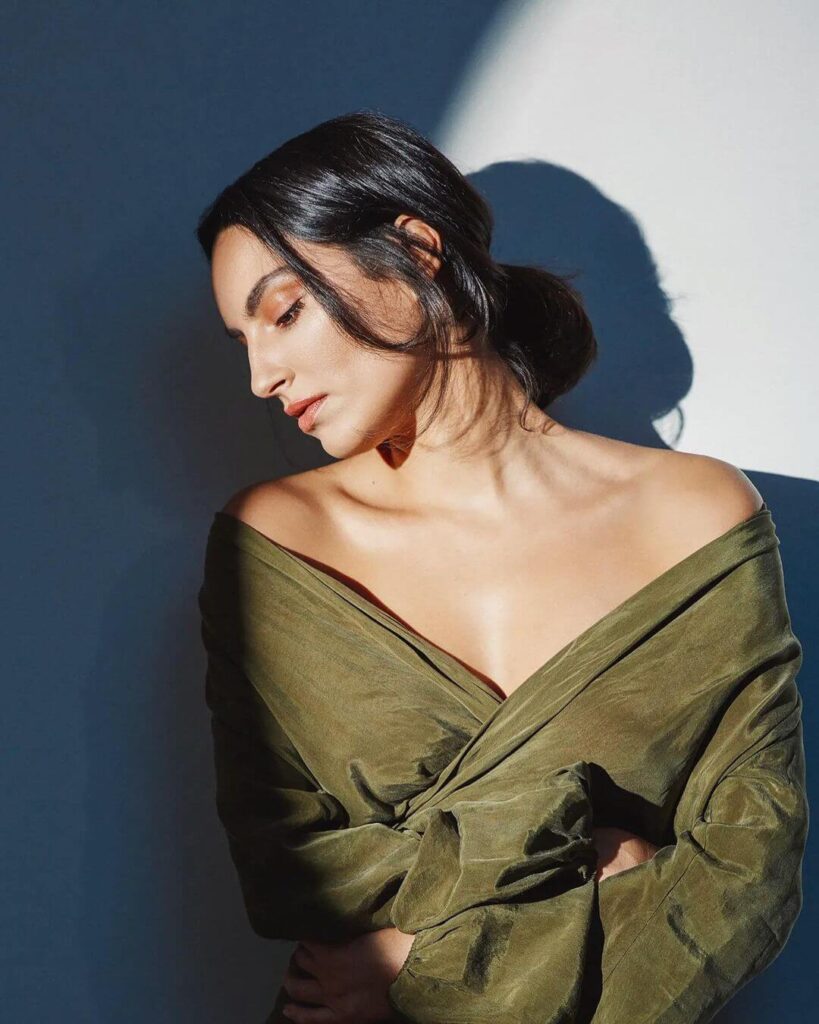 British brand Cossac creates timeless, feminine, and versatile apparel that are suitable for a range of occasions. Its collections feature minimalist designs with clean lines and simple silhouettes. The brand focuses on creating high-quality long-lasting garments that are meant to be worn for many seasons. Therefore, Cossac uses sustainable fabrics such as organic cotton, cupro, modal, recycled wool, and Tencel lyocell which are gentle on your skin. Production takes place in ethical factories, and the manufacturing processes are designed to minimize waste. Offering design-led responsible fashion, this brand definitely makes it easy for conscious shoppers to make better choices.
2. Fanfare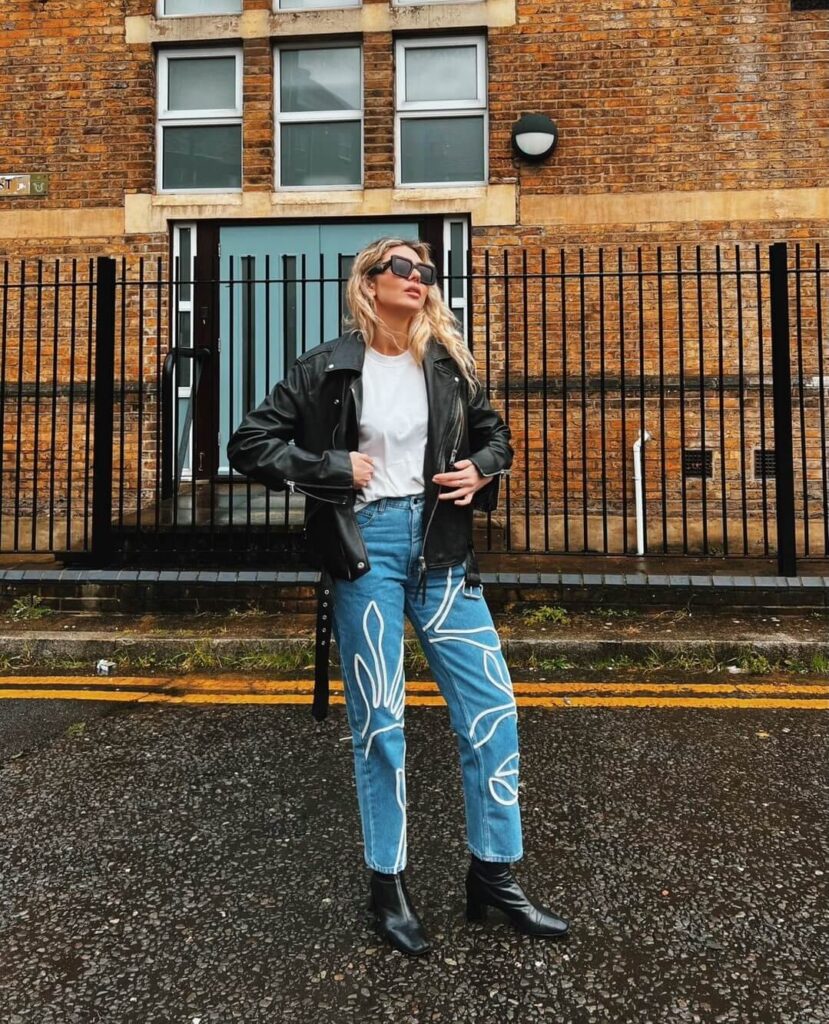 Fanfare is an independent sustainable fashion house that creates modern, contemporary womenswear with a purpose to bring change in the ever-wasting fashion industry. As a fully circular label, the brand designs garments that will last you for years, using rescued textiles and certified responsible fabrics. It's absolutely admirable how Fanfare's business model is built around promoting slow fashion by transforming vintage pieces into unique styles. To top it all, every item created by the label are investment pieces that come with a lifetime guarantee and are also eligible for repair services and a take-back scheme.
3. Wearwell
Wearwell is a curated marketplace that houses all things sustainable and ethical— from clothing and accessories to jewelry and homeware, you name it, and they have it. With a good mix of mindful brands operating under its belt, this company is striving to make a positive impact on people and the planet. You can shop 'By Brand' or 'By Values' featuring collections on inclusive styling, vegan styles, secondhand garments, women-owned labels, gender-neutral apparel, and so much more. What's best is Wearwell offers membership and styling services that you can join on a monthly or annual basis and get 10% off every order, free shipping and returns, personal styling sessions, and more.
4. TAMGA Designs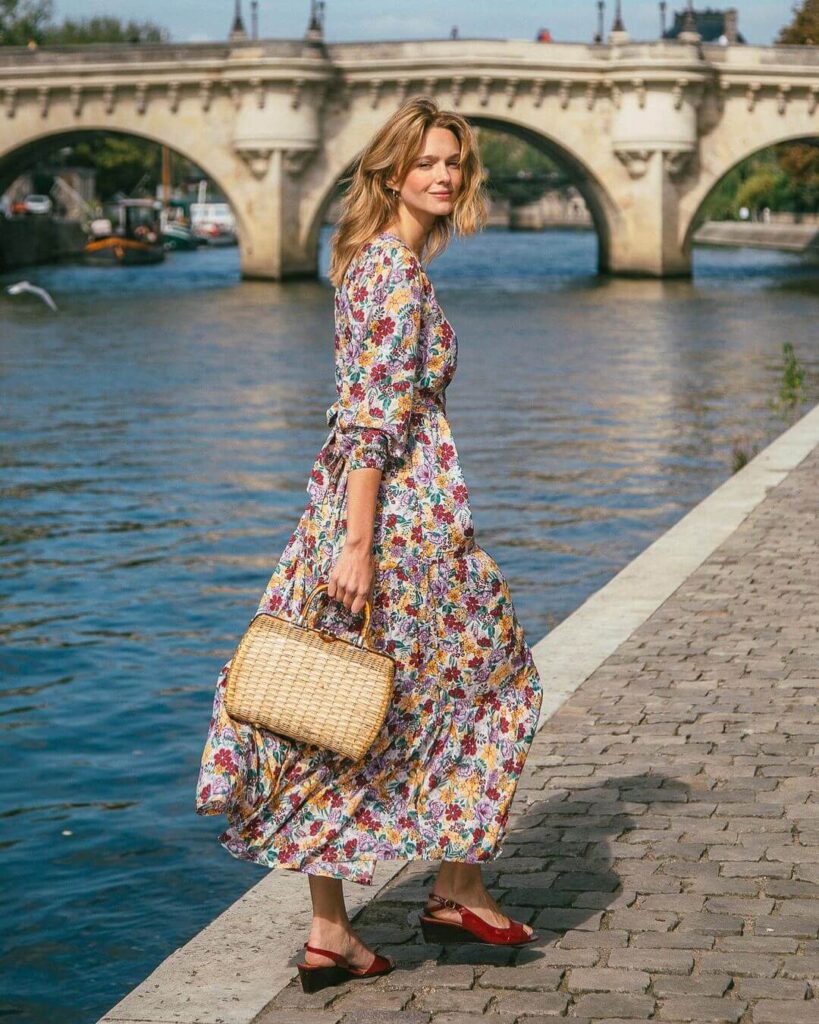 Do you love fun, colorful clothing? Then TAMGA Designs is going to steal your heart! Whether it's about vibrant printed dresses, flowy skirts, cute tops, or comfy loungewear, this brand's pieces transport you to vacay mode with its bohemian-inspired clothing and accessories. Everything is ethically made in fair trade facilities in Indonesia using sustainable materials, such as Tencel, EcoVero, and French linen and biobased dyes. Plus, for all the creativity they specialize in, their prices are pretty affordable. TAMGA Designs believes that ethical fashion should not come at the expense of your budget or values. And we're all for it!
Final Thoughts…
Agreed! Boohoo is making meaningful changes to become sustainable. But let's face it— Boohoo is a fast fashion brand that is rooted in the concepts of over-production and over-consumption. Even if someday it manages to create a fair supply chain and use only green fabrics, you can't turn a blind eye to the hundreds of new collections dropped every week. And those insane discounts to dispose of inventory? That's just too much! So, Boohoo has a lot of catching up to do if it really wants to call itself a brand for the Earth.
FAQs
Is Boohoo a fast fashion?
Staying true to the fast fashion business model, everything at Boohoo is inexpensive and inspired by catwalk trends produced at breakneck speed. So, yes, Boohoo is a fast fashion company.
What is the Boohoo ethical scandal?
Boohoo's Leichester facility has been found guilty of forcing workers to work under poor working conditions without receiving fair pay. The investigation was led by the British newspaper, The Sunday Times, and caused quite a spur in the fast fashion industry.
Is Boohoo ethical and sustainable?
No, Boohoo is not yet ethical or sustainable. However, the company has started to take meaningful steps towards operating sustainably with a transparent fair supply chain.
How is Boohoo sustainable?
Boohoo has claimed to become sustainable by 2030 by incorporating various Earth-friendly practices throughout its business operations. But for now, most of it is just talks. The company has many milestones to achieve, and provide evidence to maintain transparency with its customers about the progress made.