Disclosure:
Our editors handpick top-rated brands, vetted through our strict ratings. Purchases via our links may earn us a commission.
Learn more
A drizzle of honey turns every dish into a top-notch delicacy. And things just get better when you're using premium quality organic glyphosate free honey. As consumers are increasingly becoming conscious about their health and that of the planet, the demand for pure honey free has surged substantially. And why not? Honey is supposed to be an elixir! Nobody wants to have their morning tea or breakfast pancakes laced with cheap toxic honey.
As a natural sweetener, glyphosate-free honey has become a symbol of purity and a testament to the growing concerns over herbicide residues in our food supply. By incorporating it into our daily rituals, we are not only taking a step towards a healthier lifestyle but also committing to the well-being of bees and Mother Earth. So let's delve into the world of glyphosate-free honey, and explore its origins, the significance of its production, and the benefits it offers. Ready for a sweet tooth journey?
Best Glyphosate Free Honey Brands
1. Red Belly Honey
2. Comvita
3. Heavenly Organics
4. New Zealand Honey Co.
5. Colorado Hemp Honey
6. Killer Bees Honey
7. PURITI
Understanding Glyphosate-free Honey
Glyphosate is a herbicide that is sprayed on crops to prevent the growth of unwanted weeds. It is commonly used in agricultural farming, forestry, and residential gardens. However, studies have linked glyphosate exposure to various health risks.
Honey is one of the food products that is often contaminated with glyphosate residue, as bees are made to forage on plants that have been treated with this weed killer. Therefore, consuming honey that contains glyphosate residue may expose you to potentially toxic levels of the herbicide, slowly deteriorating your health.
On the other hand, organic glyphosate free honey remains free of any synthetic chemicals. Brands that offer such clean honey conduct multiple tests to ensure the purity of this golden goodness. By choosing to include glyphosate free raw honey as part of your lifestyle, you can stay away from the toxins and actually benefit from the power of this nature's concoction.
Significance of Glyphosate Free Honey
Glyphosate free honey refers to unadulterated pure honey that doesn't have any traces of the toxic weed killer. Such contaminant-free honey is produced by bees who were allowed to scout for nectar in clean and green surroundings located in remote areas that are not exposed to glyphosate.
The extensive use of herbicides and insecticides is threatening the survival of honey bees across the world. But natural honey farming methods can significantly help in protecting the declining bee population. And let's not forget the numerous health benefits of organic glyphosate free honey.
From boosting your immunity and fueling your metabolism to curing inflammation, skin problems, wounds, and burns— honey's nutrients and antioxidants make it a superpower product. Plus, research has revealed that organic raw honey has antidepressant, anticonvulsant, and anti-anxiety benefits. Such wonders of Mother Nature!
Impact of Glyphosate on Human Health
The sole purpose of glyphosate is to stop the growth of perennial weeds, but upon usage, it also gets absorbed by the plant and can be found in all parts of it, including the nectar that bees collect. As a result, honey can become contaminated with glyphosate residue.
There is growing concern about the potential health effects of glyphosate, as it is the doorway to several health issues, including cancer, reproductive disorders, and endocrine disruption. Glyphosate has also been classified as a probable human carcinogen by the International Agency for Research on Cancer (IARC). While extremely lower levels of the herbicide is not considered harmful, it is always a better option to use pure organic honey over the commercialized ones.
Our Favorite List of 7 Best Organic Glyphosate Free Honey Brands
Self-care with a spoonful of golden elixir. Sounds perfect, right? Then ditch those adulterated processed honey jars and check out these amazing organic glyphosate free honey brands Heavenly Organics, New Zealand Honey Co., Colorado Hemp Honey, Comvita, Killer Bees Honey, PURITI, and Red Belly Honey.
1. Red Belly Honey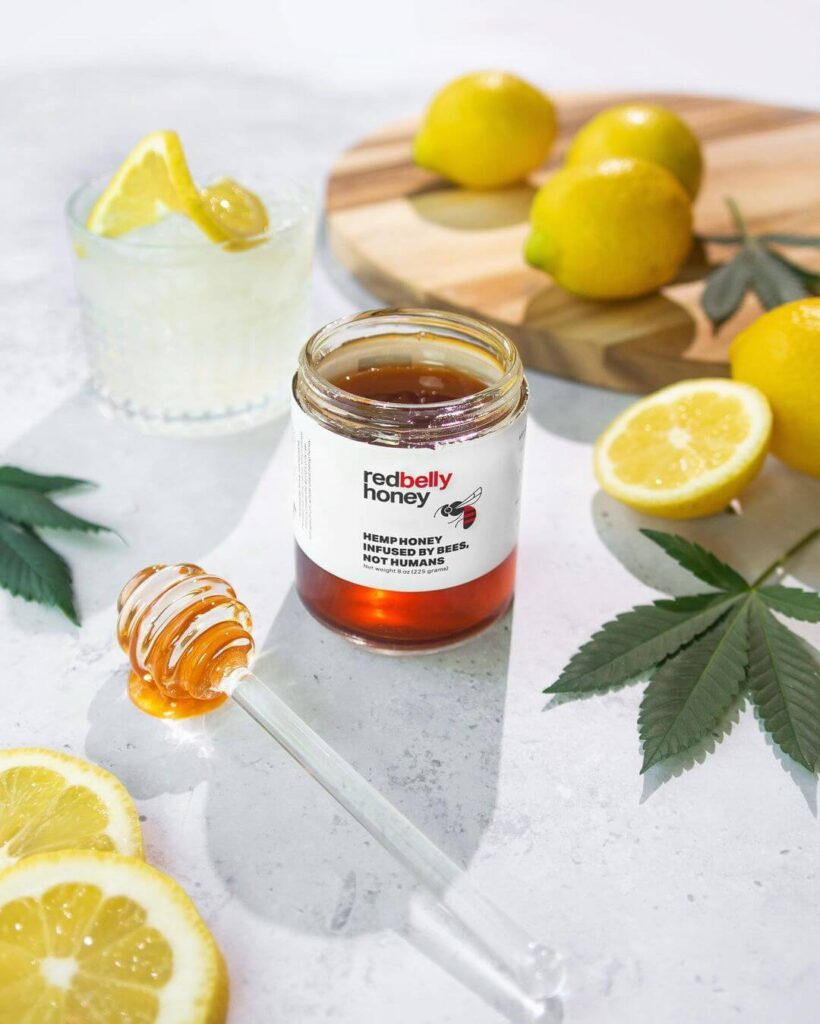 Certifications: Certified Glyphosate Free by The Detox Project
Price: $72.49
Based in Illinois, Chicago, Red Belly Honey was founded by Joline Rivera, who partnered with Bee Fuse™ Technology to create a patented natural hemp honey. With a strong belief that both cannabis and organic honey are power boosters for our overall wellness, Red Belly Honey started making the world's only whole-plant hemp honey.
But how does that happen? So, the bees extract the nectar from hemp plants and pass the CBD-infused honey to other bees, in order to concentrate the sugars before depositing the mixture into hexagonal cells that they've built with their own beeswax. Next, the buzz from the sound of their wings fans the honey helping it to thicken for extraction. How cool is that?
Once the pollinators are done with their work, the honey is harvested and jarred, ready to make it to your table. Plus, it's gluten-free and locally made. As Red Belly Honey says, "Nature at its best—mixed by bees, not humans."
What We Like
Red Belly Honey makes one-of-a-kind honey that has a sweet and peachy floral flavor, perfect for culinary uses. Loads of recipes are available on the website to help you make the best use of your jar of organic glyphosate free honey.
What We Don't Like
Not a budget-friendly option for people looking for affordable glyphosate free honey.
2. Comvita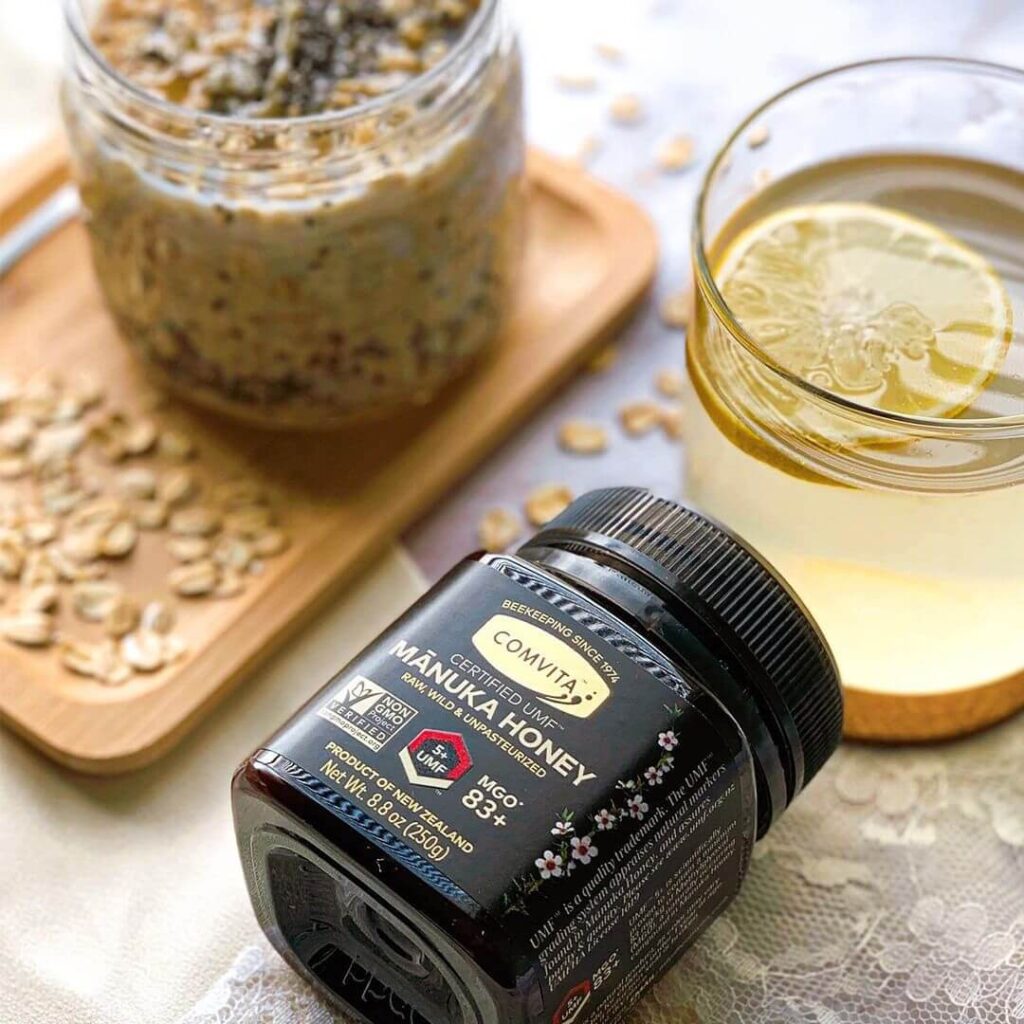 Certifications: Hazard Analysis and Critical Control Points (HACCP) Certified, Unique Manuka Factor (UMF) Certified, Registered by the Ministry for Primary Industries (MPI), Non-GMO Project Verified
Price: $19.59-$38.59
Established in 1974, Comvita is a trusted leader dealing in organic Manuka Honey. With close to 5 decades of expertise in the beekeeping craft, the veteran brand's mission has been to share the power of this golden elixir for consumers and medicinal uses.
Manuka honey is renowned for its unique antibacterial properties, and Comvita's honey is sourced from Manuka plants native to the pristine forests and bush-clad hills of New Zealand. The brand has over 40,000 hives, and their beekeepers use natural farming methods where bees forage freely on the Manuka flowers.
Comvita tests its honey for purity in its in-house laboratory to ensure premium quality standards. Additionally, the products are further tested by third-party laboratories to confirm that the glyphosate free raw honey does not contain any synthetic additives and pollutants. All Comvita's UMF™ Manuka Honey is traceable from the hive to the shelf. The brand aims to restore ecosystem balance through native tree-planting programs, saving 10 million bees annually.
What We Like
Comvita are the master makers of honey. Their manuka honey not only tastes incredible but is a great remedy for sore throats, coughs, glowing skin, and more.
What We Don't Like
Sometimes packaging is not up to the mark, and deliveries are usually late for far-off locations.
3. Heavenly Organics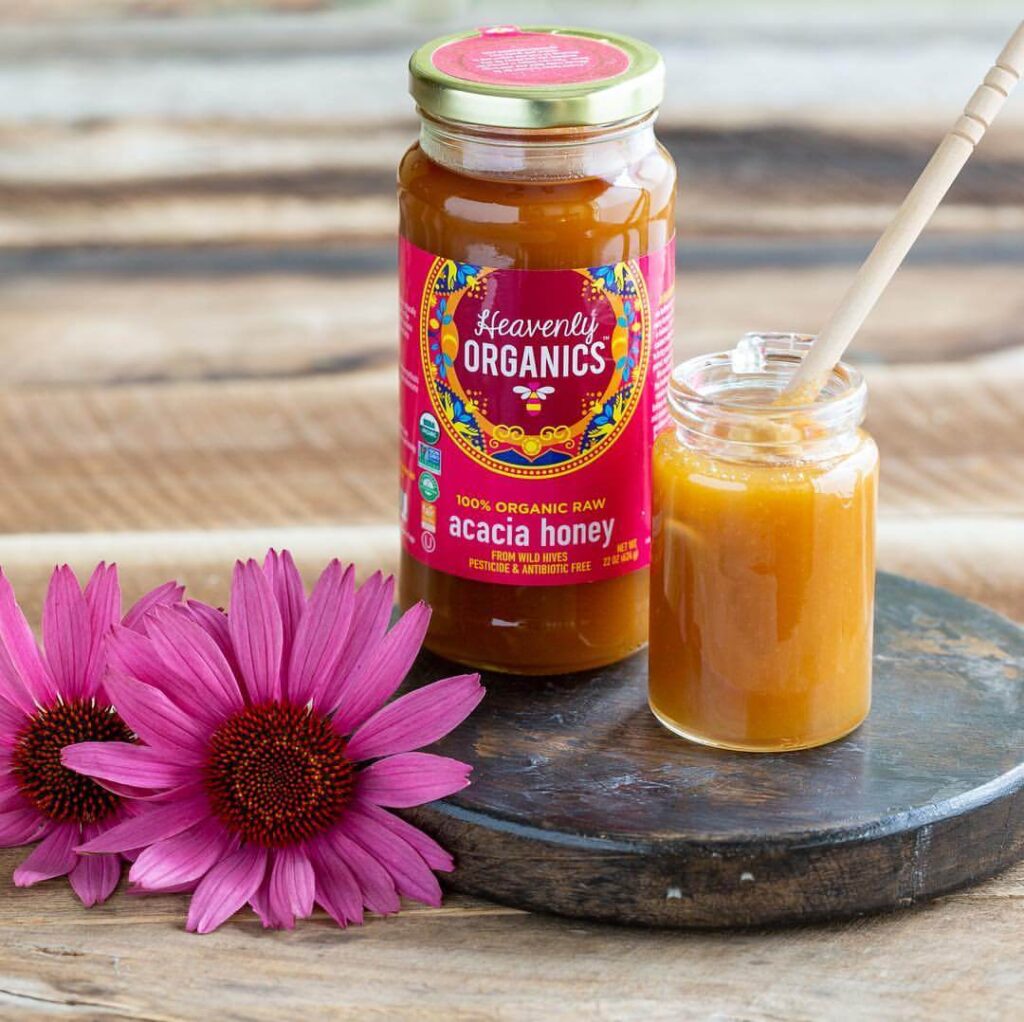 Certifications: Certified Glyphosate Free byThe Detox Project, Certified USDA Organic, Non-GMO Project Verified, Fair Trade & Kosher Certified, Halal Certified
Price: $10-$45
Heavenly Organics is undoubtedly one of the most trusted glyphosate free honey brands that has got your sweet tooth sorted. Founded in 2005 by Amit Hooda, this label is perfecting honey's purity to the next level by ethically sourcing its produce from the deep forests of India.
With an unbound commitment to organic farming practices, it works with local farmers who use traditional, sustainable farming methods to produce their honey. The wild bees are allowed to forage naturally in the surrounding forests and fields in the foothills of the Himalayas and Northern Central India. Therefore, the honey is non-GMO and free of harmful pesticides, herbicides, adulterants, and antibiotics. The brand truly cares for the environment, provides employment opportunities in the local communities, and protects the wild bee population.
Heavenly Organics uses a unique cold extraction process to extract honey from the combs. This process involves gently warming the honey to ensure it remains raw and retains all its natural enzymes and nutrients. The honey is then filtered and bottled, ready to be sold. You can choose from 3 luscious variations: Neem Honey, Acacia Honey, and White Honey. So get ready to be swooned over!
What We Like
Heavenly Organics honey is super-delicious with a wild and creamy taste. Each variant speaks on its own, and their unique, rich taste is literally addictive. Boosts your immunity, and keeps you energetic for the entire day.
What We Don't Like
All the flavors might not resonate with everyone, which is obvious.
4. New Zealand Honey Co.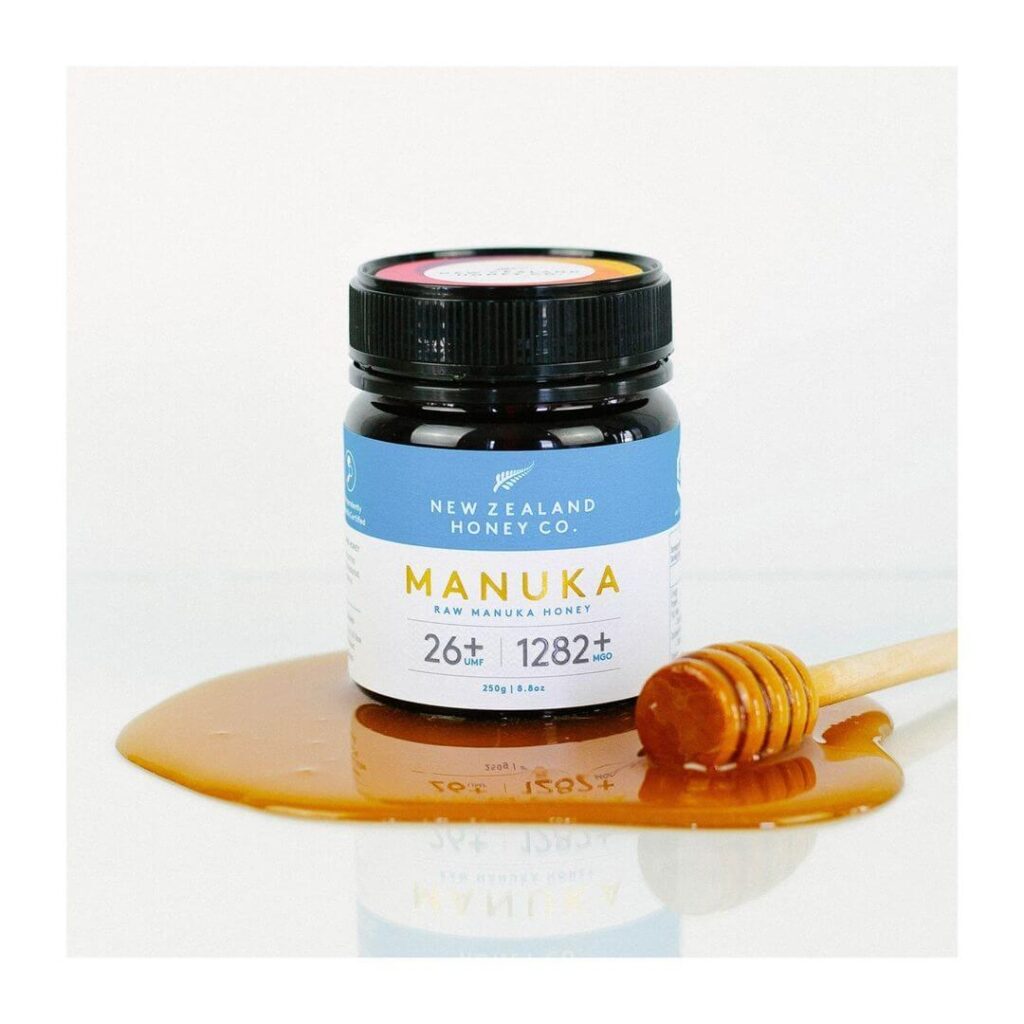 Certifications: Certified Glyphosate Free byThe Detox Project, Unique Manuka Factor (UMF) Certified, Kosher Certified, The Fernmark license, Non-GMO Project Verified, Halal Certified
Price: $10.88-$28.88
If you are on the hunt for the best quality organic Manuka honey, then New Zealand Honey Co. will be your go-to spot from now on. The wellness company believes in the power of nature and creates different variations of manuka honey that are not just pantry essential but also offer proactive health and skincare solutions.
Authentic Manuka honey is only found in New Zealand, and the label works with beekeepers who use bee-friendly farming techniques, supporting the health of the bees. Apart from elevating your meals, Manuka honey is celebrated for its antibacterial properties that are highly effective for healing wounds, improving gut health, treating acne and burns, to name a few.
If you're confused about which manuka variant will suit you best, then just take their quiz to come up with the best option. It's amazing how, with just one key product, New Zealand Honey Co. is making it easy for everyone to integrate manuka honey into a lifestyle routine. Plus, with a host of accreditations, every jar of their honey is traceable back to the hive.
What We Like
New Zealand Honey Co. offers different variations of organic manuka honey, so based on your need, you can take your pick. The Manuka honey has a lovely flowy and creamy texture, and a little goes a long way. They also provide guidance and educative articles to help you in making informed choices on honey.
What We Don't Like
Only deals in Manuka honey, so people who don't prefer the taste of this rare honey, may not find the brand useful.
5. Colorado Hemp Honey
Certifications: Certified Glyphosate Free by The Detox Project, Certificates of Analysis (COA)
Price: $27.99
Colorado Hemp Honey specializes in producing organic glyphosate free raw honey instilled with full-spectrum hemp extract. Based in the US, this brand is a team of ardent beekeepers and hemp farmers who value the purity of high-quality products, including honey that is both delicious and packed with health benefits.
What sets Colorado Hemp Honey apart is their honey is infused with hemp essence using a unique process, ensuring that the concentrate is evenly distributed in the honey. Each of their 6 honey flavors contains a range of beneficial cannabinoids, terpenes, and other plant compounds that work together to support your overall well-being. With a dedication to creating the best toxin-free honey, each of their ingredients is tested 3 times for purity and potency before getting packed.
Colorado Hemp Honey strives to build the best environment for wild and honey bees to live and thrive. For this reason, they stick to sustainable farming practices on their small farm in Parker, Colorado. They grow a variety of plants that bees love, especially lavender, red and white clover, sages, sunflowers, fruit trees, wildflowers, and so on.
What We Like
Flavorful raw honey variations packed with the benefits of hemp for balanced nourishment. Superb alternative to refined sugars.
What We Don't Like
Not for people allergic to CBD. While hemp is rarely an allergen, people with special medical conditions might not be able to absorb the benefits of CBD.
6. Killer Bees Honey
Certifications: Certified Honey Producer Program, Good Food Merchants Guild, Third-party Testing Organizations include Intertek in Germany, QSI Labs in California, and Sweetwater Science Labs in Missouri
Price: $7.50-$27
Raw mountain honey that's dangerously delicious— here's presenting Killer Bees Honey! As one of the few verified glyphosate free honey brands in the US, Killer Bees Honey uses the purest of ingredients imaginable that will literally burst your taste buds.
The company is located in the Smoky Mountains of Western North Carolina, with its mountaintop apiaries scattered over 512,000 acres in the Pisgah National Forest. So there is no chance of glyphosate, contaminants, or other pollutants coming in close contact with them. The bees are free to forage for nectar, delivering the end result in honey that's of unmatched flavor and quality. What's best is their honey remains raw, non-GMO, unfiltered, unprocessed, gluten-free, and cholesterol-free.
In addition, Killer Bees Honey strictly abides by the NCSBA's Certified Honey Producer Program's standards for a quality product. Rooted in sustainable practices, the brand also has a library of informative blogs to enlighten consumers about organic honey, its benefits, and much more. So, if you're craving some real artisanal honey, then Killer Bees Honey won't fail you!
What We Like
Killer Bees Honey makes small batches of organic honey, ensuring high-quality, and they are an amazing natural sweetener taking every dish to the next level. Plus, their honey is cholesterol-free.
What We Don't Like
Super delicious, so you might get addicted ;-)
7. PURITI
Certifications: Certified Glyphosate Free by The Detox Project,Registered by the Ministry of Primary Industries (MPI), Unique Manuka Factor (UMF) Certified, Kosher Certified, Halal Certified, Verified by the Non-GMO Project
Price: $32.99-$99.99
PURITI is part of Midlands Apiaries Limited— the producer of the world's finest honey with a honey production history that dates back to almost 100 years. As a proud 100% New Zealand-made label, PURITI offers world-class Manuka Honey as a promise to customers to only deliver the best of this golden goodness.
What's unique about Puriti is that it strives to keep the bees happy while producing nutrient-rich clean honey. As a result, their beekeepers strategically place hives in the greenest of lands and forests filled with native manuka plants and other flora across New Zealand. In fact, some of their beehives can be accessed only by helicopter.
Harvested and produced in the most sustainable environment, Puriti's honey is everything you can think of in terms of meeting quality and certification standards. Every batch is tested in their in-house facility to confirm they are free from toxins and other contaminants. The brand is also Vegetarian Society Approved and their glyphosate free raw honey is certified non-GMO, organic, sustainable, and entirely traceable.
What We Like
PURITI's Manuka honey ticks all the boxes for being one of the best single-origin, organic glyphosate free honey. It's yummy, has a beautiful texture, and has a whole lot of certifications backing authenticity and eco-friendliness. Plus, the farming techniques are exceptional, and bees are well taken care of. The brand also educates the audience about the benefits and uses of Manuka honey in their well-researched articles.
What We Don't Like
Pretty expensive, so not accessible for everyone looking for an affordable honey option that is healthy, toxin-free, and planet-friendly.
Beyond the Hive
Organic glyphosate free honey is produced through sustainable practices that prioritize the well-being of the bees and the environment and is beneficial for human health.
Overview of Organic Beekeeping Practices
Organic beekeeping practices focus on maintaining healthy, thriving honeybee colonies using natural, sustainable methods that avoid the use of synthetic chemicals or antibiotics. Some key aspects of organic beekeeping are:
Hive design and management: Organic beekeeping often emphasizes hive designs that mimic the natural habitats of bees, such as top-bar hives or Warre hives. These designs encourage the bees to build combs on their own, without using foundation sheets, allowing them to control the hive's temperature and humidity.
Bee selection and breeding: Organic beekeepers always choose bee strains that are well adapted to their local environment, exhibiting specific traits useful for honey production. They may also breed bees selectively to promote desirable characteristics and reduce the use of chemical treatments.
Nutrition and feeding: It is crucial to provide the bees with a diverse range of pollen and nectar sources. Experienced beekeepers plant bee-friendly flowers and crops, making the area a pesticide-free natural habitat for bees to thrive. They may also provide supplemental feedings of honey or sugar syrup during times of nectar dearth.
Pest and disease management: Adopting preventive measures such as hive hygiene and good nutrition is another important aspect to support the bees' health. Beekeepers mainly use natural treatments such as essential oils, organic acids, and biopesticides to control pests and diseases.
Honey harvesting: Organic beekeepers typically harvest honey only when the bees have produced an excess, leaving enough honey for the bees to feed on throughout the winter. They also use more gentle methods of extraction, such as crush and strain, rather than high-pressure centrifugal extraction.
Importance of Sourcing Honey from Pesticide-free Environments
Sourcing honey from pesticide-free environments is another necessary step towards promoting human health, environmental sustainability, and responsible beekeeping practices. Some reasons are:
Health benefits: Pesticide residues in honey can harm human health, especially children. Some herbicides, like glyphosate, is suspected to be carcinogenic, neurotoxic, or endocrine-disrupting, which means they can interfere with hormones and other bodily functions. Consuming honey contaminated with such toxic compounds may increase the risk of developing health problems such as cancer, reproductive disorders, and neurological diseases.
Environmental benefits: Herbicides and pesticides have several negative impacts on the environment, such as soil, water, and air contamination. They also harm non-target species, including pollinators and other beneficial insects. Sourcing honey from clean environments supports sustainable agricultural practices that prioritize environmental health and biodiversity.
Supporting responsible beekeeping practices: Beekeepers who avoid using pesticides in their harvesting areas prioritize the health and well-being of their bees, which can lead to stronger, more resilient colonies.
Transparency and traceability: Today, when every food item is adulterated with some sort of synthetic chemical, it is essential for you to know where your honey is coming from. A transparent and traceable supply chain will give you the confidence that the honey you are buying is truly organic and can be traced back to its source.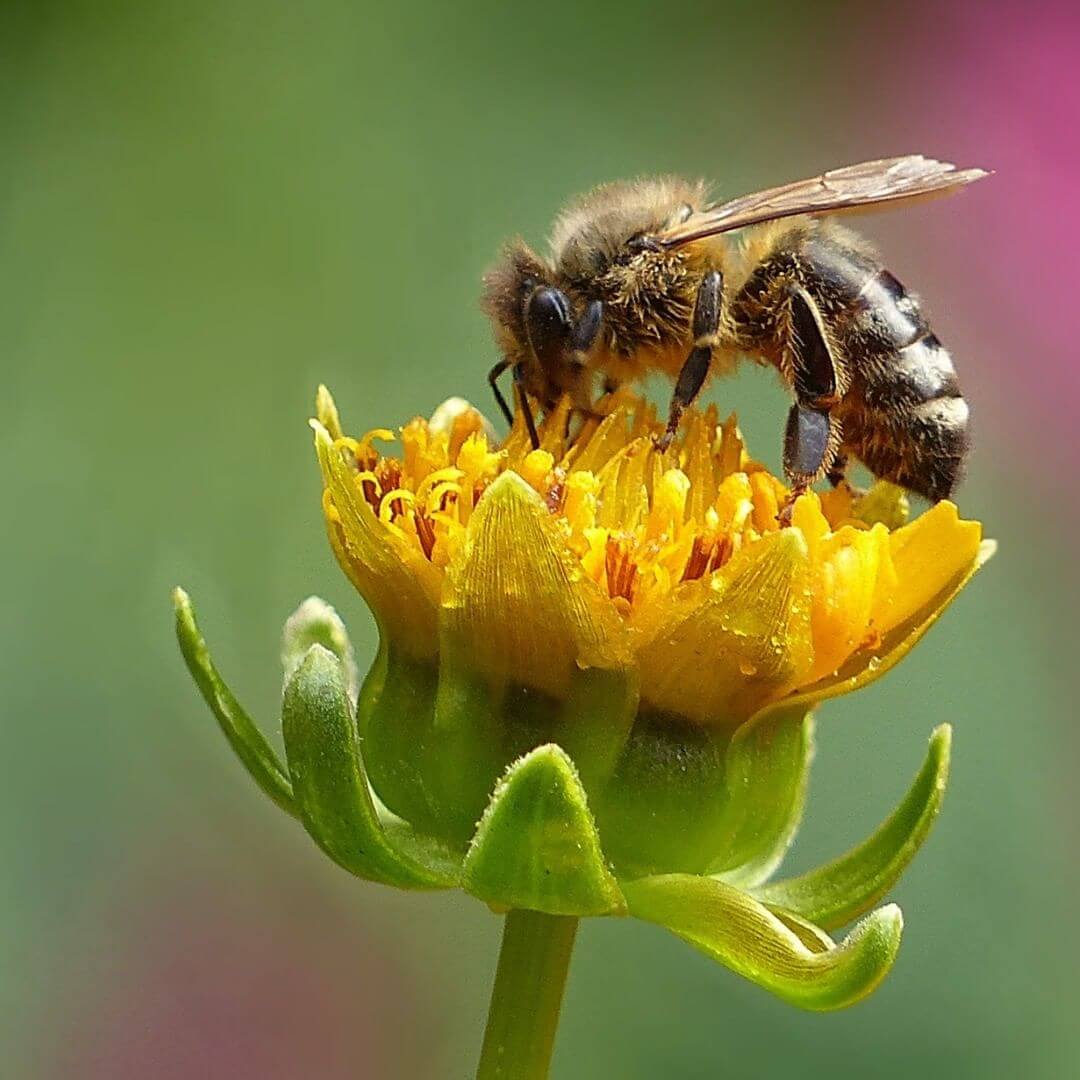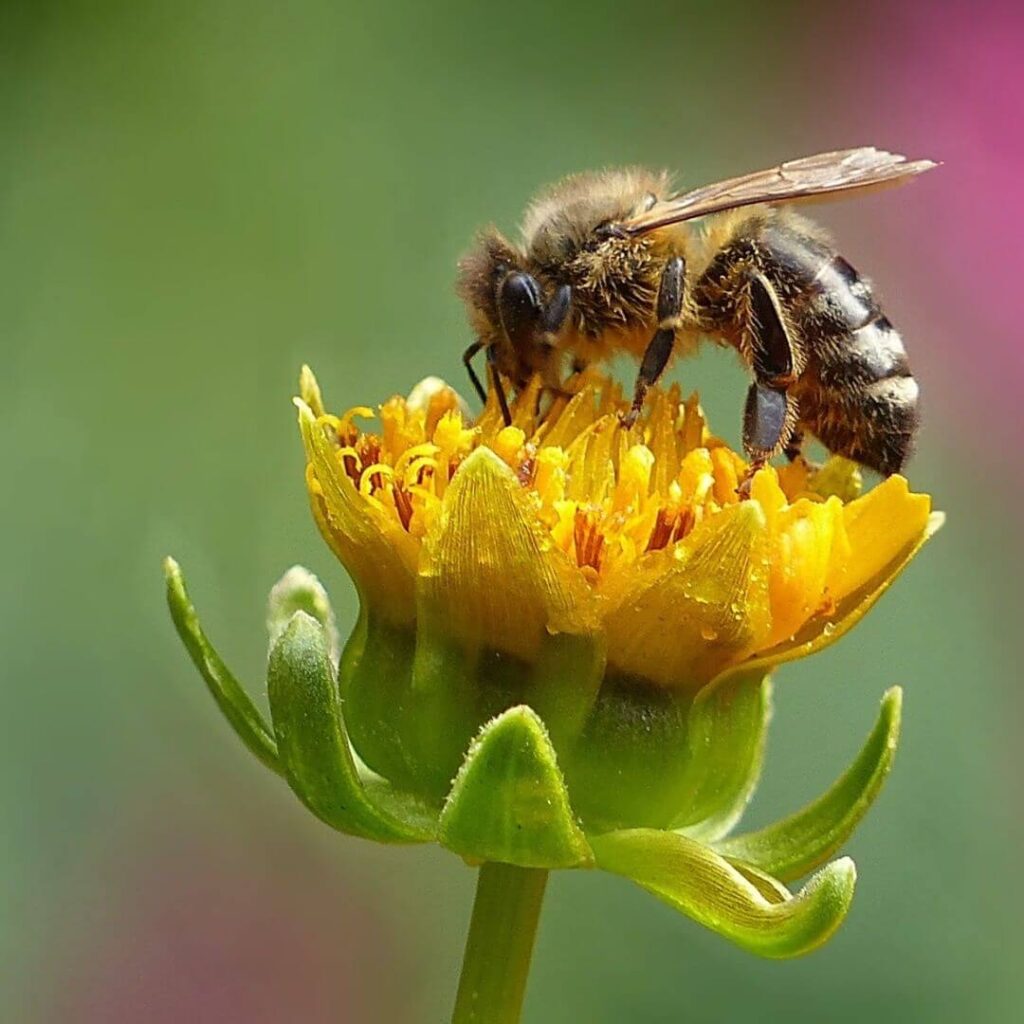 Environmental Benefits and The Role of Bees in Pollination
Bees play a crucial role in pollination, which is essential for the growth and reproduction of many plant species. When bees feed on nectar and pollen from flowers, they perform the process of pollination, which is vital for reforestation and the survival of different plant categories. Some of the primary environmental benefits are:
Biodiversity: Pollination by bees helps to maintain and increase biodiversity by enabling the reproduction of different vegetative species. This, in turn, provides habitats and food sources for a wide range of animals, including birds, insects, and mammals.
Ecosystem services: Pollination is an ecosystem service that assists humans in the production of crops, fruits, and vegetables. Bees are estimated to contribute to the production of about one-third of the food that humans eat, and their pollination services are valued at billions of dollars each year.
Climate change mitigation: Bees can substantially help to mitigate the impacts of climate change by supporting the growth of vegetation that can absorb carbon dioxide from the atmosphere. Pollinators play a critical role in reversing global warming by promoting healthy ecosystems and reducing greenhouse gas emissions.
It's important to note that the population of many bee species have been declining in recent years due to habitat loss, pesticide use, and so on. For this reason, there have been rising concerns about the future of pollination and its environmental benefits. However, we can restore the balance by supporting sustainable beekeeping practices and protecting bee habitats so that our little pollinators continue to flourish on the planet.
How To Make The Best Use of Glyphosate-free Honey
Add an extra dose of healthy sweetness by incorporating glyphosate-free honey into your life in endless ways.
Use it as a sweetener: Glyphosate-free honey can be used as a natural sweetener in a wide range of foods and beverages, including tea, coffee, smoothies, and baked goods. Its unique flavor and texture can add depth and complexity to your favorite dishes.
Make salad dressings and marinades: Organic honey makes the most delicious salad dressings and marinades. You can mix it with olive oil, vinegar, and your favorite herbs and spices for a flavorful and hearty addition to your salads and grilled meats.
Pair it with cheese: Honey and cheese are a match made in heaven! Try pairing a mild cheese like Brie or Camembert with a drizzle of honey for a sweet and savory snack.
Use it in skincare: Honey has natural antibacterial and antifungal properties, making it a potent natural ingredient in skincare products. Whip up a homemade face mask or body scrub by mixing honey with other ingredients, such as coconut oil, lavender oil, ground organic oatmeal, and so on.
To elevate your clean eating journey further, do check out these organic and healthy options for choosing between cereals, glyphosate free oats, tea brands, pesticide free coffee and ethical chocolate. Wait, there are organic wine and organic beer to enjoy too!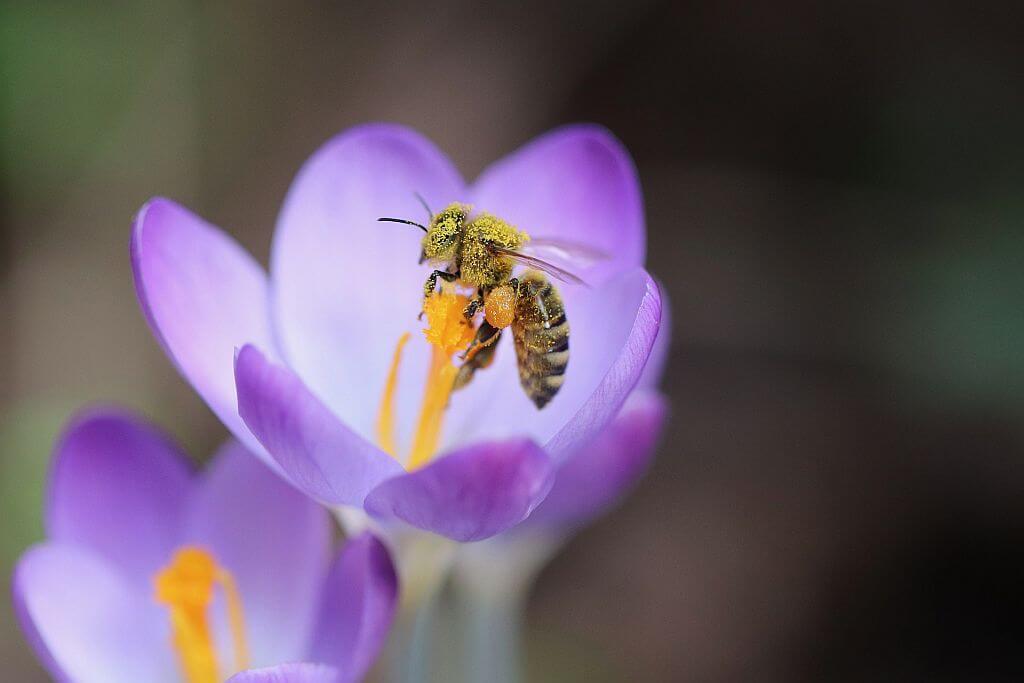 Some Organic Certifications & Standards for Glyphosate Free Honey
To Conclude…
Organic glyphosate-free honey is filled with the goodness of nature, created by bee-utiful busy bees. By embracing toxin-free raw honey, you can not only safeguard your well-being but also contribute to the preservation of bees and pollination, maintaining the delicate balance of our ecosystems. Remember, as consumers; our choices hold the potential to drive positive change. So, let's support glyphosate free honey brands and shape a future where purity, sustainability, and the natural sweetness of honey remain at the forefront of our collective consciousness.
FAQs
Which honey does not have glyphosate?
100% raw and organic honey produced using sustainable bee farming methods without the usage of synthetic pesticides and fertilizers does not contain glyphosate.
Does honey have glyphosate?
Yes, commercialized honey does contain glyphosate residues as they are mass-produced to fulfill growing consumer needs. However, the level of glyphosate in honey can vary depending on the country of origin and farming practices used in that region.
Does organic honey contain glyphosate?
No, certified organic honey does not contain glyphosate as their products are rigorously tested by third parties before marking them with the organic seal.
How to tell if honey is glyphosate free?
Look for certifications and standards like USDA Organic, Non-GMO Project Verified, The Detox Project Certified, and so on, to identify glyphosate free honey.