Disclosure:
Our editors handpick top-rated brands, vetted through our strict ratings. Purchases via our links may earn us a commission.
Learn more
Fun Fact: It is believed that centuries ago, when the water was too contaminated for consumption, people used to drink wine to quench their thirst since the natural fermentation process involved in the making of wine was known to kill many germs. But is the modern-day wine bottle as innocent as it is believed to be?
Apparently, no. Chances are that in the production of the red wine you adore so much, synthetic pesticides were used, creating what scientists call detectable traces of pesticide residue. Research has revealed that overconsumption of such toxins can harm human health. In short, wine laced with pesticides, if consumed in copious amounts, is dangerous.
The solution? Only buy organic wines with least pesticides. We are here with a list of natural wines to help you choose the best liquor with the least amount of pesticides! And since it's all about adopting healthy food habits, consider going for cereals, glyphosate free honey, tea brands, pesticide free coffee, glyphosate free oats and ethical chocolate. Wait, there is organic beer to enjoy too! Trust me! Your gut will thank you like never before!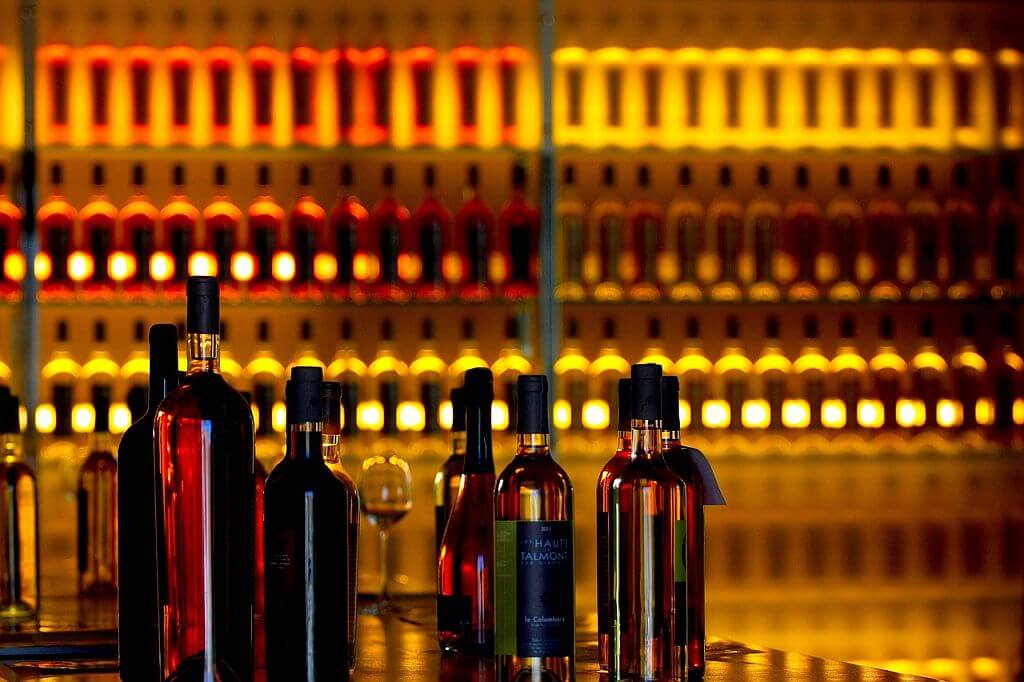 Organic Wines with Least Pesticides
1. Frey Vineyards
2. Organic Wine
3. Girasole Vineyards
4. Dry Farm Wines
5. Mysa Natural Wine
6. Lifevine
7. Paxton Wines
8. Bonterra Organic Vineyards
9. Scout & Cellar
10. Avaline
What's in Your Wine?
The modern wine-making process is not as simple as just using grapes. Rather, a lot more goes in the beloved swirls of wine before it reaches your glass. The conventional wine industry might use synthetic pesticides, sulfites, carbonates, additive flavors, sugar, yeast, powdered tannins, and non-vegan materials like egg whites, bentonite clay, and mammal proteins, etc., to induce unique aromas and flavors that the customer loves.
In fact, Pesticide Action Network UK conducted a survey in 2008 which showed how pesticide-ridden European wines are. All 34 conventional wine samples detected pesticide residues. Although even the highest levels of pesticide residues aren't alarming, yet why take a chance when you can easily make a conscious choice and buy natural wine?
What Levels of Pesticides Actually End Up in Your Wine?
According to the study conducted by Pesticide Action Network on European wines in 2008, all 34 conventional wine sample bottles contained at least 1 pesticide, and the highest levels of pesticides detected in a wine sample were 10. All the chemicals detected are deemed benign since they are used in very less quantities and are also approved by The European Union. But does that make your wine safe?
In a book on Grapes and Wines, Georgiana-Diana Dumitriu (Gabur), Carmen Teodosiu, and Valeriu V. Cotea determine that the pesticide levels in your bottled wine depend on the pesticides used both at the time of grape cultivation and later in the manufacturing of wine. Thus, the levels may vary depending upon the number of pesticide applications, spraying time, and even the spraying method. The pesticides used on grapes, thus can creep their way into the final product and put the consumer at a toxicological risk.
Health Benefits of Moderate Consumption of wines with least pesticides
Are organic wines any good for the wine industry and your health? How are natural wines considerably better than conventional ones when consumed in moderation? Let's find out:
Resveratrol, an antioxidant present in red wine, is known to play a key role in preventing the death of retinal ganglion cells, thus protecting our eyes from pathologies.
Similarly, moderate consumption of natural wines can be beneficial for your cardiovascular health. Wines, minus the wine pesticides, can reduce oxidative stress and strengthen the blood vessels in your heart.
Organically or biodynamically produced wines have zero to minimum pesticides, fungicides, insecticides, and other additives that can cause serious health issues.
Dry-farmed, natural wines are actually low on carbs and sugars, thus their moderate consumption can prevent the risk of weight gain posed by conventional wines.
Is the Pesticide Dosage Harmful in Conventionally-Made Wine?
Being rich in carbohydrates, grapes are highly vulnerable to insects and fungal pests, which is why a lot of grape farmers use pesticides, insecticides, and fungicides while producing grapes. The high disease pressure is what pushes vineyards into using chemical methods of generating stable yields and high-quality grapes. However, this has led to the detection of pesticide residues in small amounts in conventional wine bottles, putting the consumer at a toxicological risk.
Although, The Alcohol and Tobacco Tax and Trade Bureau (TTB) have set up maximum levels of pesticides to be used in the cultivation of grapes, yet nobody monitors the maximum levels of pesticides in wines. So one clearly needs to be wary and pick a natural wine instead of the conventional one. Same is true for your favorite cereal and that refreshing cup of tea.
10 Natural Wines With Zero To Minimum Pesticide Residues
Here's an organic and natural pesticide free wine list for the next time you go wine shopping at a grocery or wine store:
1. Frey Vineyards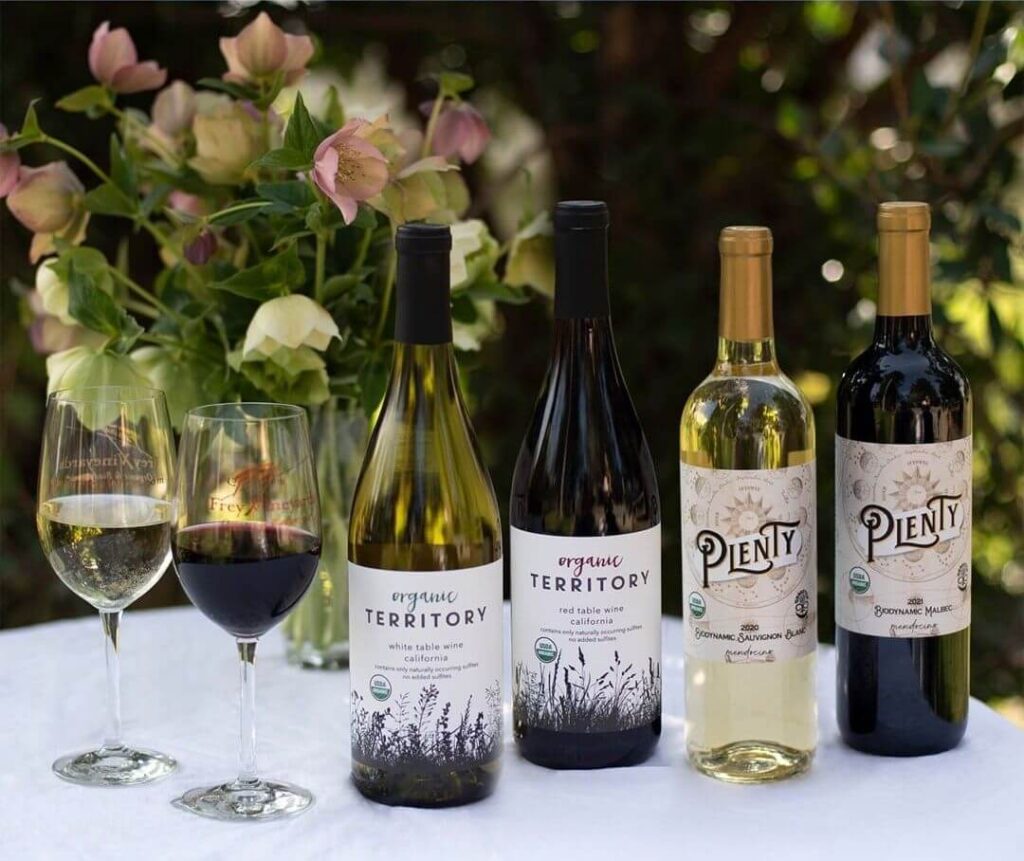 Located in Mendocino County, California, Frey Vineyards is a third-generation family-owned and operated winery that's been running since 1980, producing award-winning vegan, gluten-free, organic, and natural wines with no added sulfites. They claim to be America's first organic and Biodynamic winery that combines modern and traditional winemaking methods to produce natural wines with distinctive tastes.
As a part of CCOF (California Certified Organic Farmers) since 1980, Fine Vineyards practice organic grape farming by swapping insecticides with a bio-diverse land of natural predators, opting for green manuring, and replacing chemical fungicides with natural sulfur. Theirs is a biodynamic grape growing! They are also against the use of genetically engineered wine yeasts (GMO Yeast) and instead use certified organic yeast in their biodynamic wines.
Some of their bestsellers that you need to get your hands on ASAP are: Awards winning 2019 Biodynamic Petite Sirah for its well-balanced flavors, 2020 Biodynamic Field Blend for its pared-down flavors, and 2020 Organic Petite Sirah for its spicy, earthy, and fruity notes.
2. Organic Wine
Organic Wine is like your online wine finder and retailer with a huge collection of vegan, organic, preservative-free, and natural wines. There's a whole range of certified organic, certified biodynamic, no added preservative, and vegan suitable wines that you can choose from as per your palate. They are committed to quality, uniqueness, and authenticity and believe that minimal always produces a naturally superior product. Based in Australia, they ship wine internationally as online retailers.
Some of their bestsellers that you need to get your hands on ASAP are: Organic Vines Preservative Free Shiraz 2021 for the spicy and fruity punch it packs, Hero of Zero Pinot Grigio 2021 for the good mouthful of citrus it packs, and Organic Hill Preservative Free Montepulciano 2021 for its well-balanced, chocolatey cherry with a hint of the almond palate.
3. Girasole Vineyards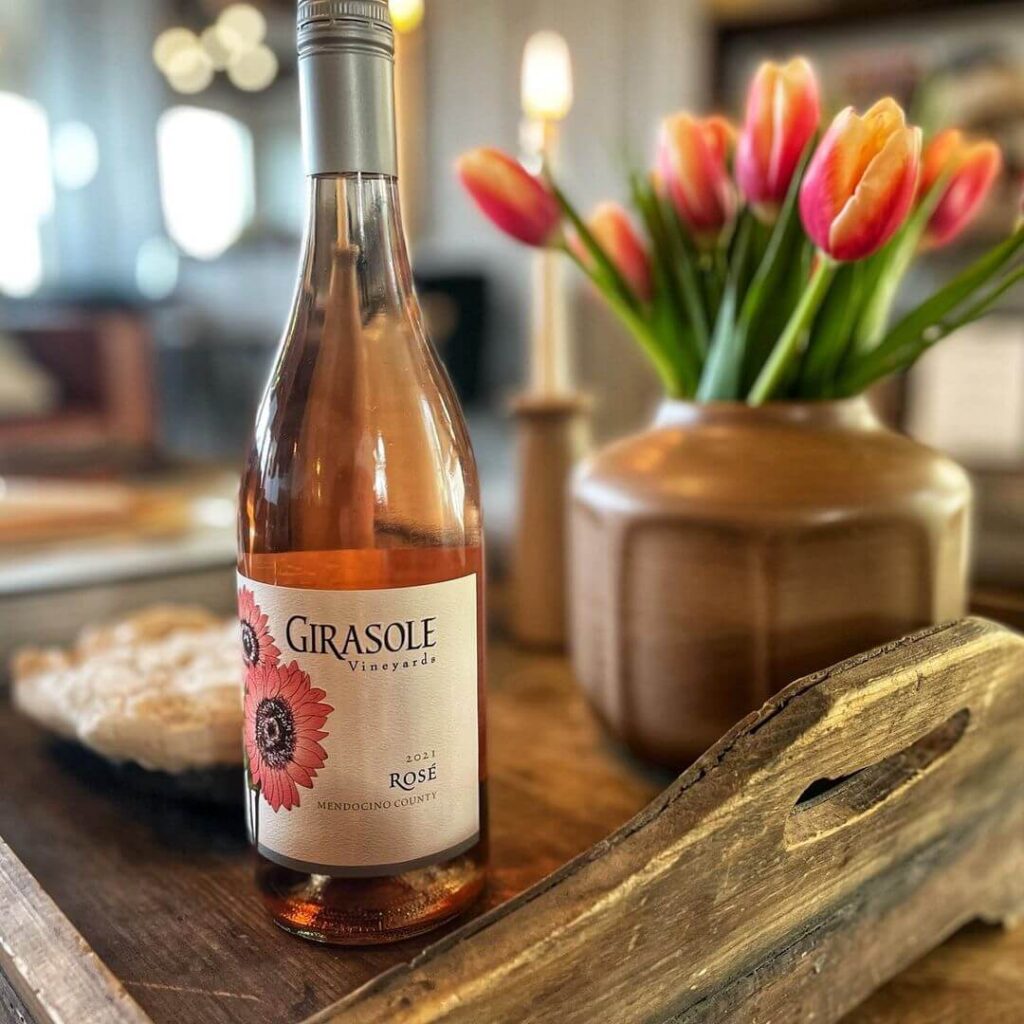 Girasole wines are produced organically using GMO-free and vegan materials. The wines are made from certified organic grapes that are hand-picked from their family-owned and operated vineyards. They are based in Northern California and also sell their wines online.
Some of their bestsellers that you need to get your hands on ASAP are: 2021 Girasole Vineyards Rosé for its mouthwatering berry-rich flavors, 2020 Girasole Vineyards Pinot Blanc for its slightly candied flavors, and 2020 Girasole Vineyards Sangiovese for its multilayered palate of plum, cherries, and strawberries.
4. Dry Farm Wines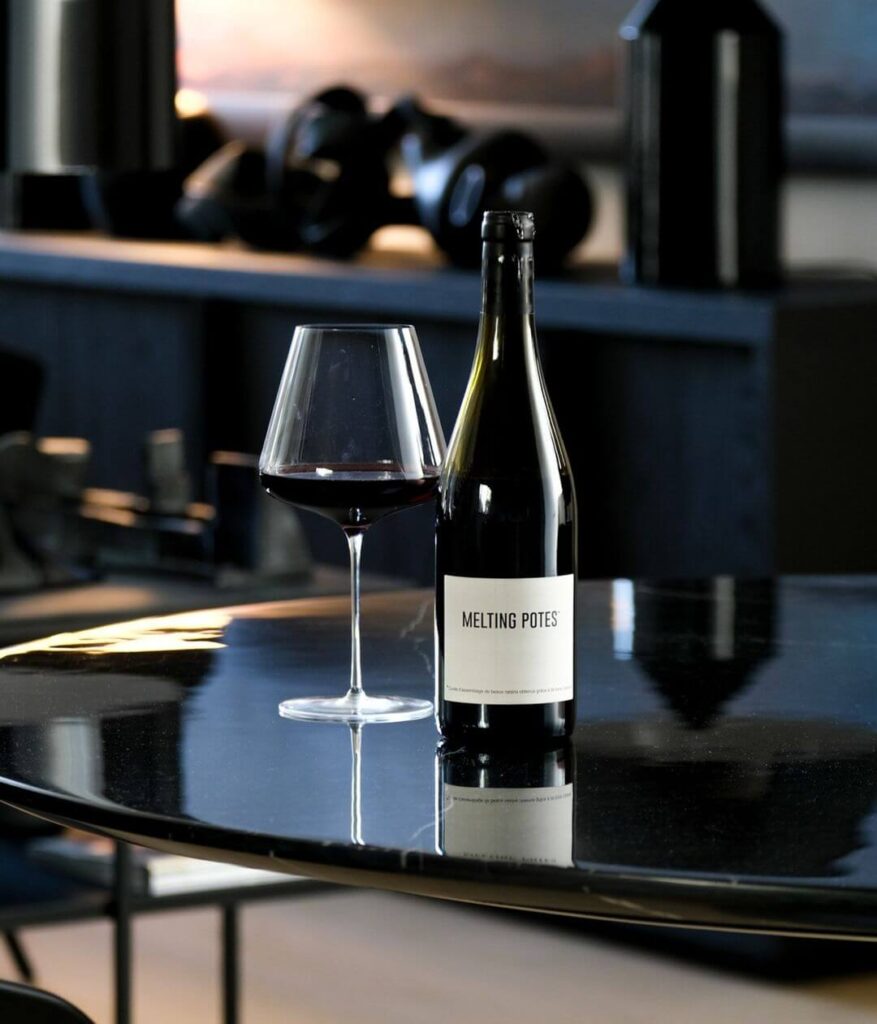 Dry Farm Wines bring together natural wines from around the globe to suit your palate. They bring together pure natural wines, which are rare thus only 0.01% of wines meet their strict criteria. They have uncompromising criteria for farming and every bottle they sell is vegan suitable, free of toxic additives, sugar-free, low on alcohol content (less than 12.5%), low on sulfites, keto and paleo-friendly, and biodynamically produced.
Click here to know how their wine membership works!
5. Mysa Natural Wine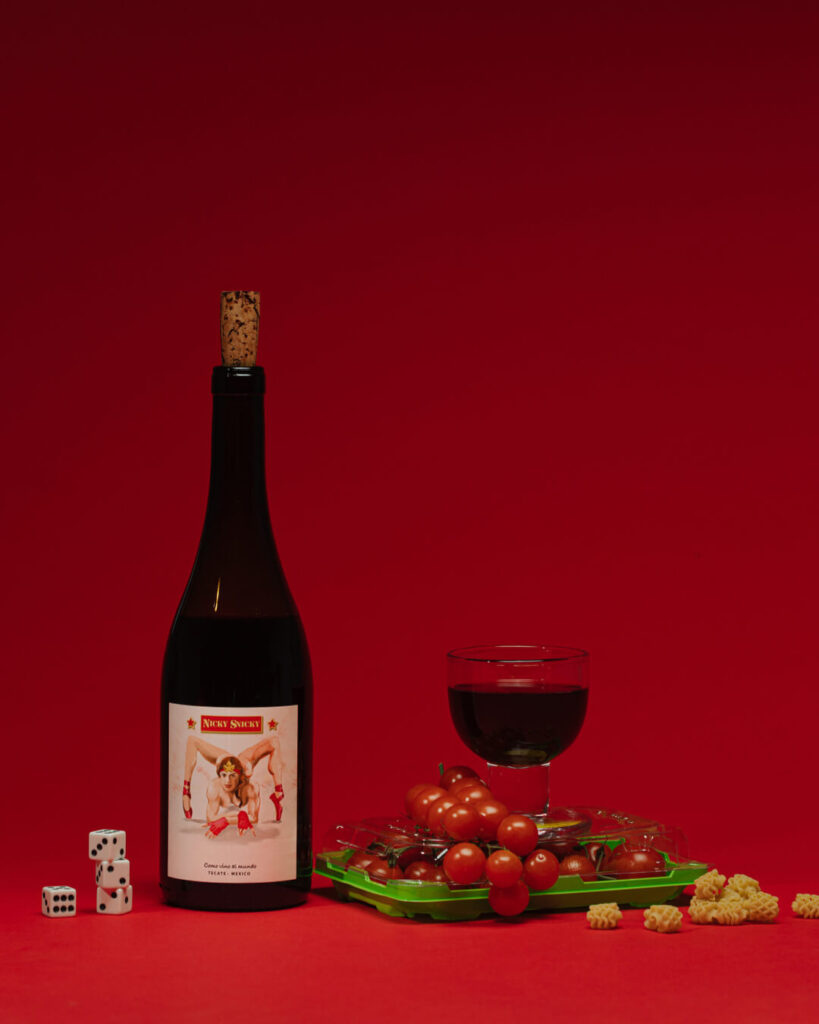 When you hear the term 'natural wine', it can be confusing and easily manipulated for marketing gimmicks. So, when we say that Mysa is one of those winemakers that produce 'natural wine' in its true sense, we mean that their wines are produced biodynamically, using organic additives or no additives at all.
Mysa is like your local wine shop, women-owned and bringing together a whole selection of natural wines that are low-sulfur, zero/zero, native yeast, unfined, unfiltered, organic, biodynamic, and vegan. Featured in articles by Forbes, Huffingpost, Glamour, People, NBC News, USA Today, The Good Trade, etc., Mysa has made it clear that going natural with your wines is the way to go!
Some of their bestsellers that you need to get your hands on ASAP are: Ashanta's Mermejita 2021 for its floral freshness, Sanctum's Stix, and Bugs Red NV to pair up with your BBQ, and Basaurresti's Lahu Zero 2020 for its crispy mineral finish.
6. Lifevine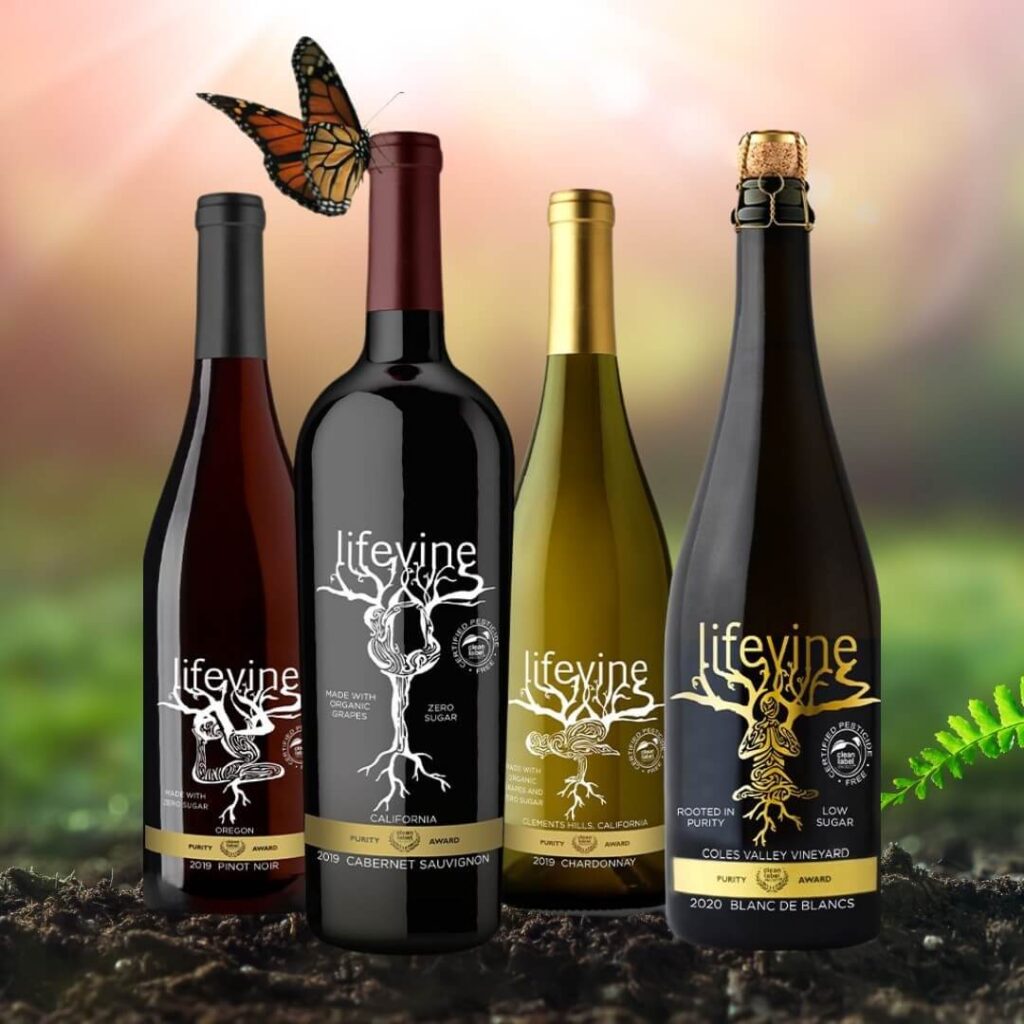 Lifevine wines sell Certified Pesticide Free wines that are low on sugar, high on purity, and tested for antioxidant superiority. As a part of CCOF (California Certified Organic Farmers), Lifevine is committed to selling clean wines that fit your healthy and active lifestyle. While many brands are not required to put ingredients on their labels, Lifevine takes it upon itself to promise label transparency to its consumers.
Some of their bestsellers that you need to get your hands on ASAP are: 2021 CA Sauvignon Blanc for its nicely integrated fruit-driven flavors and Central Valley Chilean Pinot Noir for its plum and blueberry aromas and deep density.
7. Paxton Wines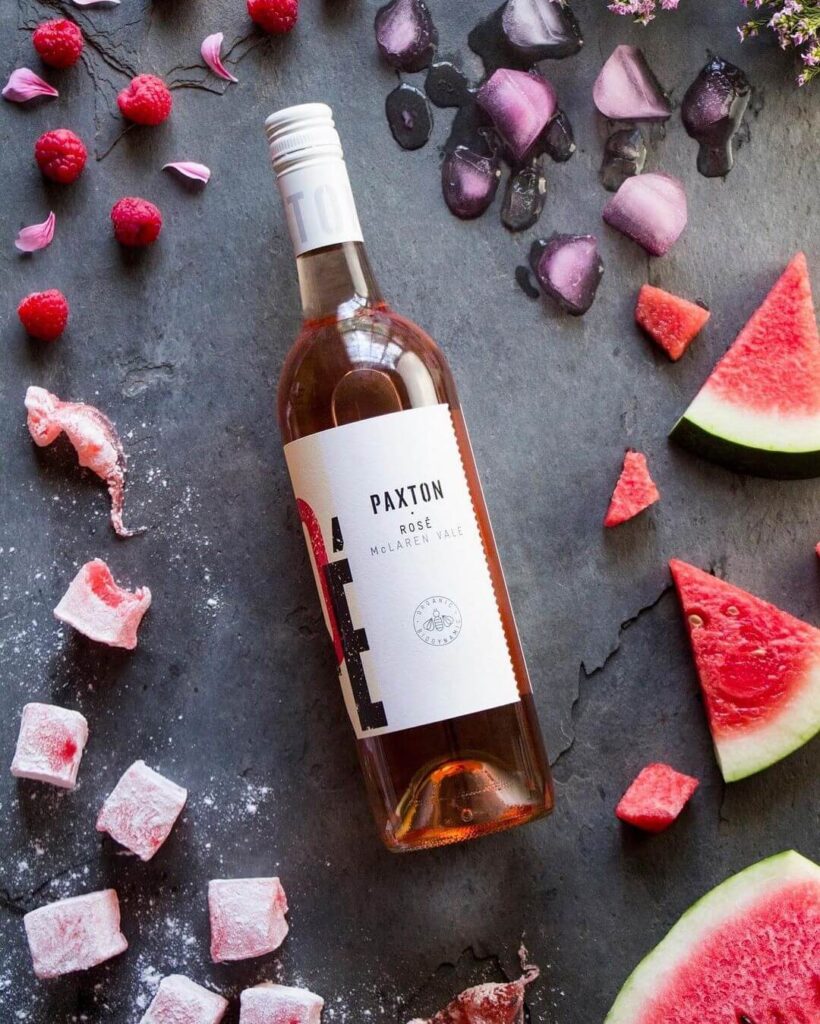 Founded in 1979, Paxton is a leader in certified organic and biodynamic winemaking. Their wines are made from fruits nurtured in their own vineyards in McLaren Vale, Australia— an internationally recognized wine region. The family-owned company is especially renowned for their supreme-quality premium red wines. Their vineyards are spread across diversified sites and soil types, which are maintained without compromising soil health— from plantation to harvest.
I highly recommend Paxton's bestsellers, AAA Shiraz Grenache which spends 9 months in French oak and has the intense taste of fruity and spicy saffron. Their CAB Cabernet Sauvignon is another amazing aromatic red, with 7 months in French oak and the aroma of sandalwood, mountain pepper leaf and wild berries.
8. Bonterra Organic Vineyards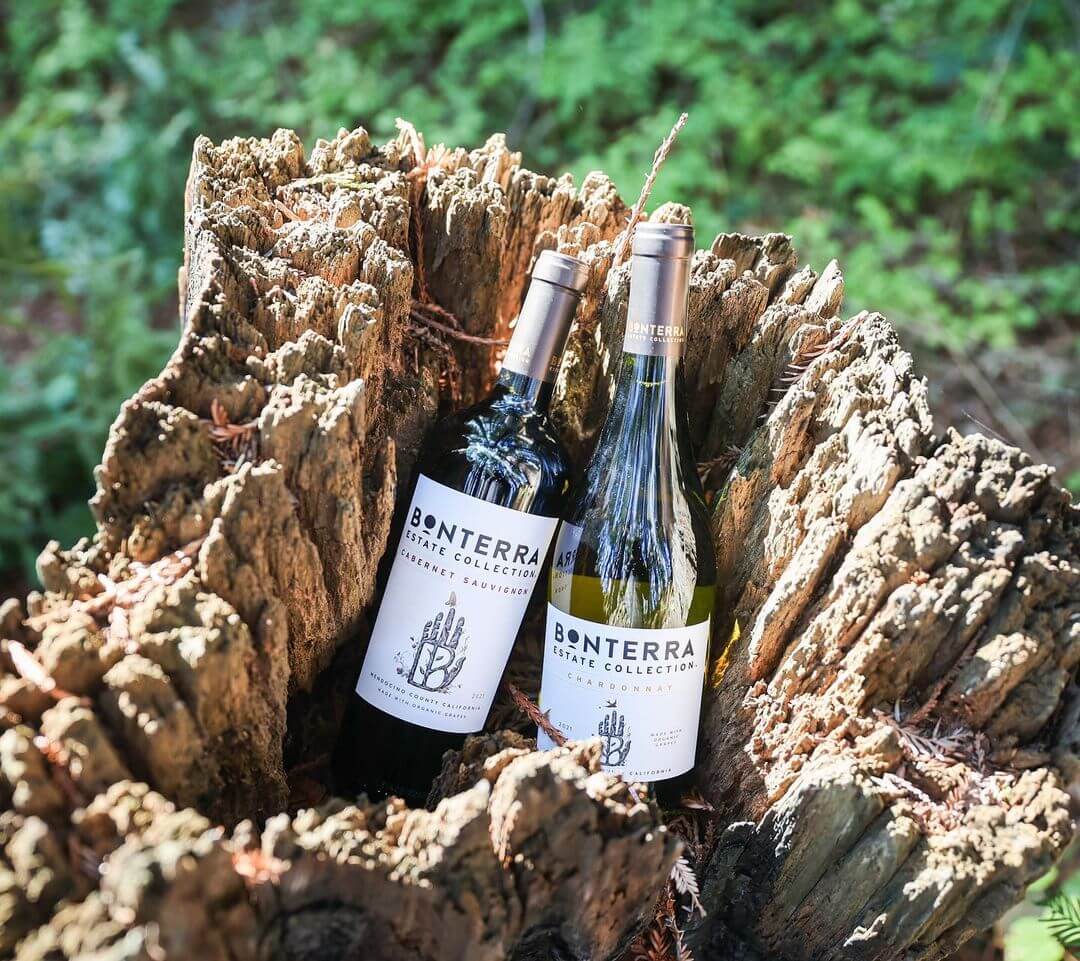 Bonterra is a pioneering leader in regenerative organic viticulture in California. Each bottle of their delectable wines are GMO-free, low-sulfite, made with certified organic grapes, and lab-tested for premium quality. Considered as America's NO.1 winery, Bonterra doesn't use any sort of synthetic pesticides, artificial flavourings, additives, or artificial colors.
Certified as a B Corp, the label is committed to regenerative farming methods that foster natural soil health along with vitality. Bonterra is also Climate Neutral Certified and has a Zero waste approach where they compost the leftover grape pomace to further use as an organic fertilizer. While their red and white wines are masterfully made and have an unforgettable taste, I absolutely love their Bubbles Rosé cans which are great to carry when you're on-the-go.
9. Scout & Cellar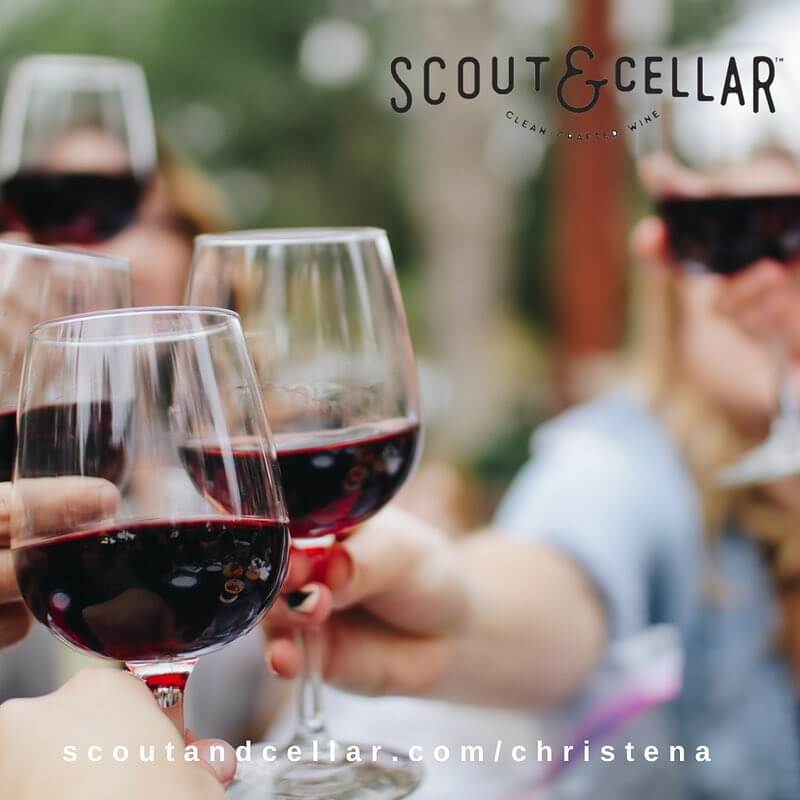 The fast-growing wine label Scout & Cellar has a "Clean-Crafted Commitment" to bring to you nothing but expertly-curated wine. Their wines are made of grapes harvested in pesticide free clean soil, ensuring the fruits are packed with their authentic and distinctive flavours. To top it all, they not only test their grapes but also examine their wine for over 175 widely used toxic pesticides.
Scout & Cellar team is a community of wine lovers with a passionate and sustainable approach to the art of winemaking, without any artificial processing aids or added ingredients. What's best is every wine bottle they make comes with a Soil-to-Sip Report, which is a breakout of in-depth product details. From ingredients and fermenting/aging/bottling processes, to nutritional content, all of your queries will be answered by this guide.
10. Avaline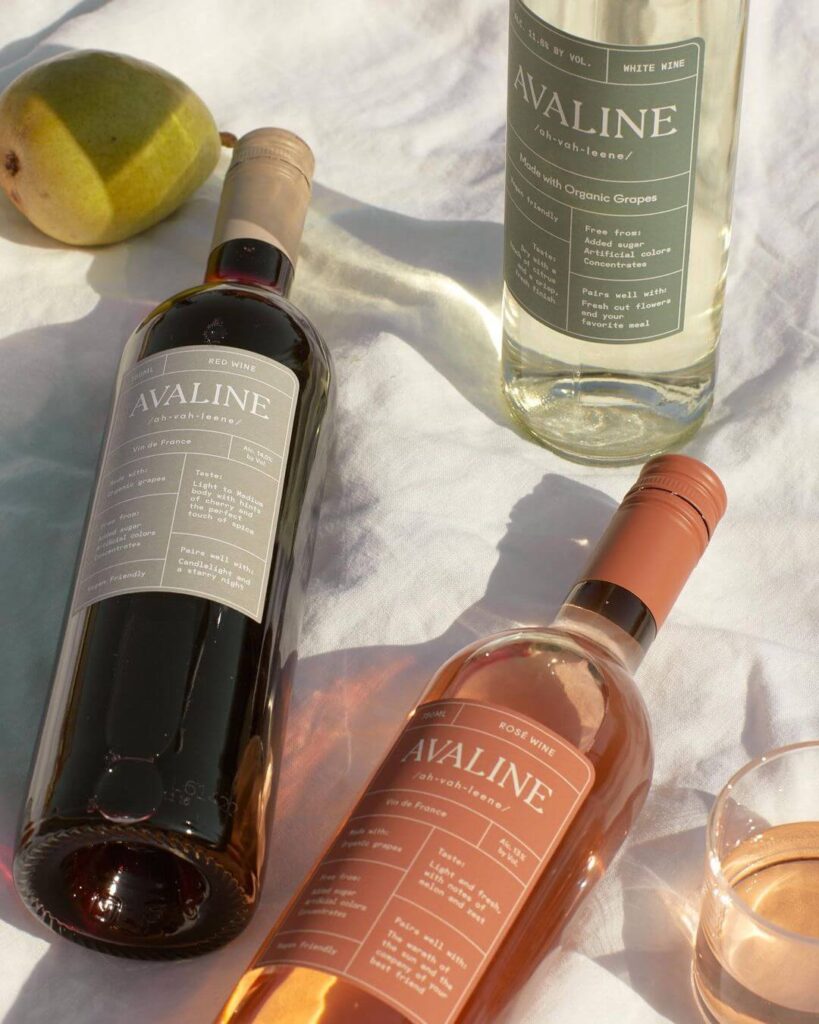 Avaline is a beautiful organic wine label co-founded by celebrity star Cameron Diaz. With delicious and organic farmed grapes, their wines are full of natural goodness and free from synthetic pesticides. What's remarkable about this brand is they believe in complete transparency with their consumers, disclosing their sustainable growers and ingredient list.
Plus, all of their wines are lab tested so tactful inclusion of calorie, carbohydrate, fat, protein and sugar count in each bottle. With no additives like concentrates, colors, or sugars, Avaline's wines are best to accompany good meals with great company.
Drinking Wine: The Good and The Bad
The Good
Red wine is known to contain antioxidants called polyphenols that protect the lining of the blood vessels in the heart. However, whether this decreases the chances of heart attacks or not is still a disputed matter.
Yet, one thing is for sure, these antioxidants in red wine increase the levels of good cholesterol and prevent cholesterol buildup in the body when taken in moderation.
Since red wine is fermented with grape skins longer than white wine, it has more resveratrol, a polyphenol having many heart benefits. However, one must remember that drinking wine is beneficial only when it's done in moderation.
A study reveals that wine, when taken in light amounts, can possibly reduce the risk of dementia.
Studies show that light to moderate consumption of wine can reduce the risks of major cancers like basal cell cancer, ovary and prostate cancers, etc.
The resveratrol, found in grapes (and thus also in wines), is known for slowing down the aging process and reducing the possibility of age-related diseases.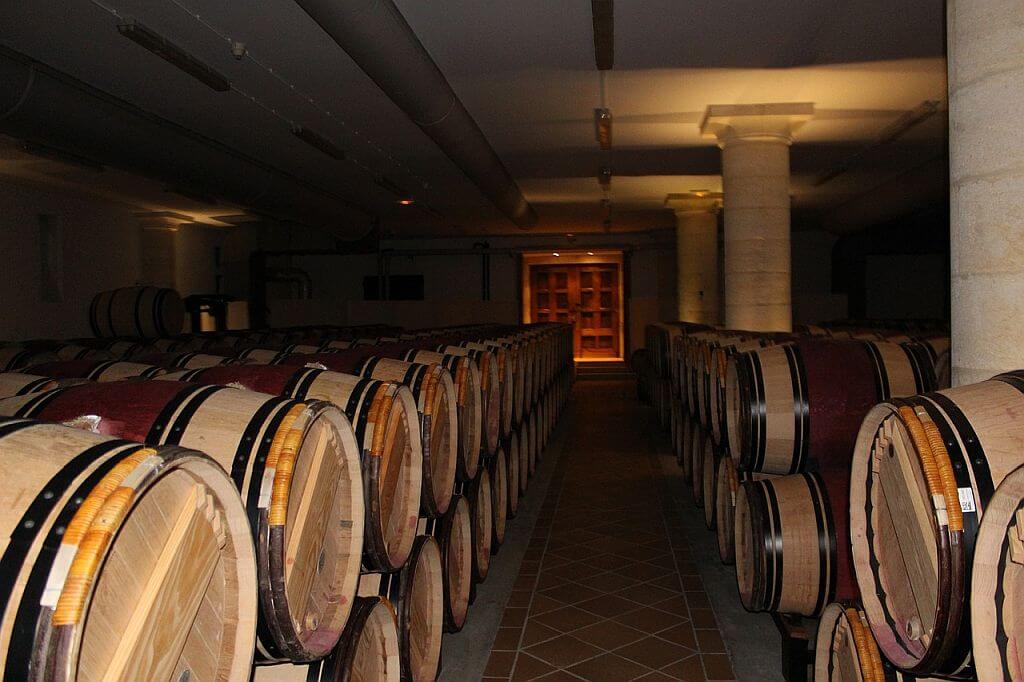 The Bad
Excess consumption of the same wine that poses a lot of health benefits, can also put you at high risk of cardiovascular diseases. The same powerful antioxidants in wines can cause rapid or irregular heartbeats.
Be it red wine or white, natural wine or not, wines are ultimately alcohol and if taken regularly, can lead to alcohol addiction which is never beneficial for your liver.
Red wine is high in calories and thus poses a higher risk of weight gain.
Consuming more than 2-3 glasses of wine a day can cause liver cirrhosis, which is a threatening stage for your liver before it stops functioning.
Yeast and sulfites present used in the production of wine can invigorate allergic reactions in many people, especially people who have asthma.
Consumption of wine is not recommended for pregnant women despite all its health benefits.
Due to the high levels of estrogen, it produces in the body, overconsumption of red wine can put the female body at higher risk of breast cancer.
Conclusion
Overconsumption of anything is bad, despite how organic or natural it might be. A wine bottle is no different when it comes to overconsumption, be it red wine or white. In addition to drinking wine in moderation, one must also pick wines with the least pesticides and pesticide residues available in the wine store. Winemakers who produce organic and natural wines do not make use of synthetic pesticides thus having zero to minimum pesticide residues. So, choosing a natural wine brand over conventional wine is always a judicious choice. After all, it's better to be safe than sorry!