Disclosure:
Our editors handpick top-rated brands, vetted through our strict ratings. Purchases via our links may earn us a commission.
Learn more
Yes, J.Crew is a fast fashion company that 'overproduces' apparel, encouraging customers to 'overconsume.'
As a popular name in U.S. households, J.Crew needs no introduction. Considered as one of the top American fast fashion retailers, it houses the perfect staple pieces for people having a taste in contemporary fashion. Widely seen to be donned by famous celebrities, politicians, and professionals, its clothes have a cult following worldwide. And take this word— even U.S.'s erstwhile First Lady Michelle Obama has been in love with J.Crew's garments.
The company has gone through a whirlpool of changes, both positive and negative, up until now. As part of its CSR policies, it talks about bringing substantial developments by becoming sustainable and ethical. However, the question is— Is J.Crew actually practising what it is promising? Fast fashion brands usually thrive by exploiting labor rights, employing sweatshops, and using cheap and harmful fabrics. Is J Crew fast fashion? Or is it ethical and sustainable for real? Only one way to find out! Let's jump right in!
What is J.Crew?
J.Crew is an iconic American fashion retailer operating as a flagship label under the J.Crew Group. Its merchandise includes an ocean of stylish and preppy clothes and accessories for men, women, and children. With products made in reasonable quality, contemporary colors, and trending styles, the company does business through its chain of retail and factory outlets, catalogs, and website.
J.Crew has been a staple brand, especially for people across the U.S. It prides itself in creating composed looks with a sophisticated touch and an attention-to-detail. And all this at affordable pricing! Styles are dropped regularly on its site and in-stores to help consumers keep up with the latest fashion. In addition, every year J.Crew issues 24 editions of its catalog and distributes more than 80 million copies. The prominent label is currently valued in billions.
When Was J.Crew Founded?
J.Crew, earlier known as Popular Merchandise Inc, was founded by Mitchell Cinader and Saul Charles in 1947. During its initial days, the company dealt with affordable womenswear through in-home demonstrations. However, as time passed, it expanded into other realms and now offers menswear and kidswear along with its staple women's clothing line.
In the 1980s, the company faced some major developments. It changed its name to J.Crew Inc in 1983, followed by a rapid growth of 25-30% a year, and its yearly sales grew from $3 million to over $100 million in 5 years. Its first retail outlet was launched in 1989 in South Street Seaport.
In the year 2000, investment giant Texas Pacific Group held an estimated 62% stake in the company, and in 2011, Leonard Green & Partners became one of J.Crew's prominent investors.
In 2016, the brand reported having over 450 stores across the US, and in 2019, it generated a yearly revenue of $2.54 Billion. At present, the company is operated by the parent organization J Crew Group (owned by its investors TPG and LGP), which also acquired sister companies Madewell and J Crew Factory. While J.Crew has about 124 stores up and running in the U.S., J.Crew Factory has 178 outlets, and Madewell has 89 stores.
Over its course of business, J.Crew has faced many ups and downs. In 2020, it filed for bankruptcy, which led to permanently closing down all of its 6 UK stores, while it continues to sell its merchandise online. Currently, Libby Wadle is the CEO of the popular American label and J.Crew reportedly bagged a revenue of $2.3 Billion in 2022.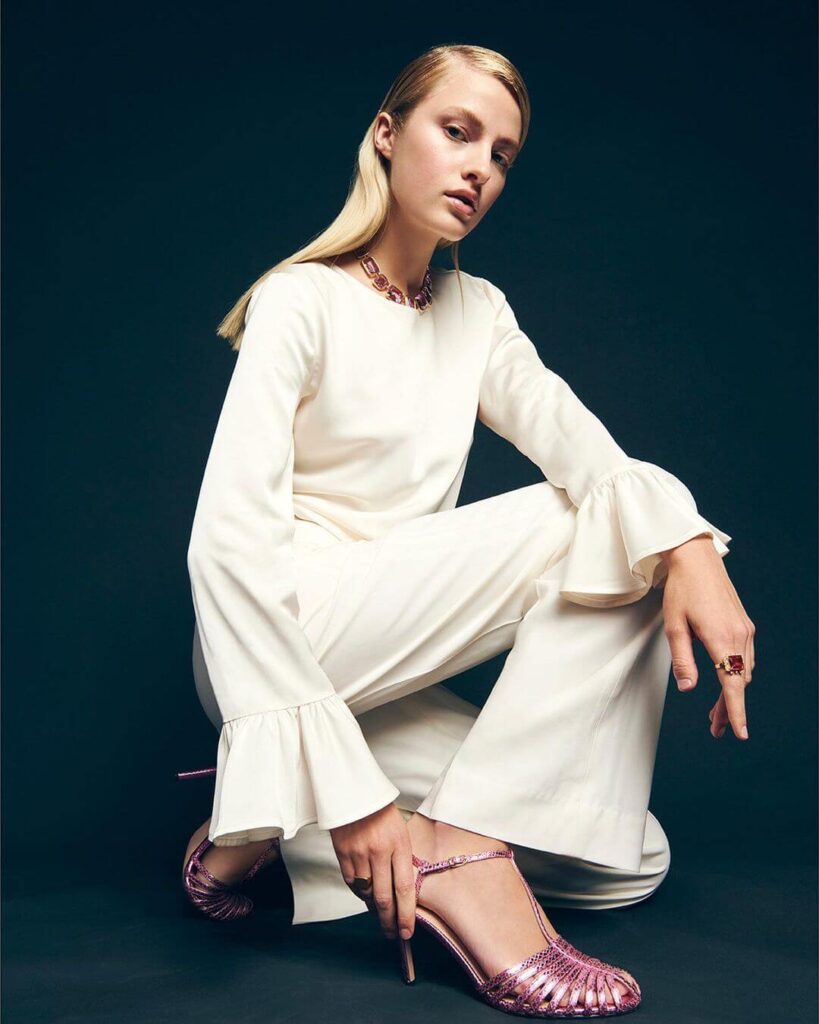 Where is J.Crew Located?
The company is headquartered in New York City's Financial District at 225 Liberty Street. Its factories are located worldwide, including the United States, China, Vietnam, Bangladesh, and Phillippines. Till August 2016, J.Crew had more than 450 stores. At present, there are 124 J.Crew outlets and 178 factory stores across the United States.
Where Does J.Crew Ship From?
J.Crew ships its products to over 100 countries from its distribution centers located in the United States. Shipping for all orders across the U.S. is done by the company, while orders worldwide are transported by third-party courier services.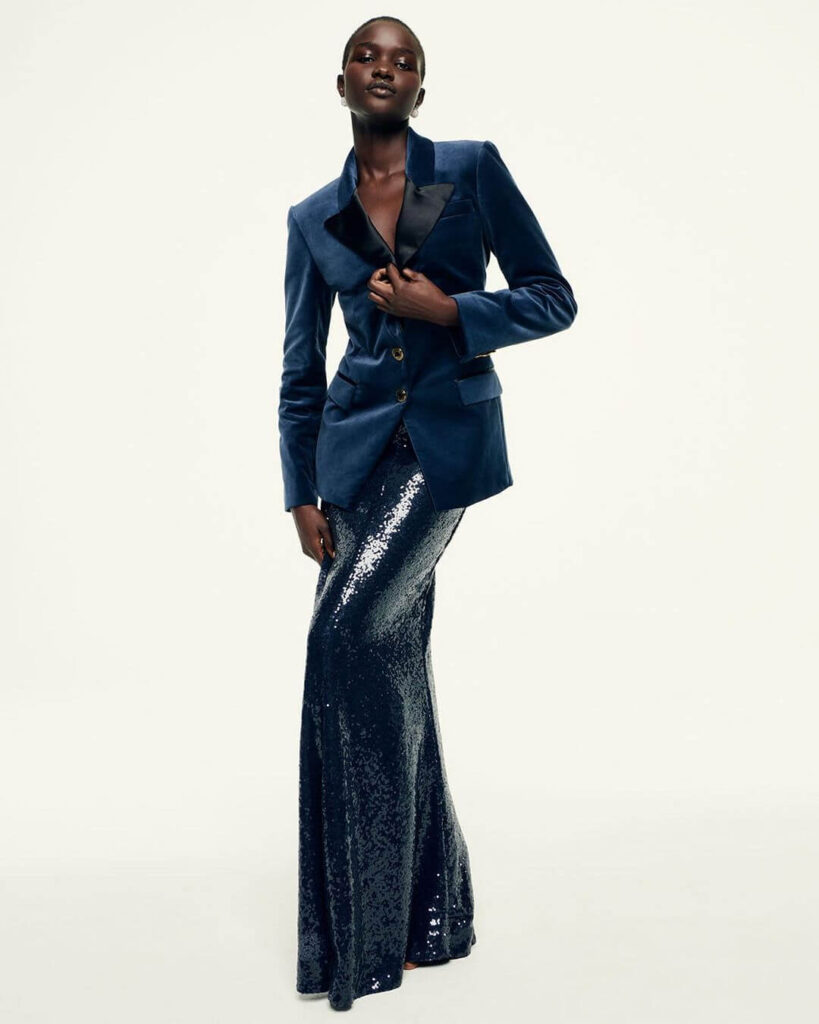 Is J.Crew Ethical?
No, J.Crew is far from being ethical. It received a score of 11-20% in the Fashion Transparency Index for not being transparent enough about its supply chain. While the company acknowledges, "We have a responsibility to the planet and humanity to choose eco-friendly fabrics and to support our factory workers, without compromise," none of its factories are Fair Trade certified.
It also has a Code of Conduct laid out for its subcontractors and suppliers, but there's no evidence that all of its production units actually follow the standards. With most of its production taking place in countries with cheap labor like China, Vietnam, Bangladesh, and Phillippines, risks of human rights exploitation are high. In fact, as per reports in 2021, workers in one of its Philippines factories planned to sue J. Crew for illegal dismissals and union-busting.
In 2021, the brand published some information about checking its supplier policies, stating that it conducted audits in 126 of its factories and terminated 2 facilities that did not meet its conduct standards. While, for starters, that is a responsible step, the company doesn't publish its entire suppliers' list or information about its take on forced labor, gender equality, or freedom of association. Transparency with its consumers is a must, but the company doesn't seem to care.
J.Crew has also introduced the "HERproject" program in some of its factories. This initiative trains and mentors the female workforce about their reproductive health and nutrition, maternal health, and leadership skills. While this seems quite thoughtful, not all of its factories are a part of this project.
So while J.Crew claims to take care of workers' well-being, they don't consent to a legitimate interest in offering a standard living wage and safe working conditions. Hence, chances are high that it is one of those brands that use sweatshops.
Does J.Crew Use Child Labor?
Addressing child labor, J.Crew's Vendor Code of Conduct declares, "Suppliers must not employ workers younger than 15 years of age." However, most of J.Crew's sourcing countries are developing nations where labor ethics don't really matter and people are easily employed at the age of 15. So while J.Crew claims of not indulging in child labor, it can't provide evidence to prove it.
J.Crew's Animal Welfare Policies
J.Crew has a formal animal welfare policy drawn up in alignment with the Five Freedoms. It mentions that the company prohibits the use of fur, angora, down, and exotic animal skin. However, it does use wool, cashmere, leather, and exotic animal hair in its products. While the company pledges to responsibly source these animal-derived materials, it is unable to state the origins so far. Hence, there's no guarantee that J.Crew deals in ethical animal-based products.
Is J.Crew Sustainable?
No, J.Crew is not sustainable. Over the years, the company has started to take steps towards sustainability, but it still has a long way to go. For instance, it donates its unsold inventory to Good360.org. This non-profit organization obtains surplus items from companies and distributes them to communities in critical need, helping them with a chance to better lives.
Next, it has banned "sandblasting," a hazardous technique primarily used to distress denim. They have also announced a reduction of their landfill waste through a reuse and recycling program.
Furthermore, by 2021, 52% of their key fabrics were responsibly sourced. Out of which, 61% of their cotton was certified organic, 21% of their leather came from Leather Working Groups, and 45% of their cellulosic fibers came from prominent sustainable textile companies. However, as a strong player in the global fashion industry, J.Crew still uses a large number of toxic materials like virgin polyester, nylon, and plastic packaging.
In addition, it declares to achieve carbon neutrality by 2030; but that only extends to Scope 1 and 2 emissions in its outlets, offices, and distribution centers. The brand doesn't plan to reduce its carbon footprint by implementing measures throughtout its supply chain.
J.Crew mentions that it understands that the highest percentage of GHG emissions come from Scope 3 in its supply chain; but sadly it only aims to target reducing these emissions by 30%. Also, it doesn't address any initiatives on being responsible towards its water consumption or wastewater management.
Is J.Crew Fast Fashion?
Yes, J.Crew is a fast fashion brand. While it doesn't exactly fall in the league of labels like Shein, Fashion Nova, and Romwe, it is still a company that follows the fast fashion business model. From its initial days, it has been leveraging by marketing stylish yet super-affordable clothes. It offers a massive scale of collections, produced at an insane speed in third-world countries where labor is cheap and violating human rights is not considered a big deal.
In addition, the majority of its clothes are made from high-impact fibers, which are untraceable from the first stage of production. Hundreds of styles are regularly introduced by the brand based on changing trends, and a lot of them end up in end-of-season sales with mind-boggling discounts. If that doesn't sound like fast fashion, what does?
Is J.Crew Legit?
Yes, J.Crew is totally legit. The global fast fashion brand has been successfully operating for the past few decades, and consumers were usually found to be satisfied with its products. Reviews revealed that people (especially in the U.S.) are happy about its product quality, claiming that they're 'steal deals.' Many applauded the company for its prompt delivery and responsive customer support.
However, an equal number of clients reported of faulty clothes being delivered, canceled orders, and terrible customer support.
Other Fast Fashion Brands Similar to J.Crew
The consumers' temptation to own stunning clothes at cheap prices has led the apparel industry to be brimming with fast fashion brands. Some other labels similar to J.Crew that you should totally discourage include Motel Rocks, Banana Republic, and Yes Style.
Some of the Best Sustainable Alternatives to J.Crew
Journal the list of brands like People Tree, Boden, Quince, and Vetta as a guide to colorful sustainable alternatives for your next purchase. I promise you won't be disappointed, because these labels take the extra mile to ensure transparency and embrace sustainability.
1. ABLE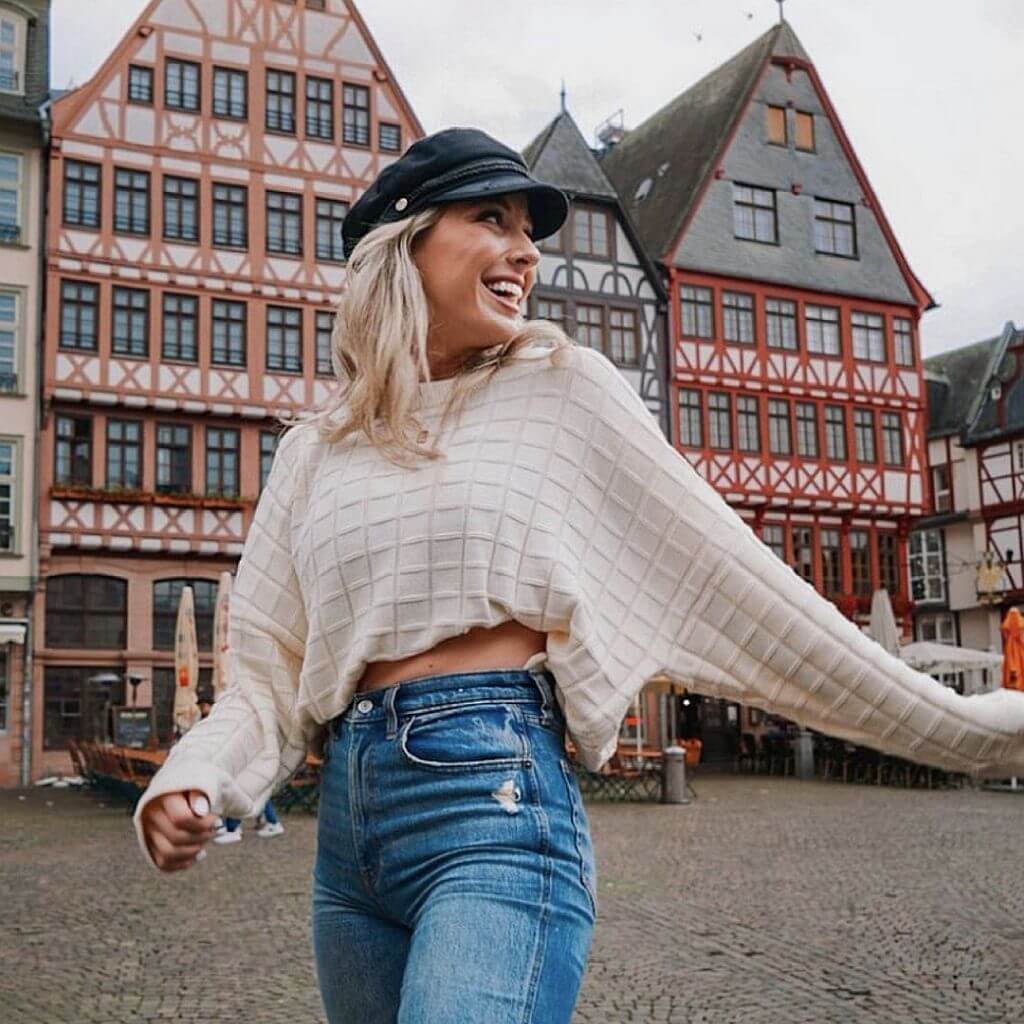 Founded in 2008, ABLE started with the vision to empower women, both the makers and the wearers. The brand curates thoughtfully designed pieces that are the perfect blend of style, functionality, and flattering fits that will make you look and feel gorgeous and confident. From chic tops, dresses, jackets, sweaters, and bottoms to classy shoes, jewelry, and bags— this sustainable fashion brand has got it all, and some more for every modern woman. With ethicality at its forefront, ABLE works towards women empowerment. It is determined to create safe and dignified employment opportunities for women employees working in both its Nashville offices and those located globally.
2. People Tree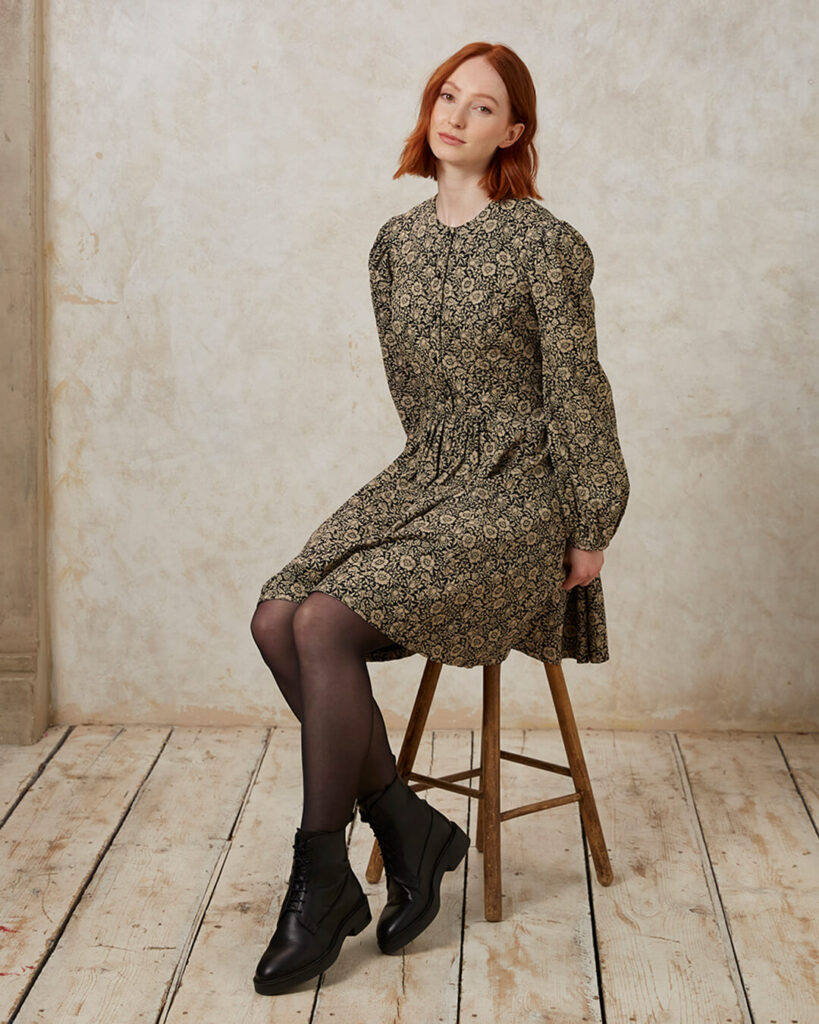 People Tree is a fair trade fashion pioneer offering a pool of women's clothing made using sustainable materials like GOTS certified organic cotton and Tencel. Its merchandise includes tops, bottoms, sleepwear, outerwear, intimate wear, and accessories designed in classic and contemporary styles that will last you for decades. With over 3 decades of experience in the slow fashion market, People Tree only deals with ethical factories that prioritize employees' well-being. It is World Fair Trade Organization certified and PETA-Approved Vegan.
3. Boden
British label Boden is a sustainable clothing brand where you can shop from its extensive line of womenswear, menswear, and kidswear. Its collection includes everything from tops, bottoms, shoes, and accessories, made using the best materials. The brand follows a transparent global supply chain that consists of ethical factories employing people with a promise to earn a dignified livelihood. Boden also supports multiple charities by donating grants in an effort to make the world a better place.
4. Quince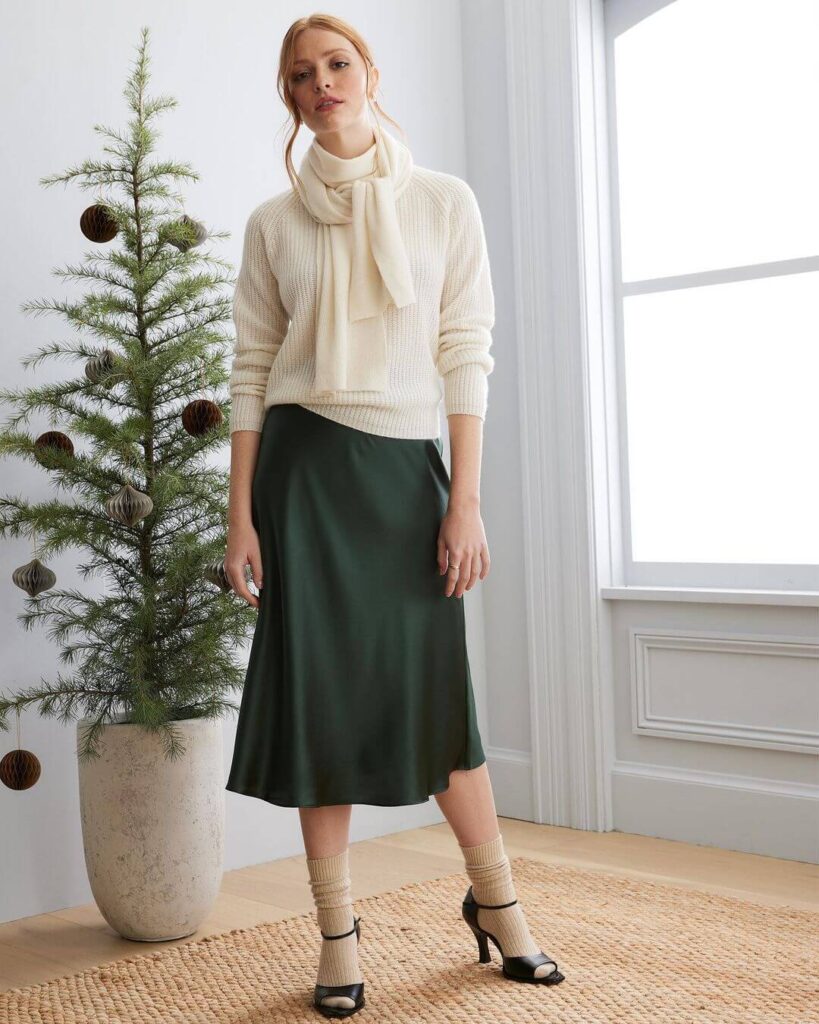 Sustainable fashion brand Quince is on a mission to offer luxury products like Mongolian Cashmere, Italian Leather, Turkish Cotton, and Washable Silk to the masses at radically low prices. With ethically made clothes to dress up for your entire family, this label also takes care of your home needs with its range of beautiful home textiles. It believes that quality products are for everyone; hence it operates on a 'factory to your doorstep' model, which ultimately helps the brand in keeping cost low.
Final Thoughts…
The fast fashion industry is filled with labels like J.Crew, which are a big concern for environmental enthusiasts worldwide. As these brands only focus on churning in huge profits by keeping the welfare of the planet and its people at stake. They keep on overproducing volumes of clothes encouraging consumers to indulge in trends and discard garments once the style gets outdated. It's like a never-ending loop where the more you buy, the less it will be!
On the other hand, slow, sustainable fashion brands like those mentioned above offer you timeless clothing that will last fleeting trends and stay with you for many seasons. Take a moment to check out these labels because they're trying everything possible to create a more responsible shopping experience for you.