Disclosure:
Our editors handpick top-rated brands, vetted through our strict ratings. Purchases via our links may earn us a commission.
Learn more
Everlane declares itself as a fashion label rooted in sustainability, whereas in reality, it has much to accomplish to become fully sustainable. Since its launch, the company has created quite some buzz in the "responsible" fashion world for its business model of being "transparent" with its consumers. Even its marketing game is on point! This mostly online brand harnesses the potential of social media to feature its drool-worthy and chic collection donned by diverse models of every age, color, and size. But the real question is— Is Everlane sustainable? Unfortunately, No!
With 1 Million followers on Instagram, Everlane has really made it big by portraying itself as an ethical business. However, while its minimalistic aesthetic is tempting enough for you to shop, there are a bunch of not-so-great things about this company that need some serious improvements. Stick with us to know what's the real scene with Everlane. Is it greenwashing or actually making efforts to become a conscious fashion label?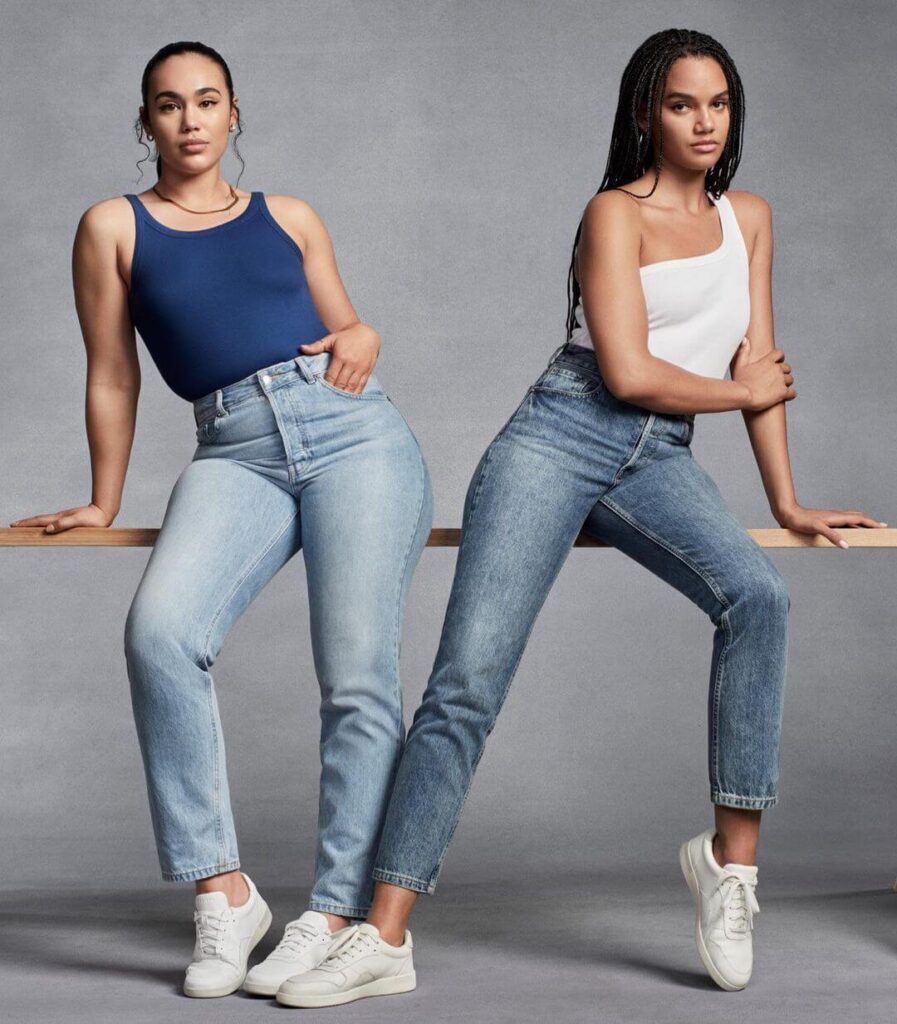 What is Everlane?
Everlane is a Californian fashion brand that specializes in creating premium-quality wardrobe essentials for men and women, at an affordable price point. It offers a range of products covering a variety of wardrobe essentials such as t-shirts, sweaters, jeans, dresses, outerwear, shoes, and more. The label aims to disrupt the fast fashion industry by curating timeless designs that can be easily incorporated to elevate any outfit and withstand the test of time.
Everlane positions itself as a practitioner of "Radical Transparency." It strives to educate consumers on its factories, materials, and a price breakdown of each product with details, including the cost of production and associated markups. Its customer target base majorly consists of conscious millennials who prefer classic and first-rate clothing over trendy and swanky outfits.
Regarding turnaround time for new styles, the brand typically focuses on creating timeless, enduring designs rather than following rapid fashion cycles. As a result, all of its pieces are designed to be a part of your wardrobe for multiple seasons, reducing the need for frequent updates.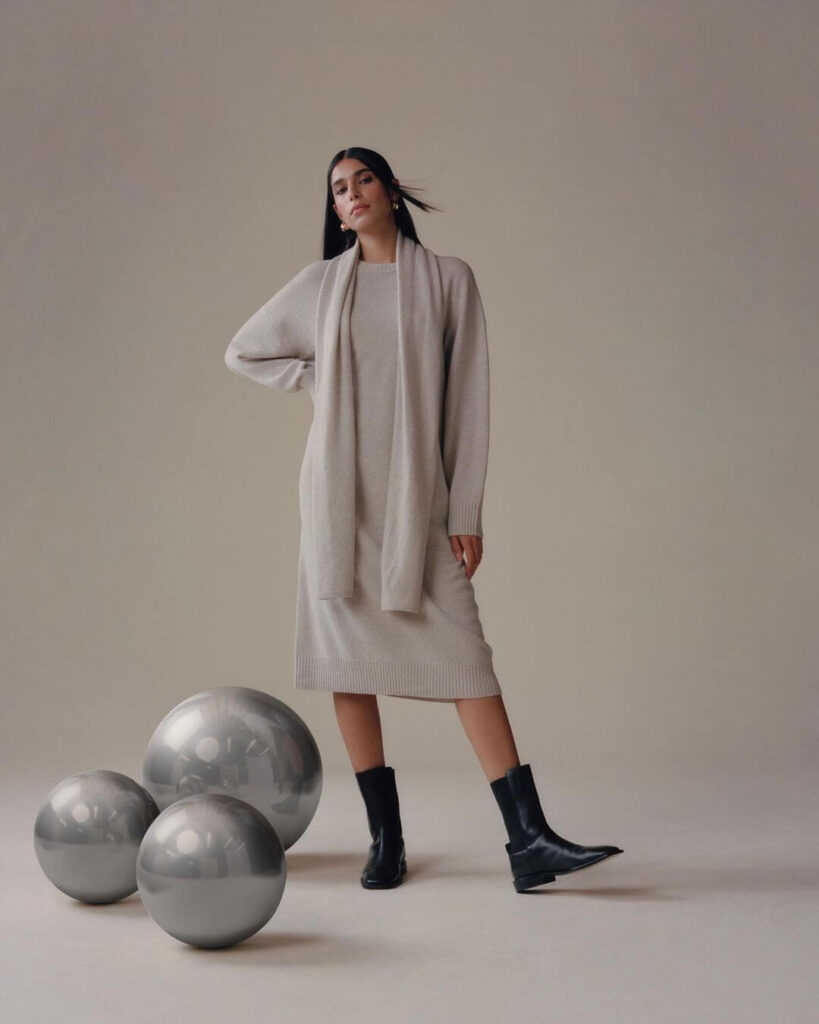 When Was Everlane Founded?
Everlane was established in 2010 by Michael Preysman and Jesse Farmer. It was launched as a Direct-to-Customer menswear retailer that provides high-quality, minimalist clothing at transparent and accessible prices, challenging the traditional fashion industry's practices.
It initially started with a referral-based invite list and successfully gained 60,000 subscribers in just 5 days. In 2012, it opened a pop-up shop for 2 weeks in New York to appeal to the masses during the holiday season. Then, in 2014, the fashion label partnered with delivery company Postmates to offer same-day delivery to consumers across San Francisco and New York.
The year 2015 proved really crucial for Everlane. On one hand, it introduced a unique shopping app, which featured weather updates with recommendations on how to dress up for that particular weather. On the other hand, the brand received a seed funding of $1.1 million. While it primarily operates as an e-commerce label, it opened a permanent outlet in SoHo, New York, in 2017, followed by another storefront in San Francisco in 2018.
Everlane's global net sales amounted to $286.8 Million in 2022. At present, Andrea O'Donnell acts as the company's Chief Executive Officer, with Michael Preysman as the Executive Chairman and Climate Lead.
Where is Everlane Located?
Everlane is headquartered at 2170 Folsom Street, San Francisco, California, United States. It has physical stores in New York City, Boston, Los Angeles, Austin, and Palo Alto. The company has a global army of suppliers with 33 factories scattered worldwide. It works with a single facility in the US, and the rest of the production units are located in China, Spain, Italy, Sri Lanka, India, Vietnam, and many more.
Where Does Everlane Ship From?
Everlane outsources its entire product line's shipping and distribution to a family-run Distribution Center named Geodis, which is located on the East Coast of the United States. This approach of working with one large-scale distributor allows the brand to manage its distribution costs effectively.
Everlane offers shipping across 100 countries. Every order is dispatched from its partner distribution center within 1-3 business days to various local and international locations. The label uses FedEx and FedEx SmartPost to deliver packages.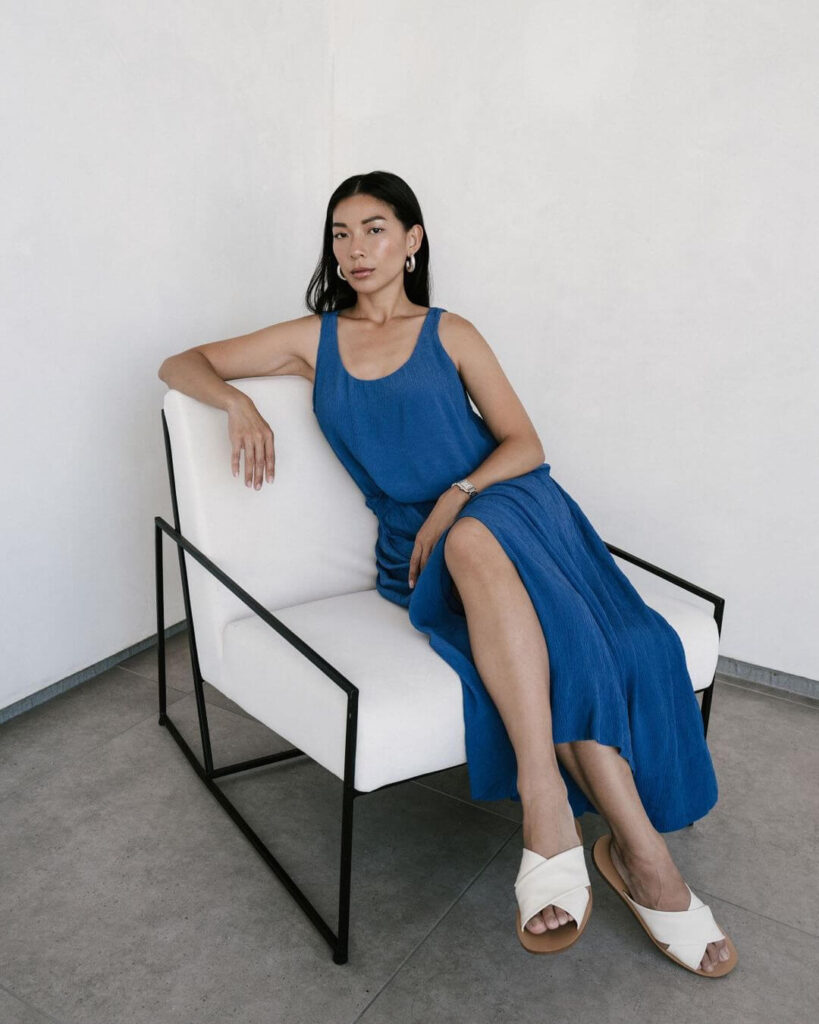 Is Everlane Ethical?
Everlane calls itself as a responsible business that prioritizes fair trade practices. But while the company is making efforts to become end-to-end ethical, there is ample room for significant improvements.
It claims to be "Radically Transparent," depicting the True Cost of its products. It's commendable that the brand is maintaining transparency by publishing a list of its suppliers under the "Factories" section. It also gives you a sneak peek into each facility, covering the number of employees, partnership duration, a short story on how they got selected, and so on. Additionally, the brand has a Code of Conduct, laid out for its suppliers, confirming that they are in complete alignment with all the aspects of fair labor. However, Everlane is just being selectively transparent, as there are considerable gaps in the supply chain information provided by the brand.
For starters, it mentions that all the production units are audited by a third party, but it doesn't disclose the results of these audits. Also, there is no guarantee that workers are receiving decent living wages as it doesn't share any reports covering such concerns. Plus, it's unclear how often these audits occur and exactly which part of the supply chain is audited.
Next, most of Everlane's facilities are not certified by any recognized association. Of course, the happy faces on the factory pictures provided on the website look promising, but they don't actually portray concrete working conditions. The brand does not provide any evidence that it incorporates worker empowerment initiatives like development training, rights to make a complaint, right to unionize, and so on. In fact, it has been entangled in labor and union controversies for brands across the US.
To top it all, news on racial discrimination and a toxic work culture also surfaced on the label's campus, where black employees were insensitively harassed. The brand took full responsibility for the incident, ensuring nothing of this sort would ever happen again. So, Everlane might be making meaningful efforts to become ethical, but there is certainly a lot more that needs to be done.
Does Everlane Use Child Labor?
Everlane's ethics state that they have a "no forced or child labor" policy. The brand has never been tied to reports revealing that its supplier factories employ underage workers. Since it has emphasized its commitment to ethical sourcing and claims to work with factories that comply with labor laws, it can be assumed that there is no child labor at work here.
Everlane's Animal Welfare Policies
Everlane mentions that it strictly prohibits using furs and exotic animal skin or hair in its products. However, it does use leather, sheep wool, alpaca wool, and cashmere. The brand claims to responsibly source its animal-derived materials from ethical breeders. But the worst thing is— it does not even have a formal animal welfare policy that protects the sufferings of animals by the fashion industry. In fact, it has been severely criticized by PETA and even earned the "Pants On Fire" Award for using animals for profits.
Is Everlane Sustainable?
Everlane claims that it is committed to becoming sustainable. But to be honest, the brand has miles to go before it can be tagged as an entirely sustainable business. As for now, the green flag is, it creates well-made, timeless apparel that are perfect wardrobe additions, built to last for years.
The clothing label has made notable improvements in its material selection as well. By 2023, it has switched from using conventional cotton to 100% certified organic cotton. Also, 97% of its polyester and nylon fabrics are now made from recycled fibers obtained from disposable plastic bottles, fishing nets, fabric scraps, and so on.
On top of that, in September 2017, it launched a denim line that addresses all the environmental issues that come with denim production. The label has partnered with Saitex International, which is a game-changing denim factory that recycles 98% of all water used and minimizes waste.
Everlane's silk tops are dyed with non-toxic colors at a Bluesign®-certified dyehouse. It also uses recycled wool and cashmere in many of its products, and its "Forever Sneaker" is designed for circularity, making it entirely recyclable. Its "Renew" collection consists of products made from recycled materials only. Again, by 2030, the brand aims to lower 55% of carbon emissions per product.
Furthermore, the brand has introduced a "No New Plastic" goal and is already 90% on its way to removing virgin plastic from its supply chain. Also, all of its shipping bags are now made from 100% recycled plastic or FSC-certified paper. And all of its offices and stores are powered by renewable energy.
So far, definitely impressive! But Everlane still uses virgin synthetics in some of its products. Plus, there is no proof that it measures its carbon footprint and offsets its greenhouse gas emissions. In addition, there is no data to verify that it reduces its textile waste or is working towards eliminating hazardous chemicals from its entire supply chain.
It is to be noted that while the label has created a recycling program for its "Forever Sneakers," it doesn't have any "Take Back" or "Repair & Renew" program for its remaining product line. Again, the brand neither has any "Give Back" initiative, nor it is associated with any worthy environmental organizations. However, we are positive that with meaningful actions and the right mindset, the brand has the potential to become downright sustainable.
Is Everlane Fast Fashion?
No, Everlane is not a fast fashion brand. Instead, its business model is built around the concept of slow fashion that rejects passing trends. Its clothes are made in classic silhouettes that can be effortlessly worn over and over again. Its durable designs are intended to have longevity in a customer's wardrobe, rather than promoting frequent and disposable purchases.
Most fast fashion label focus on large-scale production, resulting in compromised fittings. However, Everlane prioritizes master-level craftsmanship, thereby making its garments well-fitted and long-lasting. The brand believes in being transparent and shares its operational methods, such as production process, materials used, and pricing breakdowns, to encourage conscious consumerism.
While Everlane is yet to become a completely ethical and sustainable company, it's clear that it isn't a supporter of fast fashion.
Is Everlane Legit?
Yes, Everlane is a legit fashion destination. The label has a loyal clientele who are absolute fans of its high-quality garments that are available at reasonable pricing. People especially love their jeans and everyday basics. Plus, its slow fashion business model really aligns with consumers looking for seasonless apparel.
However, there has been a significant rise in complaints regarding the company's poor customer service, untimely deliveries, and high return shipping fees. It looks like, along with working on its sustainability commitments, the company also needs to focus on serving consumers in a better way, if it plans to stay in business for long.
Some of the Best Sustainable Alternatives to Everlane
Apparel brands that are similar to Everlane but are more environmentally responsible, committed to being as Earth-friendly as possible and can truly be labelled as affordable sustainable clothing include KOTN, Pact, Amour Vert and Reformation.
1. ABLE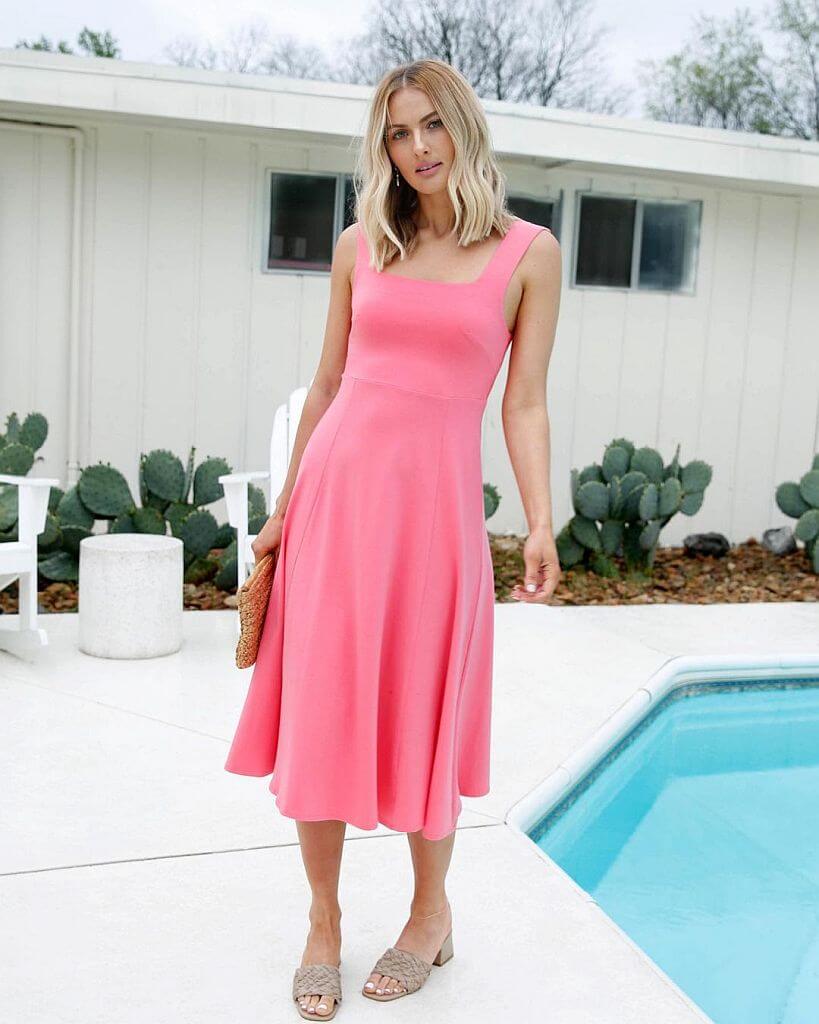 ABLE is a clothing brand that is driven to make a positive impact. Passionate about "Moving Fashion Forward" in a sustainable and ethical way, it creates thoughtfully designed clothing and accessories that not only make women look great but also feel fearless. Its wide range of product lines includes stylish dresses, tops, bottoms, high-quality bags, jewelry, and shoes. What's really cool is, all of its products are guaranteed for life. So, if something goes wrong, they're happy to fix or replace it. ABLE cares about empowering females, and that's why most of its team is made up of women. With a commitment to sustainability, the label uses green materials that are responsibly sourced and have the lowest environmental impact.
2. KOTN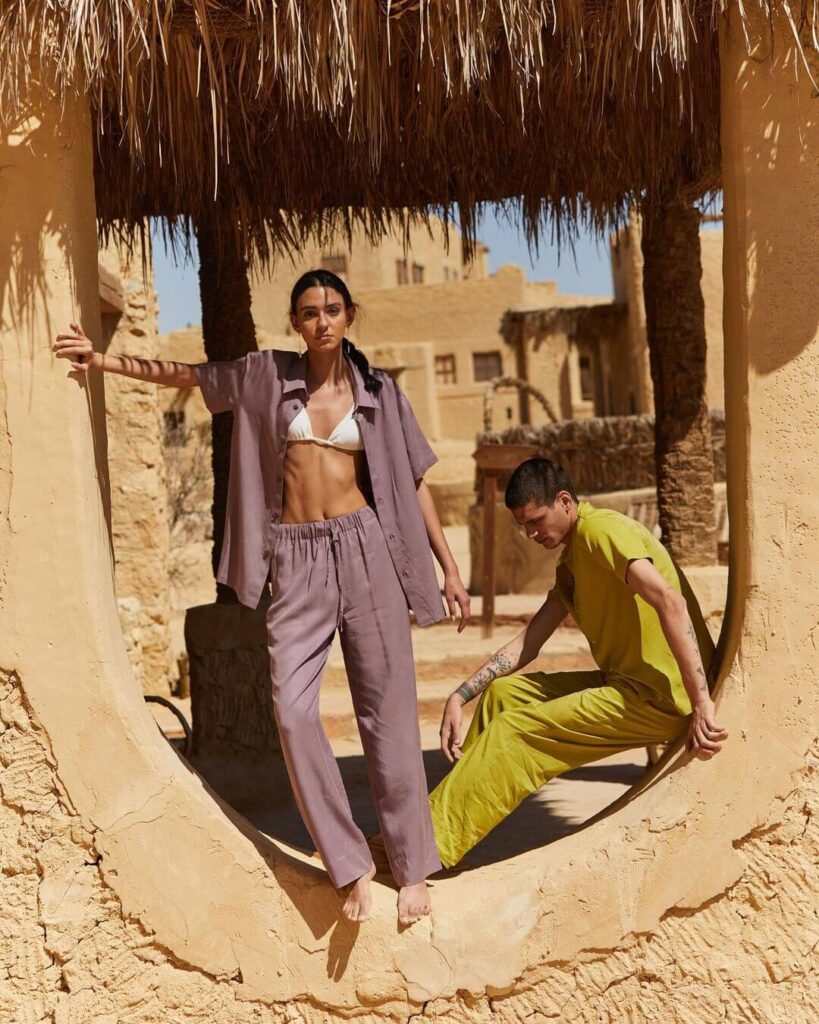 Designed in Canada, KOTN creates quality basics for men and women that are comfortably super-comfortable. The brand solely uses premium-grade 100% Egyptian cotton in its entire range of t-shirts, bottoms, dresses, loungewear, bedding, bath textiles, and so on. The materials are ethically sourced directly from 2,390 smallholder farmers in Egypt's Nile Delta and Faiyum regions. As a B Corporation, KOTN strives to uplift underserved communities by creating jobs, infrastructure, systems, and education to alleviate poverty. To top it all, every purchase you make, funds new schools.
3. Pact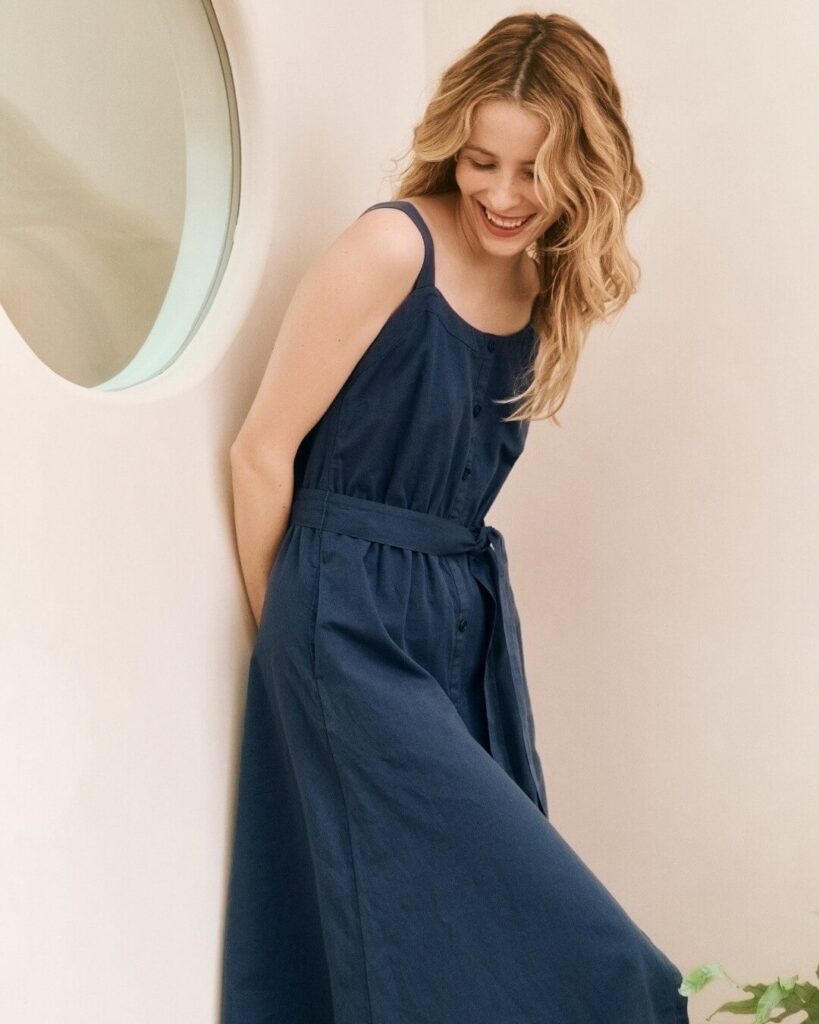 Pact believes that the people and the planet should always come first in fashion. That's why the "Earth's Favorite" brand offers minimalist and modern everyday clothing for you and your entire family. What's best is everything at Pact is made from GOTS-certified organic cotton, so you are guaranteed to remain super-comfy throughout the day without causing harm to the environment. In addition, the label closely works with Fair Trade Certified factories to provide safe working conditions, community support, and development funds to every needful employee.
4. Amour Vert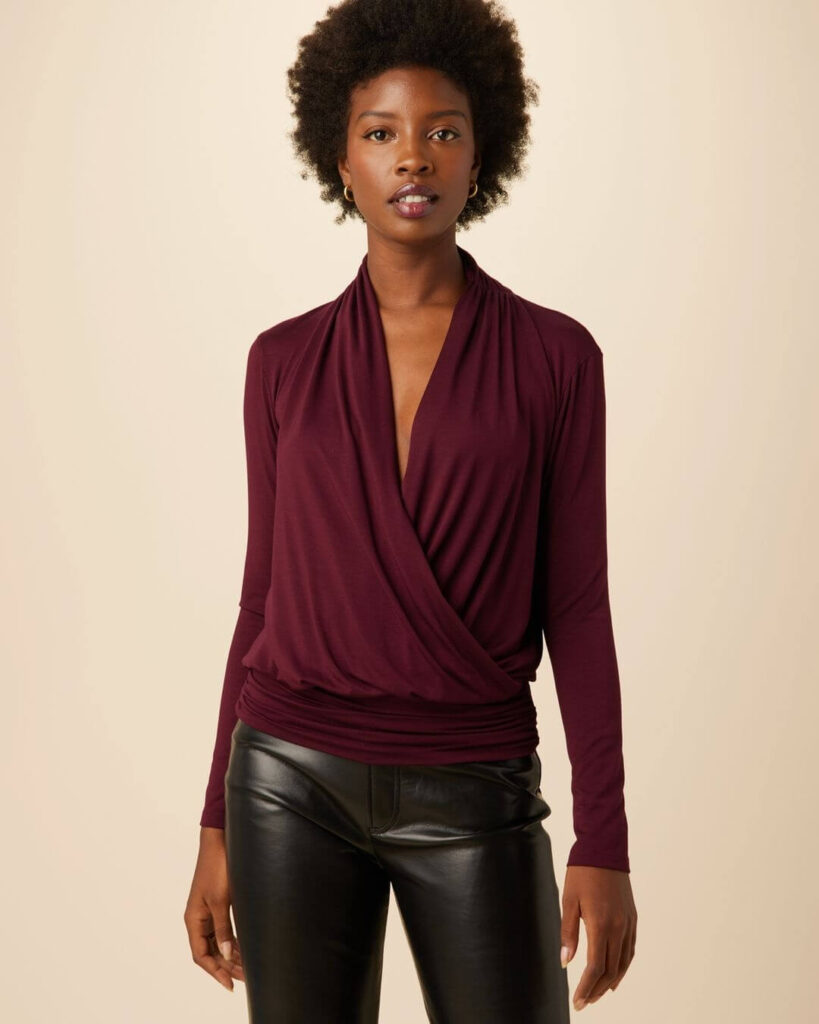 Amour Vert is a women-led sustainable brand that creates gorgeous clothing in laid-back styles representing bold femininity. As a slow fashion label, its tops, bottoms, dresses, denim, sweaters, outerwear, and everything in between can seamlessly take you from the office to a night out. Translated as "green love" in French, this label uses kind-on-the-earth fabrics and ethical production to curate its small-batch collections. Plus, for every tee sold, it plants a tree in North America in collaboration with American Forests®.
5. Reformation
Reformation aims to save the Earth one dress at a time. Therefore, this conscious fashion label is raising the bar for sustainability by curating the chic-est forever-in-style clothing that is sure to make heads turn. Home to perfectly tailored garments, it has everything from dresses and denims to blouses and blazers that can smoothly take you from the beach to a date. Reformation only uses the best of certified renewable materials and deadstock fabrics in its product line, making it a 100% circular label that is also Climate Positive. What's remarkable is it maintains a next-level transparency model with consumers.
Final Thoughts…
Everlane offers timeless designs and emphasizes quality craftsmanship. It is also taking decent strides to incorporate better fabrics, eliminate virgin plastic and create some recyclable products. But the brand is falling behind on its own claims to be completely planet-friendly. From vague information about its supply chain to a lack of science-based sustainability targets, it fails to live up to the hype it has created. It really needs to take high-yielding actions rather than just making announcements. So, as a conscious consumer, you have every reason to pull it out of your sustainable brands' list and instead switch to genuine slow fashion labels that actually stand by their workers, animals, and the planet.
FAQs
Is Everlane actually ethical and sustainable?
No, as of now, Everlane is neither completely ethical nor sustainable.
Is Everlane considered fast fashion?
No, Everlane is not considered as a fast fashion brand as it creates versatile seasonless clothing that outruns fleeting trends.
Why is Everlane not as ethical?
Everlane is not disclosing enough information that is vital to decide upon a brand's ethicality.