Disclosure:
Our editors handpick top-rated brands, vetted through our strict ratings. Purchases via our links may earn us a commission.
Learn more
Free People has a dedicated fan following across the US and abroad for its carefree, bohemian trendy clothing range. Bragging about its artisan-level craftsmanship and premium quality merchandise, this brand offers clothing at a steep price point which might make you feel that it's ethical. But, unfortunately, the only answer to the question— Is Free People ethical? Is— NO, it is not! The company lacks a transparent supply chain and does nothing to lower its carbon output.
It's website doesn't disclose information about its factory locations or their working conditions. Today, the horrors associated with cheap production factories working for fashion companies aren't unknown, so it's important for big labels to come up with answers. But this particular brand doesn't seem to bother either about unethical practices or using unsustainable materials. Let's break down the label to understand its take on sustainability and ethics.
What is Free People?
Free People is an American fashion brand celebrated for its bohemian-inspired aesthetic, relaxed silhouettes, and unique designs. The womenswear label offers a massive collection of stylish, free-spirited clothing and accessories, covering dresses, tops, bottoms, outerwear, intimates, swimwear, and shoes. Not just that, it also has a Beauty and Wellness section that houses several skincare, haircare and fragrance products along with workout equipments.
The brand primarily targets contemporary women aged 25-35 who prefer relaxed, individualistic styles while keeping up with the latest fashion trends. Fresh designs and collections are introduced at a regular pace to make the most of seasonal trends. And its products are priced between mid-range to higher-end, depending on the item.
Since it started out into the fashion industry, it has gained soaring success. The label is ranked at #63 in the United States' fashion market, which remarks that it has a strong hold on style-focussed Americans. Free People operates under the umbrella of URBN, it's parent company that oversees multiple famous lifestyle brands, including Anthropologie, Terrain, Nuuly, and Urban Outfitters.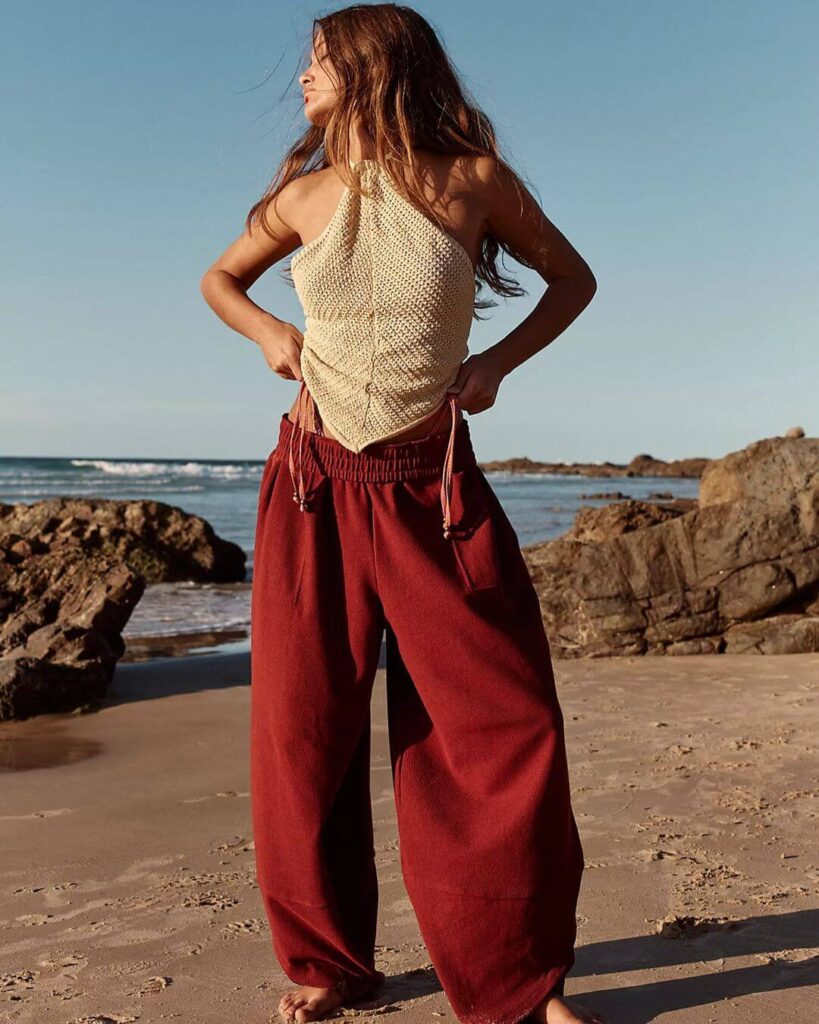 When Was Free People Founded?
Free People was founded by Richard A Hayne (Dick Hayne) in 1970 as a humble West Philadelphia storefront, selling plants, records, and a few pieces of hip clothing. The outlet basically attracted young people who lived and shopped around the area. As the business grew, he opened a second shop and changed the name to Urban Outfitters. However, Free People was revived in 1984 as the company's wholesale label.
Initially, the brand focused on creating garments for young women with a free-spirited aesthetic that reflect the creative American culture. It gained popularity during the 1980s and 1990s for its eclectic designs. Then, in the early 2000s, it underwent a significant transformation. It shifted its focus to more contemporary women's fashion, expanding its product range and evolving its style.
With this repositioning, the company successfully attracted a broader customer base and experienced considerable growth. It became pretty famous for its trendy clothing that displays intricate detailing and reflects a blend of vintage-inspired and modern elements. The label also launched an e-commerce website, contributing to its wider accessibility and global reach.
Free People opened its first boutique in Paramus, New Jersey, in the fall of 2002. After experiencing huge success, the fashion label opened a multitude of boutiques all over the United States, Canada. In addition, it dropped its very own Style Community app, known as FP Me. It was developed as an online social platform that allows users to shop and upload their own looks and pictures wearing the label's clothing and accessories.
In 2006, the company collaborated with Ed Mullen Studio to design an e-commerce strategy that promotes its goal of creativity, travel and neat style. As of 2021, it has over 1,400 specialty stores worldwide. Also, some apparel departmental stores, such as Nordstrom and Bloomingdale's, have created the brand's in-store concept shops to offer customers the quintessential Free People experience. Currently, Sheila Harrington is the Chief Executive Officer of the company.
Where is Free People Located?
Free People's headquarters is located in Philadelphia, Pennsylvania, United States. Since Philadelphia is the brand's birthplace, it remains the primary base of operations. The HQ serve as the central hub for design, marketing, and other corporate functions.
The fashion label doesn't have its own production units. Instead, it outsources production to various factories and suppliers located in China, India, Bangladesh, and many other East Asian countries. It has 4 wholesale showrooms in New York, Los Angeles, Chicago, and London, along with 1,400 specialty stores scattered globally.
Where Does Free People Ship From?
The company ships its products worldwide, within 5-8 business days for "Standard Shipping" and 2-3 business days for "Express Shipping." Packages are dispatched from distribution centers and warehouses which are primarily located around the US, and the UK, ensuring efficient order processing and delivery.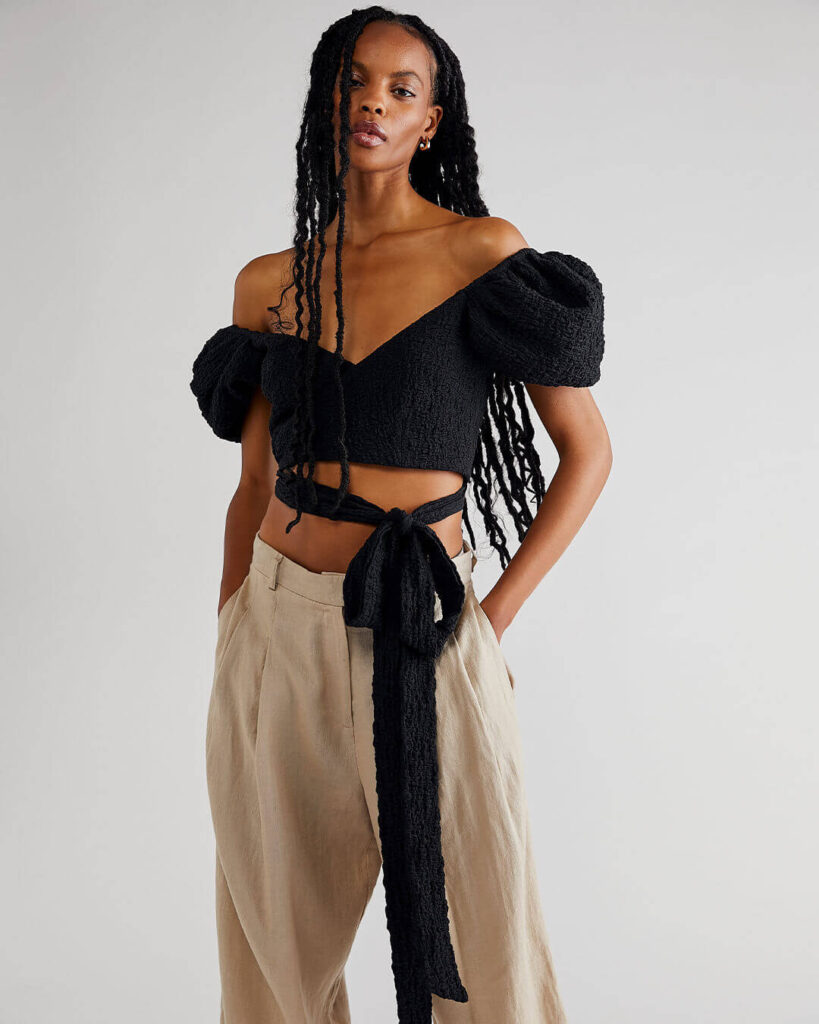 Is Free People Ethical?
No, Free People is not ethical. For starters, none of the brand's production units are certified by international fair labor standards, so there's no guarantee that they operate under ethical practices. Plus, it does not disclose any information about its factory locations. Just like most fashion labels, it outsources its merchandise from developing Asian countries like China, and Bangladesh, where labor is cheap, and garment workers' rights are lax. And with the company's level of maintaining secrecy, it gets quite shady on what's actually going on in its facilities.
The brand scored between 11-20% in the Fashion Transparency Index, which indicates that it should be more transparent about its business operations and supply chain practices. While its website states that suppliers should conduct business in compliance with the law, there is no evidence that workers are actually being paid standard minimum wages. Or whether they are being provided with a safe working environment. What's worse is Urban Outfitters (Free People's associate brand) was listed as one of the top violators of wage theft.
Additionally, the company claims that some of its supplier factories are independently audited— which includes unannounced audits. But, it is unclear how often or exactly which parts of the supply chain are audited. Also, it doesn't publish its list of suppliers or information about how their approach towards handling forced labour, gender equality, or freedom of association. For a fashion multinational as renowned as Free People, it's time the company starts giving some valid answers. Because the well-being of workers cannot be assured if a brand doesn't trace its entire supply chain.
To top it all, it has been accused of stealing designs from independent designers and small clothing labels. So it's not just the garment makers at stake, but also many other creators seem to fall prey to the company.
Does Free People Use Child Labor?
Free People states that its suppliers adhere to its code of conduct of not engaging in forced or child labor practices. However, there is no evidence that these factories are actually abiding by the laws, as none of them are Fair Trade certified. Since, so far, no such child labor allegations have surfaced around the brand, it is unclear whether the it's factories employ underage workers or not.
Free People's Animal Welfare Policies
In 2016, Free People declared going angora-free. However, its product line is still made up of a good number of animal-based textiles like leather, wool, suede, and exotic animal hair from unknown sources. Unfortunately, there is no mention that the brand traces its animal-derived materials from the first stage of production. So, there's no telling where they are sourced from or if the welfare of both the animals and workers is guaranteed.
Is Free People Sustainable?
No. Free People has a long way to go in order to become entirely sustainable. It's good to see that it's parent organization URBN has made some progress in minimizing its carbon impact across its portfolio. The retail giant has incorporated energy-efficient LED lighting in all of its brands' physical stores. It also focuses on improving fuel efficiency in transportation and investing in renewable energy in its direct operational parts. Plus, it actively encourages consumers to get used to reusable shopping bags.
Furthermore, it uses a small proportion of eco-friendly materials like linen, organic cotton, hemp and some upcycled materials. The brand has also introduced a sustainability page named "Care FP" on its website, which displays its collaborations with some non-profit organizations and community initiatives. While all of it deserves appreciation, it can't be denied that there is considerable scope for improvement.
For instance, only a small section (about 20 clothes) of its vast range is made from sustainable materials, which is available on the Care FP page. Whereas, majority of its collection is made from unsustainable materials such as conventional cotton, viscose, polyester, and other synthetic fabrics. There's absolutely no evidence that the company works to reduce carbon emissions in its supply chain. Besides, there is also no mention of any future goals surrounding sustainability.
Moreover, there is no proof that it takes adequate steps to cope with hazardous chemicals used in production. Or any declaration regarding how it manages water usage and wastewater treatments. So, for now, it really needs to buckle up to come out as end-to-end sustainable.
Is Free People Fast Fashion?
Yes, Free People is a fast fashion brand. To start with, its supply chain is questionable; it steals garment designs from other businesses, and it doesn't have animal welfare policies. Next, the label is not so big on sustainability as it extensively uses synthetic materials and has no environmental footprint reduction plans. Again, just like the concept of fast fashion's "microseasons", it adds new trending styles to its collection at a frequent pace, weekly or bi-weekly, contributing to large amounts of textile waste.
The only thing not so "fast fashion" about this company is, its price point is pretty higher, making it a bit expensive for those looking for budget-friendly stylish clothing options. Also, unlike most fast fashion brands, it doesn't offer crazy deals on sales or discounts going on all the time. But that's it! Every other aspect of this label's business model screams fast fashion.
Is Free People Legit?
Yes, it is completely legit. But while people across the US love to shop from its physical outlets, it seems like the fashion label has a lot of catching up to do to serve its online clientele better. It has been rated around 1.5 in Trustpilot and Sitejabber— 2 online reviewing platforms. Most of the complaints are about the worst online customer experience, delayed deliveries, and receiving wrong sizes or poor quality used products.
Some of the Worst Fast Fashion Brands Similar to Free People
The fast fashion industry's unsustainable practices and massive amounts of textile waste generation has been fueling climate change and ecological degradation on a global scale for decades. Moreover, these brands operate on suspicious terms with a lack of transparency in their supply chain. Some such unethical clothing companies that you should definitely avoid include Banana Republic, Nasty Gal, Boohoo, Cider and Fashion Nova.
Some of the Best Sustainable Alternatives to Free People
If you love garments with boho-chic vibes but don't want to be a part of the unfair fast fashion world that thrive on unethical practices, then check out some amazing sustainable clothing brands like the ones listed below. These apparel retailers are striving to make a positive impact by promoting conscious clothing that incorporates sustainable fabrics, ethical production, recycled packaging
1. ABLE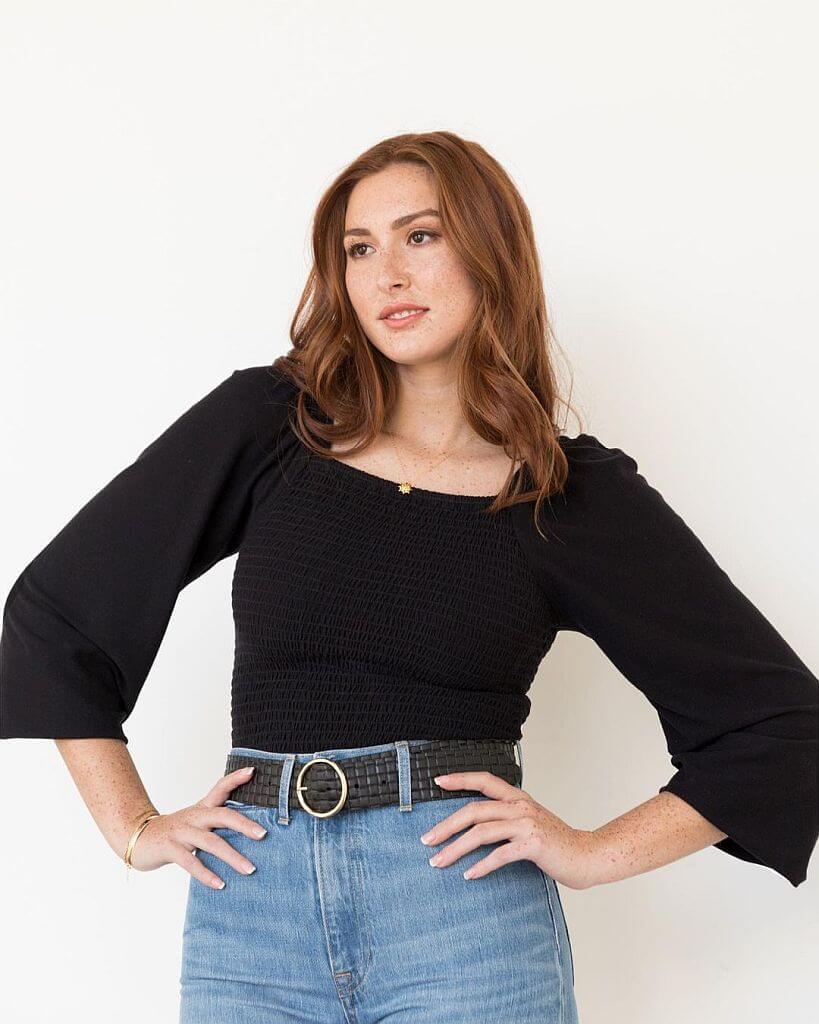 ABLE is a women-oriented sustainable fashion brand that designs stylish and sophisticated apparel and accessories that will make you look like a True DIVA. With sustainability in mind, everything is crafted from low-impact, premium-quality fabrics that will last you for years. Since the beginning, ABLE has been all about making a difference. They are determined to create a supply chain that's fair and kind. That's why they are focused on hiring underserved women and help them beat poverty by earning a decent livelihood. ABLE maintains complete transparency and closely monitors its factories to ensure everything is fair and square. In addition, the brand advocates for body positivity, and its collections are available for up to 3XL. So, if you want fashion that's not only fashionable but also thoughtful and responsible, ABLE is the label for you.
2. Christy Dawn
Sustainable clothing brand Christy Dawn specializes in creating timeless designs that are consciously made by honouring Mother Earth. The label is committed to being inspired and working in harmony with nature. That's why it works with low-impact materials such as surplus fabrics, recycled cotton, and organic cotton. Each piece is carefully handmade by skilled factory workers in Los Angeles, ensuring they receive fair living wage and safe working conditions. What's best is its entire collection is built to last and cherished for years to come.
3. Whimsy + Row
Whimsy+Row houses versatile and classic sustainable clothing pieces that you'll look and feel great after wearing. Its collection is made from eco-friendly fabrics including surplus materials, that are super breathable and are designed to last for long, making them perfect for a curated wardrobe. The brand advocates fair trade manufacturing, where every piece is handcrafted under ethical conditions in its Los Angeles factory. Plus, production takes place in limited-run batches, so you are guaranteed to stand out in a crowd.
4. TAMGA Designs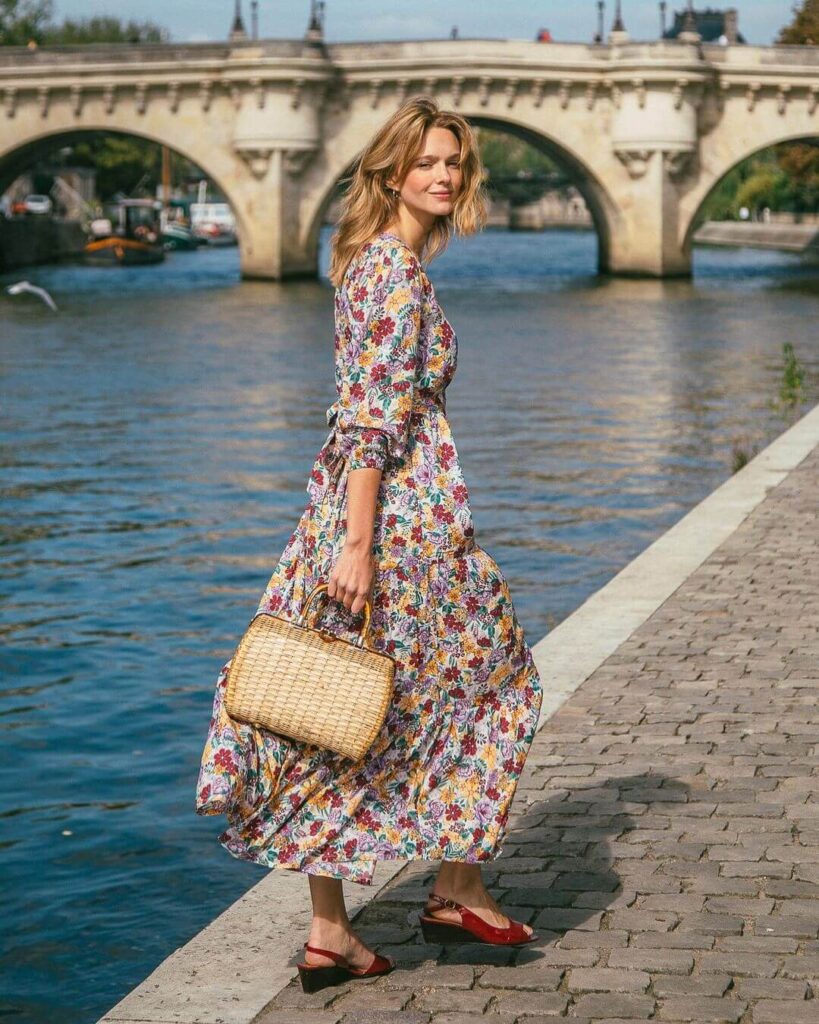 If you love colorful, vibrant, sustainable fashion, then TAMGA Designs will not fail you. The brand has a range of gorgeous dresses that are perfect for holidays or spicing up your beachy looks. With inspiration from travels, the team designs garments that revolve around a free-flowing state-of-art fashion model. Ethically crafted with people and the planet in mind, it uses soft eco-conscious materials and water-saving dyes free from toxic chemicals to create stylish and comfortable clothing that never goes out of fashion. And if that wasn't enough, it partners with non-profits to conserve the biodiversity of Indonesia's rainforests.
5. Oh Seven Days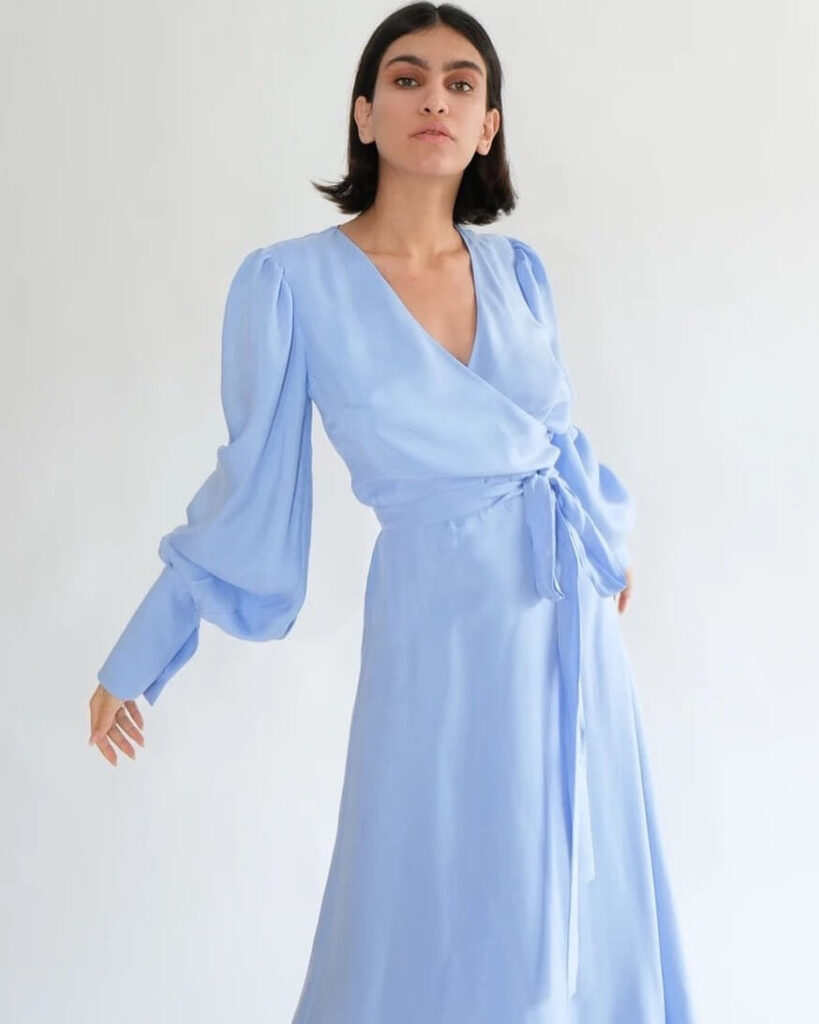 Your Monday to Sunday dressings just got sorted with Oh Seven Days. This label offers beautiful slow-fashion womenswear staples that are made from sustainably sourced surplus fabrics. Founded by Megan Mummery, its compact collection represent an understated yet charismatic aesthetic that is compatible with every type of capsule wardrobe. By using raw materials from deadstock fabric rolls, the brand is championing "The Power of Circularity" and minimizing the apparel industry's environmental impact. Plus, as one of the most ethical brands, its production takes place in factories that offer garment workers fair wages and decent labor conditions.
Final Thoughts…
Free People comes from a billion-dollar fashion conglomerate, so it's just practical for the brand to take responsibility for its operations and work on lowering its environmental footprint. While the URBN Group has made some improvements on a sustainable forefront, there is still a lot to do— like working towards becoming a Certified B Corp or Climate Neutral Certified
Free People claims that it cares for the planet as it prioritizes creating high-quality apparel. But by following short-lived trends and manufacturing volumes of resource-intensive clothes, it's hard to understand how exactly it's trying to be Earth-friendly.
FAQs
Is Free People owned by Anthropologie?
No, these two operate as sister brands under the belt of retail multinational giant URBN.
Is Free People owned by Urban Outfitters?
No. they are associate brands owned by the parent company URBN.
Where does Free People get their clothes from?
The US fashion brand gets its clothes from cheap production factories in China, Bangladesh, India, and some other low-wage Asian countries.