Disclosure:
Our editors handpick top-rated brands, vetted through our strict ratings. Purchases via our links may earn us a commission.
Learn more
Before we delve deeper into the details, the upfront answer to the question – whether YesStyle is a Fast Fashion brand, is – Yes, it is a fast fashion brand. The online retailer giant YesStyle had been built around a fast fashion business model. It houses over 300 Asian brands most of which are loved for offering trendy designs straight from pop culture, at affordable prices. Trending designs dropped regularly? But Cheap prices? If this isn't fast fashion, what is?
Well, fast fashion brands care little about the horrors of the sweatshops where production takes place. These factories are majorly located in third-world countries where labor is cheap and human welfare practices are neglected. These brands make money by feeding into the consumers' needs to always look 'chic' and 'fashion-forward', but on a budget. And YesStyle just does that. So, Yes, it is a fast fashion company. But is YesStyle sustainable? Or Is YesStyle Ethical in any way?
As sustainable fashion buffs, let's explore YesStyle's planet-friendly status.
What is YesStyle?
YesStyle is the first Asian online retailer that offers a wide range of 'in vogue' beauty, fashion and lifestyle products from popular brands of Korea, Japan, Taiwan, and China. Along with offering its own branded items, the e-commerce site also sells products from other Asian labels to consumers worldwide. It operates with the idea of making fashion affordable and within everyone's reach.
Brands under YesStyle's umbrella add thousands of new styles daily for you to choose from a plethora of trending items at low prices. Like every leading online retailer, YesStyle has an easy-to-navigate website where you can set categories, prices, and brand filters and shop for fashionable items from the comfort of your home. Moreover, it also offers a loyalty program where customers receive points for every purchase.
YesStyle is the sister brand of the famous company YesAsia. Since its launch, YesStyle has been growing rapidly, and today, it is one of the leading online marketplaces in Asia. What's more? With about 20 years of experience in the E-commerce game, YesStyle's goal is 'to be the world's biggest marketplace for Asian and Asia-inspired fashion, beauty and lifestyle products.'
When Was YesStyle Founded?
YesStyle was founded in 2006 by Joshua Lau and his wife, Priscilla Chu. The husband-wife duo initially started YesAsia in 1998 in a San Francisco basement to make Asian entertainment products available to U.S. customers. Later, YesStyle came to life with the vision to expand selling Asian fashion and beauty products around the globe.
After gaining immense popularity, the company went public on the Hong Kong Stock Exchange in 2021. The company has millions of customers worldwide and ships internationally to about 150 countries. It largely caters to countries like the United States, Canada, Australia, the United Kingdom, France, Germany, and many more.
Where is YesStyle Located?
YesStyle is based in Hong Kong. YesStyle's headquarters is located at 19/F., Wyler Centre Phase II, Hong Kong. At present, YesStyle's offices are located in Hong Kong, Korea, and Japan, with the primary warehouse in Hong Kong. Products from Japan, China, South Korea, Taiwan, and Hong Kong are supplied by brands headquartered in their respective regions.
Where Does YesStyle Ship From?
Brands operating under YesStyle, transport shipments of products to YesStyle's primary warehouse in Hong Kong. All orders that the e-commerce marketplace receives are processed and shipped worldwide from the Hong Kong warehouse.
Is YesStyle Ethical?
Answering the question Is YesStyle ethical is rather complicated. The e-commerce retailer specializes in an expanded line of lifestyle products from numerous Asian brands. But while it is based in Hong Kong, a considerable amount of its products come from Chinese brands, which are, of course, manufactured in China.
Multiple investigations over the years have accused the majority of Chinese factories of unsafe working conditions, unfair wages, and extended labor hours. And since YesStyle promotes and sells Chinese products widely, we do not think YesStyle can be considered an entirely ethical marketplace. Moreover, YesStyle has not mapped a transparent and ethical supply chain on its website, which further confirms that it is yet to work on ethical policies.
Does YesStyle Use Child Labor?
Chances are positive that child labor is at work here. YesStyle is a global online marketplace where a multitude of Asian brands operates. And a major chunk of these brands are either based in China or have factories located in that country, where human rights are violated every moment. While many of YesStyle's labels work with certified Fair Trade facilities, the origin of the remaining brands' production units remains unknown. Plus, the company doesn't maintain a Code of Conduct for any of its labels.
YesStyle's website provides insufficient information about its supply chain and the factories with which it has partnered. In addition, it does not even have minimum criteria set for a brand's ethical eligibility to operate under its e-commerce site.
Agreed, In light of raising concerns about ethical and fair trade practices, the company announced that it has taken steps to address these concerns. However, there's no evidence that factories and suppliers involved in YesStyle's productions actually follow the codes of conduct of labor rights and working conditions.
The Good News! A lot of popular brands functioning under YesStyle have partnered with Fair Trade certified factories. These brands regularly conduct audits to ensure labor laws are taken care of. However, the lack of information makes sorting out those brands to be extremely overwhelming.
YesStyle's Animal Welfare Policies
YesStyle's animal welfare policies are unclear because it does not provide any information about these policies on its website. Although the sourcing of sustainable wool or silk used in its clothing lines cannot be guaranteed, most of its apparel is made without the use of leather and fur. In addition, it also houses a lot of cruelty-free and vegan brands.
Is YesStyle Sustainable?
No, YesStyle is not a sustainable brand. If you check, you'll realize that YesStyle's clothing line is mainly made from conventional cotton, polyester, rayon, and elastane materials. The brand does have a collection called YS by Yesstyle, claiming that garments are made from eco-friendly and sustainable materials like organic cotton, hemp, or recycled polyester. However, on a closer look, we found that even most of the YS products involve a large percentage of virgin polyester. Sounds like a lot of 'greenwashing' is at work.
Besides, just like the brand doesn't disclose anything about its ethical and animal welfare practices, it also doesn't provide any plans for greenhouse gas emissions reduction or practicing sustainable measures.
Is YesStyle Fast Fashion?
Yes, online retailer Yesstyle is a fast-fashion e-commerce brand. The company follows a business model where it accommodates a large number of Asian fast fashion brands that sell huge volumes of rapidly changing clothing styles.
Fast fashion pushes consumers to buy more. At YesStyle, items are released on its website daily. Moreover, the brand regularly holds flash sales with heavily discounted items, to encourage impulse buying and clear current stock. This whole cycle of 'overproduction' and 'overconsumption' is what makes any brand fast fashion. However, the company also deals with brands that sell timeless and classic pieces.
Is YesStyle Legit?
Yes, YesStyle is absolutely legit. The brand has a 4.2 rating on Trustpilot with satisfactory reviews applauding its responsive customer service, timely shipping and delivery, safe packaging, and quality of its products.
While sizing on its clothing line tend to run small, because they're as per Asian size chart, the clothes are really stylish and inexpensive. A lot of popular Korean cosmetic brands are also available on YesStyle's website, which are otherwise quite hard to find. So overall, YesStyle is a legitimate website that you can shop from.
Some of the Best Sustainable Alternatives to YesStyle
A lot of factors work towards making a brand sustainable. Every consumer has the right to know where their products come from and who made them. But just like some of the fast fashion brands like Cotton On, YesStyle has been consistently opaque about its take on sustainability and ethicality. So to help you with a conscious shopping experience, we would like to introduce you to some of the best alternatives to YesStyle. Let's start!
1. ASOS Marketplace
If you love to shop from multi-brand e-commerce platforms like YesStyle, ASOS Marketplace can be your next best friend. With housing about 800 brands scattered worldwide and only 20 legit sellers, ASOS Marketplace brings to you classic and 'in trend' styles from vintage boutiques and independent businesses. If thrift shopping is your thing, ASOS also encourages you to check out its wide collection of amazing pre-loved garments. Plus, you can also sell your used clothes to the brand.
2. ETSY
Like Is there anyone who doesn't know about ETSY? This online marketplace has been a boon to so many talented artisans all around the world. There are thousands of handcrafted items available on Etsy, including contemporary or vintage fashion items, homeware, craft supplies, and whatnot.
Among an array of products to choose from, you can find comfortable, eco-friendly, cute, and affordable clothing made by independent artisans and brands. When you shop from ETSY, you invest in uplifting someone somewhere, and in return, you're guaranteed of receiving products made with love.
3. Vestiaire Collective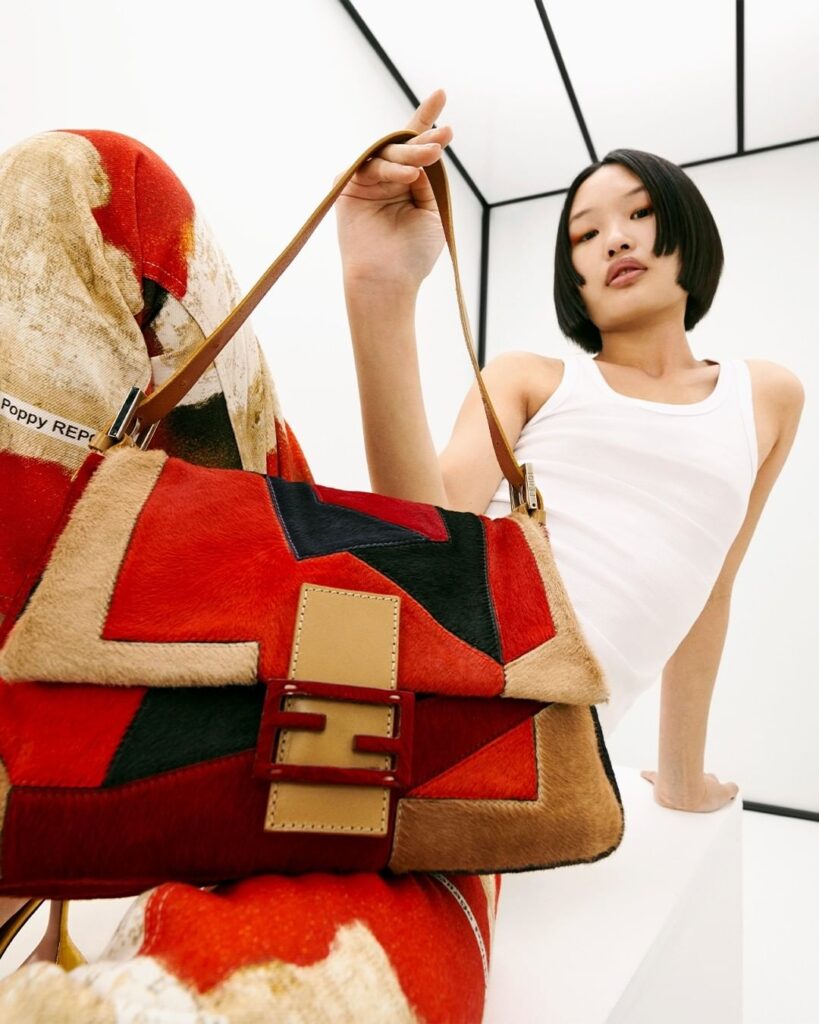 Vestiaire Collective is a vintage and luxury B Corp Certified marketplace which is home to everything pre-loved. This second-hand clothing and accessories store has the most beautiful vintage treasures and classic pieces including garments, bags, shoes, watches, etc. Thousands of carefully chosen designer pieces are added every day to this luxury fashion store with the goal them a second life.
4. People Tree
People Tree is a gem in the sustainable fashion brand market. Its clothing and accessories line is stylish, functional, planet-friendly, and affordable, made from organic cotton, linen, and other recycled materials.
This brand has been dedicatedly complying with Fair Trade principles by engaging only with Fair Trade Certified facilities that help provide employment to underprivileged communities. For its efforts to combat poverty and use of environment-friendly materials, People Tree became the first fashion brand to be awarded the World Fair Trade Organisation (WFTO) product label in 2013.
Final Thoughts….
YesStyle does have a bank of trending Asian-inspired styles at low prices, making it so popular. But it is a fast fashion retailer and doesn't provide any information about its partnering factories. Moreover, the brand is all talks and misleads consumers with its greenwashing tactics. It neither has evidence of trying to reduce its carbon footprint nor any strict rules for its partnered brands' to control their GHG emissions.
However, YesStyle has a strong influence worldwide and it can definitely do better for a sustainable planet by tweaking its operations. Until then, please ditch these fast fashion brands and look out for Fair Trade certified, slow and sustainable fashion brands like those mentioned above. Because as conscious consumers we hold the power to decide a brand's success.