Disclosure:
Our editors handpick top-rated brands, vetted through our strict ratings. Purchases via our links may earn us a commission.
Learn more
No, Jaded London has a long way to go to become completely ethical. As a hot-selling global fashion name, Jaded London is famous for its eye-catching and trend-inspired men's and women's urban streetwear. Often seen on celebrities like Beyonce, Taylor Swift, Rita Ora, and Gigi Hadid, this label has a cult following, celebrating bold and unapologetic fashion choices. However, there is a price to such sensational popularity.
Do you know Jaded London is accused of utilizing the designs of smaller businesses and crediting them as its own? Unfortunately, while this brand claims BIG on fair trade practices, it doesn't maintain transparency, so there's no telling where its clothes are coming from. Or who are making them in the first place, and in what conditions?
One look at its collection of styles from the '70s, Y2K, patch-work denim, and graffiti patterns, and you'll realize it's the same old trend-led, polyester-made fast fashion that will go outdated. So, is Jaded London sustainable? Will its clothes stand the test of time? As part of today's sustainability issue, let's break down Jaded London to make more informed choices.
What is Jaded London?
Jaded London is a British fashion label that creates bold and edgy streetwear inspired by the lanes of East London to LA and all the way to New York. As a small independent unisex label, its styles are crafted for the 'independent free thinker,' who are not afraid to break boundaries with their clothing choices.
With looks that are not for the faint-hearted, its product range consists of fun and trendy tops, bottoms, denims, co-ords, playsuits, outerwear, swimwear, and accessories. And its newly launched collection of parachute pants is creating all the hype, making consumers stock in, till they last.
Jaded London targets audience aged between 18-35, who love to socialize, enjoy going to fests and gigs, and are not afraid to show off their daring personality. The brand operates as an e-commerce fashion hub and frequently opens pop-up stores in prominent locations with a loyal clientele. As an online platform, it leverages the power of social media marketing to connect with a much larger demographic worldwide.
However, Jaded London does it differently! Unlike most fashion labels that tie up with mega Instagram and TikTok influencers, Jaded collaborates with micro-influencers. Hence, keeping the marketing somewhat organic. It encourages its customers to express themselves by showing off their new purchases, ultimately increasing an item's sales. Its entire product line is not exactly priced cheap, but it does house a collection of reasonably-priced items.
When Was Jaded London Founded?
Jaded London was founded in 2013 by sibling duo Jade and Grant Goulden in East London, United Kingdom. The siblings launched the company with the dream of owning a fashion hub that offers innovative designs and cutting-edge trends to people who love to look "extra."
Jade, a fashion marketing graduate from the London College of Fashion, quit her job as a buyer for labels like Burberry and ASOS to start the brand with her brother, who had recently earned a business management degree.
However, fashion was something that ran in their family. Their mother had experience as a sales director at a prominent womenswear manufacturing business, and their father created men's shirts for another high street label. Even their grandfather worked as a tailor in West London.
After months of planning, in 2013, the duo dropped their first statement collection, which was focused on styles seen on the streets of London, LA, and New York. The small clothing collection included unisex t-shirts, sweatshirts, joggers, and bombers. Everything was designed in-house with their own unique prints, and lookbooks were shot on a limited budget. They focused on making the products affordable to strike better in the mainstream market.
Three years later, Jaded London recorded its first £1 Million in sales. Since then, the company has never looked back. Jaded London's revenue in 2022 & 2023 ranges between $5Million-$10Million, (estimated on a gross merchandise value basis). As a thriving brand, its collections are now seen on the shelves of River Island, Topshop, Topman, ASOS, Urban Outfitters, and Selfridges.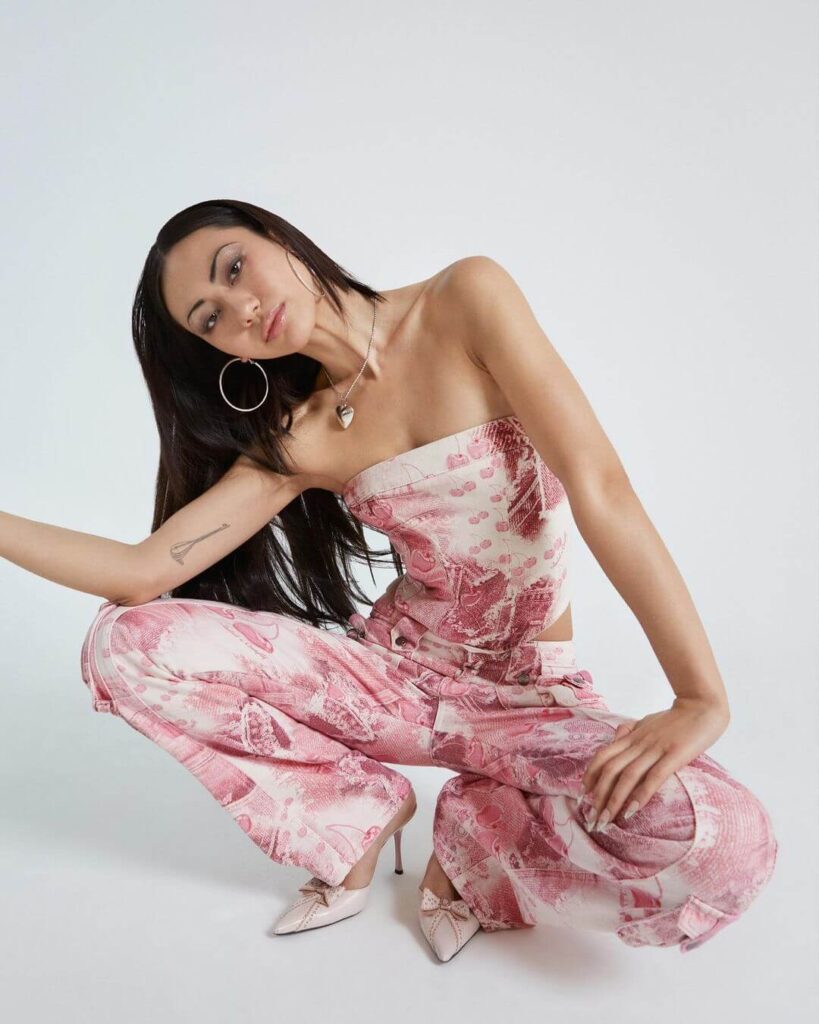 Where is Jaded London Located?
Jaded London is a British fashion brand headquartered in Borehamwood, East London, United Kingdom. Its products are manufactured in a number of factories located around the world in China, Morocco, and Turkey.
Where Does Jaded London Ship From?
Jaded London ships all orders from its UK warehouse located near Gatwick Airport, within 1-2 business days. Currently, the brand is shipping its products across the United Kingdom and 100 international countries, including the USA, France, Canada, Ireland, Denmark, Switzerland, Spain, Germany, Belgium, Japan, Australia, India, and so on. Jaded London also opens up pop-up outlets for select days from time to time.
Is Jaded London Ethical?
No, Jaded London is not ethical. The company sources most of its clothes from factories located in China, Morocco, and Turkey. It claims that "ethical manufacturing is something we feel very strongly about and are working towards full transparency with all of our suppliers." However, it doesn't provide its manufacturers' list, so there's no way of checking which production units it is working with and what are their labor policies or working conditions.
Jaded London mentions that it regularly visits its factories and only works with suppliers who share the brand's dedication to protecting human rights and fair labor practices. But again, there's no evidence to prove these statements because of the lack of transparency in its supply chain. Concrete proof in the form of reports that answers whether it pays fair wages to its workers, or are they provided safe working conditions, or are the raw materials sourced responsibly, play a huge role in clearing things out. But for Jaded London, it seems like the company doesn't bother!
Most fast fashion labels talk of 'ethical manufacturing' as part of greenwashing tactics, but they never disclose details about their supply chain, which is a major red flag. Again, Jaded London has also been accused of stealing designs from independent small businesses and designers and selling them as its own. So is Jaded London ethical? Doesn't sound ethical in any way!
Does Jaded London Use Child Labor?
It cannot be said for sure if Jaded London uses child labor. The company is very discreet about its factories and maintains silence about their working conditions, so there's absolutely no way of knowing who exactly are making its clothes. Its products are made in countries where labor is cheap, and there are no strict laws protecting child labor. Hence, no guarantee of what's actually happening in those production units.
Jaded London's Animal Welfare Policies
Jaded London doesn't use animal-derived materials, such as fur, down, exotic animal hair or skin, angora, and silk. However, some of its products are made from wool and leather, the sources of which remain unknown. Animals raised to supply the fashion industry endure the utmost level of cruelty. Hence it is crucial to align with ethical producers who incorporate good animal husbandry practices. But just like Jaded London's guarded silence over ethical factories, it stays shut with its animal welfare policies too.
Is Jaded London Sustainable?
No, Jaded London's is not sustainable, as of now. The company comes out clean in its philanthropic efforts of supporting several charities, like UNICEF, Stand up to racism, and The Trussel Trust. It has also collaborated with the National Breast Cancer Foundation and funds their research along with raising awareness for breast cancer. By assisting these organizations, Jaded London is surely doing its bit to make a difference in the lives of the needful.
But for a company with global popularity, is this all that matters? Because although its Corporate Social Responsibility section pledge to minimize its environmental impact, Jaded London doesn't have evidence to prove its actions. There are simply no reports tracking its carbon emissions or anything to ensure that it has a sustainable supply chain.
Majority of its clothes are made from polyester, and the level of greenhouse gas emissions released in producing this fabric is not unknown. On the other hand, polyester can be made sustainably from recycled plastic, and Jaded London can still choose to go eco-friendly by incorporating this fairly 'green' fabric. Instead, it irresponsibly carries on with using virgin polyester.
It also claims to engage with suppliers who operate in an environmental-friendly manner. But, again, which factories are these? Where's the transparency? What other materials does this brand use, and where do they come from? If Jaded London truly plans to be sustainable, it has to start giving answers!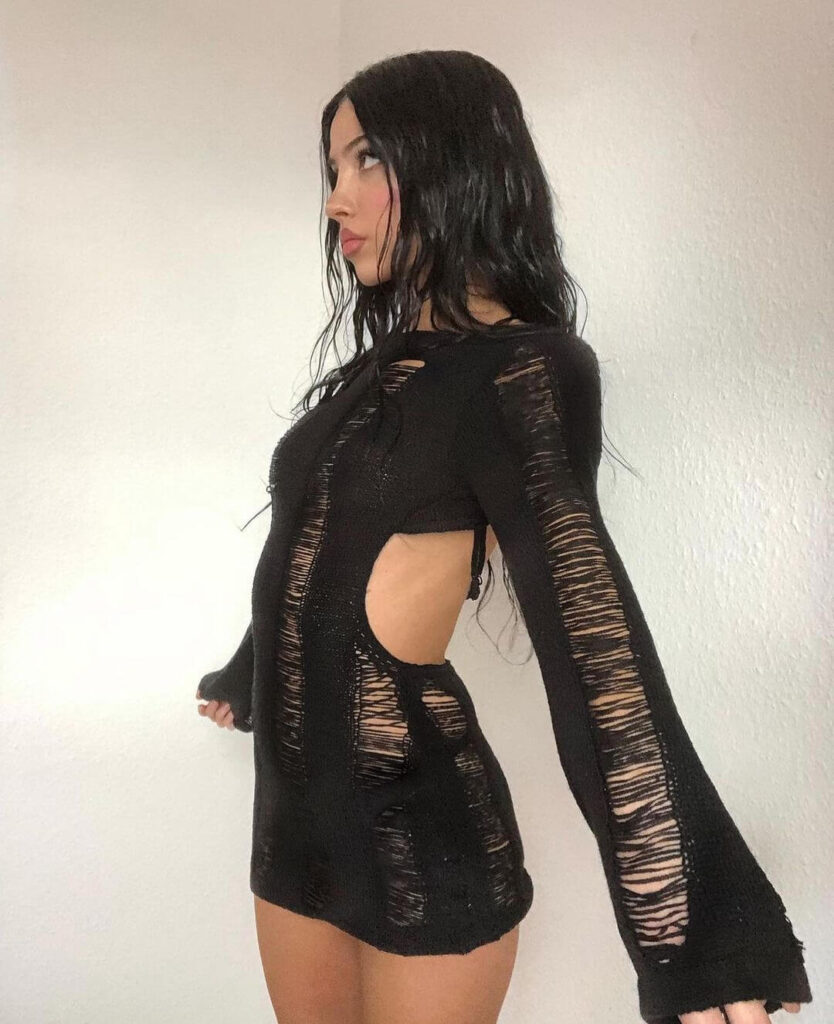 Is Jaded London Fast Fashion?
Yes, Jaded London is purely a fast fashion brand. It takes inspiration from the latest street style trends to create fashionable statement looks. Its clothes are produced at a fast pace in factories located in countries offering cheap labor. And rumors are Jaded London sells apparel without crediting the original creator— meaning it steals designs from small brands and independent designers.
In addition, the fashion label uses high-impact toxic fabrics as its core materials, despite of the fact that better alternatives exist. The only thing that sets Jaded London apart is that while it has a selection of affordable clothing range, a good section of its apparel is not actually that cheap.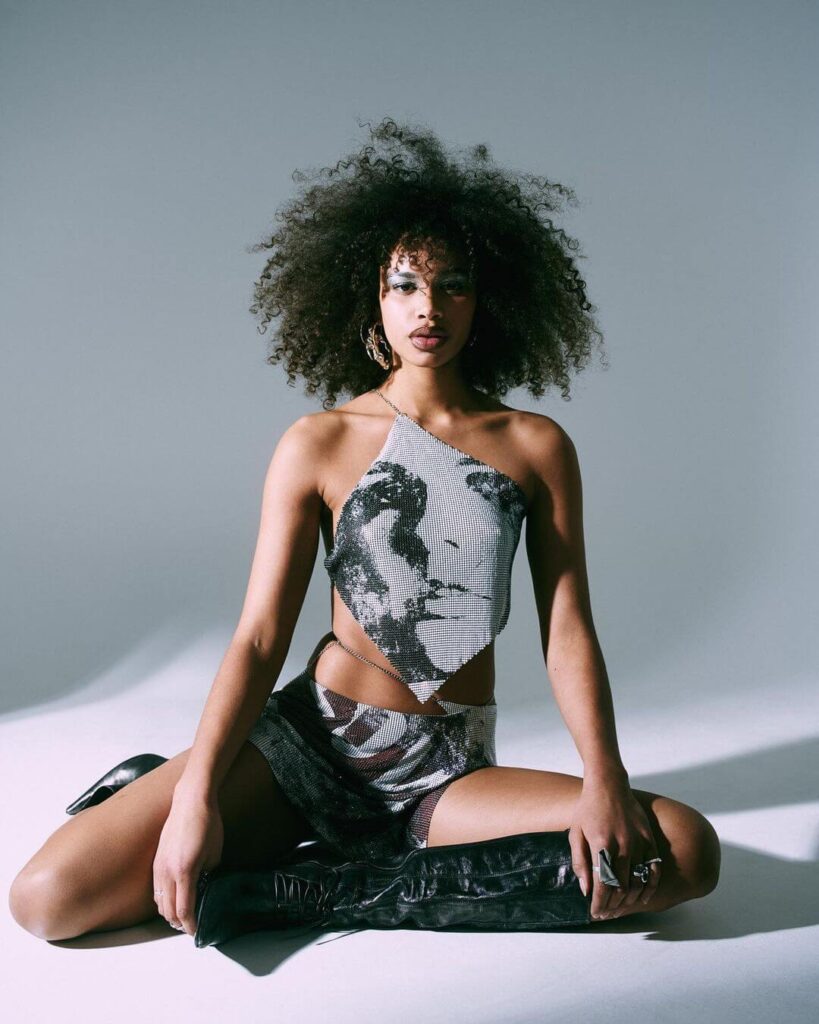 Is Jaded London Legit?
Yes, Jaded London is absolutely legit. With a rating of 3.8 stars on Trustpilot, its clothes are quite popular among the youth who are into street-style fashion. About 60% of the reviews applaud the brand for sending high-quality pieces, timely deliveries, unique designs, and of course, reasonable prices.
However, the remaining reviews from dissatisfied clients were complaints regarding their views on lost orders, late deliveries, poor packaging, and cheap quality products.
Some of the Best Sustainable Alternatives to Jaded London
Choosing fair trade and sustainable fashion brands over fast fashion should be the norm. Mindful labels like Birdsong, Bamford, PANGAIA, and Fanfare create beautiful clothing while prioritizing the planet and its people over profit. And that's exactly how things should be in real! Let's check out these gems!
1. Birdsong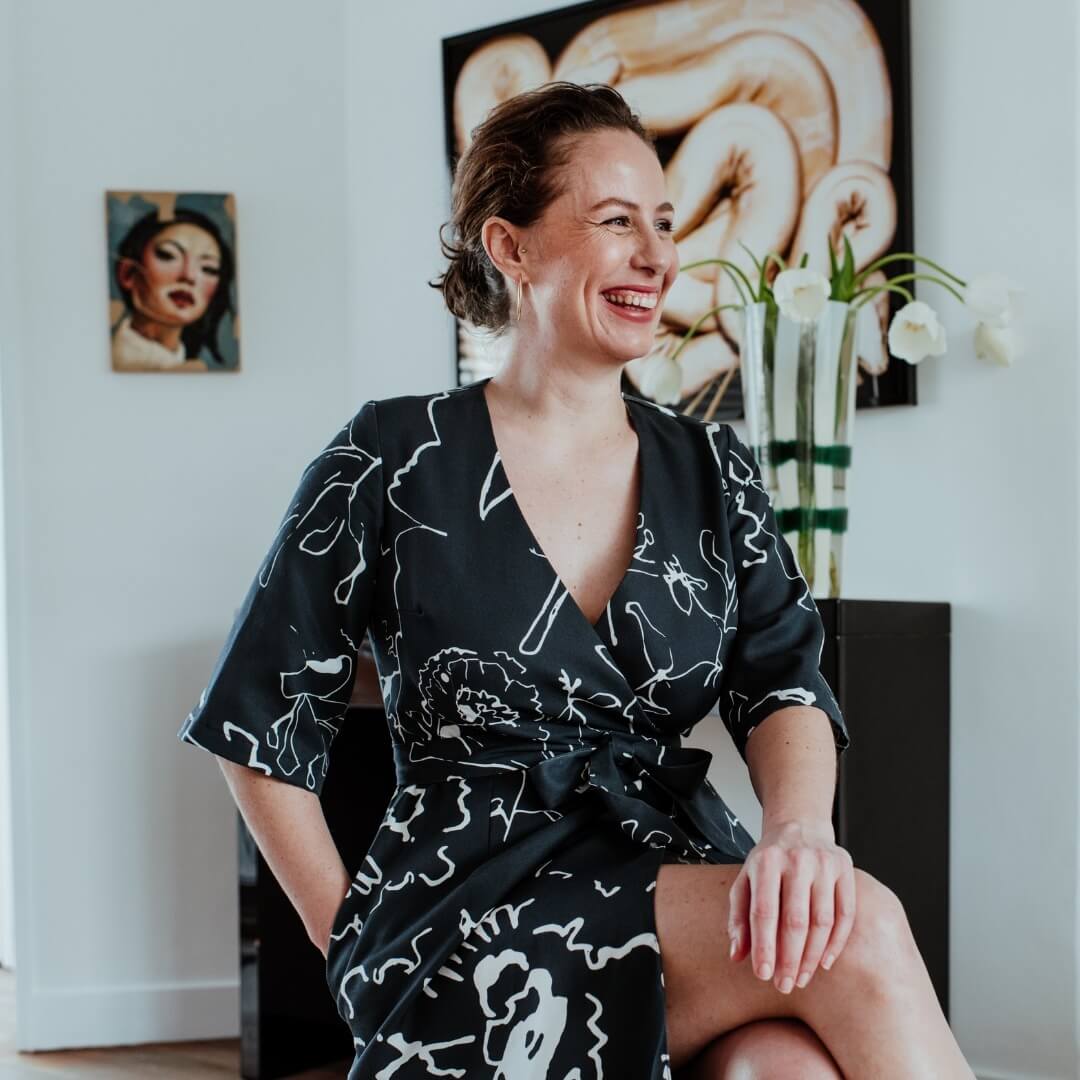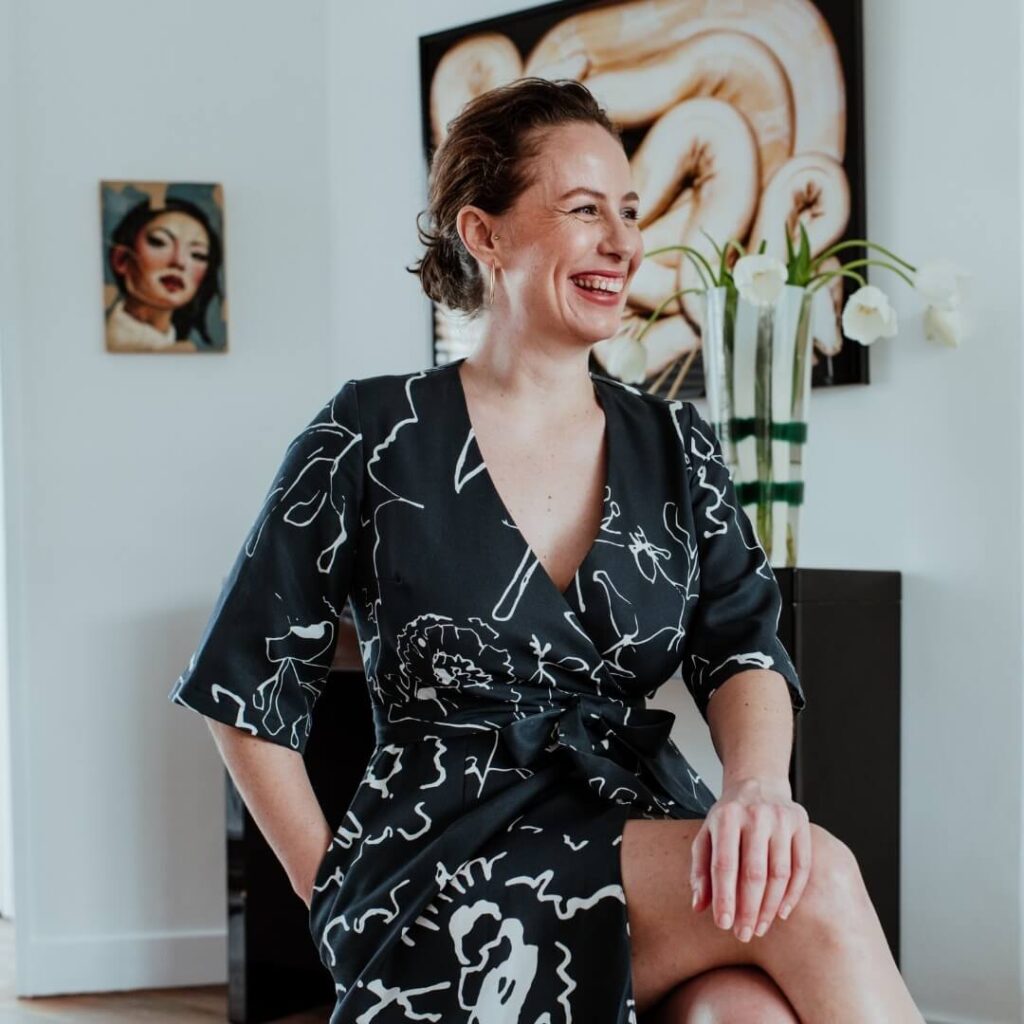 For all of you who want to dress with joy and support marginalized female workers, Birdsong is at your service. It creates beautiful not-so-everyday staples that are made for you in the most ethical way possible. With sustainability at work, it eliminates textile waste by dropping limited editions and operating as a made-to-order label. Everything at Birdsong is made from eco-friendly materials like Tencel, organic bamboo, organic cotton, and reclaimed fabrics. In addition, the label recognizes its duties towards labor rights and publishes yearly impactful reports to maintain transparency.
2. Bamford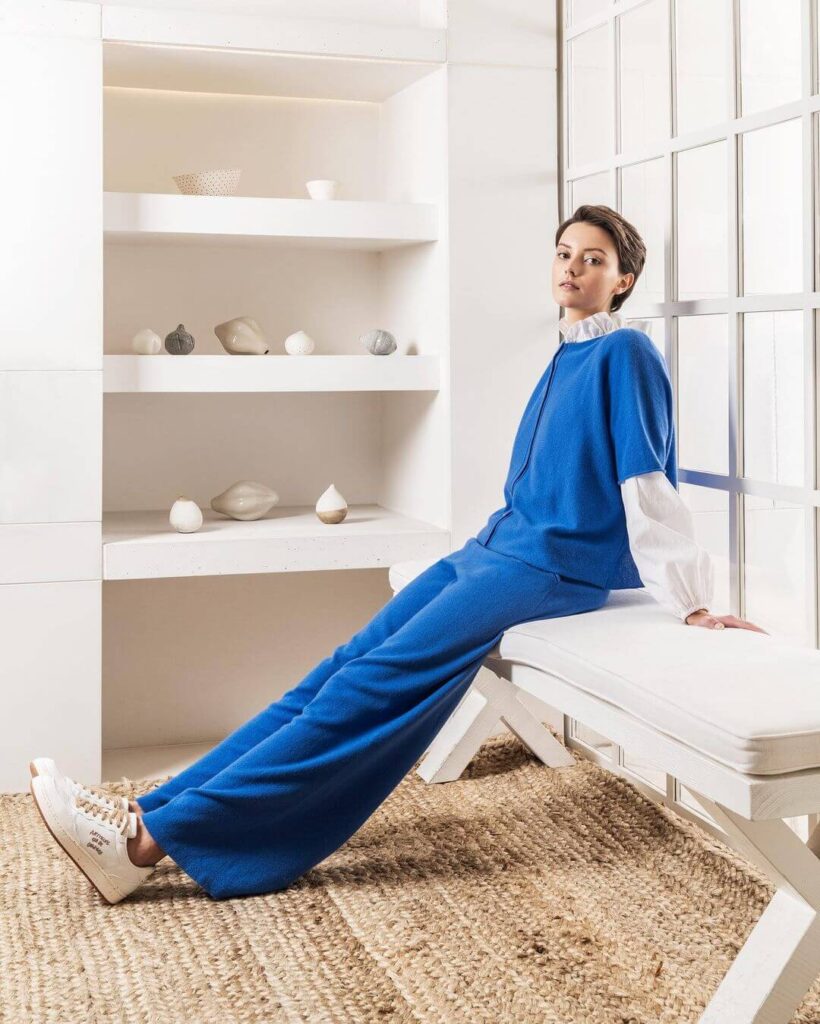 Bamford is a sustainable and ethical lifestyle company that creates gorgeous, natural & artisan-made products. It offers an ocean of clothing, personal care, homeware, candles, and everything you need to build a calming mindful lifestyle. The label's garment section is my favorite because they are the perfect fusion of organic fibers and modern silhouettes. And if you love responsibly sourced luxurious yet lightweight woolens, then take a look at its home-grown merino collection that houses some great super-snug pieces.
3. PANGAIA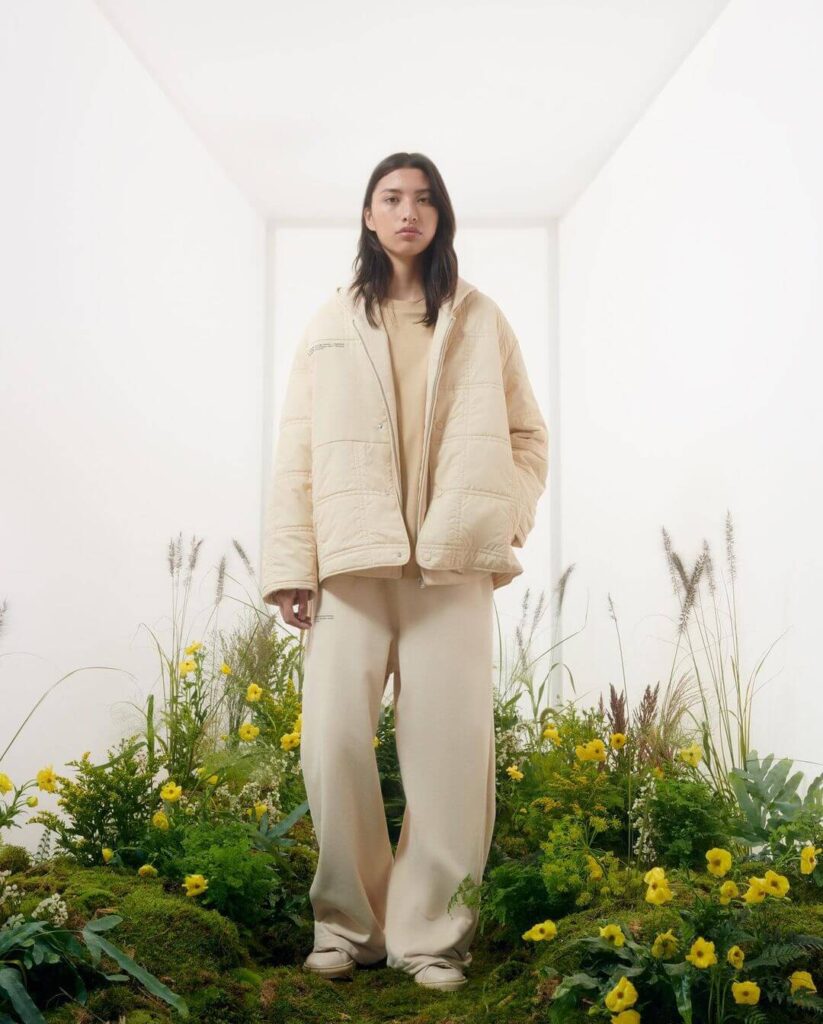 On a mission to accelerate an "Earth Positive Future," PANGAIA designs its clothing with smart technology. Its colorful loungewear collection includes hoodies, t-shirts, track pants, along with activewear, and much more which are incredibly comfortable. What sets this label apart are its scientifically-engineered patented green materials, such as FLWRDWN™, PANHEMP™, C-FIBER™, to name a few. Certified as a B Corp, PANGAIA believes in protecting the planet through its cutting-edge products that are made with the lowest possible impact.
4. Fanfare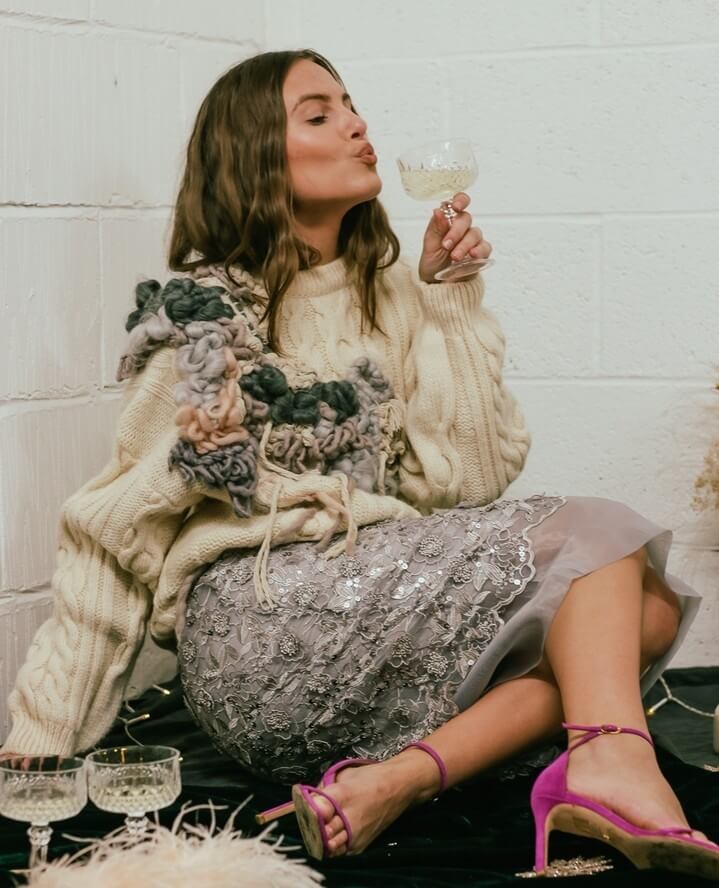 Award-winning sustainable label Fanfare is a women's fashion house leading the way for circularity and positive change. Its clothing range is chic, simply stunning, and is created in timeless designs that you would love to wear over and over. With sustainability in its DNA, it focuses on making garments that have longevity, durability, and recyclability. Fanfare makes everything using super-cool fabrics like GOTS certified cotton, linen, wool off-cuts, deadstock materials, etc. In addition, it has a transparent supply chain where products are ethically manufactured locally to support jobs for underserved women.
Final Thoughts…
Jaded London has a long way to go to be sustainable and ethical in the true sense. Because currently, all it's doing is making claims with no evidence of some actual actions. Agreed, every business is here to make profits, but that doesn't mean exploiting underprivileged workers or destructing the environment the fast fashion way.
The above mentioned eco-conscious labels are proof that every brand can operate responsibly by being kind to the planet and teaching consumers not to chase fleeting trends. Investing in their merchandise will not only help you build a classic sustainable closet but also save a lot of money. Now, the choice is YOURS!