Disclosure:
Our editors handpick top-rated brands, vetted through our strict ratings. Purchases via our links may earn us a commission.
Learn more
What makes a fashion brand successful in today's time? A successful fashion brand would be driven by factors that influence and are influenced by the changing notions and emerging phenomena of the times. First and foremost, the fashion trends from earlier centuries are tracing their way into GenZ fashion just like Killstar. Killstar is a fast fashion clothing lifestyle brand. But, is Killstar ethical?
The ultimate success secret of such brands lies in the strong expression of their designs that youth aims at expressing and therefore, create a fashion statement. It perhaps might be the reason why so many alternative styling brands have emerged prominently in the last few decades.
Although, even as Killstar offers products that suggest an alternative that is deliberately estranged from the norm, does it ensure that in creating an alternative fashion lifestyle, it is being mindful of the neo-ideology aimed at increasing the sustainability of planet resources? Is Killstar ethical? Or is it next in line for becoming a fast fashion brand?
What Is Killstar?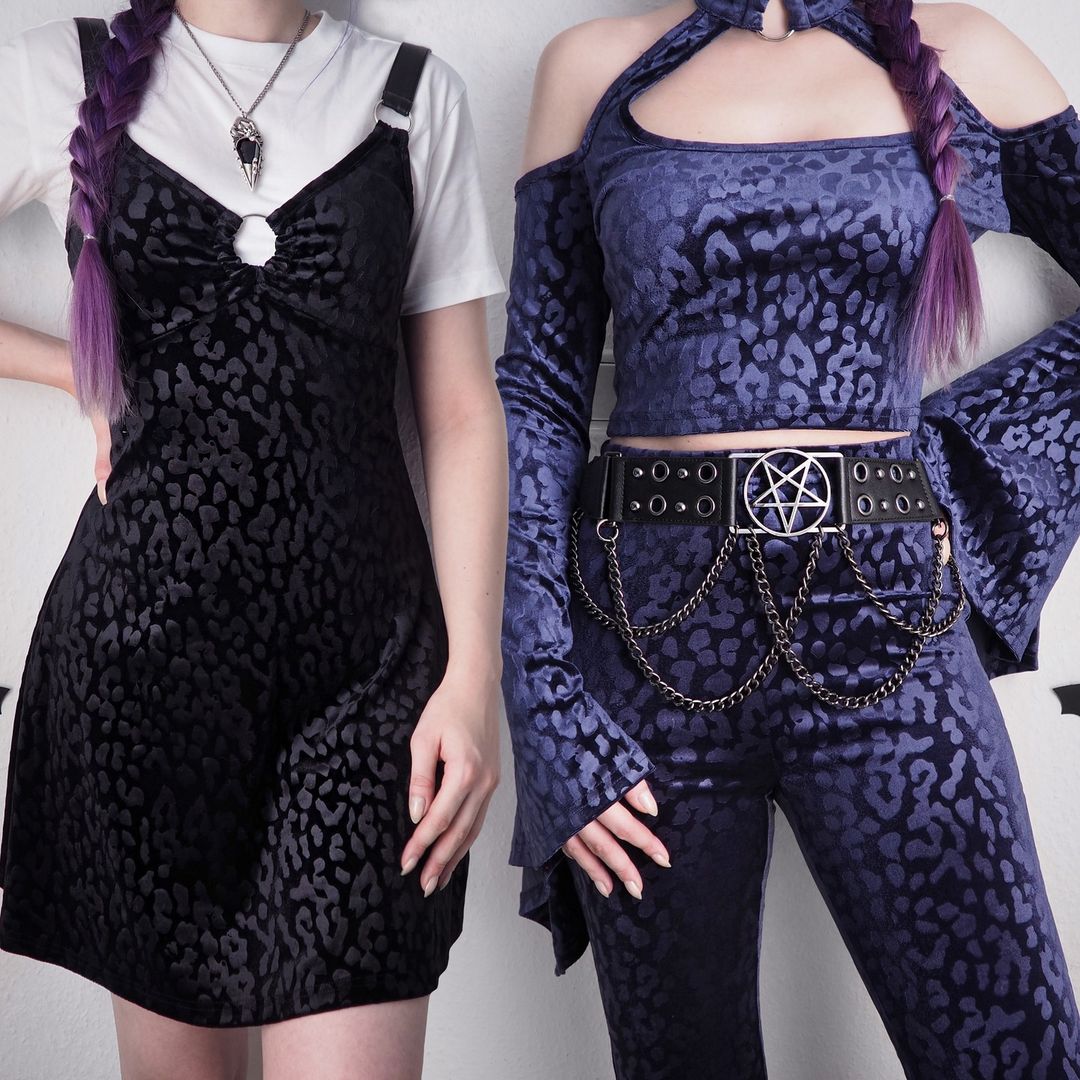 A popular fashion lifestyle brand that connects you with the ancient goth traceable in women of medieval ages of the fourteenth and fifteenth-century Europe, Killstar is a brand that leans strongly towards the fast fashion way of clothing offering a wide range of alternative fashion apparel that includes lingerie, accessories, shoes, bags, and eyewear as well. It is much like how Internet was becoming an alternative mode of media apart from newspapers and television in the 2000s and it was all thanks to internet and media that goth culture also saw a rise.
The strong color statement found in Killstar's goth apparel through the solid colors as well as animal prints with all tones of black allowed the brand's co-founder Tequila Star to access the sex appeal and dark, witchy but cool vibes she had forever dreamed of feeling through her clothes but couldn't find the right label for it and so she decided to create one for herself! Just so y'all know- Tequila and her love for dark arts is never-ending.
The alt brand also allows its fans to access emotional power raw in their fabric's "energy threads" speaking volumes as the company gives a brand twist in its apparel and has also become popular for alternative fashion men apparel!
When Was Killstar Founded?
Killstar was founded in 2010 and goes by the motto- "channeling emotional power and raw energy into every thread." Just like the Internet was becoming an alternative mode of media apart from newspapers and television in the 2000s, thanks to the internet and media, goth culture also saw a rise.
Where Is Killstar Located?
Killstar is based out at 89 Hill Street, Glasgow, G3 6NZ, United Kingdom and it has production units based out of Asia.
Is Killstar Ethical?
No, Killstar is not ethical. From the get-go, Killstar gives some really big red flags to wise and aware customers around the world and can be rated poor on the ethical scale. While it claims to be using vegan leather and ensures in its terms and conditions the specific standards for its suppliers and their treatment of labor in accordance with their country's labor laws, the reality is really different.
Other similar brands like Dolls Kill and Demonia are also ranked low when it comes to being ethical and sustainable.
While Killstar promises great morals by donating to various causes like #stopAsianhate and #Blacklivesmatter post the George Floyd and Breonna Taylor, Ahmaud Arbery murder incident and charities like World Federation for Mental Health considering as the brand in itself offers alternative fashion apparel, we are going to show you how Killstar lacks in its ethicality and sustainability, therefore, becoming a fast-fashion brand.
Environmental Friendliness
As a brand promoting goth culture and the brand offering its loyal customers to become a part of its coven and dark academia cult, it's only natural that the 'instinctual and impulsive' is visible in their designs. However, the apparel fabric they use is conventional cotton and synthetic fibers like polyester, nylon, acrylic, etc. which are non-biodegradable and also hard to recycle.
Hence, Killstar can be rated as "Very Poor" on environmental friendliness.
The usage of these material-based fabrics ultimately leads to global warming and the release of greenhouse gases and thus causing air soil pollution.
Thus, it becomes evident that Killstar doesn't practice sustainability. Killstar doesn't publish any data regarding its sustainable practices thus making the customers wonder about the environmental degradation Killstar apparel must be contributing to as well as them indirectly contributing to it via their Killstar purchases!
Does Killstar Use Child Labor?
There is every chance that Killstar has partnered with factories that engage in child labor. Its manufacturing units are located in China, a country favored by brands that use sweatshops, where labor laws and human rights are exploited. These factories do not undergo third-party audits or hold any certification standards that forbid modern slavery and ensure fair trade practices. And with the least bit of information available on its website, it's clear that Killstar doesn't believe in maintaining transparency with its customers.
This does not fit the criteria Killstar has apparently set in terms of their working hours, minimum wages, good working conditions, and other terms of employment for its suppliers as can be seen in Killstar's terms and conditions.
To avoid any disastrous repetitions like the Rana Plaza garment factory Dhaka Bangladesh case of building collapse in which approximately 1132 laborers died, Killstar hasn't signed any undertaking assuring the safety and insurance of its suppliers' labor or if it has signed one, then it's without proof.
Add to this, Killstar has been under a lot of controversy for stealing independent designers' designs. While these are just 'rumors', there is always some truth to them. We might not know what other kind of scrutiny Killstar might be subjected to behind the glossy 'part-of-the-community' image.
Killstar's Animal Welfare Policies
One might think that Killstar ensures 100% vegan leather and that it doesn't use animal skin or fur, not extracted by harming animals. However, even when it comes to the usage of silk, angora, wool, and even vegan leather, first of all, animals are being harmed in the extraction of wool and angora even if the fabric material is just their body hair.
Secondly, the brand doesn't provide concrete proof regarding the percentage of veganism in their leather which sort of makes them complicit in greenwashing the consumer like most of the other fast-fashion brands such as Zara and H&M.
Where Does Killstar Ship From?
Killstar ships from within the UK upon receiving the orders. The brand accepts both domestic and international orders. While domestic orders take 2-7 business days for shipment to complete, international orders take around 14 to 30 days for shipment but also through the United States postal service, the shipping takes only 5-10 days! However, the shipping time can vary.
Why is Killstar So Expensive?
While there's not much to Killstar apparel and other products like shoes, bags, accessories, etc. it is for certain that as a fashion brand offering alternative clothing with the undertone of gothic and dark punk, Killstar is a fan favorite among the alternative fashion enthusiasts. Considering as it pretends to be vegan and cruelty-free, and advocates a fashion sense that breaks the norm and meets the young blood energy of Genz, it's no wonder that this fast-fashion brand generates quite a turnover.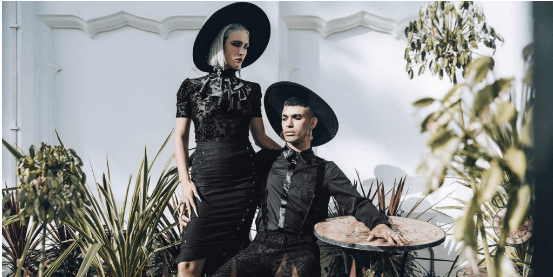 But the thing about a brand being fast-fashion is that it chooses quantity over quality and so, therefore, according to us, the fee for becoming a part of the Killstar coven is rather high or simply put, the label is rather expensive for a fast-fashion brand!
Is Killstar Legit?
Yes, rest assured Killstar is a legit brand. The brand has a fantastic goth collection that resonates bold and high energy and makes Killstar unique in its own way. Agreed the clothes are expensive but then the brand has been making its customers happy since the very start.
True-to-size gorgeous quality clothing delivered on the estimated time, and responsive customer support to help you throughout. Killstar is truly killing it all.
4 Best Killstar Alternatives Worth Trying
Given as Killstar turns out to be unethical, we fear that our awesome goth enthusiasts might be disappointed upon this little piece of information and might be in a dilemma where to stock their wardrobe from.
But we ask you not to worry for we come bearing some great sites and stores options offering totally swoonworthy and sustainable alternative slow fashion apparel:
1. Spiraldirect
Based out in England, Spiraldirect offers great alt fashion and heavy metal clothing for men and women.
2. FOXBLOOD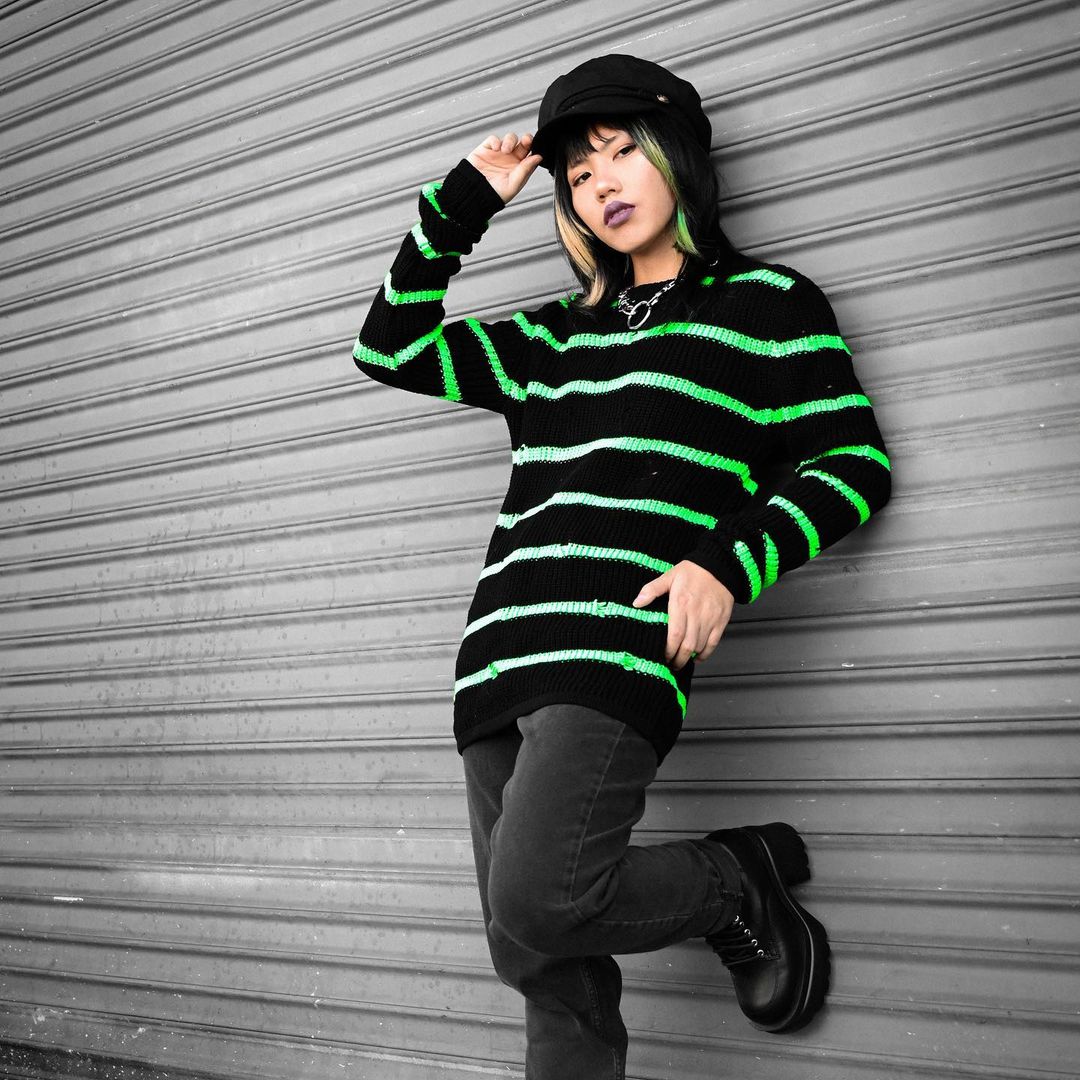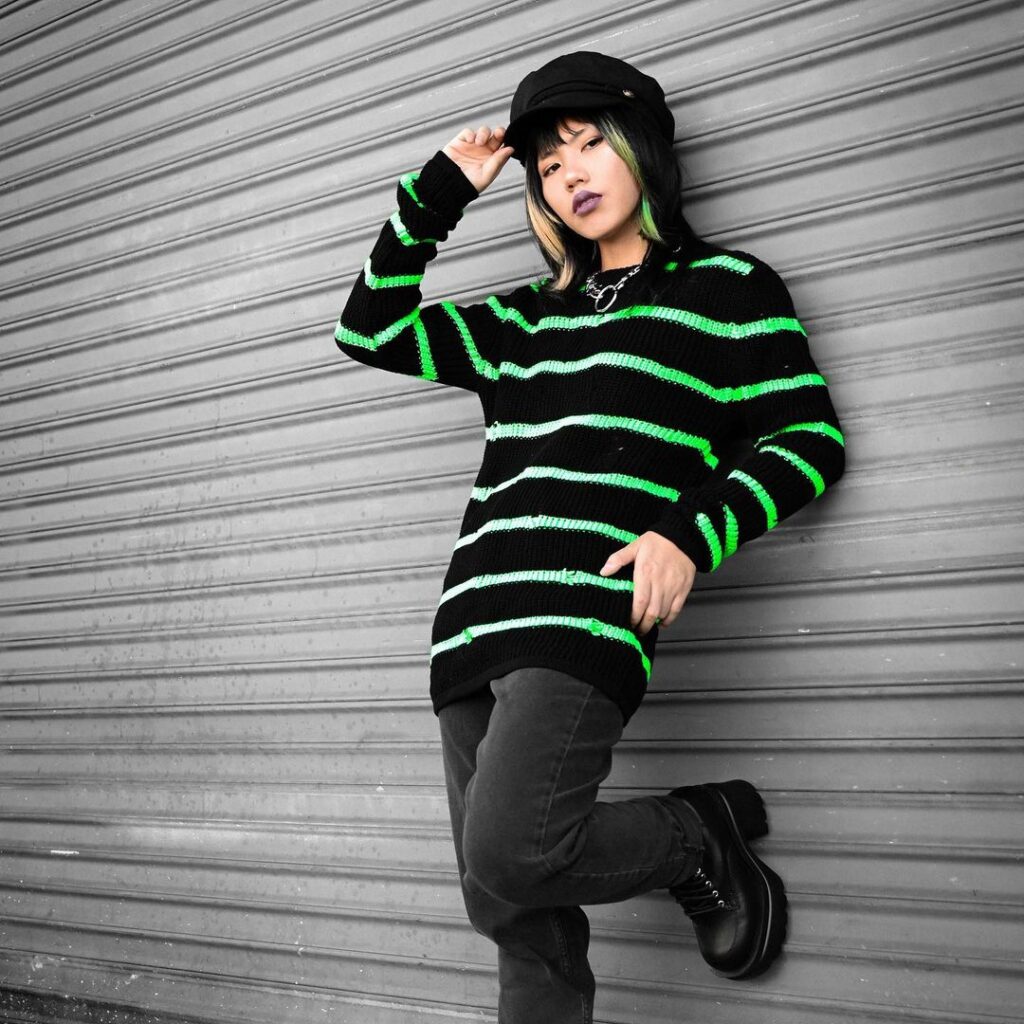 FOXBLOOD handpicks its products from all around the world and ensures its apparel is vegan and cruelty-free and is fully operated by women.
3. BLACK MAST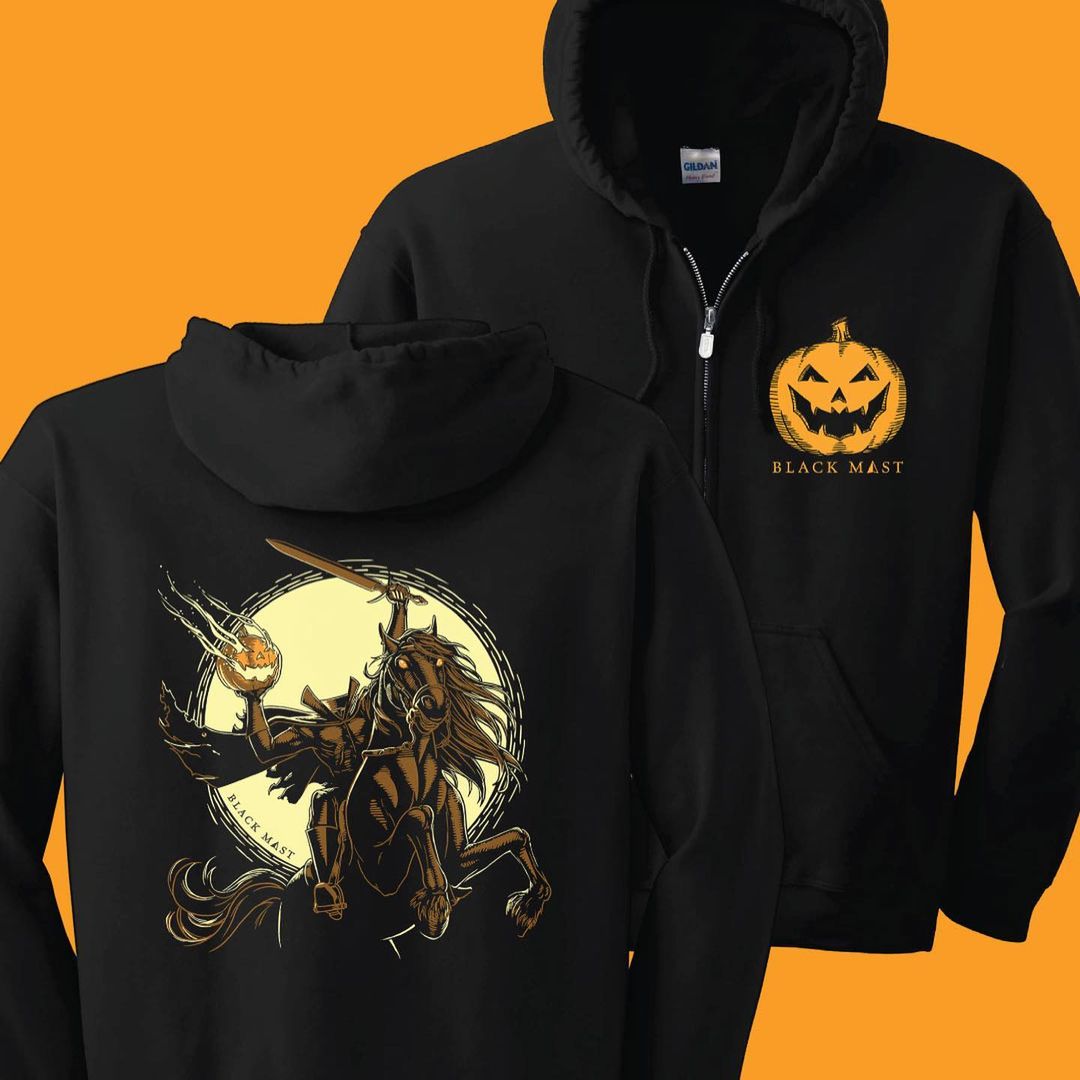 BLACK MAST is a US-based goth brand accepts the glamour of goth fashion and is high on advocating the LGBTQ community.
4. Etsy
Etsy doesn't just sell vintage and handmade apparel and accessories, but is also an option for alt clothing.
Lastly, as a general tip for our dear readers, Alt fashion gives you the freedom to DIY it on your own! 'Cuz at the end of it all, Alt Fashion breathes "breaking the norm."
Conclusion: Is Killstar a Fast Fashion brand?
Yes, Killstar is a fast fashion lifestyle brand targeted toward GenZ.