Disclosure:
Your Sustainable Guide is supported by our readers. We might receive an affiliate commission if you make a purchase using links on our website, at no cost to you.
Learn more
Yes, Lululemon is fast fashion! Considered as a prominent name in the athleisure market, Lululemon Athletica offers high-end yoga-inspired activewear to help you fulfill your most sweaty pursuits. Its chart-topping leggings are a celebrity favorite, regularly seen on famous personalities like Olivia Wilde, Kristen Bell, Rita Ora, and Camilla Cabello. With the reputation of being a 'cultural staple' among fitness enthusiasts, this brand's products are infused with style and comfort to make your workouts or yoga sessions a power-packed experience.
But while it focuses on helping people to live longer and healthier, it is actually benefiting from exploiting underprivileged garment makers in its factories. Shocked? Well, don't be; because most upscale apparel companies have a low standard of ethics and sustainability. And Lululemon is one of the biggest players that promotes sweatshops and chokes the planet on carbon emissions by using a pool of highly-toxic non-biodegradable fabrics.
In this feature, let's dig deeper to know the label inside out! Is Lululemon ethical? Is Lululemon sustainable? All your queries will be solved here. Keep scrolling! 
What is Lululemon?
Lululemon Athletica is a Canadian multi-national athletic clothing company that is here to inspire you to live '#thesweatlife' every day. Its collection comprises of yoga-inspired activewear, including tanks, leggings, sports bras, shorts, joggers, sweaters, jackets, and undergarments. It also has a good selection of hair accessories, bags, yoga mats, water bottles, and personal care products, like deodorant and dry shampoo. 
It trademarked its original fabric in 2005— Luon, which consists of nylon microfiber at a higher-than-average amount. Since then, the brand has engineered several different types of materials fit for athleisure apparel, with combinations of compression and moisture-wicking designs.
Lululemon is primarily known for its most-hyped 'buttery soft' range of leggings made from the label's fastest-drying fabrics— Everlux and Luxtreme. These leggings are priced close to $90 and have a crazy fan following as they hug the body so well that even a fierce cardio workout won't budge them. Its overall product range starts at a price of $25.
New collections are dropped every Tuesday, and every Thursday, the unsold stock is updated in their sale section named "We made too much," at discounted pricing. Quite a clever way to push down old inventory enticing its consumers in a never-ending circle of shopping. Currently, Lululemon's net worth stands at $39.13 Billion.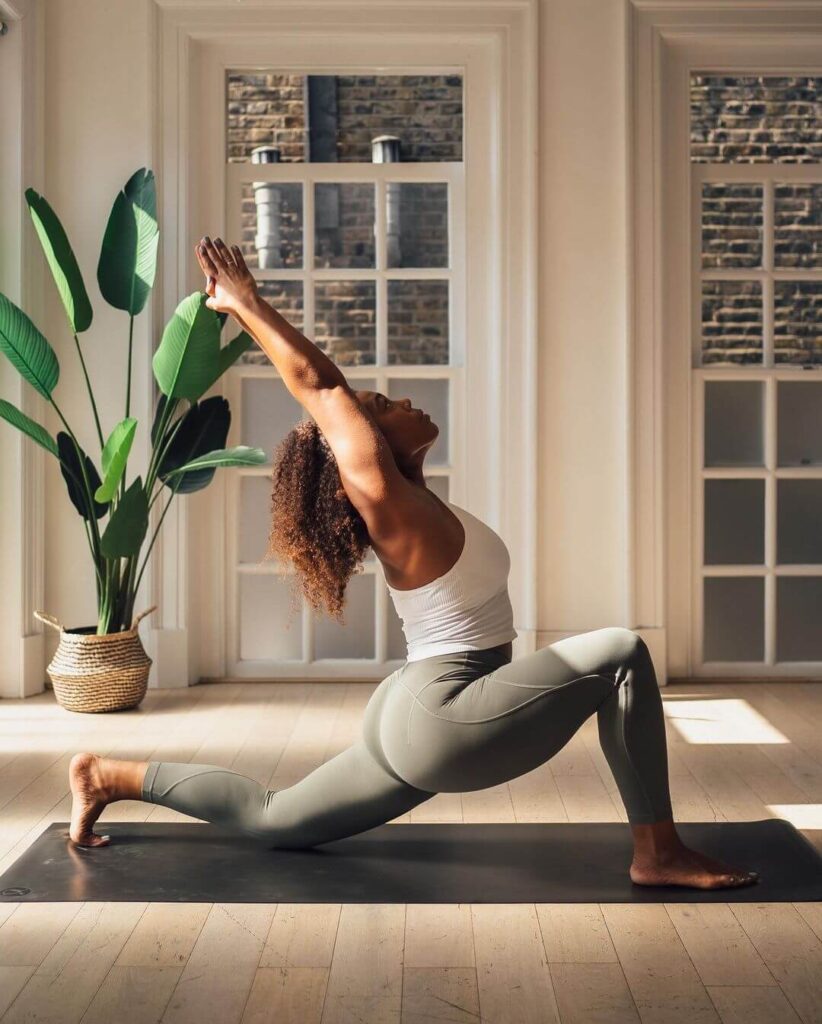 When Was Lululemon Founded?
Lululemon was founded in 1998 by Chip Wilson in Vancouver, Canada, with its first freestanding outlet opening up in November 2000. The company's original stock launch was in July 2007, where it raised a good $327.6 million by selling shares worth 18.2 million.
In 2013, it appeared on Fortune's Fastest-Growing Companies list for the third time in a row. Later that year, in December, founder Chip Wilson announced his resignation from the Chairman post.
As part of its expansion plan, Lululemon first set foot on European soil in 2014 by opening its flagship store in Covent Garden, London. Next year in February, Wilson announced his resignation from the company's board. Although the founder is no longer a part of the company, his eye for constant innovation and a team of some super-talented designers is why Lululemon is so successful today.
In 2021, the publicly traded company generated revenue of over $3 billion and forecasted sales of $7.944 billion to $7.994 billion in Q3 of the 2022 fiscal year. Also, in recent news, billionaire Chip Wilson and his wife, Summer, revealed a philanthropic move by donating Canadian $100 million (USD 75.8 million) to the B.C. Parks Foundation to conserve the natural province of the region.     
Where is Lululemon Located?
Lululemon is headquartered at 2285 Clark Drive, Vancouver, Canada. The athleisure label has over 29000 employees and sells its merchandise on its website and through its 574 physical stores located internationally in 17 countries. About 60% of its products are manufactured in factories across China. The remaining 40% are produced by manufacturers scattered in 26 countries, including the U.S., Canada, Taiwan, Israel, Indonesia, Bangladesh, India, Cambodia, Vietnam, South Korea, Malaysia, Sri Lanka, and Peru.
Where Does Lululemon Ship From?
At present, Lululemon ships to 78 countries, and new locations are added regularly. The brand takes about 1-2 business days from the order placement day to dispatch its shipments. While it has multiple warehouses, products are usually transported from one of its physical outlets located closest to your address. It uses third-party courier services like USPS, FedEx, UPS, DHL, and Lasership for international shipping.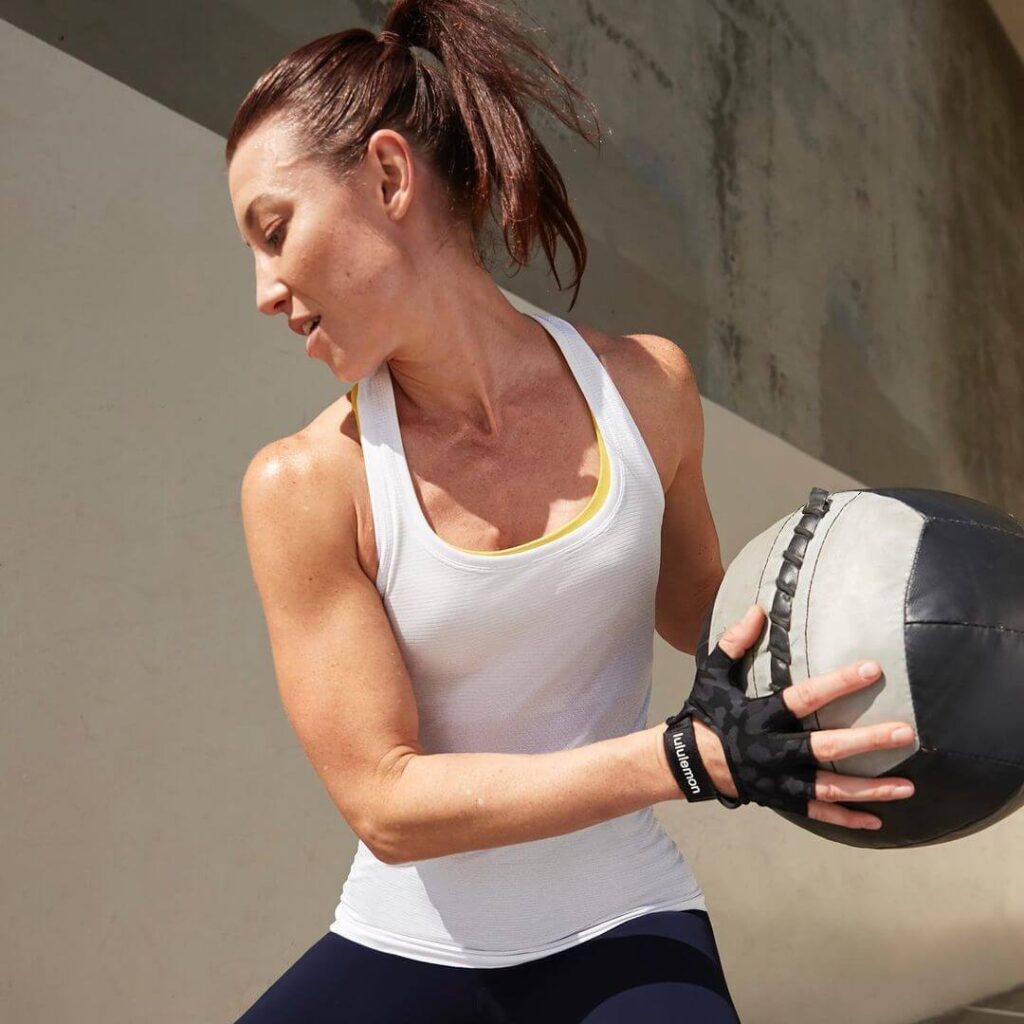 Is Lululemon Ethical?
No, Lululemon is not ethical. None of its factories are fair trade certified by labor standards and ethics, so there's no guarantee that workers' health and safety are taken care of. This also makes the application of fair living wages and other crucial labor rights doubtful. In fact, reports by The Guardian prove that workers making its signature leggings in its Bangladesh factory are not paid decent living wages. Plus, they are subjected to regular verbal and physical abuse if they leave early from work or break any rules.
Also, there is no concrete evidence that the brand follows responsible practices to support diversity and inclusion (like gender equality at factories) in its supply chain. In the Fashion Transparency Index, it received a score of 52%, which is not very positive. It has a Vendor's Code of Conduct set by the International Labor Organization (ILO) that needs to be maintained by all its subcontractors and suppliers. But there's no assurance that every supplier in its supply chain is actually abiding by these standards.
Furthermore, its products at the final stage of production are sourced from countries with an extreme risk of labor abuse, like China, Cambodia, Vietnam, and Bangladesh. And to top it all, Lululemon has also been connected with sourcing cotton from the Xinjiang region of China. This area is at risk of forcing Uyghur laborers to work under deplorable conditions and is a modern-day example of slavery.
However, the brand has started to focus on workers' well-being by supporting projects on health, meditation, and education initiatives. In 2022, it supported vendor grants to 12 different suppliers to initiate such philanthropic efforts. But then, what about the remaining?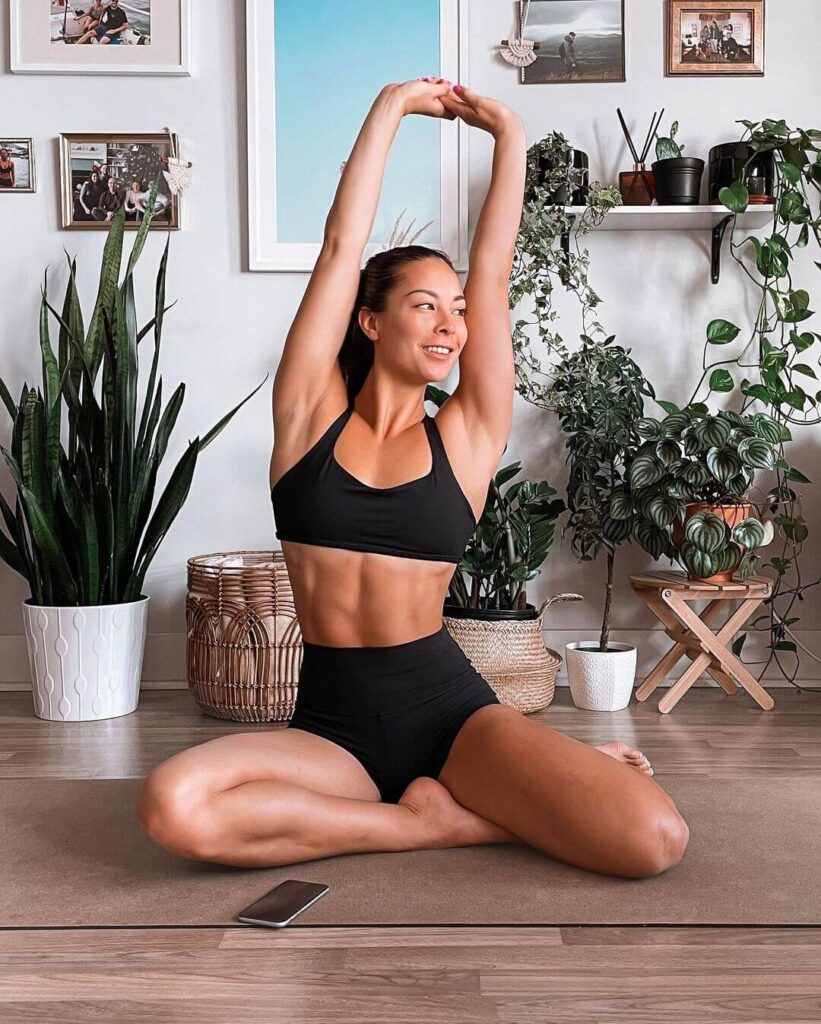 Does Lululemon Use Child Labor?
Lululemon claims that it has a zero-tolerance approach for involuntary or child labor. However, it doesn't own all of its production units. It majorly sources products from developing countries where labor is cheap and people as young as 15 years of age are eligible to work. So, with that in mind, it is quite unclear if the company benefits from child labor. Although what is really happening behind the factory doors is a whole new story!  
Lululemon's Animal Welfare Policies 
Lululemon's animal welfare policies definitely have room for improvement. While it doesn't use exotic animal skin and hair, fur, leather, or angora, many of its products are made from wool, and down feathers. The company claims that it sources its animal-derived materials responsibly, where the down are sourced from farms accredited by the Responsible Down Standard. However, the wool used by the company isn't certified; hence there's no telling about their origins.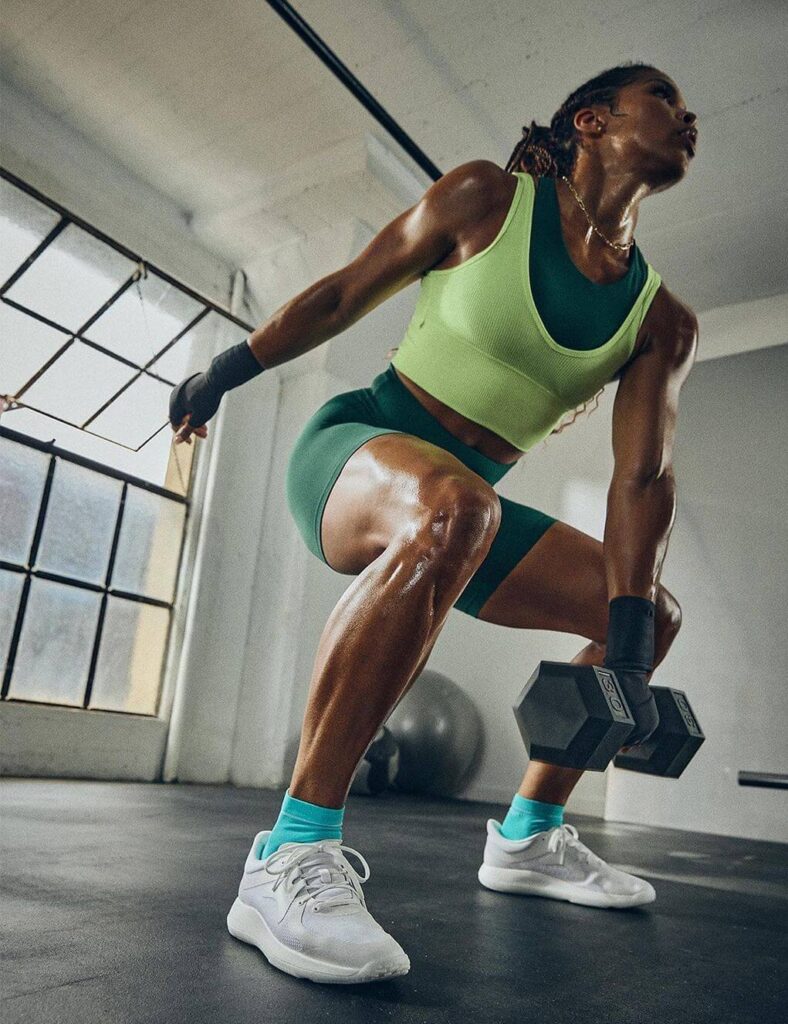 Is Lululemon Sustainable?
No, Lululemon is not completely sustainable as of now. But the company has big plans for sustainability (let's see how that goes)! For now, only some of Lululemon's products are made using eco-friendly fabrics, like recycled materials, lyocell, modal, etc. But it heavily relies on toxic synthetic materials like virgin nylon, lycra, and spandex for crafting its products, including its bestselling leggings. Even items like sweatshirts and tees are made from conventional cotton, despite of the fact that more 'green' alternatives exist.
Lululemon claims sustainability as one of its core principles, but its efforts are not good enough. On its website's sustainability section, the company talks about implementing ways to improve its environmental impact. It plans to launch 'resell and repair' programs by 2025 to keep clothes out of landfills. Furthermore, it has laid down science-based targets to reduce 60% of carbon emissions generated from its owned operations and supply chain by 2030.
However, Lululemon's goals are not on track. As there is no evidence that the brand has taken meaningful actions to eliminate hazardous chemicals and reduce its water usage in its production process. Plus, what about implementing ways to fix its partner factories' greenhouse gas emissions and unsustainable approaches? Again, they use plastic packaging for transporting finished products out of distribution centers.
The positive part? Lululemon is a member of the Sustainable Apparel Coalition and The Climate Group's RE100, who are a third-party evaluator of ethical and sustainable fashion. Hence, it is a sign that the company will take steps to walk the path of sustainability in the future. Also, it plans to hit 100% renewable energy across its offices, stores, and factories in North America.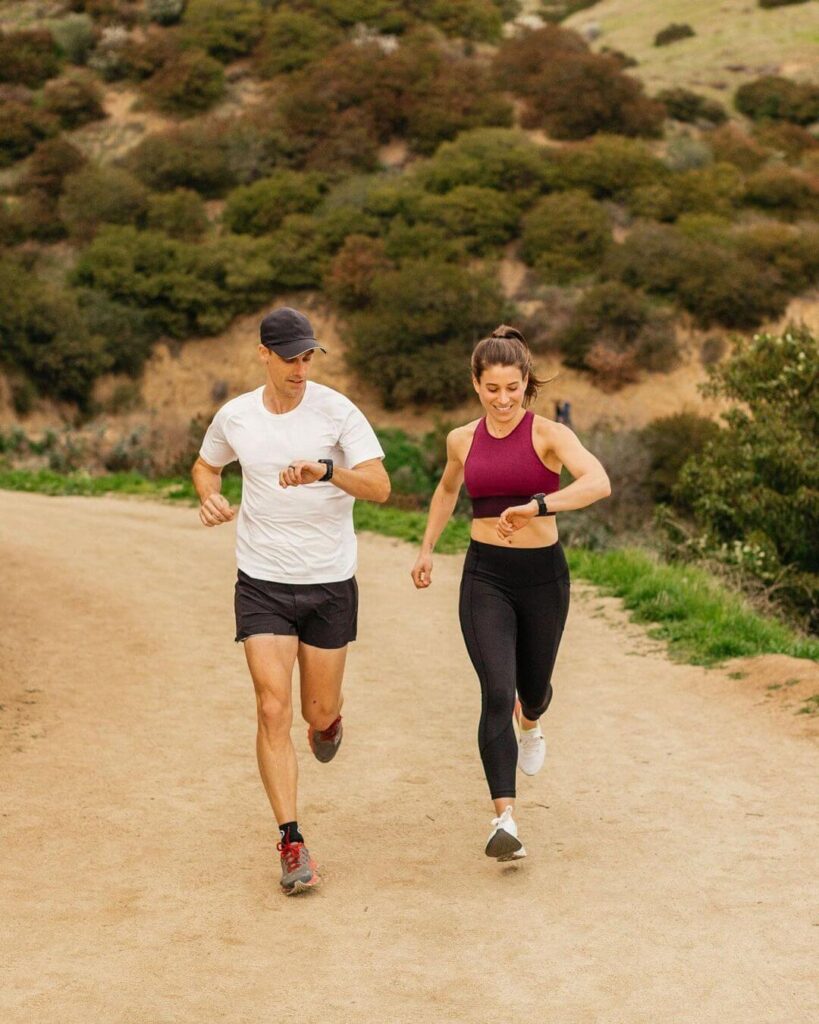 Is Lululemon Fast Fashion?
Yes, Lululemon is fast fashion. Its product category is in the same league as brands like Halara that overproduces more than it needs to. The only positive? Its clothes are not trend-driven— meaning they won't go 'out of style' in a couple of months, so you can use them for as long as you want to. And they are not really cheap, so they are usually bought by people who love to invest in luxurious activewear. However, the good news ends there!
Because Lululemon follows all the other features of a fast fashion business model, including speedy production, frequent collection drops, high-impact toxic raw materials, and sweatshop manufacturing. And yes, it does encourage overconsumption with those flashy advertisements and sales to keep adding to your athleisure collection.
Lululemon has been into some serious greenwashing in its pretense of being ethical and sustainable. Whereas majority of its products are manufactured in developing countries offering cheap labor, and using materials that emit dangerous levels of emissions. So while it is not entirely a fast fashion label, it's still an apparel brand that you should steer clear of.
Is Lululemon Legit?
Yes, Lululemon is absolutely legit. The activewear label has a pool of satisfied clientele worldwide, rating its products for their amazing quality, durability, and style. However, a significant number of consumers have criticized the brand for its poor customer service, faulty garments made in sheer cheap quality, and no refunds. These reviews were basically of online orders, so Lululemon, maybe you need to work on your digital support system.
Some of the Best Sustainable Alternatives to Lululemon
Shopping from sustainable fashion brands offering similar product lines to Lululemon is a way better and more conscious approach. Labels like Girlfriend Collective, Tentree, Wolven, and Threads 4 Thought are doing their best to make thoughtful clothing keeping the planet and its people in mind. Let's check them out!
1. Girlfriend Collective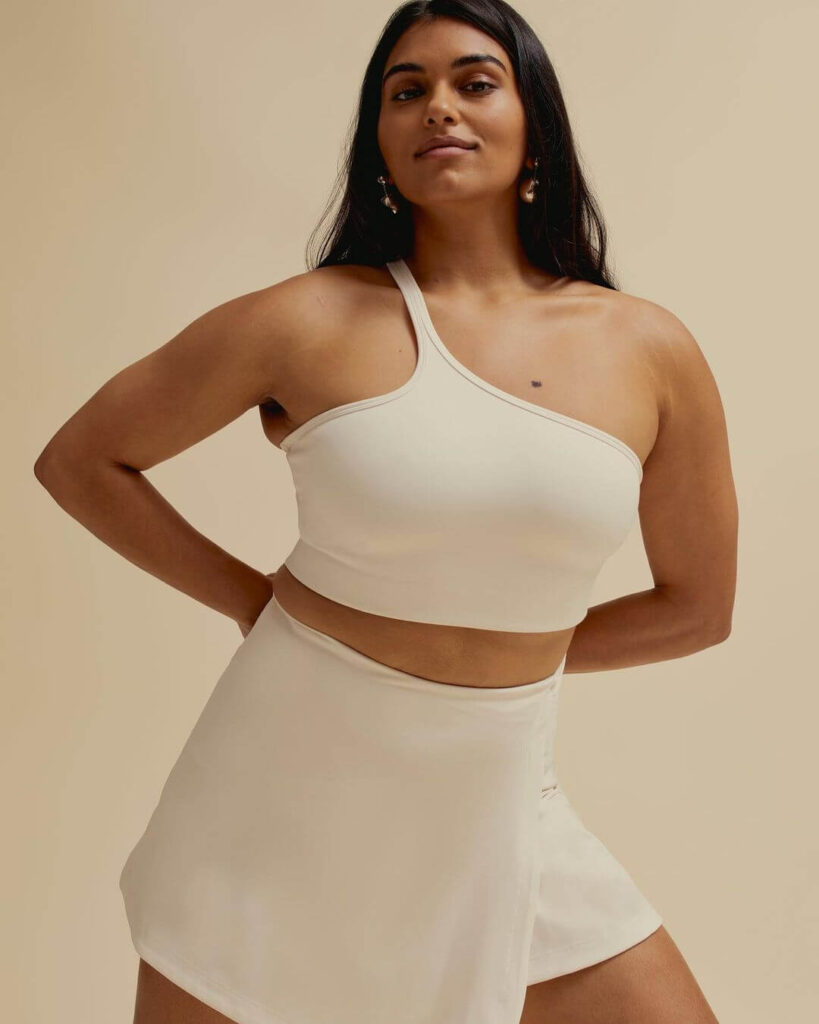 Looking for a dainty workout dress or a sizzling sports bra? Then Girlfriend Collective is at your service. As a sustainable activewear company, its website literally feels like athleisure heaven with its collection of leggings, tanks, sweatsuits, and workout bras that come in an array of vibrant and peppy colors. It engages in ethical manufacturing at SA8000 factories and uses recycled materials like ECONYL to design its high-quality clothing that comes in sizes XXS-6XL. Plus, orders are shipped in 100% recyclable packaging.
2. Tentree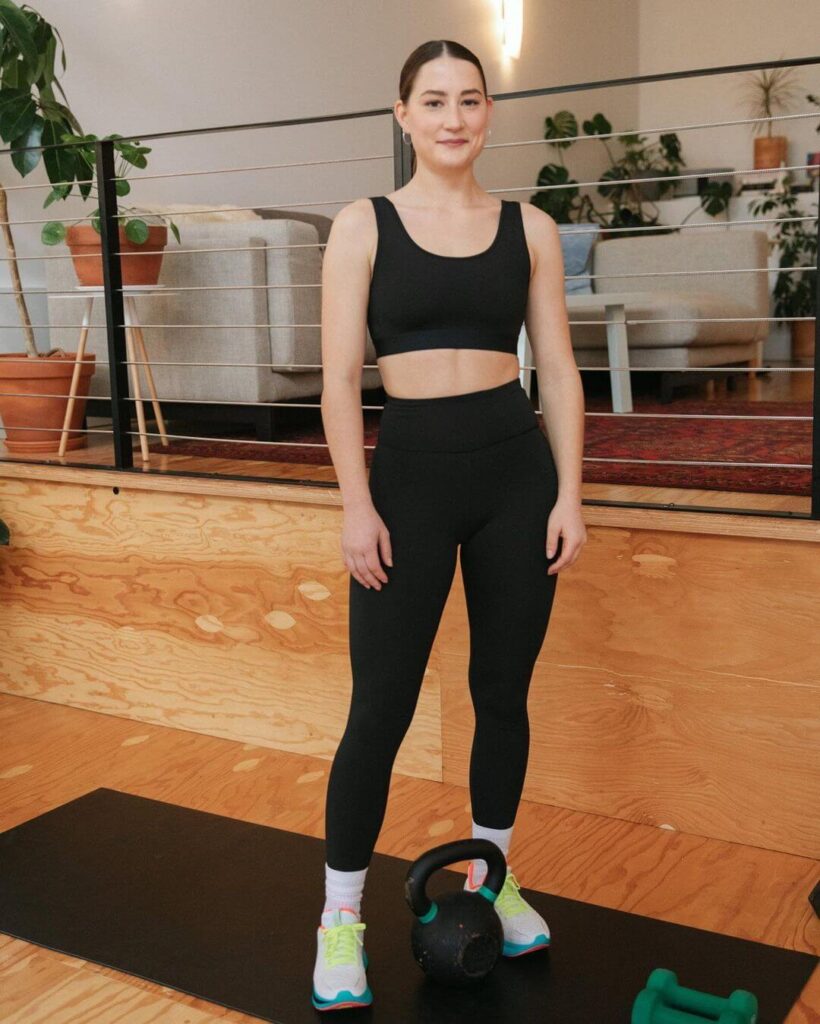 Tentree is an 'Earth-First' brand that creates a beautiful line of essentials, activewear, and outerwear for men, women, and children. Designed for a healthy and sustainable world, its clothes are made with 'clean and green' materials like hemp, lyocell, certified organic cotton, and recycled polyester. With superior quality garments that are built to last, it ethically works with fair trade facilities. As a B Corp and Climate Neutral certified label, it plants ten trees for every purchase done in an effort to regenerate ecosystems. So far, Tentree has planted over 50 Million trees and counting!
3. Wolven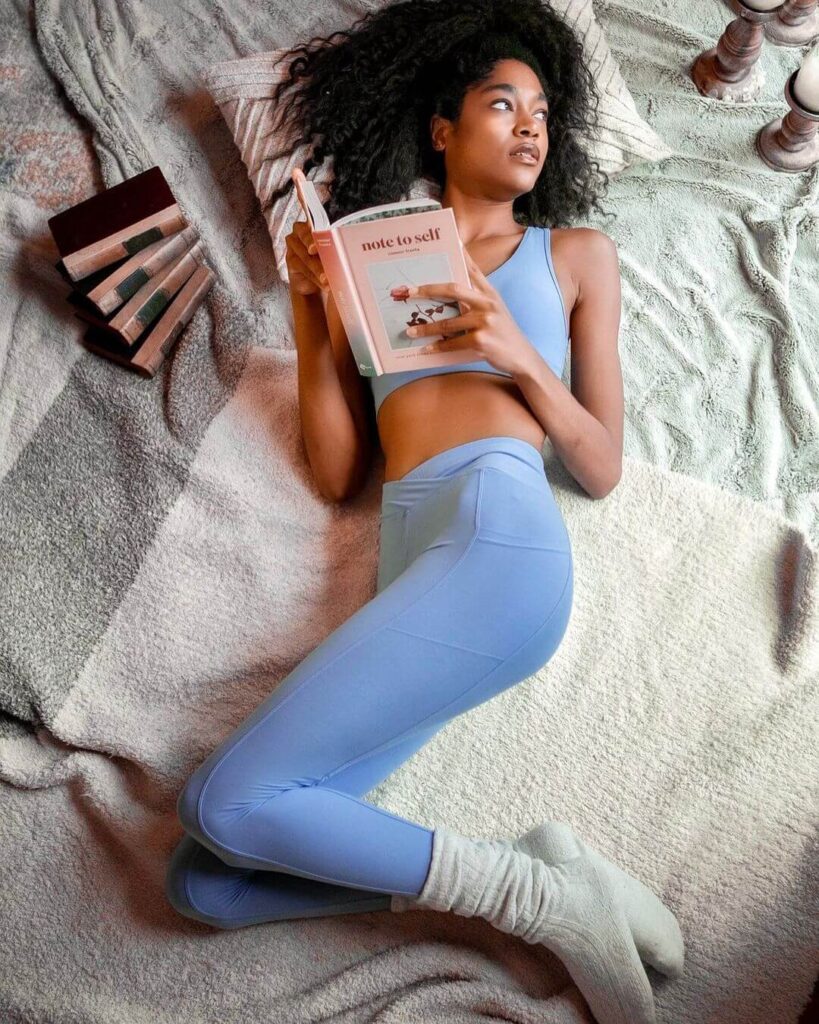 Wolven is here to make sustainability sexy! The female-founded, community-based sustainable apparel brand creates the most stunning and dreamy-printed activewear you've ever seen. With diversity, creativity, and body positivity at its core, this BIPOC-owned label is a home that dresses women to help them feel empowered and confident, regardless of their size and color. Every garment is OEKO-TEX STANDARD 100 certified to be eco-friendly as it uses sustainably sourced recycled materials like rPET to make its clothes. Plus, the brand is an ethical business through-and-through!
4. Threads 4 Thought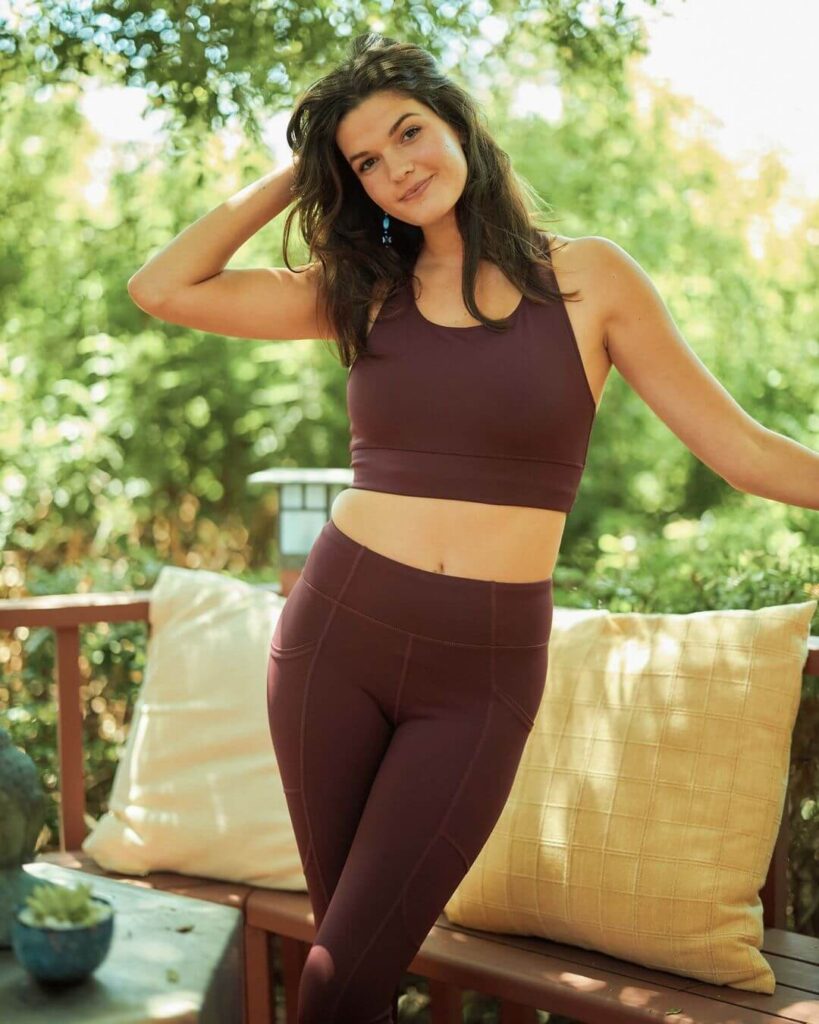 Threads 4 Thought was born with the goal of offering ethically-made, honest, and sustainable garments for modern-day women, men, and kids. Founded in 2006, its collection includes clean wardrobe essentials and athletic wear to jazz up your morning run or yoga session, or strenuous workout at the gym. 100% of their products are made from the most eco-friendly raw materials available, and the brand's main factory recycles about 80% of all its industrial wastewater. Every time you purchase from T4T, you vote for the change we all want to see in the apparel industry.
Final Thoughts…
Agreed! Activewear calls for more sturdy and durable fabrics, usually found in synthetic-based materials. However, Lululemon can easily take a sustainability approach by incorporating recycled materials like rPET and ECONYL. At least that would cut on the production of virgin synthetics and make use of what already exists. C'mon Lululemon! For the giant business you are, show some responsibility!
On another note, sustainable brands like those mentioned above cater to the same clientele, yet they're doing it in the most eco-conscious way possible. If you love a good selection of leggings, sports bras, or anything that amps up your workout regime or yoga session, please consider investing in ethical, slow and sustainable fashion brands like Wolven, Threads 4 Thought, Girlfriend Collective, and Tentree.