Disclosure:
Our editors handpick top-rated brands, vetted through our strict ratings. Purchases via our links may earn us a commission.
Learn more
Old Navy— the go-to American fashion brand famous for its budget-friendly diverse clothing options, has always been the shining star of its parent company, Gap Inc. And why not? Despite today's high inflation and consumers' awareness to shift to conscious fashion, Old Navy continues to mill in billions of profits every year. With collections for every micro-season and hundreds of new styles introduced on a weekly basis, this label has garnered a loyal customer base. So the only answer to the question, "Is Old Navy fast fashion?" Is— Yes, it is a fast fashion brand.
Undoubtedly, Old Navy has mastered the art of marketing and brand recognition with an extensive store presence. However, behind its flashy advertisements and tempting discounts lies the reality of multiple labor abuse cases that have occurred in its supply chain from time to time. While it has made significant investments in branding and became a household name in the U.S., questions remain about its environmental impact and ethical practices. Is Old Navy sustainable and ethical? Let's find out the truth!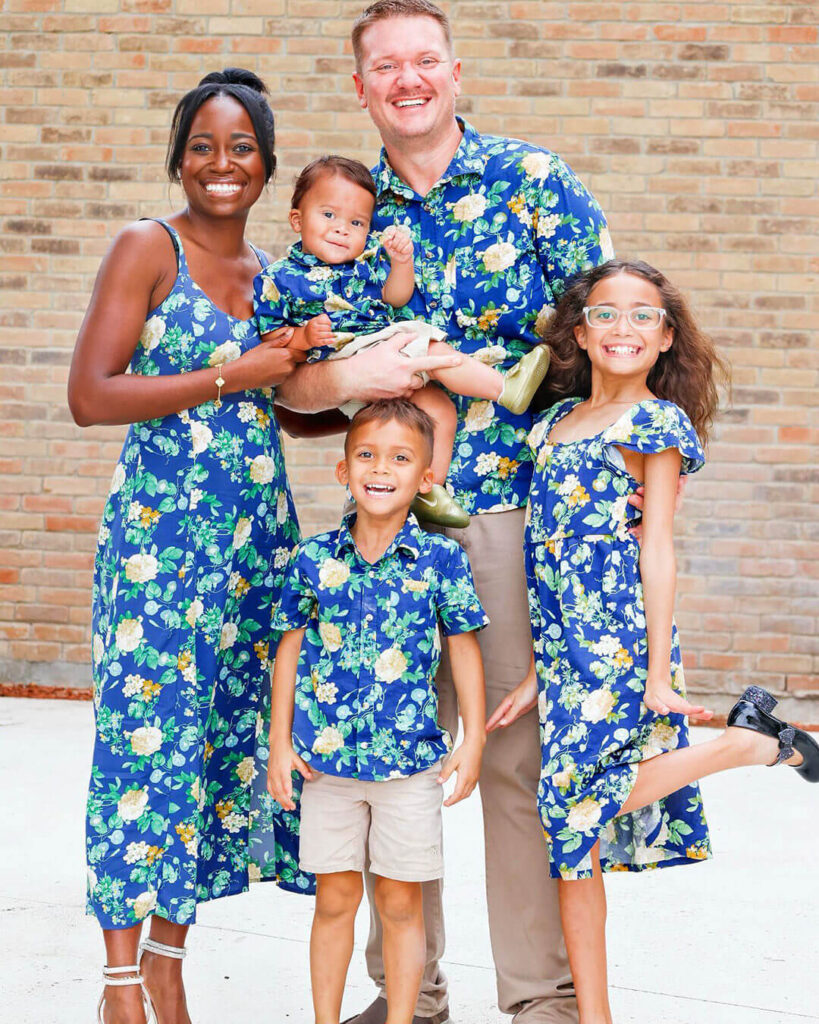 What is Old Navy?
Old Navy is a prominent American clothing brand that offers a wide array of apparel and accessories for the entire family. Their product range includes clothing for men, women, teenagers, and children. They also house maternity wear, baby clothing, and accessories like shoes and bags. Popular for its casual and fun styles, it offers everything from basics and everyday essentials to trendy seasonal pieces.
Old Navy implements a pricing strategy that is both competitive and affordable. With tank tops as low as $4, its goal is to provide garments at prices that are accessible to the majority of the masses. This pricing approach has played a significant role in the brand's success and ability to attract customers from diverse backgrounds.
As Old Navy operates under the giant GAP Inc., it is able to maintain a relatively fast turnaround time for introducing newer fashions. Latest collections are released every week to stay on top of current trends, providing customers with fresh and relevant choices. Since it has something for everyone, it has a wider customer base encompassing individuals of various ages and demographics.
When Was Old Navy Founded?
Old Navy was founded in 1994 by Millard Drexler, the then-CEO of Gap Inc. It was established as a subsidiary of Gap Inc., a renowned fashion conglomerate. The first Old Navy stores opened in March 1994 in the Californian cities of Colma, Pittsburg, and San Leandro, offering affordable and trendy clothing for men, women, and children.
From its early days, the brand experienced rapid growth and success. It resonated so much with the Americans that by the end of 1994, 42 additional Old Navy stores were launched. Also, 45 of the Gap Warehouse stores were rebranded as Old Navy. The label further gained popularity through its quirky television commercials starring personalities like Carrie Donovan, Morgan Fairchild, and the beloved mascot— Magic, the Dog.
Old Navy became the first retailer to surpass $1 billion in sales within its first four years of operation. By the year 2000, it had expanded to an impressive 500 stores. Then, in 2001, it embarked on its international journey, opening 12 stores in Ontario, Canada, marking the beginning of its global expansion. Over the years, it continued to expand its presence, opening stores in various locations and capturing a significant share of the retail market. Its focus on trendy designs, competitive pricing, and family-oriented offerings contributed to its continued boom.
In February 2019, Gap Inc. announced that Old Navy and Gap Inc. would undergo a split, resulting in Old Navy becoming an independent company. The intention behind this move was to consolidate Gap Inc.'s older brands, such as GAP and Banana, with its newer brands, like Athleta and Hill City. However, in January 2020, Gap Inc. canceled the spin-off, and Old Navy remained a part of the multinational corporation. In the fourth quarter of 2022, it generated net sales of $4.24 billion.
Where is Old Navy Located?
Old Navy is headquartered in San Francisco, California, United States. The company's administrative office is located at 550 Terry A. Francois Boulevard. As for the sourcing of its products, it has a global supply chain that includes manufacturing facilities in nearly 40 countries like China, Bangladesh, Brazil, Cambodia, Vietnam, Mexico, Pakistan, Philippines, Portugal, Egypt, Sri Lanka, and India, among others. With 1200+ stores worldwide, the brand has over 120,000 full-time employees operating across its physical stores, warehouses, logistics, and subsidiaries around the globe.
Where Does Old Navy Ship From?
Old Navy ships orders from multiple distribution centers situated across the United States, including locations in New York, Texas, Ohio, and other spots. These strategically placed centers aim to optimize the delivery process, ensuring that packages reach customers swiftly and with maximum efficiency. U.S. orders are usually dispatched between Standard 3-5 business days, and international packages typically take 7-10 working days. They also have a store pick-up option for people living in close proximity to one of their retail outlets. The brand charges varied shipping charges depending on the mode of shipping service you choose.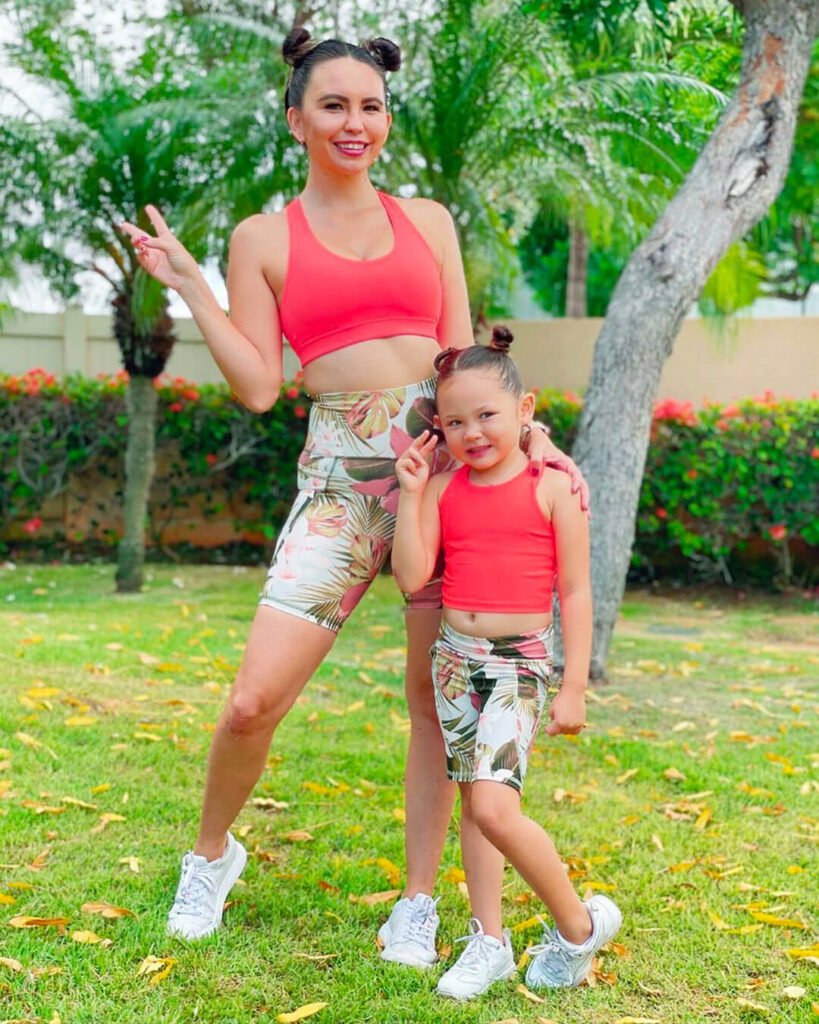 Is OLD NAVY Ethical?
No, for now, Old Navy is not completely ethical. Its production is carried out in countries known for poor labor standards and human rights issues. Gap Inc., the owner of Old Navy, has faced criticism for its involvement in the Rana Plaza tragedy and its failure to take responsibility.
Many of the countries where Gap Inc. operates lack proper government oversight regarding garment factory wages and safety. They opt for subcontracting practices to meet quick production demands, making it difficult for parent companies to monitor factory standards effectively. In some of its Bangladeshi factories, workers were found to be physically abused regularly, and pregnant women were either fired or forced to work for excessively long hours, surpassing even 100 hours per week.
To address these concerns, Gap Inc. has established a Code of Vendor Conduct that suppliers must adhere to. Audits and assessments are conducted by Gap Inc., International Labour Organization (ILO), Better Work, and the Social & Labor Convergence (SLCP) Program, to score facilities. The goal is to source 80% of products from green-rated factories by 2030, but as of 2021, only 68% of Gap Inc.'s sourcing volume met this standard.
Unfortunately, none of Old Navy's supply chain is certified for worker health, safety, or labor rights. Furthermore, the brand has made limited progress in ensuring a living wage in its supply chain and has received a score of 41-50% on the Fashion Transparency Index. While GAP Inc.'s intentions to create a clean supply chain are at the right place, the organization really needs to buckle up and act better.
Does Old Navy Use Child Labor?
Yes, Old Navy had been in the headlines for controversies over using child labor. Even, GAP Inc. had been accused of benefitting from employing minors. However, it has declared that it strictly forbids forced, trafficked, or child labor within its brands' operations and production processes.
Use of child labor by the fashion industry amounts to blatant violation of human rights and has been a point of concern for many child rights social organizations. It's shameful for Old Navy to have been a part of such scandalous sweatshop practices. With GAP's declaration, it is expected that the company will become more vigilant in its dealings with suppliers.
Old Navy's Animal Welfare Policies
GAP Inc. has a formal animal welfare policy stating that all of its brands are angora and fur-free. Also, it doesn't use leather, exotic animal hair, or exotic animal skin. But down and wool are an active part of its product composition. And while the organization claims to source its down from ethical suppliers and wool from non-mulesed sheep breeders, there is no evidence to back this claim.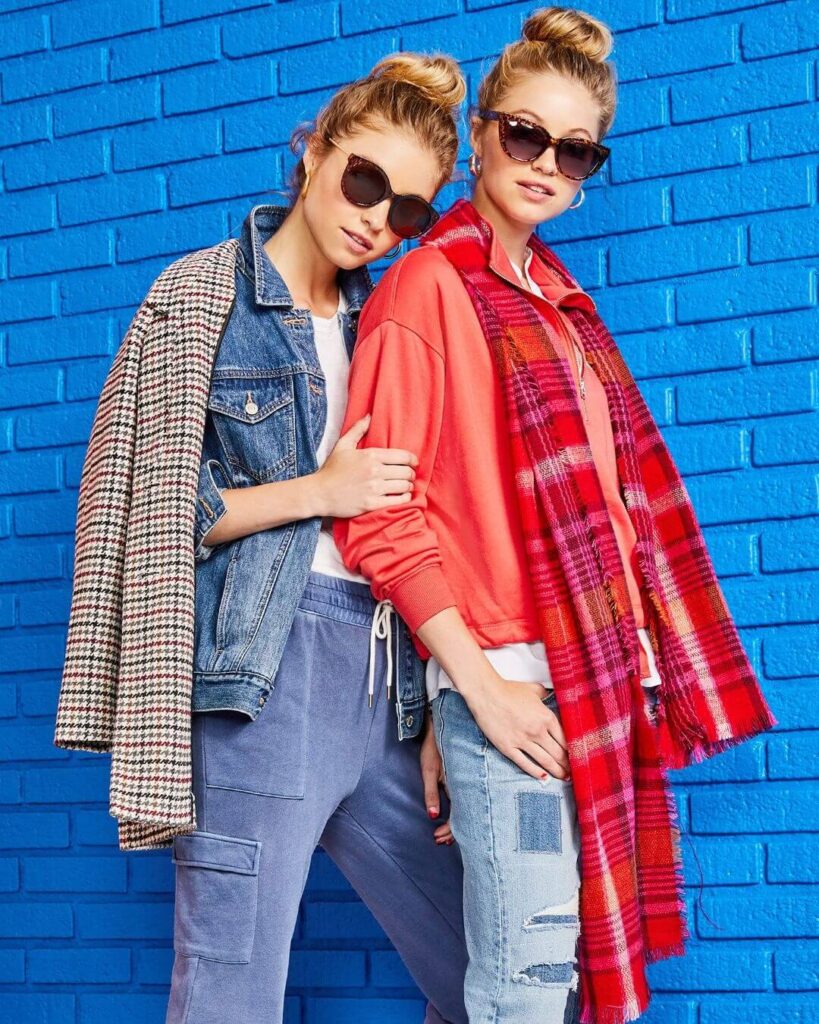 Is Old Navy Sustainable?
Old Navy has stationed some promising sustainability initiatives, but the brand has a long way to go to eliminate its negative impact on the planet. It is to be noted that since Old Navy is a subsidiary of Gap Inc., the 'green commitments' for the entire brand portfolio can be found on Gap Inc.'s sustainability page. For starters, the organization has incorporated environmentally friendly practices, such as using recycled materials (recycled polyester and recycled cotton) and implementing water reduction initiatives in its denim production processes. However, a significant portion of its clothing still relies on synthetic fibers like acetate, nylon, spandex, and acrylic, which are known to have detrimental effects on our ecosystem.
By 2025, GAP Inc. aims to source 100% of cotton from more sustainable options, including Better Cotton, verified US-grown organic cotton, along with cotton from recycled and regenerative sources. Since 2022, the corporation has already ceased using wood-derived fibers from ancient and endangered forests. And, by 2025, it intends for at least 45% of its polyester to come from recycled sources (rPET).
Furthermore, the American retailer seeks to eliminate unnecessary and problematic plastic packaging. While Gap Inc. aims to be carbon-neutral across its value chain by 2050, they have set a 30% greenhouse gas emissions reduction target (Scope 3) in their supply chains by 2030. In 2021, it has already achieved a 25% reduction in Scope 3 emissions compared to 2017 levels.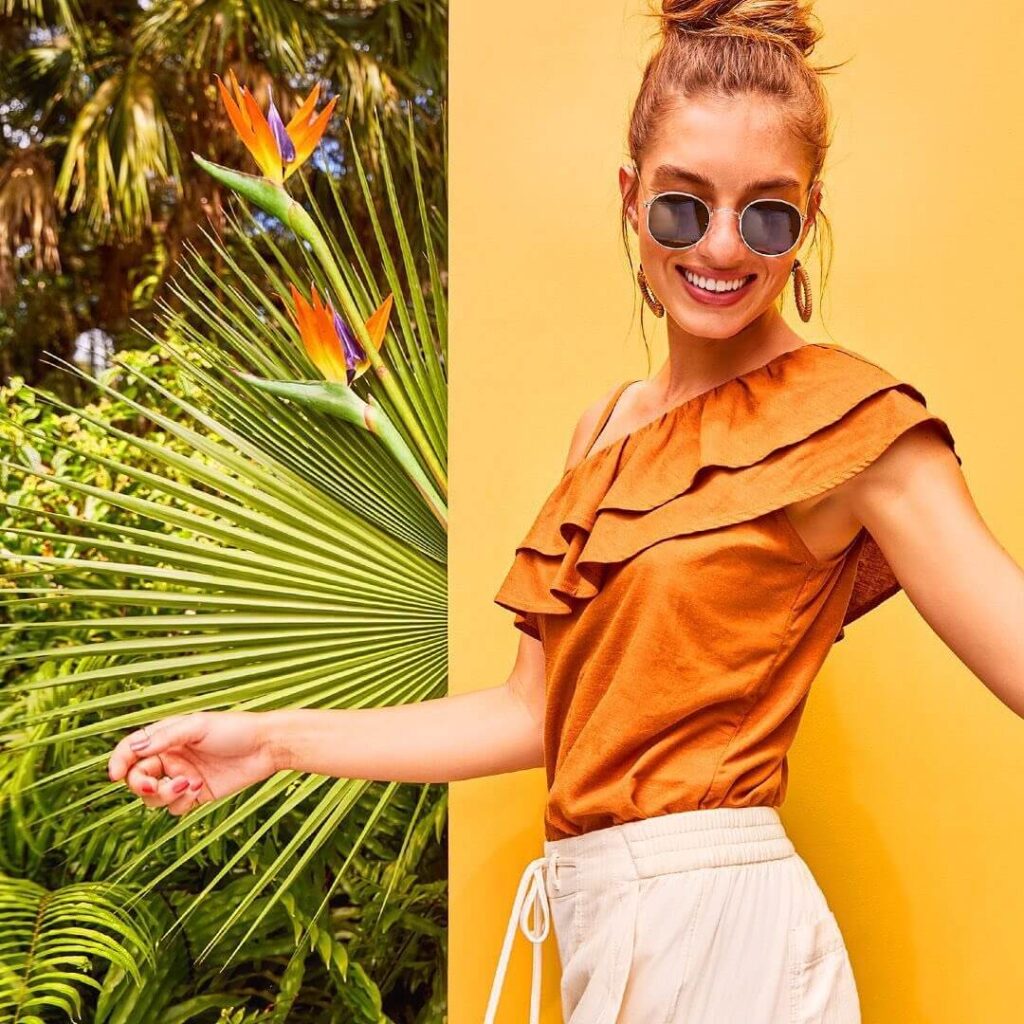 Is Old Navy Fast Fashion?
Yes, Old Navy is a fast fashion retailer. It mass-produces large volumes of styles inspired by rapidly changing fashion trends and sells them at an affordable price point. The company sources its products from countries with lower labor costs and potentially questionable labor practices. In fact, it has been in the news multiple times for violations of labor laws and engaging with sweatshops and child labor.
With hundreds of new designs dropped at a regular pace, this brand encourages overconsumption with regular promotions and discount schemes, tempting customers to purchase more. All these signs point out that the label very much functions on a fast fashion business model.
Is Old Navy Legit?
Yes, Old Navy is totally legit. The American clothing retailer is quite a hit, particularly among the locals who have an inclination towards its quality of clothing. However, there have been a significant number of complaints from consumers who experienced terrible customer service, received the wrong products, had a hard time with their return policy, and whatnot.
Some of the Worst Fast Fashion Brands Similar to Old Navy
The environmental impact of fast fashion is profound due to the large-scale production and usage of harmful synthetic materials, resulting in toxic waste that damages local ecosystems and communities. Furthermore, workers in fast fashion factories endure hazardous working conditions, including exposure to dangerous chemicals, poor air quality, and overcrowding, which sometimes tragically contribute to factory accidents. J.Ing and Halara are some of the worst fast fashion to avoid at all costs.
Some of the Best Sustainable Alternatives to Old Navy
There are several sustainable clothing brands in the market that offer beautiful investment pieces that you can wear multiple times, dress up or down in countless ways and still look effortless. Always! That's the beauty of sustainable collections because they are thoughtfully designed to stay in your closet for years to come. Some of the best eco-friendly brands that you can consider shopping from are MATE The Label, Whimsy+Row, Fair Indigo, and Unspun.
1. MATE The Label
For clean and cozy essentials, MATE The Label has got you with its timeless and minimalist clothing. With the goal to help you "Dress Clean," it emphasizes on ethical and sustainable practices and uses gentle-on-the-skin materials like Tencel lyocell, organic cotton, linen, and more. The brand is committed to transparency and works with fair trade manufacturers in Los Angeles, guaranteeing decent working conditions and payment of living wages. As an advocate of circular fashion, it has a recycling initiative that accepts your old garments and transforms them into fresh MATE products.
2. Whimsy+Row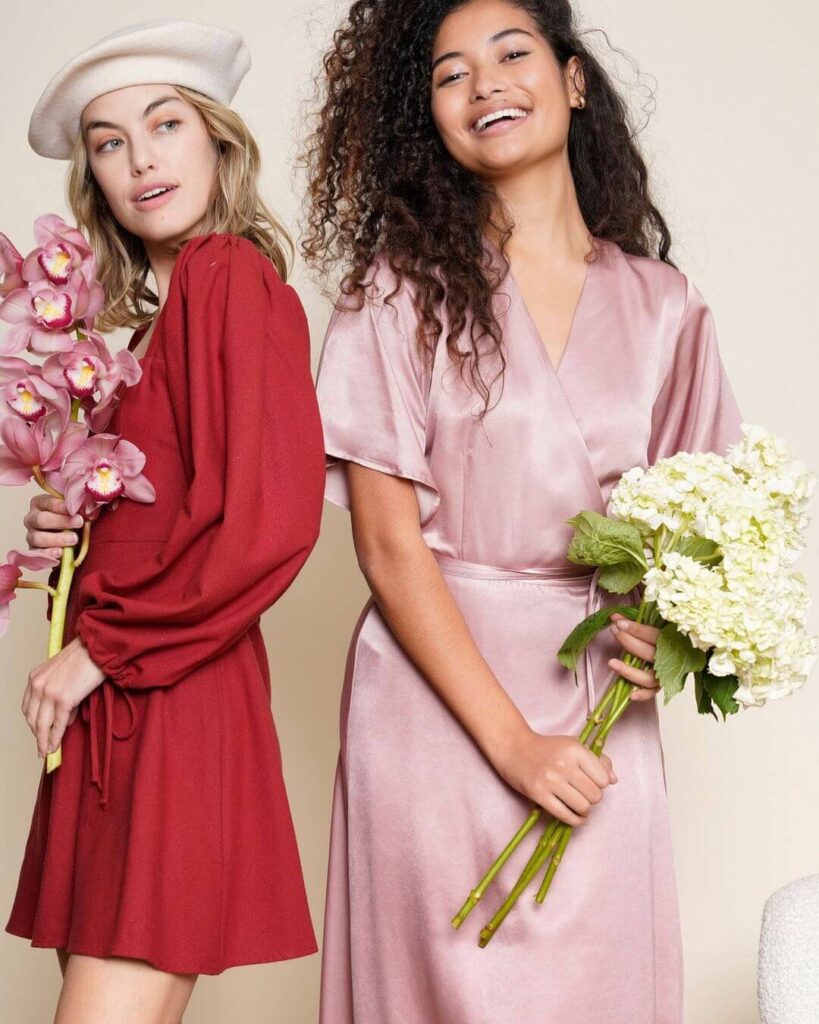 If wearing chic dresses and cute tops is your thing, then Whimsy+Row will keep you hooked. With a focus on elegant silhouettes, it creates garments that are both fashion-forward and sustainable. By combining its planet-friendly values and contemporary aesthetics, it offers a range of styles for sizes up to 3XL in small-batch collections to help you stand out in the crowd. The label utilizes certified organic cotton, linen, and Tencel lyocell and even sources deadstock fabric for clothing production. Based in Los Angeles, it works with a local fair trade workshop, located within a few miles from its office.
3. Fair Indigo
Fair Indigo is a fair trade fashion brand that offers a selection of organic cotton tees and everyday staples, perfect to help you build a sustainable capsule wardrobe. They solely use organic Peruvian Pima cotton and eco-friendly dyes to create the softest of garments. Fair Indigo works with a small family sewing workshop in Lima, Peru, that ensures fair wages and safe working conditions for their workers. Their strong commitment to social responsibility has led to the establishment of the Fair Indigo Foundation, which donates to schools to help provide education to the impoverished kids of Peruvian communities.
4. Unspun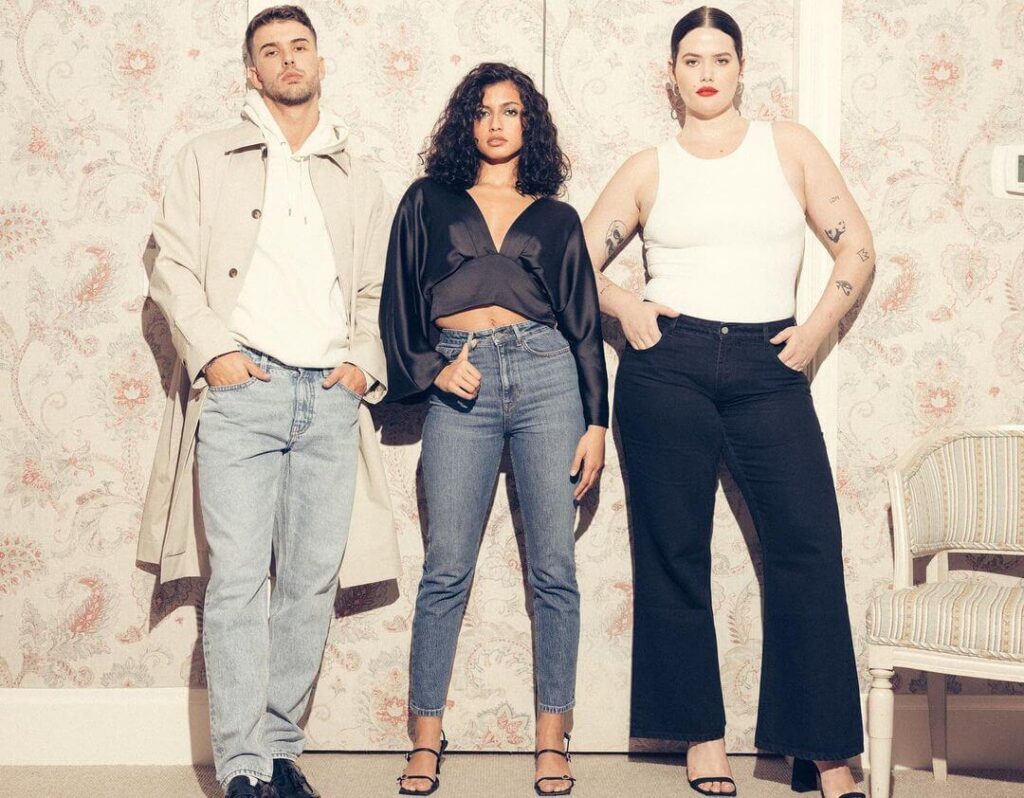 Unspun is an innovative sustainable brand that specializes in custom-fit denims. They utilize 3D scanning technology to create made-to-measure jeans, minimizing waste and ensuring a 100% perfect fit. The label places a strong emphasis on sustainability, using recycled and organic materials whenever possible. As a B Corporation, its production process focuses on reducing energy consumption and water usage. Plus, it is dedicated to transparency and provides detailed information about its materials, manufacturing, and social impact. With a unique approach to custom-made denims, Unspun offers a waste-free solution in the fashion world.
Concluding Thoughts…
With the increased pressure on clothing companies to adapt to sustainable business practices, Old Navy is mending its ways with more responsible operations, but it has miles to go to truly become a conscious brand. Additionally, among the GAP Inc. conglomerate, Old Navy stands out as the most fast-paced fashion brand. Its lack of focus on garment quality highlights the importance of longevity and circularity in ecological claims, even if it meets certain sustainability and ethical standards. So till the label actually starts to rigorously work on its plans, it's logical for us to support conscious brands that are rooted in sustainability from the start.
FAQs
Is it ethical to shop at Old Navy?
No, it is not ethical to shop at Old Navy as the brand lacks an ethical supply chain. Consumers should refrain from supporting a company that does not prioritize ethical practices in its production and sourcing.
Where does Old Navy get their clothes from?
Old Navy sources its clothes from various locations around the world, specifically countries known for their low labor standards and potential ethical concerns.
What are Old Navy clothes made of?
Old Navy clothes are made of a variety of fabrics, including both natural and synthetic fibers. Common materials used in their clothing include cotton, polyester, rayon, nylon, and spandex, among others.