Disclosure:
Our editors handpick top-rated brands, vetted through our strict ratings. Purchases via our links may earn us a commission.
Learn more
Is H&M fast fashion?? Yes, without ant doubt! The Swedish clothing retailer operates on a low-cost, large-volume, trend-oriented business model. It duplicates the latest catwalk styles and doesn't guarantee ethical labor conditions in its factories. Plus, it has been a regular in the headlines for engaging in irresponsible business practices, including being one of the top polluters of the fashion industry. So, Yes! H&M is notoriously ruling the fast fashion scenario in every sense.
With creative marketing strategies, collaborations with celebrities and luxury fashion houses like Karl Lagerfeld, Alexander Wang, and Balmain, this brand bridged the gap between high-end labels and high-street prices. But while it hops from trend to trend, it talks of being planet-positive and claims to be moving towards sustainability. So, is H&M sustainable? Is it ethical? Let's find out!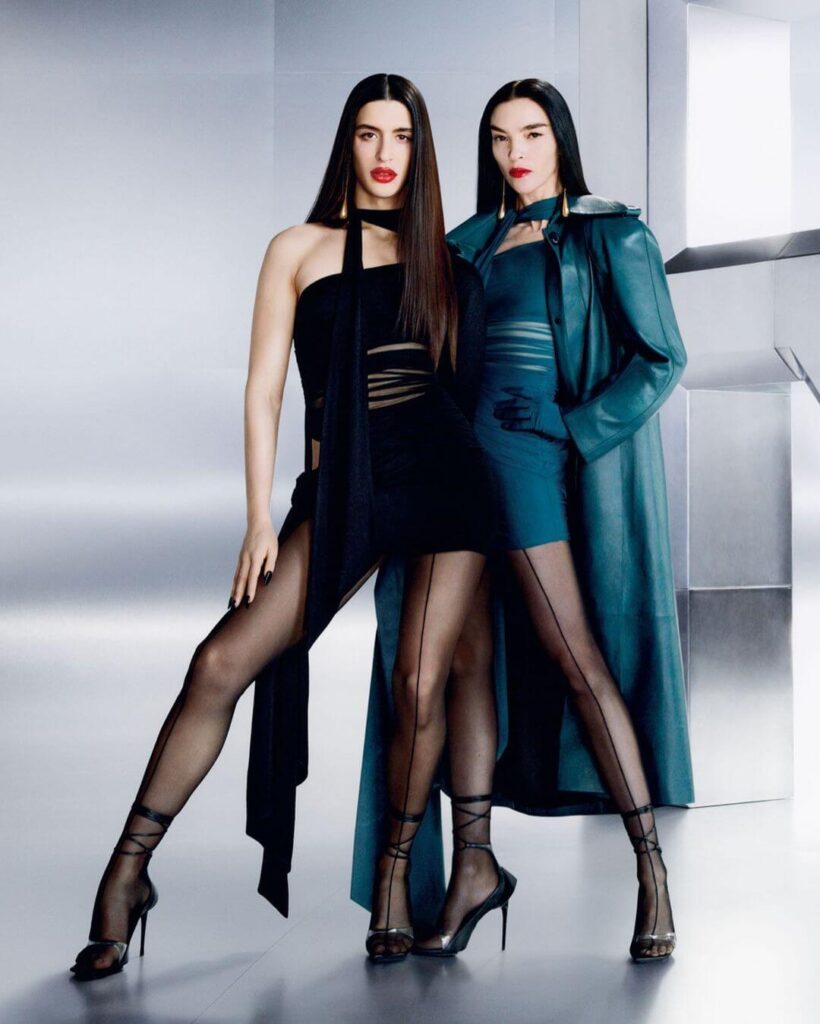 What is H&M?
H&M, short for Hennes & Mauritz, is the world's second largest fashion retailer, offering a vast array of products, including clothing, accessories, footwear for men and women, along with home decor. With its fast-fashion business model, the label is famous for trendy and affordable apparel, targeting a broad customer base of Gen Z and Millennials combined. However, its broad product range is designed to cater to people of different ages and style preferences, making the brand accessible to a wide audience.
As one of the pioneers of fast fashion, H&M has a quick turnaround time and drops fresh collections frequently to help shoppers stay 'in vogue' with the latest fashion fads. This agility in responding to market demands has helped the brand maintain its relevance and competitiveness in the fashion industry.
When Was H&M Founded?
H&M, originally known as Hennes, was founded in 1947 by Erling Persson in Västerås, Sweden. The company, initially, operated as a women's clothing store and opened its second outlet in Norway in 1964. Later, in 1968, Hennes acquired the hunting apparel retailer Mauritz Widforss, which led to the inclusion of menswear in its range and the establishment of Hennes & Mauritz, commonly known as H&M.
Over the years, H&M experienced significant growth, expanding its operations globally. It debuted on the Stockholm Stock Exchange in 1974 and, soon after, in 1976, opened its first overseas store outside of Scandinavia in London. The Swedish fashion chain further expanded across Europe, and in 1998, it launched its e-commerce website to reach a broader audience. In March 2000, H&M entered the United States market, setting up store in New York City and continuing its expansion into various countries worldwide.
Currently, Stefan Persson is the Chairman of the H&M Group, which acts as the parent company of H&M, Arket, Weekday, & Other Stories, Cos, AFound, and Monki. And Helena Helmersson serves as the organization's Chief Executive Officer. The company generated a whopping revenue of $22.25 billion in 2022.
Where is H&M Located?
H&M is headquartered in Stockholm, Mäster Samuelsgatan 46A, Sweden, and has offices all across the globe. The fashion giant sources its products from various regions of Asia, Europe, and more. It works with a wide network of independent suppliers and manufacturing partners in about 40 countries, including China, Bangladesh, India, Turkey, and many others.
To date, H&M Group has a presence in 75 geographical markets globally, operating close to 5000 stores across its various brand divisions. The company employs over 107,375 full-time employees, emphasizing its significant workforce worldwide.
Where Does H&M Ship From?
H&M ships its products from various distribution centers located strategically around the world. With a global presence, the label offers worldwide shipping and has a comprehensive process where orders are dispatched within 1-2 business days. They also offer store pick-up and in-store return facilities in most of their retail locations. With an extensive logistics network, it ensures that its merchandise reaches customers worldwide, further solidifying its client base.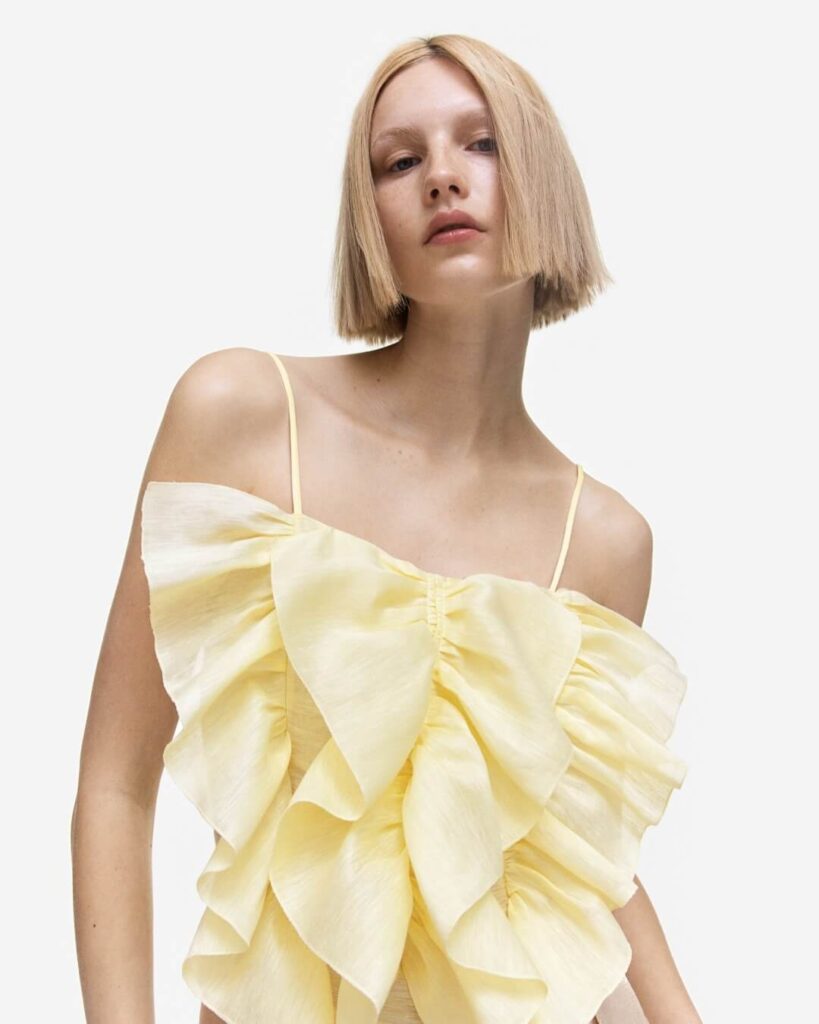 Is H&M Ethical?
No, H&M is not ethical. At least not yet! The fashion corporation has made some efforts to increase transparency in its supply chain. But, for now, it falls short of ensuring proper labor rights across all of its factories. After the Rana Plaza tragedy in 2013, the fashion giant joined the Bangladesh Fire Safety Accord and collaborated with other brands and labor unions to address safety concerns in numerous factories. However, their commitment to paying a living wage to 850,000 workers by 2018 still remains unfulfilled.
Despite pledging to implement fair trade practices, reports in 2018 highlighted instances of abuse against female workers in clothing production factories supplying H&M. Additionally, many of its factory workers were forced to work overtime in unsafe conditions and still live below the poverty line. These revelations indicate that the brand has a long way to go in order to truly guarantee improved labour standards and meet all ethical working conditions.
The positive aspect is, the Swedish multinational retailer is ranked among the top transparent fashion brands by the Fashion Transparency Index, with a score of 66%. This development came to light because H&M provides detailed information about its supplier policies, audit procedures, and measures for addressing inhumane labor practices. The label has also disclosed its list of suppliers involved in its final production stage, along with information about issues like forced labor, gender equality, and freedom of association.
Moreover, it has mapped out a robust Code of Ethics and executed several steps to upgrade the fair labor and wage management system. While all of this sounds pretty impressive, there is no evidence that the company provides decent living wages or any sort of developmental training, or the right to collective bargaining as part of its ethical practices.
Does H&M Use Child Labor?
H&M claims to have a zero-tolerance policy for forced labor or child labor. It mentions that all its suppliers are mandated to sign and adhere to the brand's stringent guidelines against these practices.
However, in the past, there have been multiple allegations and controversies regarding H&M's involvement with employing underage workers. It is to be noted that stats of child labor in fast fashion industry has turned into a daunting issue, and since these revelations, the company has implemented strict policies to ensure the prevention of child labor in its operations.
H&M's Animal Welfare Policies
H&M has a formal animal welfare policy that aligns with the Five Freedoms and traces certain animal products to their initial production stage. While the company has banned angora, fur, and exotic animal skin from its line-up, it does use wool, leather, mohair, cashmere, alpaca, and down. But it ensures that all of these animal products are sourced from responsible farms that are certified by animal welfare standards.
By 2025, it aims to achieve full traceability and certification to a credible standard, such as Responsible Wool Standard, Good Cashmere Standard, Responsible Mohair Standard, and so on. Furthermore, it promotes the utilization of recycled animal fibers and advocates for the advancement of alternative materials that can provide similar characteristics to those derived from animals.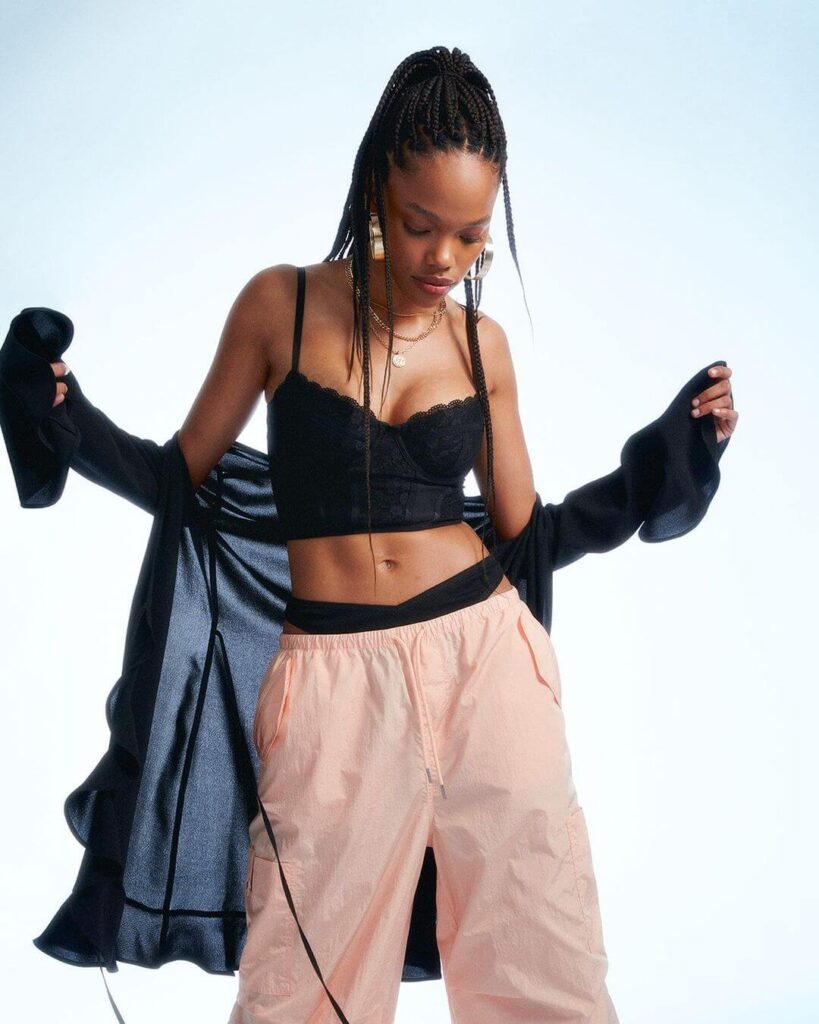 Is H&M Sustainable?
No, H&M is not sustainable. Yes, the brand has implemented several measures to minimize its environmental footprint. But it still has a considerable journey ahead to achieve full sustainability. To start with, it has introduced a "Garment collection" program where customers can return their used clothes in its stores for recycling. This initiative led to the accumulation of 18,800 tons of unwanted garments in 2020, which is equivalent to a staggering 94 million t-shirts. Ultimately, it helped the label establish some positive sustainability targets outlined in its Sustainability Report.
But the real question is, where's the evidence that these textiles are even being recycled?
The Swedish fashion chain incorporates renewable energy in parts of its supply chain and has a policy endorsed by CanopyStyle to protect ancient and endangered forests. Its aims to exclusively utilize recycled and sustainable materials by 2030 and become climate-positive by 2040. Also, it has invested $100 million towards creating a planet-positive fashion industry. This program focuses on discovering environmentally-friendly technologies that prioritize the circular economy and consider the overall well-being of the Earth's natural systems. Okay, That's some good news!
Now, to reinvent its image as planet-friendly, H&M launched a "Conscious" collection that consists of clothing and accessories made from sustainable materials like organic cotton, linen, recycled polyester, and so on. However, on closer inspection, it was found that the majority of the merchandise under this "supposedly conscious" category is made up of a good proportion of unsustainable materials. Just another terrific greenwashing example!
What's more, the rest of the label's collections are made using hordes of synthetic materials. And let's not forget how it continues to operate under a fast fashion business model of overproducing inexpensive garments. Again, while the label has set science-based targets to reduce greenhouse gas emissions, there is no evidence of progress towards meeting these goals. In fact, reports have disclosed that H&M burns nearly 12 tonnes of unsold inventory annually, contributing to alarming levels of carbon emissions.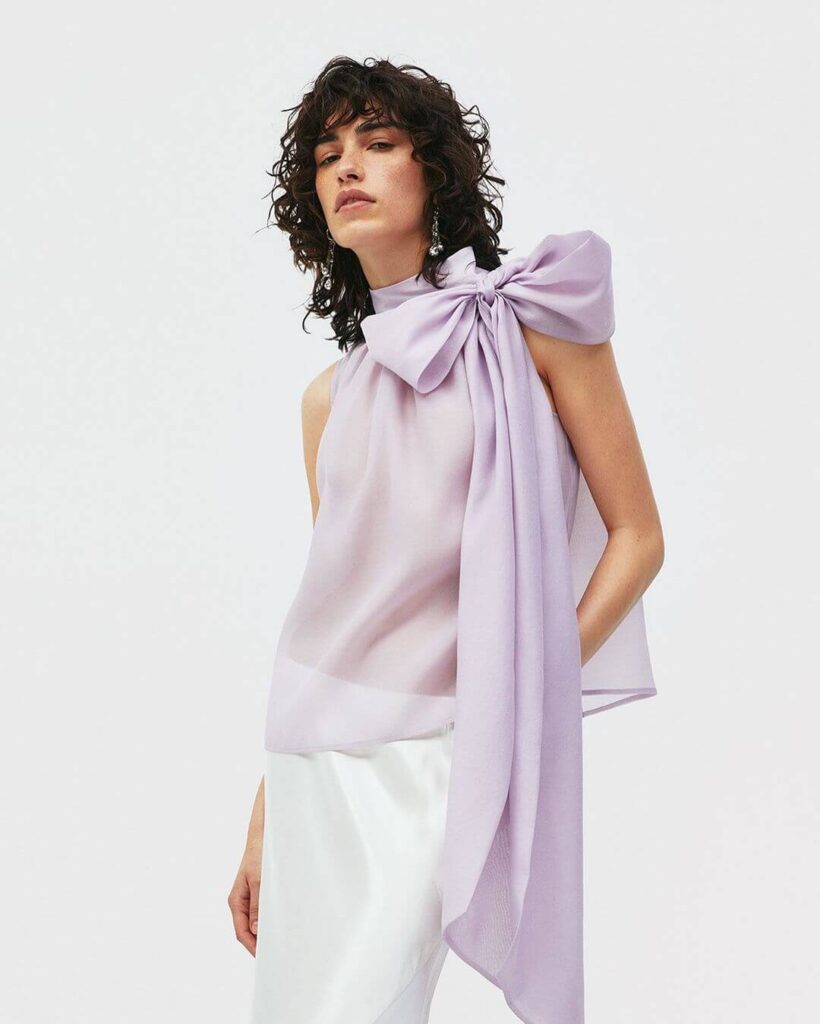 Is H&M Fast Fashion?
Yes, H&M follows a fast fashion business model. In fact, it is one of the top-tier brands that has been dominating the fast fashion world for years. It operates at a breakneck production level and consistently releases new collections at budget-friendly prices, promoting a culture of constant consumption and frequent wardrobe updates.
Just like most fast fashion brands, it outsources manufacturing to countries with lower labor costs, raising concerns about fair wages and working conditions in the supply chain. Plus, while the label portrays to be engaging in sustainable business practices, studies have found that nearly 96% of its sustainability claims are vague. What's worse is, H&M produces roughly 3 billion garments every year. Production at this maddening scale screams fast fashion!
Is H&M Legit?
Yes, H&M is absolutely legit. As a popular fashion retailer, the brand has a global customer base who particularly love its fashion-forward pieces of clothing, available at affordable prices.
However, while consumers claim to have an effortless in-store shopping experience, they are not very satisfied with the label's online service. There have been multiple complaints criticizing the label for its poor customer support, an assortment of cheaply-made clothing pieces, and so on.
Some of the Worst Fast Fashion Brands Similar to H&M
The fast fashion industry's rapid production and relentless pursuit of the latest trends have resulted in massive environmental damage. Brands like Banana Republic, and Zara often prioritize profit over the well-being of their workers, exploiting labor rights in their quest for low-cost production. The severe effects of fast fashion on the planet and human rights are enough to drive us towards better clothing choices. Because our decisions matter!
Some of the Best Sustainable Alternatives to H&M
As the demand for sustainable fashion rises, the clothing industry has witnessed the emergence of several sustainable slow fashion brands, offering ethical and eco-friendly alternatives. Some of these labels are Colorful Standard, Yes And, CHNGE, and Known Supply which not only prioritize using organic and recycled materials but also adopt responsible manufacturing practices.
1. Colorful Standard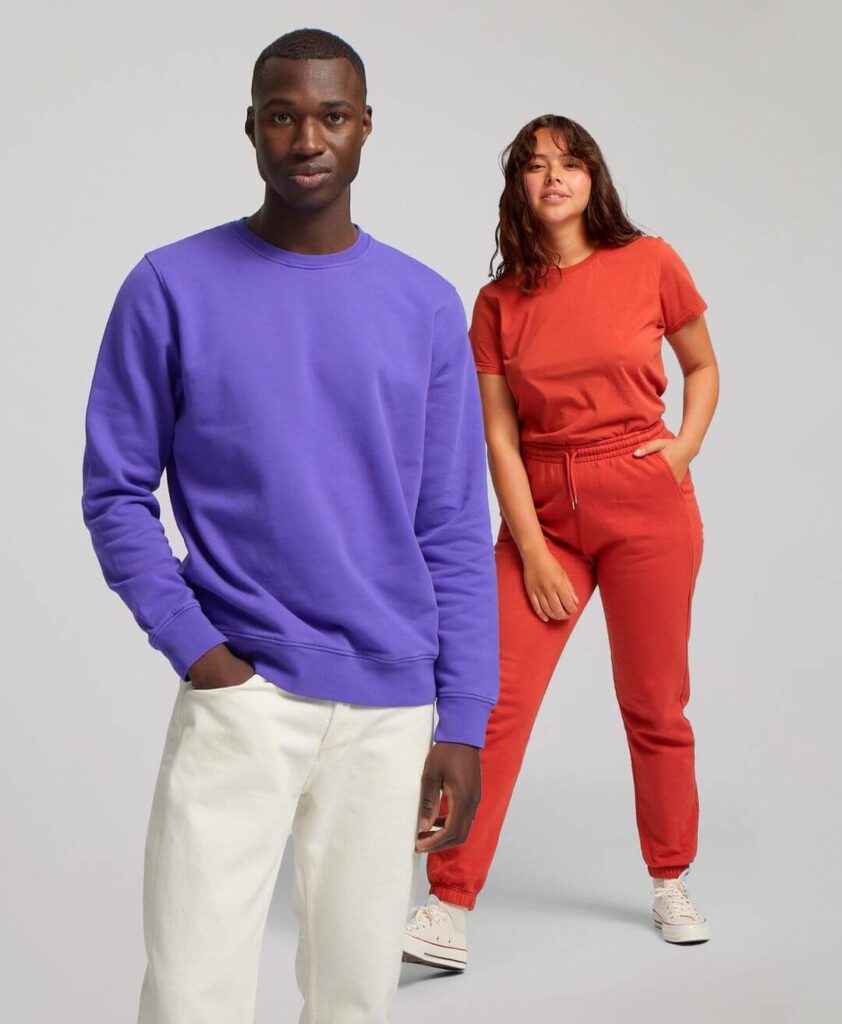 Colorful Standard is a sustainable brand known for its vibrant and casual everyday essentials for men and women. They prioritize using organic cotton and recycled materials in their products to minimize environmental impact. Made in Portugal, the label focuses on responsible manufacturing, ensuring fair wages, safe working conditions, and reduced water and energy consumption in its production processes. Offering day-to-night functionality clothing pieces, Colorful Standard is your ticket to owning the insane-est of colorful clothing that has the lowest environmental impact.
2. CHNGE
CHNGE is here to create clothing with a purpose. Committed to disrupting the fast fashion industry's status quo, this label offers a range of ethically-made garments using organic and recycled materials. What truly sets it apart is, at CHNGE, you can shop from various cause-oriented categories, such as Mental Awareness, Say No To War, Reproductive Rights, Zero Waste, and so on. Along with fair trade production and waste-minimizing practices, its entire product line is built to last. Plus, they also donate a portion of their profits to various social and environmental causes.
3. Yes And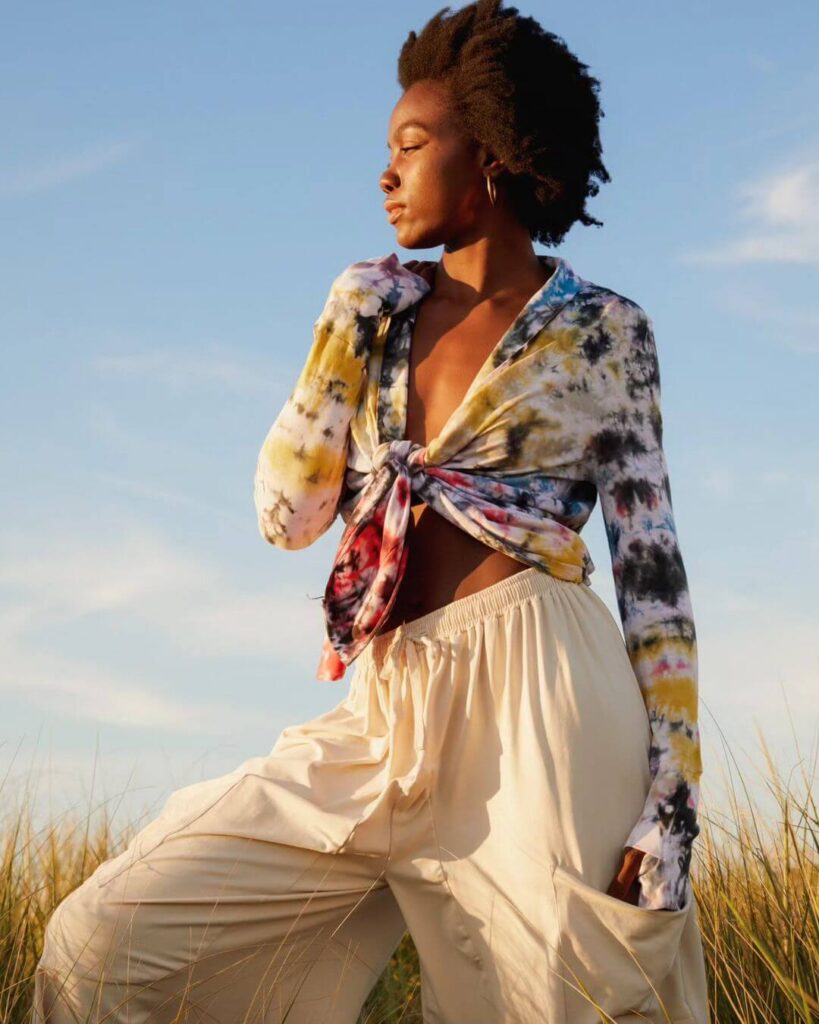 Yes And is an affordable eco-friendly womenswear brand that offers a range of chic tops, bottoms, dresses, outerwear, loungewear, and so much more. With materials like GOTS-certified organic cotton and low-impact dyes, this company produces garments under ethical manufacturing. Bringing style and sustainability together, Yes And's production primarily takes place in India and advocates for women's empowerment. Plus, it traces almost its entire supply chain. Creating designs with longevity in mind, this label plants a tree for every purchase you make.
4. Known Supply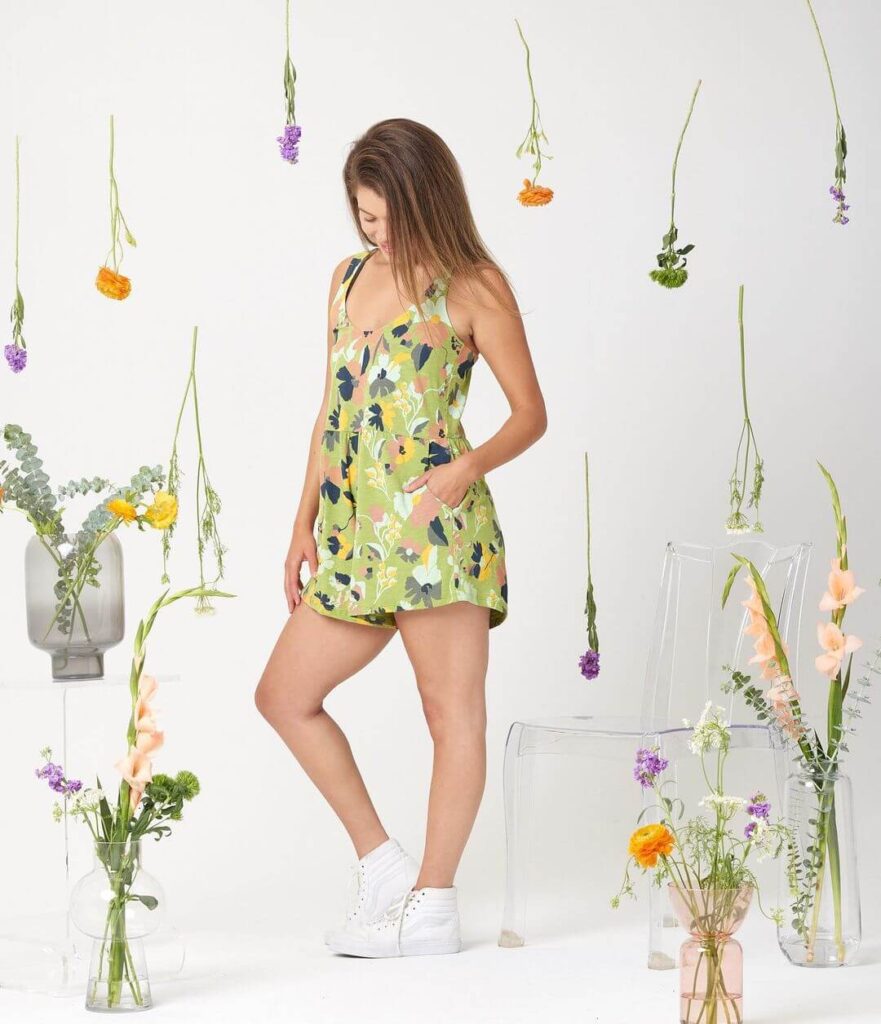 Known Supply is out to humanize the clothing industry by letting you see for yourself, "Who made your clothes?" The label strongly values transparency and ethical manufacturing and utilizes organic and recycled materials in its clothing line. Known Supply believes in building personal connections between consumers and garment workers, so each product is hand-signed by the person who made it. They ensure fair wages, safe working conditions, and empower women artisans through their manufacturing processes. Definitely, a fashion brand that deserves to be in everyone's wardrobe.
To Sum it Up…
H&M is trying to be sustainable and ethical. It has employed some quality initiatives to do so, which is really appreciated. But, let's face it, you can't become responsible by churning out humongous levels of clothing, burning unsold stock, and using loads of synthetic materials at the same time. So, the Swedish retailer actually has to change its entire fast fashion business model if it genuinely wants to fall under the sustainable brand category.
As mindful consumers, it is our duty to recognize the hidden costs behind disposable styles and consider alternative choices that prioritize sustainability and ethical practices. Let's support conscious businesses like those suggested as H&M's substitutes so that we can create a demand for fashion that is fair and accountable.
FAQs
Does H&M have fast fashion?
Yes, H&M has fast fashion clothing.
Is H&M a sustainable brand?
H&M is trying to be sustainable. But it needs to go through mountains of changes to truly become sustainable.
Is Zara and H&M fast fashion?
Yes, both Zara and H&M are fast fashion brands.