Disclosure:
Our editors handpick top-rated brands, vetted through our strict ratings. Purchases via our links may earn us a commission.
Learn more
The world of online shopping has transformed how we buy things today, giving us access to a vast array of products at great prices. Among the popular e-commerce platforms are Temu and Wish, which are gaining popularity for their crazy deals and massive product line where you can find almost everything. But what's the real difference between these two shopping sites anyway? Are they even worth shopping from? What's the real catch in the game of Temu vs Wish? Let's find out!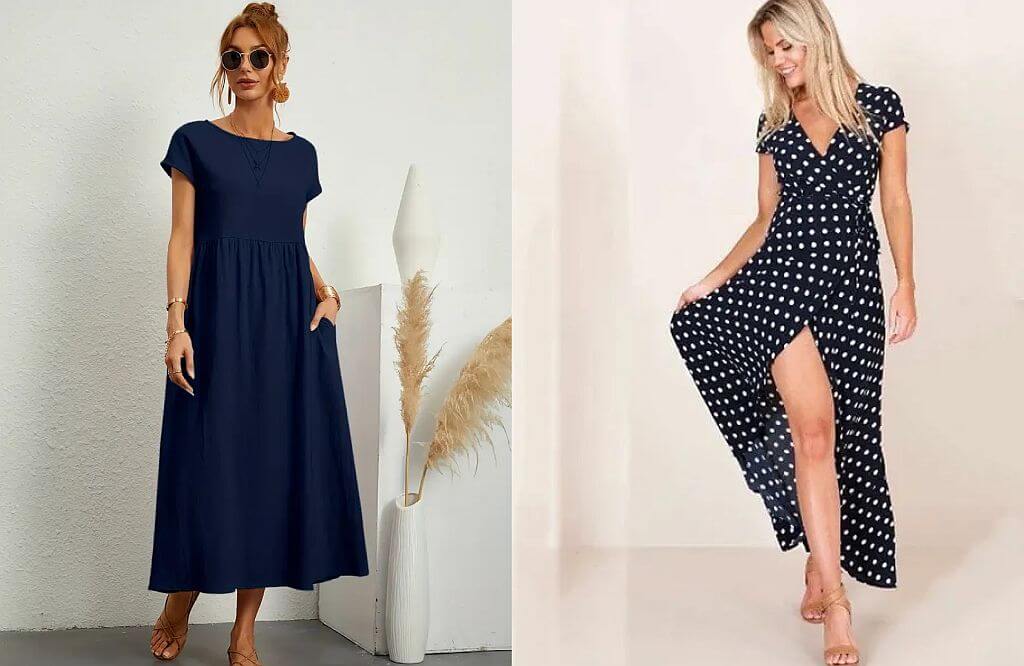 What is Temu: An Overview
Temu is an online marketplace launched in 2022 that offers a diverse selection of products covering everything from apparel to electronics, at super-cheap prices. With a focus on trendy and quirky fashion items, it attracts a wide range of customers who are seeking budget-friendly options without sacrificing style. Fresh collections are dropped everyday, helping the brand stay popular among shoppers who are always looking for the latest trends. Temu's variety of products and competitive prices make it a go-to choice for online shoppers, particularly among younger demographics who value fashionable items. Their tagline goes by, "Shop like a billionaire without being one," which perfectly sums up their mission to offer mass retail affordable products. But does that make Temu ethical? Don't think so! The e-commerce platform has a rock-solid base in China and is owned by a Chinese company PDD Holdings.
What is Wish: An Overview
Wish is an American e-commerce marketplace founded in 2010 that has gained popularity for its wide range of products. Its line-up comprises items, including electronics, fashion accessories, baby gear, home decor, beauty products, and more. With an extensive list of vendors, Wish caters at a global level covering the U.S., Europe, Asia, and Africa, to customers who are seeking variety in their online shopping experience. Their target customer base is predominantly budget-conscious shoppers who are looking for affordable deals and discounted prices. It has a quick turnaround time in introducing new products, allowing customers to stay up-to-date with the current trends. Wish is owned by ContextLogic Inc. in San Francisco.
Temu vs Wish: Which is Cheaper?
In terms of comparing product pricing between Temu and Wish, both online marketplaces offer rock-bottom prices. However, Temu takes the lead in affordability by providing even meager prices than Wish. This is because it has a direct connection with a network of manufacturers in China, allowing the platform to offer products at highly competitive rates.
Temu's pricing strategy is designed to benefit customers in multiple ways. Not only do they offer reasonable prices for bulk purchases, but even if you buy just one product, you can still enjoy an impressive discount of around 50% to 60% off the market price.
On the other hand, Wish offers all its products at prices that are 80% to 90% lower than their original market value. While they don't have a specific minimum order quantity system, they allow customers to place orders for larger quantities at reduced prices. This ensures that every shopper benefits from significant savings compared to traditional market prices.
Although both platforms offer a similar range of products, Temu stands out in regard to its affordable prices due to direct imports from China, which is known for its cheap production cost. It is to be noted that Wish, too, works with Chinese vendors to operate on its website, which explains the low-cost strategy, but Temu's supply chain network is at the next level. Furthermore, Temu provides a convenient Buy Now Pay Later service, adding flexibility to the shopping experience.
Temu vs Wish: A General Comparison
Audience and Market Reach
Temu and Wish cater to a wide range of customers, targeting different demographics and geographic regions. Temu primarily became a sensation among the younger demographics who are seeking affordable fashion items to keep up with the latest buzz. While its operations are not limited to a specific region, the brand was launched in the US to specifically target American consumers, slowly covering ground towards a global customer base.
On the other hand, Wish has gained immense popularity worldwide and has a broader target audience. It attracts customers from various age groups and income levels who are looking for discounted products across different categories. Wish has a significant presence in multiple countries and has successfully expanded its market reach worldwide.
Both Temu and Wish have iOS and Google Playstore shopping apps that have garnered millions of downloads, further enhancing their accessibility and convenience for customers. For Wish, there are approximately 650 million mobile app downloads, and Temu has about 80 million downloads.
User Experience (UX) and Interface
As online marketplaces offering cheap deals, Temu and Wish have similar user interfaces with unbelievable discounts and flashy products at the forefront to catch consumer attention. But Temu's user experience is better. It has categorized sections, allowing shoppers to easily navigate through different product categories with the least discount flashed on them, giving shoppers a clear idea about what they're looking for.
On the other hand, Wish presents products under various headlines like "popular," "recently viewed," and "trending," along with other broad categories without distinct subsections. But users can still utilize the search bar to find what they want.
Marketing Strategy
Wish and Temu have a strong social media presence with millions of followers on Instagram and TikTok. As online retailers, they solely leverage social media channels to promote discounts, and new arrivals, and engage with customers through interactive content. But while influencer collaborations are a regular thing for product promotions along with social media campaigns, Temu has been very aggressive with its online marketing strategy from the start. No wonder the brand landed with 24 million downloads in February 2023, just six months after its launch.
Sales, Discounts, and Freebies
Temu adopts a pricing system where customers can enjoy inexpensive prices by purchasing more products or even when buying just one item. They offer discounts based on current market prices and provide a Buyer guarantee, including 90 days of protection.
On the other hand, Wish focuses on offering all its products at significantly discounted prices, usually between 80% and 90% off the original price. They employ various promotional strategies, such as flash sales and limited-time discounts, to create a sense of urgency and excitement among customers.
Both platforms strive to attract and retain customers through strategies that appeal to budget-conscious shoppers looking for great deals. The impact of these strategies is evident in the customer acquisition and retention rates, with Temu benefiting from its direct import advantage and affordable pricing, while Wish leverages the appeal of heavily discounted prices and limited-time offers to attract sales.
Customer Satisfaction
Temu has a 3.3-star rating, and Wish has a 4.5-star rating on Trustpilot— a customer review platform.
For Temu, the site is filled with mixed reviews, where thousands of customers have applauded the brand for its low-priced products, and timely deliveries. However, an equal number of people have criticised it for its poor quality clothing, and unresponsive customer support team.
On the contrary, for Wish, majority of the reviews are from satisfied customers who have cheered the retailer for their huge discounts, easy product return policy, timely deliveries, and supportive customer service. Of course, there are negative reviews as well.
Temu vs Wish: Understanding the Fundamental Differences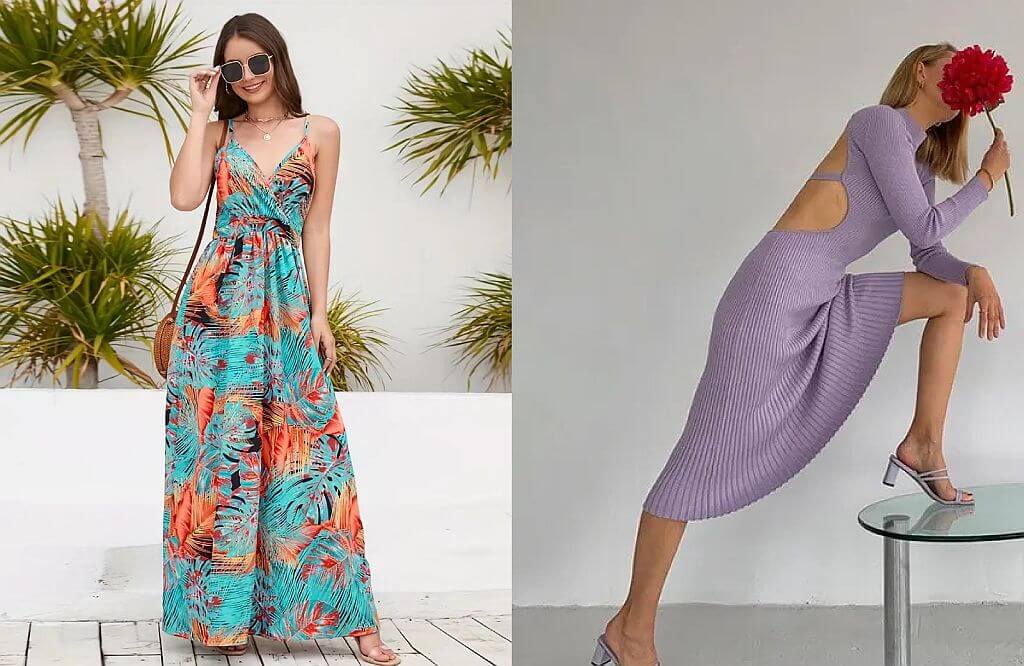 Business Models
Temu and Wish employ different business models with distinct sales and promotional tactics.
In order to expand its market presence, Temu consistently offers generous discounts to entice new customers. When you sign up, you can enjoy a $20 discount with no minimum purchase requirement, along with a chance to win coupons worth $20, $50, or even $100. It directly connects shoppers with Chinese manufacturers, offering products at heavily discounted prices. Additionally, it has a special program for Campus Ambassadors and Influencers, allowing you to invite friends and share the app on social networks to earn unlimited commission and enjoy exclusive benefits.
Wish, too, acts as a mediator between sellers and customers, connecting them through its platform. Many of the sellers on Wish are based in China and other countries known for affordable manufacturing. Through partnerships with logistics providers, they can ship lightweight items at affordable rates. What sets the platform apart is its focus on a mobile-first approach and personalized recommendations. The majority of products displayed in the shopping feed are tailored to individual customers, making the shopping experience more relevant and engaging. Wish provides a modest 15% discount on the first order.
Product Variety
Wish and Temu offer a wide range of product categories to meet shoppers' diversified needs. Both marketplaces provide options for fashion, appliances, furniture, home decor, gardening and repair tools, baby products, kitchen wares, and more.
But in terms of cute and quirky items, Temu's line-up is pretty extensive. Through its vast network of small businesses and sellers, it offers a variety of handmade and manufactured items, including a dedicated section for plus-size clothing. It also has a huge collection of unique products from Chinese suppliers, especially preppy decor, and accessories that most people are always looking for but hardly get. In contrast, Wish's product offerings are more like functional stuff that fulfills your requirements for everyday needs.
Product Quality
The quality of products available in Temu can vary greatly since they source items from numerous Chinese-based suppliers. It is important for customers to carefully review item descriptions and read feedback from other buyers before making a purchase. With over 11 million sellers, Temu provides a review section where customers can assess the reputation of each supplier.
Similarly, Wish also offers a wide range of products sourced from various suppliers (majority from China), so examining product details and checking user reviews is recommended to ensure satisfaction. However, with over a decade of being in business, Wish has established a longstanding reputation for delivering high-quality products, making it easier to gauge the quality compared to other platforms.
Shipping and Delivery
Temu offers Free Standard Shipping on almost all orders. For Express Shipping, orders above $129.00 are eligible for free delivery. Products are dispatched within 8-25 business days, and customers can access the shipping and delivery time estimates for their packages during the order confirmation stage.
When it comes to Wish, once orders are placed, customers receive an email containing the order confirmation. Orders are usually processed and shipped within 7 days. It is important to note that if you are purchasing items from different sellers, the shipping cost will be applied individually for each product. Additionally, the shipping fees for each item will vary based on the seller's location and the delivery destination. The e-tailer offers a Money Back Guarantee on orders that don't get delivered by the Refund Eligible date.
Returns and Refund Policy
Wish offers returns and refunds within a 30-day window from the order delivery date, and Temu has a return and refund within a 90-day window from the date of purchase.
Customer Support
Temu allows shoppers to talk to sellers directly in case of queries regarding specific items. Consumers can also contact the support team through the toll-free number or over email to resolve any concerns. However, there have been many complaints on review platforms regarding Temu's poor customer service.
Wish doesn't offer support, but they do have a customer service email id where you can raise your issue. Customer reviews on various rating platforms show that the e-commerce platform has a responsive customer service team.
Some of the Best Sustainable Alternatives to Temu & Wish
Slow, sustainable fashion is vital, focusing on quality, durability, and ethical choices, while reducing waste and supporting fair practices. Here is a carefully curated a selection of sustainable brands, mindful of the harmful effects of fast fashion, to provide readers with responsible options.
1. Made Trade
Made Trade is a sustainable marketplace that houses an array of products, from clothing to bedding. It partners with verified fair trade artisans, independent designers, and small businesses that share its commitment to environmental and social responsibility. Each item on this platform is carefully vetted to ensure it meets high ethical and sustainable standards. Made Trade believes in transparency and provides detailed information about the materials used, the production processes, and the impact of each product.
2. Earth Hero
Earth Hero is a one-stop destination for everyone who feels deeply about protecting the planet with their conscious shopping choices. The retailer carefully selects sellers who align with their values, including brands that use eco-friendly materials, promote fair trade, and minimize their carbon footprint. Earth Hero's vendors cover various product categories such as clothing, home goods, personal care, gadgets, and more, providing customers with a guilt-free sustainable shopping experience.
3. Uncommon Goods
If you love unique handmade goodies for yourself and your home, then Uncommon Goods has got you sorted. Established in 1999, this Brooklyn-based online platform brings together creators and their creations for shoppers with a desire for truly one-of-a-kind products. Rooted in sustainability, it encourages its sellers to create their merchandise using recycled or eco-friendly materials and implement socially responsible manufacturing processes. Uncommon Goods prioritizes transparency by sharing the stories of their sellers, highlighting their environmental initiatives and community impact.
Final Thoughts…
Temu and Wish are two popular e-commerce platforms with identical product lines. While Temu stands out for its super-low prices and wide product variety, Wish is known for its quality of household items and crazy discounts. Yes, both offer tempting deals. But as consumers, it is important to make more informed decisions when choosing where to shop, considering the environmental and social impact of our choices.
Temu and Wish can't be tagged as sustainable or ethical in any sense, as they are here for business, solely business. Instead of stocking up on cheaply made, low-priced products, let's support eco-friendly marketplaces that not only offer handcrafted unique merchandise but also strive to leave a positive impact. By opting for sustainable and ethically-produced products, we contribute to reducing waste and supporting fair labor practices. Every purchase we make has the power to shape a cleaner industry.
FAQs
Is Temu better than Wish?
Both these online platforms offer similar categories of products at affordable price points. While a lot of shoppers prefer Temu for its faster shipping and wide variety of niche items, Wish has its own clientele who pick them for better quality products from popular brands.
Are Temu and Wish the same? 
No. Temu and Wish are two different online shopping platforms with their own distinct features and business models.
Is Wish good quality?
Wish has more positive customer reviews regarding product quality, compared to Temu. So it seems like Wish's products are of a better grade.
Is Temu more popular or Wish?
Since Temu's arrival in the market, it has attracted more visitors than Wish due to its incredibly low prices. However, while Temu may have gained traction, Wish remains the top choice for many customers because of its commitment to offering quality products at affordable prices. So, it's hard to definitively say whether Temu is more popular than Wish.