Disclosure:
Our editors handpick top-rated brands, vetted through our strict ratings. Purchases via our links may earn us a commission.
Learn more
Temu's rapid success is driven by its affordability and vast consumer goods selection, including fast fashion. However, a June 2023 U.S. congressional report suggests an "extremely high risk" of forced labor links to some Temu products. So the question appears, is Temu Ethical? It's probably not.
Recently the E-commerce website Temu has become popular in the U.S for selling just about anything one can imagine, with an array of items like car seats, pet supplies to baby clothes at unbelievably cheap prices. You may remember them from their Super Bowl ads or their online ads, they suddenly seem to be everywhere but the question is whether it's an ethical, sustainable or fast-fashion brand? In simple words, Temu is a Fast Fashion Company. Fast Fashion, mostly associated with clothing, refers to the brand's mass production and consumption of inexpensive items that quickly capture the current trends. Fast Fashion practices have been significant contributors to the climate crisis, producing 10% of all global carbon dioxide emissions, and now Temu has come into question if it's ethical and sustainable. Let's have a look below.
What is Temu?
Temu is an online marketplace that offers a diverse range of products similar to American retailers like Amazon. Their product range includes clothing, accessories, beauty products, and more. They aim to cater to customers who are looking for trendy and affordable fashion items. In terms of pricing strategy, Temu focuses on offering rock-bottom prices for its products. This approach allows them to attract a wide range of customers who are seeking budget-friendly options while staying up-to-date with the latest fashion trends.
Temu has a quick turnaround time in introducing new fashion designs to the market. This fast-paced approach helps them maintain their popularity among fashion enthusiasts who are constantly looking for new and trendy items. Due to their variety,
Their target customers can vary, but Temu primarily appeals to online shoppers who are seeking affordable fashion items without compromising on style. Their wide product range and competitive prices make them popular among younger demographics who value trendy fashion at affordable prices.
When Was Temu Founded?
Temu was founded in the year by PDD Holdings, a Chinese Company. Lei Chen is a founding member of PDD Holdings and served as their chairman of the board of directors since March 2021 and co-chief executive officer since April 2023.
Where is Temu Located?
The brand officially states that it was founded in Boston, although its parent company PDD Holding originated from China and recently moved its official headquarter to Ireland for US Business. Hence, Countries of origin may differ on their site, in reality, Temu is a Chinese-Owned Digital Marketplace.
Where Does Temu Ship From?
So the Boston-based, Chinese-owned Retailers Temu are solely an online store at the moment, the brand has a warehouse in James Avenue, Boston. Their products are shipped to customers directly from China. Currently, Temu ships products only to customers in the United States, New Zealand, Australia and Canada. Temu does not have a 2-day delivery, their free delivery shipping times are around 8-15 business days with an express shipping (paid) option depending on the place of delivery. Their return policies differ from product to product.
Is Temu Ethical?
No, Temu is definitely not ethical. The online retailer keeps its supplier list and supply chain details under wraps, leaving room for doubts about fair wages and factory conditions. And with its products originating entirely from China, there's a high risk of potential labor exploitation. In fact, a U.S. Congressional Report in June 2023 raised alarms suggesting Temu's potential ties to forced labor, flagging an "extremely high risk" for its products. The report even expressed concern about the violation of U.S. De Minimis provisions, allowing uninspected goods under $800 to enter the country, potentially fueling labor issues. 
To address these problems, Congressman Mike Gallagher, the Chairman and ranking member of the China Select Committee, have sent letters to the heads of Temu and some other prominent sport and fashion companies. He has demanded answers regarding these corporations' continued use of Uyghur forced labor in their supply chains despite the 2021 Uyghur Forced Labor Prevention Act. Temu was highlighted for capitalizing on the De Minimis loophole in U.S. import rules, enabling them to avoid import taxes and evade scrutiny on the millions of goods they sell to American consumers.
For maintaining silence about its production practices and executing several other questionable approaches, 'Temu Controversies' has become a recent hot topic in the industry. Overall, Temu may claim to implement ethical and sustainable values, but being a sibling company of Pinduoduo Inc, concerns related to its labor ethics, product safety, and environmental impact will always materialize.
Does Temu Use Child Labor?
As of now it is unclear if Temu uses child labor, since there is no evidence available Temu using child labor.
Temu's Animal Welfare Policies
Currently there is no information available specifically regarding Temu's or its parent company PDD Holding's animal welfare policies. The company primarily operates as an e-commerce platform, facilitating transactions between buyers and sellers. Therefore, the responsibility for animal welfare practices typically lies with the individual sellers and manufacturers using the platform.
Without specific information about the company's policies, it is difficult to assess the extent of their involvement in promoting or enforcing animal welfare standards.
If animal welfare is a concern for you as a consumer, it may be beneficial to research individual sellers on Pinduoduo's platform or seek out companies that explicitly prioritize animal welfare in their business practices.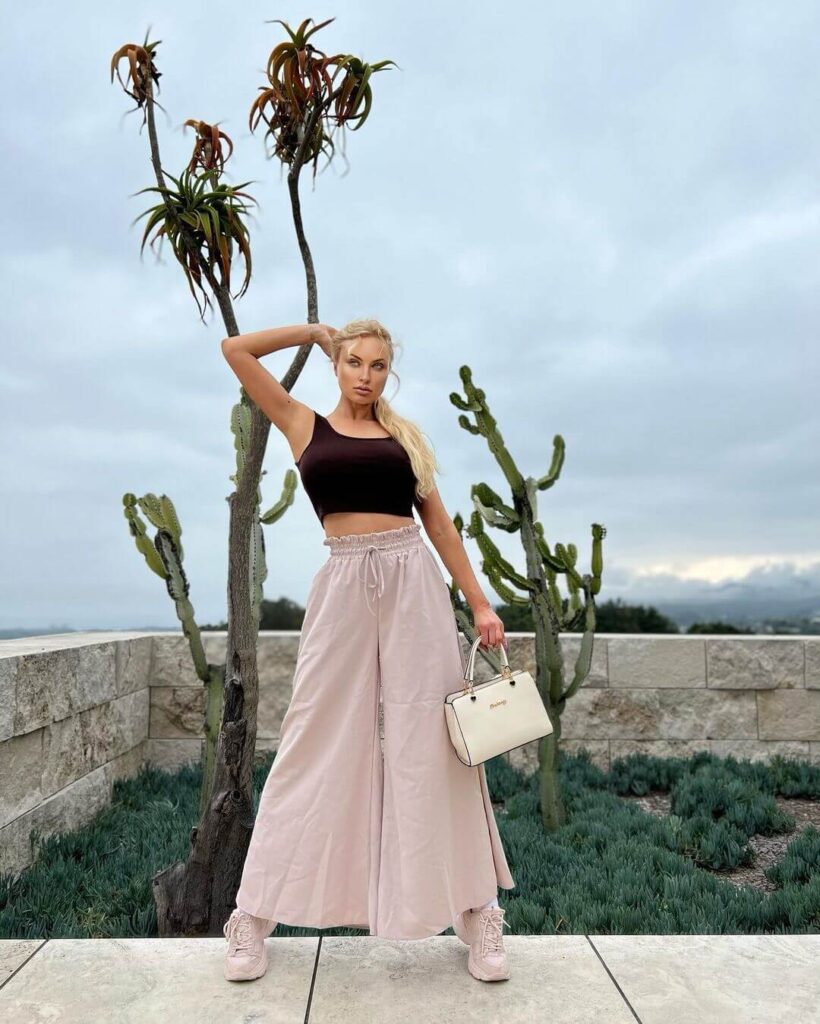 Is Temu Sustainable?
Temu has spoken about adopting sustainable practices through their Next-Gen Manufacturing Business Model, which supposedly does an end-to-end optimisation of prices, product wastage, and collaborating with unspecified sustainable manufacturers. But one must take this information with a grain of salt since most fast production companies (like its sister company Pinduoduo) pose sustainability issues due to their high-speed production, overconsumption, and disposable nature. It contributes to environmental degradation through excessive resource use, textile waste, and pollution. Additionally, unethical labor practices and poor working conditions are prevalent in the industry, exacerbating social and ethical concerns.
Is Temu Fast Fashion?
Since Temu does not produce it's own products or undertake manufacturing, similar to other fast-fashion companies, we cannot call it fast fashion. Temu operates like an online shopping marketplace and sells from independent third-party sellers that may or may not be fast fashion themselves.
Is Temu Legit?
Yes, Temu is a legitimate brand, and most of their products are real, though often the products for the price are expected to be Low-Quality items. Keep in mind that Temu shopping App has only a 2.28/5 star rating from 478 customer reviews on the Better Business Bureau website. And the site has already 433 received complaints including problems with products not arriving, damage in the products, or refunds not received. Temu has poor customer service and is slow and unhelpful.
Final Thoughts…
Fast fashion has become a major contributor to the climate crisis and environmental degradation. The fast-paced approach of producing and consuming inexpensive items that quickly capture the current trends results in excessive resource use, textile waste, and pollution. The production of fast fashion clothing generates 10% of all global carbon dioxide emissions, which is a significant contributor to climate change. Additionally, the industry is known for its unethical labor practices and poor working conditions, which exacerbate social and ethical concerns.
As a result, the trend of conscious consumers not wanting to be associated with fast fashion brands is on the rise. We are becoming more aware of the environmental and social impact of their purchases and are opting for sustainable and ethical alternatives. So let's prioritize sustainability, ethical labor practices, and animal welfare. We can look for eco-friendly and ethical clothing brands that use organic or recycled materials and have transparent supply chains.
Temu may not be fast fashion, but it is a fast-growing company that sells trendy fashion at affordable prices through its online platform from third-party sellers that could be fast fashion. The brand's practices are questionable as its sister company Pinduoduo Inc. has been criticized for unethical labor practices, product safety, and environmental impact. The trend of conscious consumers not wanting to be associated with fast fashion brands is on the rise due to their contribution to the climate crisis, environmental degradation, and poor working conditions. Therefore, it is important to avoid any platforms that enable fast fashion products and to opt for sustainable and ethical alternatives.
FAQs
Is Temu a sustainable brand?
No, Temu is not a sustainable brand. It is an e-commerce website offering online shopping services.
Is Temu similar to SHEIN?
No unlike Temu, Shein is a fast fashion brand. Temu is an e-commerce website for third party sellers.
Is Temu socially responsible?
There is no proof that Temu is socially responsible.
Is Temu run by sweatshops?
Temu does not produce it's own goods. So, the question of using sweatshops does not arise.
Does Temu use ethical labor?
There is no proof that Temu uses ethical labour.
Is the Temu app safe to use?
Temu app has a low rating of 2.9 stars on Trustpilot. It is also involved in controversy regarding staling user information. So consumers, be wary of their Online Shopping App.
What is Temu and is it ethical?
Temu is an Chinese E-Commerce Company and it's unclear whether it's ethical.