Disclosure:
Our editors handpick top-rated brands, vetted through our strict ratings. Purchases via our links may earn us a commission.
Learn more
The obvious answer to the question whether zara is a fast fashion brand, is YES, absolutely! From the get-go, Zara's business model was to market super-stylish, fashion-forward clothes influenced by renowned designers' collections. Considered as a mogul of fast fashion labels, Zara's marketing game has always been strong, with a network of high-performance stores located in noticeable spots worldwide to gain maximum traction. Those gigantic flashy stores, filled with jazzy merchandise— I bet you go weak on your knees every time its stunning collections are launched! And you're not alone!
With over 4 decades of leading a successful business, Zara has become a one-stop shopping destination for many. And while it's fine to indulge in high-fashion, did you ever wonder what's actually going on with the brand? Does it pay its garment makers fairly? Is it engaging in child labor? Is Zara sustainable? Queries from such big fashion players are endless, and so are our expectations. So, are you in for a reality check? Let's do it!
What is Zara?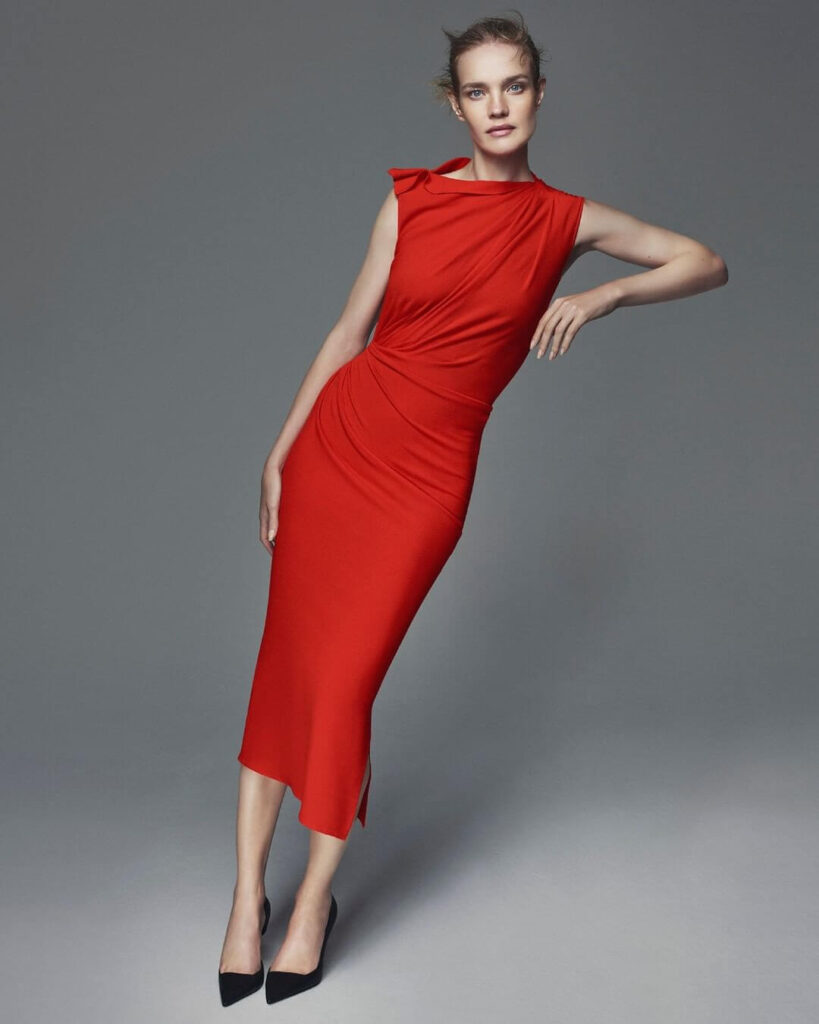 Zara is one of the most prominent multinational fashion labels that offer a vast collection of high-fashion, super-chic apparel and accessories for women, men, and children. And its 'Home' section is adored by many who have a taste for contemporary interiors.
As a flagship brand owned by the Inditex Group— Zara has gained recognition as the ultimate shopping destination for fashionistas across the globe. While its categories cover the needs of your entire home, its core target is the millennial women consumers aged between 24-40, who are trend-forward and love to stay in vogue.
Every year 12-14 collections are launched by this fashion hub. Zara's business model encircles creating high-end designs inspired by the catwalk or celebrity culture, which are transformed into finished garments, ready to be shipped to stores in 4 weeks. And existing inventory can be modified by its designers within 2 weeks.
Unlike most fashion brands, its products are not that cheap. Because Zara's items are priced based on market demand, not on manufacturing cost. Plus, 85% of its items are sold at full price compared to the fast fashion industry's year-long sales and discounts. With billions of dollars worth of annual profits, it was honored as the 41st Most Valuable Brand by Forbes in 2020.
When Was Zara Founded?
Zara was founded in 1975 by Amancio Ortega and his wife, Rosalía Mera. They started by opening the first retail store in Galicia, Spain, which remains to be the company's current headquarters. The fashion label was initially named Zorba but was later rearranged as Zara. It sold affordable lookalike apparel of trendy, higher-end fashions and instantly became a hit among the local crowd. Inspired by the success, he opened more stores across Spain.
In the 1980s, Amancio changed the design, manufacturing, and distribution process to decrease the lead times and adopt the latest trends more quickly. He called this business model "instant fashions"— using information technology and designers' teams rather than individuals.
Then in 1985, he integrated Zara into the holding company Inditex Group, and it was during this time that the brand started expanding outside of Spain. The first overseas store was opened in Porto, Portugal, and since then, the most sought-after iconic fashion brand has never looked back.
Amancio owned 59% of the parent company, the Inditex Group. After his death in 2013, the brand was succeeded by Marta Ortega. At present, the Chairman and CEO of Zara is Pablo Isla, and the fashion label is valued at 13 billion U.S. dollars. In 2021, it generated approximately $2.7 billion in sales from the U.S. market alone.
Where is Zara Located?
Zara is headquartered at Edificio Inditex Avda De La Diputación s/n 15143 – Arteixo, in A Coruña, Galicia, Spain. About 50% of Zara's merchandise (the high-fashion collection) is manufactured in its own factories located in Galicia, Portugal, Morocco, and Turkey, which are in close proximity to the main office. The remaining half is outsourced from countries including Bangladesh, Brazil, China, and so on.
The heart of Zara's supply chain is a colossal, highly automated distribution center called "The Cube." It has underground monorail links to 11 of Zara's clothing factories located within a 16 km radius. Raw materials are transferred through the Cube to clothing factories. And all finished goods also pass through the DC on their way out to the stores.
Where Does Zara Ship From?
Zara ships its apparel to 96 countries worldwide. And every piece of clothing undergoes checks before getting transported to the retail stores from its distribution center and logistics hub in Spain.
Currently, the fashion label has 2,270 stores globally, and orders are dispatched as per availability from your nearest store. Its online presence is also remarkable, catering to a huge clientele. While shipping time may vary according to delivery location, typically, products are shipped within 3-5 days.
Is Zara Ethical?
No, Zara is not ethical. It has a Code of Conduct designed for its manufacturers and suppliers and one laid out to abide by responsible practices. These standards guarantee that the brand is against forced or child labor and supports fair wages and safe working conditions. But unfortunately, it has been regular with controversies about using forced labor in sweatshops where people were reported to work under 'slave-like' conditions.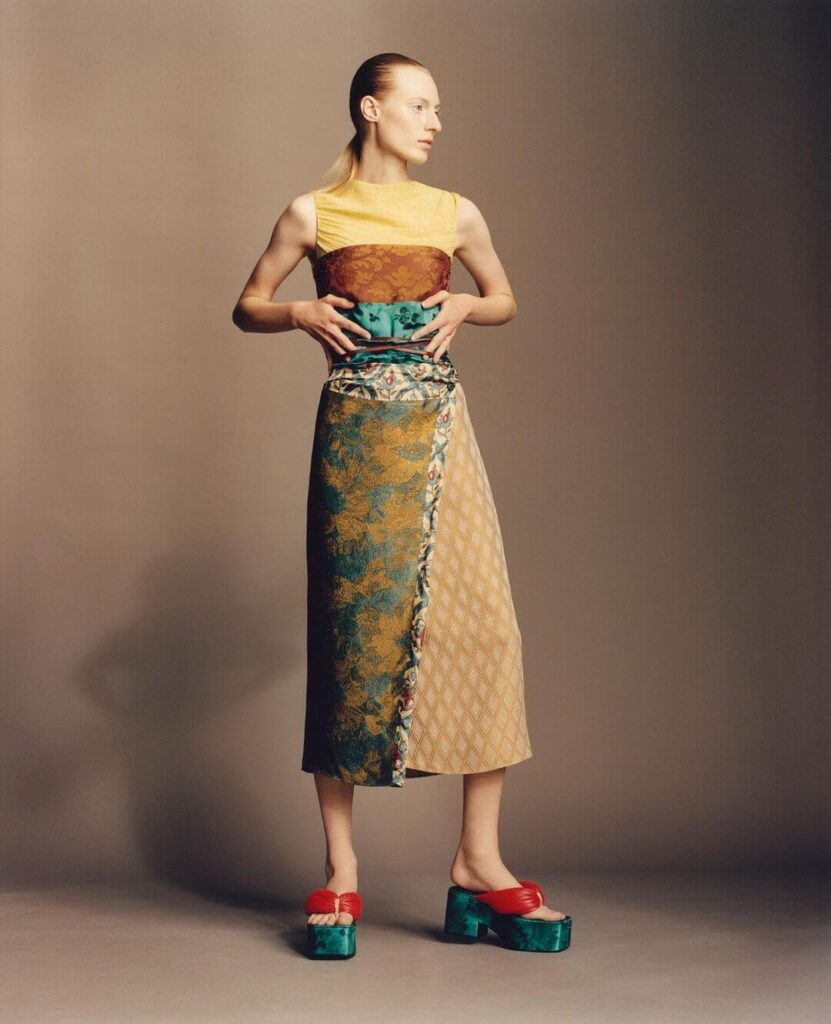 One of the most daunting reports was its factory workers in Turkey had to sew hidden messages in the clothes with the hope that customers would find them and help these garment makers in any way possible. No doubt, the facility was closed down in 2016. Since then, Zara has made some strong commitments and is trying to improve its image and actually operate on an ethical forefront.
In brand ratings by the Fashion Transparency Index, Zara's score was between 51-60%. It is taking a transparent approach by publishing detailed information about its supplier policies, audit data, and corrective processes. A detailed list of its suppliers is also published, along with a bit of information about forced labor and gender equality. While the brand is just starting out with being fair to its factory workers, it can be hoped that in near future, Zara may become an ethical brand.
Does Zara Use Child Labor?
Yes, Zara has been linked to multiple allegations by the media about using child labor in its factories in Argentina, Brazil, and Turkey. Underage workers were found living and working in these factories in deplorable conditions. These children are basically immigrants or refugees without any documentation. Hence exploiting them at the cost of mere pennies and a place to live in is tempting for uncertified factories to make some extra money.
Zara denied these accusations by saying that they were unaware of such practices being held by their partner factories and immediately worked on cutting ties with these production units. However, as one of the top fashion retailers generating massive amounts of revenue, it can be only wondered why it isn't taking its Code of Conduct seriously and fixing its entire supply chain.
Zara's Animal Welfare Policies
Zara has banned the use of fur, angora, exotic animal hair, and animal testing for its products. However, it does use leather, wool, and down, the source of which is not traceable from the first stage of production. So, it cannot be considered as a brand concerned about valuing animal welfare policies.
Nevertheless, it does encourage its consumers to incorporate faux leather as part of their top picks luxury pieces for a high-fashion wardrobe. And also maintains a standard for its production units that are creating this vegan leather.
Is Zara Sustainable?
No, Zara is not a sustainable brand. As of now! First and foremost, it produces way more clothes than the world actually needs, resulting in massive textile waste, with barely-used garments ending up in landfills. A lot of its products are made from virgin synthetics, conventional cotton, and animal-derived materials like wool and leather, the source of which remains unknown. While synthetic materials are resource-intensive and shed microplastics, traditional cotton is pesticides and water-intensive. And the atrocities of the leather, wool, and down industries? Well, let's not go there!
While the company targets to use high-quality 'greener' materials by 2025 and even have a sustainability policy and roadmap laid out, it has not disclosed data on the progress made to reach its goal. It has also introduced a recycling program to help keep clothes out of landfills. However, no evidence to confirm what is actually happening to these garments once collected.
Zara is committed to becoming sustainable by reaching Net Zero by 2040 through the reduction of greenhouse gas emissions across its supply chain and other areas of business. It has also banned single-use plastics for its customers by 2023 and is on the course to make 100% of its stores powered by renewable energy. These are great initiatives and prove that the brand is on the path to sustainability. However, it can't be denied that it has fast fashion traits such as on-trend styles and regular new arrivals. And to become eco-friendly in its true sense, it needs to change its core business model.
Is Zara Fast Fashion?
Yes, Zara is a fast fashion brand and stands tall among the world's biggest fast fashion labels. In fact, it is considered as the veteran brand that started the whole concept of inexpensive stylish clothing inspired by the latest trends. The Spanish retailer has mastered the fast fashion business model with its frequent product turnover, quick production cycles, outsourcing manufacturing to low-labor-cost countries, and so on. The worse thing is, reports about its inhumane treatment of supply chain workers are as alarming as its disregard for environmental concerns. Plus, the company has been accused of greenwashing multiple times.
One thing that sets Zara apart is it doesn't overproduce. In fact, each design is produced in small batches to create a scarcity of styles. This ultimately generates a sense of urgency in the consumers to take advantage of trends while supplies last. As a result, it is never left with excess inventory, and it doesn't bother if your wardrobe is about to burst out.
It seems that Zara is making planned efforts to become more sustainable, but it is not providing details about the progress made so far. And the major red flag? Zara doesn't have a sustainability page like most fast fashion brands. All the goals and reports are maintained by its parent company, Inditex Group. While there's nothing wrong with it, as a giant fashion leader Zara does need to maintain its own mission and future goals for consumers who land up on its site.
Is Zara Legit?
Yes, Zara is definitely legit. It has been successfully operating online since the website's launch in 2010. The brand is rated at 4.5 stars by Influenster based on 32439 customer reviews, where clients have applauded Zara's timely delivery, uncomplicated return and exchange policy, and good quality outfits.
However, in multiple other review portals, consumers have criticized it for terrible customer support, confusing size charts, and overpriced clothes. But so far, Zara is managing sales like a real pro.
Fast Fashion Brands Similar to Zara
Some other fast fashion companies that have been accused of using sweatshops and not being sustainable in any way include Top Shop, Fashion Nova, Missguided, YesStyle, H&M, Shein, and the list goes on…
Some of the Best Sustainable Alternatives to Zara
There are a considerable number of sustainable brands that are trying to change the face of fast fashion and do some good towards a better change. ABLE, Reformation and Mila.Vert have got all your wardrobe needs covered with their basics to occasional wear. That too, sustainably!
1. ABLE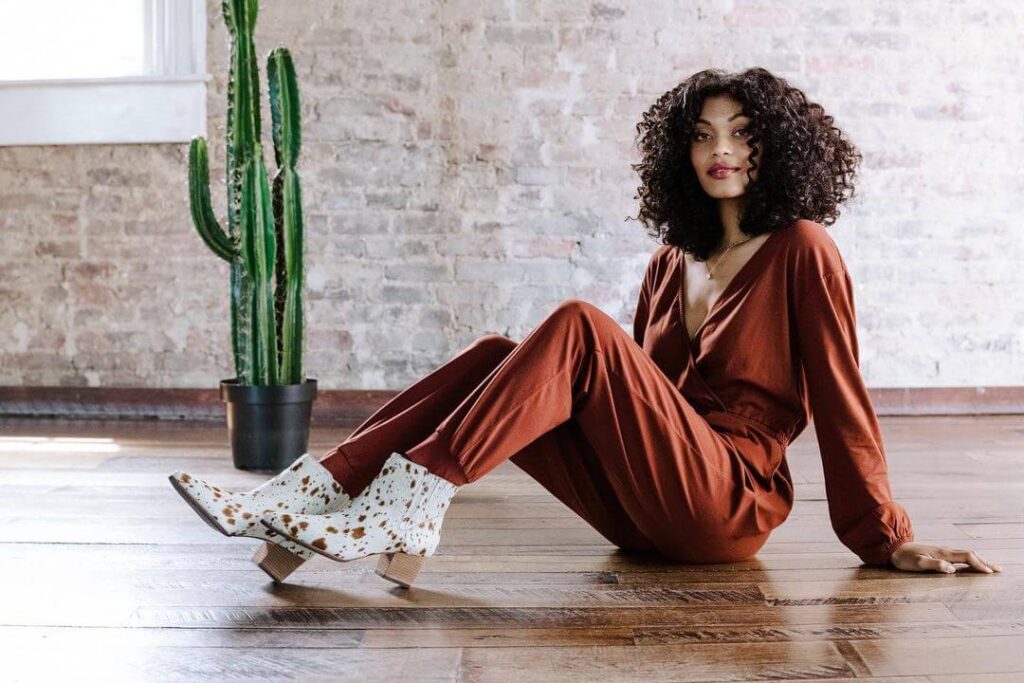 ABLE is a sustainable and ethical brand that is 'Moving Fashion Forward' by creating classic go-to wardrobe pieces designed to empower both the women wearing them and those making them. Its collection ranges from beautiful dresses, tops, and bottoms to superior-quality bags and shoes. And all the products come with a lifetime guarantee, so in case of damages, feel free to communicate, and the brand would gladly repair or replace the items. ABLE is passionate about women's empowerment, and this has led to more than 90% of its staff being women. It is dedicated to reducing its carbon footprint; hence every product is made with responsibly sourced materials and is thoughtfully designed to last you a lifetime. The conscious label celebrates body positivity and has collections ranging up to 3XL.
2. Reformation
Reformation is one of the most sustainable fashion retailers that you just can't miss out on! Its collection of effortless, feminine silhouettes hugs your curves at just the right places, making you feel like a Goddess. Every piece is designed with timelessness in mind and is handcrafted in the brand's own fair trade LA factory, where employees work in a safe and healthy environment. Limited edition collections are made in small batches to eliminate overproduction, and the brand only makes more of the garments based on demands and feedback.
Reformation has also partnered with the Fair Labor Association to conduct regular audits ensuring garment workers have a voice in the organization. The Climate Positive brand has sustainability at its core and only uses responsibly sourced fabrics, like organic cotton, responsible wool, recycled polyester, and other deadstock materials.
3. Mila.Vert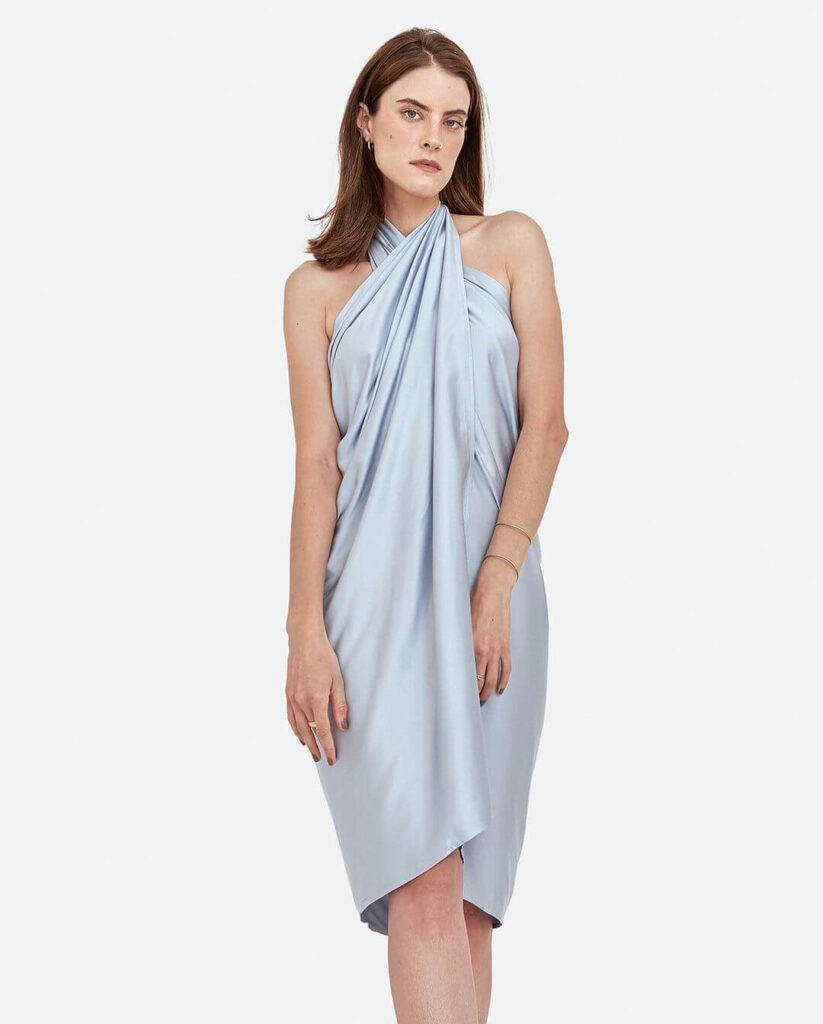 The secret to a sustainable outfit is to keep it casual yet classic and Mila.Vert prides itself on creating such clothing. Designed to be timeless, minimal, and chic, its garments are added with sophisticated details that give each piece a modern feel. And if you can't find your size, feel free to contact the team to get customized pieces made to fit your size. With sustainability at the heart of their business, Mila.Vert only uses 100% cruelty-free organic materials. To maintain transparency, production takes place in local ethical factories of Slovenia (the brand's origin) where garment makers are paid fair wages and provided with a safe working environment.
Final Thoughts…
The fast fashion industry is wreaking havoc on the entire planet. And Zara isn't the only fast fashion brand around that is contributing to this destruction. True, the Inditex Group is making commitments to being more ethical and sustainable as a parent company for all its labels. But for a global fashion icon like Zara, with so much power and resources pumping millions of revenue annually, mere words aren't enough until the measures are worked upon.
Sustainable brands like those mentioned above are striving to make this world a better place by promoting a sustainable lifestyle with regard to every human and animal. And it's high time we incorporate these brands into our life and boycott fast fashion brands until they do better.