Disclosure:
Our editors handpick top-rated brands, vetted through our strict ratings. Purchases via our links may earn us a commission.
Learn more
Romwe is one of those ultra-fast fashion brands that churn out massive amounts of clothes at lightning speed, influenced by upcoming trends. So, the answer to the big question whether Romwe is ethical or not is a flat NO! The TikTok and Instagram viral company has been a sensation among fashionistas worldwide. And why not? I mean, Who wouldn't want to look like a fortune by spending mere pennies? However, with most of its garments priced under $15, Romwe uses toxic synthetic fabrics as its core materials and engages in sweatshops.
Clothes made this cheap might seem great from a trendsetting point of view, but leaves a horrific impact on the planet and the people. The Chinese fashion brand sources its collections from local manufacturers, and the terrible abuse of human rights in China isn't unknown. So, while inexpensive clothes feel great for your pocket, ask yourself— is it worth the torture that the workers in these sweatshops go through? Besides, is Romwe sustainable in any way?
What is Romwe?
Romwe is a popular Chinese e-commerce fashion company offering high-fashion and 'hot-in-trend' clothing and accessories for men, women, and children. From dresses, skirts, tops, and jeans to jumpsuits, playsuits, intimate wear, and sleepwear, it houses any apparel style that could ever exist in the world. It majorly targets Gen Z and young fashionistas worldwide with it collection of alluring and super-stylish pieces inspired by the runway or celebrity culture.
As one of those ultra-fast fashion labels, it introduces tonnes of never-seen-before styles, produced in massive volumes on a weekly basis at an inexpensive pricing. The brand fiercely utilizes the power of social media to advertise its collections through collaboration with Influencers across Instagram, YouTube, and TikTok.
With warehouses carrying full stock in some prominent locations, the brand makes sure never to miss out on a sale. From on-time deliveries to tempting offers and discounts, it surely knows the business to draw customers in with clothes being sold as cheap as $4.99. And what's more surprising, even after spending a decade in the fashion world, Romwe does not repeat styles and consistently drops fresh designs.
When Was Romwe Founded?
Romwe was founded in 2010, by April Xie Yun. From the start, the brand was focused on catering to the youth of the Western countries with its chic, high-fashion clothing and accessories at unbelievably low prices. In 2012, Romwe was launched in France and as part of its expansion blitz, it soon opened for business in Spain (2014), Germany (2015), United Arab Emirates (2016), and the United States (2017). Between its expansion program, Romwe was acquired by Shein in 2014 and both the sister brands are owned by China's prominent Nanjing Lingtian Information Technology Co.
Where is Romwe Located?
Romwe's official headquarters and primary distribution center is located in Nanjing, Jiangsu, China. It also has a head office in California and warehouses across Belgium, Dubai, New Jersey, and California. Currently, Romwe operates under Shein and sources its products from its network of garment factories in China.
Where Does Romwe Ship From?
Romwe is an e-commerce website and doesn't have any physical stores. Its merchandise are shipped from one of its warehouses located in California, New Jersey, China, Dubai, and Belgium. Orders are dispatched according to stock availability and the shipping address's principle of proximity.
Is Romwe Ethical?
No, Romwe is definitely not ethical no matter what it claims. Its products are manufactured in China— a country with a high risk of labor abuse and human rights violation. The brand doesn't have a strict code of conduct laid out for its suppliers and subcontractors. Plus, it doesn't provide any information regarding its factories or the criteria for choosing them. There is also no mention of whether the brand conducts audits in its facilities to ensure fair trade and sustainable production, safe and humane working conditions, and fair wages for workers in its supply chain.
The fast fashion company pledges, "Romwe is deeply dedicated to the ethical and humane production of everyone our pieces. We will tolerate nothing less. Every supplier signs a binding letter of agreement to heed the highest manufacturing standards. We make no compromises in ethical production and will correct any issues the moment we hear of them." And that's it. Just a small paragraph, with no concrete evidence to prove whether it's actually practicing what it's preaching.
Does Romwe Use Child Labor?
Romwe claims that it does not engage in forced or child labor. However, it has been very discreet about its production units. There is absolutely no information available on its website listing its factories or hinting about its supply chain conditions. As a Chinese retailer, it sources its products from a pool of factories located locally, and that's all we know. China's reputation as a human rights violation country is a concern for people across the world, and there is no telling on what's going on and who are working in these facilities.
Romwe's Animal Welfare Policies
Romwe's animal welfare policies are unsatisfactory and definitely a thumbs down. While the brand claims of not using angora, fur, exotic animal skin and hair in its products; it does use leather, silk, and wool, which are untraceable from the first stage of production. Romwe also faced severe backlash for selling real fur clothing advertised as faux fur in the UK. Undoubtedly, the brand was penalized by ASA (Advertising Standards Authority) for this action. Despite of getting linked regularly to multiple mishaps, Romwe doesn't care to bother and still carries out with animal-derived materials from unethical sources.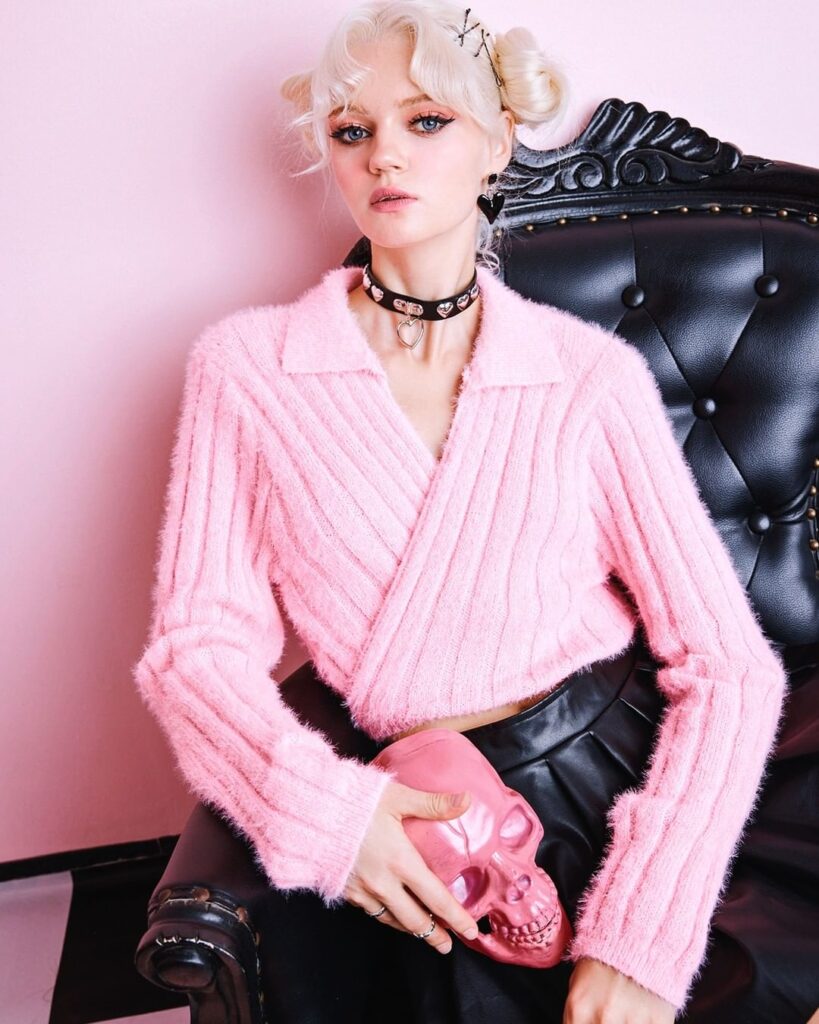 Is Romwe Sustainable?
No, Romwe is not sustainable. First of all, it launches hundreds of new styles every week, encouraging overconsumption among consumers. Another important factor that contributes to the success of fashion brands like Romwe is to incorporate cheap unsustainable fabrics in their apparel range. Materials like virgin polyester, nylon, acrylic, and conventional cotton are widely used in its clothes. And the disastrous environmental impact of these petroleum-based and high-energy fabrics is not unknown.
Synthetic fibers are not biodegradable. Production of such materials not only exhausts resources but also releases alarming amounts of greenhouse gas emissions. And this fast-fashion company does nothing to reduce its carbon footprint. It does use a small proportion of low-impact materials like organic cotton, recycled polyester, and regenerated nylon, but these fabrics constitute a tiny part of its otherwise massive range of toxic-material-based clothes.
In addition, a lot of Romwe's clothes are made up of animal-derived materials sourced from unknown and unethical suppliers. Animals raised especially for their skin and fur contribute dramatically to raising the levels of carbon emissions and wastes in the environment. Also, with the 'throw-away' culture promoted by the fast fashion industry, every garment purchased are discarded by consumers in a couple of months, ultimately ending up in landfills. Lastly, Romwe's products are dispatched in plastic packaging to further add to its unsustainable business model.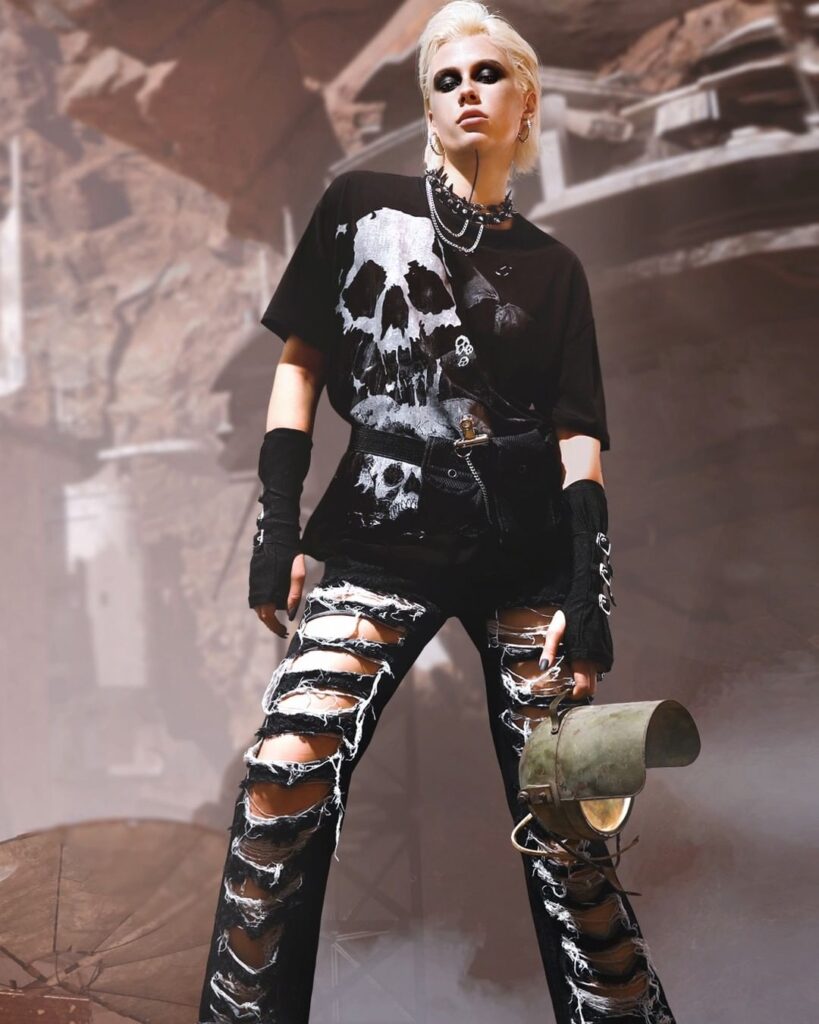 Is Romwe Fast Fashion?
Yes, Romwe is a fast fashion brand. Its website flaunts "discover new things you didn't know you needed," and that phrase itself promotes overconsumption. The company rapidly creates trending styles to meet customers' demands on a mass scale at dirt-cheap prices in line with the fast fashion trends. Every week it drops hundreds of fashionable designs picked from the runway and transformed into realway. Flash sales are regular with this brand to encourage consumers to jump into a shopping marathon.
As part of its sustainability greenwashing tactic, Romwe claims to produce only 50-100 items of each style before scaling up to extensive production. This is a seriously absurd approach for a brand spilling clothes on a large scale as part of its ultra-fast fashion model. And just like most fast fashion brands, it neither has any factual sustainability goals, nor a transparent supply chain, nor any plans to go the ethical, slow fashion way.
Is Romwe Legit?
Yes, Romwe is confirmed as a legit shopping site. It has a loyal clientele across the globe, cheering the label for offering super-stylish clothes at ultra-low pricing. However, there have been hundreds of ratings from unsatisfied customers with complaints regarding incorrect sizing, poor-quality materials, and late deliveries. Many people protested that the garments were made so clumsily that they wore out after a couple of wears, and a lot of them were quite flimsy. In addition, disappointment about unsupportive customer service and faulty return and exchange policy was also raised.
Similar fast fashion brands like Romwe
The fashion industry is thriving with fast fashion labels, and Romwe is just one of those profit-milling brands. Some other fast fashion companies you should steer clear of include YesStyle, Fashion Nova, Zara, and Shein.
Some of the Best Sustainable Alternatives to Romwe
If you love the stunning styles offered by fashion brands but are on the lookout for sustainable swaps, then we're here to help you with some amazing alternatives. Brands like Mila.Vert, Thought, Sézane, and Boden understand the fact that mindful consumers of this era are always on the hunt for thoughtfully made stylish garments. Hence, they focus on bringing to you the most classic and contemporary designs that you would love to wear on repeat.
1. Mila.Vert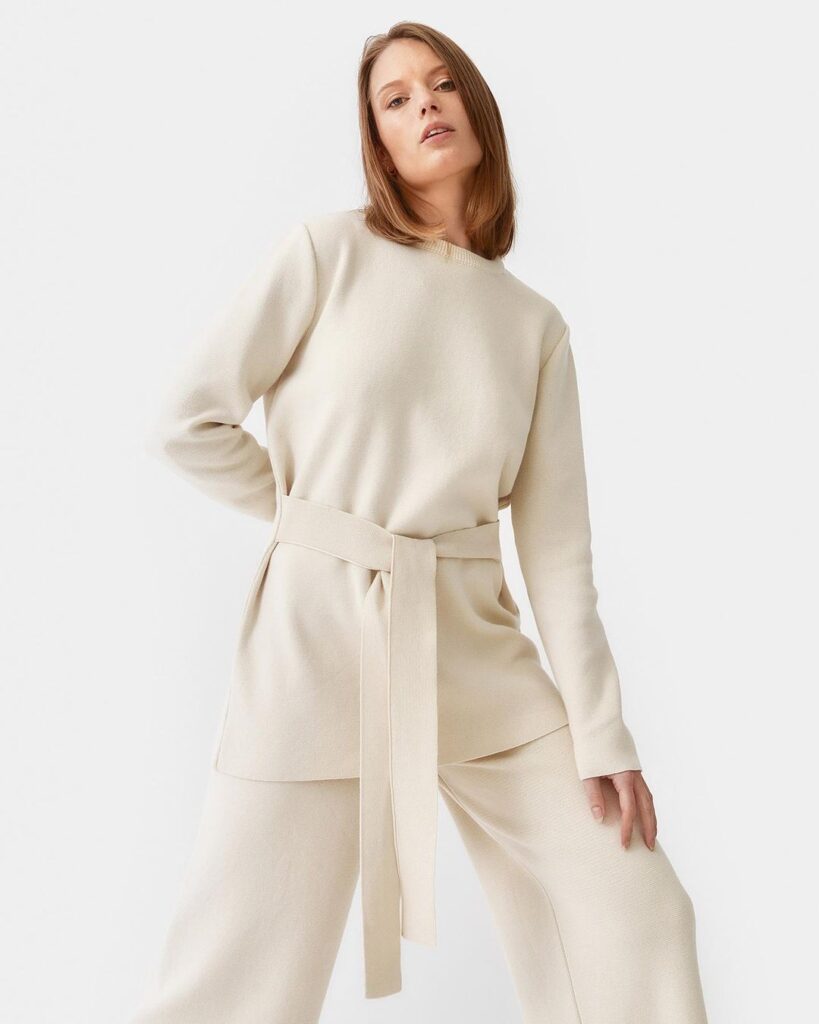 Mila.Vert is a sustainable womenswear brand that offers a collection of timeless, minimal, and chic designs, made from eco-friendly materials. Its clothes are made in classic and sophisticated details that every modern woman will love. Forget feeling dismayed about sizing unavailability because Mila.Vert offers custom-fit orders to help you get your style personalized. The PETA-Approved vegan label ethically produces everything in local factories where workers are paid fair wages and well taken care of.
2. Thought
Thought is a UK-based fashion brand crafting beautiful clothes that feels good and does better for the planet. Every piece is designed by women for women and made from sustainable fabrics like organic cotton, modal, hemp, and recycled materials. Dedicated to sustainability, it believes that thoughtful people can change the world and runs a recycling program with TRAID, to help garments stay out of landfills. It also guides you on how to take care of your apparel to prolong their life.
3. Boden
Launched in 1991, Boden is a popular planet-friendly fashion brand hailing from the British soil. With over 30 years of experience in the sustainable apparel industry, it is committed to responsible sourcing of materials, fair trade, and ethical practices. From menswear and womenswear to teens and babies, Boden has everything for everyone. With beautiful silhouettes and fun patterns, you'll find responsibly made pieces to build your dream sustainable wardrobe.
4. Sézane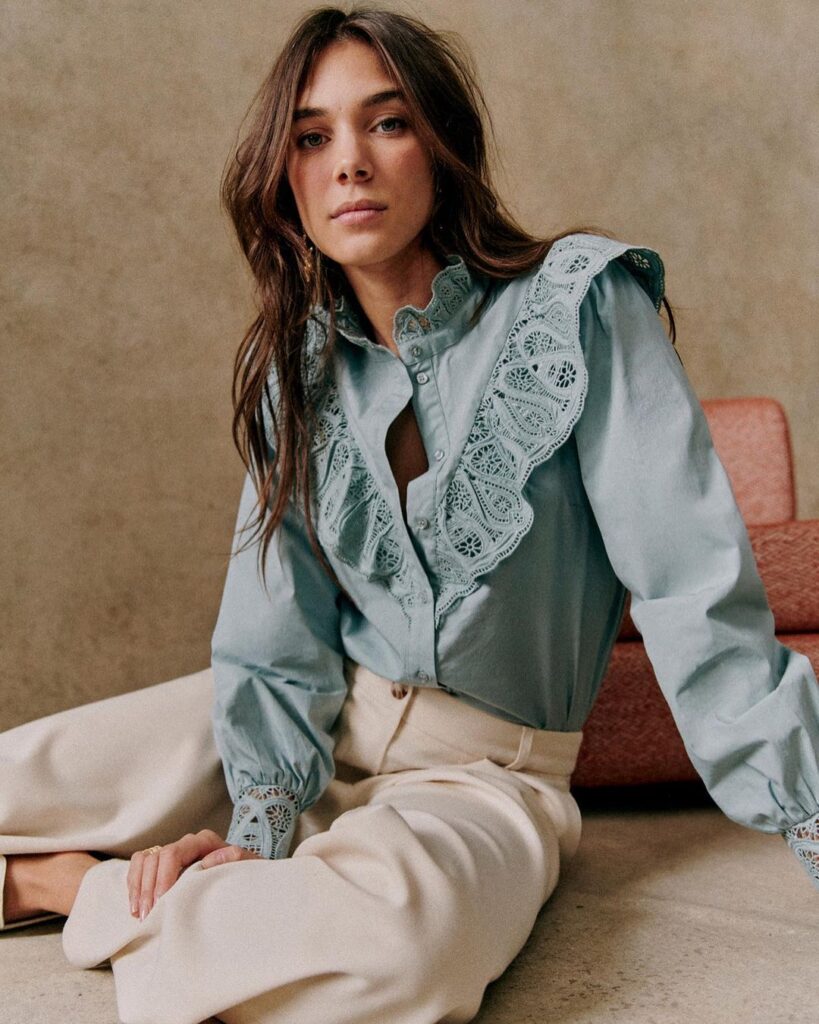 Sézane creates vintage-inspired one-of-a-kind apparel that screams elegance and sophistication. Its collection consists of everything from dresses, tops, knitwear, skirts, maternity wear, and accessories, ideal to make you stand out in a crowd. With sustainability as its priority, the B Corp brand uses kind-on-the-earth superior quality fabrics that extend garments' life. Furthermore, as an advocate of ethical practices, every piece in Sézane is crafted with the expertise of its best partner ateliers located worldwide.
Final Thoughts…
The biggest problem of fast fashion brands is that they are obsessed with pumping sky-high profits with record-breaking sales of garments priced too cheap. And Romwe is a major player in this industry. Climate crisis, deforestation, toxic water bodies— these bodies never seem to care to take some responsibility for the destruction they're causing. But sustainable clothing brands can be our savior! These labels prioritize the welfare of the planet and the people over profits and offer merchandise that will forever remain in style. So as conscious consumers, let's help our environment heal by investing in these brands that promote slow and fair fashion.