Disclosure:
Our editors handpick top-rated brands, vetted through our strict ratings. Purchases via our links may earn us a commission.
Learn more
Thats So Fetch is snowballing into one of the latest All-Time Fave fashion brands among young fashionistas. By leveraging the power of socials, it has achieved incredible visibility through strategic online marketing and collaborations with fashion creators through its Influencer Program. With a worldwide network of macro and mega influencers of various ethnicities, this label targets its ever-evolving fan base through flashy advertisements. But while it is gaining popularity as a hot-shot fashion spot, the real question is, Is this emerging brand sustainable? Or Is Thats So Fetch ethical? Unfortunately, it's none!
Let's get into the nitty-gritty of this affordable fashion clothing brand to understand its business operations better.
What is Thats So Fetch?
That's So Fetch is an Australian fashion brand popular for its hot and happening clothing and accessories. Its collection includes the widest range of party dresses, cute tops, chic outerwear, sizzling swimwear, shoes, accessories, and so much more. The brand focuses on offering fashion-forward designs to the Gen Z crowd at reasonable costs. That's why it has adopted a competitive pricing strategy, aiming to create affordable options without compromising on style.
To keep up with the fast-paced fashion industry, this brand introduces dozens of new styles every week, keeping its audience hooked to the site. Plus, the chart-topping items are restocked at an accelerated level to make the most of customer demands.
When Was Thats So Fetch Founded?
That's So Fetch was launched in 2018 by Sam Finlayson. The company started with a vision to provide trendy and super-chic clothing options to young consumers, especially college-goers, at affordable pricing. Initially, it gained popularity through online sales and collaborations with social media influencers. It still operates with the same marketing plan, as it has helped the label to experience significant growth in a short span of time, boosting it to further expand its product line.
The brand garnered revenue of close to $5 million in 2022, with the founder acting as its Chief Executive Officer.
Where is Thats So Fetch Located?
That's So Fetch is headquartered in Victoria, Melbourne, Australia. The fashion label has a team of less than 25 employees who supervise operations, working directly from the HQ. As an e-commerce-only B2C retailer, this brand doesn't have any physical outlets yet.
Where Does Thats So Fetch Ship From?
Thats So Fetch offers worldwide shipping. Once orders are placed, products are shipped from the company's warehouse in Australia via DHL Express for international packages and Australia Post for domestic shipments. Usually, products are dispatched between 1-5 business days, depending on the delivery location. They also offer Express Shipping Delivery benefits for a particular fee.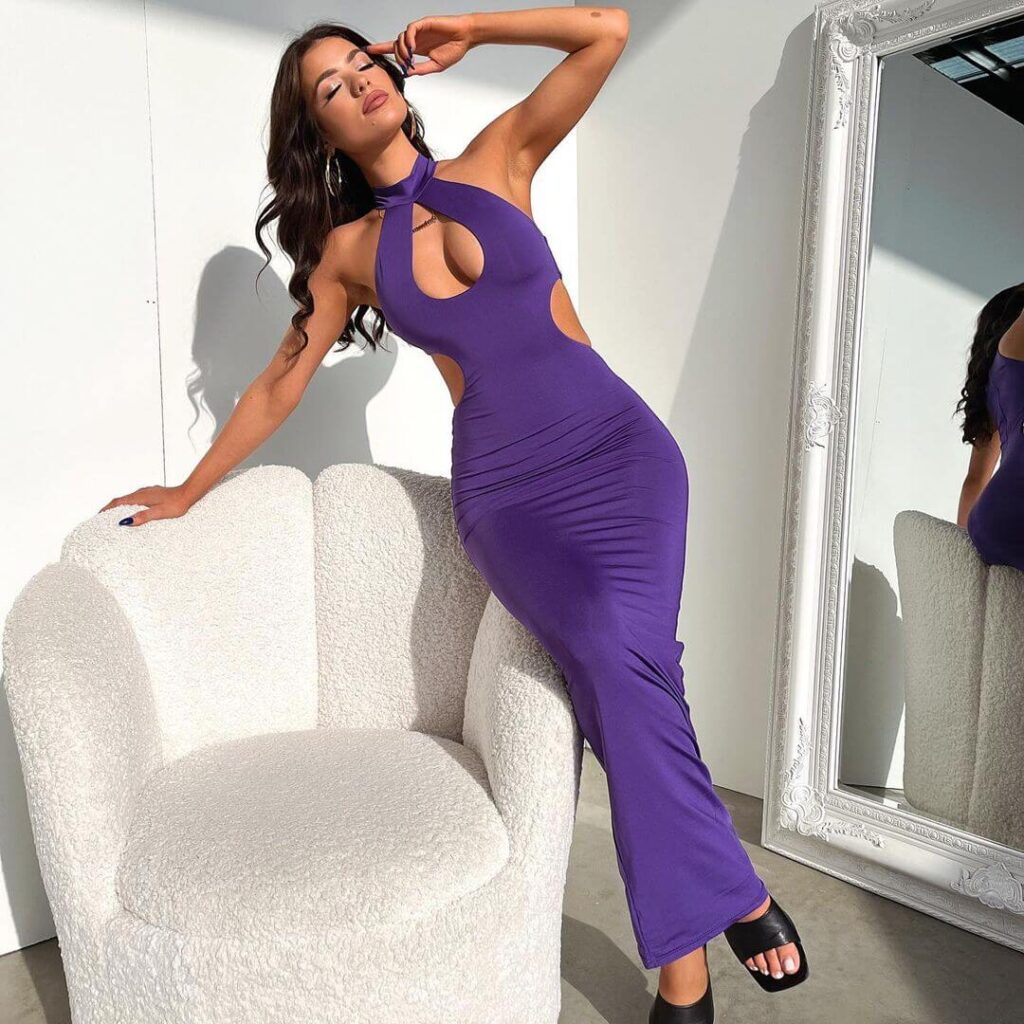 Is Thats So Fetch Ethical?
No, Thats So Fetch is not ethical. While the cool-girl fashion house is adored by style enthusiasts, it has come under scrutiny due to its lack of transparency regarding its supply chain and ethical standards.
A major concern surrounding the brand is the absence of information about its factory locations. It neither reports where its clothes are manufactured nor has a Supplier Code Of Conduct, making it difficult to assess the working conditions and labor practices in these facilities. In addition, there is no information covering the details about whether its merchandise is produced locally or outsourced in developing countries. This absence of clarity raises questions about the label's commitment to fair and safe working environments and its impact on people.
Ethical consumers are increasingly seeking brands that are transparent about their supply chain practices in order to make conscious purchasing decisions. So it is crucial for fashion companies to prioritize transparency and provide clear information about their production units, minimum wages, and overall fair trade standards. But, unfortunately, That's So Fetch shows a blatant disregard for ethical grounds by omitting any mention of it on its website.
Does Thats So Fetch Use Child Labor?
As already voiced out, this Aussie fashion label doesn't have a Supplier Code Of Conduct or any declarations addressing concerning issues such as slave labor or child labor. Plus, there's no information regarding whether it has its own factories or partners with vendors abroad. Without even the briefest of details available, it becomes extremely difficult to determine if the company knowingly employs underage workers or not.
Thats So Fetch's Animal Welfare Policies
Once again, That's So Fetch remains silent on its stance regarding animal welfare policies. However, after a thorough inspection of its product portfolio, it was observed that the online retailer doesn't use controversial textiles such as angora, fur, exotic animal skin or hair. While this is definitely good news, it came to light that some of its merchandise is made of wool and suede, from unspecified sources. Therefore, it is unclear whether the brand is being mindful of sourcing these animal-based textiles from ethical suppliers.
Is Thats So Fetch Sustainable?
Nope! That's So Fetch is everything but sustainable. Its product lineup is entirely made up of conventional cotton and cheap synthetic fabrics, such as polyester, acrylic, lycra, nylon, and more. These materials are derived from non-renewable resources, take decades and sometimes even hundreds of years to biodegrade, leaving behind a significant carbon footprint. Plus, the manufacturing of such textiles are exceedingly energy-intensive, resulting in a vast amount of wastewater generation and greenhouse gas emissions.
Despite the gravity of these sustainability issues, the fashion label appears unconcerned and fails to take them seriously. It does not even make any discernible efforts to reduce its greenhouse gas emissions. To top it all, it demonstrates a lack of vision and commitment to transitioning toward more eco-friendly practices. The absence of future goals related to waste reduction, water conservation, or sustainable sourcing further solidifies the brand's negligence of sustainable fashion principles.
To make things worse, it does not invest in renewable energy sources, fails to optimize its transportation and logistics processes, and does not participate in carbon offsetting programs. These choices indicate nothing but a linear, environmentally harmful fashion system that prioritizes profit over responsible production.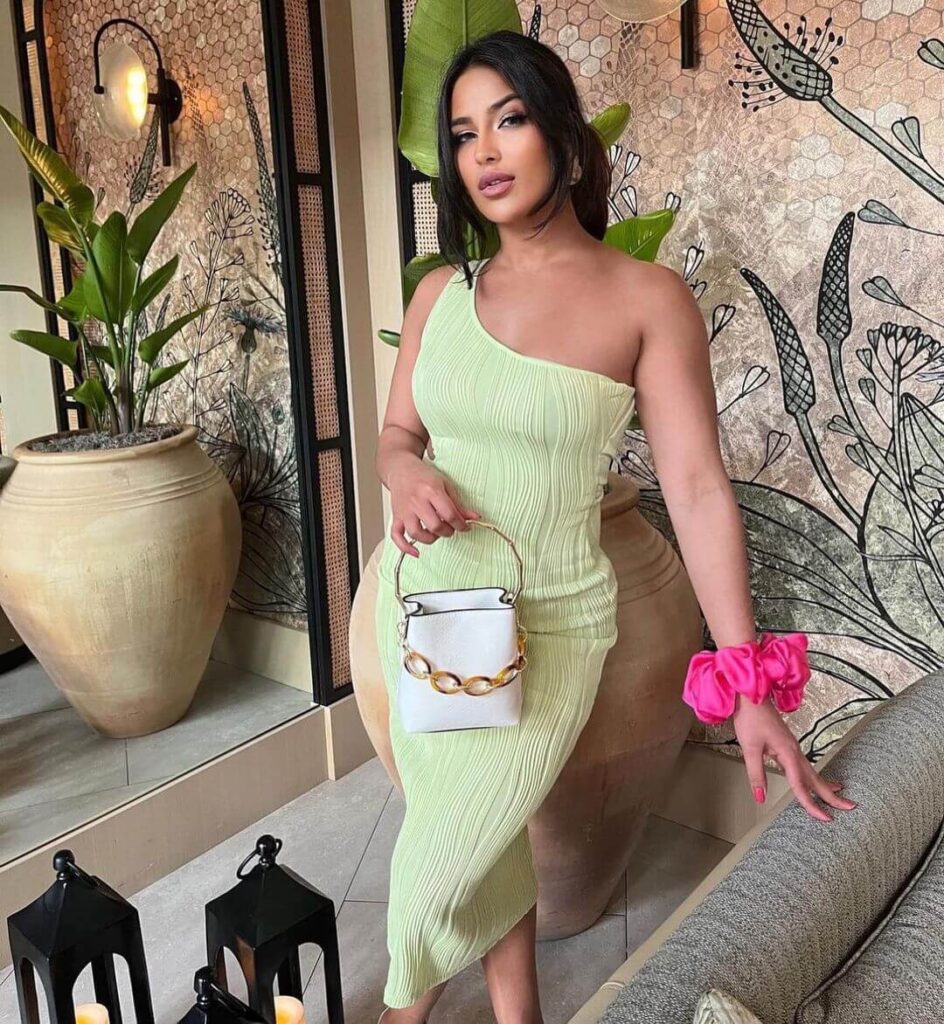 Is Thats So Fetch Fast Fashion?
Yes, Thats So Fetch is absolutely a fast fashion brand. It rapidly churns out new collections to align with ever-changing fashion trends and operates on an accelerated production schedule from unknown factories. Current styles are dropped multiple times a week, resulting in a constant influx of new products that influence consumers to make frequent purchases. Plus, with its focus on low-cost garments, everything is available at super-affordable prices, contributing to a disposable fashion culture.
Furthermore, while the label's website is already brimming with tons of cool-girl fashion merchandise, it has a "Back In Stock" section that stocks an inventory of the best-selling fun fashion pieces. Also, tempting offers like student discounts along with other custom discount codes are a regular on its website. So, all in all, this brand perpetuates a cycle of overconsumption, encouraging customers to constantly update their wardrobes with cheaply made apparel that quickly falls out of fashion.
Is Thats So Fetch Legit?
Yes, Thats So Fetch is a legit shopping destination for women. The fashion label has a 4.8 customer rating on Trustpilot, with shoppers singing praises for the brand's cute clothing styles, accurate size, active discount codes, speedy shipping, and fantastic customer service.
Some of the Worst Fast Fashion Brands Similar to Thats So Fetch
The fast fashion industry has undeniably fueled the ongoing climate crisis. Not just that, it has even contributed to the exploitation of underserved garment worker communities, breaking all the laws of labor rights. Some prominent fast fashion labels that you should definitely consider staying away from include Cider, Peppermayo, Jaded London, Bloom Chic, and J.Ing.
Some of the Best Sustainable Alternatives to Thats So Fetch
Sustainable fashion, emphasizing quality, durability, and ethical choices, plays a crucial role in reducing waste and supporting fair practices. Keeping in mind the environmental impact of fast fashion, we have thoughtfully curated a collection of ethical brands to offer readers responsible choices.
1. Thought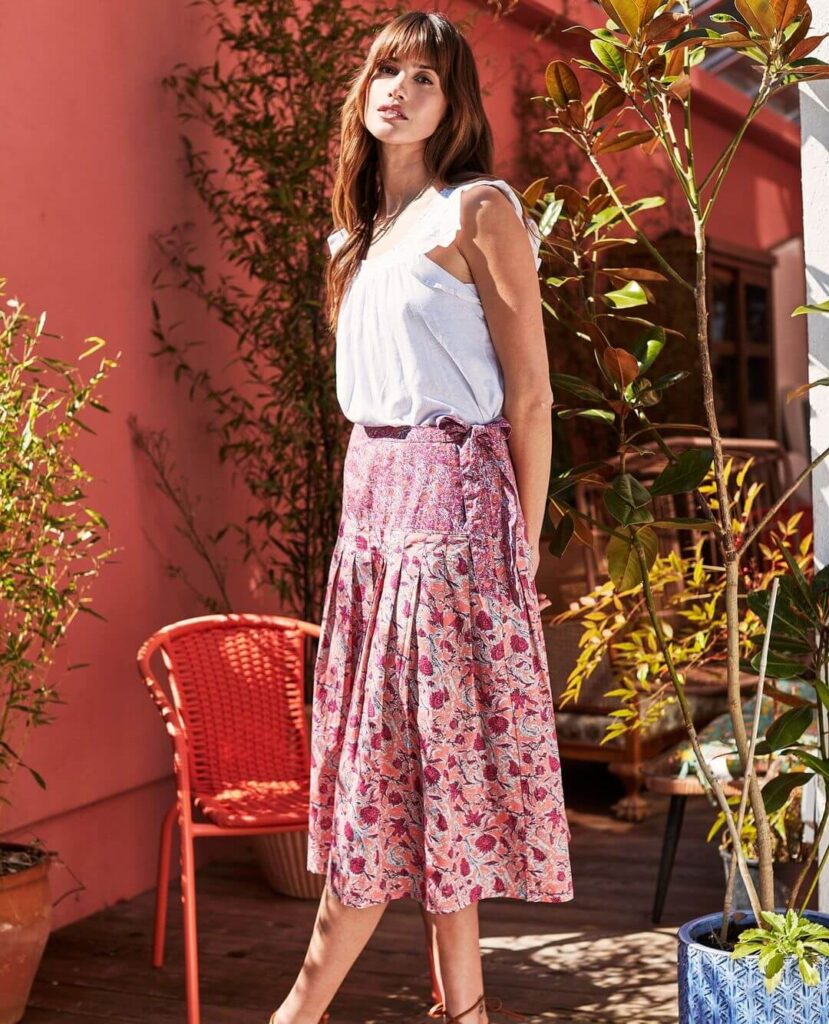 Thought is home for pretty seasonless clothing that feels good on your skin and does better for the planet. The brand offers a diverse range of consciously crafted garments prioritising sustainability, comfort, and versatility. It uses organic and recycled fabrics, such as organic cotton, hemp, bamboo, and Tencel modal, which are earth- and skin-friendly. Additionally, the label ensures a clean production process, where collections are created on a limited-run basis in order to avoid overproduction.
2. Luna + Sun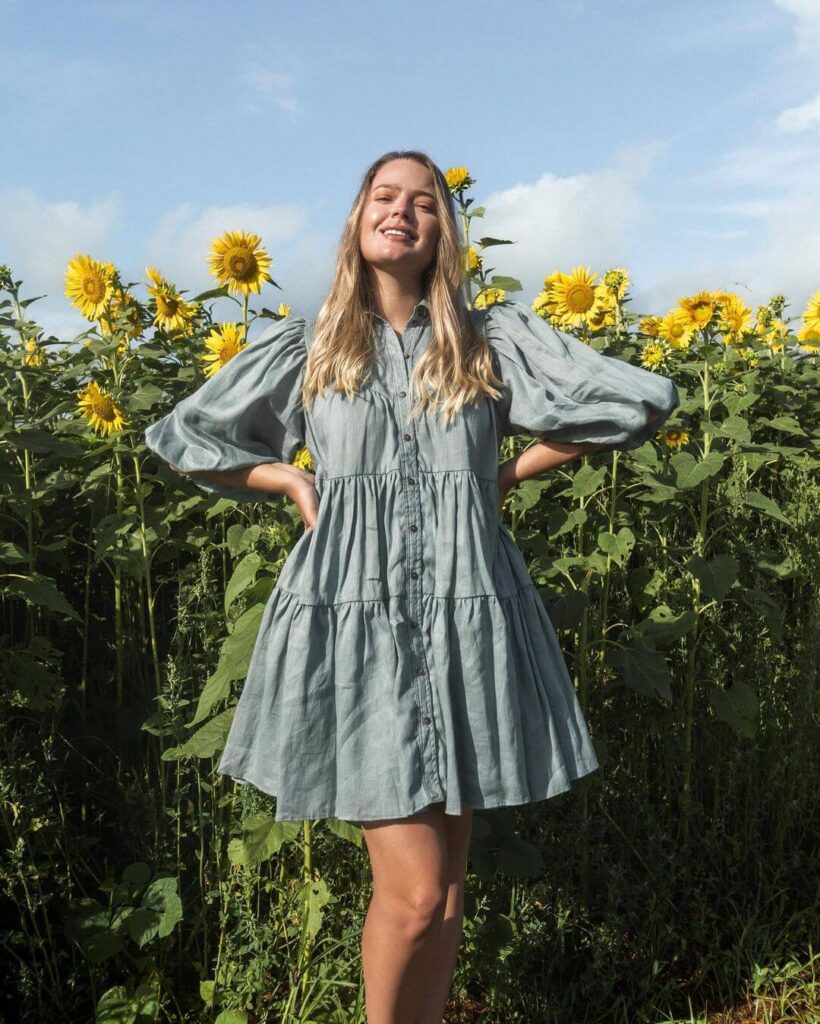 For lovingly designed flowy dresses, Luna + Sun is going to steal your heart. The Australian-made slow fashion brand creates minimalist and roomy pieces that can help every woman feel beautiful in every stage of their life. So whether you're planning to conceive or are a new mommy, these garments are designed to be circular fashion that keeps you comfy in your ever-changing body. Plus, it solely uses sustainable and vegan materials, like organic cotton, linen and Tencel, to create its select line of cruelty-free products.
3. A.BCH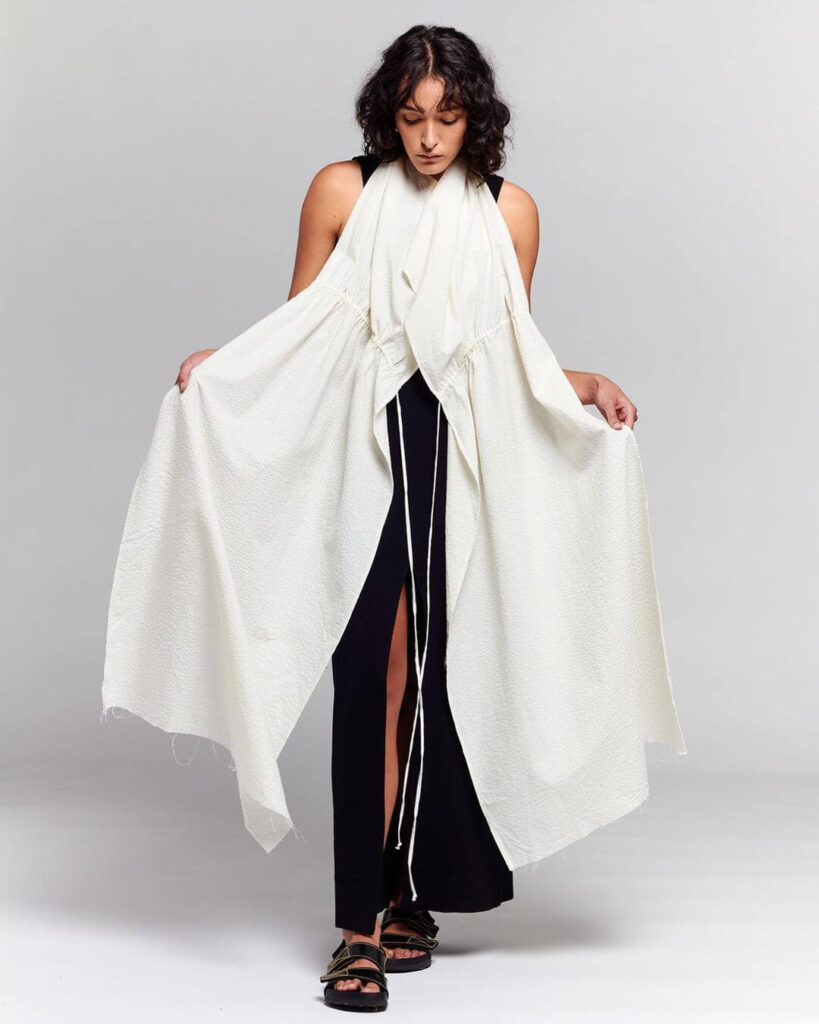 A.BCH'S clothes are "Designed For Circularity." The Melbourne-based sustainable fashion label has a classic line of everyday clothing fit for capsule wardrobes that can be effortlessly dressed up or down. With a strong inclination towards eco-friendly fabrics such as organic cotton, hemp, and linen, its products are durable and repairable, extending their lifespan. The company values craftsmanship and ethical principles. That's why, it works with skilled artisans and manufacturers who adhere to fair labor standards, ensuring safe working conditions and decent living wages.
4. All The Wild Roses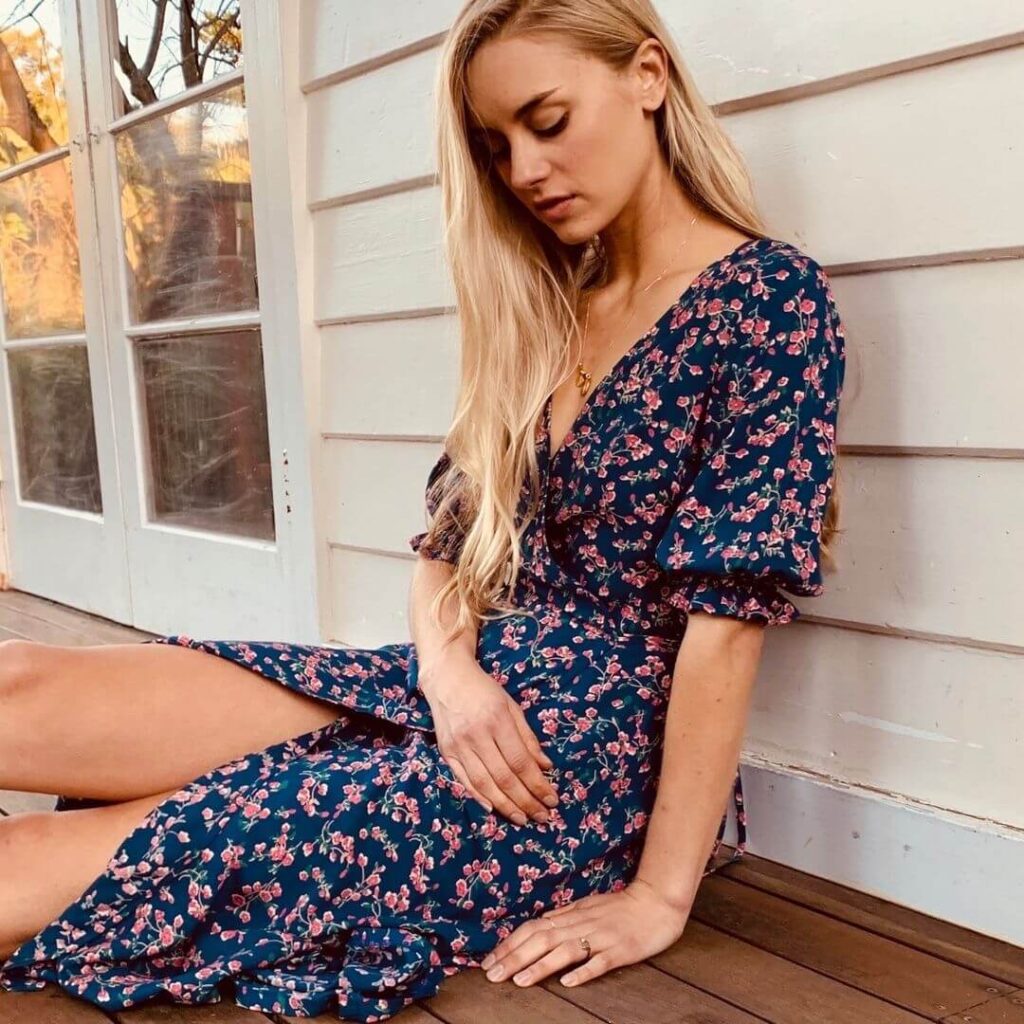 All The Wild Roses stand as a shining example of a sustainable fashion brand that integrates eco-friendly materials into free-spirited boho style outfits. As a women-led label, it has partnered with a female-run workshop in Vietnam, where garments are handcrafted in small batches, and employees are treated ethically. It follows a slow fashion approach, producing timeless designs that can be worn for years. As a B Corporation, it is committed to creating a positive social and environmental impact.
Concluding Thoughts…
Thats So Fetch checks every box of being a fast fashion label that is thriving on unsustainable and unethical business practices. It highlights the detrimental impacts of fast fashion, like the probability of sweatshop production and the promotion of the "throw-away" culture. These reasons are enough to understand why everyone should avoid supporting such brands. However, it's good to witness that with conscious consumerism on the rise, people are becoming more aware of the industry's negative consequences. And alternative sustainable companies like those mentioned above are doing their utmost to serve people with a better and cleaner wardrobe.