Disclosure:
Our editors handpick top-rated brands, vetted through our strict ratings. Purchases via our links may earn us a commission.
Learn more
Yes, Uniqlo is a fast fashion brand. The Japanese clothing retailer might distinguish itself from most fast fashion labels by focusing on creating timeless basics instead of trendy pieces, but in reality, it has captured a solid part of the global fast fashion industry. True, it has a sustainability page with some impressive initiatives, but how much of that is actually being worked upon? Is Uniqlo sustainable for real?
Uniqlo's achievements are the result of its strategic brand positioning and some high-end partnerships with renowned figures like Andy Warhol, Jean-Michel Basquiat, and Keith Haring. The company has also collaborated with esteemed names such as Alexander Wang, J.W. Anderson, and Ines de la Fressange, curating exclusive collections to generate excitement among fashion aficionados. But behind the 'affordable' price tags and flashy advertisements lies the dark truth of garment workers toiling under deplorable conditions for meager wages and the planet clogged with heaps of disposable clothing. Yes, these are the social and environmental impact of brands like Uniqlo. The question— Is it taking responsibility?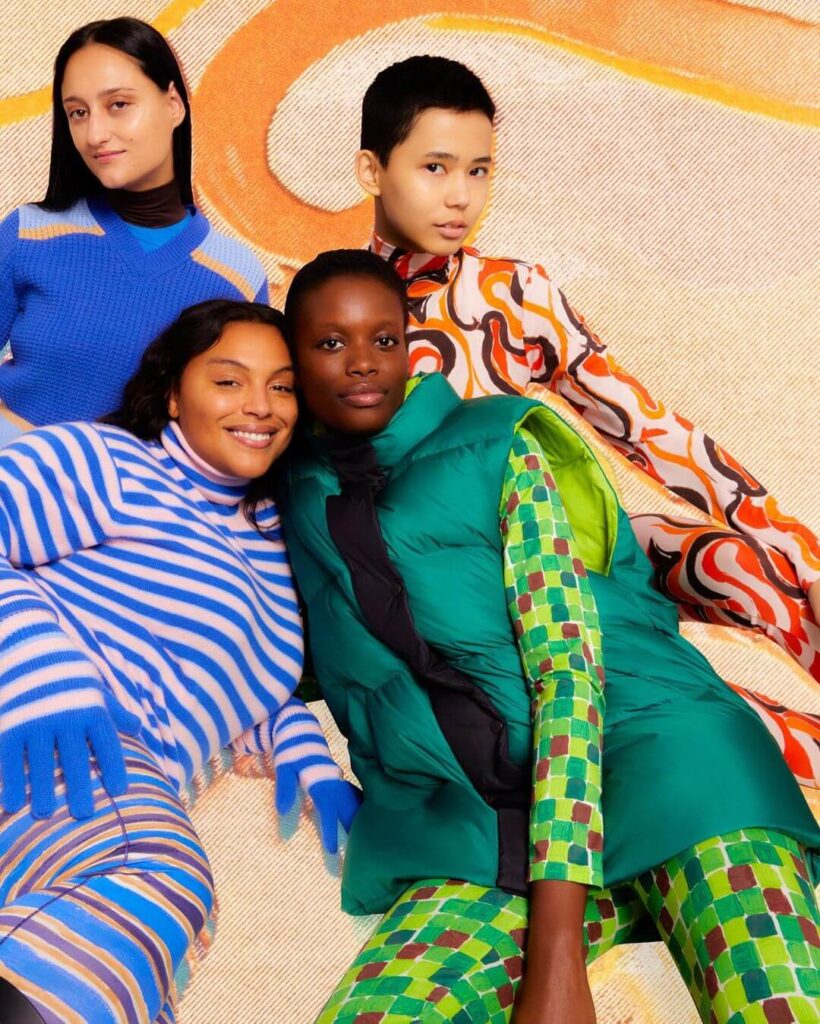 What is Uniqlo?
Uniqlo is a leading Japanese fashion retailer that offers a wide range of clothing and accessories for men, women, and children. Its product range spans from everyday wardrobe essentials to versatile pieces, with a focus on comfortable and functional designs.
With a rapid turnaround time and an array of suppliers at its disposal, the company is able to efficiently fulfill the demands of its global clientele. Its brand philosophy is, "Made for All." That is, it positions its clothing to transcend age, gender, ethnicity, and all other ways to define people.
The retailer sets itself apart from other low-price-oriented fast fashion competitors by marking its signature collections with innovations like HeatTech, LifeWear, and AIRism. In terms of pricing, its garments fall in a mid-range category, making the label a bit expensive for people looking for affordable fast fashion. It has gained a worldwide reputation for offering well-made casualwear for people who appreciate a balance between fashion and functionality.
When Was Uniqlo Founded?
To understand Uniqlo's origins, let's take a journey back in time in Japan in 1972. It all started with Tadashi Yanai's takeover of his father's chain of 22 men's tailoring stores known as Ogori Shoji in Ube, Yamaguchi. After becoming company president in 1984, he opened a new unisex garment store called Unique Clothing Warehouse in Hiroshima, which later became Uniqlo.
In September 1991, the former organization changed its name from "Ogori Shoji" to "Fast Retailing," and by April 1994, there were over 100 Uniqlo outlets operating throughout Japan. Following the strategies of American retailers Benetton and Gap, Fast Retailing adopted the "SPA" approach, which involved producing and exclusively selling their own clothing. The approach was a hit among the locals, and by 1998, Uniqlo operated over 300 stores across Japan.
However, the brand faced a challenge regarding consumer perception. It was viewed as a discount retailer offering cheap and low-quality apparel. To change this viewpoint, Uniqlo launched the Global Quality Declaration in 2004, pledging to stop producing low-priced, low-quality garments. Their high-quality fleece jackets gained attention, transforming the label's image from cheap and low-quality to affordable yet high-quality.
Uniqlo is a wholly-owned subsidiary of Fast Retailing Company Limited, recognized for providing superior private-label casual wear at reasonable prices. Today, Tadashi Yanai is considered as the most successful businessman in Japan for owning Fast Retailing— the world's fourth-largest apparel company with a portfolio of brands, including Uniqlo, Helmut Lang, Theory, Comptoir des Cotonniers, Princesse tam.tam, J Brand, and G.U.
Where is Uniqlo Located?
Uniqlo is headquartered in Sayama, Yamaguchi, Japan. The company doesn't have its own production units. It works with a network of partner factories located worldwide in countries including China, Vietnam, Bangladesh, Cambodia, Indonesia, and others. With 30,000+ full-time employees, the clothing retailer has close to 2400 stores across the globe.
Where Does Uniqlo Ship From?
All orders are shipped from its distribution centers located in China, Japan, the U.S., and so on, depending on the delivery destination. Uniqlo offers worldwide shipping, and products are usually dispatched between 1-3 business days. If you live in a region that has a physical Uniqlo store, then you also have the option to "Order and Pick-up" from your nearest outlet. And orders above $99 are eligible for Free Shipping.
Is UNIQLO Ethical?
No, Uniqlo is not ethical. The company primarily sources its products from low-cost production countries where cheap labor is widely available, and labor laws are lax. It scored between 41-50% in the Fashion Transparency Index, indicating some level of transparency. It has mapped out a Code Of Conduct and published the list of suppliers covering its garment and processing factories along with its fabric mills. Also, its social auditing program, endorsed by the Fair Labor Association (FLA), covers the final stage of production. While these are some responsible steps, there is no evidence proving that the brand ensures payment of fair living wages and safe working conditions.
Making matters worse, a Hong Kong-based non-profit group, Students and Scholars Against Corporate Misbehavior (SACOM), exposed the labor practices in some of Uniqlo's Chinese factories. Investigations by SACOM, HRN, and Labor Action China revealed shocking working conditions in the Japanese retailer's supplier facilities, where workers were found to earn only one-third of the average wage. They received monthly base wages of 1,550 yuan ($227 U.S.) and 1,310 yuan ($192 U.S.), respectively. What's worse is, to meet their living expenses, workers had to work excessive overtime ranging from 112 to 134 hours per month, which is more than three times China's legal limit of 36 hours.
Another incident involved a shipment of men's shirts from Uniqlo's casualwear chain, which was prevented by customs from entering the United States in January 2021. This action was taken due to suspicions that the shirts were produced using forced Uyghur labor in Xinjiang. Moreover, its involvement in an ongoing workers' rights case and its outstanding debt of $5.5 million in severance pay to Indonesian garment workers further tarnish its ethical standing.
Addressing these issues, UNIQLO made some meaningful progress in promoting ethical labor practices. The company achieved notable advancements, such as hiring workers with disabilities and employing more women in managerial roles. Additionally, its parent company collaborated with UN Women, the United Nations Entity for Gender Equality and the Empowerment of Women, to provide support for women employed by the company. These initiatives instill hope that the Japanese clothing company will eventually be able to establish a transparent and clean supply chain, ensuring fair wages and the well-being of its factory workers.
Does Uniqlo Use Child Labor?
There are rumors that in the past, Uniqlo's partner factories engaged in employing child labor. However, there is no concrete evidence to back this scandal.
Uniqlo's parent company, Fast Retailing, strictly prohibits the use of minors in any of its brand's production methods. It has implemented several policies to ensure ethical sourcing and fair labor standards. Child labor is a sensitive issue, and with the majority of Uniqlo's production taking place in China, it is only normal to feel doubtful about what;'s actually going on behind the doors of these factories.
Uniqlo's Animal Welfare Policies
Uniqlo has banned the use of exotic animal skin, fur, angora, shearling, slink, mohair, and karakul in its product line. It has a formal animal welfare policy aligned with the values of the Five Freedoms. However, it does use down or feathers from farms certified by the Responsible Down Standard, along with other animal products like leather and silk that are traced in the first stage of production. The brand claims to use wool sourced from non-mulesed sheep, but it doesn't provide evidence to support this statement.
One positive aspect is it encourages recycling and the use of alternative materials that are vegan. In fact, in 2016, PETA awarded the label with the Innovator for Animals Award. This award was presented to honor the brand's groundbreaking synthetic innerwear technology, HEATTECH, which is both innovative and cruelty-free.
Is Uniqlo Sustainable?
Uniqlo is making commendable efforts towards sustainability, but there is still room for improvement. The brand designs clothes that are meant to be versatile and can be worn multiple times, promoting a timeless style. It has launched a program, "Recycle and Reuse," where they collect secondhand Uniqlo garments for recycling. This program started in Japan in 2006 and has expanded to other countries like the US, UK, and Australia.
In addition, the company has a "Repair Service" in select stores, where consumers can avail minor repairs for certain products. It has taken steps to reduce packaging waste by phasing out single-use plastics and offering FSC-certified reusable bags made from recycled materials.
Next, it has introduced a new technology called BlueCycle to cut out the environmental impact associated with jeans production. This innovative method aims to reduce manual labor and water usage in the manufacturing process. Instead of using sandpaper fading, which requires a significant amount of water, UNIQLO's new laser distressing system decreases water consumption by an impressive 99%. Furthermore, in a recent development, Tadashi Yanai, the founder of Uniqlo, dropped the "Lifewear" concept, which focuses on producing simple clothing in uncomplicated silhouettes and high-quality materials that will get you through every aspect of life.
While the Japanese retailer uses sustainable materials like lyocell and recycled polyester, a good proportion of their garments are still made from synthetic materials like nylon, and elastane. These textiles require a lot of energy to produce and do not biodegrade easily. Also, the company doesn't provide any certification to back the credibility of its raw materials. The company uses natural fibers like cotton, but again, it's not certified organic. Conventional cotton production is water-intensive and needs toxic pesticides, and fertilizers, making it an unsustainable choice.
However, the good news is, Uniqlo has recently become an affiliate member of the Better Cotton Initiative and aims to source all its cotton from sustainable sources by the end of 2025. It has set a science-based target to reduce carbon footprint in its supply chain, which is a step forward. This means the label has committed to minimizing its greenhouse gas emissions in line with the goals of the Paris Agreement. But, unfortunately, Uniqlo does not report on its progress towards meeting these targets, which is a drawback.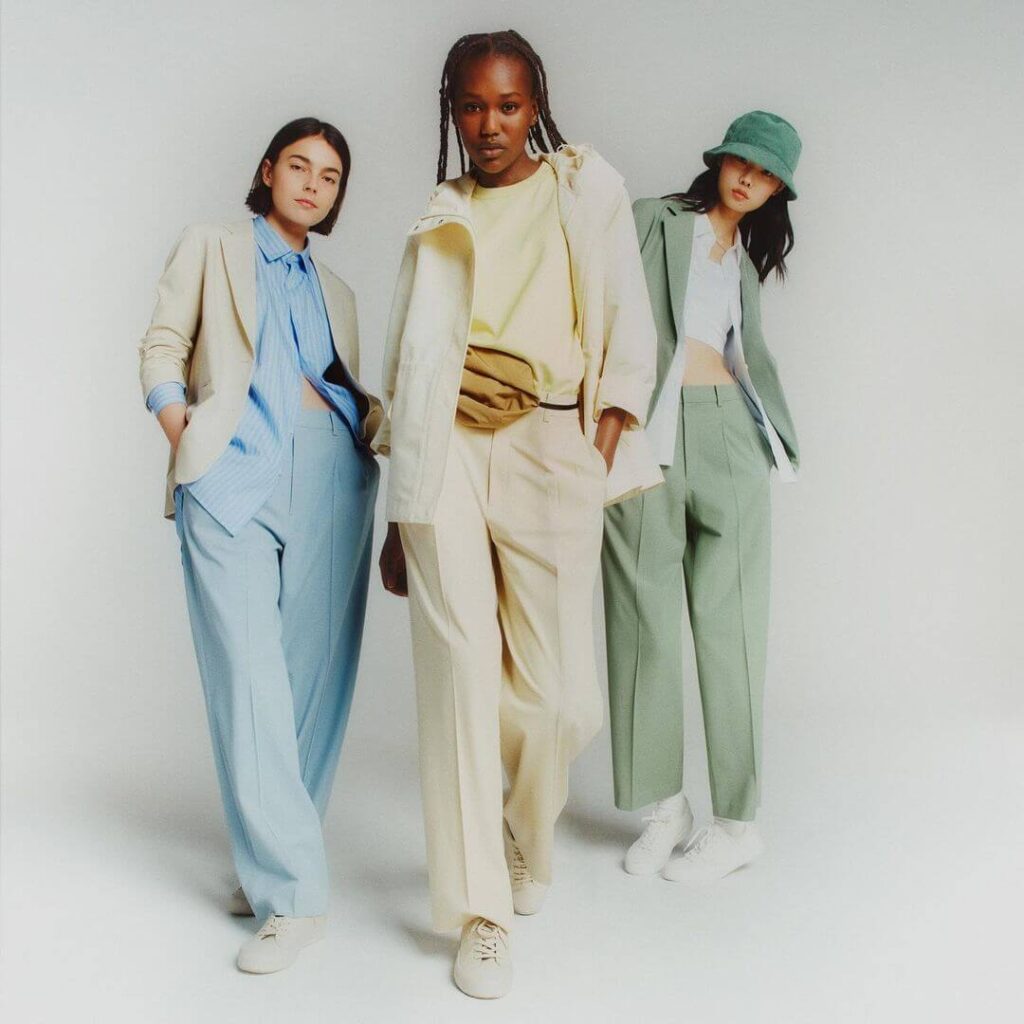 Is Uniqlo Fast Fashion?
Yes, Uniqlo is fast fashion. It operates on the traditional fast fashion business model of outsourcing production to countries with lower labor costs, manufacturing large volumes of disposable clothing, and using significant quantities of synthetic materials.
The only difference is, unlike fast fashion brands' core ideology of chasing the latest styles, this Japanese company focuses on creating timeless basics that can outlast fleeting trends. Its clothes are simple, minimalist, and designed for everyone without any age barrier, enabling the wearer to dress up or down according to their personal style. Also, its garments are priced in the mid-premium range, making them a bit inaccessible for budget-conscious shoppers looking for celeb-inspired looks.
Is Uniqlo Legit?
Yes, Uniqlo is totally legit. The brand has mixed reviews after being rated by a throng of consumers. While a lot of shoppers applaud the label for its quality basics, many complained that the quality is not at par in comparison to the price point. Again, consumers who have experienced their in-store shopping seem to be more satisfied with their purchases than those who shopped online, as customer service might get tricky in some cases.
Some of the Worst Fast Fashion Brands Similar to Uniqlo
Uniqlo has applied several sustainability initiatives to reduce its environmental footprint, but it really needs to strengthen its ethical standards. The fast fashion industry has been thriving on a toxic cycle of exploitation and environmental devastation. And it needs to end! Apart from Uniqlo, brands like American Eagle, and That's So Fetch have forever milled in profits by compromising on ethics. So you have every reason to steer clear of them until they become accountable for their actions.
Some of the Best Sustainable Alternatives to Uniqlo
Choosing sustainable fashion brands over fast fashion brands is a responsible and impactful choice for several reasons. And if you don't know where to start, consider checking out Casa Fline, Mila.Vert, Kotn, and Asket. These brands implement sustainability initiatives and ethical practices so that they can safeguard the welfare of the garment makers, the planet, and the consumers. Plus, their mantra is to create high-quality, durable garments that will last you for years, helping you make the most of your wardrobe investments.
1. Casa Fline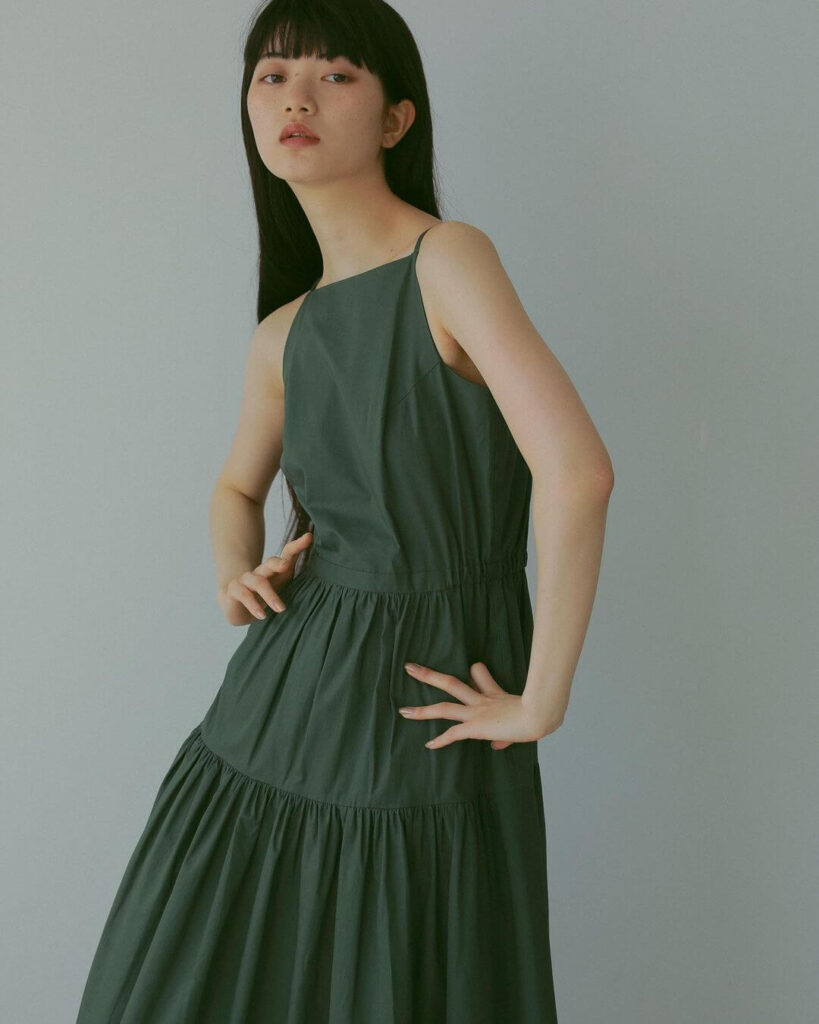 Slow fashion Japanese label Casa Fline offers a range of classic and elegant clothing for women, eco-friendly cosmetics, and household goods. Promoting mindful consumption, the brand takes pride in its local production with skilled craftsmanship using responsibly sourced raw materials. Everything is made from 100% natural materials like organic cotton, vegetable ink, and so on. With a heartfelt message behind their original collection, Casa Fline is rooted in a philosophy that reflects the founder's beliefs and environmental considerations. Their clothing showcases beautiful feminine designs with impressive styling that stands by the principles of timeless fashion.
2. Mila.Vert
Based in Slovenia, Mila.Vert is home to luxury sustainable fashion. It crafts chic and contemporary clothing with a minimalist aesthetic and sophisticated detailing to lend a modern touch that you'll absolutely love. All of their clothes are ethically manufactured locally to ensure end-to-end transparency, traceability, fair wages, and safe workplaces for everyone involved in the manufacturing process. The brand uses cruelty-free organic fabrics such as Tencel and GOTS-certified organic cotton, and only a small portion of their winter coats is made from animal-derived textile, that too, leftover wool. Mila.Vert embraces a zero-waste philosophy and minimizes fabric waste during production by upcycling any excess materials.
3. Kotn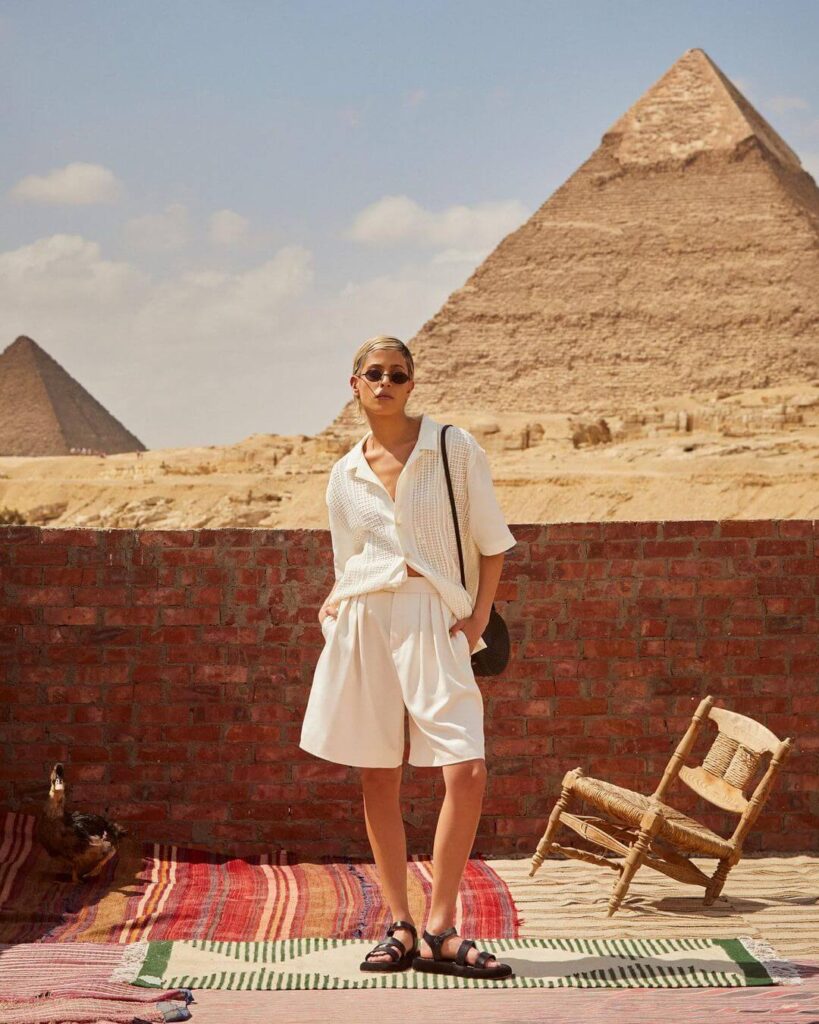 If you're someone who looove the feel of organic cotton, then Kotn is going to be your BFF! This sustainable brand solely uses luxurious Egyptian organic cotton in creating wardrobe staples, bedding, and bath textiles. Dedicated to transforming the exploitative fashion industry, it closely works with cotton farmers in Egypt, ensuring a transparent supply chain and supporting local communities. The label prioritizes fair trade practices and provides fair wages and safe working conditions to garment workers. In addition, they focus on curating timeless designs in high-quality craftsmanship that will stand the test of time. As a B Corporation, Kotn is associated with social causes and funds the education of children belonging to the underserved farming communities of Egypt.
4. Asket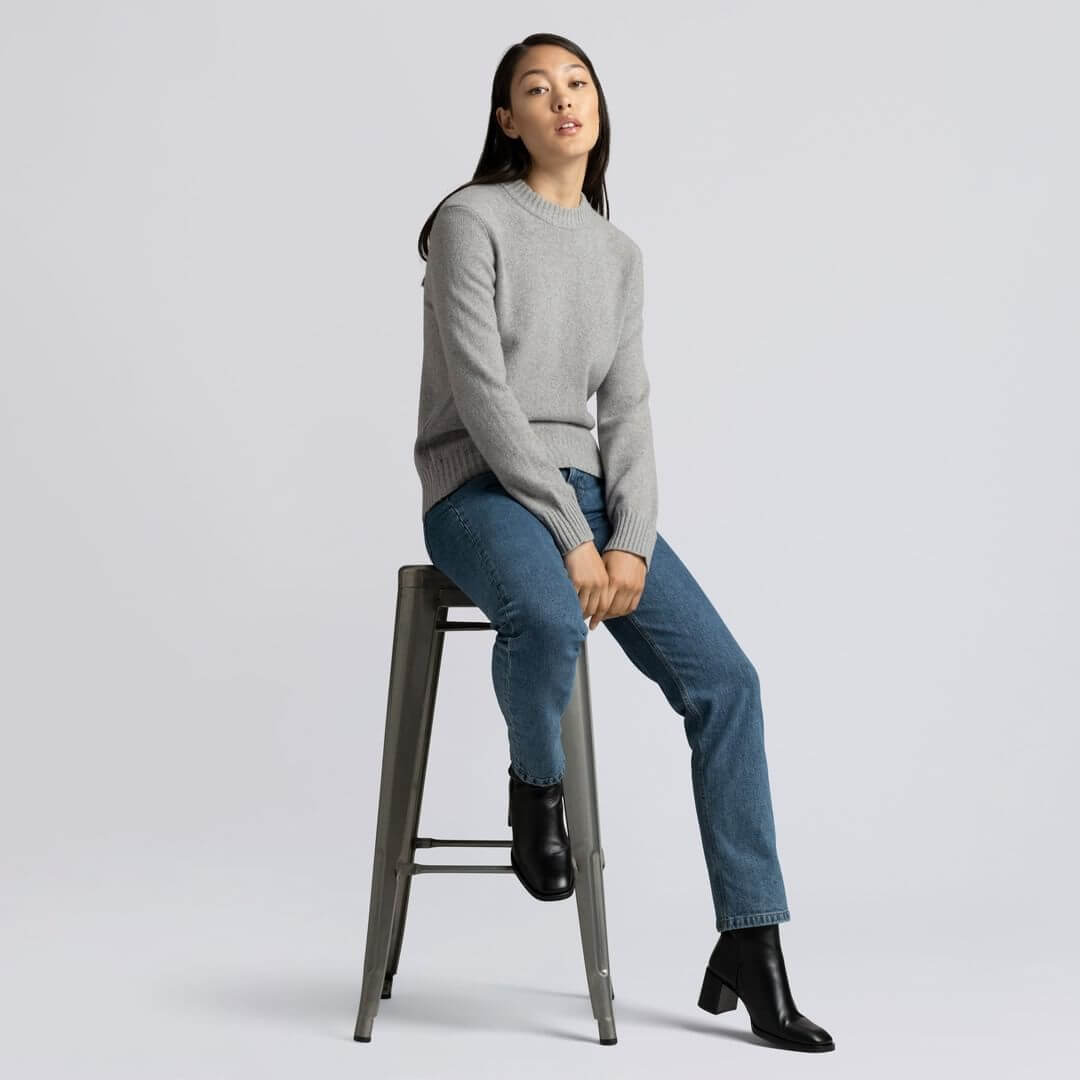 Asket is a sustainable brand that offers 'permanent garments' with 'endless versatility' for men and women. The brand's philosophy revolves around reducing waste and overconsumption by creating high-quality apparel that is made to last. Asket believes in full transparency and provides detailed information about the entire production process, including the origin of materials and the factories they work with. With sustainable materials like recycled wool, organic cotton, Tencel lyocell, and traceable merino wool, it creates garments that you will enjoy for years. Plus, they offer free repairs in-store, and you can order spare parts to fix minor changes yourself to prolong the lifecycle of your clothing.
To Wrap it Up…
Uniqlo has taken steps towards implementing environmental policies and has a robust sustainability page compared to other fast fashion brands. But it lacks specifics regarding metrics and progress in achieving its sustainability goals. Additionally, while the brand has initiated efforts to transform its supply chain towards ethical practices, there is no concrete proof of fair wages or improved treatment of workers. Therefore, it has substantial work ahead before it can be considered a truly conscious brand.
Ultimately, Uniqlo remains to be a part of the unsustainable fast fashion industry. So, as consumers, the most logical decision we can take is to support planet-friendly brands like the ones mentioned above that align with our values of being responsible for our choices.
FAQs
Is Uniqlo fast fashion or slow fashion?
Uniqlo is a fast fashion brand.
Is Uniqlo an ethical brand?
Uniqlo has implemented various measures to create an ethical supply chain, but for now, it can't be tagged as an ethical brand. 
Does Uniqlo support fast fashion?
Uniqlo has implemented various measures to create an ethical supply chain, but for now, it can't be tagged as an ethical brand. 
Is Uniqlo better than H&M?
Uniqlo and H&M are both fast fashion brands that operate on a similar business model. So it is difficult to determine which is better.