Disclosure:
Our editors handpick top-rated brands, vetted through our strict ratings. Purchases via our links may earn us a commission.
Learn more
As you scroll through your Instagram, you might have come across the fashion brand, Princess Polly. We bet you fell in love with their designs as well. But as mindful shoppers, style is not the only thing that matters to us, as our values need to align with clothes we believe are worth buying. That's why, the big question whether Princess Polly is a fast fashion, ethical or sustainable brand remains to be answered. Let's help you. The answer is Yes, it is a fast fashion brand. It has 7000+ styles with new styles dropped every day and Instagram /TikTok elites showcasing huge hauls to promote more consumption. Is this not fast fashion?
The horrors behind the fast fashion industry are not unknown. Workers are exploited on a day-to-day basis and deprived of fair wages along with Mother Earth being compromised by the release of greenhouse gas emissions at a massive scale. However, while Princess Polly is a fast fashion brand, it claims to engage with fair trade factories and use sustainable fabrics in its clothing line. But how many of these claims are actually true? For more clarity, let's explore the brand in-depth.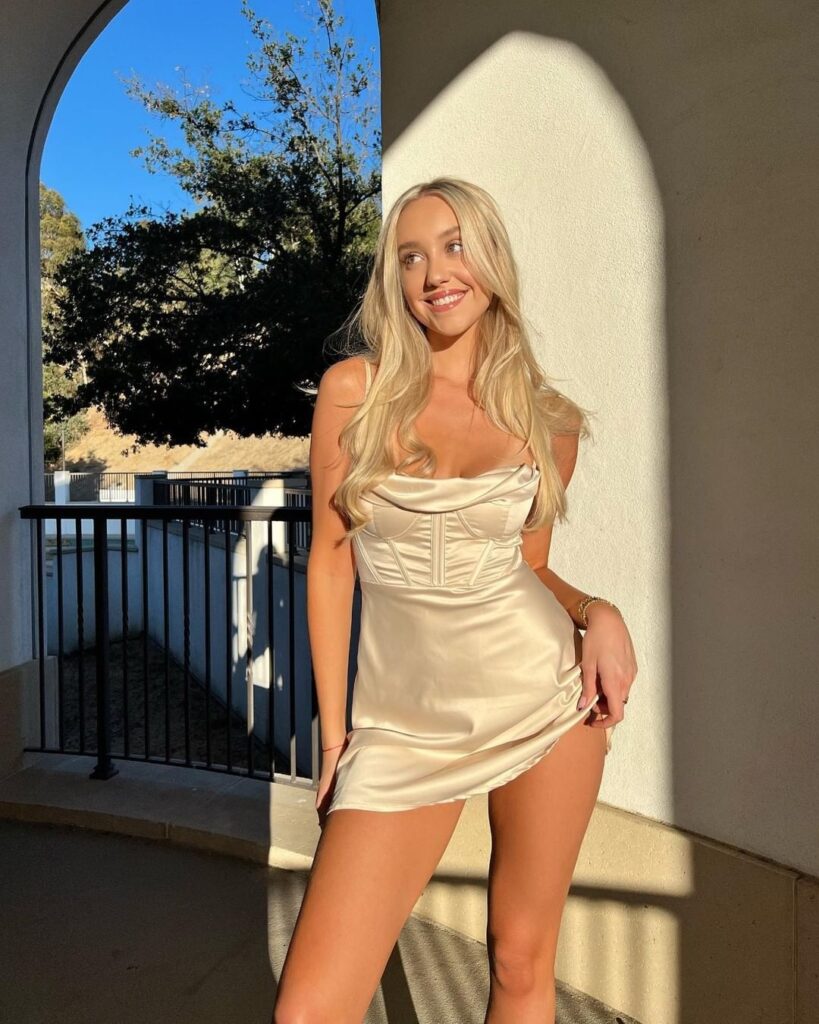 What is Princess Polly?
Princess Polly is a global fashion destination primarily for women. The Australia-based retailer offers a wide range of high-fashion and 'on-trend' clothing inspired by pop culture and the latest runway looks. A major hit among the teens and Gen-Z, Princess Polly strives to fulfil the wardrobe needs of trendsetters who live by TikTok-approved and Instagram-worthy styles.
While this boutique brand has a global youth clientele, it has a separate fanbase in the U.S. for its stylish clothing that makes you look like a million bucks on a budget. Fresh designs are introduced every week, and while the brand follows a fast fashion business model, it is attempting to incorporate ethical and sustainable measures in its operations.
With 2.2 million followers on Instagram, Princess Polly did start as a small independent beachside store but soon became a global fashion label by leveraging the power of social media marketing.
When Was Princess Polly Founded?
Princess Polly was launched in 2005 by the husband-wife-duo Wez and Eirin Bryett. The fashion retailer initially started as a brick-and-mortar store in the Goldcoast region of Queensland, Australia. However, after noticing that the brand's online sales were considerably higher than in-store sales, Princess Polly later debuted on various digital platforms in 2010. As a result, the brand became a huge success worldwide, especially among the U.S. teen audience, because of its trending designs at affordable rates.
While Princess Polly remained independent since its beginning, 50% of the brand was later acquired by A.K.A. Brands of San Francisco, in 2018. A.K.A. Brands now acts as the parent company of the Australian fashion retailer. It was created by the global investment firm Summit Partners, renowned for investing in potential fashion brands. At present, Princess Polly successfully generates an annual revenue of $39.0M.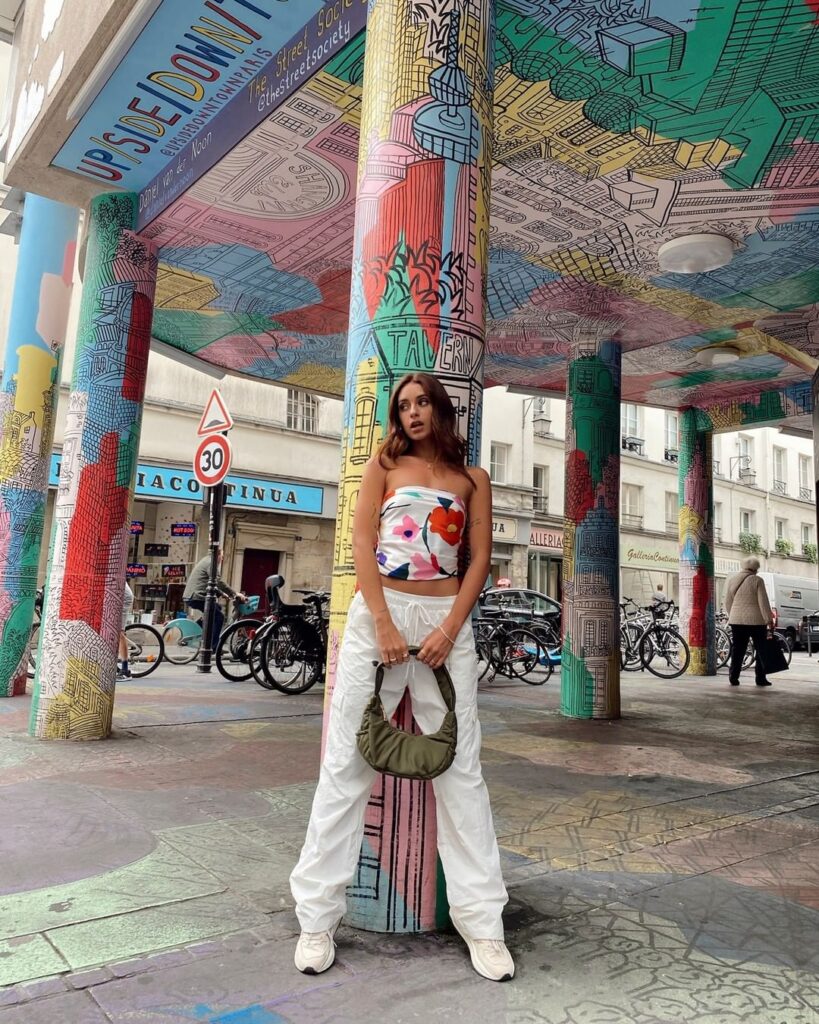 Where is Princess Polly Located?
Princess Polly originally started as a beachside brick-and-mortar fashion store in the Goldcoast metropolitan region of Queensland, Australia. Currently, the brand has its headquarters in West Hollywood of California, USA and Burleigh Heads in Queensland, Australia, with a thriving team of over 300 employees.
Princess Polly has partnered with 84 fair trade and tier-one factories that provide livelihoods to 5800 workers. 79 of these production units with 4300 workers are based in China. The remaining 4 factories with 600 workers are in India, and 1 is based in Pakistan, employing about 900 workers.
Where Does Princess Polly Ship From?
Princess Polly products are shipped from the brand's warehouses in Los Angeles under different shipping options, incurring various rates. Shipping across the USA remains to be Free. And orders placed before 2 pm are shipped within the same business day.
The brand currently ships to 48 U.S. bordering states like Canada, the UK, and all over Europe.
Since the Covid-19 restrictions, Princess Polly stopped shipping to countries namely Belarus, Bhutan, Brunei, Congo – Kinshasa, Central African Republic, Chad, China, Crimea, Cuba, Iran, Russia, Johnston Island, Laos, Liberia, and many more.
Is Princess Polly Ethical?
At present, Princess Polly is halfway to being completely ethical. We appreciate the brand for disclosing the whole supply chain on its site, which ensures the fulfilment of issues like fair trade practices, women empowerment, responsible working hours, and many more. However, as of now, only some operations of the brand's partner facilities are spotless.
While Princess Polly's Tier 1 and 2 production units are 100% traced and audited (dyed, printed and finished product panels), Tier 3 has assessed risk of 44% (production of fabrics). Whereas Tier 4 and 5 (production and processing of raw materials) still remain entirely untouched of any traceability assessments and audits. However, the brand has announced of its plans to trace and audit its entire supply chain by 2025, making Princess Polly 100% ethical.
Does Princess Polly Use Child Labor?
No, Princess Polly doesn't use child labor. Instead, it has a Code of Conduct that circles around a 'zero-tolerance policy' for forced or child labor. True! Not all of its factories are 100% traceable, but no reports of child slavery have surfaced yet. Princess Polly is making remarkable progress in becoming sustainable and ethical, steering clear of sensitive human rights by creating a transparent supply chain and work with facilities that engage in fair trade practices..
The brand has so far published 2 Modern Slavery statements (July 2021 & July 2022) and executes women empowerment by employing 46% of females in its factories.
It has also teamed up with HERproject and designed a 10-month programme, "Herhealth," which educates women to maintain their physical and mental health for their overall well-being. Presently, this programme is held in 25 factories, with plans to expand it to all of Princess Polly's production units by 2025.
So far, So good! But a lot goes into having a scar-free labour condition because many of Princess Polly's claims still lack evidence. As mentioned, its Tier 1 & 2 partner factories are cleared of workers' exploitation and unfair trade policies. In contrast, Tier 3, 4 and 5 facilities are still on questionable grounds with an alarming rate of risks assessed.
Furthermore, there is no proof of worker empowerment issues such as collective bargaining or the right to complain for grievance across all of its factories. Again the majority of its production units are set up in China, which is known for its labour abuse and is a favored destination of brands that use sweatshops. So while a lot of ethical factors are taken care of, Princess Polly still has a long way to go. Nevertheless, we're hopeful for the change.
Princess Polly's Animal Welfare Policies
Princess Polly's animal welfare policies are quite satisfactory. The brand is a Fur Free Retailer and has prepared its animal welfare policy with the global animal welfare organisation Four Paws (Check Here). It has also adopted the Five Freedoms of animal welfare created by the Farm Animal Welfare Council.
Currently, 1% of its products are made from leather and non-mulesed wool, all of which are sourced from responsible suppliers. In addition, the brand has banned animal testing and the use of exotic animal-derived materials like angora, fur, feather downs, etc. Princess Polly also has a "Vegan Edit" section with PETA-Approved styles. And by 2024, it aims to turn into an entirely vegan brand.
Is Princess Polly Sustainable?
Princess Polly has a long way to go to be entirely sustainable. But the brand has already started its sustainability journey by going for slow fashion. To begin with, it cuts on overproduction by manufacturing products in small batches as per customer demands.
Intending to offer affordable yet quality and stylish clothing, the brand uses eco-friendly materials in 20% of its products. Additionally, Princess Polly has also launched a "Lower-impact" material range and targets to use sustainable materials in 60% of its product line by 2025. But then again, you can't overlook the brand's greenwashing tactics like its "Earth Club" range which only covers 10% of its entire stock of over 7,000 products.
While all these practices feel responsible enough, Princess Polly doesn't provide evidence that it reduces CO2 and other greenhouse gas emissions from its supply chain. Also, there is no transparent information mapping out its textile waste management or its actions on toxic chemical wastewater treatment.
Is Princess Polly Fast Fashion?
Yes, Princess Polly ticks all fast fashion checkpoints and is definitely a fast fashion brand. The global retailer caters to audiences who swear by Instagram-ready and Celeb-worthy looks. Fresh styles are dropped daily with 'flash sales' and 'stock running out' prompts, which create a sense of urgency in every shopper. Again, with trends that heavily rely on the current trend cycle, it is unlikely that Princess Polly fits can be worn repeatedly for a longer period.
What's more, the brand thrives for its TikTok and Instagram gigs by sponsoring huge influencer hauls which ultimately creates the fear of missing out among its target audience. To be honest, Princess Polly's commitment levels are confusing. While its website is talking all about 'Buying less and re-using your Princess Polly pieces,' the influencer hauls done left and right promote nothing but overconsumption.
Everything at Princess Polly is done at a fast pace, from fresh drops and stock clearance to speedy delivery and easy returns. And as the week of this rapidly-moving cycle comes to an end, they announce 'The weekend's fit is waiting for you!' Like Honestly! Give it a rest Bro.
Is Princess Polly Legit?
Yes, Princess Polly is legit. With a 4.2 rating on Trustpilot, the brand is loved for its collection of trending clothes available at reasonable prices. It advocates quick shipping, timely delivery, and an easy refund process, which has led the brand to gain a loyal fanbase. However, things can never be perfect with a fast fashion brand, right?
Many complaints were raised about Princess Polly's quality of clothing, sizing issues, and extremely late delivery or in some cases even orders gone missing. Guess, Princess Polly has some catching up to do to fix its operations.
Some of the Best Sustainable Alternatives to Princess Polly
Sustainable brands exist and deserve your attention (and your hard-earned money) for the quality, versatility and longevity of clothing that they offer. Brands like Everlane, Amour Vert and Able have our hearts and we're sure you would love them too. Let's check them out!
1. ABLE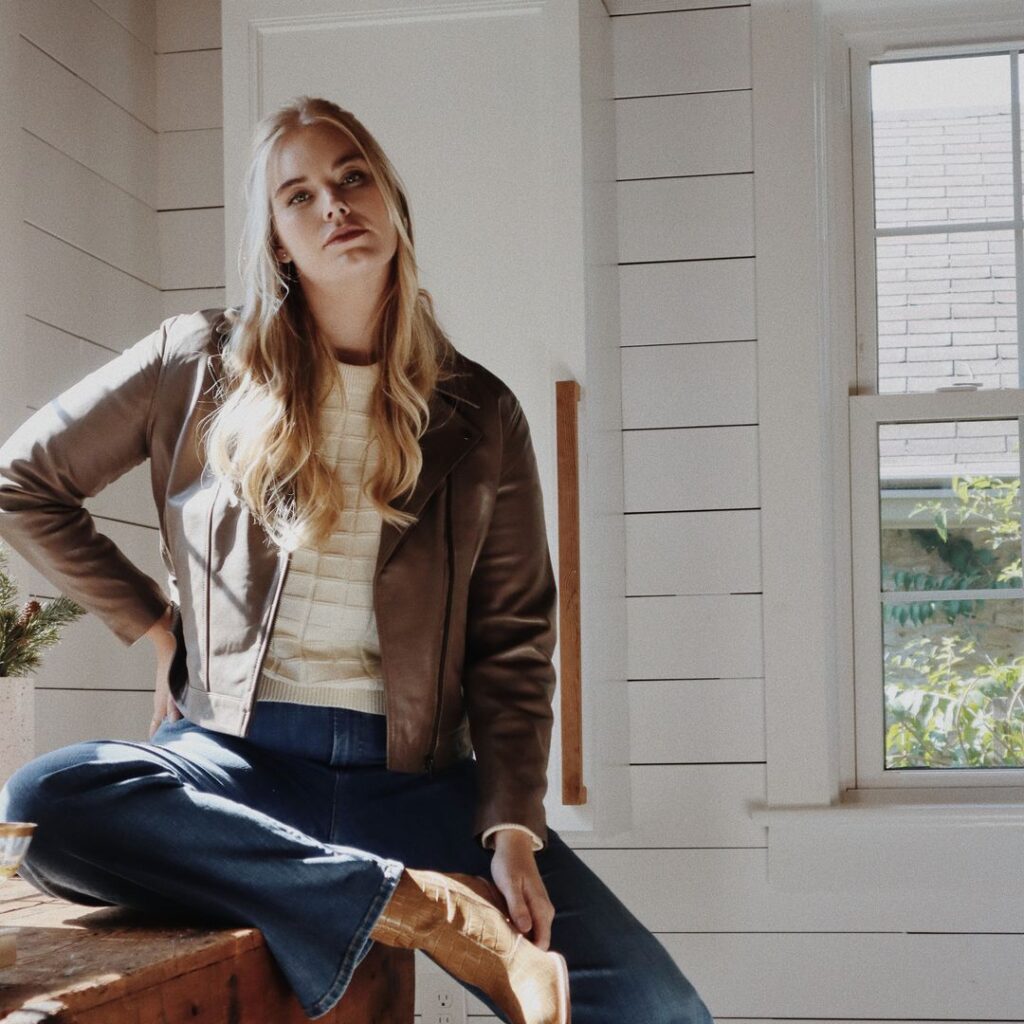 Absolutely love this Nashville-based women-led sustainable fashion brand. The brand believes in creating stylish yet timeless pieces using sustainable, high-quality fabrics that will last you for years. From its very start, the driving force of ABLE has been to develop an ethical supply chain by employing underprivileged women to fight poverty and earn a respectable livelihood. It also regularly audits its fair trade factories and maintains information transparency for its consumers on its official site.
2. Everlane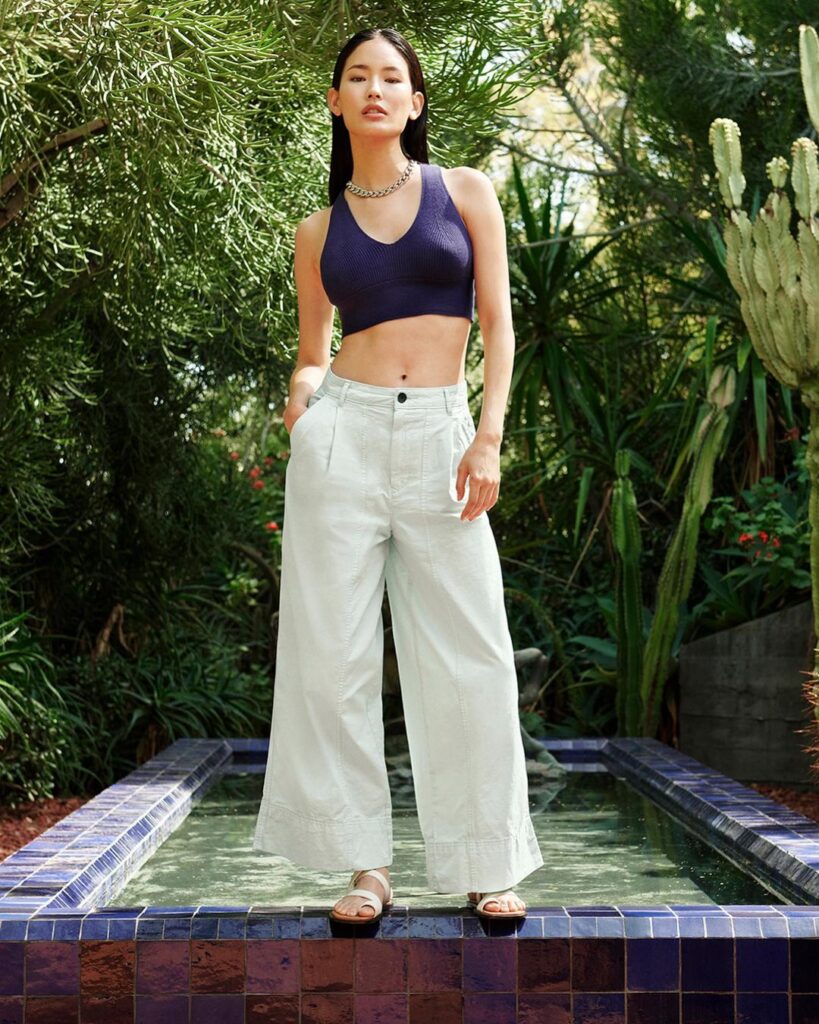 Everlane has a super-chic line of clothing that gives timeless looks with all the comfort. With a focus on transparency and ethical practices, the brand's website reveals the markup process for each garment made. In addition, information about all its partner factories is showcased on the site to ensure consumers about their clothes' sourcing points. The factories are engaged in fair trade practices and get audited regularly to keep up with the brand's standards.
3. Amour Vert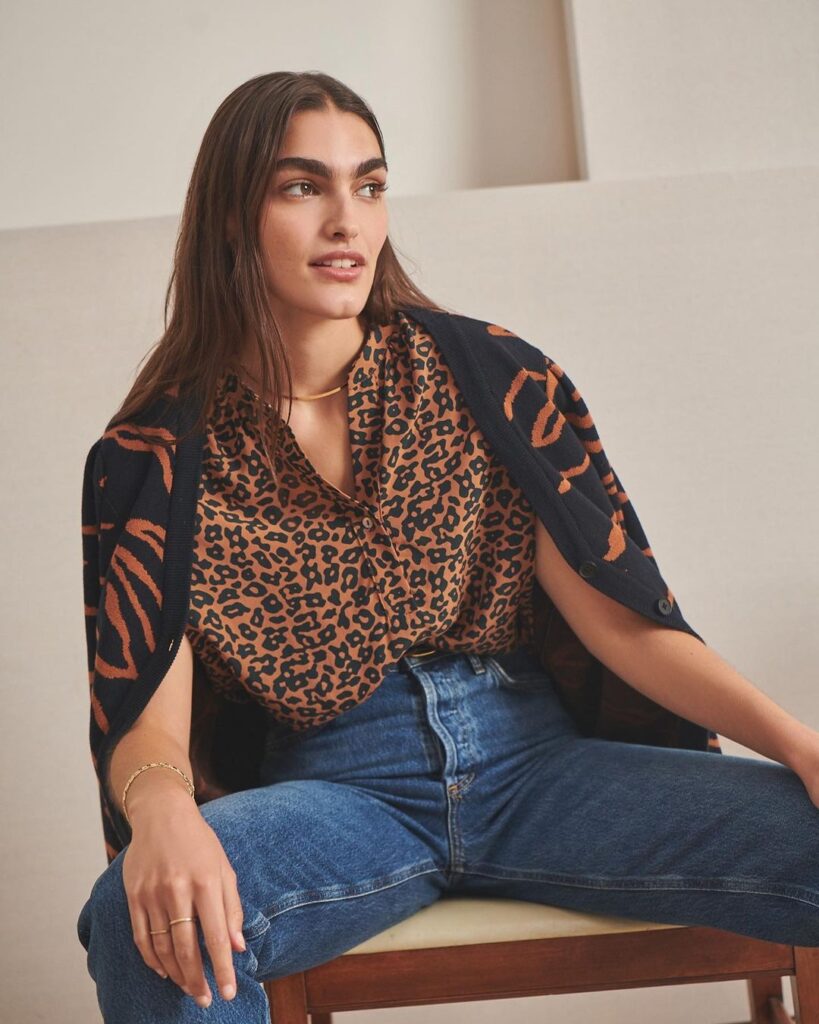 The San Francisco-based sustainable fashion brand Amour Vert has an array of basics to statement pieces that would take care of all your wardrobe needs. Sustainable in its true sense, this brand produces its clothes in smaller quantities locally in the U.S. with eco-friendly materials responsibly sourced worldwide. They also have a buyback program named "ReAmour" that allows customers to buy and sell used pieces to keep garments out of landfills. To top it all, Amour Vert plants a tree for every tee it sells, and so far, it has planted more than 350,000 trees.
4. Whimsy + Row
The eco-conscious fashion brand Whimsy + Row came to life in 2014 with the passion for creating elegant and superior-quality apparel made under planet-friendly practices. To avoid overproduction, the brand produces its designs in limited runs using deadstock fabrics. Perfect stop for every modern woman, Whimsy + Row's designs are just so graceful and contemporary that you will fall in love with them.
Final Thoughts….
As a fast fashion brand, Princess Polly has definitely made improvements in recent years to become a more planet-friendly brand. But it still has miles to go in order to get elevated to a sustainable fashion brand. For firsts, it can actually limit its rapid style drops and create more timeless pieces with eco-friendly materials to last longer and map out a transparent supply chain for consumers to shop with ease.
As a leading global brand, Princess Polly can massively help reduce its carbon footprint with its actions. But all these are distant talks as of now. So till Princess Polly hits sustainability targets, we urge everyone to opt for sustainable fashion brands like those mentioned above to indulge in guilt-free shopping.