Disclosure:
Our editors handpick top-rated brands, vetted through our strict ratings. Purchases via our links may earn us a commission.
Learn more
In today's time, a lot of fashion brands are well aware of the necessity to produce unique and comfortable designs for the customers to buy from them regularly. The definition of regular however may be varying in the suppliers' and consumers' dictionaries because J.ING launches new designs almost every second week which makes us doubt: is J.ING a fast-fashion brand for real?
A brand born amidst the changing fashion trends in terms of sustainability and ethicality, what is the customer being led to believe and what's the actual reality behind the fast fashion brands' manufacturing of apparel and other accessories? Is J.ING ethical or sustainable? Let us answer these questions for you as we move along the article.
What Is J.ING?
J.ING is an Asian fashion brand based whose sole focus is on creating fashion for women of every shape and color, offering a range of sizes for all its customers- be it first-time buyers or their regular customers. J.ING's main aim as a clothing label is to create fits that feel as if tailor-made.
Jing Zeng, the founder of J.ING started her journey towards entrepreneurship at the young age of 16. Barely an adult, Jing Zeng pursued her passion for building a business in fashion apparel by learning business management in Canada and decided to run her fashion label.
One might easily be able to observe that J.ING fashion is dedicated to workwear pieces and specializes especially in dresses! In totality, most of the apparel at J.ING are inspired by Jing's love for creating a style that rages power and glorifies the corporate woman's aura!
When Was J.ING Founded?
J.ING was founded on the 14th of August 2017 by Jing Zeng, an ordinary woman born and raised in China with a high passion for high fashion! Before the brand was publicly launched in 2018, it had gone through its fair share of struggles to come into being.
Where Is J.ING Located?
J.ING is located in the City of Industry, California, United States.
Is J.ING Ethical?
No, J.ING is not an ethical brand. J.ING is one of the most popular brands amongst American consumers for producing the most fashionable clothing and accessories for women.
But it also mass produces the latest trends and sells them at an affordable range between $10 to $90. But just because it sells cheap can't be the only reason for J.ING to be labeled as fast fashion. So let's look at some other factors that make J.ING unsustainable and unethical.
Environmental Friendliness
J.ING uses conventional fabrics like organic cotton andmostly synthetic and chemically processed fabrics, using Polyester at large. Most Of J.ING's apparel is made 100% of polyester and while the material is recyclable J.ING doesn't provide any information if it does recycle the fabric!
Polyester as a fabric is used by most high-end fast fashion brands and works against greenhouse gas emissions reduction. Also, since processing polyester requires a lot of oil and wood, it is constantly leading the earth into the hold of global warming, which doesn't make the brand sustainable.
Is J.ING a Fast Fashion brand?
Yes, J.ING is fast fashion brand even in societal terms. Contrary to J.ING's aim to create apparel that feels like a tailor-fit, J.ING doesn't offer a very wide range of sizes for women. First of all, made from the perspective of a Chinese woman, the label seems to be lacking in terms of the right size chart as compared to other fashion brands in the US.
Most reviews of the label suggest it runs two sizes small than the regular sizes in the US and only offers sizes from XS to L which makes it inaccessible for many women across the globe. J.ING appears to be a brand designed especially for petite women!
J.Ing's Animal Welfare Policies
Perhaps all that polyester and spandex do prevent J.ING from using leather. But even in this aspect, J.ING does use worsted wool for its winter collection which doesn't make it completely vegan. But the brand's still better for it in comparison to other fashion labels.
Does J.Ing Use Child Labor?
J.Ing works with uncertified Chinese factories and doesn't maintain transparency about its labor conditions. These facilities thrive by exploiting underprivileged people, ethnic minorities, and of course, children. And since J.Ing is one of those employers that doesn't bother, it won't be a surprise if traces of child labor are found in its partner facilities.
The products manufactured in China are shipped from the U.S. China, a country favored by brands that use sweatshops, is rather infamous for the lack of labor laws in its factory units and J.ING doesn't subject its third-party suppliers to any labor laws and strict terms and conditions regarding the maximum pay of labor.
J.ING doesn't conduct fair trade practices and also lacks even the ethical governance, already untypical of China's production process- exploiting both the labor and the environment.
Even though J.ING claims to work with charities like Meals on Wheels, No Kid Hungry, and The People Concern for the good of the jobless, the young, and the old, but there isn't much transparency when it comes to their labor doing all the hard work for the brand's "trendy" image.
Where Does J.ING Ship From?
J.INg ships from the US to both domestic and international locations and can take 5 to 15 business days for the shipment delivery.
Why Is J.ING Mid-Ranged?
J.ING is an online fashion store that runs to provide trendy clothing to women across the globe, especially corporate women at an accessible price point.
Since most of the label's products are made from synthetic fabrics like polyester and spandex which have a relatively low production price as compared to cultivated organic fabrics like wool, cotton, silk, and blended fabrics like linen, GOTS cotton, recycled wool, and other high-quality fabrics.
This is precisely why J.ING can mass-produce the most trendy outfits and accessories at a cheap price and rapid speed and that makes the label one of the top fast fashion brands.
Who Owns J.ING?
J.ING is owned by the Asian entrepreneur Jing Zeng.
Is J.ING Legit?
Yes, J.Ing is a legit brand. The brand has a bank of amazing, feminine trending designs that makes every woman go weak on their knees but the shipping and delivery process isn't as smooth as it should be for such a popular brand.
Major complaints surrounding J.Ing are about their delayed deliveries and sketchy customer service. Even refunds for cancellation in terms of late delivery or sizing issues go unresponsive creating an unpleasant experience for a lot of its customers.
4 Best J.ING Alternatives Worth Trying
If J.ING and other brands like Motel Rocks, UNIF and Banana Republic lack ethical governance and don't conduct fair trade practices, outsourcing its production process to labor resources rich countries like China, do not follow recycling/re-use practices, contributing to global warming and follow other unsustainable environmental practices; why not look for some better alternatives?
Even in terms of sizes, the label appears to offer its products to just petite women. Using synthetic fabric, J.ING aims to increase the apparel and accessories life and intends to coax the consumer into buying more trendy apparel within weeks.
However, it's not just the brand but also the peer pressure and society that leads an individual into buying new clothes to look presentable. And it is perhaps why they say, sustainable fashion is a myth.
But we are here to provide you with some really neat and ethical alternative brands that aim at employing local artisans and real, ethically made pieces that also look like a work of art.
1. Lucy & Yak
Made from 100% sustainable and organic materials and fabrics in a factory in North India, Lucy & Yak's suppliers pay 4 times the minimum wage for its labor!
2. SZ Blockprints
Run by a family in Jaipur, SZ Blockprints produces ethical and artisanal clothes in their multigenerational family printing studio in chic prints and breezy styles in an affordable price range.
3. Vetta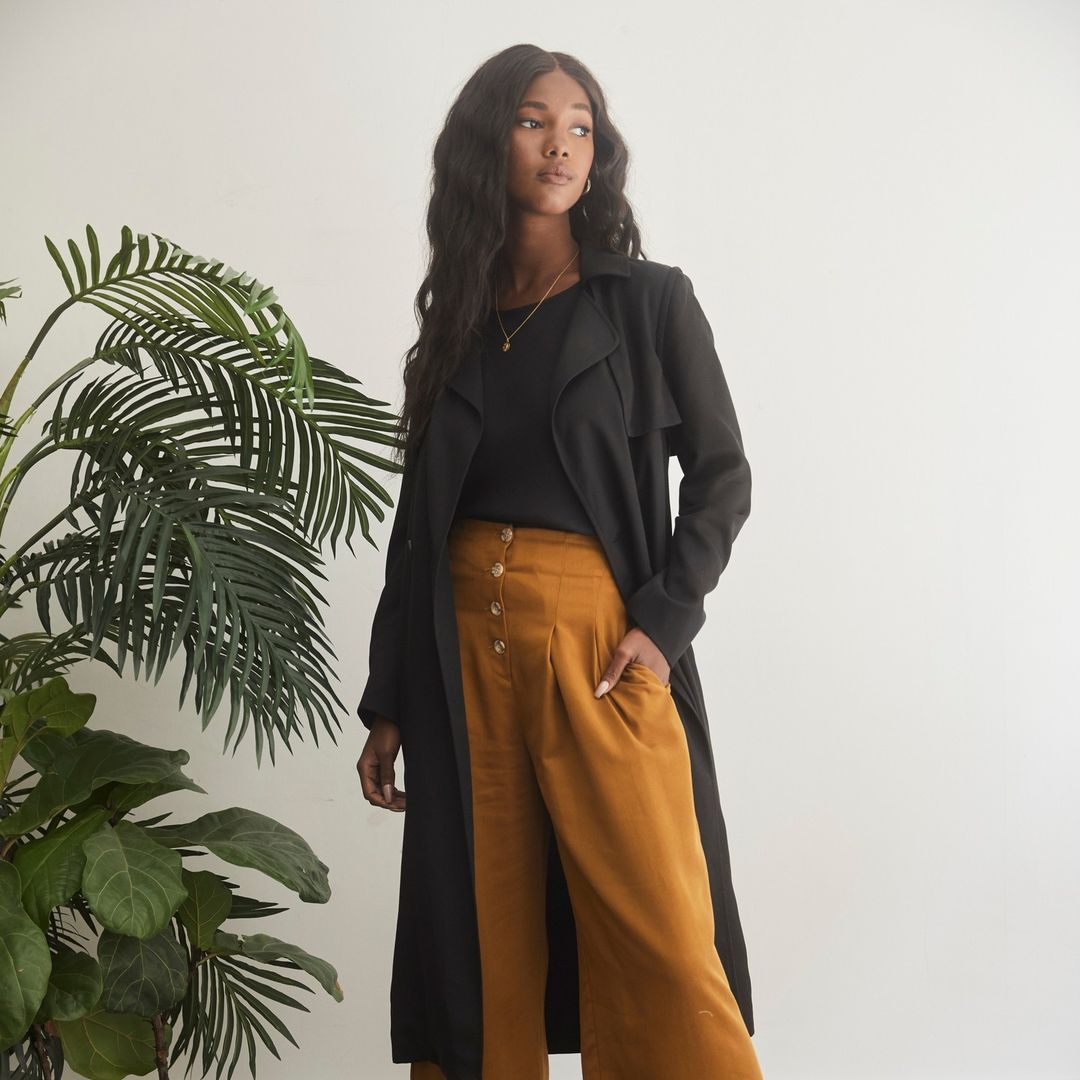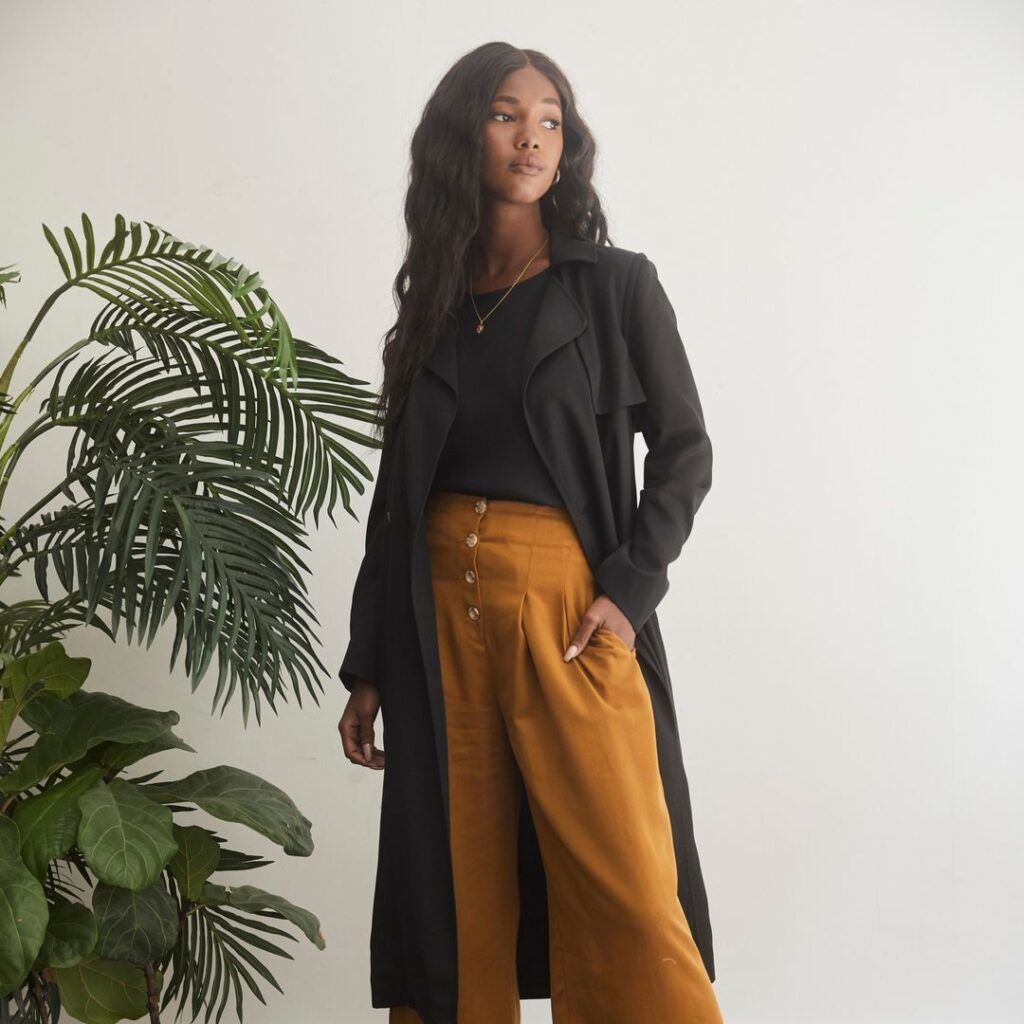 Vetta is a label that operates majorly using sustainable and recycled fabrics and its production unit based in LA operates on solar power. The brand offers great printed casual looks for daily wear.
4. Aday
Aday brings to its customers, seasonless outfit ranges made from recycled and eco-friendly fabric, recycling the water used in production. The Aday production units run on solar power. With a slightly bigger pocket, one can make a wardrobe that lasts!
Conclusion
That's all for now from our side, but we hope our readers feel satisfied with the information we have provided for J.ING and though we won't ask you to shift to alternative brand options suddenly, we do hope we helped you step into the right direction towards practicing sustainable fashion!