Disclosure:
Our editors handpick top-rated brands, vetted through our strict ratings. Purchases via our links may earn us a commission.
Learn more
The Chinese fast fashion behemoth Shein is the hottest ticket in town, winning the hearts of young fashionistas worldwide. With thousands of jaw-dropping styles dropped daily, Shein's biggest selling point is its cheap-priced trendy clothing. Pouring millions into e-commerce advertisements, its core marketing strategy has been using influencers in #SHEINhaul videos since the start. However, there's a catch! Its success is the result of hordes of Shein controversy.
With its reputation as one of the most notorious brands in the fast fashion industry, Shein and controversies are two sides of the same coin. From labor abuse and taking advantage of Uyghur laborers to traces of hazardous chemicals in garments and horrendous levels of carbon emissions. You name it, and Shein has been part of it all!
Found to be the second most-downloaded fashion app on the Apple App Store, let's examine the various Shein controversies. Prepare to be bowled over!
What is the Latest Controversy Surrounding Shein?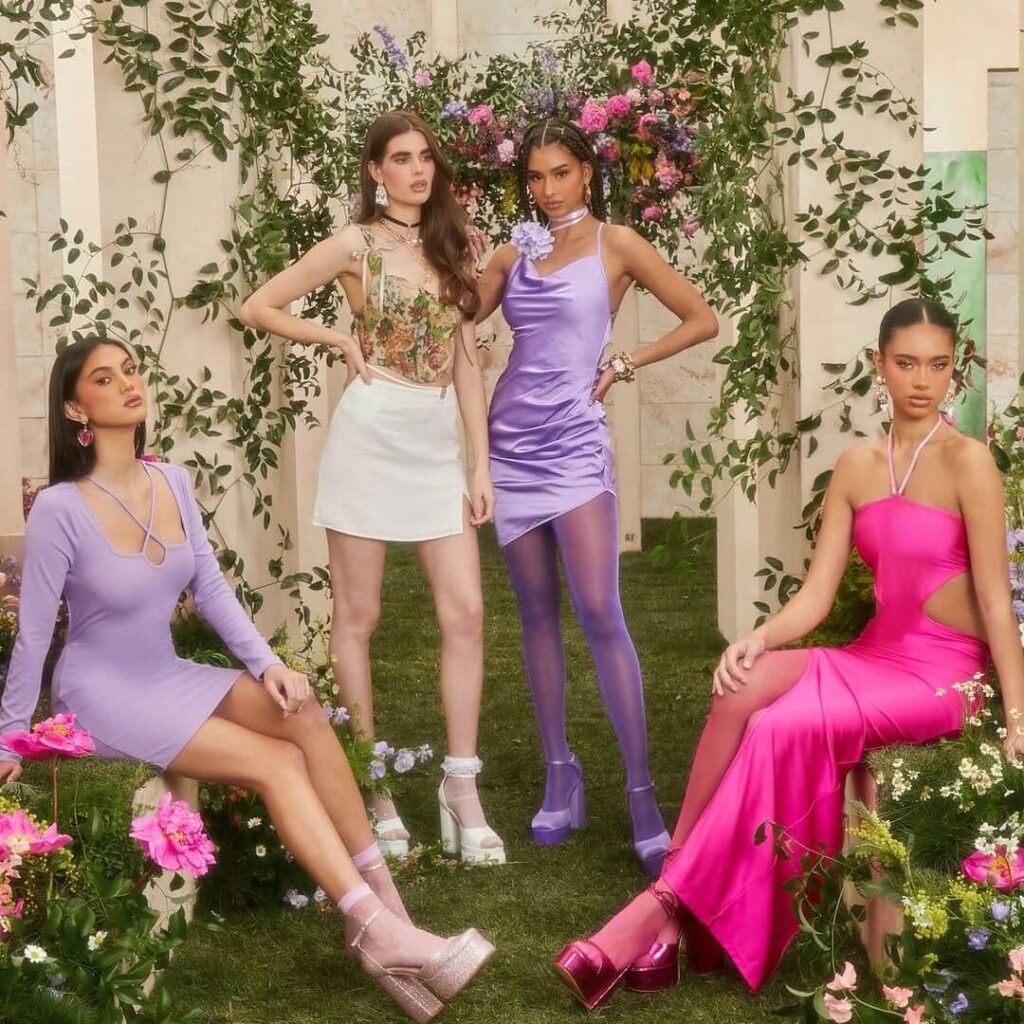 The latest news circling Shein is as appalling as anything can get!
The Chinese fast fashion giant is under fire as three fashion designers accuse the company of stealing their designs and selling exact copies on its e-commerce platform. The lawsuit alleges that Shein's aggressive copyright infringement tactics resemble racketeering and violate the Racketeer Influenced and Corrupt Organizations Act (RICO). Originally designed to prosecute organized crime, RICO is now being utilized to address this alleged misconduct.
The lawsuit is filed in the U.S. District Court for the Central District of California. It says, "Shein has grown rich by committing individual infringements over and over again, as part of a long and continuous pattern of racketeering, which shows no sign of abating," "Shein produced, distributed, and sold exact copies of their creative work."
The designers are requesting unspecified compensation and seeking injunctive relief to stop any such future racketeering actions.
The fierce competitor battle between Chinese retailers Shein and Temu has magnified, with Temu registering a fresh lawsuit on July 14, 2023, alleging that Shein is plotting to take over the U.S. market and push Temu out. In July 2023, Temu filed a complaint against Shein, accusing the latter of "violating U.S. antitrust law". The legal action alleges that Shein is pressuring manufacturers and making them sign loyalty oaths to stop working with Temu, creating a competitive disadvantage for the latter.
Next, recently, British television network Channel 4 released a documentary titled "Untold: Inside the Shein Machine," shedding light on Shein's supply chain. To investigate the brand's factory working conditions, Channel 4 sent a team of undercover employees to China. The mission was simple— To expose what's actually going on behind those closed doors.
And the results revealed were downright devastating!
New workers were found stitching over 500 garments daily before earning their first paycheck, because Shein refuses to pay during the first month of employment. What's disheartening is when the factory management finally pays, the amount is a meager 4,000 Yuan (about $556) per worker. This monthly wage is way below an average base salary for all the extreme hard work the workers are subjected to the entire month.
Investigators found that employees' shift lasts up to 17-18 hours every day, and there's nothing called 'time off' throughout the duty period. Furthermore, an anonymous garment maker said (via Twitter) "There is no such thing as Sunday here." And if exploitation at this level wasn't enough, then take this— Shein suppliers punish their workers by deliberately cutting on their entire day's earnings if they make a single error while stitching designs.
This form of carrying out operations is nothing but indulging in modern slavery!
The underprivileged workers are not only paid in pennies for every piece of clothing sewn but are also denied a break to rest for a while. It's like Shein has employed machines rather than humans in its production units! Many female workers were found washing their hair during the brief lunch period, because apparently, after working for unreasonable hours a day, they don't have the time to attend to basic requirements at home.
Shein admitted to the wrongdoings on their part and addressed the issue by releasing a statement, "We know we have a responsibility to safeguard the welfare of workers in our supply chain. In light of the recent report in the news, we launched an investigation into the claim that 2 of our suppliers had unacceptable working conditions at their facilities."
Although the risks of cheap labor are high in China, these working conditions even violate several Chinese labor laws. Yet, according to The Business & Human Rights Resource Centre, Shein doesn't bother to fix things despite being accused of similar offenses multiple times.
But Shein's Chinese DNA knows to play the fast fashion game better than anyone else. In light of these rising accusations, the brand organized an excursion for a group of influencers to one of its factories and fulfillment center last week. The idea behind this trip was to let the creators meet the factory workers and gauge for themself the facility conditions so that they can give their audience an upbeat narrative about the label. While this part went as per Shein's plan, many social media users blasted this entire propaganda as the brand's desperation to come out clean of its unfavorable business practices.
Because, let's face it, none of the rumors surrounding Shein are fake so far. Besides, the company sources merchandise from a network of factories, so just a tour of one factory and a shipment facility doesn't speak for its entire supply chain. Good play, Shein!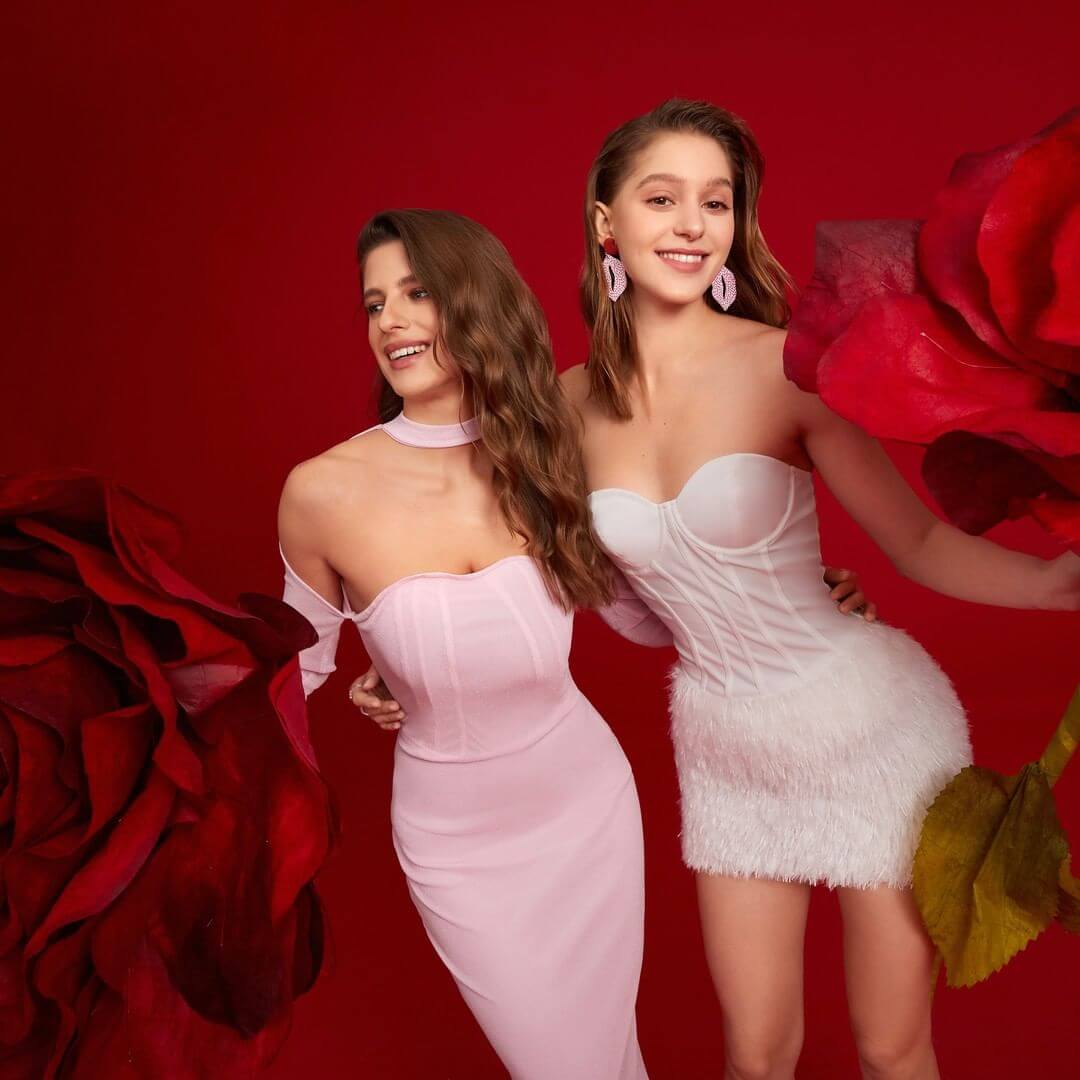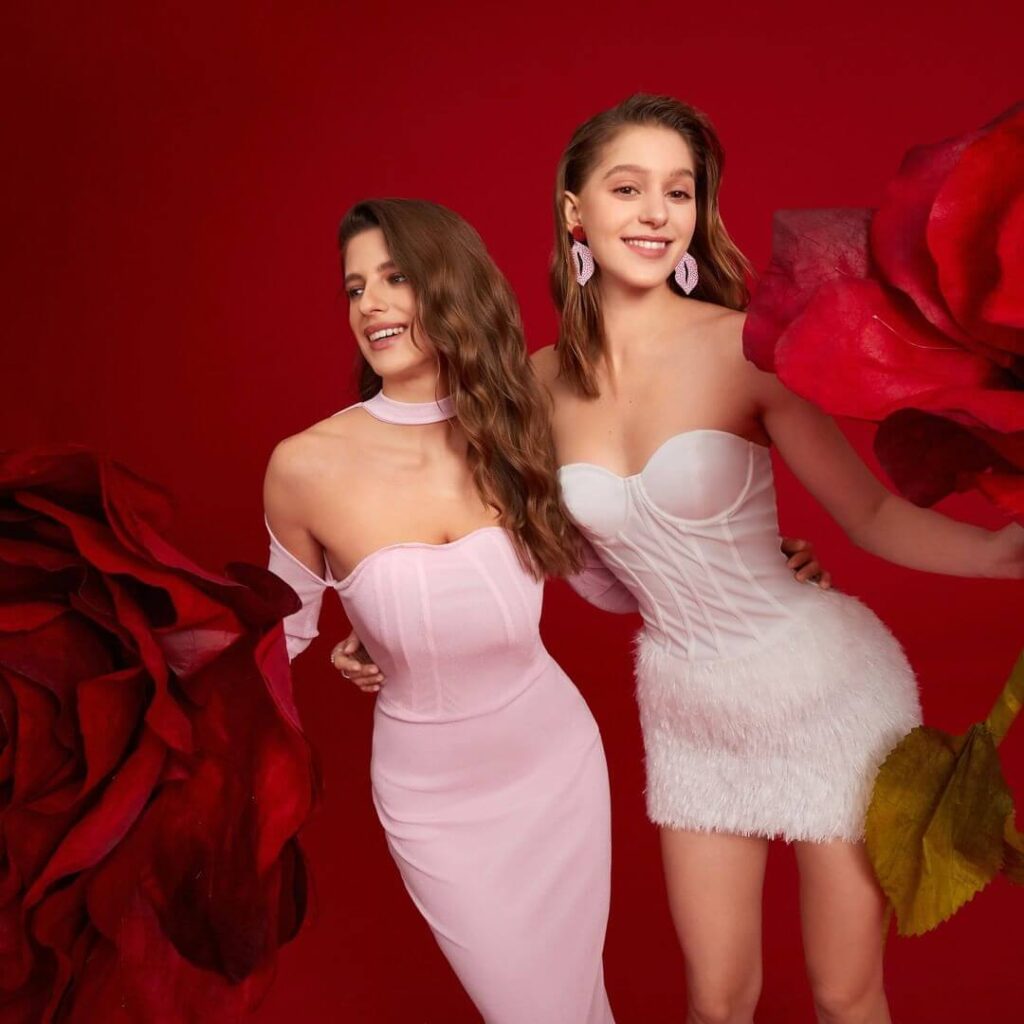 Other Notorious Shein Controversies
Controversies and Shein are a match made in Heaven!
Selling Offensive Merchandise (2020)
Shein made it to the limelight for selling offensive home decor, such as rugs and carpets with inscriptions of Muslim prayers. Some of these items incorporated cultural symbols like the 'Kaaba.' Consumers were enraged, and the brand had to pull down the products immediately.
Just 4 days after this incident, necklaces depicting the 'swastika' symbol were up for sale on Shein's site. The product was named "metal swastika pendant necklace" and was priced at $2.50. The fast fashion label was called out by many fashion ambitionists and other loyal customers for hurting religious and cultural sentiments.
Shein apologized for both these actions, quoting, "We understand this was a highly offensive oversight" and that the company formed a "product review committee with staff from different cultures and religions, so a mistake like this doesn't happen again."
Stealing Garment Designs (Throughout 2021 and 2022)
Shein was accused countless times of stealing designs and garment patterns from small businesses and independent designers. Artists and labels like Bailey Prado, Baiia, Loud Bodies, and many more have fallen prey to the fast fashion giant's business tactics.
Shein took to Twitter and apologized for the malpractices.
Termination of The Rolling Stones x Shein Collab (2022)
Shein collaborated with "The Rolling Stones" to honor the legendary rock band. The product line was supposed to include a collection of t-shirts and merchandise celebrating the band's 60th anniversary. Prices of the items started at a rock bottom cost of £1.50.
However, the deal was terminated, as per reports by the 'i' newspaper, which revealed severe allegations on Shein regarding labor abuse.
An official spokesperson of the famous band quoted, "We do not want to be associated with Shein, having been made aware of the recent revelations about the treatment of workers in its supply chain, and have requested the line be terminated."
Cotton sourced from China's Xinjiang region (2022)
Another disturbing report from Bloomberg disclosed that Shein's cotton products shipped to the US were made using cotton harvested in the controversial region of Xinjiang. This area has been benefitting from forced Uyghur laborers.
The US government has made generous advancements ensuring cotton tied to forced labor doesn't get through customs and borders. Imports of Xinjiang-made products are banned in the States under the Uyghur Forced Labor Protection Act (UFLPA).
Deadly Chemicals in Shein's Products (2022)
According to Greenpeace, tests done on 47 of Shein products unveiled that 15 of them had traces of toxic chemicals, like lead and PFAs, at a concerning level of 32%. Research proves that exposure to such hazardous substances over time increases risks of serious health conditions, such as skin allergies, asthma, kidney and reproductory damage, and so much more.
Shein responded to these reports by quoting, "We regularly test products and take action when non-compliance is found, including terminating suppliers."
Why is Shein So Successful Despite the Controversies?
Despite being associated with all these appalling disputes, Shein tops the position as the world's largest online fast fashion brand. On the strength of its strategic marketing and breakneck Chinese manufacturing, the fashion conglomerate was valued at $100 billion in 2022 and generated a whopping $24 billion in revenue. Shocked? But there's more—
In the pandemic year of 2020, when the world struggled to survive, Shein successfully tugged in profits close to $10 Billion. This was reportedly the label's 8th succeeding year of revenue growth of over 100%.
Some reasons behind Shein's unbound success can be summarized as under—
Shein has a massive loyal clientele spread worldwide. No matter the level of negativity it is associated with, young fashionistas seem untouched, because they get what they're here for. High-fashion clothes at cheap pricing!
Shein effectively preys on its target audience, comprising of Gen Z and millennials, through informed strategies and marketing tactics. It leverages social media marketing to tempt its audience.
Its comprehensive online presence reaches millions of potential customers every minute of every day. The flashy advertisements and clothing hauls are enough to tempt consumers to overlook the brand's flaws and focus on the glittery merchandise.
Undoubtedly social media has been Shein's BFF, as it has allowed the label to engage with its customers and spread the word about its products.
Shein smartly uses influencer marketing campaigns and collaborations to showcase new collections.
Its agile supply chain is another plus point helping the brand to stay ahead of the competition. Thousands of new styles are dropped daily, giving Shein the advantage of taking the maximum market share.
Shein operates on competitive pricing strategies, which helps the label to gain a larger share of the fashion industry market.
How do People Perceive Shein as a Brand?
With every passing day, the statistics of mindful consumers are on the rise. People who once adored Shein are now steering clear of it, in light of all the malpractices and unsustainable approach the brand has been up to.
However, despite the cover of negative publicity, Shein's business does not appear to be affected. On the contrary, a recent study conducted by Money.co.uk exhibited that Shein continues to be the most-Googled fashion label globally, surpassing searches across 113 countries.
Seems like consumers' desire to indulge in fast fashion cancels out their morality. Controversial reputation? What's that? Because a good number of fervent Shein supporters choose affordability and trending styles while the People and the Planet suffers.
FAQs
What is the controversy around Shein?
In short, Shein has been in the news for every malpractice, including sweatshop production, labor abuse, stealing styles from small independent creators and labels, forced Uyghur laborers, using harmful chemicals in its products, and the list goes on.
Is Shein controversial?
Yes, reports on various Shein clothing controversy is a regular. Time and again, the fast fashion label has been part of several malpractices. Although it has either apologized or denied most allegations, it doesn't bother to change its course and operate in a mindful way.
Why is Shein controversial?
Just like most fast fashion brands, Shein takes the shortcut to profit by taking the approach where manufacturing costs can be kept lowest to gain maximum traction. Products priced low always have a shady background, as it's not possible to care for the people and the planet and still sell merchandise priced as low as $5. Shein's actions are what makes it so controversial.
Is Shein exploiting workers?
Yes, most Shein controversies revolve around workers' exploitation. Its network of factories in China are uncertified, so there's no telling of what's going on in those facilities. Although Shein claims to have some code conduct, it can't guarantee that all of its suppliers are actually abiding by the standards.
Is it ok to buy from Shein?
No. Buying from Shein is wrong in so many senses. Putting your money into its products means straightway turning a blind eye to all the wrongdoings and atrocities the label has been engaging in. Any conscious consumer would avoid this brand after getting a go-through of its operations.
Is Romwe owned by Shein?
Yes, Romwe is currently owned by Shein. The Chinese fast fashion retailer was acquired by Shein in 2014.