Disclosure:
Our editors handpick top-rated brands, vetted through our strict ratings. Purchases via our links may earn us a commission.
Learn more
Shein is Back! And this time, with yet another line-up of lawsuits. Founded in 2008, Shein evolved from a budget-friendly Chinese clothing seller to a global fast fashion behemoth, captivating the hearts of millions with its trendy and affordable offerings. But, behind its rapid rise to fame, lies a series of appalling allegations that are too dark to overlook. Now, if that's making you wonder— "Is Shein shutting down?" Then, Nope! Unfortunately, that's not happening!
With polished online advertising and its iconic blast of #Sheinhauls, the Chinese fast fashion label has a full-fledged marketing strategy of working with influencers and reaching the masses every minute. But as the fashion industry's king of controversies, its success is a result of countless copyright infringement lawsuits, allegations of labor violations, violations of US antitrust laws, and so much more. Shein operates unapologetically, and it has done everything to maintain its position as the world's top fast fashion retailer. As the latest lawsuits unfold, there have been speculations about the brand's future. So is there a possibility of Shein closing its operations? Let's find out!
Why is Shein being Sued?
In a recent string of allegations, Shein has been sued by three designers, who claim that the brand sold "exact copies" of their designs, breaching the Racketeer Influenced and Corrupt Organizations (RICO) Act. According to the lawsuit, the Chinese label has shot to success by committing "egregious" copyright violations, which are considered acts of racketeering.
On top of the above legal case, e-commerce giant Temu's rivalry with Shein has intensified, leading to new litigation. Temu is now suing Shein, for attempting to dominate the US market by signing exclusive contracts with independent manufacturers in China, preventing them from working with Temu.
Shein RICO Case
In a legal showdown on July 15, 2023, three independent artists, Krista Perry, Larissa Martinez, and Jay Baron, sued fast fashion giant Shein for stealing their designs. The plaintiffs accused the company for breaking the U.S. federal anti-racketeering act, RICO, by copying their works without permission, leading to allegations of copyright violations. The RICO Act (Racketeer Influenced and Corrupt Organizations) was originally introduced by the U.S. Department of Justice in 1970 to combat organized crime, covering offenses like "egregious copyright infringement."
The Shein lawsuit filed in a federal district court in California says that "Shein has grown rich by committing individual infringements over and over again, as part of a long and continuous pattern of racketeering, which shows no sign of abating." The complaint continues, "It is not an exaggeration to suggest that Shein's pattern of misconduct involves commission of new copyright and trademark infringements every day."
Krista Perry, an illustrator from Massachusetts, created a copyrighted graphic design with the words "make it fun" on a pink background, which Shein started selling as wall art. When Perry reached out to Shein, they offered her $500 as compensation, which she declined. Meanwhile, Jay Baron, the founder of Retrograde Supply Co., stated that the brand copied his "Hello I'm Trying My Best" embroidered patch design. Additionally, Martinez, owner of Miracle Eye, accused it of copying her orange daisy overalls design.
According to the complaint, all three designers have suffered "substantial damage to [their businesses] in the form of diversion of trade, loss of profits, and a diminishment in the value" of their products and reputations.
The lawsuit names Shein Distribution Corp., Roadget, and Zoetop as defendants. While Shein Distribution is located in Delaware, Roadget and Zoetop are based in Singapore and Hong Kong, covering the global trademarks of the fast fashion retailer and managing its mobile apps and websites.
According to the lawyers, resolving a lawsuit against Shein is quite challenging due to the complexities of copyright law in the fashion industry, making it tough to take legal action against copycat clothing designs. Moreover, Shein's business model makes it difficult to identify a specific defendant since the company operates as a "decentralized constellation of entities, designed to improperly avoid liability."
However, Jeff Gluck— the attorney representing the plaintiffs in the ongoing lawsuit said, "We hope for a successful outcome that will have a positive impact on the global art and design communities that have long been at odds with Shein and the endless infringement allegations."
It is to be noted that these kinds of Shein controversy are not surprising. The Chinese fast fashion giant's rapid and low-cost production model has been in the news several times in the past for copyright issues, stealing designs of other designers and small fashion businesses. One such artist is Cassey Ho— the owner of Blogilates and POPFLEX, who publicly called out Shein for copying a skort she designed.
Competitor Temu Sues Shein
The fierce competitor battle between Chinese retailers Shein and Temu has magnified, with Temu registering a fresh lawsuit on July 14, 2023, alleging that Shein is plotting to take over the U.S. market and push Temu out. In July 2023, Temu filed a complaint against Shein, accusing the latter of "violating U.S. antitrust law". The legal action alleges that Shein is pressuring manufacturers and making them sign loyalty oaths to stop working with Temu, creating a competitive disadvantage for the latter.
The lawsuit, filed in the US District Court for the District of Massachusetts, said, "The US market is the primary theatre of this war." It is followed by, "Shein has engaged in a campaign of threats, intimidation, false assertions of infringement, and attempts to impose baseless punitive fines and has forced exclusive dealing arrangements on clothing manufacturers." The complaint further reads, "Shein is engaged in an elaborate and anti-competitive scheme aimed at stymieing Temu's business". "Shein forces manufacturers to sign loyalty oaths certifying that they will not do business with Temu."
The complaint alleged that, as of May, "Shein has required all of the approximately 8,338 manufacturers supplying or selling on the Shein Platform to execute Exclusive-Dealing Agreements, which prevent those manufacturers from offering products on the Temu Platform or supplying products to sellers on the Temu Platform."
According to Temu, such kind of business practices have resulted in increased prices and limited choices for consumers. Additionally, the lawsuit claims that Shein has hindered the growth of the ultrafast fashion market in the United States.
It is worth mentioning that prior to the current Temu's complaint, Shein's parent company had sued Temu, claiming that it created fake Twitter accounts impersonating Shein. In response, Temu has filed the case against Shein, alleging antitrust violations, stating that it intimidated manufacturers to avoid working with them. The legal feud between the two e-commerce rivals continues to escalate.
Since Temu's launch as the cheapest e-commerce platform in September 2022, there has been a clash between Temu vs Shein, over which one has the best deals. In this back-and-forth legal battle, Shein and Temu are accusing each other of wrongdoing. Since the lawsuit is at its initial stage, a decision is yet to be made by the jurisdiction.
What Shein Has to Say
Over the years, Shein has been a constant part of controversies and lawsuits. But with a strong financial background, skilled management, and an adaptable marketing team, the label always seems to come out clear of the mess it makes.
For the Shein RICO case, the leading fast fashion player issued a statement saying, "Shein takes all claims of infringement seriously, and we take swift action when complaints are raised by valid IP rights holders," "We will vigorously defend ourselves against this lawsuit and any claims that are without merit."
Alternatively, addressing Temu's antitrust violation lawsuit, a Shein spokesperson said, "We believe this lawsuit is without merit, and we will vigorously defend ourselves."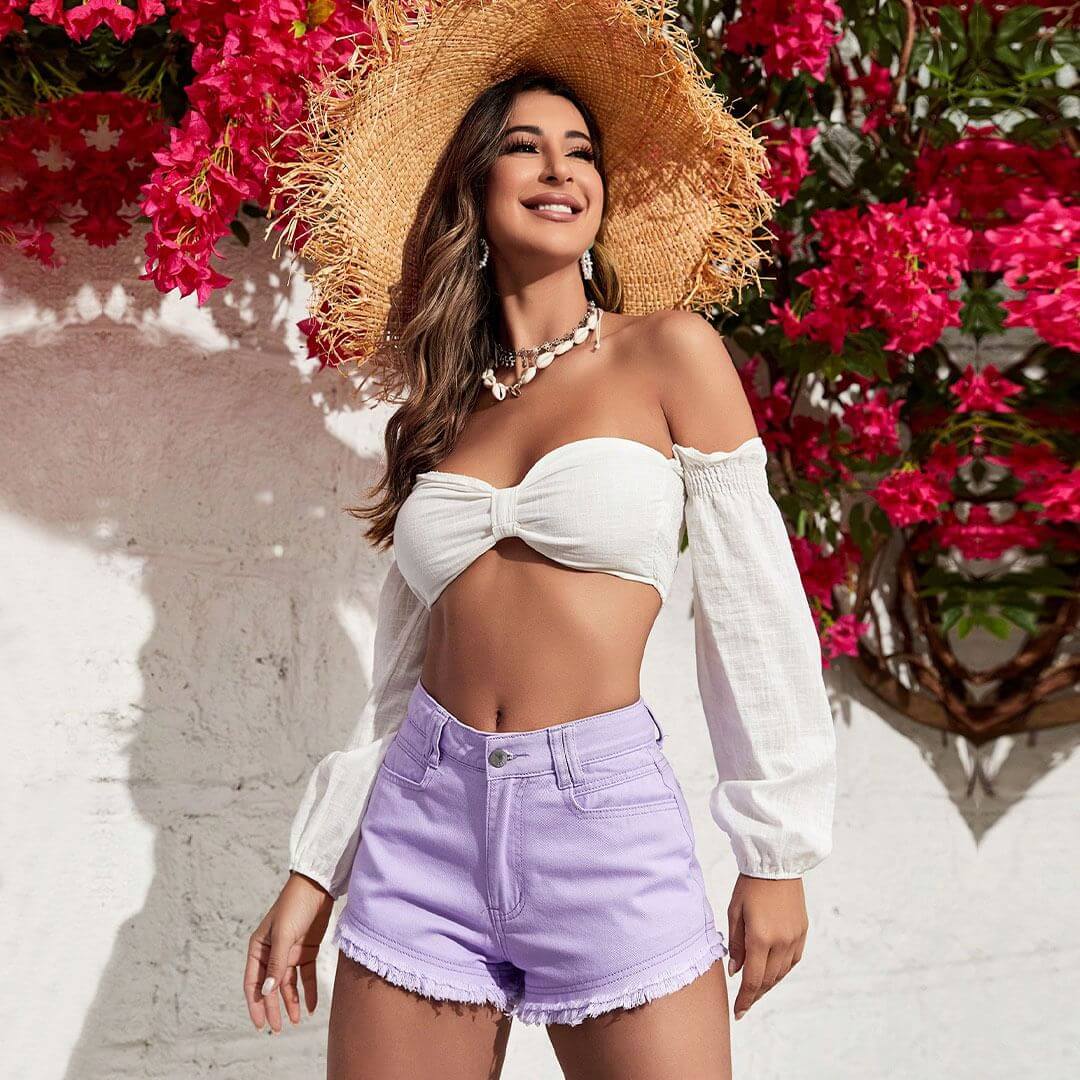 Is Shein Shutting Down?
No, despite of the gravity of the lawsuits, Shein won't shut down. That's because it has been dexterously handling such cases so far and yet remain to be the world's top fast fashion brand, generating billions in revenue every year.
Shein has a global fan-following of budget-friendly style-conscious shoppers as it offers loads of trendy styles at affordable prices. However, this success has its drawbacks. Through the years, several investigations have come to light, revealing its unsafe factory conditions, labor violations, with workers forced to toil for 75-hour shifts, and limited time off. The company works with a network of about 6,000 garment factories in China, producing 6,000 items daily, but its sweatshop-like labor practices have raised concerns. So, if you're wondering about the ethicality of shein, then the answer is a Big No! Shein is everything but ethical!
In fact, in June 2023, a Congressional investigation revealed that a good proportion of Shein and Temu's products sold to American consumers might be produced through forced labor in China. As part of the investigation, the committee sent letters to brands Nike and Adidas, along with Shein and Temu, in early May, seeking information regarding their adherence to the anti-forced labor law.
Additionally, Shein's environmental impact is frightening, contributing 6.3 million tons of carbon dioxide annually. While the online-only fast fashion juggernaut claims to reduce its carbon emissions, there has been no evidence that it is actually working on its sustainability goals. So apparently, Shein is getting away with everything, and still thriving with a pool of malpractices.
To Sum it Up…
In the midst of the latest Shein controversies, one thing remains clear— the e-commerce apparel giant is here to stay! Despite the mounting allegations and tarnished reputation, Shein's popularity and global reach seem unwavering. However, as consumers, we hold the power to make a difference. I get it; the idea of getting your hands on trending styles at dirt-cheap prices is too tempting for youngsters, Genz Z, and fashionistas. But, while consumers are happy to pay the bare minimum, the garment makers and the planet are paying the ultimate maximum.
As consumers, our role in holding brands like Shein accountable is crucial. Let's break free from the trap of cheap trends and adopt a more conscious approach to fashion. Together, we can create a fashion industry that prospers without compromising the welfare of workers, the environment, or our values. It all starts with the choices we make today.
FAQs
What is going on with Shein?
Shein is facing a copyright infringement lawsuit from three artists over stealing their designs. Plus, Temu has also filed a case against Shein for breaching US antitrust laws in order to squeeze Temu out of the US markets.
Is Shein still in business?
Yes, Shein is still in business.
Why are people trying to cancel Shein?
Several conscious shoppers are trying to cancel Shein as it actively engages in labor exploitation, jeopardizes the planet's health by releasing massive amounts of CO2 emissions, steals designs of other small-scale artists, and many such alarming issues.
Why does Shein have a lawsuit?
Shein is a regular with lawsuits because it does not take relevant steps to fix its business model or way of operations.
Who is suing Shein?
Three independent artists: Krista Perry, Larissa Martinez, and Jay Baron, have sued fast fashion giant Shein for stealing their designs. The plaintiffs accused the company for breaking the U.S. federal anti-racketeering act, RICO, by copying their works without permission, leading to allegations of copyright violations. In a separate lawsuit, competitor Temu has also sued Shein accusing the latter of "violating U.S. antitrust law".