Disclosure:
Our editors handpick top-rated brands, vetted through our strict ratings. Purchases via our links may earn us a commission.
Learn more
Yes, Lulus is 100% legit! With over two decades in the fashion scene, it has earned a rock-solid reputation for offering super-trendy womenswear. While the label started as a retail vintage boutique in the 1990s, it soon transformed into an entirely digital fashion platform. For winning the hearts of fashionistas, it even caught the eye of big names like Elle, Vogue, and Glamour, which is a clear testimony to their authenticity and style. So, the only answer to the question, "Is Lulus legit?" has to be — Absolutely, Lulus is the real deal!
However, behind the beauty of those chic designs and accessible prices lies a critical question: Can a fast fashion brand like Lulus truly be ethical and sustainable? Is it protecting the rights of its supply chain workers? Does it really care about safeguarding the planet? Let's delve into the world of Lulus and understand its take on implementing ethical practices and sustainability efforts.
What is Lulus?
Lulus is a well-established American online retailer that started out with the passion to offer a wide range of women's affordable luxury clothing items along with footwear, and accessories. The brand has become quite popular for its extensive product portfolio, offering everything from tops, bottoms, outerwear, and swimwear to occasional wear like wedding dresses, bridesmaid dresses, various accessories, and so on.
Lulus' primary target audience consists of Millennial and Gen Z women who appreciate stylish and on-trend fashion that doesn't strain their budgets. While its merchandise is not exactly priced at rock-bottom rates, it is affordable enough to make fashion within the reach of a broad spectrum of consumers. Lulus stands out for its agility in the fashion industry, regularly introducing hundreds of new styles every week. This approach of quickly adopting the ongoing fashion trends enables it to successfully stay in business and maintain its appeal to trend-conscious shoppers.
When Was Lulus Founded?
Lulus was founded in 1996 by Debra Cannon and her daughter Colleen Winter. Initially, they started the label named "LuLu*s Fashion Lounge" in Chico, California, with a vision of offering stylish and affordable vintage clothing for women.
In its early years, Lulus operated as a small brick-and-mortar boutique catering to the local community of Chico. However, the brand quickly recognized the potential of e-commerce, and in 2005, it launched its official website. But before going online, it phased out from selling vintage clothing and dived right into designing and producing their own range of fashion products. This move proved to be a game-changer, as it allowed Lulus to reach a global audience and experience significant growth. The brand closed the doors of its only retail store in 2008 and started operating as a digital-only fashion platform.
With time and effective social media marketing strategies, Lulus reached international customers with a promise to help them up their fashion game through its chic collections. In 2021, Lulus made its debut as a publicly traded company on Nasdaq, using the stock symbol LVLU.
Where is Lulus Located?
Lulus is headquartered at 195 Humboldt Ave,Chico, California, USA. The company operates solely as an e-commerce fashion retailer, so it doesn't have any physical outlets. As Lulus doesn't have its own production units, it outsources manufacturing to various suppliers and manufacturers across the world. Plus a vast collection of their clothes are also "Made In USA". The specific locations of these factories are unknown as the brand does not publicly disclose their whereabouts.
Where Does Lulus Ship From?
Lulus offers worldwide shipping to various countries. All orders are dispatched from its primary distribution center located in Pennsylvania, USA. This central hub plays a crucial role in processing and posting packages on time. Shipping times depend on the consumer's chosen shipping option: Standard Shipping typically takes 1-2 business days for deliveries within the United States, while Expedited Shipping, designed for faster delivery, are dispatched within the same business day if it is placed before 10 AM PT. The same shipping methods are followed for international orders as well, but at a chargeable shipping cost.
Is Lulus Ethical?
No, Lulus does not provide sufficient information to confidently affirm ethical practices in various aspects of its operations. The brand lacks transparency regarding its suppliers list, factory locations, and working conditions, making it challenging to assess its ethicality.
The affordable luxury retailer does have a standard Code Of Conduct in place, but it does not routinely conduct audits of its suppliers. This means they cannot guarantee that their suppliers fully adhere to their code of conduct, leaving open the possibility of issues such as child labor, forced labor, or unsafe working conditions in their factories.
Furthermore, the absence of specific internal training regarding slavery and human trafficking is disappointing, especially considering the potential risks associated with operating in regions where such issues are prevalent. To be considered ethical, Lulus should prioritize regular supplier audits, ensure safe and fair working conditions, and address these critical transparency gaps in its operations.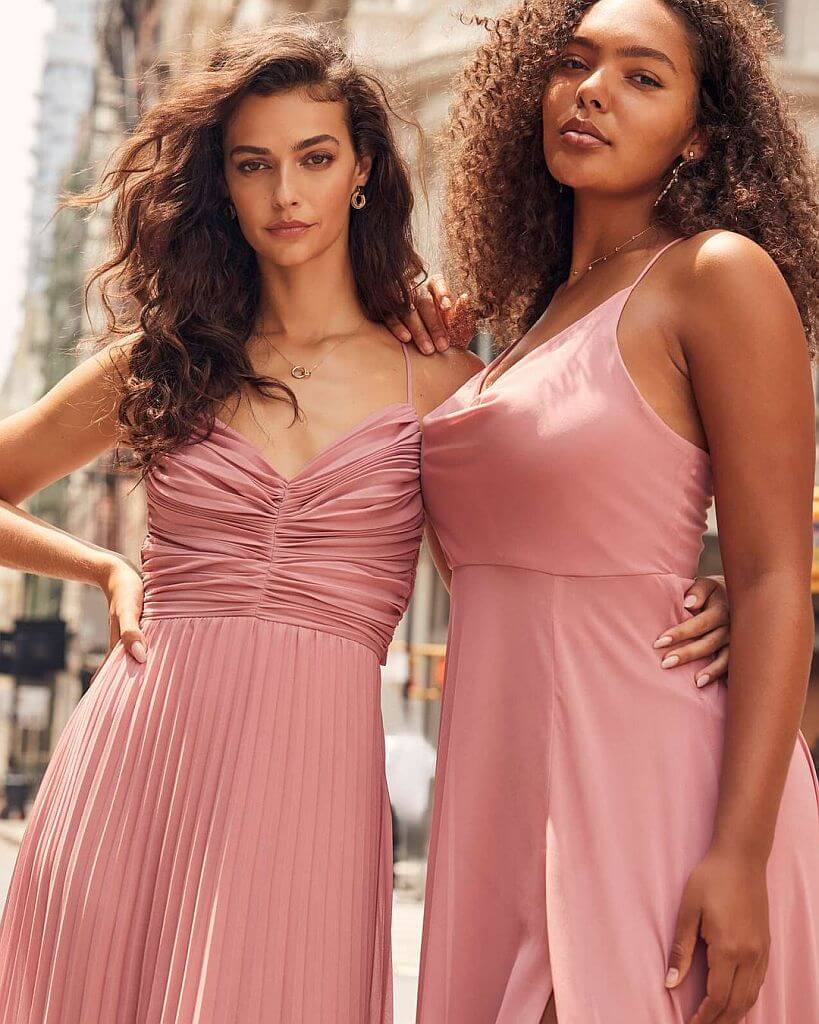 Does Lulus Use Child Labor?
There has been no controversies or allegations so far that have linked Lulus with child labor issues. However, since there is no information available regarding Lulus' supply chain, it can't be confirmed that the brand is clear of any wrongdoings, including employing minors.
Companies need to be extra vigilant while working with factories located overseas in low-wage countries, because the chances of violation of labor rights is quite high in such regions. So, Lulus should try to look into its production units from time to time to ensure it can avoid such messy child labor incidents in future.
Lulus's Animal Welfare Policies
Lulus doesn't have a formal animal welfare policy, but it does try to stand up for animals through its blogs on cruelty-free textiles, pet adoption, and so on. Now, while the company doesn't use animal-derived products such as exotic animal hair or skin, angora, alpaca, mohair, fur, mink, and shearling. It does use wool and leather in some of its apparel without tracing their origins.
Is Lulus Sustainable?
No, Lulus is not sustainable based on whatever little information is available on its website. The brand primarily relies on environmentally harmful materials like polyester and conventional cotton in its clothing production. Virgin polyester is non-biodegradable and has a significant environmental impact due to its reliance on fossil fuels and energy-intensive manufacturing processes. Conventional cotton, on the other hand, is known for its high water and fertilizer consumption during cultivation.
While Lulus does incorporate semi-synthetic materials like viscose and rayon into its collections, these materials can also cause environmental degradation depending on how they are sourced and processed. Eco-friendly alternatives like recycled polyester and organic cotton are minimally present in its range of clothing. And, unfortunately, the brand does not outline any targets for increasing the use of any of the innovative sustainable fabrics.
Furthermore, Lulus does not provide information about its carbon emissions, and there is no evidence of strategies to reduce greenhouse gas emissions. This lack of transparency and commitment to sustainability practices suggests that Lulus is not prioritizing sustainability as a core aspect of its business operations.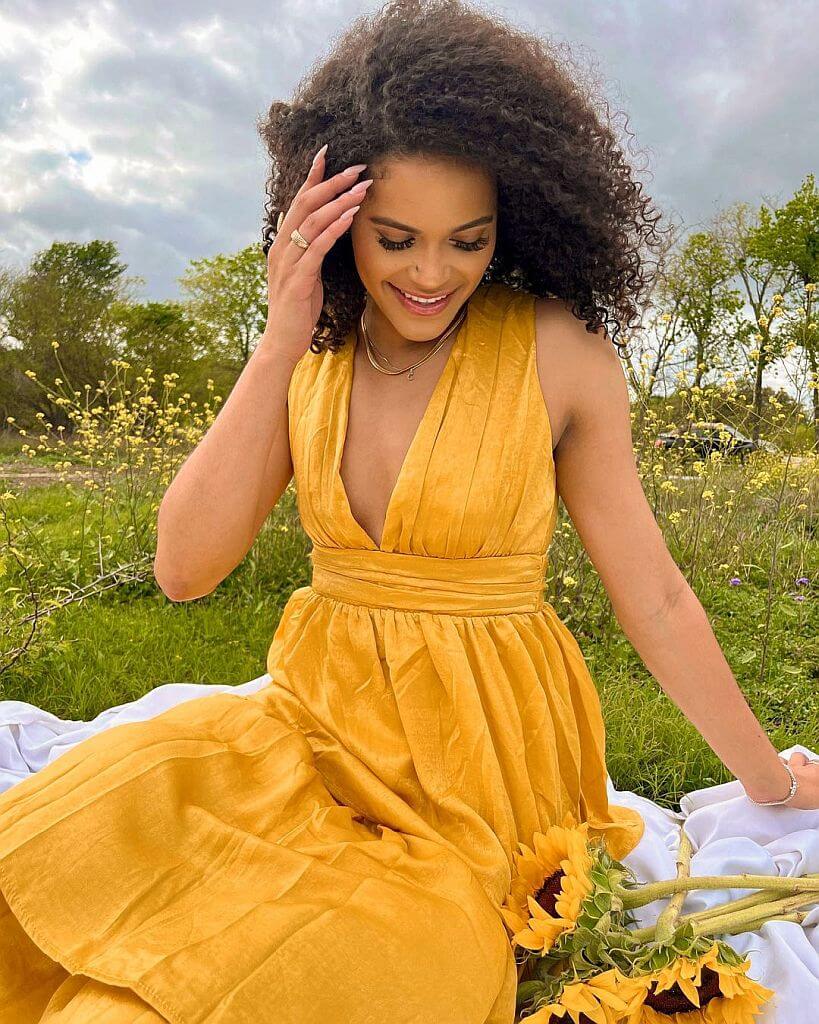 Is Lulus Fast Fashion?
Yes, Lulus is a fast fashion brand. The American retailer produces a vast array of clothing and quickly responds to ever-changing fashion trends by introducing hundreds of new styles every week. While Lulus may not offer its garments at exceptionally low prices like some other fast fashion labels, it uses tons of unsustainable materials, doesn't disclose details of its supply chain and doesn't control its carbon footprint.
With over 8000 styles of womenswear in its online store, Lulus has undoubtedly employed the fast fashion business model. Its extensive stock requires mass production, leading to significant textile waste during production and when unsold. Moreover, such levels of manufacturing contribute to immense CO2 emissions and high water usage. It has also faced criticism for not offering a wide range of sizes, which is an aspect some customers have found limiting.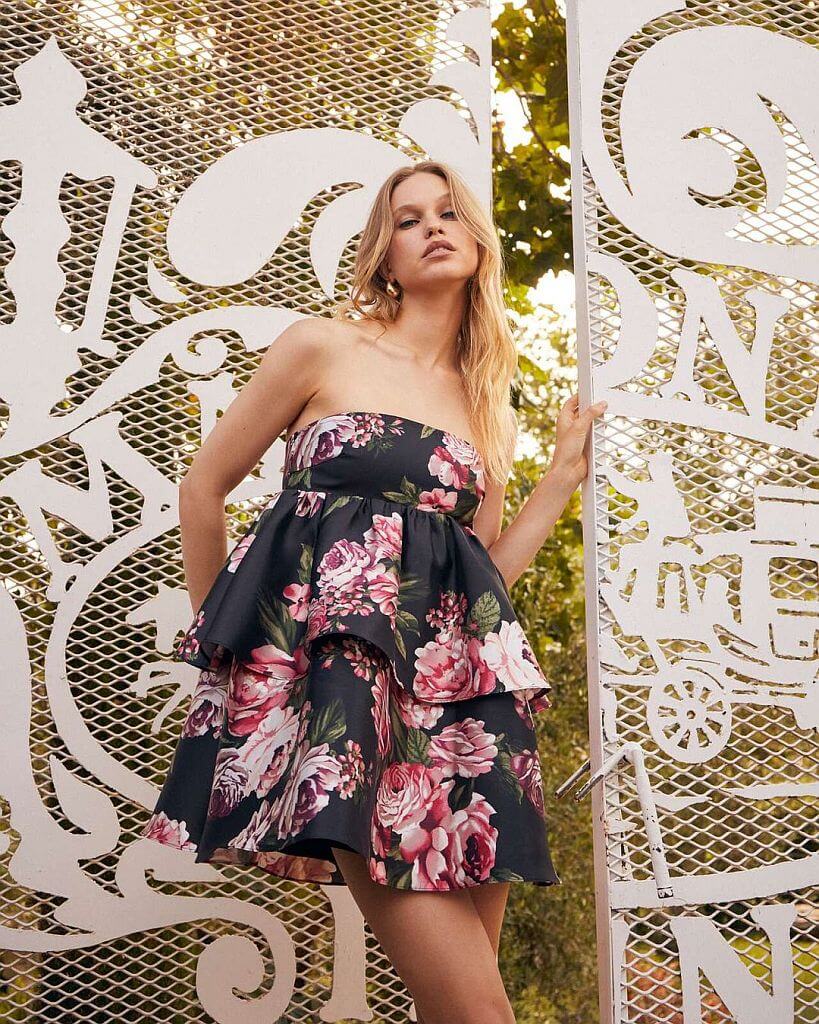 Is Lulus Legit?
Yes, Lulus is a legitimate company backed by a substantial customer base. It has a rating of close to 4 stars on Sitejabber, with numerous positive reviews highlighting its stylish clothing options, affordable prices, diverse product categories, good quality of clothing, and amazing customer service.
However, Lulus has also received negative reviews related to delivery of wrong sizes, tricky exchange policies, additional costs on shipping, or bad customer service. Nevertheless, its longstanding presence in the apparel industry and recognition in fashion publications contribute to its legitimacy. It is to be noted that for every brand, customer experiences may vary. It's wise to conduct research thoroughly and review real customer feedback before making a purchase decision.
Some of the Worst Fast Fashion Brands Similar to Lulus
Fast fashion brands are causing unimaginable harm to our planet, and it's high time we stand up against them. Some labels to steer clear of if you care about the environment include Zara, Hollister, Farm Rio, and Yes Style. These companies are known for their rapid production and low-cost clothing, which often leads to overconsumption and increased waste, contributing to environmental problems. Choosing to avoid these brands can be a step toward more sustainable and responsible shopping choices.
Some of the Best Sustainable Alternatives to Lulus
Whoever thought sustainable fashion had to be dull clearly hasn't met brands like Reformation, MATA Traders, Sézane, and Amour Vert. These labels are here to shake things up with their fantastic range of trendy clothing, accessories, and more, all designed with a strong commitment to our planet and its people.
1. Amour Vert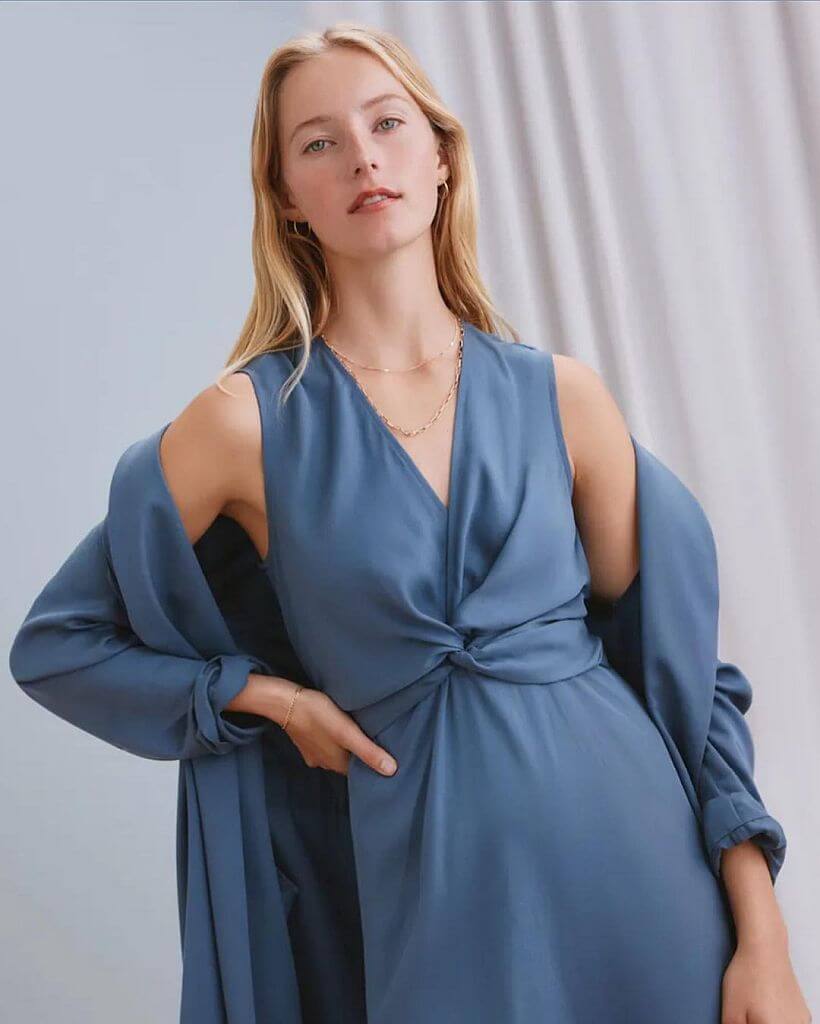 Amour Vert is a women-led sustainable brand that crafts stunning clothing fused with relaxed elegance, celebrating strong femininity. Embracing the principles of slow fashion, their range includes everything from tops, bottoms, dresses, denim, and sweaters, to outerwear designed to effortlessly transition you from work to a night out. The name itself, "Amour Vert," which means "green love" in French, reflects their dedication to eco-consciousness. They carefully select earth-friendly fabrics and prioritize ethical production for their small-batch collections. What's even more remarkable is their partnership with American Forests®; for every tee they sell, a tree is planted in North America, making it a brand that not only adorns you in style but also makes the planet greener.
2. Sézane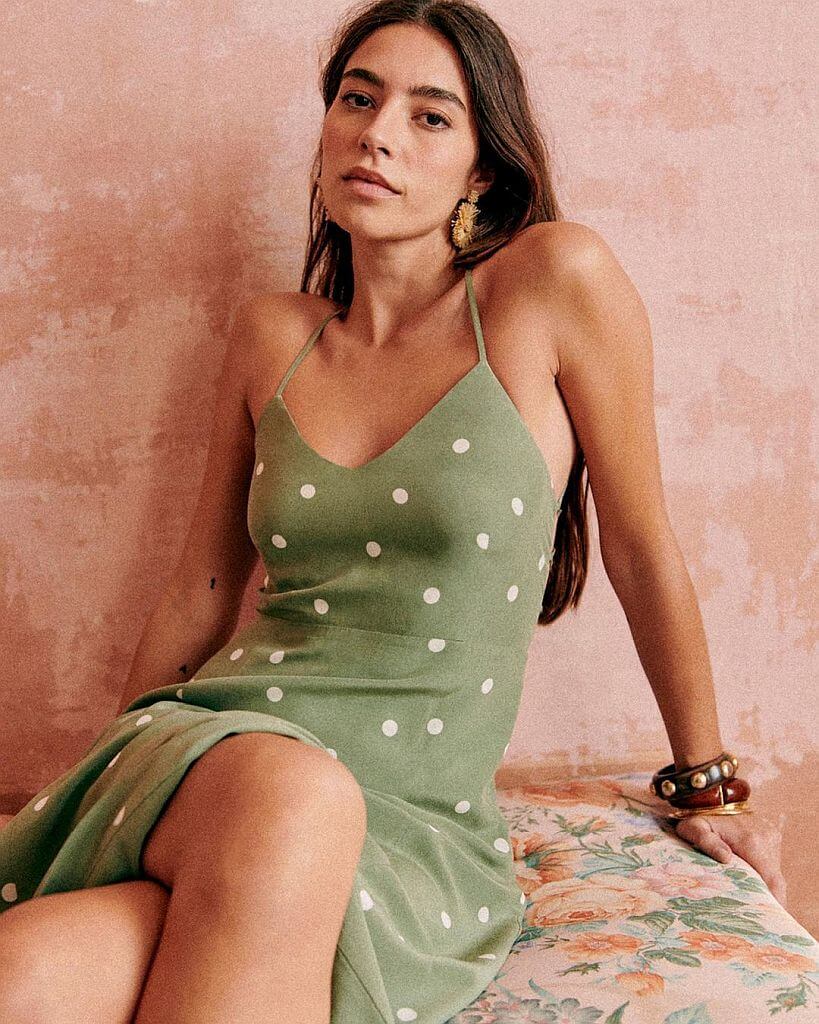 Born in Paris, Sézane is celebrated for its classic elegant clothing that are a bit of luxury. With an impressive collection ranging from party dresses and tops to chic knitwear, and cute skirts, Sézane captures the essence of sophistication. What sets the brand apart is its dedication to sustainability, prioritizing eco-friendly, high-quality fabrics that not only exude luxury but also extend the lifespan of their garments. Its commitment to ethical production is evident through its partnership with ateliers worldwide, ensuring each piece is crafted with expertise and care. As a certified B Corp, Sézane upholds rigorous social and environmental standards, using business as a force for positive change. Their online-first approach allows them to reach a global audience while minimizing their environmental footprint.
3. Reformation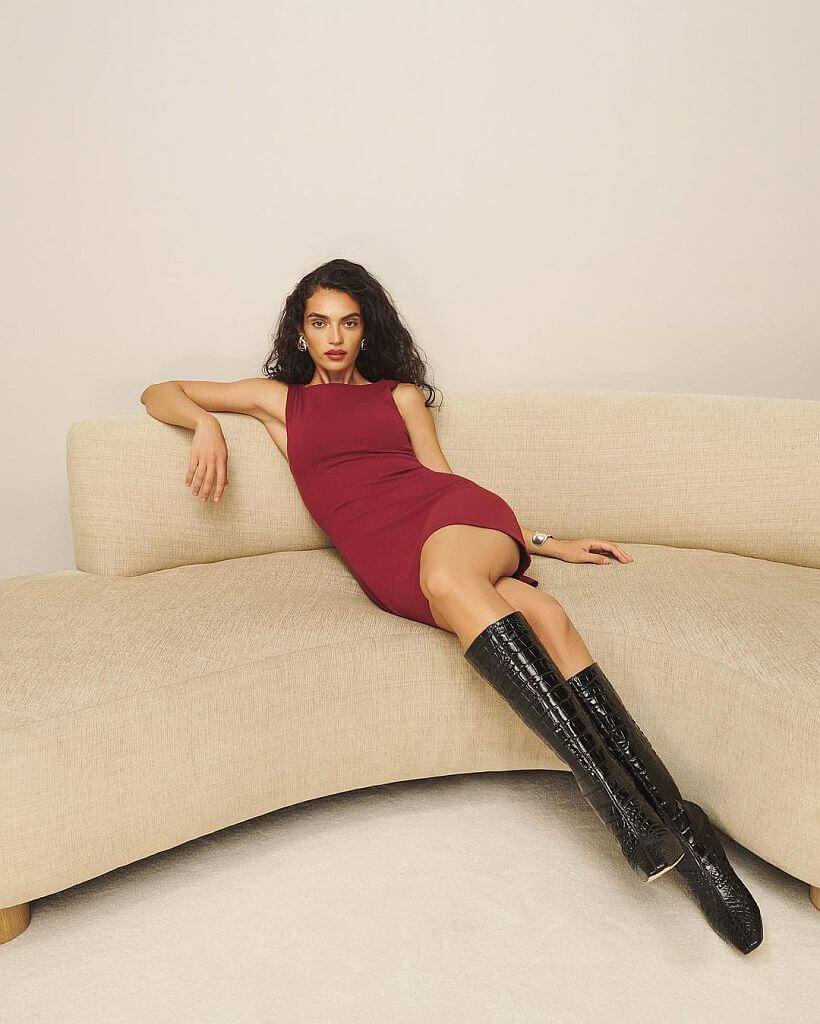 Reformation is a top-notch sustainable fashion retailer you shouldn't overlook! Their dress collection of easy, feminine designs complements your figure perfectly, making you feel like a true goddess. Each piece is crafted for timelessness and produced in its own fair trade factory in Los Angeles, where employees enjoy a safe and healthy workplace. They create limited edition collections in small batches to prevent overproduction while responding to customer demand and feedback. Reformation's commitment to sustainability extends to partnerships with the Fair Labor Association, ensuring worker representation, and being a Climate Positive brand. They prioritize responsibly sourced materials like organic cotton, eco-friendly wool, recycled polyester, and other reclaimed fabrics, making sustainability their core focus.
4. MATA Traders
Established in 2007, Mata Traders is an affordable fashion label driven by design, sustainability, and a commitment to slow fashion. Their journey began with a vision: to craft distinctive and stylish clothing for sizes up to 2XL. Offering a diverse range of jewelry and dresses adorned with playful patterns, Mata Traders aims to empower women of all sizes, encouraging them to wield their purchasing influence to transform the lives of female artisans in marginalized communities. Mata Traders proudly operates as a Fair Trade brand, producing their clothing in ethically certified factories and cooperative societies located in India and Nepal. Plus, they offer convenient payment methods to ease your shopping. Their mission is clear: to combat global poverty, inequality, and child labor while inspiring consumers to play a part in reshaping the fashion industry.
To Sum Up…
Lulus has a lot of groundwork to cover to become a truly sustainable and ethical brand. It can start by fixing some pressing issues, such as the lack of transparency regarding its supply chain, use of better materials and setting future sustainability targets. Until that happens, it's essential for us to remain vigilant and well-informed when it comes to making purchasing decisions. Because fast fashion brands like Lulus will never transition to green business practices til we force them to do so. Together, let's stand by sustainable fashion labels and create a demand for fashion that seamlessly merges style with a commitment to a better planet and fairer labor practices.
FAQs
Is it safe to buy from Lulus?
Yes, it is generally safe to buy from Lulus. The online retailer is considered legitimate and reputable, with a track record of reliable order fulfilment, timely deliveries, and responsive customer support service. Lulus maintains trustworthy business practices, and the items typically match the representations seen on their models.
Is Lulus a fast fashion brand?
Yes, Lulus can be categorized as a fast fashion brand due to its characteristics. It consistently introduces a large number of new clothing styles inspired by the latest fashion trends and maintains a massive inventory.
Does Lulus sell other brands?
Yes, Lulus does sell other brands alongside its own products. Over 85% of its website is dedicated to Lulus-branded clothing, but you can find additional labels such as Free People, J.O.A, RVCA, etc.
Is Lulus like Shein?
No Lulus and Shein are two different fast fashion brands. But both of them share several similarities in terms of business operations.
Who is the target audience of Lulus?
Lulus primarily caters to Millennial and Gen Z women, making them their primary target audience.