Disclosure:
Our editors handpick top-rated brands, vetted through our strict ratings. Purchases via our links may earn us a commission.
Learn more
Yes, ASOS is absolutely legit. It exclusively sells genuine products sourced directly from the brands operating under its belt. While orders comes in unbranded packaging, you can trust it's originality, as ASOS doesn't deal in fakes. The e-commerce fashion hub has garnered a worldwide following of devoted shoppers who love to explore its extensive range of stylish clothing and accessories. With over a million active customers, ASOS has become a reliable shopping spot that caters to every budget. After more than two decades of thriving in the fashion industry, the only verdict to the query "Is ASOS legit" has to be a big YES!
However, Is ASOS fast fashion? Is it being fair to its workers? The company claims to balance people's well-being with environmental concerns, but does such a humongous level of production truly align with these goals? Let's evaluate ASOS's impact on people, the environment, and animals to determine just how ethical and sustainable the brand really is.
What is ASOS?
ASOS, which stands for "As Seen On Screen," is one of the UK's largest online fashion destinations dealing in everything from voguish clothing, beauty products, fancy accessories and shoes. While the marketplace offers merchandise from a vast array of 850 distinct labels, it also runs its own collections under signature labels like "ASOS Design," "ASOS Edition," "ASOS Curve," and more.
The fashion powerhouse also features a Maternity category and a Plus-size collection with approximately 2,000+ designs. For women, the largest size available spans from US 22-26, while for men, it ranges from 2XL-4XL. In light of the fast fashion industry's ignorance of size inclusivity, it's commendable that ASOS extends its sizing options.
The British retailer primarily targets young adults and fashion-forward consumers, offering them a broad selection of items at various price points. You can find affordable, mid-range, and high-end products on their platform. Additionally, they often have sales and discounts, making fashion accessible to a wide customer base. Its rapid turnaround time in adopting the latest trends and introducing new collections has kept its audience engaged and returning for more. The company's popularity is evidenced by its strong presence on social media platforms, where it connects with its audience and showcases its products.
When Was ASOS Founded?
ASOS was founded in June 2000, in London, United Kingdom, by Nick Robertson, Andrew Regan, and Quentin Griffiths. The label started as a clothing and beauty retailer for people to shop for the trendiest of fashion items inspired by those worn by celebrities. With the tagline "Buy what you see on film and TV", ASOS gave the audience a chance to dress like the celebs at a fractional cost of those designer labels.
Over the years, ASOS expanded as a global marketplace, housing products from 850 independent brands while including its own private-labelled clothing lines. The e-commerce store experienced significant growth, attracting a large customer base of fashion-forward shoppers worldwide. Its success can be attributed to its ability to adapt to changing consumer preferences, with a focus on e-commerce, and its commitment to providing the latest fashion trends.
At present, ASOS is owned by ASOS plc, a publicly traded company. José Antonio Ramos Calamonte acts as the CEO of ASOS Marketplace, and the corporation generated a revenue of $4.58 B in the 2022 fiscal year.
Where is ASOS Located?
ASOS's headquarters is located in Camden Town at Hampstead Road, Greater London, United Kingdom. The British company also has some of its major offices in Berlin and Birmingham. Its primary fulfilment centre for order processing and shipping is based in Barnsley, South Yorkshire, where a team of over 3,500 employees keeps things running smoothly.
For production, the majority of ASOS's clothing is made in China, in a chain of 231 factories, making about 90% of its garments. India and Turkey follow closely with 217 and 130 manufacturing units, along with a portion of production outsourced to factories in Downtown Los Angeles, Guatemala, etc.
Where Does ASOS Ship From?
ASOS is primarily an online fashion retailer that offers worldwide shipping, delivering its products to various countries around the globe. So it doesn't have any physical stores. All products are usually dispatched from the company's warehouses within 5 business days, but delivery times may vary depending on consumers' location.
If you're in the UK, you can get free deliveries on orders above £30.00, which will be delivered within 3 business days. Also, UK consumers who sign up for ASOS Premier can avail 2-Day Delivery for free for an entire year. Like most e-commerce businesses, once a parcel leaves ASOS's distribution centre, the shopper will get tracking information to check the order's progress.
Is ASOS Ethical?
No. ASOS has taken some initial steps toward ethical practices, but it still has a long way to go. To start with, the online retailer has started to track its Tier 1, 2, and 3 suppliers, indicating their awareness of the daily working conditions of these facilities. It has also established a Code of Conduct that includes essential provisions against child labor, forced labor, fair wages and safe working conditions. And, in the most recent Fashion Transparency Index, it achieved a rating between 51% and 60%, marking an improvement compared to its earlier scores. Although these efforts are appreciated, its commitment to transparency remains somewhat lacking, as the frequency and results of factory audits aren't consistently disclosed to the public.
In addition, a significant ethical concern revolves around the payment of a living wage in ASOS's supply chain. This critical issue has surfaced because none of the brand's factories are Fair Trade certified. Meaning there is no guarantee that all the labors are being treated humanely, receiving minimum living wages, and provided with a hygienic working environment.
Now, in its 2023 Fashion with Integrity strategy, ASOS has announced plans to begin publishing an annual report on human rights strategy and implementation. This report will focus on aspects like freedom of association, gender empowerment, wages, and modern slavery. The online platform intends to collaborate with organizations such as Labour Behind the Label, part of the Clean Clothes Campaign, as well as partners like Anti-Slavery International and IndustriALL Global Union to monitor their strategy and progress. While these are some impressive commitments, only time will tell if they are actually being observed.
Does ASOS Use Child Labor?
Yes, ASOS has faced allegations and controversies related to child labor in the past. These incidents raised concerns about their supply chain practices and the need for stricter monitoring and enforcement of their Code of Conduct to prevent such occurrences in the future.
The online-only retailer is taking steps to tackle modern slavery and child labor issues by teaming up with Goodweave to inspect the Indian factories, which are a part of its supply chain. Through this partnership, Goodweave will implement its sourcing standards among ASOS's main suppliers in India by the end of 2023.
Now, while this is good news, what about the stringent observation of child labor laws in its Chinese production units? Or those Bangladeshi factories? Because the risks of employing minors in garment facilities exist in these countries as well. So, if ASOS is really concerned about addressing child labor in fast fashion, it should focus on its entire supply chain and not just one region.
ASOS's Animal Welfare Policies
ASOS has a formal animal welfare policy in line with the Five Freedoms of animal welfare. However, it lacks strategies for clear ways of putting these policies into practice effectively. While ASOS avoids using angora, fur, exotic animal skin, or hair, it still utilizes leather, shearling, and wool. Plus, many of its beauty retailers offer a variety of products made from down, alpaca, cashmere, and mohair. Although it claims to source wool from non-mulesed sheep, it doesn't offer proof to verify this. Moreover, ASOS doesn't trace any of these animal-derived materials back to their initial production stages.
Is ASOS Sustainable?
No, ASOS's sustainability efforts currently fall short of being truly sustainable. While the company has set some ambitious targets on its Sustainability page, it has not implemented meaningful measures to address its environmental impact. The goals include achieving net-zero carbon emissions by 2030, making all products from recycled or sustainable materials by 2030, and using sustainable or recycled packaging by 2025. These targets are undoubtedly admirable, but they do not negate the fact that ASOS continues to use a high proportion of unsustainable materials for most of its products. Also, the fashion apparel label lacks transparency in quantifying the percentage of fabrics replaced by sustainable alternatives.
Moreover, ASOS has not effectively addressed textile waste, biodiversity protection, or engaged in intersectional environmentalism, which considers the social impact of their practices. They also do not disclose water usage or emissions data, indicating a lack of concrete actions to reduce environmental impact.
Additionally, the discontinuation of the Responsible Edit collection on suspicions of potential "greenwashing" practices adds to the skepticism surrounding their sustainability claims. Ultimately, ASOS's continued adherence to a fast fashion model, coupled with these concerns, cast doubts on their ability to achieve true sustainability within the fashion industry.
Is ASOS Fast Fashion?
Yes, ASOS is undeniably a fast fashion brand. While the online shopping platform features various labels in its marketplace, its core business model aligns with the principles of fast fashion. The sheer scale of ASOS's production itself is a telling sign, boasting an extensive inventory of over 40,000 items, including a vast selection of 12000+ womenswear alone. This wide range of low-priced clothing and accessories is inspired by the rapid trend cycle and encourages consumers to buy frequently and dispose of clothing just as swiftly.
Furthermore, ASOS's transparency regarding its supply chain is disappointing, with no valid details about its factory conditions, worker treatment, or whereabouts of each and every production site. And the absence of initiatives or future plans to work on employees' well-being further aligns with the conventional fast fashion concept. Also, let's not forget its game of greenwashing in the name of sustainability, which has become a favorite marketing strategy for fast fashion brands.
Is ASOS Legit?
Yes, ASOS is a legitimate company and online retailer that has been in operation for many years. Consumers worldwide love its wide range of clothing and accessories that are available at affordable prices. ASOS is rated close to 4 stars on Trustpilot, filled with many positive customer reviews from satisfied shoppers who have cheered the platform for offering garments influenced by current trends, occasional discount codes, easy return policy and secured payment options.
However, just like most fast fashion brands, it has faced several negative reviews or customer complaints, which basically pointed out its bad quality clothes, tricky refund policy, order return fees, wrong size clothes, and terrible customer service. So, as with any online shopping experience, it's essential for customers to exercise caution, read product descriptions and reviews, and make informed purchasing decisions.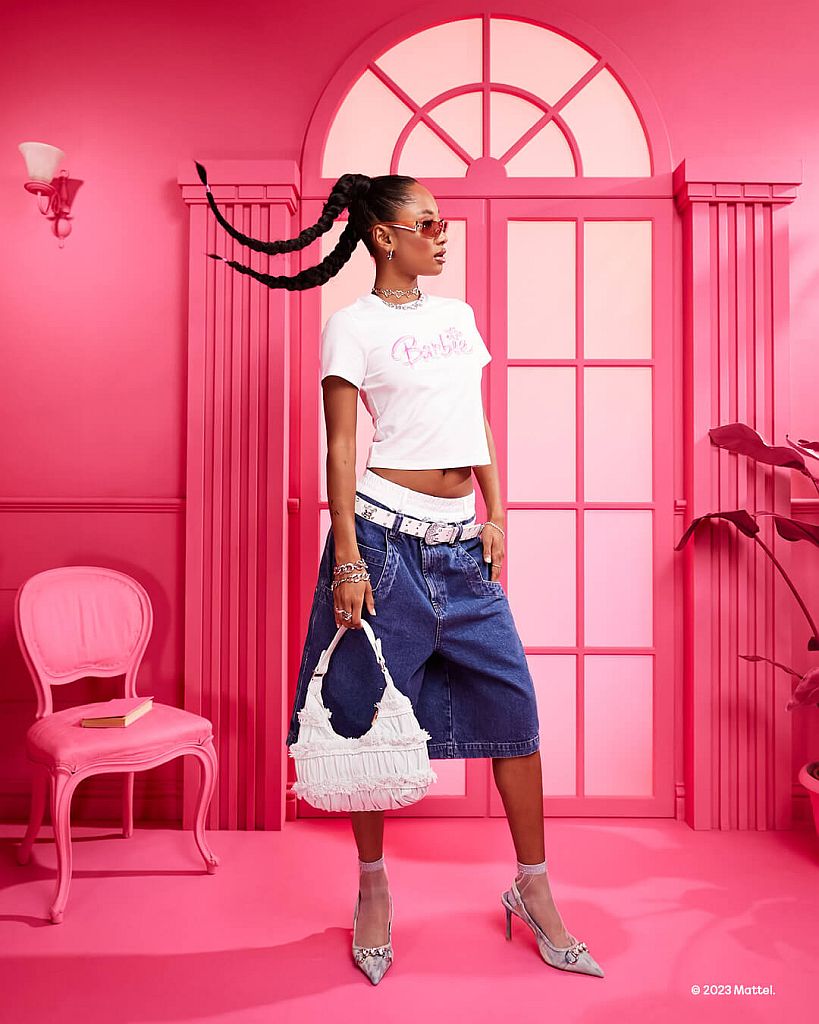 Some of the Worst Fast Fashion Brands Similar to ASOS
The worst fast fashion brands operate on a business model built around speed, low costs, and high profits. They prioritize quantity over quality, churning out volumes of apparel and accessories at lightning speed in poorly regulated overseas factories. These labels cut corners by using cheap labor, often in questionable working conditions, and exploiting workers in low-wage countries. And as they thrive on low-grade materials, the garments lose their structure after a few wears. Fast fashion brands like Madewell, Hollister, Express, and Brandy Melville have forever fed on consumers' trend-focused mindset, promoting excessive shopping habits.
Some of the Best Sustainable Alternatives to ASOS
Shopping from sustainable brands is a conscious choice that you can make to support businesses dedicated to making a positive impact. And brands like ABLE, Baukjen, Ninety Percent, and Thought are here to help you. These slow fashion labels are committed to designing clothes that last and stand by ethical production, fair wages, and environmentally friendly practices.
1. ABLE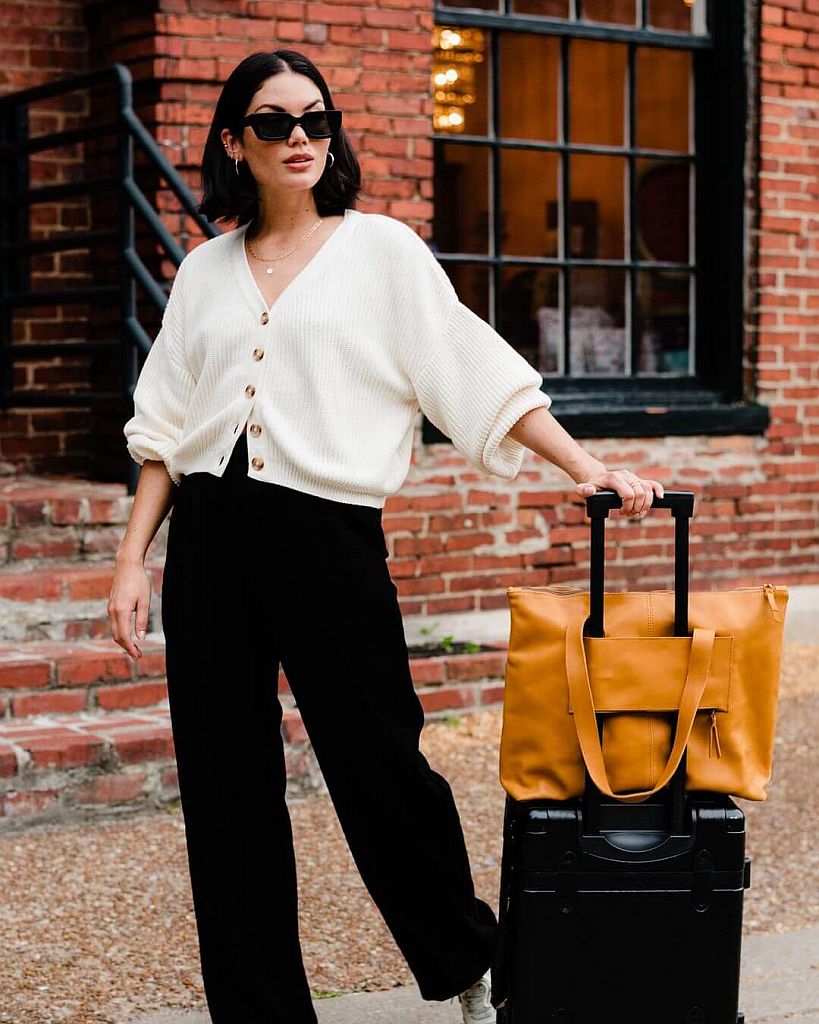 Established in 2008, ABLE was born with the goal of empowering women who make their products and those who wear them. The label curates fashion pieces that seamlessly blend style, functionality, and flattering fits, leaving you feeling confident and beautiful. From timeless tops, dresses, and outerwear to chic footwear, elegant jewelry, and bags, this sustainable brand offers a wide array of choices for the modern woman. ABLE's commitment to ethics goes hand in hand with its dedication to women's empowerment, providing safe and dignified employment opportunities for females both locally in their Nashville offices and around the world.
2. Thought
Thought strongly believes that "Sustainability should be a Joy!" It is a haven for beautiful clothing that's both timeless and kind to the Earth. The brand's collection features a variety of mindfully made garments, emphasizing sustainability, comfort, and adaptability. Thought chooses materials like organic cotton, hemp, bamboo, and Tencel modal, which are not only eco-friendly but also gentle on your skin. Additionally, it is dedicated to a responsible production approach, producing collections in limited quantities to prevent overproduction. With Thought, you get clothing that not only feels good but also contributes positively to our planet.
3. Ninety Percent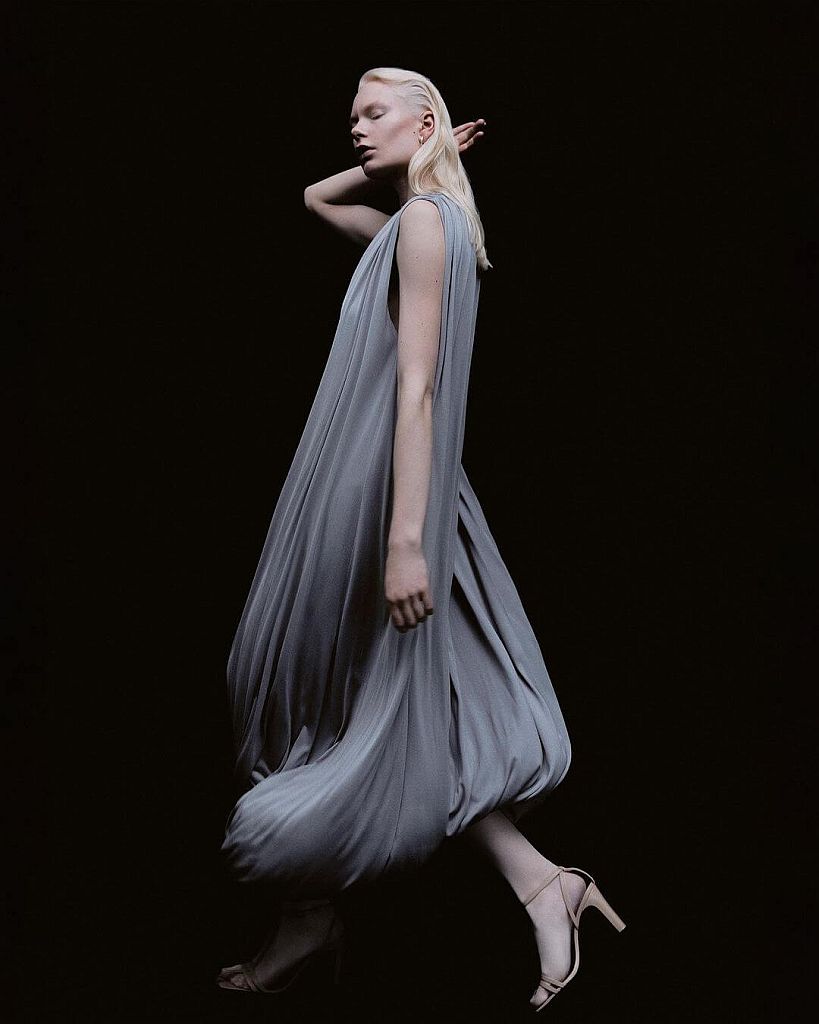 Ninety Percent carries a meaningful commitment in its very name: to share 90% of its profits with both its dedicated team and charitable causes deeply cherished by the founders. This brand offers a range of elegantly minimalist clothing, featuring refined cuts and structures that seamlessly fuse into our contemporary lifestyle. From alluring skirts to breathtaking dresses, Ninety Percent ensures you never have to compromise on style. Their collections are meticulously designed, emphasizing premium quality, sustainable and vegan materials that are certified organic. They equally prioritize the well-being and craftsmanship of their workforce, ensuring an ethical and sustainable fashion.
4. Baukjen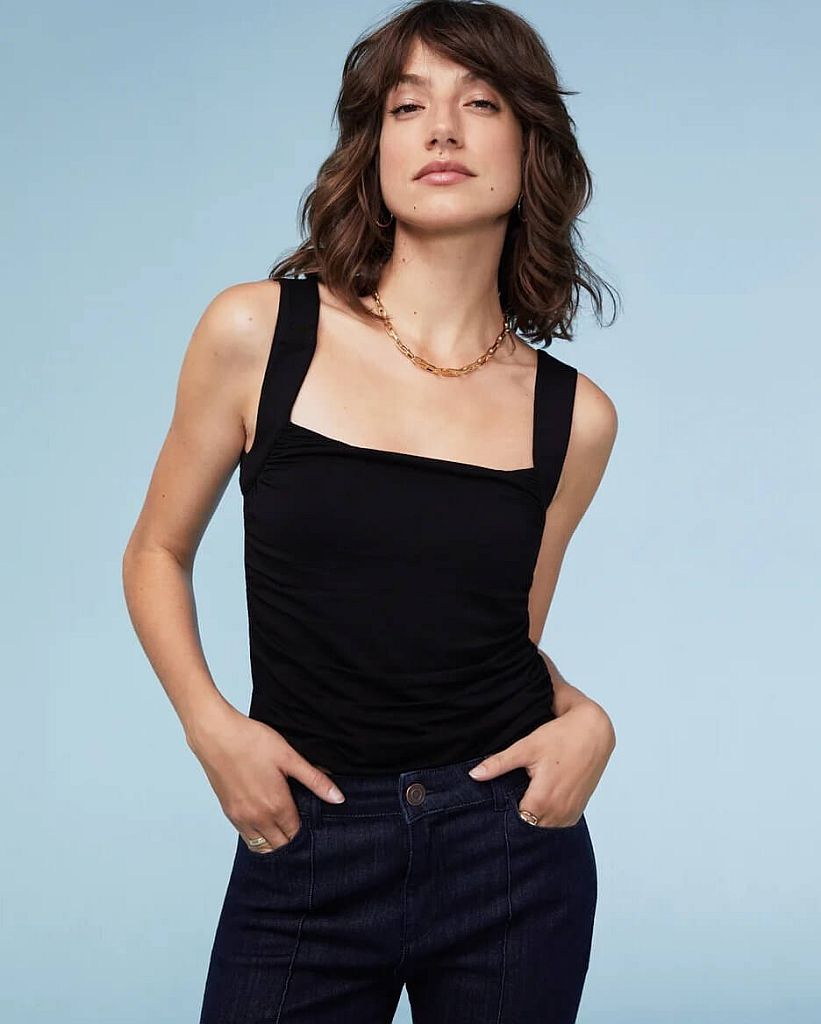 Baukjen is a women's responsible fashion brand dedicated to sustainability and ethics, with a strong focus on protecting people and the planet. Its stylish and versatile clothing collection is designed as wardrobe essentials that can be effortlessly combined to create classic outfits. As a certified B Corporation, Baukjen promotes circularity through its Pre-loved and Rent section. Its dedication to reducing environmental impact earned it the prestigious Global UN Climate Award in 2021. The London-based label uses responsibly sourced textiles, including recycled materials, for crafting its products. Plus, every order is shipped in eco-friendly, plastic-free packaging.
To Sum Up…
ASOS has made some minor commitments acknowledging sustainability in its operations, But its rapid production cycles and an overarching focus on affordability over ethical considerations predominantly encourage overconsumption and a throw-away culture, contributing to environmental degradation. Plus, its complex, sprawling supply chains and low-price strategies are at odds with the principles of ethical and sustainable fashion. So, if you've been shopping from ASOS, it's time to reconsider your buying choices. Let's adopt conscious consumerism by supporting mindful brands that value longevity over disposability and prioritize the welfare of both the environment and their workers.
FAQs
Is ASOS a popular website?
Yes, ASOS is a highly popular fast fashion website. Its global website ranking has shown a steady increase, going from 369 to 438 in the recent 3 months, indicating its widespread popularity among online shoppers.
What are the weaknesses of ASOS?
ASOS faces challenges with currency fluctuations since it operates internationally, affecting its finances. Also, being an e-commerce platform, it's at risk of cybersecurity threats like data breaches and cyberattacks, which can disrupt its business and customer trust.
Why is ASOS so good?
ASOS stands out due to its strong emphasis on providing excellent customer experience and constant investment in online innovations. These factors contribute to its reputation as a leading clothing retailer.
Is ASOS slow fashion?
No, ASOS is not slow fashion. It is a fast fashion retailer that has a record for producing large volumes of reasonably-priced clothing at breakneck speed. The marketplace has the capacity to easily cater to over 24 million consumers annually.
What does ASOS stand for?
ASOS stands for "As Seen On Screen", which reflects the company's original concept of offering fashion items that are replicas of styles worn by celebrities in movies and on television. The abbreviation ASOS captured this idea succinctly.