Disclosure:
Our editors handpick top-rated brands, vetted through our strict ratings. Purchases via our links may earn us a commission.
Learn more
If you grew up in the 2010s, you'd totally get what it's like to be inside a Brandy Melville store. That unique mix of a musky yet fresh linen scent, those hangers adorned in the latest pop-culture styles, and those seemingly perfect young white salesgirls. It was the era of the "effortlessly pretty and slim" look, where everyone wanted to be like those Tumblr Girls rocking cutoff shorts and Ugg boots. And Brandy Melville did everything to make this fashion culture appealing. If that makes you curious about "Is Brandy Melville fast fashion?" Then the only answer is– Yes, it definitely is!
With over 3 million followers on Instagram, Brandy Melville chooses to display images of their skinniest, long-legged, and blonde-haired customers rather than selecting models with more realistic body types. Its limited sizing range has also faced criticisms, as the label is hell-bent on profiting from the insecurities of the youth. So Brandy Melville is for sure not being compassionate towards the larger public? But is it ethical towards its workers? Or sustainable towards the planet? Let's find out!
What is Brandy Melville?
Brandy Melville is a famous 'teen fashion' brand known for its fad and trendy clothing. Its product portfolio spans a diverse selection of shorts, slim-fitting jeans, baggy cargoes, stylish tees, crop tops, oversized sweaters, and all things casual. The label is widely recognized for its "One size fits most" approach, where most of its clothes are available in sizes XS and S.
The company's pricing strategy is more on a budget-friendly side, with items varying in price but generally accessible to its younger demographic. Youngsters favor the retailer as it helps them in being trendsetters at super affordable prices, staying 'in vogue' in the fast fashion scene. In fact, Brandy Melville is categorized as "coquette" by these girls.
In order to understand its clientele better, the brand employs a product research team composed of teenagers as young as 14. This team ensures their styles stay modern and in line with current trends. Moreover, its rapid turnover rate and frequent release of new items further contribute to its traction among fashion-conscious shoppers.
Brandy Melville's California-inspired aesthetic is associated with a beachy, carefree vibe, which resonates with its customer base. Its immense retail presence and strategic use of social media platforms like Instagram and TikTok have significantly boosted its popularity and engagement.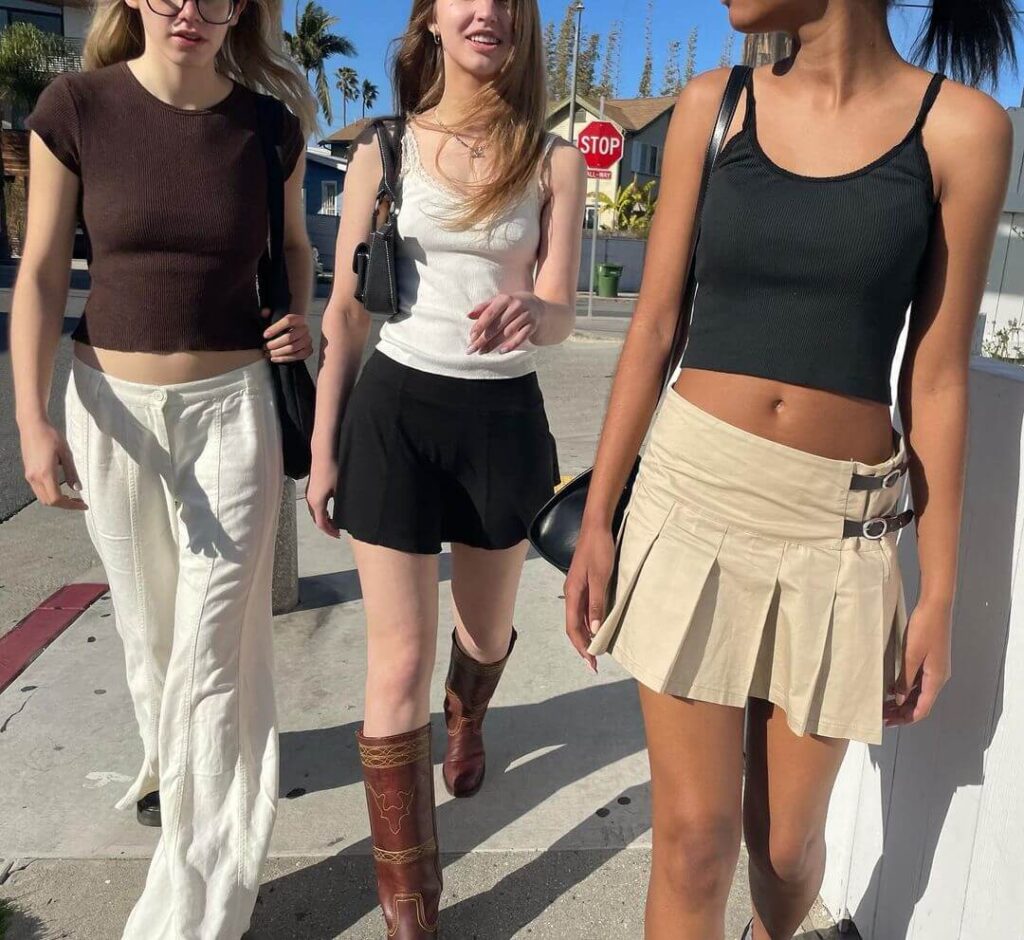 When Was Brandy Melville Founded?
Brandy Melville was founded in the early 1980's. The brand originated in Italy and was established by Silvio Marsan and his son, Stefan Marsan. It initially started as a small family-owned business specializing in apparel and fashion accessories. As for the name and logo of the brand– they were influenced by the fictional story of two characters – Brandy, a girl from the USA, and Melville, a guy from England, who crossed paths and fell in love.
Brandy Melville launched its first inaugural store in 2009 in the Westwood region of Los Angeles, located near the UCLA campus. Soon, it gained popularity in the United States, particularly among teenagers and young girls, owing to its Malibu youth-inspired style. The rapid expansion of the brand was driven by its combination of fashionable and laid-back designs, along with its smart utilization of social media.
Where is Brandy Melville Located?
Brandy Melville is an Italian-origin apparel label headquartered in Los Angeles, California, US. The majority of its clothing is produced in Italy, but a good proportion of manufacturing is outsourced to factories located in developing Asian countries. The brand has a mighty physical presence with a total of 97 outlets spread across the United States and European Union. You can easily spot its retail stores in cities such as LA, New York, San Francisco, Milan, Rome, Barcelona, Paris, Amsterdam, Berlin, London, Stockholm, Zurich, and many more.
Where Does Brandy Melville Ship From?
Brandy Melville's products are dispatched from its distribution centers located in the United States and Italy. Currently, the brand ships within the regions of the European Union, the US, and Norway. People based in other countries can also buy some of its clothing and accessories from e-commerce websites like Nordstrom, Amazon, Etsy, etc. Usually, all packages are dispatched at a fee of €7 within 1-5 business days once the orders are confirmed.
Is Brandy Melville Ethical?
No, Brandy Melville falls short in terms of ethical practices. There is a lack of transparency surrounding its supply chain as the brand refrains from disclosing its list of supplier factories and information regarding the origins of its products. All you get to know is most of its merchandise is manufactured in Italy, and some are produced in countries with poor labor standards like China and Bangladesh. And that's it! There are absolutely no details about where it sources its materials from, the factory conditions, or whether it provides fair living wages to its garment workers.
Brandy Melville doesn't even have a formal Code Of Conduct covering basic duties towards creating a "fair and just" business. This negligence raises concerns about the brand's commitment to ensuring safe working conditions, protecting labor rights, and fair wages for the workers involved in its garment production process.
Unfortunately, the issue isn't confined solely to a lack of supply chain transparency. There have been numerous reports highlighting allegations of racism on the brand, barring black women from wearing its clothes and body shaming both customers and staff. Statements from Brandy Melville workers have revealed that decisions about hiring and firing store personnel were also influenced by their race. This is because, apparently, the company's CEO, Stephan Marsan, prefers pretty and slim white girls over black employees. Honestly, what can be more toxic than this attitude?
If that wasn't enough, Brandy Melville operates on a 'one size fits all' business model, claiming that this approach is economically and environmentally more efficient. Whereas in reality, it is just adding fuel to the body-shaming culture. They are not size-inclusive and don't care about fulfilling the fashion needs that suit different body shapes. This practice is extremely harsh to the masses as it promotes unrealistic and harmful beauty standards. It is especially risky for teenage girls and young women who shop from the brand.
So Brandy Melville is neither taking responsibility for maintaining an ethical supply chain nor trying to make consumers feel confident and beautiful in their skin and shape.
Does Brandy Melville Use Child Labor?
So far, there have been no such reports linking Brandy Melville to child labor practices. Since the better part of its production takes place in Italian factories, there is hope that no minors are being forced to make its garments because Italy has strict labor laws.
Child labor in fast fashion remains a distressing issue, especially in clothing factories located in developing countries. Underage workers are often subjected to exploitative labor practices. And every apparel company must be vigilant to prevent minors from being employed within their manufacturing process.
Brandy Melville's Animal Welfare Policies
Brandy Melville doesn't have any official policy on animal welfare. The label doesn't utilize exotic animal skin or hair, angora, fur, or down, but a good number of its sweaters and jackets are made from wool, mohair, and leather. There is no information regarding the origin of these textiles, so it's hard to determine if they were sourced from ethical breeders or businesses that abide by animal protection rights.
Is Brandy Melville Sustainable?
No, Brandy Melville is not at all sustainable. The absence of a sustainability page on its website and the apparent lack of initiatives aimed at controlling its carbon footprint is absolutely disappointing. Its garments are made up of unsustainable materials like conventional cotton, polyester, acrylic, rayon, acetate, and so on. These textiles are resource-intensive, requiring large amounts of water, chemicals, and energy, and contribute to environmental degradation.
The label has not implemented any programs surrounding plans to incorporate eco-friendly materials, reduction of greenhouse gas emissions, cut out plastic packaging, or other sustainable practices. Instead, with the goal of milling in pools of profits, it encourages the throwaway culture. Brandy Melville's rapid turnover of clothing collections, driven by the fast fashion model, contributes to a substantial volume of textile waste. Sadly, a considerable portion of these garments end up either being discarded in landfills or incinerated.
The fashion industry is already a major trigger in the rising climate crisis, and Brandy Melville is not taking any responsibility for making the scenario better.
Is Brandy Melville Fast Fashion?
Yes, Brandy Melville can be classified as a fast fashion retailer due to several characteristics that align with the fast fashion business model. It heavily relies on synthetic materials and adds new collections at breakneck speed, swiftly responding to fleeting trends. This strategy is aimed at encouraging frequent purchases enticing consumers looking for affordable deals. But such an overconsuming approach leads to hordes of clothes being discarded by consumers after 1-2 wears, adding up to textile waste and clogged landfills.
Furthermore, Brandy Melville's lack of supply chain transparency, coupled with reports of questionable ethical practices and accusations of body-shaming behaviors, adds to its irresponsible business operations.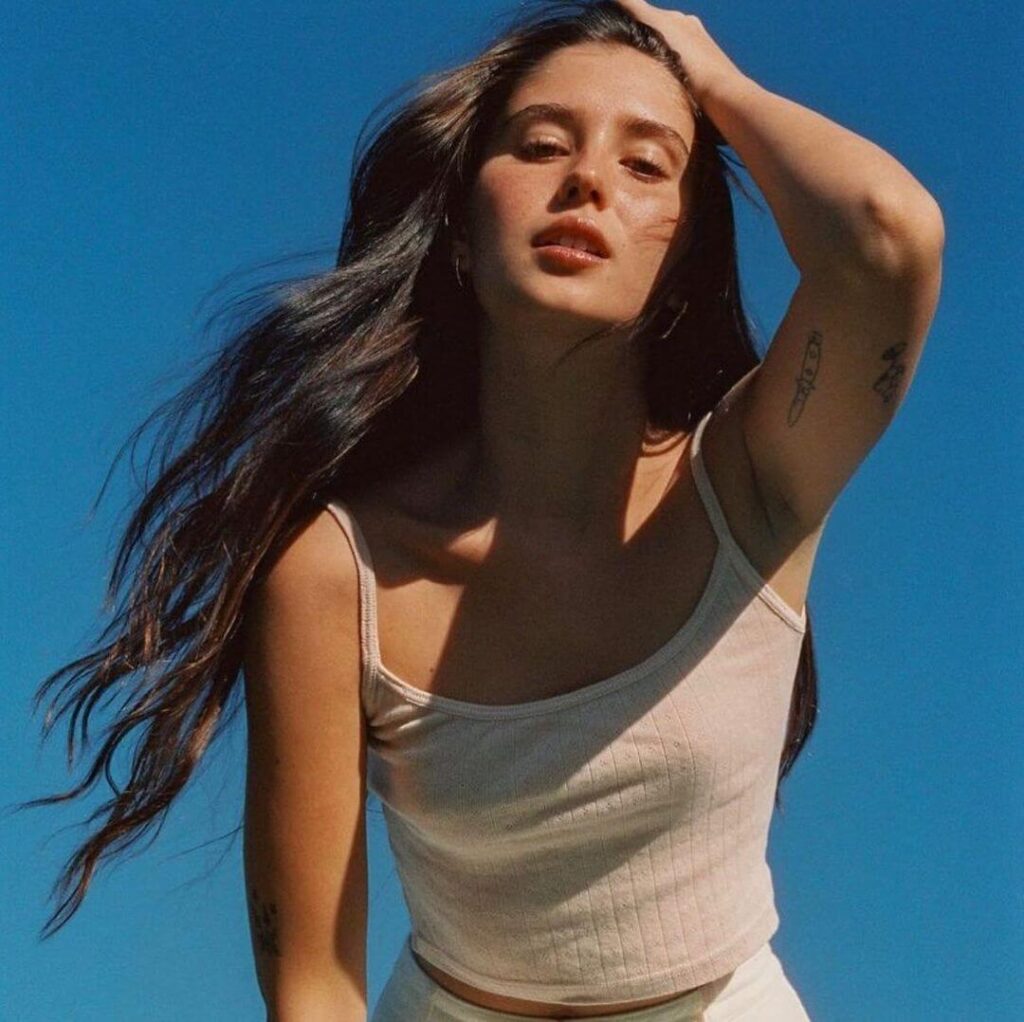 Is Brandy Melville Legit?
Yes, Brandy Melville is legit. Consumers who have shopped from the label online have rated it with 2 stars on Trustpilot. Most of the reviews are complaints over inappropriate sizing, poor quality garments, shipping charges, tricky refund policy, and unresponsive customer service.
Some of the Worst Fast Fashion Brands Similar to Brandy Melville
If you thought Brandy Melville is probably a one-of-a-kind label that screams fast fashion, then you're wrong! Because several of the largest fashion retailers, like Nasty Gal, American Eagle, Urban Outfitters, and Fashion Nova, have forever benefitted from exploitative labor practices, compromised business operations, and unethical standards.
Some of the Best Sustainable Alternatives to Brandy Melville
Sustainable slow fashion brands like People Tree, Wearwell, Boden, and Plant Faced Clothing are built on the foundation of prioritizing the environment, fair working conditions, and lasting quality. They are centered around lowering pollution levels caused by the fashion industry, supporting safe labor laws, and using materials that are kinder to the planet. So, when you choose to shop from such labels, you contribute to encouraging responsible consumption. The best thing– they offer affordable clothing and fashion accessories.
1. Wearwell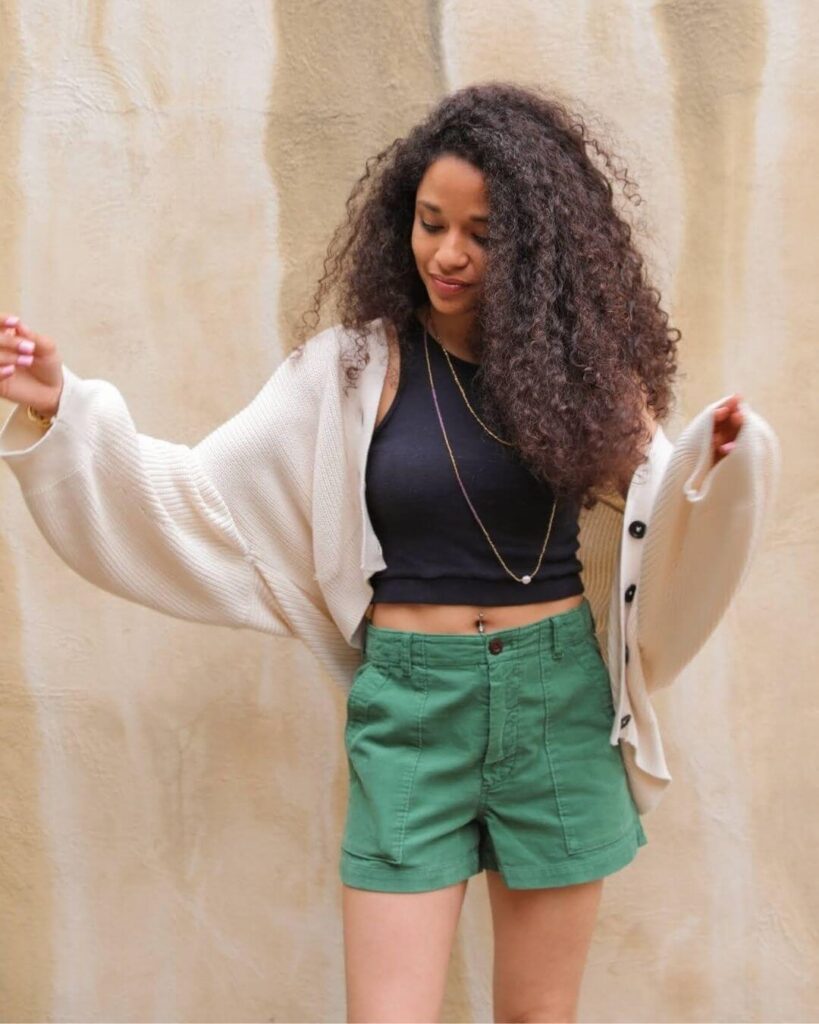 Wearwell is an ethical e-commerce marketplace that has everything to help you build a mindful closet. Their diverse range of womenswear and gender-neutral products includes comfy tees, bottoms, jewelry, bags, scarves, and so much more. And you can even shop for good-quality secondhand items and home goods at amazing deals. What's special about Wearwell is their strong commitment to doing things right, both for the planet and for the people. It aims to make fashion more responsible by supporting fair wages, safe working conditions for employees, and eco-friendly materials. Sustainability is at its core – it sources textiles consciously and reduces waste. And if that wasn't enough, Wearwell stands for size inclusivity and houses garments up to 5XL.
2. Boden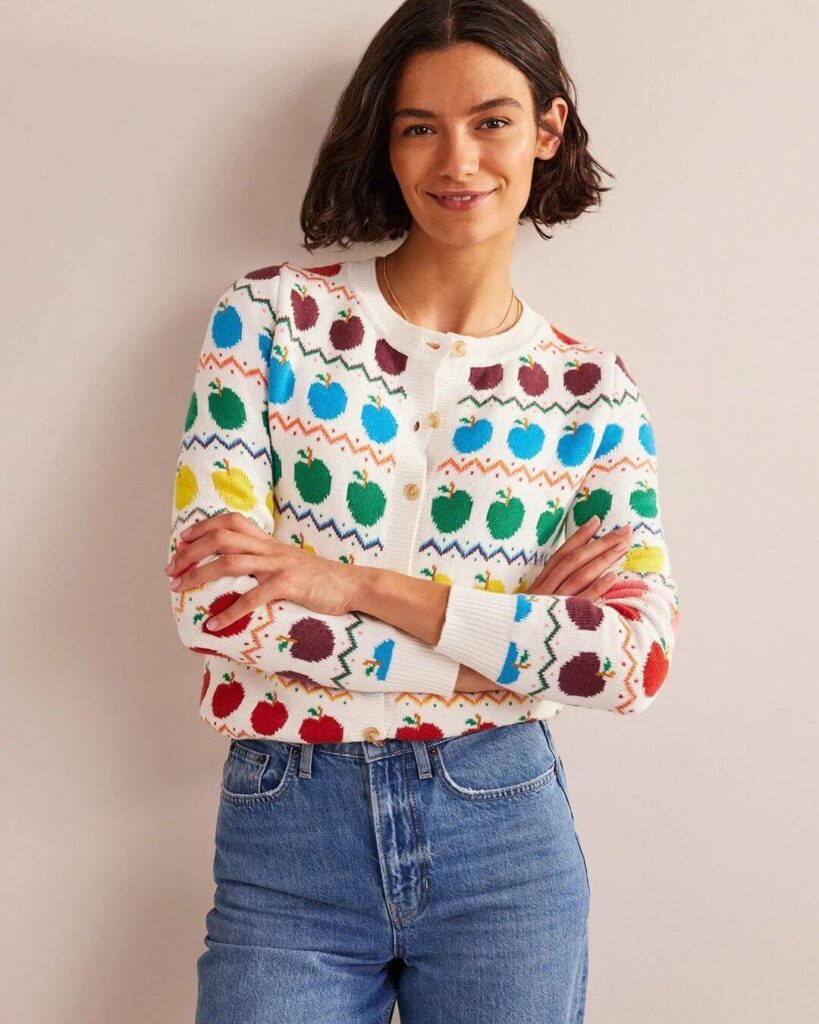 Boden is a family-owned company that was launched in 1991 with just eight menswear styles that the founder (Johnnie Boden) himself wanted in his wardrobe. Based in the UK, this label has garments for women, girls and boys, toddlers, and babies. It is dedicated to making fashion right by ensuring fair conditions for workers, using low-impact materials, and creating timeless styles that you would love to wear over and over again. Boden's mission is to create clothes that make you look good and feel good, both inside and out. Sustainability is a key thread in their apparel. The brand is keeping a check on its carbon footprint by supporting responsible practices and funding environmental charities. When you choose Boden, you're not just getting chic attires but also standing by fashion that's kind and sustainable.
3. People Tree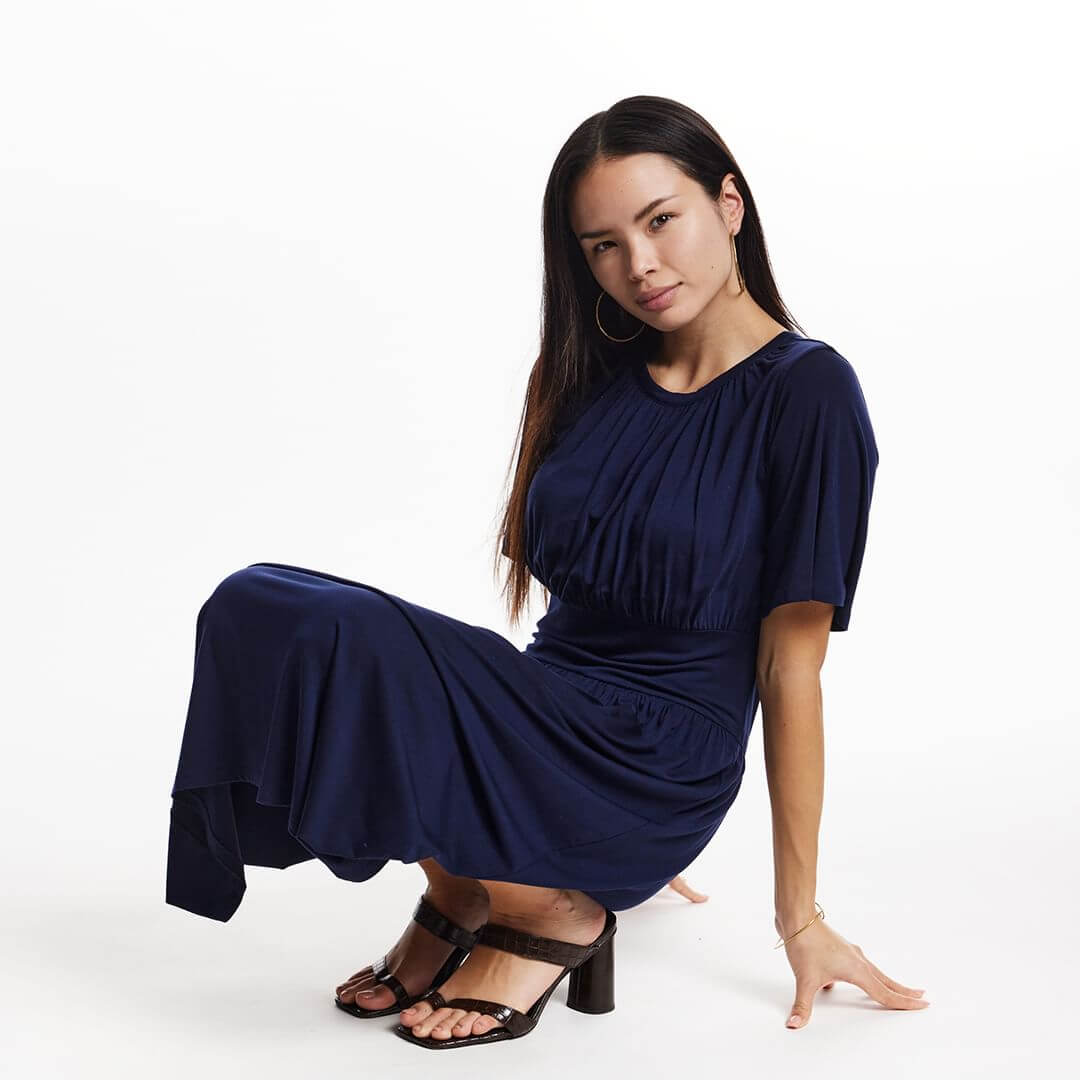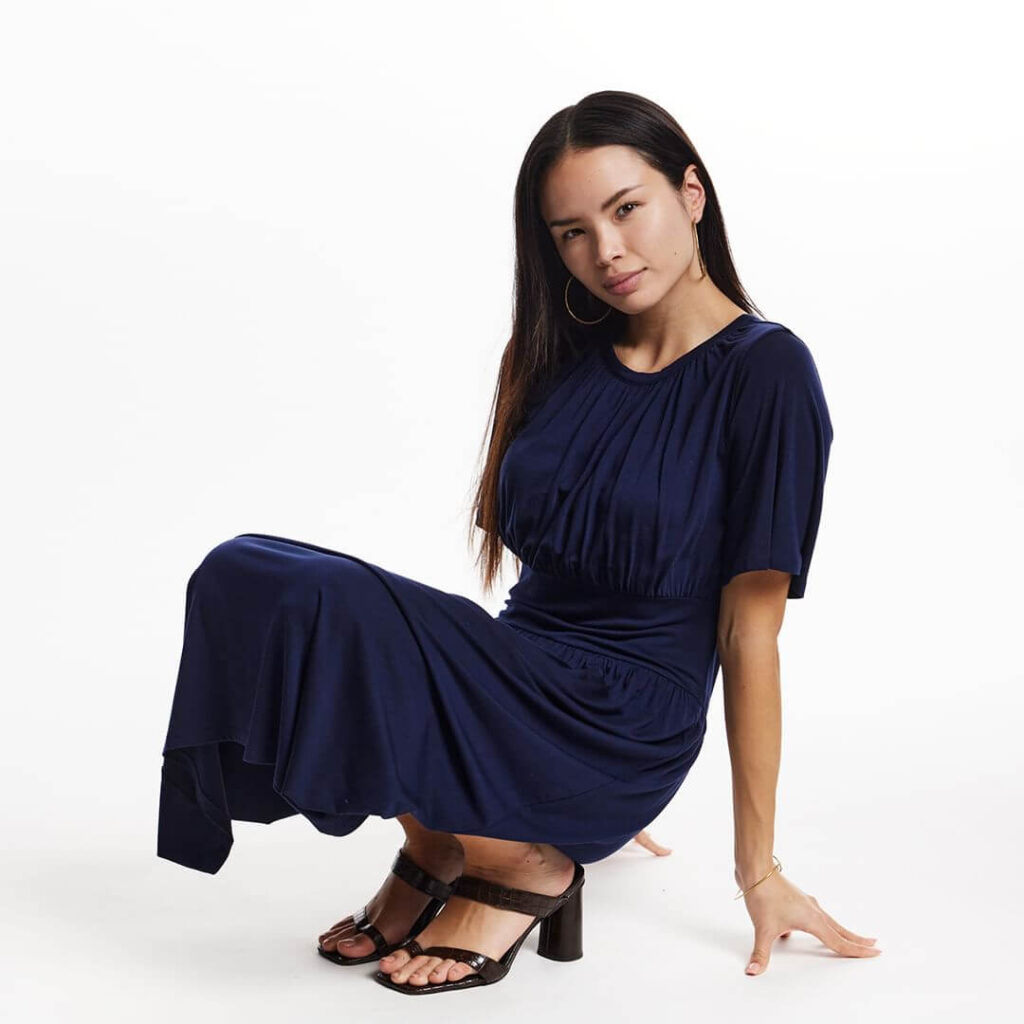 People Tree is a pioneer in sustainable Fair Trade fashion, providing a vibrant array of clothing and accessories. From breezy dresses to cozy knits, they cater to all tastes. With the mission to make versatile styles that are 'Good for the planet and the people,' the company uses eco-friendly fabrics with the least environmental impact. Everything is made following the highest ethical and environmental standards, as the label ties up with factories that believe in empowering garment makers. These producers support the use of traditional skills like hand weaving, knitting, and embroidery to create jobs in rural areas where employment opportunities are scarce. Plus, they color the clothes using safe, natural dyes free from harmful chemicals.
4. Plant Faced Clothing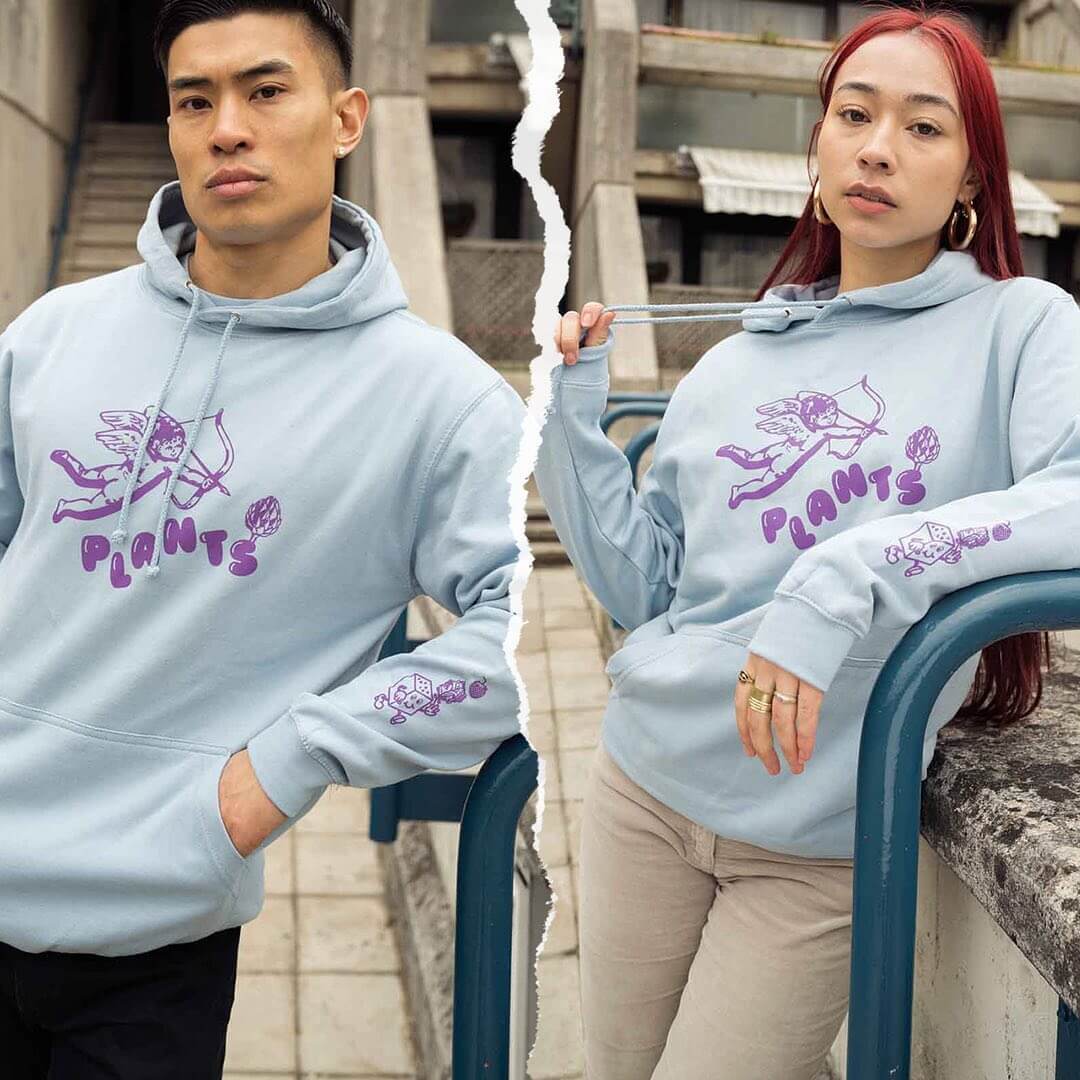 If you love dressing up in streetwear fashion, Plant Faced Clothing has your back! This 100% ethical and eco-friendly brand designs 'streetwear without the sweatshops.' Advocating for a cruelty-free lifestyle, it is home to bold tees, funky hoodies, and everything cool. Every piece of clothing they create is inspired by the idea of promoting humane and fair trade production practices. The label uses natural sustainable materials that are good for the environment and gentle on your skin. All their clothes are screen-printed locally in London, using natural water-based inks, and manufactured in Fair Wear or WRAP certified factories. Plant Faced Clothing is here to disrupt the wasteful fast fashion industry by creating styles that will never go out of fashion.
To Conclude…
Brandy Melville's lack of diversity, efforts to hype up unrealistic beauty standards, vague supply chain, and negligence towards sustainability give you reasons enough to stay away from it. Today, when most brands favor body positive concerns and open their doors to serve consumers of all body types, Brandy Melville is stuck with the idea of dressing up only "Good-looking rich little girls." But this has to change! We, as shoppers, have the power to ask more from the fashion world. So, let's choose labels that care about fair and consciously-made clothes and make everybody feel gorgeous and great in their own skin and color.
FAQs
What age range is Brandy Melville for?
The age range that Brandy Melville targets is young girls between 12 to early 20s. The sizes available at its stores are from 0-4, practically designed for skinny bodies.
What is Brandy Melville's aesthetic?
Brandy Melville centers around a fashion-forward lifestyle aimed at the younger generation. Their goal is to create a relaxed, vintage-inspired, and carefree aesthetic that embodies simplicity and a free-spirited vibe.
Why are there no sizes at Brandy Melville?
Brandy Melville skipped the universal sizing system and introduced a new approach: no specific sizes. The majority of its garments are tagged as "one size fits all," indicating that regardless of whether you wear a Small or an XL, they will only offer sizes between 0-4.
What happened to Brandy Melville?
Brandy Melville has been accused of employing a toxic work culture where POC and Black employees are disregarded for their race and color. Reports of antisemitism and sexual exploitation have also surfaced at the brand's stores and offices.
What type of fashion is Brandy Melville?
Brandy Melville is a brand that sells clothing and fashion accessories targeted at young women. The label pioneered the trend of offering "one-size" garments.
Do celebrities wear Brandy Melville?
Famous personalities such as Kaia Gerber, Sofia Richie, Ariana Grande, and Lily-Rose Depp were frequently seen wearing budget-friendly essentials from Brandy Melville.
Is Brandy Melville an ethical company?
No, Brandy Melville doesn't share information about its supply chain, which raises concerns about transparency and ethical practices within the company. This lack of transparency makes it difficult to assess their ethical standing accurately.
Are Brandy Melville's clothes good quality?
The quality of Brandy Melville's clothes can vary. While some customers find their items to be of good quality for the price, others have reported issues with fabric durability and stitching. So it's recommended to consider reviews and experiences when evaluating the quality of its clothing.
Is it okay to shop at Brandy Melville?
It's important to consider certain factors before deciding to shop from Brandy Melville. For instance, a significant portion of its garments are produced in China, where labor rights and protections are not as robust as in other European regions. So, considering brands that prioritize transparency and ethical production will be a more responsible choice.