Disclosure:
Our editors handpick top-rated brands, vetted through our strict ratings. Purchases via our links may earn us a commission.
Learn more
Urban Outfitters started as a single store in Philadelphia in 1970 and has since expanded globally, becoming a well-known fashion retailer with multiple retail locations and an online presence. It primarily targets young adults and college students, appealing to a creative, free-spirited audience with its unique and culturally influenced fashion. Known for its ability to spot emerging fashion trends and incorporate them into its collections, earning a reputation as a trendsetter in the industry.
However, given its claim on journey towards sustainability but popularity and focus on trendy clothing at the same time, it raises the question of whether Uban Outfitters is fast fashion or not. Let's delve into Urban Outfitters' business model, sustainability practices, and consumer perceptions to determine its position within the fast fashion landscape.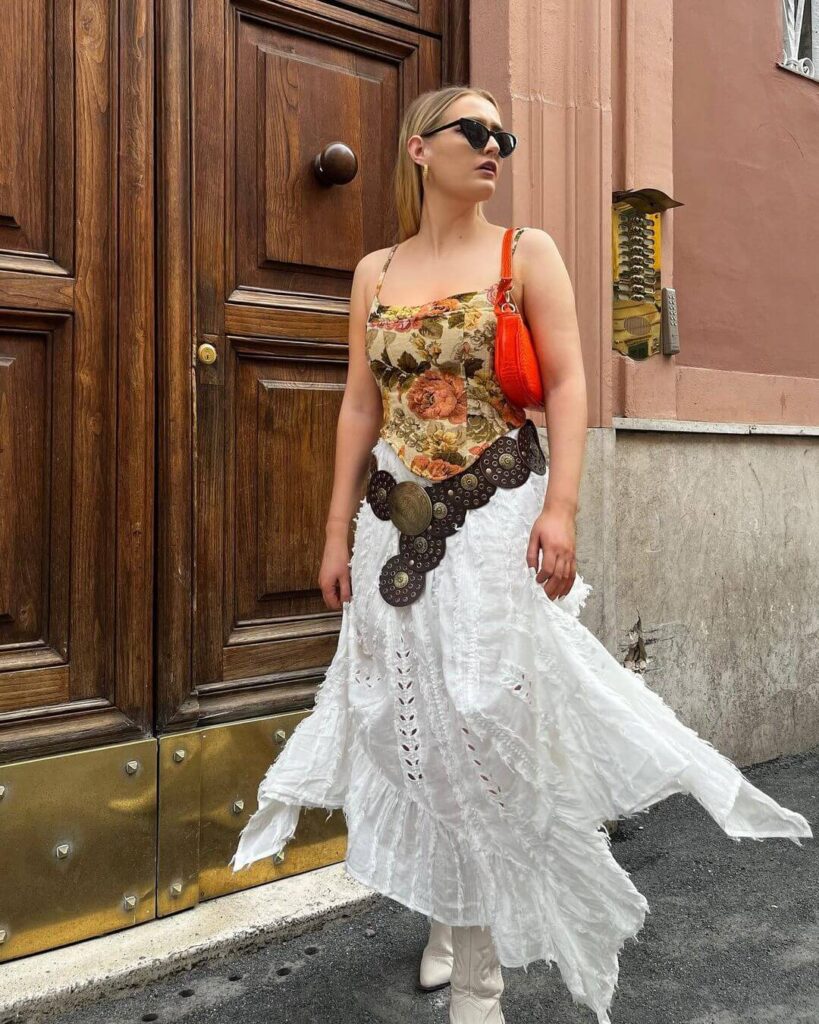 What is Urban Outfitters?
Urban Outfitters is a popular retail brand that offers a range of trendy clothing, accessories, home decor, and lifestyle products. They cater to a young demographic, particularly college-aged and young adults. Urban Outfitters focuses on providing unique and fashion-forward items that align with current trends and styles.
In terms of pricing strategy, Urban Outfitters positions itself as a mid-range brand, offering a balance between affordability and style. They often have sales and promotions to attract customers looking for more budget-friendly options. Their turnaround time for coming up with newer fashions is relatively quick, as they strive to stay on top of the latest trends and offer fresh merchandise to their customers.
Urban Outfitters has gained popularity among the fashion-conscious youth, with many considering it a go-to destination for unique and trendy clothing and lifestyle products.
When Was Urban Outfitters Founded?
The popular clothing retailer brand Urban Outfitters was founded in 1970. It originated in Philadelphia, Pennsylvania, United States, and was established by Richard Hayne, Judy Wicks, and Scott Belair. Initially, the store focused on providing affordable and vintage clothing, targeting college students.
Over the years, Urban Outfitters experienced significant growth and expanded its product range to include not only clothing but also home decor, accessories, and other lifestyle items. It became a prominent brand within the retail industry, known for its distinct style and fashion-forward offerings.
The present owner of Urban Outfitters is URBN, a publicly traded company. URBN operates other well-known brands, including Anthropologie and Free People, in addition to Urban Outfitters.
Where is Urban Outfitters Located?
The headquarters of Urban Outfitters is located in Philadelphia, Pennsylvania, United States. This is where the company's central operations and decision-making processes are based.
Regarding the locations of Urban Outfitters' factory or production units, specific information may vary as the company utilizes a global supply chain. Clothing production often takes place in multiple countries, including but not limited to China, Bangladesh, Vietnam, and India. However, it is important to note that specific factory locations may change over time as companies adjust their manufacturing networks.
Where Does Urban Outfitters Ship From?
Urban Outfitters has it's main headquarters in Philadelphie, PA, USA. The brand has over 600 stores and operates both online and in-store, offering its products to customers worldwide. They have a global presence with shipping options available to various countries. However, specific countries eligible for shipping may vary depending on factors like local regulations and logistical capabilities.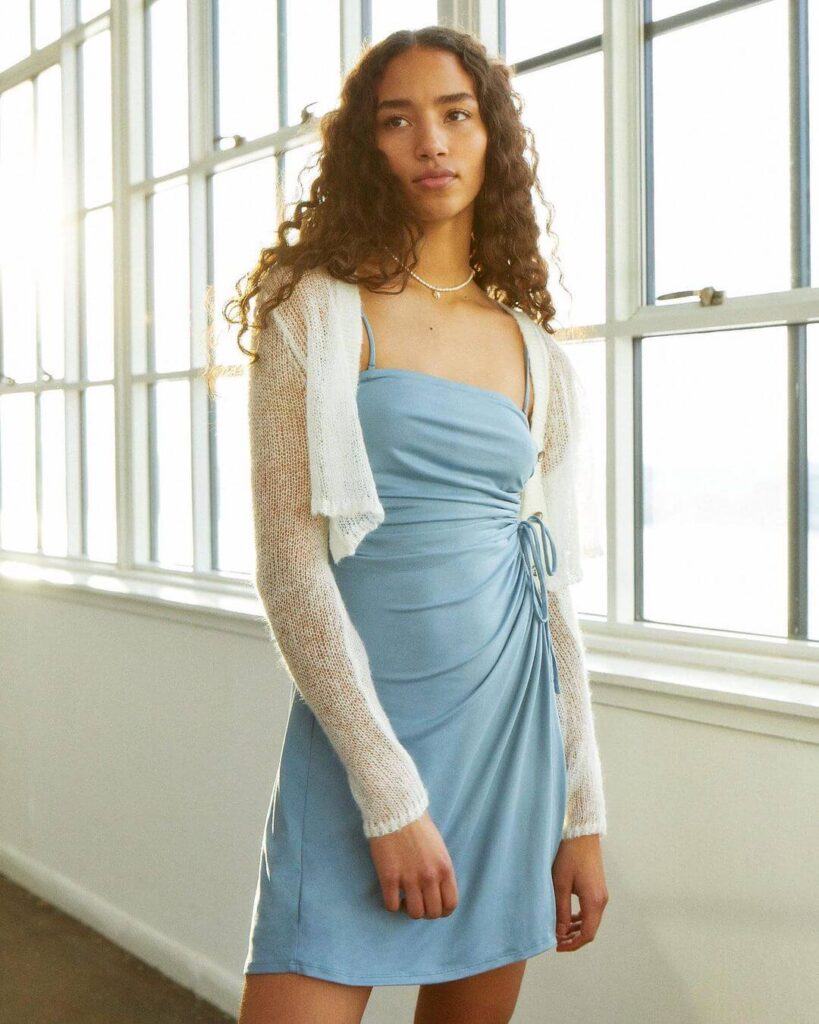 Is Urban Outfitters Ethical?
Urban Outfitters falls short in terms of ethical practices. The brand clearly uses sweatshops for manufacturing and production, also the lack of transparency, concerns over labour policies, and the discrepancy between stated commitments and actual actions raise questions about the brand's commitment to sustainability and fair trade.
Transparency in Supply Chain
Urban Outfitters received a low score of 11-20% in the 2023 Fashion Transparency Index, indicating a need for enhanced disclosure of information about their practices and supply chain.
Cotton Sourcing
Urban Outfitters claim that they do not knowingly carry products that use Uzbek cotton. However, the Company had remained silent in respect of a petition started by International Labor Rights Forum in this regard.
Does Urban Outfitters Use Child Labor?
Urban Outfitters has faced numerous instances of child labor controversies in the past. The company has been criticized for its wasteful practices and lack of substantial evidence to support their claims regarding their environmental and social impact.
One such instance is from 2011, when this popular retailer brand was accused of using a factory in Bangladesh that paid workers just $0.21 per hour. The factory was called for lack of safety in working conditions due to overcrowded buildings, fire safety measures, and lack of proper ventilation. Their factories are no short of modern day sweatshops, under the facade of 'team building activity' in 2015 the employees in the U.S. were exploited to work for free.
While Urban Outfitters claims its commitment against child or slave labour, there is a lack of evidence to support the brand's actions in this regard. Reports and petitions highlight the concerns about sweatshops and factory conditions.
There is no evidence to suggest that Urban Outfitters ensures payment of a living wage in its supply chain or has policies in place to protect workers and suppliers during emergencies like the COVID-19 pandemic.
Urban Outfitters's Animal Welfare Policies
Urban Outfitters does not provide specific information about its animal welfare policies. As such, it is difficult to evaluate the company's commitment to animal welfare practices. Without clear transparency or any certifications related to animal welfare, one can only assume that the brand is not free of animal-cruelty practices.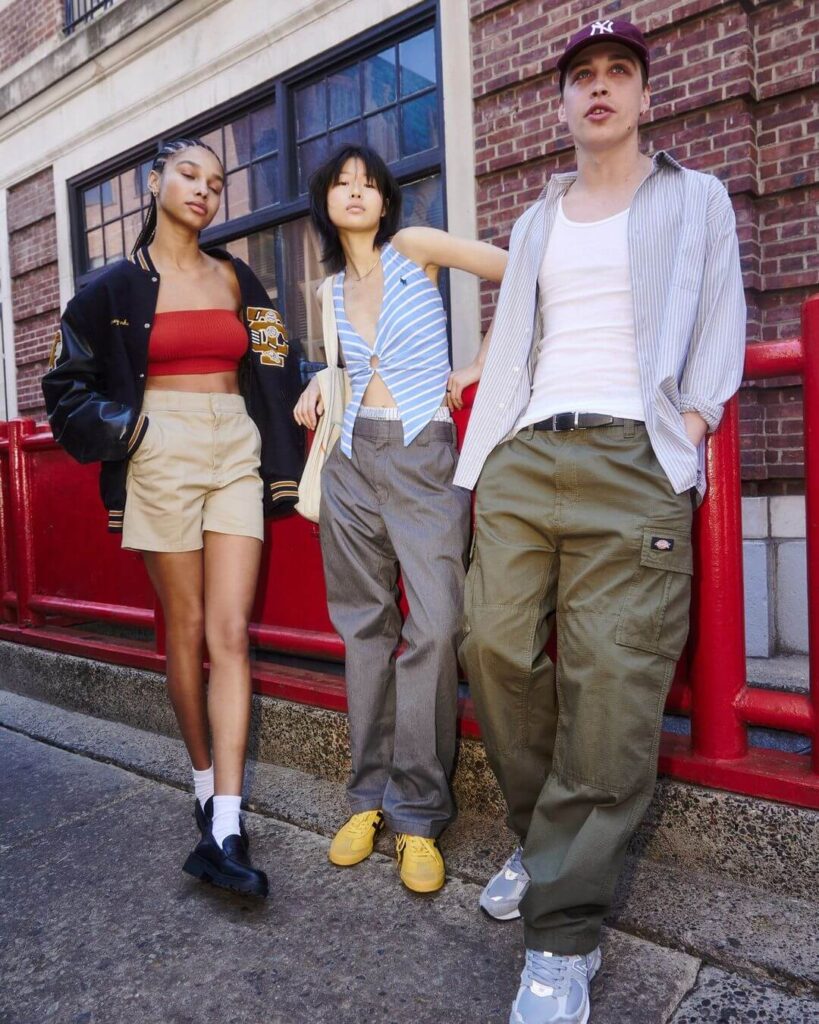 Is Urban Outfitters Sustainable?
As regards environmental impact, the brand shows evidence that it has been trying to take sustainable initiatives through a variety of programs. Their impact report URBN 2021-2022 indicates inadequate action, since the company fails to provide any evidence to actually minimize their textile production.
To understand what actions were taken by the brand, let's first talk about their Urban Renewal collection, which showcases "reimagined vintage" items and unique vintage pieces. The company emphasizes a "reuse and recycle" approach that extends to its stores and product packaging. The brand also has rooftop solar arrays in the US, contributing to on-site power generation. In 2019, Urban Outfitters introduced Nuuly, a clothing rental subscription service that features women's and men's clothing from various stores, including Urban Outfitters. However, Fashion Trancperency Index 2023 rated Urban Outfitters on a Overall Score of 11-20% for it's ethical and sutainable practices, indicating it's poor action. And 0-10% Overall Supply Chain Traceability score which is essentially the ability to identify, track and trace elements of a product or substance as they move along the supply chain from raw goods to finished products.
Despite the actions, the productions are high, the materials in use are also of poor quality and the working conditions are awful to say the least, which is why the brand needs to do a lot more to become truly sustainable.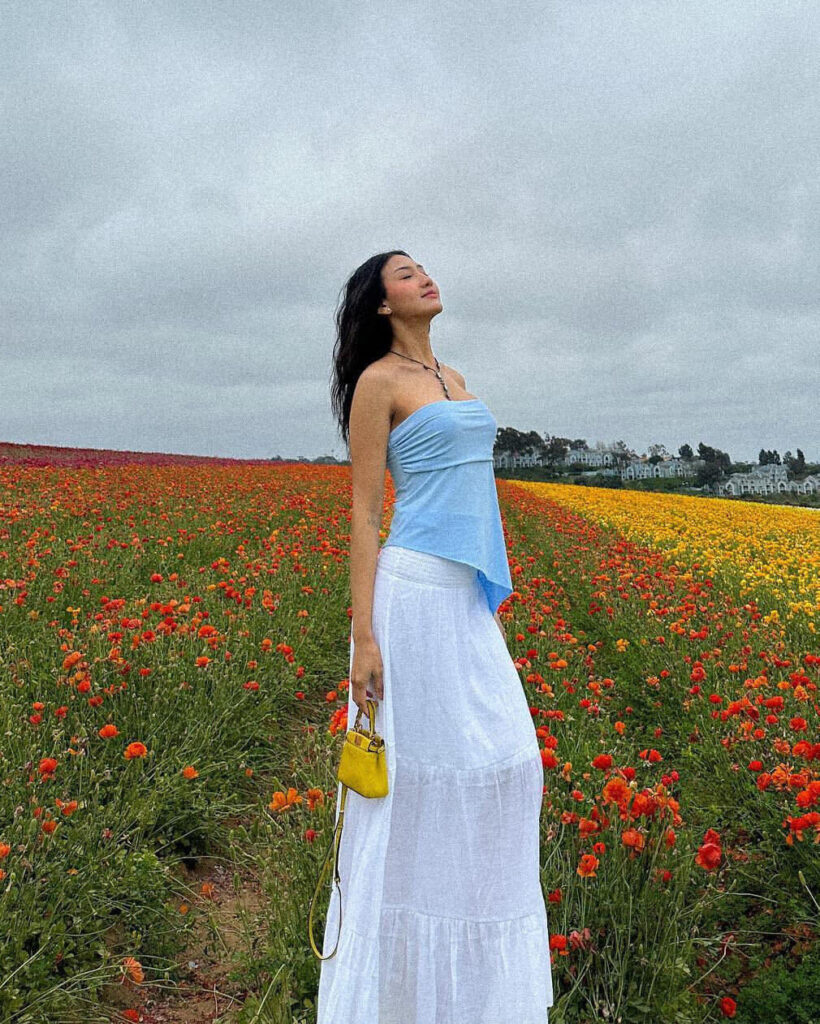 Is Urban Outfitters Fast Fashion?
Yes, Urban Outfitters is most definitely a fast fashion brand. The brand operates with a focus on quick production cycles and capturing the latest trendy designs. Their frequent collection releases catering to the ever-changing demands of fashion-conscious consumers and competitive pricing align with fast fashion characteristics.
Urban Outfitters' pricing strategy emphasizes affordability, making fashion accessible to a broader consumer base. Regular discounts and promotions further encourage frequent purchases, contributing to the fast fashion culture.
Is Urban Outfitters Legit?
Although customers commonly buy from this brand, both in-store and online, their reviews are usually negative. On Sitejabber, Urban Outfitters has a rating of 1.99 stars from 537 reviews, which indicates a general dissatisfaction with their purchases from Urban Outfitters. Reviewers commonly express concerns about customer service, credit card issues, cheap clothing, and problems with ordering online when discussing their experiences with the company. TrustPilot having a review of 1.4 stars from 858 people, where most costumers complain about expensive prices for low quality products, use of synthetic materials as well as bad online purchasing experience.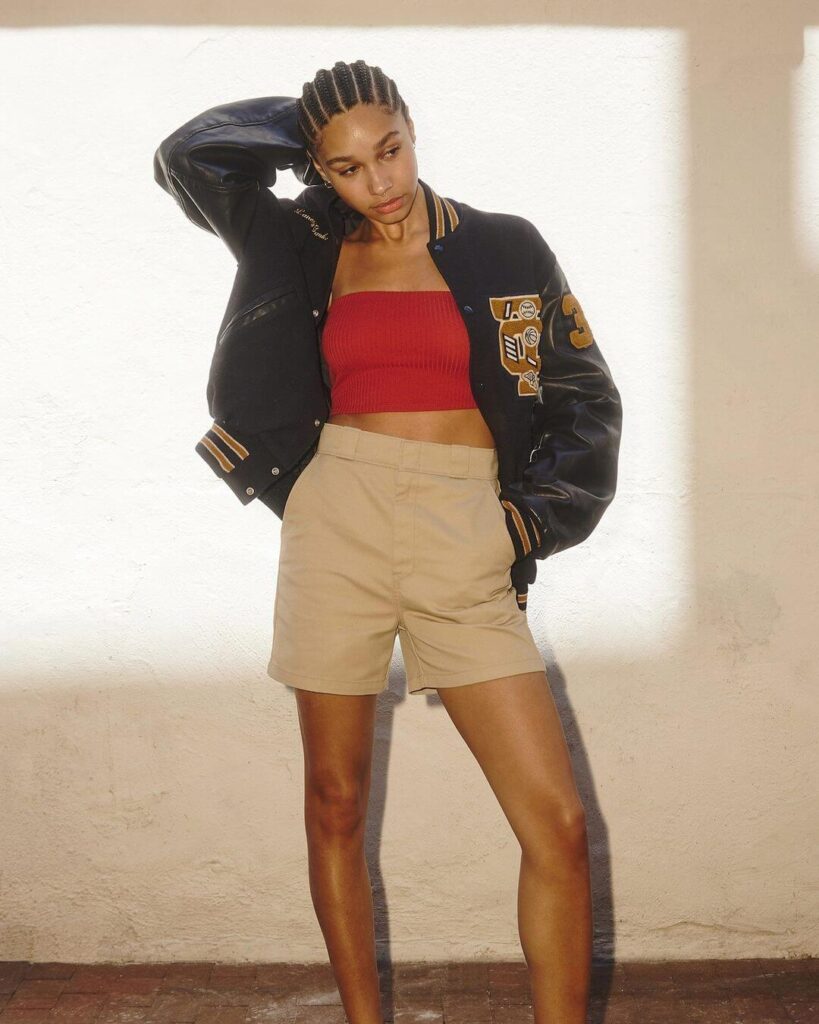 Some of the Worst Fast Fashion Brands Similar to Urban Outfitters
When it comes to avoiding fast fashion, there are several brands that are worth considering. Fashion Nova, Nasty Gal, Shein, American Eagle, and Boohoo are some of the popular names in the industry that have been associated with unethical practices and unsustainable production methods. By opting for more responsible fashion choices, we can contribute to a more sustainable and ethical industry. Let's make informed choices and contribute to a more responsible fashion industry.
Some of the Best Sustainable Alternatives to Urban Outfitters
Sustainable fashion has gained significant attention in recent years due to its positive impact on the environment and society. Unlike fast fashion brands that prioritize rapid production and cheap labor, sustainable fashion focuses on ethical sourcing, fair working conditions, and environmentally-friendly practices. By choosing sustainable fashion brands, you contribute to reducing carbon footprint, supporting fair trade, and promoting conscious consumption.
1. Thrills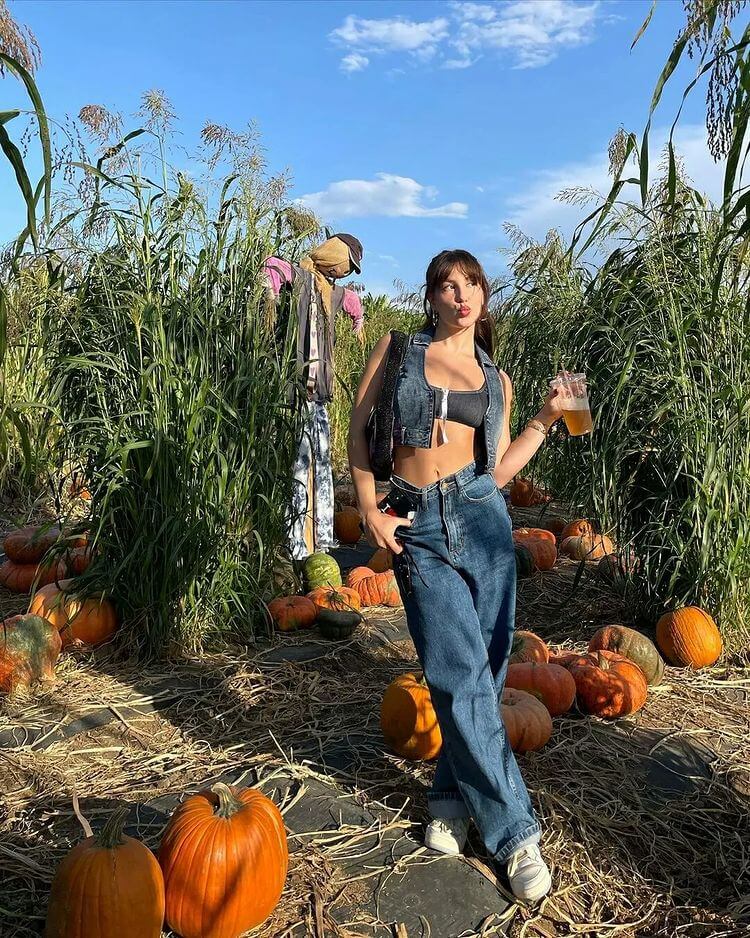 Thrills, a brand driven by a passion for adventure and self-expression, was created to provide unique and sustainable clothing options. Thrills, an Australian brand established in 2011, stands out for its unique blend of vintage-inspired designs and sustainable practices. With a strong focus on ethical production, they use organic and recycled materials, reducing their environmental impact, it's the next best thing to thrifting! Thrills also prioritizes fair trade and ensures transparency throughout their supply chain. Their clothing is known for its high-quality craftsmanship and diverse range, catering to the fashion-forward individual seeking both style and sustainability.
2. Afends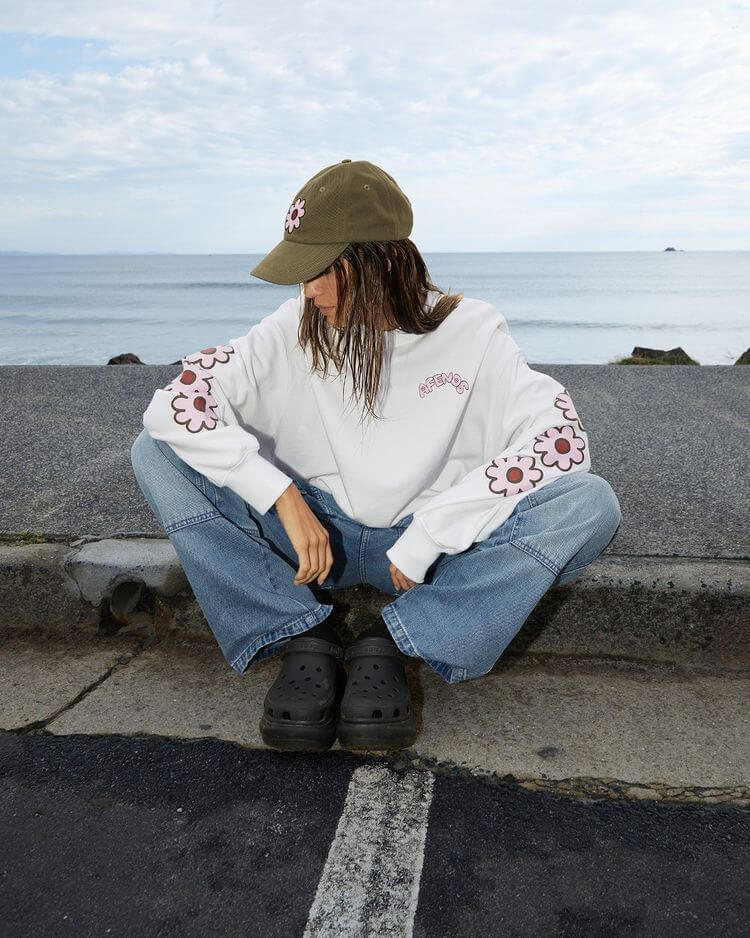 Afends is widely regarded as one of the top sustainable fashion brands. Created with a vision to blend style and sustainability, Afends originated in Byron Bay, Australia, and was established in 2006. The brand offers a range of affordable clothing, making sustainable fashion accessible to a wider audience. What sets Afends apart is its commitment to using organic hemp and recycled materials in their garments, along with their dedication to fair trade and ethical production practices. With a reputation for high-quality clothing and a diverse variety of styles, Afends provides a compelling alternative to other brands in the market.
3. Yes And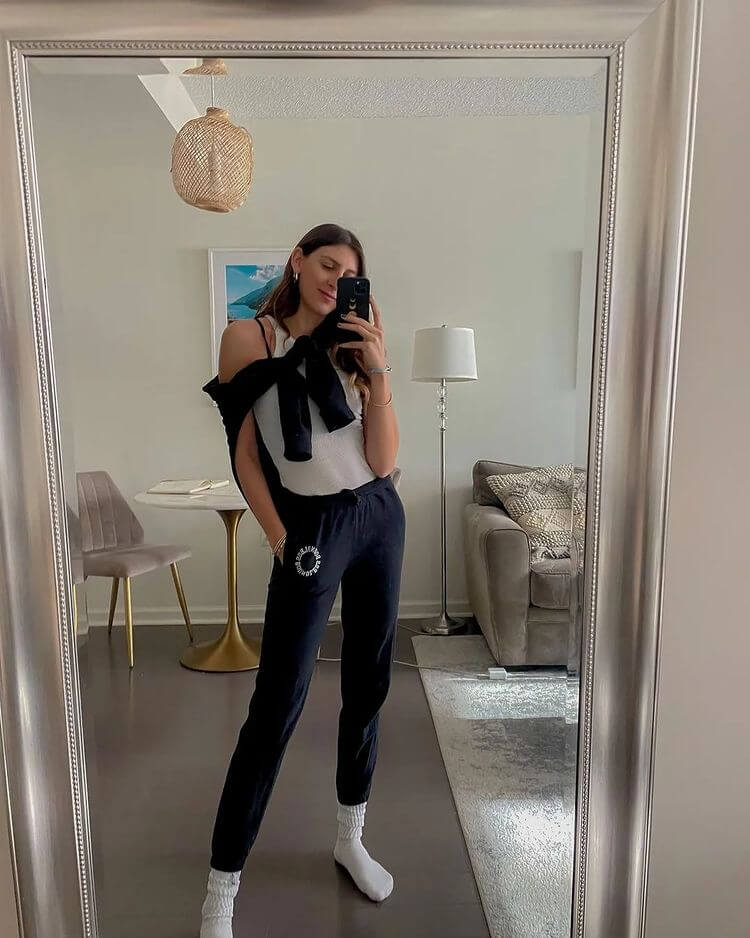 Yes And was created in Los Angeles, California by Marci Zaroff with the intention of empowering individuals and promoting positivity through sustainable fashion. Commitment to inclusivity and body positivity, the brand celebrates diversity in all its forms. Yes And showcases sustainability and ethical practices by transparently using eco-friendly materials and supporting ethical manufacturing processes. They sell affordable clothing to ensure that its fashion is accessible to a wide audience. Are you looking to buy some high-quality Athleisure or Sleepwear? Yes And's wide range of clothing are comfortable on our skin and our environment.
4. Whimsy + Row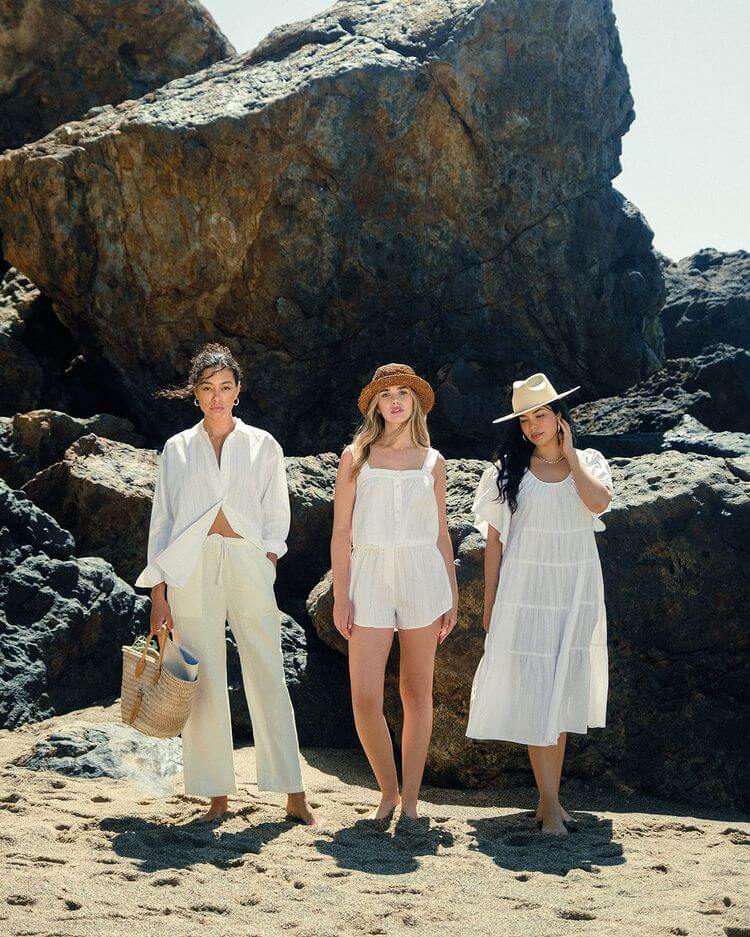 Whimsy + Row is an eco-conscious lifestyle brand that embodies a passion for quality goods and sustainable practices. Founded in 2014, their mission is to offer effortless elegance to the modern, sustainability-minded woman. Handcrafted under ethical conditions in Los Angeles, their limited run batches are produced within a few miles of their office. This proximity allows for regular visits to the factories to ensure fair wages and proper treatment of workers. By utilizing locally sourced, upcycled, and low impact materials, Whimsy + Row creates durable pieces that will stand the test of time. Their commitment to eco-friendly fabrics results in summer-y and effortlessly stylish garments that are as fashionable as they are sustainable.
To Summarize…
It is crucial to be mindful of the clothes we choose to wear and the brands we support. Fast fashion clothing, unfortunately, comes at a high cost to both the environment and human rights. The good news is that a growing number of conscious consumers are taking a stand against this harmful industry.
Fast fashion brands, including Urban Outfitters, are receiving muuch needed criticism for their unethical practices. Instances of child labor controversies and lack of transparency regarding social and environmental impacts have rightfully raised concerns among consumers. As a result, a shift is occurring as people are actively seeking alternatives that align with their values of sustainability and ethical production.
FAQs
Where does Urban Outfitters get their clothes from?
Urban Outfitters sources its clothes from various suppliers and manufacturers like Bangladesh, China, and India.
Is Urban Outfitters a fast fashion outlet?
Yes, Urban Outfitters can be considered a fast fashion outlet.