Disclosure:
Our editors handpick top-rated brands, vetted through our strict ratings. Purchases via our links may earn us a commission.
Learn more
Madewell has been one of the United States' most successful and fave fashion brands for decades. Popular for its well-made denims and classic basics with a fuss-free vibe; over time, it has become a desirable shopping spot for fashion-fascinated peeps across the globe. And why not? It houses a mountain of trending styles, has a bevy of suppliers to churn out volumes of garments at lightning speed, and products are often priced at reasonable rates. So this business model positively answers the question Is Madewell fast fashion?
Nestled under fashion giant J.Crew's wing, this brand caters to a younger audience and has surpassed many fast fashion rivals with its sales and popularity for revolutionizing casual fashion. As millennials continue to flock to Madewell, the label is focused to connect with the Gen Z audience through TikTok campaigns and collaborations with edgy influencers. But beneath its flashy surface rises queries like, Is Madewell sustainable? Does its name, "Made Well" truly reflect its practices? Let's uncover the truth behind the company's impact on the planet, people, and animals.
What is Madewell?
Madewell is a leading American clothing company known for its stylish and contemporary trend-oriented fashion offerings. Its wide variety of collections includes everything from tops, dresses, outerwear, and accessories to bags, shoes, and jewelry. However, the company's DNA is particularly rooted in making its premium-quality signature pieces of denim.
Madewell's style is often described as casual-chic, appealing to young adults and millennials who value quality, versatility, and fashion-forward fuss-free designs. With an army of suppliers engaged in production, it has a quick turnaround time for launching new styles every week and serving consumers all over the world.
The fashion retailer positions its pricing strategy at a mid-range segment, providing fine products which are priced slightly higher than most fast-fashion brands but more affordable than luxury labels. This approach allows it to cater to an inclusive customer base looking for fashionable yet accessible garments. It also houses maternity clothing and has products available in extended sizing for women belonging to the petite and curvy category.
When Was Madewell Founded?
Madewell was founded in 1937 in New Bedford, Massachusetts, by a family of Russian immigrants. Originally, it started as a workwear company, providing durable and reliable clothing like bib overalls, non-patterned cardigans, etc., for American workers.
Later, in 2004, Micky Drexler (Millard Drexler), the CEO of J.Crew, acquired Madewell, and by 2006, he began the process of transforming Madewell's brand identity. Under the ownership of J.Crew Group Inc., the label experienced a rebranding and expansion. It shifted its focus towards creating effortlessly cool and timeless pieces, catering to a young and fashion-conscious audience. The company embraced a modern aesthetic, offering a wide range of high-quality denim, casual wear, and accessories.
Since its rebranding, Madewell has experienced monumental success. It expanded its presence through numerous brick-and-mortar stores across the United States and has an active e-commerce platform for consumers worldwide. The brand's popularity surged, attracting a loyal customer base drawn to its reasonably-priced trendy collections.
As of the present day, Madewell remains under the ownership of parent company J.Crew Group Inc., with Libby Wadle serving as the Chief Executive Officer.
Where is Madewell Located?
Madewell is headquartered at 225 Liberty Street, New York, United States. As part of the J. Crew Group, its suppliers are spread out all over the world, including many of its partner factories located across the US, China, Vietnam, Hong Kong, Indonesia, and Cambodia. With a strong physical presence, the company has about 155 retail stores in the US.
Where Does Madewell Ship From?
Madewell offers worldwide shipping to over 100 countries. All online orders are shipped either from its distribution centers or retail outlets, depending on the customer's location and product availability. Generally, the label has fulfillment centers strategically placed to ensure efficient and timely delivery to customers. Economy packages usually take about 10 days to be delivered. However, the brand also offers Standard, Expedited and Overnight shipping at a chargeable fee.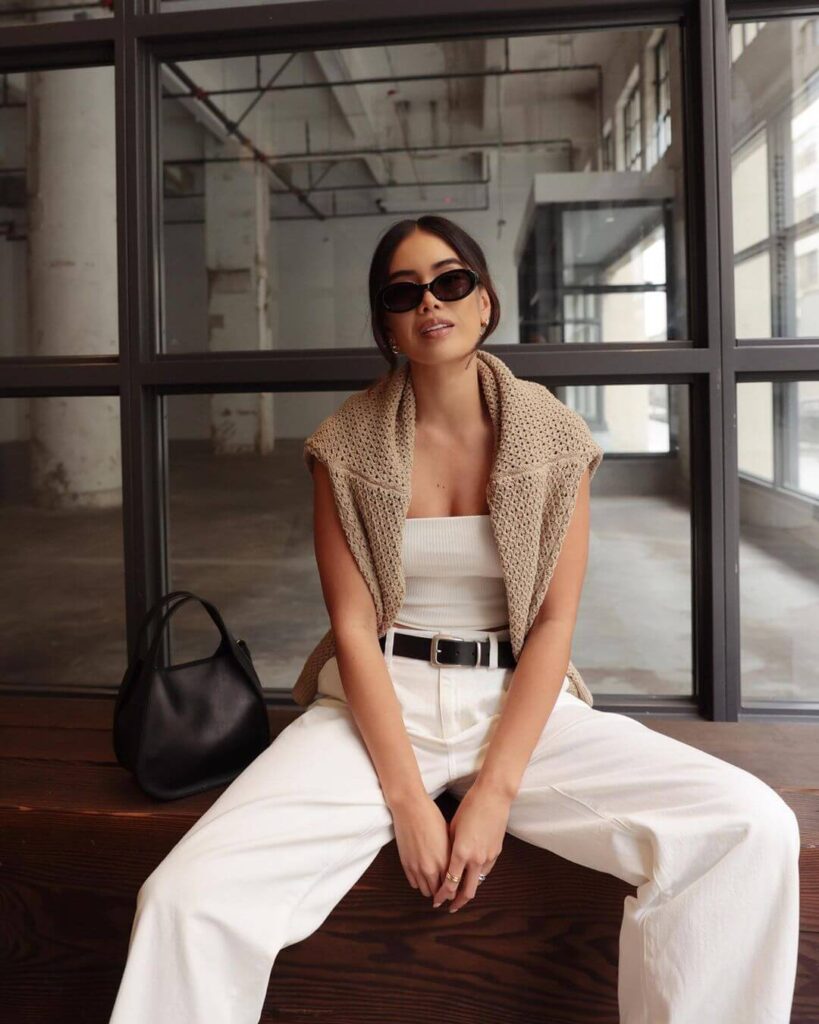 Is Madewell Ethical?
Madewell has made significant progress in improving its ethical practices, but there's definitely a huge scope for improvement. The positive aspects are, as part of its Social Responsibility Approach, the American label has partnered with Fair Factories Clearinghouse (FFC), Better Work, and Business for Social Responsibility (BSR), which are dedicated to enhancing factory working conditions worldwide.
Madewell also has a Vendor's Code of Conduct aligned with the International Labor Organization (ILO) conventions and other globally recognized labor rights. This Code of Ethics mandates compliance from all suppliers to follow the guidelines, ensuring safe workplaces, reasonable working hours, and fair wages. Also, third-party audits are regularly conducted on its partner factories.
Moreover, to avoid accidents and risks to the worker's health, the company has banned the "sandblasting" technique used in denim production. At present, 48% of its denim is Fair Trade Certified™, produced in the B Corp factory Saitex. By 2025, its goal is to source 90% of its denim from certified facilities.
Madewell collaborates with various social justice organizations. In 2020, they launched the Vote Collection, donating 100% of its proceeds to the American Civil Liberties Union (ACLU). They also partnered with No Kid Hungry, providing 1 million meals to children in need. Their "Hometown Heroes" collection supports local artists, offering them opportunities to sell their creations in Madewell stores, along with grants, mentorship, and networking events. The brand aims for a 40% representation of BIPOC artists in each class.
Now, while these advancements are worth celebrating, and the fair trade denim details are commendable, what about the credentials of thousands of other items in its product line? What about supply chain transparency? Because Madewell doesn't share its suppliers' list. Yes, a few of its manufacturers are Fair Trade factories, but the majority are not. So there is no guarantee that every worker is receiving the minimum living wage and treated ethically. According to its Do Well Report, only 40% of factories fully comply with the Code Of Conduct, while 56% have minor to moderate issues, and 4% have serious safety or labor concerns.
These details are concerning! Because most of its production takes place in developing Asian countries where cheap labor is easily available, and labor laws are lax. So the multi-million company needs to go the extra mile to guarantee that every factory it works with is observing Fair Labor standards and being humane to its garment workers.
Does Madewell Use Child Labor?
No. Madewell has a formal Vendor's Code Of Conduct that states that it has a "zero-tolerance policy" for forced or child labor. Also, it has stopped sourcing cotton from Uzbekistan, where employing children for cotton production has been quite prevalent until recently. So far, the company hasn't been in any news with allegations towards using child labor. However, many of its factories are located in developing nations, and all of them are not Fair Trade Certified, so there's no telling if any of those partner factories are employing minors.
It is important to note that child labor in fast fashion industry is quite common. So brands should be cautious and ensure that no child falls prey to this practice in their supply chain.
Madewell's Animal Welfare Policies
Madewell has an official animal welfare policy guided by the principles of the Five Freedoms. This framework includes freedom from hunger and thirst, access to shelter, freedom from pain, injury, or disease, freedom to express their natural behaviors, and freedom from fear and distress.
Now, the American retailer avoids using controversial animal-derived textiles like fur, angora, down, or exotic animal skin in its merchandise. However, it does utilize materials like wool, leather, and cashmere without tracing them from the first stage of production. Nevertheless, the company has plans to source these textiles from responsible and certified farms in the near future.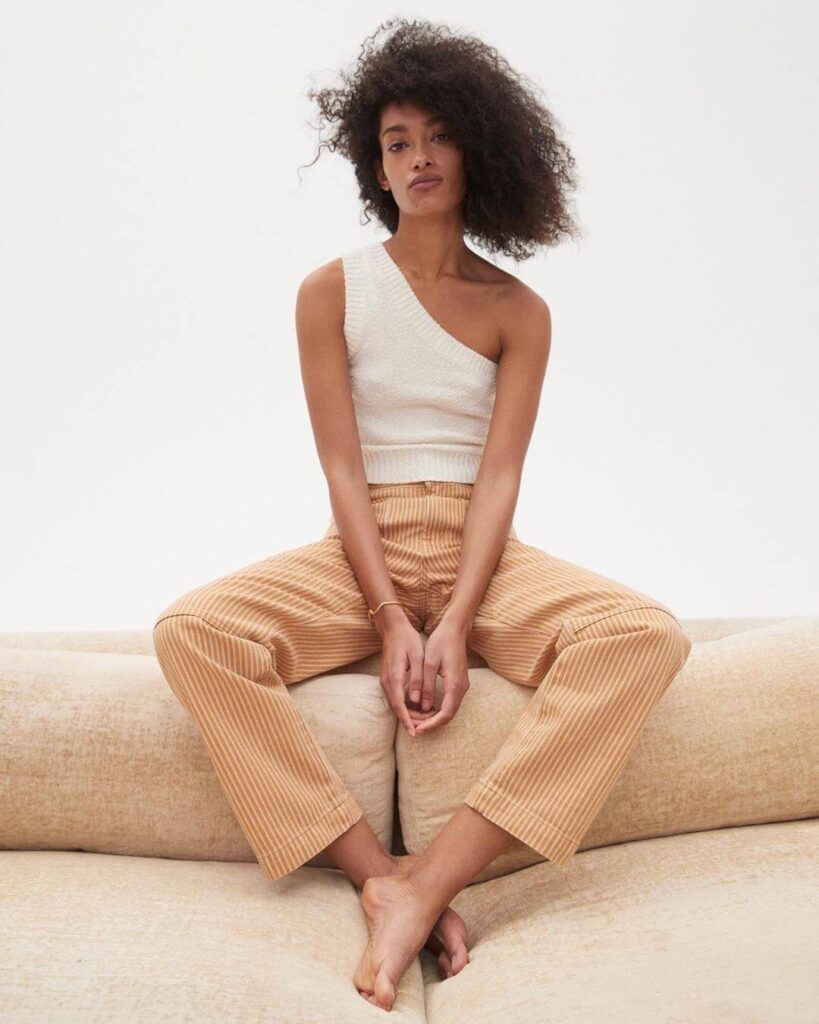 Is Madewell Sustainable?
Madewell has made impressive progress in the sphere of environmental sustainability. But, as a multinational fashion house with extensive operations, it needs to do a lot more to protect the planet. Madewell's goal is to sustainably source all its key fibers and be free of virgin plastic by 2025. It plans to achieve carbon neutrality by 2030 and is rigorously working towards this goal.
According to its Do Well Report 2022, the company uses a good proportion of eco-friendly fabrics. At present, 53% of its organic cotton is certified by the Organic Content Standard (OCS) and Global Organic Textile Standard (GOTS), 35% of its polyester, and 27% of its nylon come from sustainable sources. In early 2023, a collection made from Regenerative Organic Certified® recycled cotton was introduced as well. But the company still uses a huge number of unsustainable fabrics like virgin polyester, virgin nylon, rayon, viscose, acetate, and conventional cotton.
Madewell is renowned for its denim line. About 48% of its jeans are produced in its largest Fair Trade denim-production factory, which is a B Corporation in Vietnam. Here, jeans are made with Bluesign®-approved ISKO fabric, which is a mark of sustainable manufacturing. It is worth noting that the process of denim production requires significant water usage, particularly in denim laundries and indigo dye discharge maintenance. Madewell has pledged to address these challenges and promote responsible water management by investing in water stewardship. However, there are no factual reports to back this claim.
To achieve circularity, Madewell has collaborated with thredUP to responsibly dispose of its secondhand apparel. Through this program, the brand has, so far, resold over 1.6 million of its used jeans, keeping them from being incinerated. Next, its website has a "Preloved" section where consumers can buy gently-used Madewell garments at discounted prices. It has also partnered with "Recircled" and has recycled 10,000 of its non-saleable or damaged footwear. Again, the company hosts clothing swaps in its HQ and "Repair Programs" in its stores to keep garments in circulation. Madewell has been honored with the "RYAN YOUNG CLIMATE+ AWARD" by Textile Exchange for pioneering climate action, along with some other accolades.
Okay! All of these sustainability initiatives and achievements are impressive, but definitely, not enough! Because there is no evidence of Madewell reducing its carbon and greenhouse gas emissions, and there has been no significant action taken to eliminate or minimize hazardous chemicals from its products. This lack of transparency feels shady for the fact that the brand is not sharing exact data on the environmental impact of company operations in its Impact Report.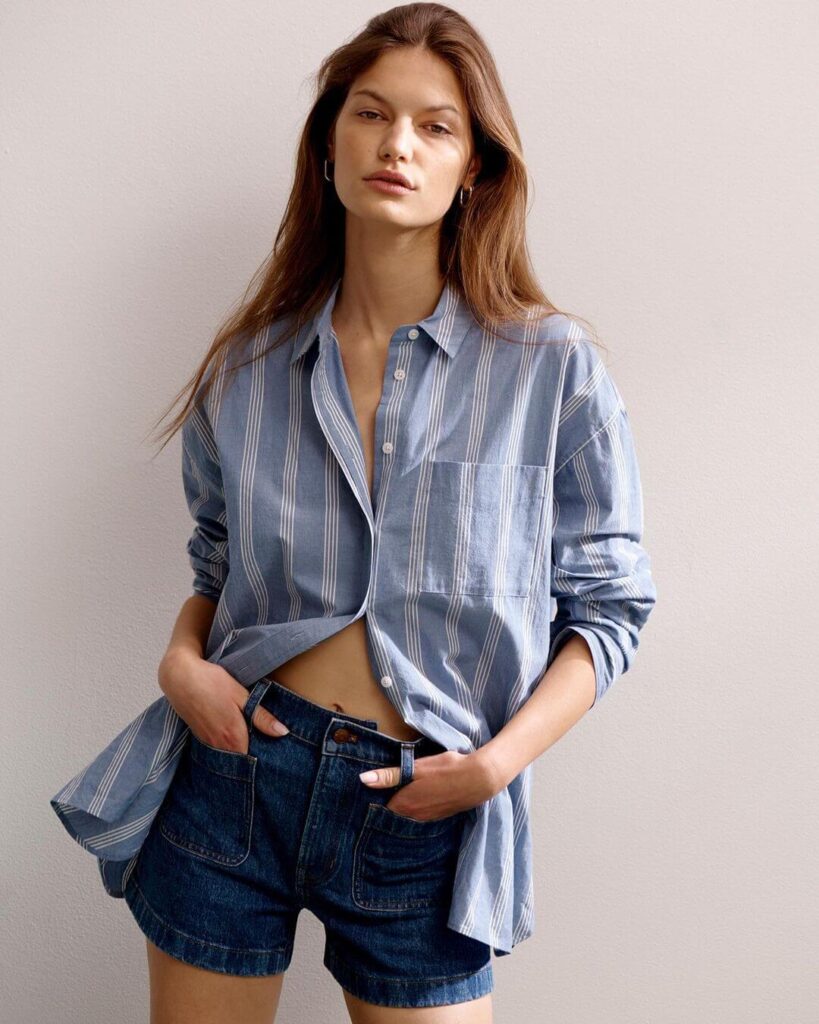 Is Madewell Fast Fashion?
Yes, Madewell is a fast fashion brand, manufacturing a large volume of clothing with frequent turnover and limited transparency about its supply chain. While it does have some Fair Trade Certified and sustainable products made from eco-friendly materials, this section only represents a small portion of its extensive product line.
Additionally, there is no proof that the retailer provides a decent living wage to each of its factory workers. And if that wasn't enough, Madewell is a subsidiary of J. Crew, a fast fashion giant, which raises concerns about their overall commitment to operating responsibly.
Is Madewell Legit?
Yes, Madewell is absolutely legitimate. The American retailer is a favorite among the locals, with people especially loving its denim product assortment. But while most of its customers have a good shopping experience at its retail stores, the story is different for those ordering online.
Many consumers have complained about receiving defective pairs of jeans and other clothing items. International orders sometimes get delayed, and the customer support team is unresponsive on many occasions. People have also expressed dissatisfaction with its return and refund policy.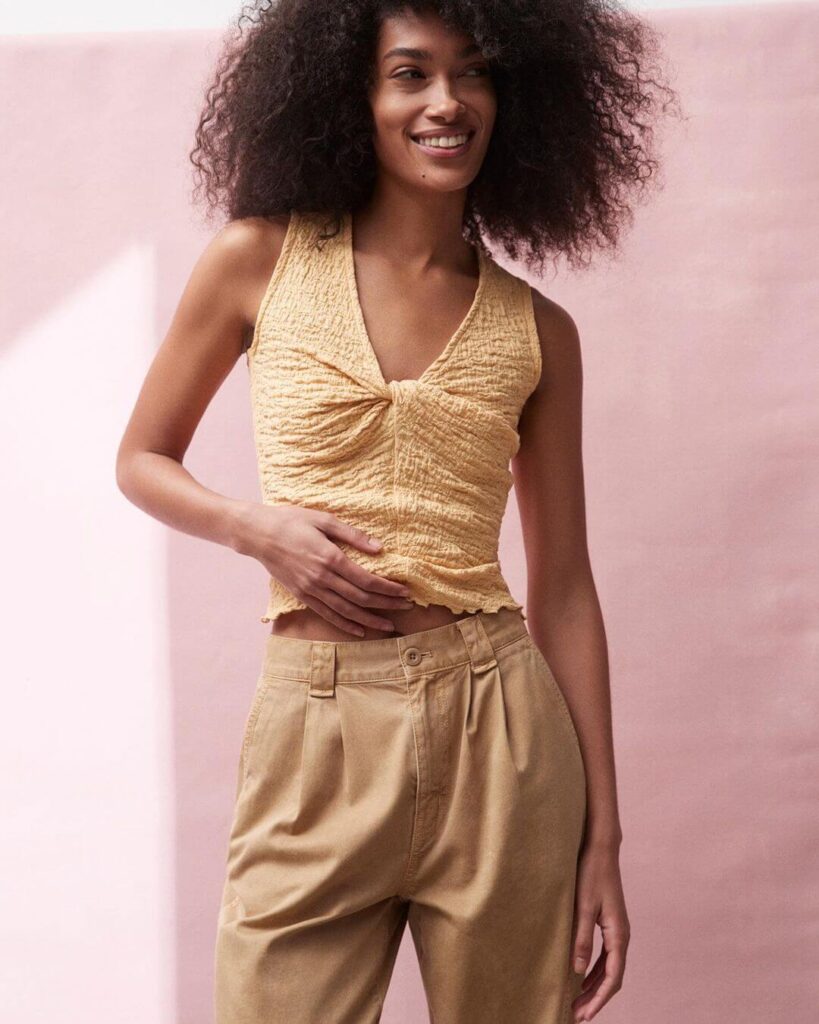 Some Fast Fashion Brands Similar to Madewell
Fast fashion brands have been notoriously polluting the environment with their extensive use of unsustainable materials, extreme water usage, and releasing tons of carbon emissions. But as consumers are becoming more aware of this situation, companies are feeling bound to take the path of sustainability to stay in business. The same is the case with Madewell, which is currently on the right track to becoming more responsible. Some other fast fashion brands that need to follow suit are H&M, Uniqlo, and American Eagle.
Some of the Best Sustainable Alternatives to Madewell
No matter what your style is, there's a sustainable clothing brand for everyone, to match every wardrobe. MUD Jeans, ÉTICA, Neu Nomads, and Yes And are some such planet and people-friendly labels that have everything to up your fashion game without destructing the environment. Let's check them out!
1. Yes And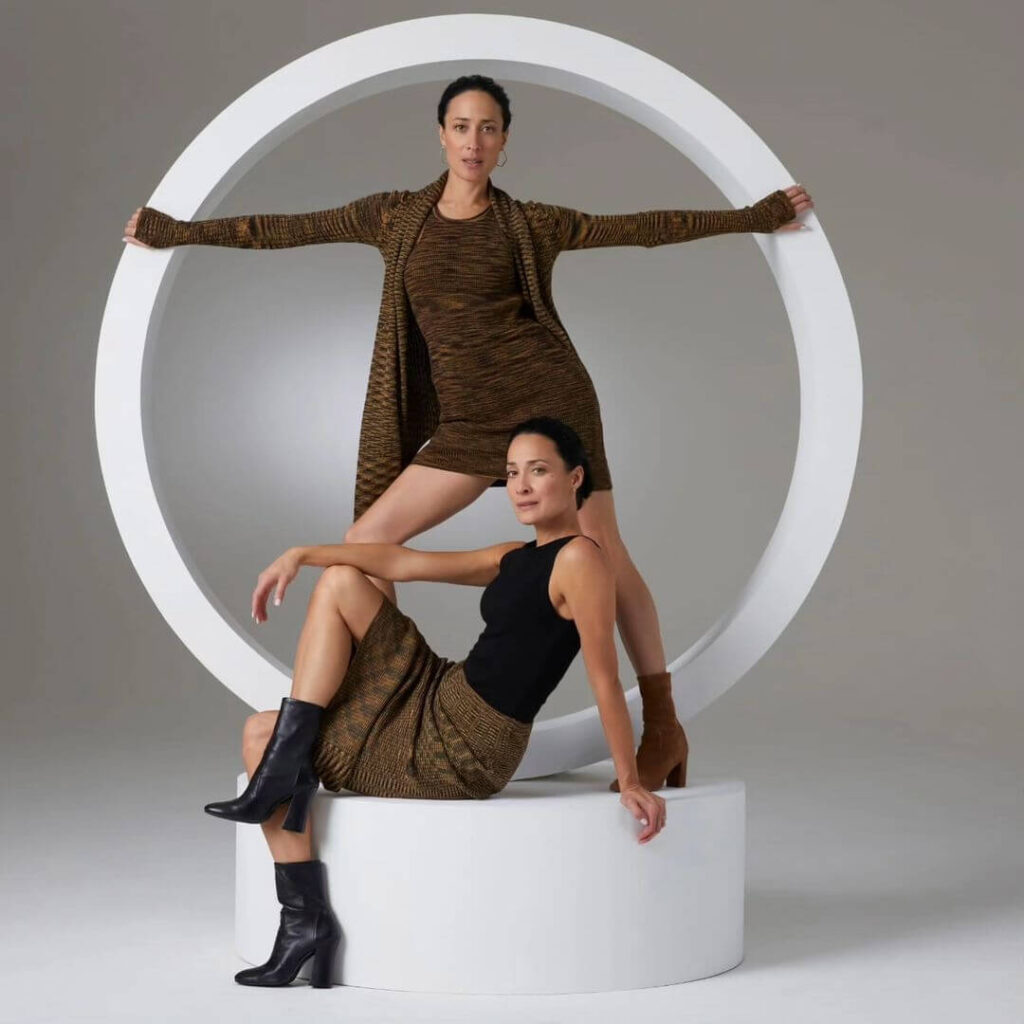 Sustainable fashion brand Yes And designs women's modern basics, including tops, dresses, bottoms, sweatshirts, sleepwear, and so much more that "Look good on you and Do good for the planet." Rooted in eco-conscious practices, it uses kind-on-the-earth materials like GOTS certified organic cotton to create fashion-forward pieces that leave a minimal carbon footprint. With the vision to empower women, over half of their farmers and garment makers are female, earning a dignified livelihood. And the remarkable thing is, they plant a tree for every purchase you make.
2. MUD Jeans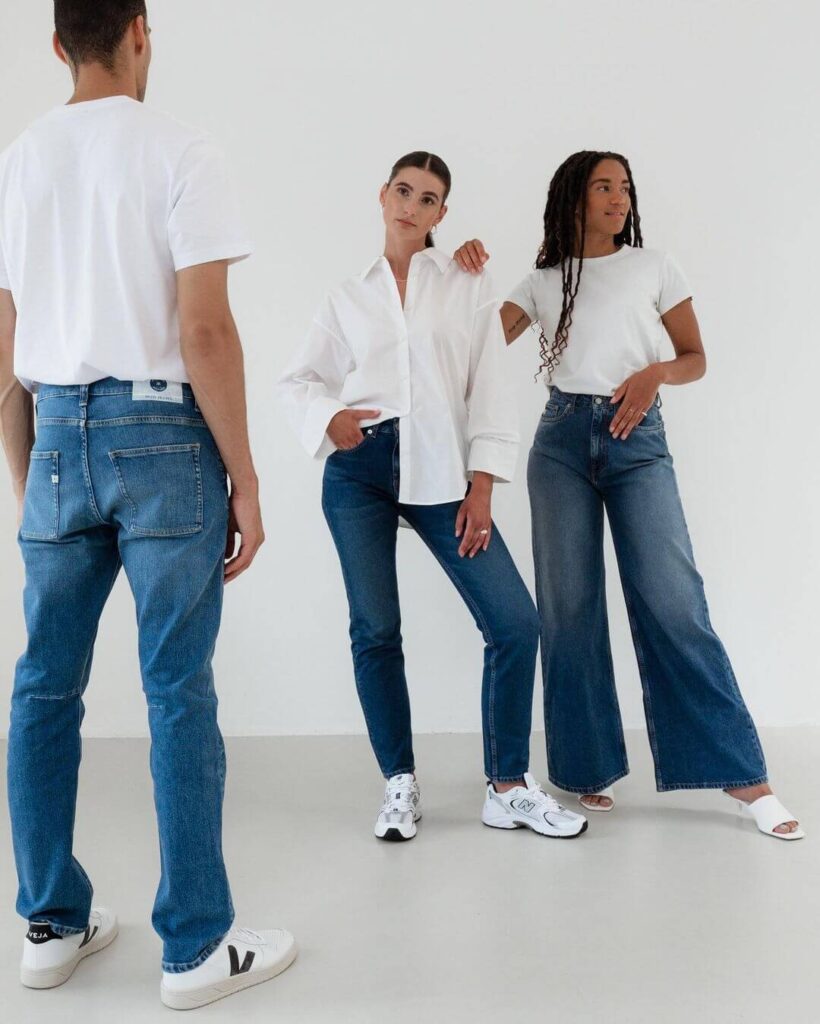 MUD Jeans is not your average denim brand; it's an innovative label that offers high-quality, and eco-friendly jeans made from organic and recycled materials. With a circular fashion approach, MUD Jeans encourages customers to lease their jeans instead of buying, promoting a circular and zero-waste fashion system. Once returned, the old jeans are upcycled into new ones! Transparency and fair labor are at the core of their values, ensuring every step of the production process is ethical. So, if you're looking to rock in classic denim while making a positive impact on the planet, slip into a pair of MUD Jeans!
3. ÉTICA
Ethical company ÉTICA blends style and sustainability flawlessly! It offers a stunning range of artisan-made denims and other clothing items made from sustainable materials like organic cotton, Tencel, recycled fabrics, and so on. Committed to transparency, the label makes sure that every garment worker receives fair wages and is provided with safe working conditions. Embracing slow fashion, it creates timeless pieces that stand the test of time, reducing waste and promoting mindful consumption. From chic dresses to cozy knits, each garment is produced in small batches to limit production. So, if you're ready to make a sustainable style statement, let ÉTICA be your fashion destination!
4. Neu Nomads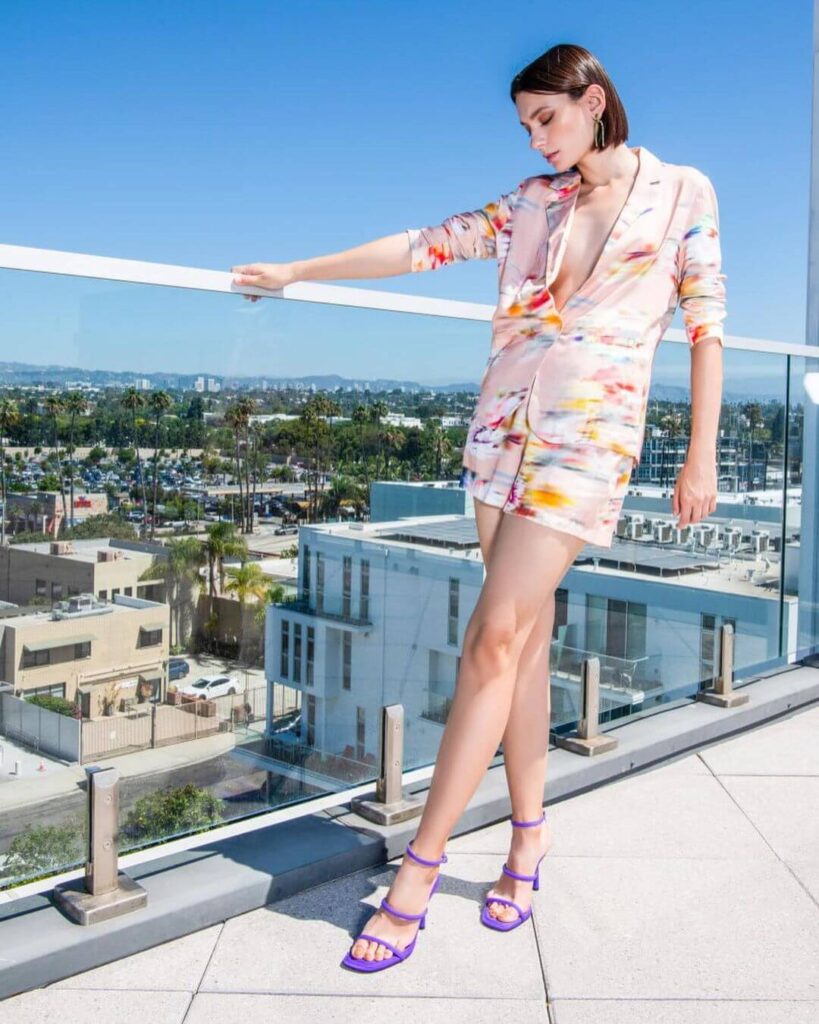 Brooklyn-based Neu Nomads is home to luxurious sustainable womenswear at fair prices. Creating super-chic blouses, dresses, suits, knitwear, and wedding gowns, this label uses the most organic and sustainable materials, leaving a gentle footprint on our planet. With a commitment to fair trade practices, Neu Nomads ensure fair treatment and empowerment of artisans and works with family-owned small factories across the globe. Each piece tells a story of conscious craftsmanship, blending comfort and elegance effortlessly. And all orders are dispatched in zero-waste packaging.
To Sum Up…
Madewell's journey towards sustainability and ethical practices is praiseworthy, as they have taken significant steps in the right direction. However, it is essential to remember that true sustainability goes beyond a few initiatives. While we appreciate the company's efforts; for now, we should support slow fashion brands that started out with the planet's well-being in mind, in the first place. Because creating a demand for fair trade fashion is the only way to push fast fashion brands like Madewell to continue their progress and ultimately transform the fashion landscape into a more sustainable and responsible one.
FAQs
Is Madewell fast fashion?
Yes, Madewell is a fast fashion brand as it relies on the rapid production and distribution of reasonably-priced clothing inspired by the latest trends.
What kind of brand is Madewell?
Madewell is an apparel brand that focuses on creating casual and modern, laid-back designs that can resonate well with the millennials and Gen Z.
What is Madewell brand known for?
Madewell is primarily known for its superior-quality signature denims and its focus on creating relaxed designs, comfortable fits, and effortless styles.
Who is Madewell made by?
Madewell products are made by supplier factories located overseas in China, Vietnam, Hong Kong, and more.