Disclosure:
Our editors handpick top-rated brands, vetted through our strict ratings. Purchases via our links may earn us a commission.
Learn more
Hailing from the colorful streets of Brazil, Farm Rio has emerged as a global fashion house celebrated for its striking designs that are not for the faint-hearted. With over 25 years in business, the brand's exotic collections have gained recognition in Brazil and beyond, attracting fashion enthusiasts and influencers worldwide. But while it aims to create styles that cheer up everyone, is it being fair to the makers of its garments? Is Farm Rio ethical? Sadly, No! The company has a long road ahead to become entirely ethical.
As a fashion label, claiming to create a positive environmental impact, it has embraced several Earth-friendly initiatives. Does that mean Farm Rio is sustainable? Let's explore the brand's ethical and sustainable practices to get a clear picture.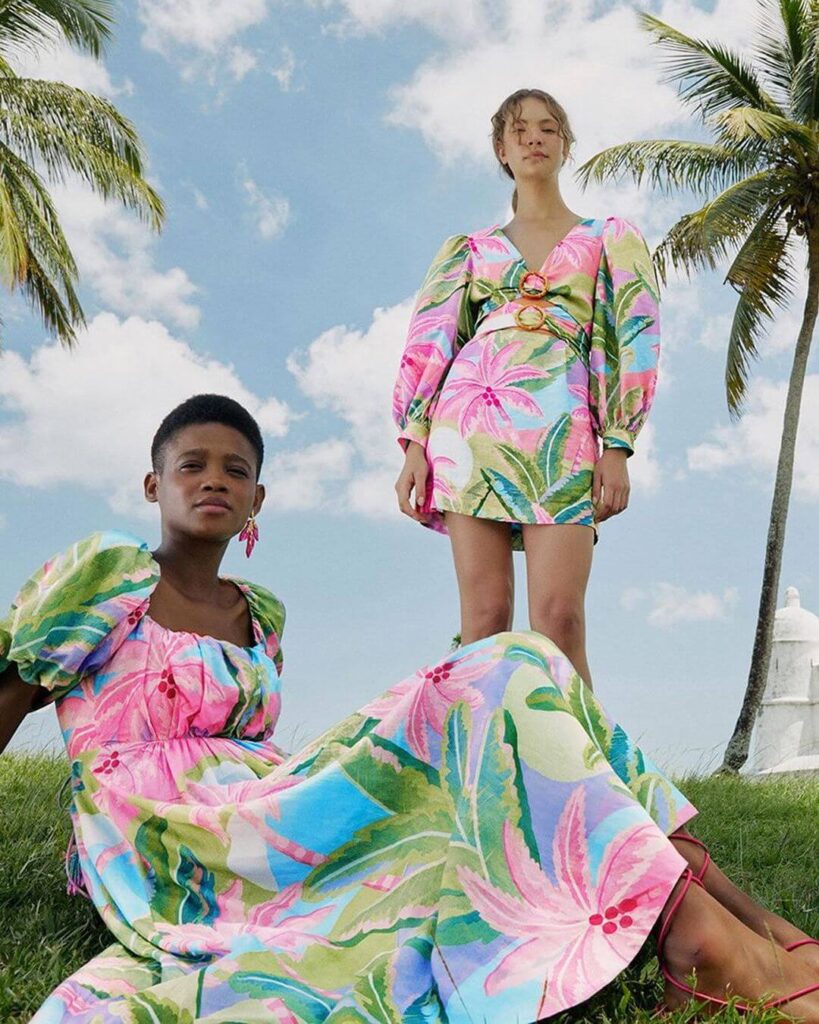 What is Farm Rio?
Farm Rio is a popular fashion label that offers a diverse range of bold and bright clothing and accessories, including flowy frocks, tops, skirts, co-ords, swimwear, shoes, and so much more. With nature as its main source of inspiration, its garments portray tropical prints influenced by Brazil's vibrant fauna and flora. And definitely, the country's rich artistic manifestations, as well as cultural traditions
The Brazilian label typically introduces seasonal collections and launches new designs periodically. It frequently features fun prints, playful patterns, and contemporary silhouettes to keep up with industry trends. While the exact timeframe for dropping fresh collections can vary, it is not uncommon for the fashion house to have multiple seasonal releases throughout the year.
Regarding pricing, products are positioned across different price segments. Some items fall within the mid-range price category, and others are classified as more premium in terms of cost. With the cheapest product priced at $50, the brand is not for those looking for fashionable pieces at a super-low cost. Its target customers consist of women from a diversified age group, who appreciate bold and dramatic fashion and are affixed to Brazilian culture. The designs are often characterized by a bohemian and loud vibe, appealing to those who love to go all out and lead a carefree lifestyle.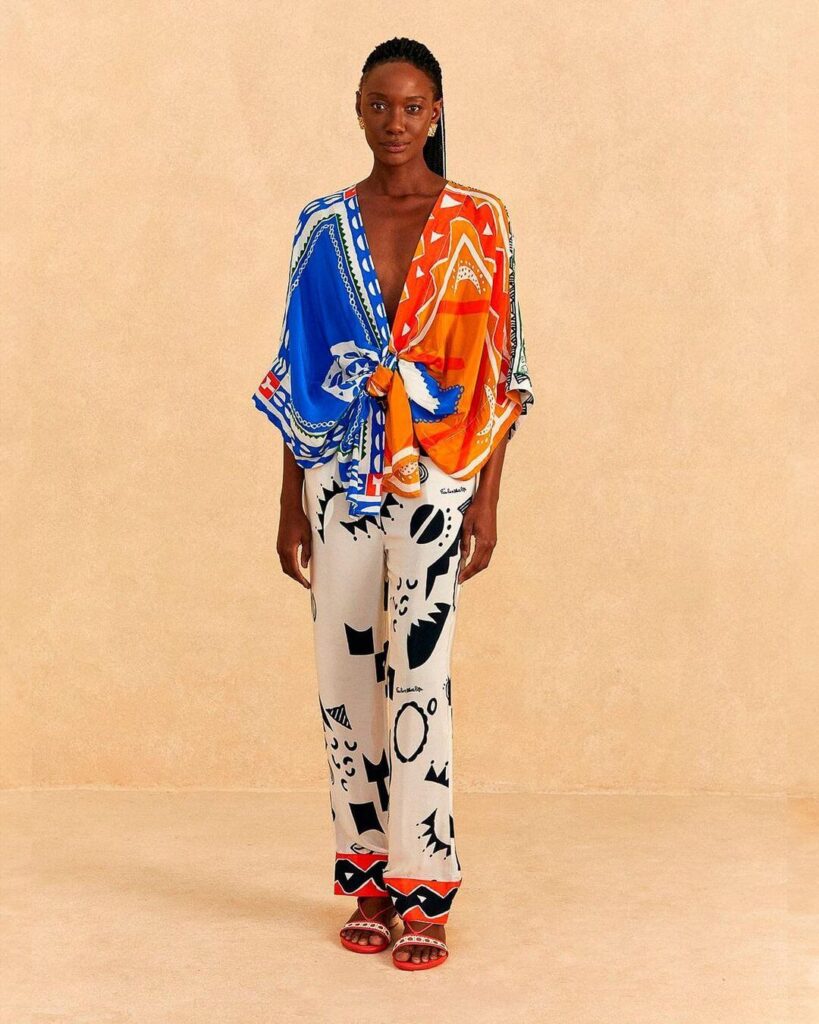 When Was Farm Rio Founded?
Farm Rio was founded in 1997 in Rio de Janeiro by fashion designer Kátia Barros and entrepreneur Marcello Bastos. The founders drew inspiration from the city's energetic and joyful carioca spirit, seeking to capture the essence of the Brazilian lifestyle in their designs.
The company's story began as a small boutique set in a local independent fashion market called Babilonia Feira Hype. The outlet dealt in womenswear, focusing on creating unique and eye-catching pieces that embody the feminine spirit and the vibrant colors of Rio. The locals quickly fell in love with the brand's distinctive aesthetic and celebration of Brazilian culture. One store's success led to the launch of more stores, and Farm Rio became one of the most renowned fashion companies in the country.
As a beloved label, its success can be attributed to its ability to tap into the country's rich heritage and translate it into fashionable and contemporary designs. Over the years, it expanded its offerings to include accessories, swimwear, shoes, and children's clothing, broadening its customer base and reaching a wider audience.
The company's growth continued both domestically and internationally. It operates through its own retail stores, e-commerce platform, and partnerships with select retailers while continuing to amplify its presence in international markets. At present, Kátia acts as its Creative Director, with Marcello as the Chief Executive Officer of Brazilian operations. Farm Rio is one of the many brands owned by Grupo Soma, the largest fashion retail group in Brazil.
Where is Farm Rio Located?
Farm Rio is headquartered in Rio de Janeiro, Brazil. The vibrant and fashion-forward city is known for its unique style and creative energy. As for production requirements, the brand has several manufacturing facilities located in different regions of Brazil, India, Turkey, China and Morocco. It has over 80 stores scattered all over its home ground, along with overseas retail outlets in the USA (New York, Miami, and Venice) and pop-up stores in France and Italy.
Where Does Farm Rio Ship From?
Farm Rio's products are shipped from its warehouse to various locations across Brazil, the United States, Canada, Australia, Europe, India and so on. Delivery time is calculated on the checkout page, depending on the selected shipping method and destination. Once orders are shipped, consumers located within the continental U.S. will receive them within an estimated time of 4-10 business days. For deliveries across Hawaii or Alaska, it takes about 2-4 weeks.
The brand also offers a "pick-up at the store option." But that totally depends on the availability of the selected merchandise in the particular store. While the fashion label sells products through its own website and stores, it can be also found in digital marketplaces like Nordstrom.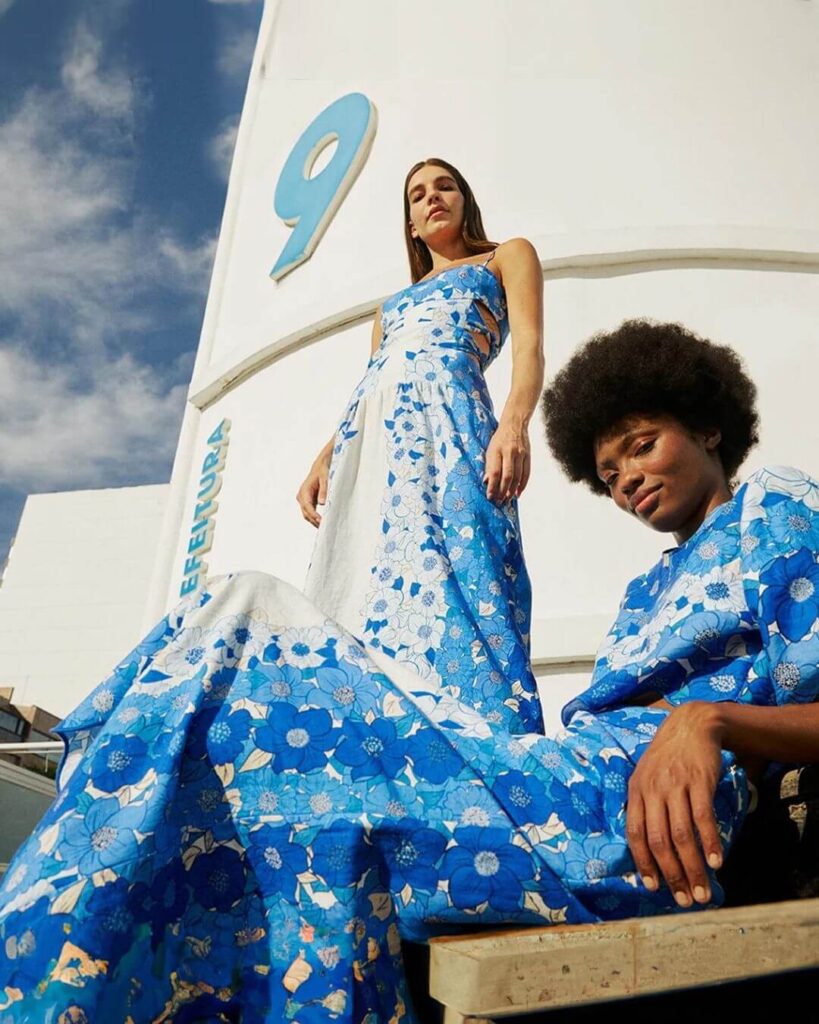 Is Farm Rio Ethical?
No, Farm Rio aims to be ethical, but there is still a considerable gap to bridge. On a positive aspect, it is a member of the Brazilian Association of Textile Retail (ABVTEX) and has a Supplier's Code Of Conduct that each of its manufacturers requires to follow. The company also mentions conducting regular audits in all of its production units.
But for now, that's all the good deeds! Because it doesn't provide reports for these audits.
One of its factories is located in China. Since the Asian country has been criticised globally for violation of human and labor rights, Farm Rio took the safest path and declared the factory it is working within China. The brand's only Chinese supplier is called H&Fourwing— a women-led and owned company which follows the ISO 9000 ethical practices. This manufacturer was recently audited by the Business Social Compliance Initiative (BSCI). However, it is not Fair Trade Certified. Plus, the Brazilian label keeps shut about the working conditions and environment of its other production units. So there's no way of identifying if it ensures fair labor standards covering issues like workers' health and safety, decent living wages, labor rights for collective bargaining, and so on.
Another point to consider is, while it does trace all of the final stages of production, there is no evidence that it keeps track of its entire supply chain. Also, its Supplier Code Of Conduct doesn't disclose policies to safeguard workers at various production levels. For a label operating successfully for more than twenty years, this negligence is honestly disappointing.
Does Farm Rio Use Child Labor?
Farm Rio's Code Of Conduct doesn't address measures against the occurrence of child labor in any of its factories. That's why, there's no way of understanding its stand on employing underage workers. However, to date, it has not been linked to any such controversy, so we are hopeful that the company doesn't benefit from employing minors.
With child labor statistics on the rise, it is only practical for the brand to declare its minimum age criteria and policies to safeguard the underage crowd, in order to come out clean.
Farm Rio's Animal Welfare Policies
As already mentioned, Farm Rio's Code Of Conduct doesn't specify guidelines on the observation of particular concerns. And that includes its take on animal welfare policies. Upon a thorough examination of its product range, it was found that the brand doesn't use angora, fur, mohair, exotic animal skin or hair. But it does use animal products like wool and leather without specifying their source of origin. Without the lack of animal welfare policies, it can be assumed that the label is not really bothered about the well-being of animals raised for the fashion industry.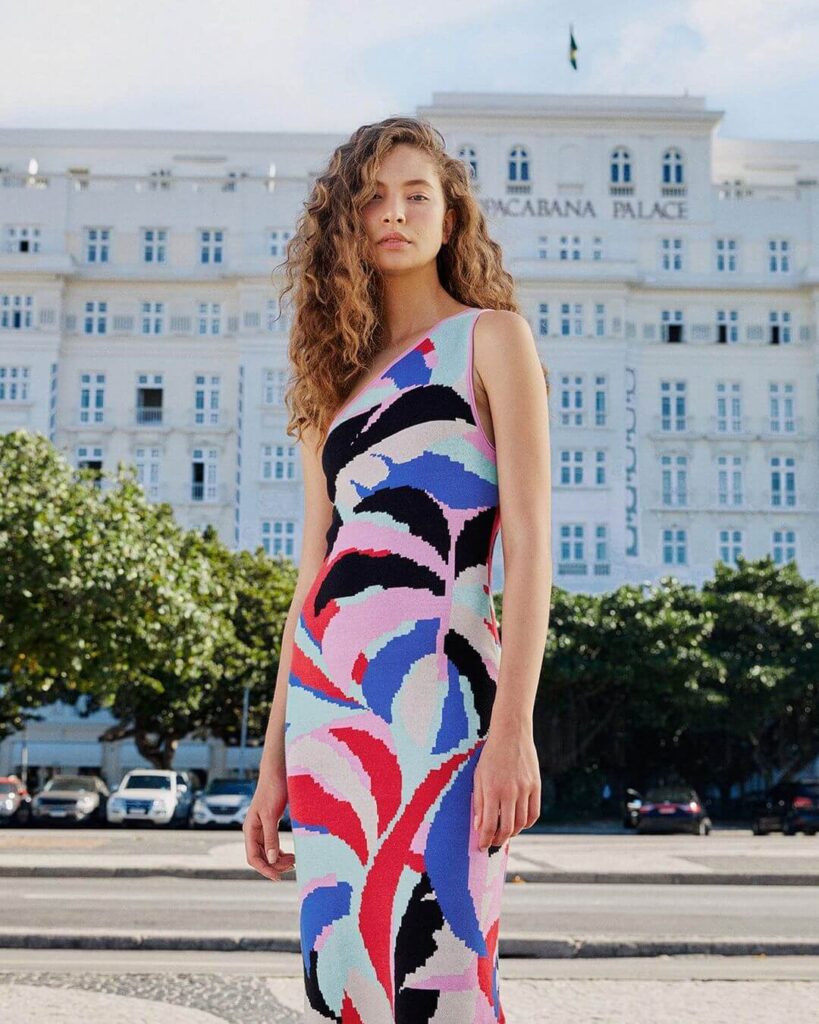 Is Farm Rio Sustainable?
Farm Rio is making efforts to offer slow, sustainable fashion, but it still has a long road ahead to becoming end-to-end planet-friendly. The company's website has a dedicated page on sustainability, covering important features like the incorporation of natural materials, such as organic cotton, Ecovero, Tencel lyocell, and more. It also uses a good proportion of recycled materials which is a great way to keep existing textiles like polyester and nylon in circularity. For packaging, the label uses recyclable materials and aims to make positive transformations with the goal of becoming a zero-landfill waste company by 2030.
Again, in 2019, the brand partnered with the environmental non-profit One Tree Planted and started planting trees for each purchase made. This project aids reforestation efforts in the Amazon rainforest, along with the Atlantic Forest, Caatinga, Cerrado, Pampa & Pantanal. So far, they have planted over 1,000,000 trees, which is really appreciated. Additionally, as a 100% carbon-neutral company, it is actively associated with various Circular Economy programs across Brazil, namely Rede Asta, Oficina Muda, Re-roupa, and Enjoei. These organizations are social businesses that are focused on reducing textile waste and keeping garments out of landfills.
While these steps are really meaningful, it can't be overlooked that it doesn't work to minimize or eliminate hazardous chemicals from its supply chain. Also, there is no evidence that it implements water reduction initiatives in various production stages. The brand has a huge physical presence with retail stores across Brazil and abroad, but it doesn't confirm if it uses any energy-efficiency initiatives to reduce its energy consumption. And let's not forget that many of its clothes are still made from unsustainable raw materials, including untraceable animal products, contributing to an increased carbon footprint.
Is Farm Rio Fast Fashion?
Farm Rio's production takes place on a large scale. So you'll regularly come across new collections influenced by current trends in bright colors and fun prints at their website and retail outlets. The Brazilian label doesn't share its suppliers' list and maintains silence regarding information about its factory conditions. Despite having a Code of Conduct, it overlooks critical labor rights issues, such as the provision of a minimum living wage, a safe working environment, rational working hours, and the prevention of forced or child labor. All these indicators of a fast fashion business model point out to the fact that the brand is not exactly operating responsibly.
However, it can't be denied that the label has started to work on reducing its environmental impact by taking the path of sustainability. It uses a good selection of biodegradable materials along with recycled materials to produce its clothing line. Plus, it has collaborated with several notable organizations to support circularity and give back to the country's cultural movements.
Is Farm Rio Legit?
Yes, Farm Rio is a legitimate clothing brand that has been ruling the Brazilian fashion market with a troop of avid consumers for over two decades. But while many shoppers have applauded the brand for its lively modern pieces of clothing, a reasonable section of average consumers are criticizing it for several reasons. Most of these complaints are related to undelivered orders, overpriced products, sizes running smaller, and poor customer service.
Some of the Best Sustainable Alternatives to Farm Rio
Some sustainable clothing brands like the ones listed below, seek out organic, recycled, and upcycled fabrics, with the idea of lowering their carbon footprint. Through their range of sustainable products, these labels promote circularity by designing durable and timeless pieces that can be worn for years, cutting the need for frequent wardrobe updates.
1. Flavia Aranha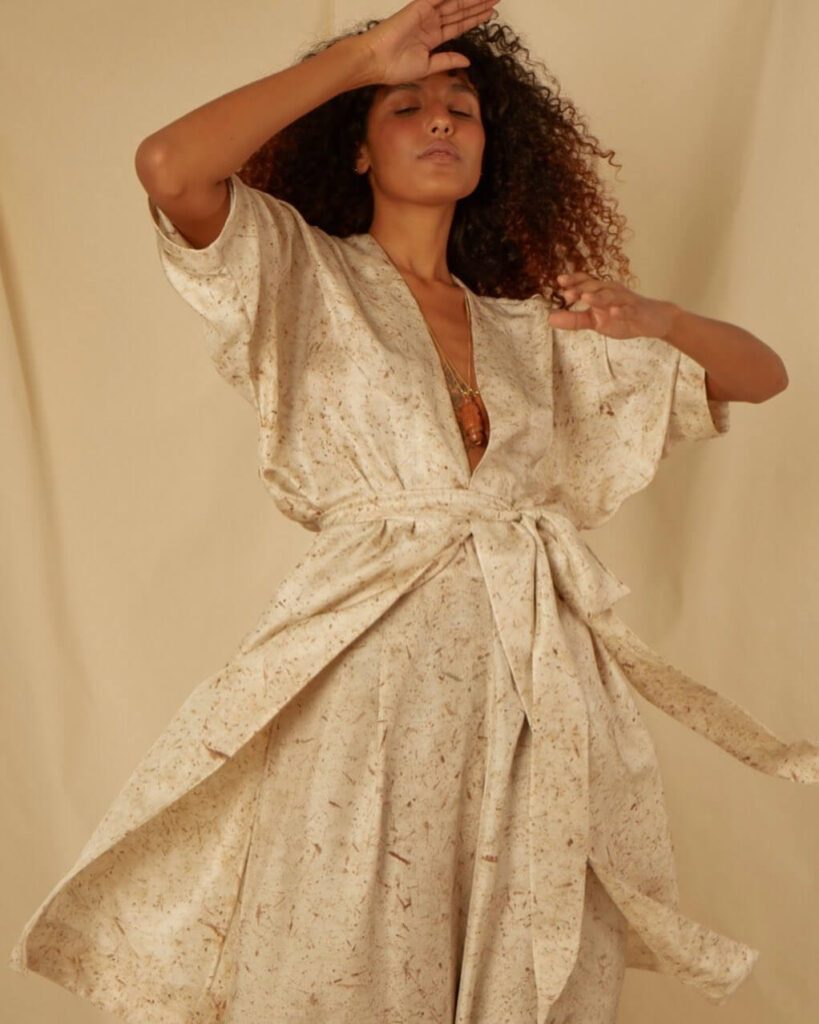 Flavia Aranha is a São Paulo-based sustainable fashion label, striving to bring positive changes in the Brazilian fashion industry. The brand was born inspired by the interconnection that all of us share with the environment. Its collection is made in delicate styles with the finest raw materials, responsibly sourced locally. And every piece is intricately hand-made by its team of skilled artisans in its in-house studio. What's remarkable is their dyeing process involves organic colors, extracted from natural resources, like tree bark, fruits, leaves and roots. As a B Corporation, Flavia Aranha believes in the co-existence of businesses and the planet.
2. Spell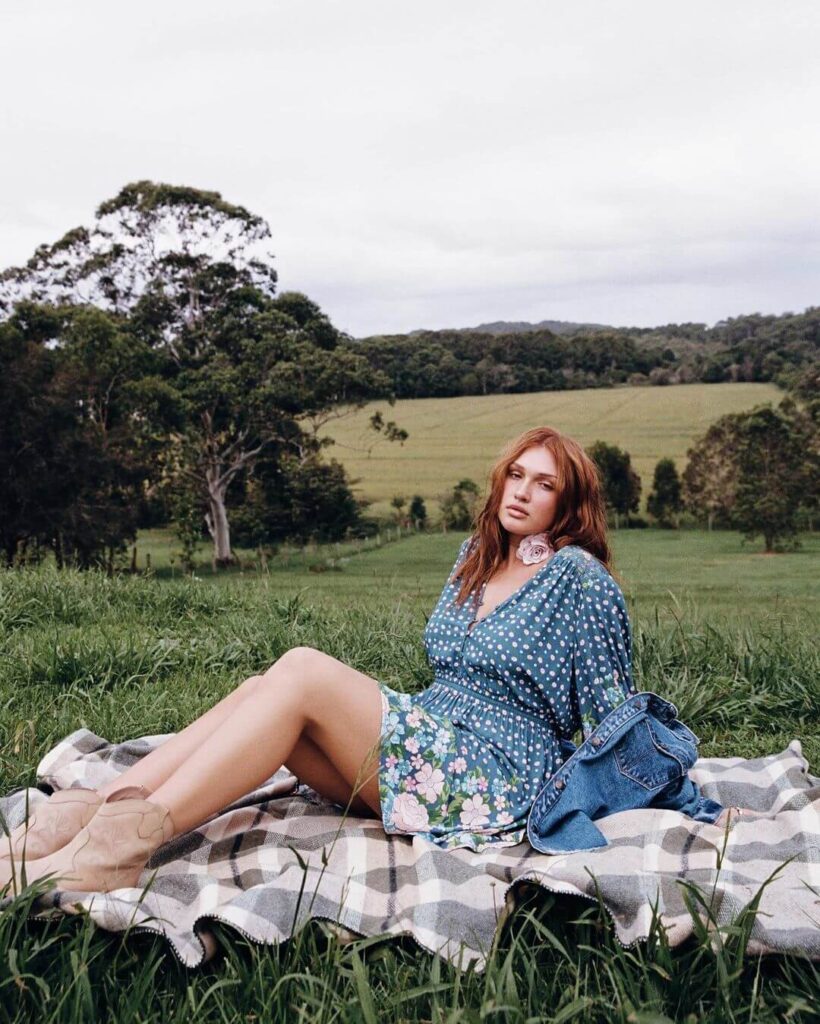 Who said responsible fashion is boring? Because Spell is definitely proving otherwise! Designed in vibrant colors and fun prints, this brand's dresses, blouses, bottoms, and outerwear are crafted to give wings to your feminine spirit. Each of its pieces is thoughtfully crafted to instil a sense of pure joy and individuality whenever you wear them. Whether it's a long lunch, a farmers market run, or a night of dancing, with Spell, you're occasion-ready. Championing ethical fashion, the label works with fair trade factories worldwide that prioritize workers' well-being. Plus, it only uses eco-friendly materials that are regenerative, renewable and circular.
3. TAMGA Designs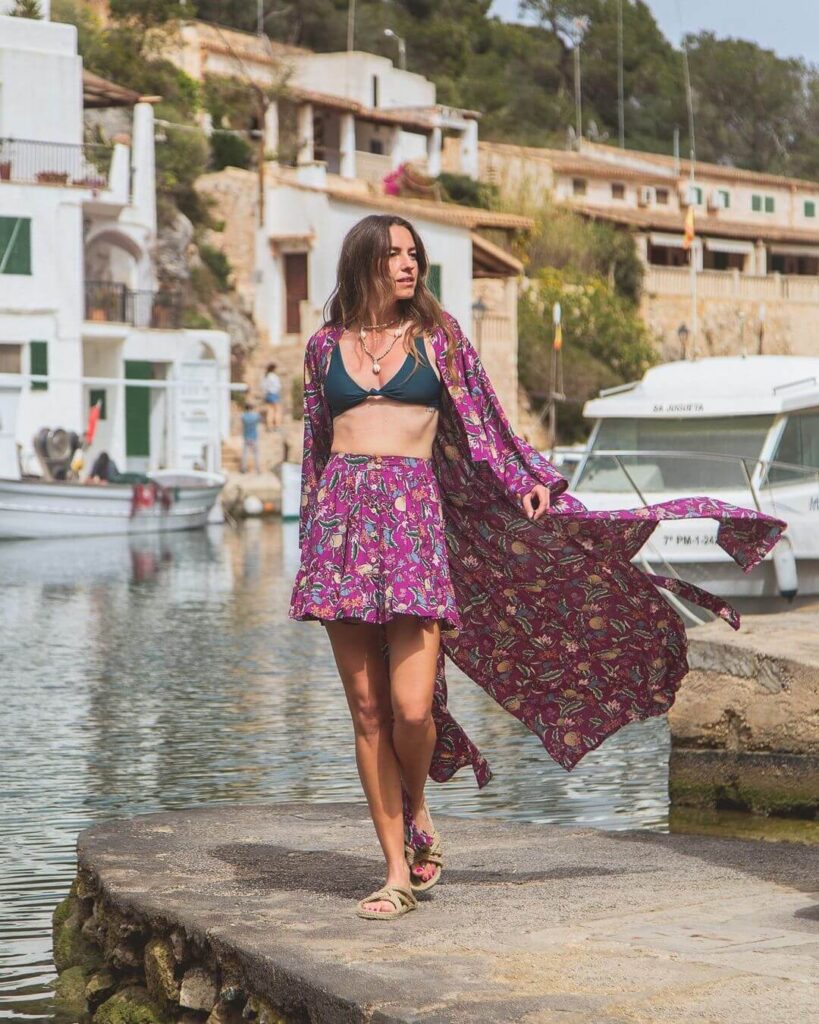 If you're trying to achieve a floral femme look, then TAMGA Designs has got you covered! Creating forest-friendly garments, its pieces are the perfect blend of fashion and sustainability. Everything is made from natural fabrics like European flax linen, Ecovero, Lenzing modal and Tencel lyocell, which are luxurious, lightweight, and, above all, traceable. The brand maintains a transparent supply chain in Indonesia, where workers are treated with dignity and fair wages. In addition, it is a proud member of the 1% for the Planet initiative, where 1% of its annual sales fund worthy non-profit environmental causes, such as The Sumatran Rainforest Restoration project.
4. Mayamiko
Founded by Paola Masperi, Mayamiko is a responsible fashion and lifestyle brand that houses a beautiful collection of contemporary yet traditionally styled clothing, accessories and home textiles. Its high-quality pieces are designed to be cross-seasonal and are inspired by the indigenous artisans located in Malawi, where every item is ethically made. With the incorporation of 100% certified sustainable materials, its clothing is breathable and ideal to suit your everyday life. The label's dedication to putting the people and the planet at the core of its operations can be reflected by the Mayamiko Trust, which actually started 7 years before the brand was born. The charity works towards providing opportunities to the most underprivileged women in Malawi by empowering their talents.
To Wrap it Up…
Farm Rio deserves a pat on the back for taking relevant steps towards achieving sustainability. However, an essential aspect that still requires attention is the establishment of a transparent supply chain, which plays a vital role in ensuring the protection of workers' rights. So until the Brazilian label exhibits a holistic business model of sustainable and ethical fashion, it is best to support conscious slow fashion brands that are truly people and planet-friendly.
FAQs
Where are Farm Rio clothes made?
Farm Rio's clothes are made in factories located in China, India, Brazil, Turkey and Morocco.
What company owns Farm Rio?
Farm Rio is owned by the parent company Grupo Soma.
What is Farm Rio known for?
The Brazilian clothing label is known for its vibrantly colored and super-fun printed garments that can be aptly called statement pieces.
What style is Farm Rio?
Farm Rio's style reflects the colorful and creative side of Brazilian clothes.